10 Things to Do with Your Family in Honolulu
Honolulu's Best Family-Friendly Places
Honolulu offers families, especially those travelling with kids, a well-varied selection of adventures and activities. These include splashing fun, be it stand-up paddle boarding over the azure waves of the Pacific or sliding around at a great waterpark. Out in the ocean, you can see Hawaiian green sea turtles and even cage dive with sharks! Besides pure fun and thrills, Honolulu can be a starting point to enjoying some of Oahu's great history and cultural encounters. Find more ideas of things to do with your family in Honolulu, below.
1
Swim and play on Waikiki Beach
Irresistible sandy coast and azure waters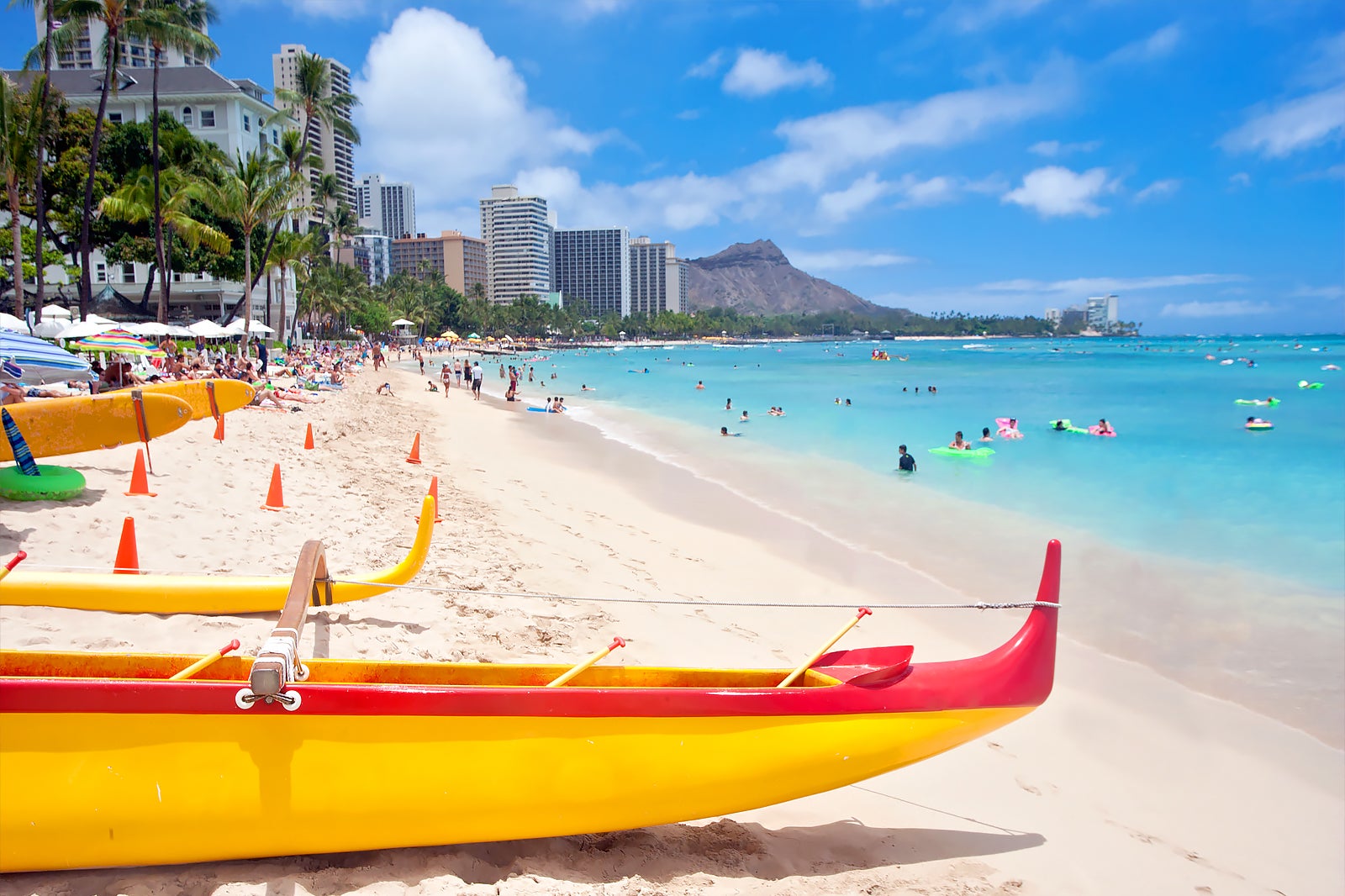 Arguably the best-known beach in all of Hawaii, Waikiki Beach stuns with its clean, sandy shore bordering the azure waters of the Pacific. Most of Oahu's great hotels call this beach home. If you're a family travelling with kids and staying in a top-floor room with a balcony, you'll be able to take in the beauty of Waikiki Bay, which the little ones will find irresistible. Down on the sand and in the waves there's plenty to do besides basking and bathing. Stand-up paddle boarding is especially popular and fun.
Location: Kalakaua Ave, Honolulu, HI 96815, USA
2
See the Keiki Zoo inside Honolulu Zoo
Fun for the little ones beyond the African safari
As one of the best family attractions in Oahu, the Honolulu Zoo covers 42 acres inside the Queen Kapiʻolani Park, making it compact and navigable, even for those with young kids. It's animal collection is quite rich, however, with well over 1,000 animals in enclosures that mimic their natural habitats. Besides the African safari savanna enclosure, the little ones will love the Keiki Zoo, which features a tunnel aquarium and a petting zoo, as well as a fun playground outside. Zoo tickets are around $19 for adults and $11 for kids under 12.
Location: 151 Kapahulu Ave, Honolulu, HI 96815, USA
Open: Daily from 9 am to 4.30 pm
Phone: +1 808 971 7171
photo by daryl_mitchell (CC BY-SA 2.0) modified
3
Feed the turtles at Sea Life Park
A window on marine conservation and education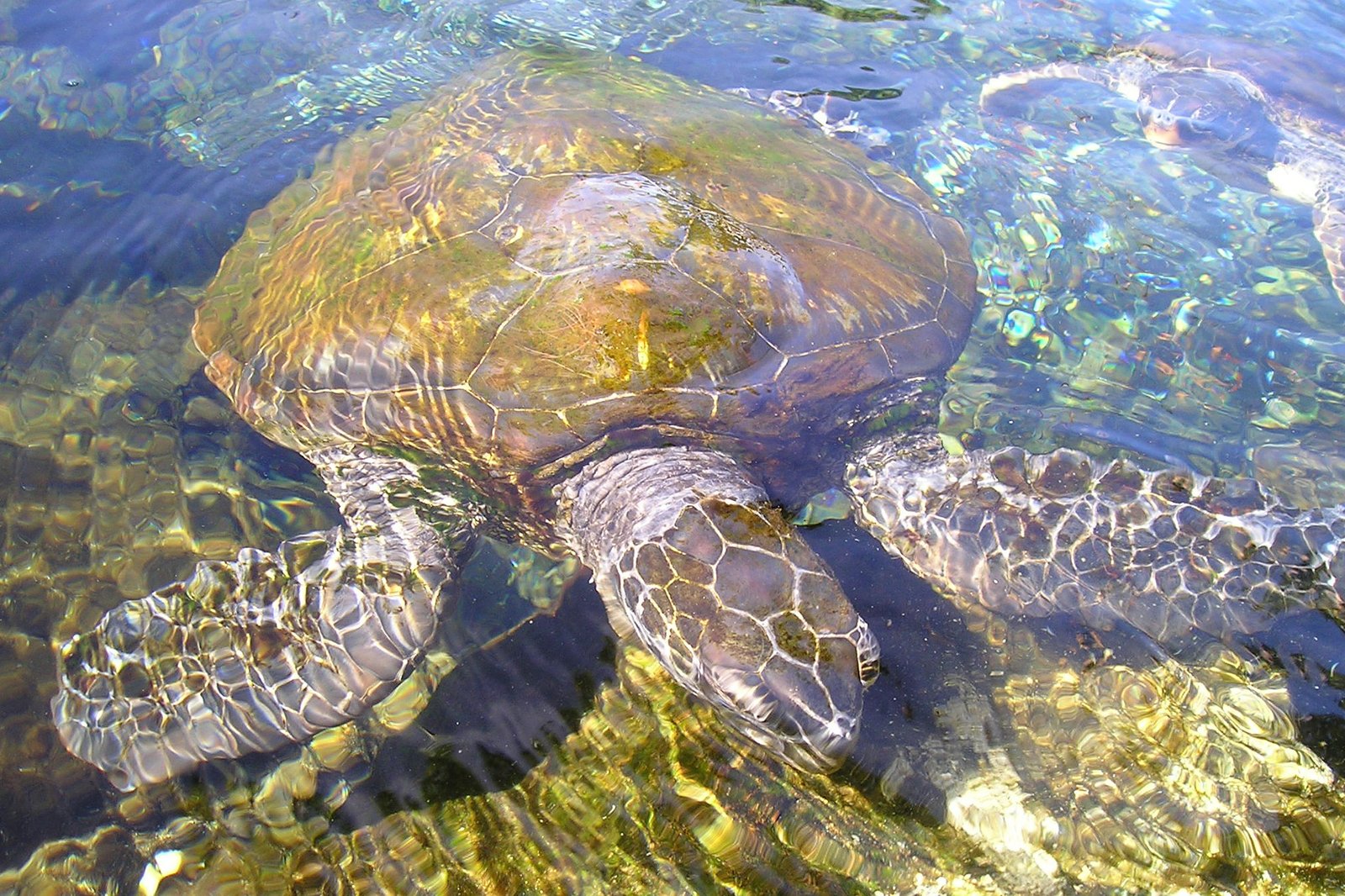 Kids will love the marine animal encounters at Sea Life Park, Oahu's marine park whose shows and exhibits are big on spreading the message of education and conservation to young ones. Besides featuring a main Dolphin Lagoon Show, the park offers families with kids awe-inspiring underwater journeys through shark tanks, the Discovery Touch Tank, and a 3D animated interactive show next to the kids' playground. For an extra fee, you can enjoy extra experiences ranging from swimming or getting up close with bottlenose dolphins to feeding green sea turtles.
Location: 41-202 Kalanianaʻole Hwy, Waimanalo, HI 96795, USA
Open: Daily from 9.30 am to 4 pm
Phone: +1 808-259-2500
4
Swim with sharks off North Shore
Get up close with the ocean's apex predators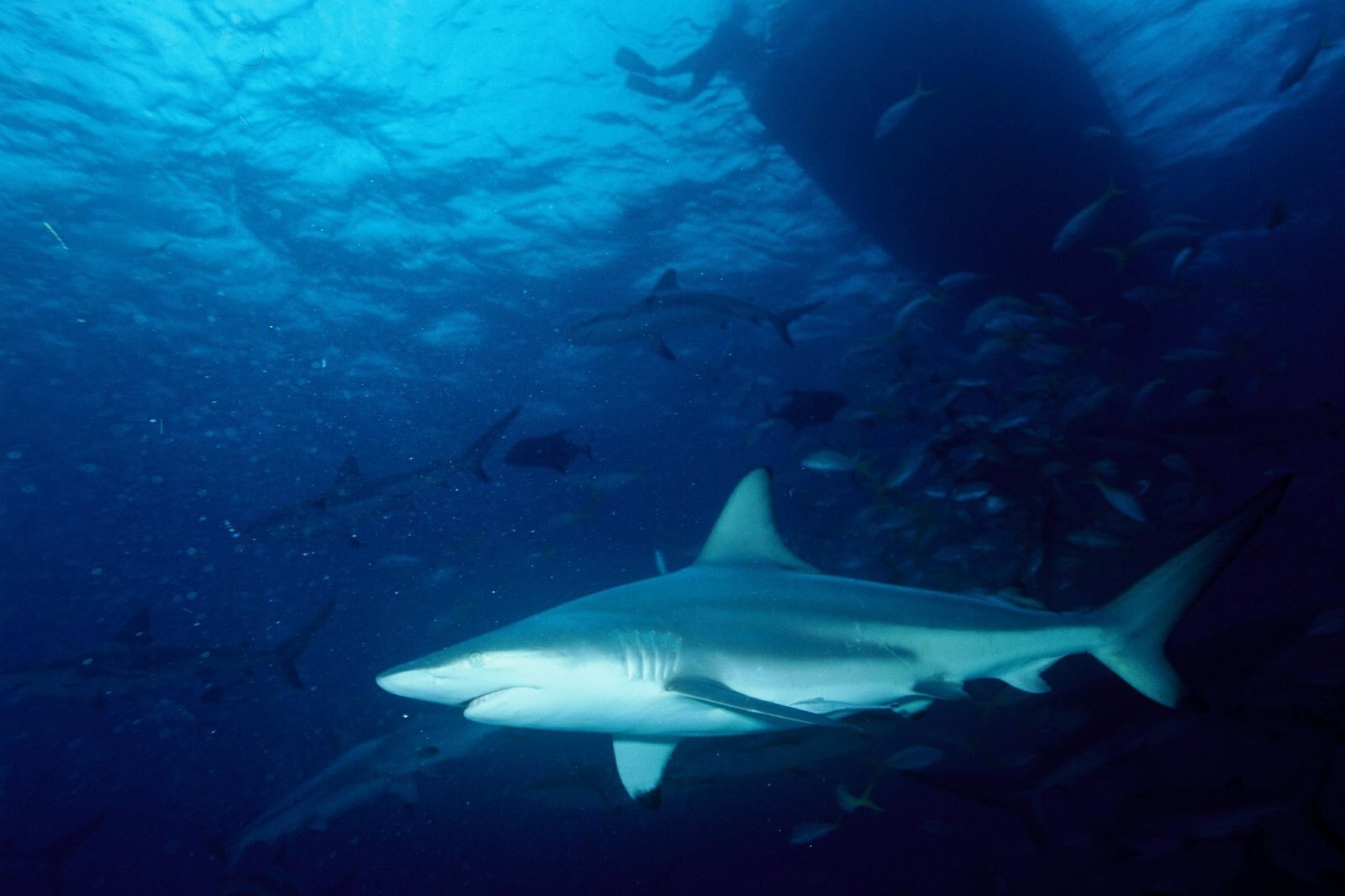 If swimming with dolphins at Sea Life Park seems too mild for you, this open water experience might bring your thrills up a notch. North Shore Shark Adventures provide special shark cage diving tours on specially rigged boats that sail about 2 miles out from the docks of Haleiwa harbour in Waialua Bay. They fully guarantee shark sightings, with occasional bonuses of dolphins, green sea turtles, and even humpback whales that often migrate through these waters between November and May.
Location: 66-105 Haleiwa Rd, Haleiwa, HI 96712, USA
Open: Daily from 6 am to 6 pm
Phone: +1 808-228-5900
5
Discover Hawaiian culture at the Polynesian Cultural Centre
Hands-on cultural activities for the whole family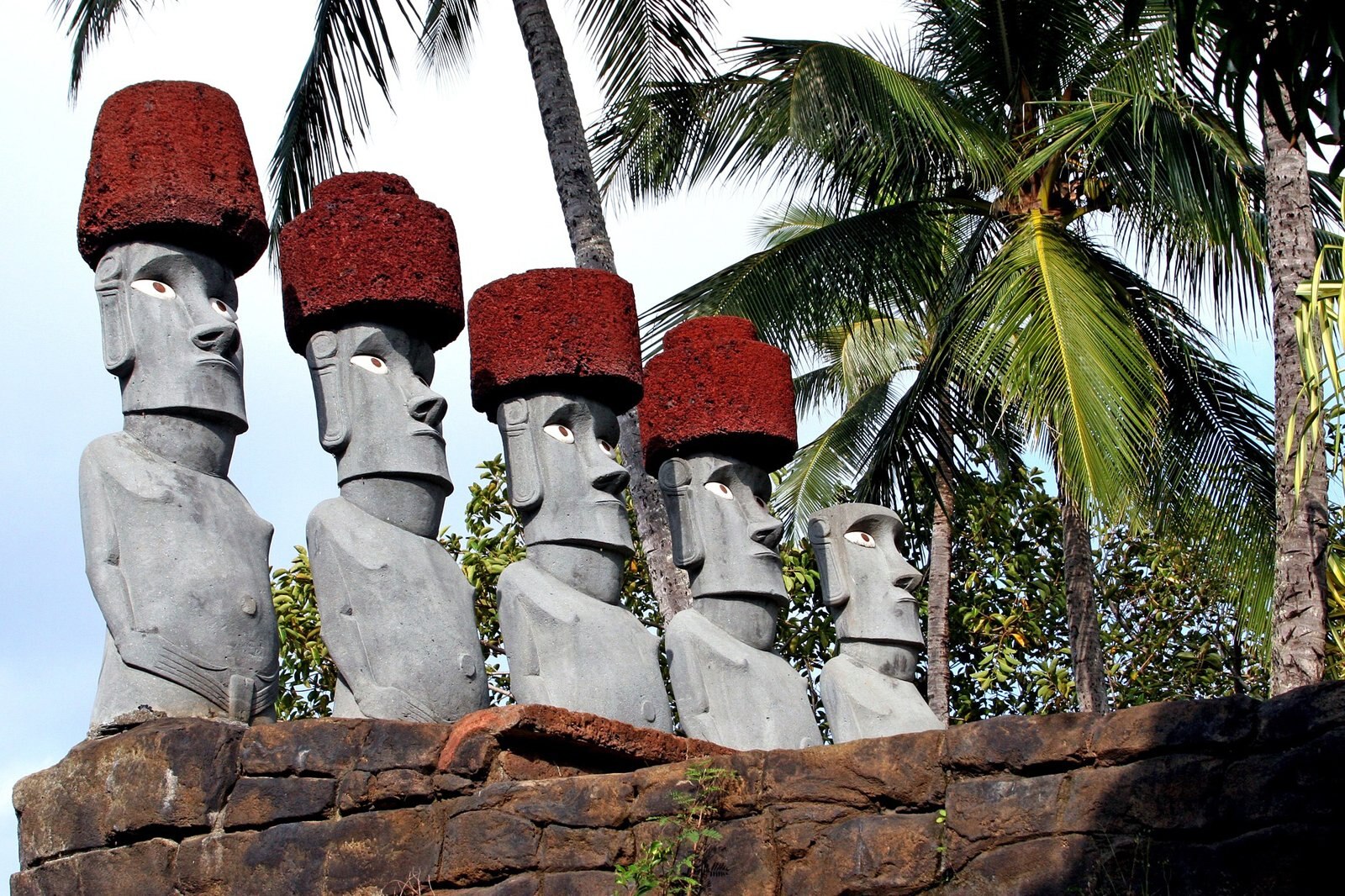 Families on Oahu can enjoy a hands-on and multisensory cultural experience at this vibrant site near the island's northern tip. Designed as a cluster of several traditional Hawaiian villages, the Polynesian Cultural Centre lets you explore, observe, and participate in various cultural activities. Traditional cooking demos invite you to cook up your own Hawaiian dishes. Younger kids can enjoy crafts-making while older ones can pick up some hula moves. Plenty of audience participation sections keep you busy for hours. A festive luau and fire dances complete your memorable visit.
Location: 55-370 Kamehameha Hwy, Laie, HI 96762, USA
Open: Monday – Saturday from 12 pm to 9 pm (closed on Sundays)
Phone: +1 800-367-7060
6
Go snorkelling at Hanauma Bay State Park
A pristine bay, reef and snorkelling haven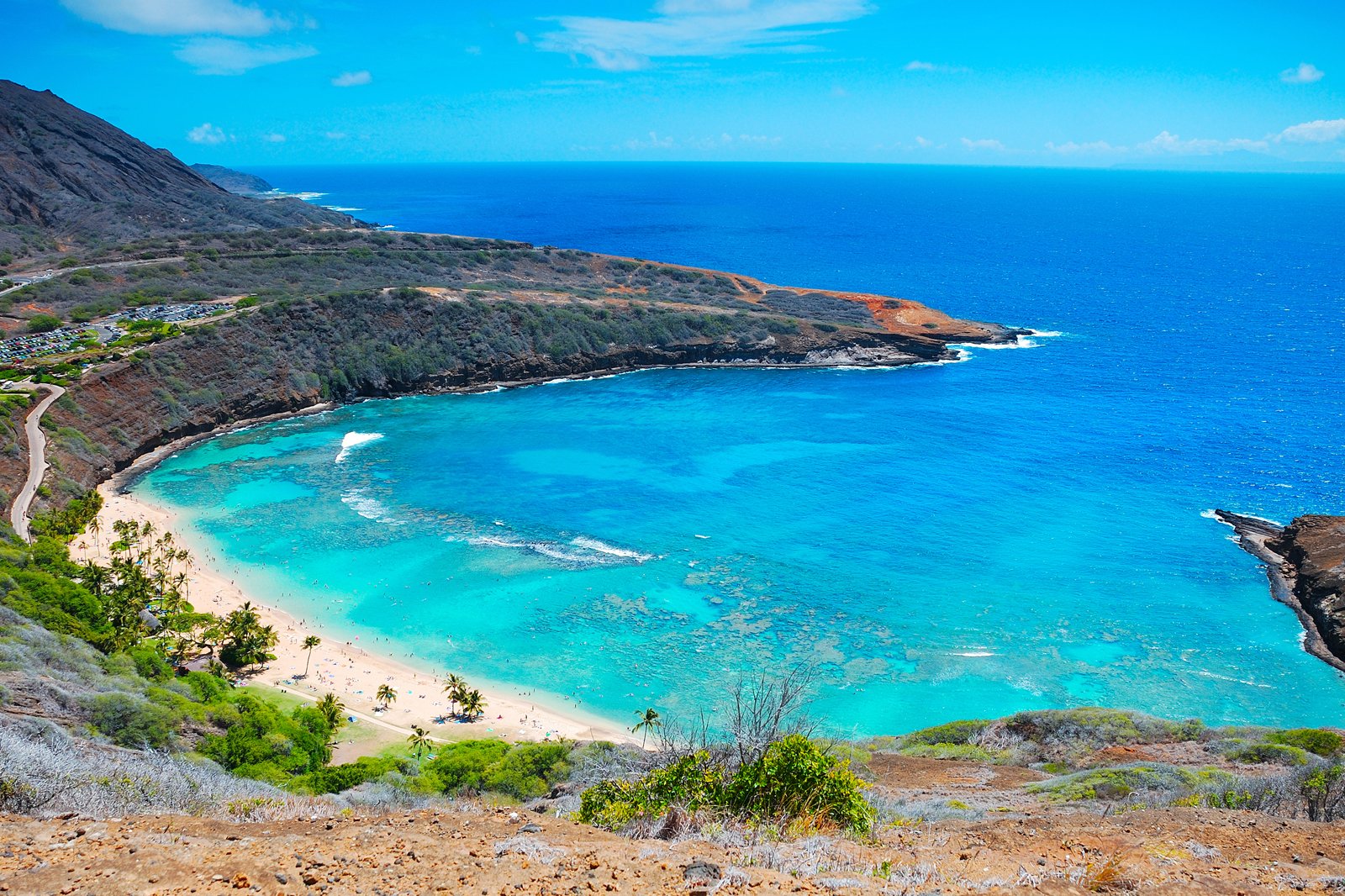 This curved bay on the south-eastern tip of Oahu, around half an hour's drive east from Honolulu, is a snorkelling paradise. Its shallow waters offer superb visibility over a pristine reef ecosystem, which you can snorkel on right from the beach. Even the littlest family member can enjoy viewing the marine life close to the shore with occasional sightings of colourful fishes and green sea turtles. There's a marine education centre on site, with exhibits on conservation and biodiversity. Park entry is around $7.50 per person and free for kids under 12.
Location: 100 Hanauma Bay Rd, Honolulu, HI 96825, USA
Open: Daily from 6 am to 7 pm
Phone: +1 808 396 4229
7
Swim and slide at Wet 'n' Wild Hawaii
Hawaii's only waterpark offers more than wet rides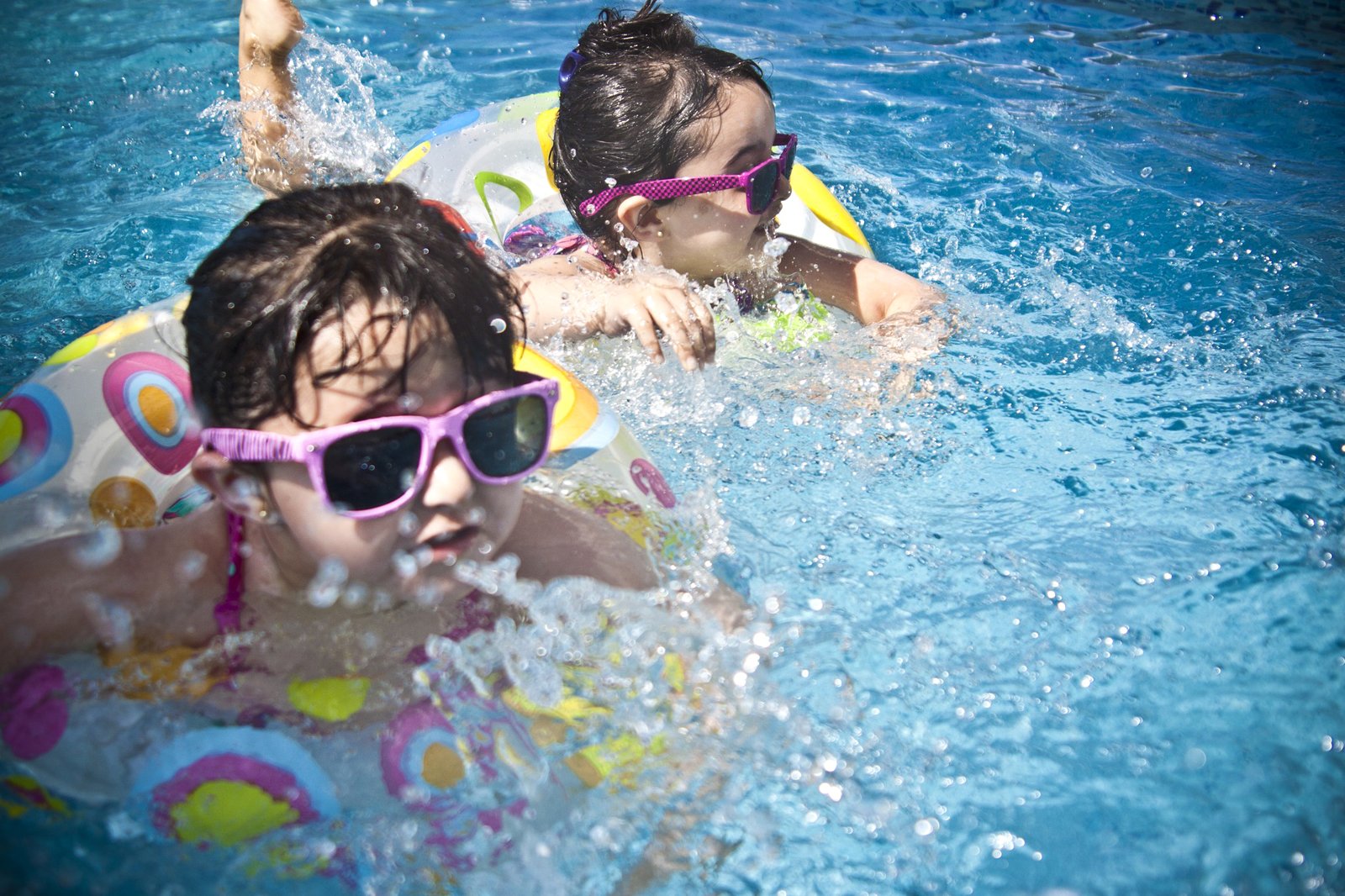 Take your whole family to Honolulu's neighbouring sister town of Kapolei, around 50 minutes' drive east past Daniel K. Inouye International Airport. It's home to Wet 'n' Wild – Hawaii's only waterpark. The park features over 25 different slides and attractions that are spread over 29 acres of a lush tropical cliffside. There are a few extreme, high-altitude, and high-speed rides for thrill-seekers, but families with young kids can enjoy the fun Hawaiian Waters Wave Pool, the kids' playground, or the Kapolei Kooler lazy river.
Location: 400 Farrington Hwy, Kapolei, HI 96707, USA
Open: Daily from 10.30 am to 4 pm (Fridays until 5 pm and Saturdays until 9 pm)
Phone: +1 808-674-9283
8
Explore the USS Bowfin
An awe-inspiring visit aboard a real wartime submarine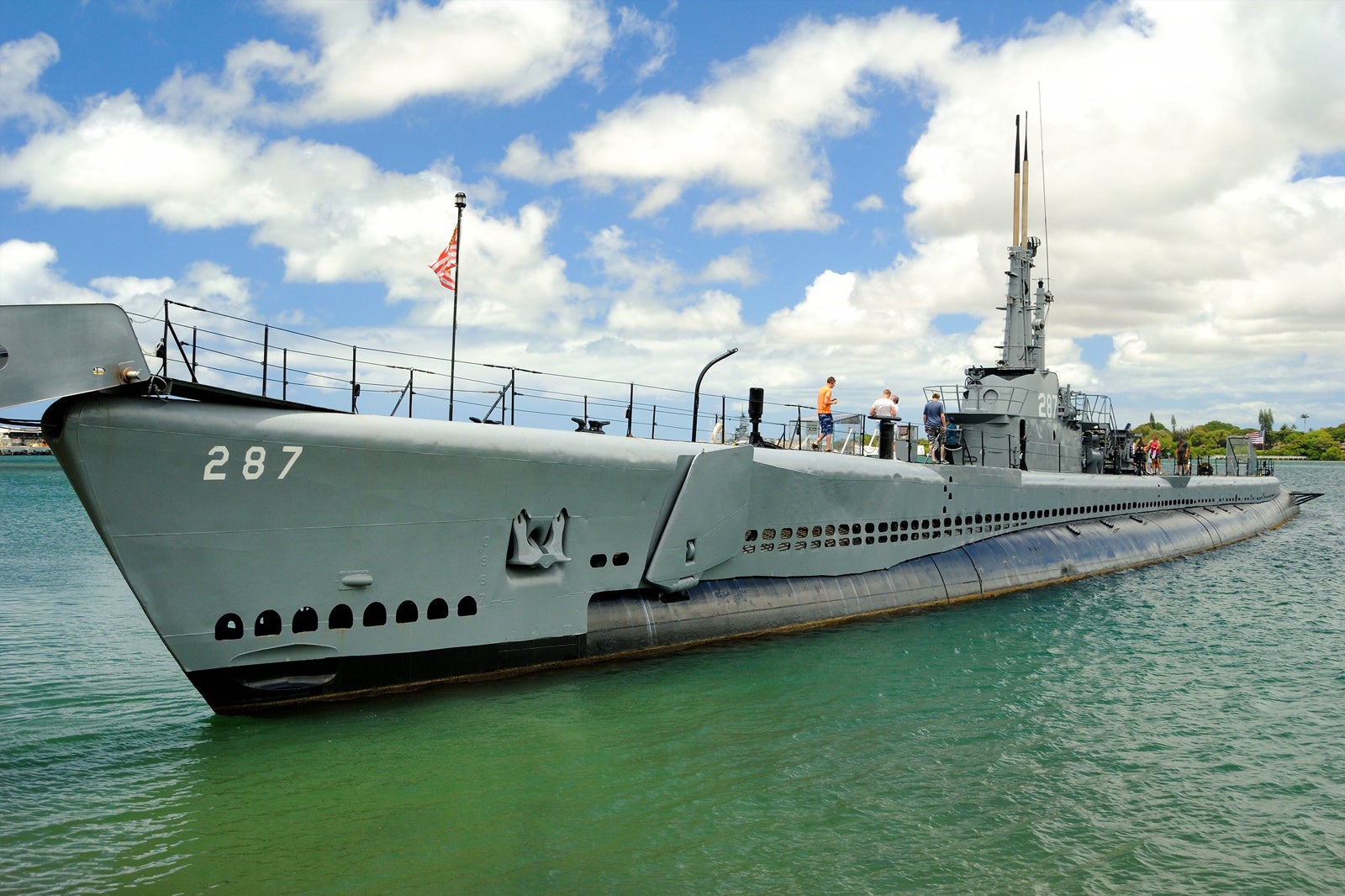 Young boys, in particular, will get thrilled on their visit to the USS Bowfin Submarine Museum and Park, aweing over the torpedoes and the very sight of the sub on display. The memorial is one in the collection of Pearl Harbor's historical sites, overlooking the tranquil waves of the bay. Upon entering, you'll often be greeted by a guide who can help show you the warship's inner workings and significant naval history. A fun spot on the deck where you can strike a pose is by the anti-aircraft gun.
Location: 11 Arizona Memorial Dr, Honolulu, HI 96818, USA
Open: Daily from 7 am to 5 pm
Phone: +1 808-423-1341
photo by Daniel Ramirez (CC BY 2.0) modified
9
Learn about the stars at J. Watumull Planetarium
Among the fun exhibits at Honolulu's Bishop Museum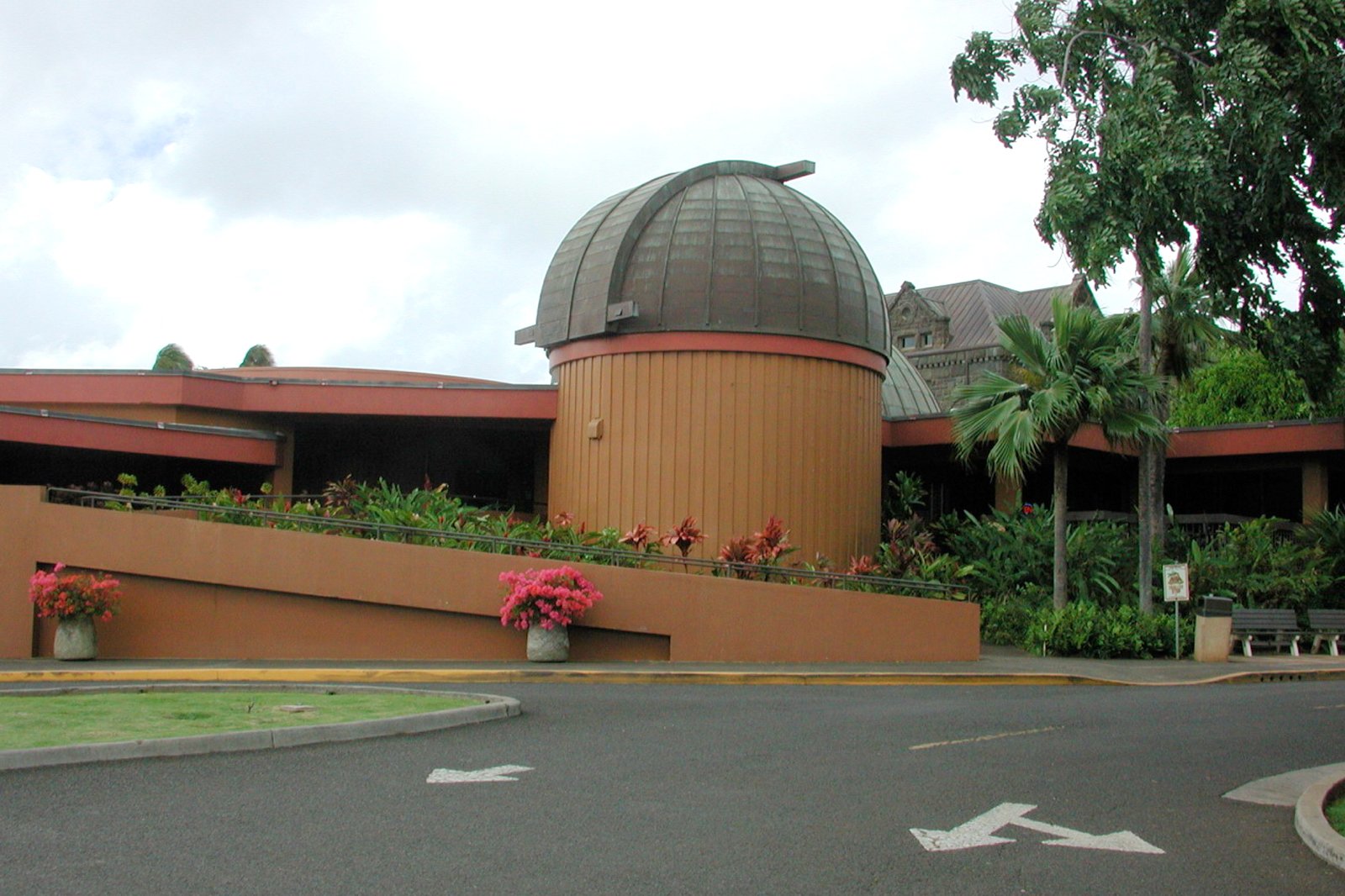 Enjoy an intriguing tour of the night sky and deepen your understanding of the solar system at the J. Watumull Planetarium. It's one among the many great exhibits at the Bernice Pauahi Bishop Museum near Downtown Honolulu. Separate shows are held throughout the day, with tickets sold separately. The main 60-minute show, The Stars Tonight, is held monthly on each first Saturday of the month from 8pm to 9pm (tickets are from $10). Bishop Museum itself has an extensive gallery of heirlooms and artefacts from Pacific Island cultures.
Location: 1525 Bernice St, Honolulu, HI 96817, USA
Open: Daily from 9 am to 5 pm
Phone: +1 808 847 3511
10
Take the kids to the Children's Discovery Centre
A fun spot for interactive learning and cultural exploration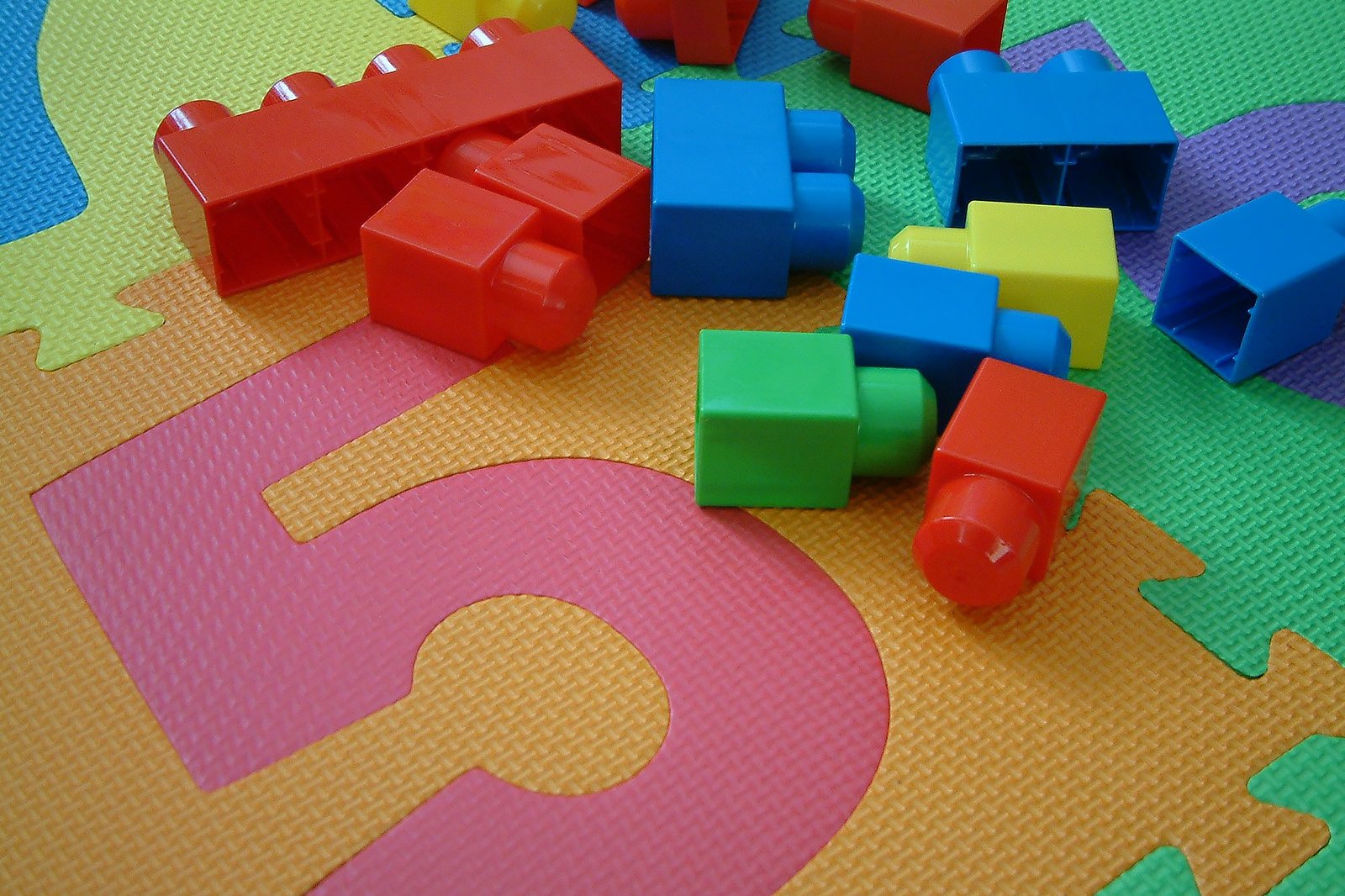 This kids' hands-on learning centre in Honolulu also offers fun times for accompanying mums and dads. Inside, the 6 permanent exhibits emphasise the use of the senses for better learning. The Tot Spot is for 5 years and under and filled with stimulating toys. Fantastic You lets them learn about the human body. Your Town teaches about community and lets kids role-play. Hawaiian Rainbows introduces them to Hawaiian history. Rainbow World teaches about world cultures. Rainforest Adventures teaches them about nature and ecosystems.
Location: 111 Ohe St, Honolulu, HI 96813, USA
Open: Tuesday – Friday from 9 am to 1 pm, Saturday – Sunday from 10 am to 3 pm (closed on Mondays)
Phone: +1 808-524-5437