5 Places to Learn Something New in Key West
Key West's Arts and Culture Venues
Key West isn't all about silly souvenirs and summer break partying. This proudly eccentric island's home to a surprisingly highbrow art scene, literature and music festivals, and an interesting and varied history highlighted by its impressive museums. Whether you prefer art complexes, maritime exhibitions, or history centres, you're bound to find an interesting space to buff up on your knowledge. In addition to the museums, from high-end galleries showcasing upscale artworks to cool and quirky home studios, Key West has a vibrant and ever burgeoning arts scene.
From ramshackle churches and cigar makers' cottages to colonial mansions and pastel-painted Caribbean weatherboard houses, Key West's buildings are fun and varied. The city's extensive history has seen African, Caribbean, British Bahamian, Spanish, and US influences, each leaving stamps of their own faiths and cultures. Follow us through a selection of the most popular Key West's arts and culture venues.
1
Fort East Martello Museum and Gallery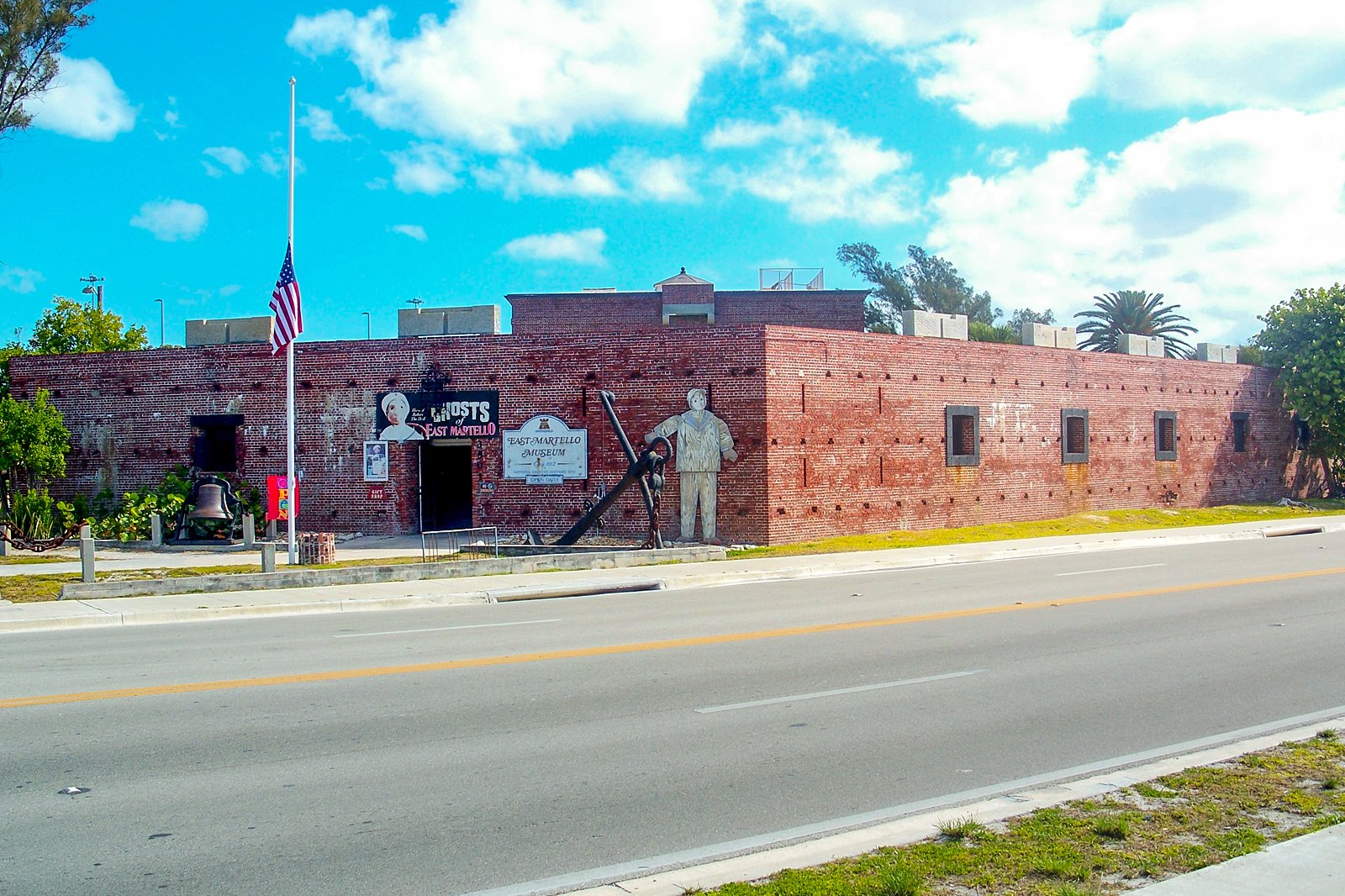 Key West Art and Historical Society oversees 3 of the island's best museums. This one – housed in an Italian-style Martello coastal fort – exhibits relics from the Civil War as well as collections of unique artworks, including folk pieces by Mario Sanchez. It's also home to the iconic and creepy 19th century Robert the Doll.
Location: 3501 South Roosevelt Boulevard, Key West, FL 33040, USA
Open: Daily from 9.30 am to 4.30 pm
Phone: +1 305-296-3913
photo by Ebyabe (CC BY-SA 3.0) modified
2
The Ernest Hemingway Home and Museum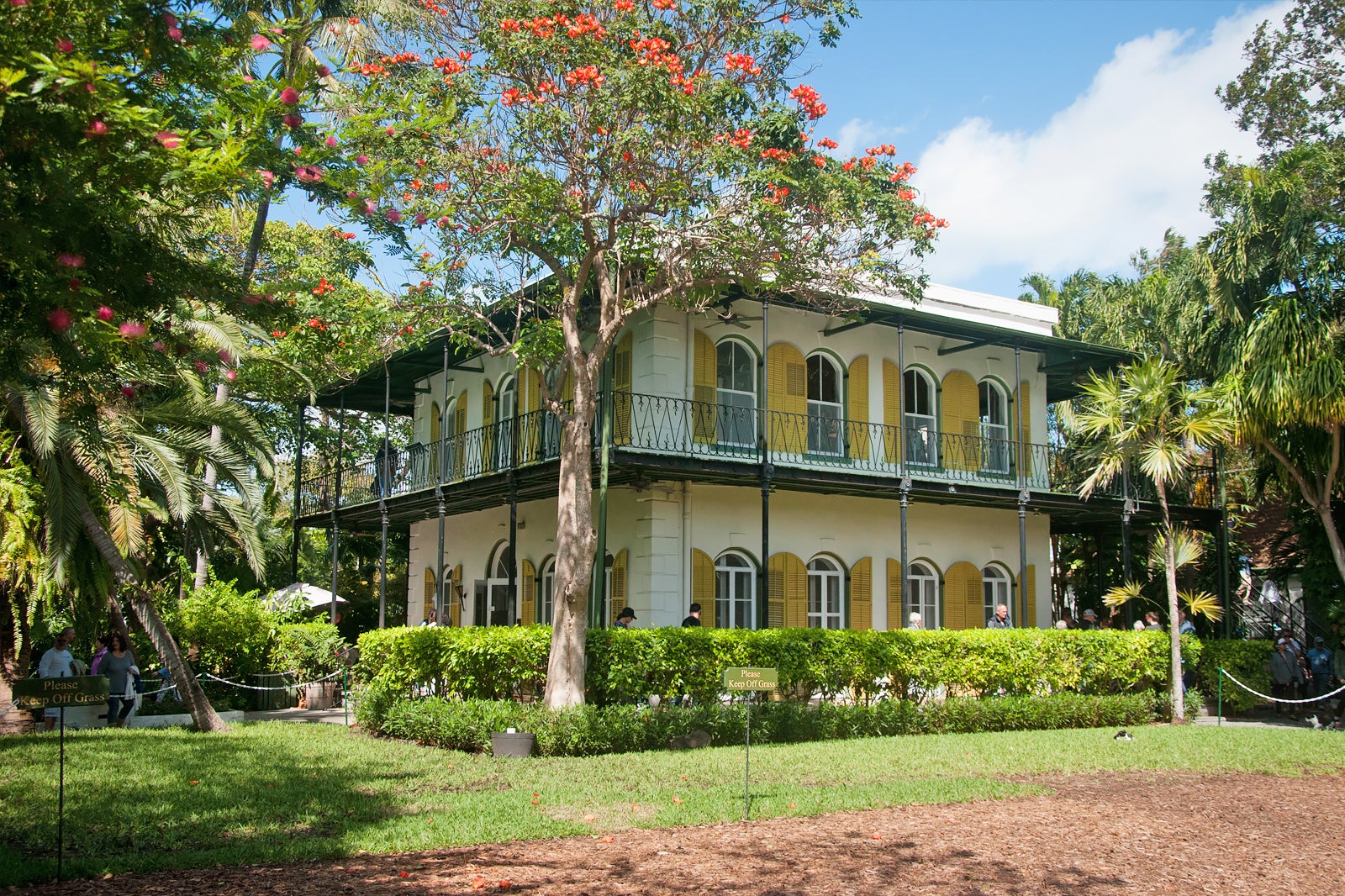 The Nobel Prize-winning author moved to this yellow-shuttered colonial house in 1931 with his second wife. You can tour the house and lush tropical grounds – paying particular note to the rabble of 6-toed cats and Hemingway's collection of 17th and 18th century Spanish furniture.
Location: 907 Whitehead Street, Key West, FL 33040, USA
Open: Daily from 9 am to 5 pm
Phone: +1 305-294-1136
3
Truman Little White House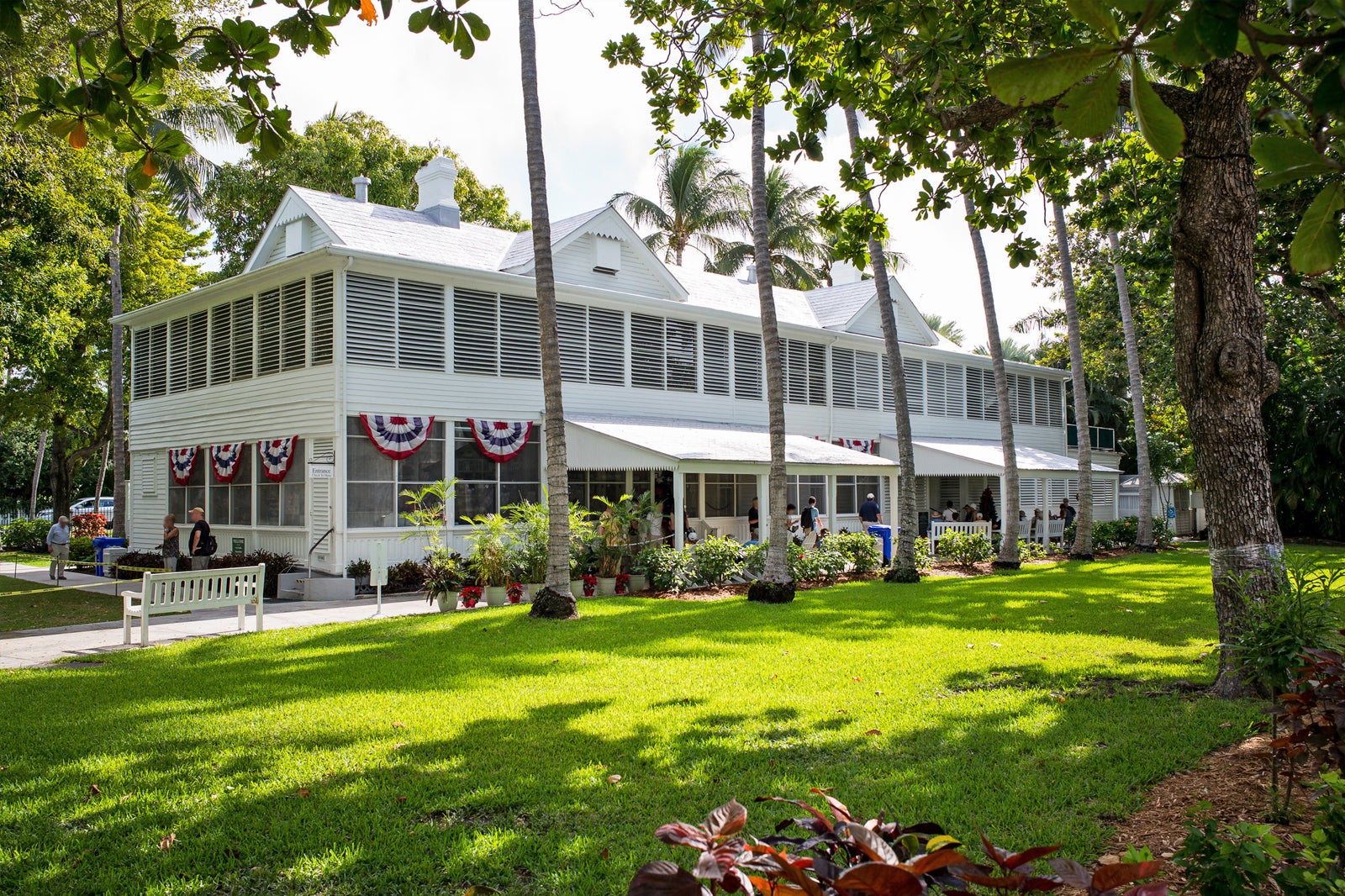 Take a tour of this villa to learn about President Truman's time here – he used it as his post WW2 winter White House. The interior is lavishly decorated and only accessible on a tour, but the surrounding botanical gardens are equally splendid, and free.
Location: 111 Front Street, Key West, FL 33040, USA
Open: Daily from 9 am to 4.30 pm
Phone: +1 305-294-9911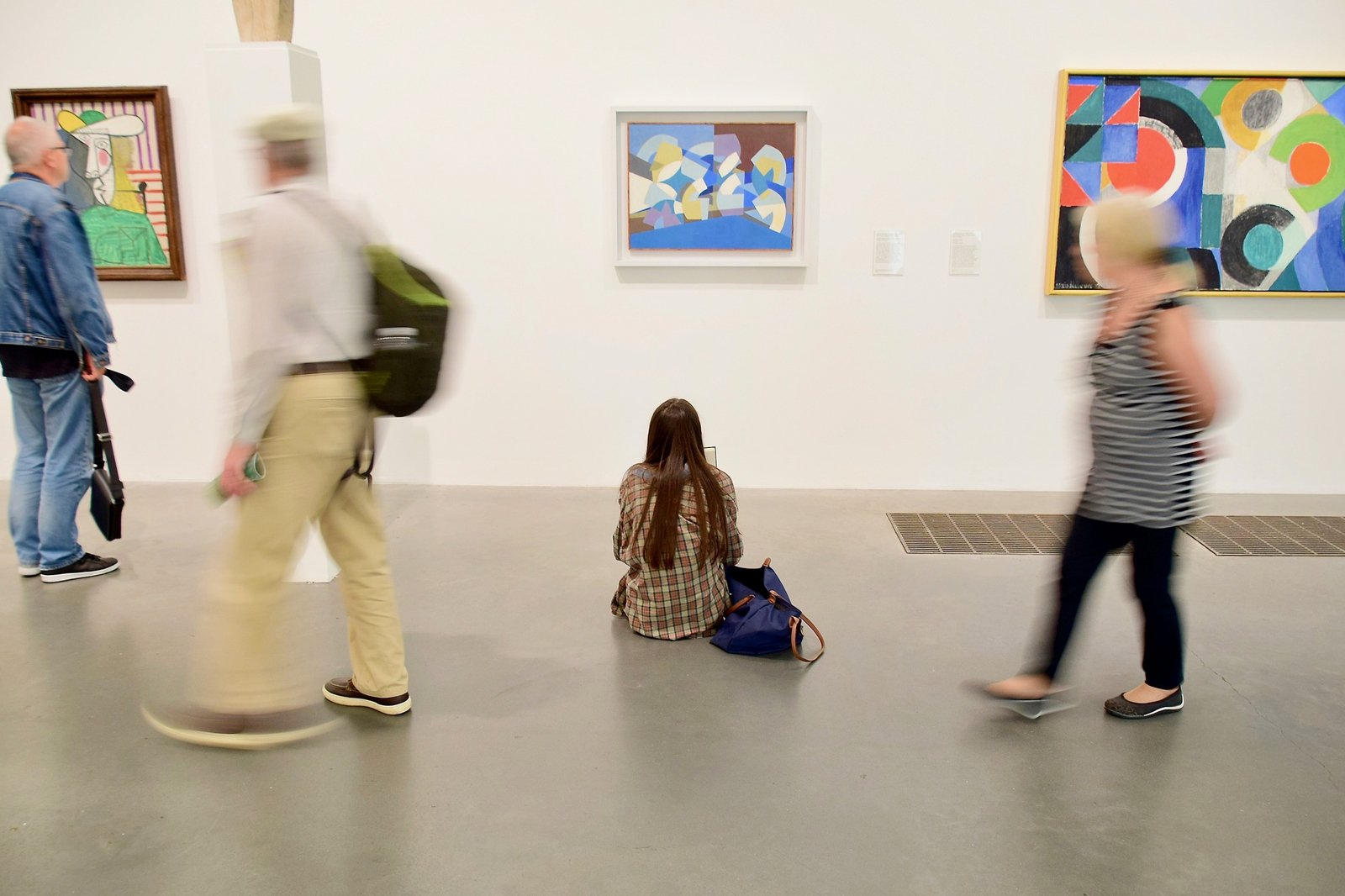 If you're unsure where to start when getting to grips with the island's creative side, this non-profit organization is well-known as the heart of Key West's arts world. The gallery space is home to a selection of artists' studios where you can check out public exhibitions, workshops, and festivals.
Location: 533 Eaton Street, Key West, FL 33040, USA
Open: Tuesday–Saturday from 10am to 4pm
Phone: +1 305-296-0458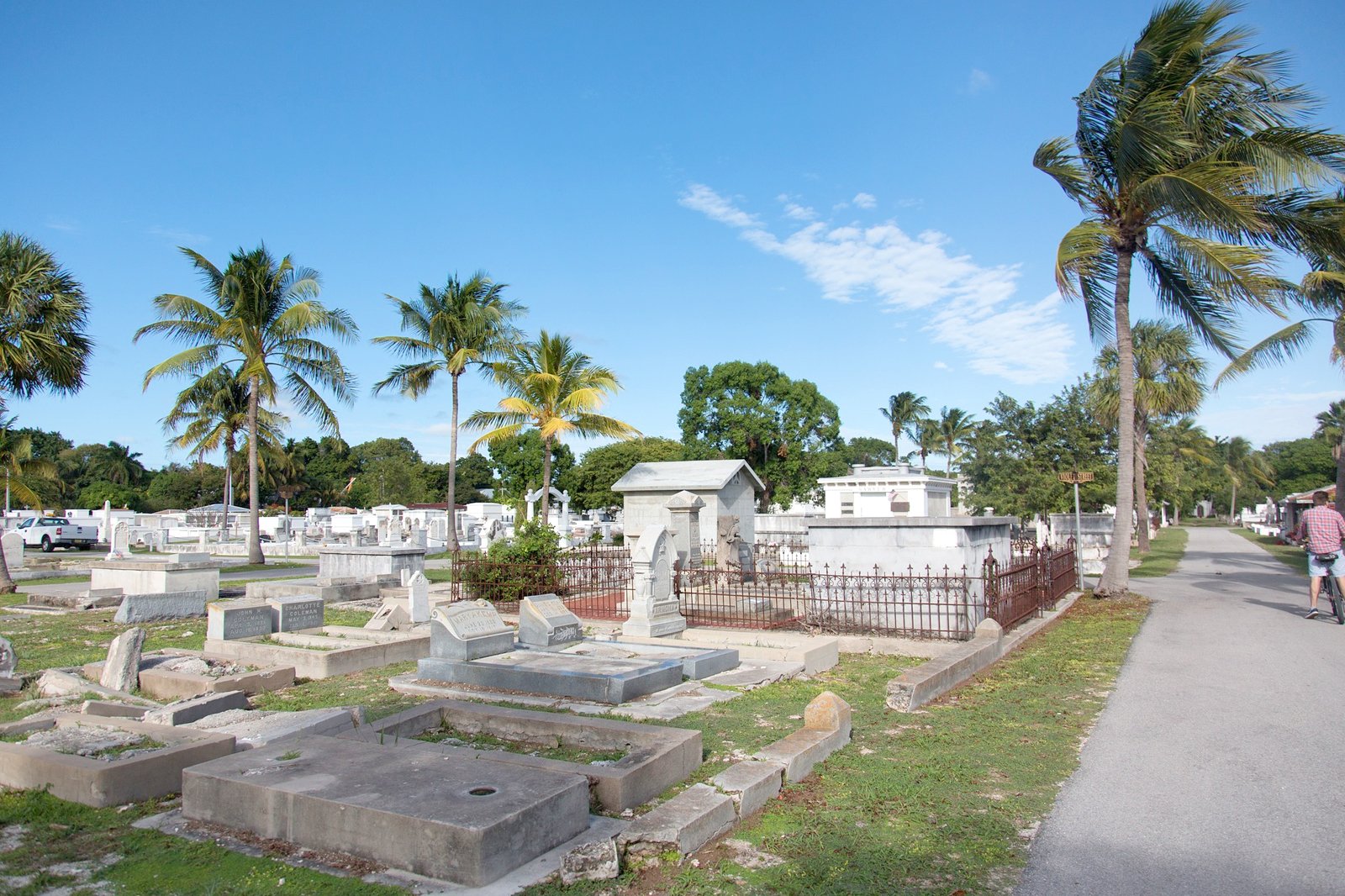 A grand maze of white mausoleums pokes out from the centre of colourful Key West. It's an oddly alluring space for a wander, and make sure to look out for typical island idiosyncrasies – some of the gravestones here have rather amusing inscriptions.
Location: 701 Pauline Street, Key West, FL 33040, USA
Open: Daily from 7 am to 7 pm in the summer, closes at 6 pm in the winter
Phone: +1 305-292-8177
Back to top