City Park spans 1,400 acres of green space in New Orleans, offering scenic trails, historic landmarks, and family-friendly fun. On sunny days, you often see locals enjoying a stroll or sharing a picnic – a New Orleans tradition since 1854. Over 30,000 moss-draped trees provide shade for the park's patrons – you can find groves of live oak (including a 1,000-year-old tree), slash pine, bald cypress, and magnolia.
Couturie Forest is part of the City Park, spanning 60 acres of woodlands. Most of its trails are easy enough for beginners, including one that leads to Laborde Mountain. At 43 ft high, it's the highest point in New Orleans.
New Orleans' City Park is also a popular spot for boating and fishing. It has 11 lagoons, home to schools of catfish, bass, and perch. Pedalboats, kayaks, canoes and paddleboards are available at Wheel Fun Rentals, located by the park entrance. If you prefer exploring the park by land, miles of bike and running paths, a sports field, and mini-golf courses are just some of its many offerings.
City Park in New Orleans - one of the highlights of 10 Best Things to Do in New Orleans and 10 Best Things to Do for Couples in New Orleans (Read all about New Orleans here)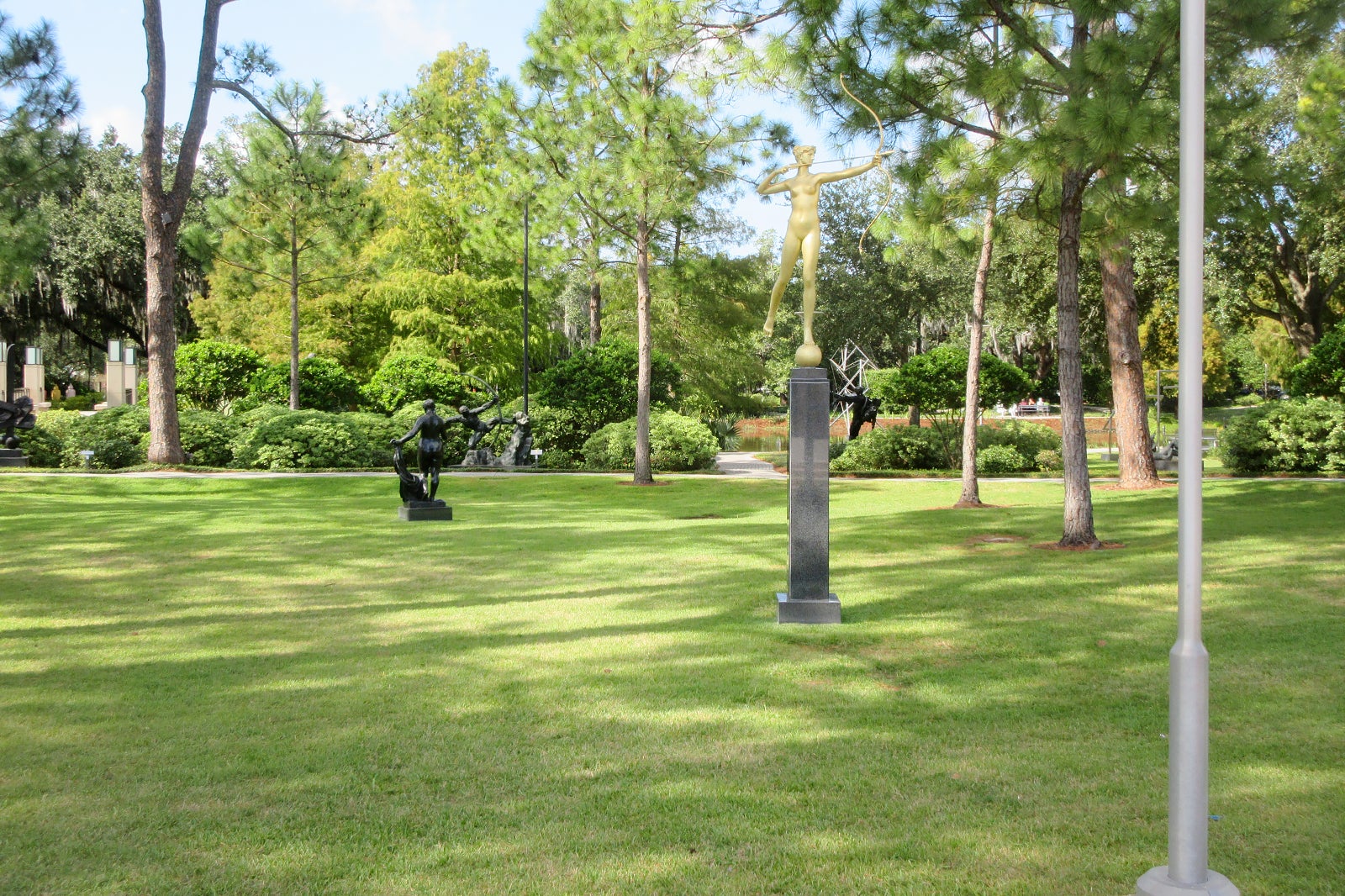 What are the highlights of City Park in New Orleans?
City Park offers plenty of things to see and do, most of which are specifically catered for children. A must-see is Storyland, a whimsical garden setting with 20 sculptures of popular fairy-tale characters. Nearby, the Carousel Gardens Amusement Park features 16 rides for kids of all ages, including bumper cars, a rollercoaster, a Ferris wheel, and a handcrafted carousel (one of the oldest in the USA).
Great for indoor fun at City Park, the Louisiana Children's Museum has more than 100 interactive displays and family-friendly activities. Your kids can enjoy storytelling and video presentations in the Times-Picayune Theatre, while the First Adventures section is great for exploring various obstacle courses.
Art lovers can check out the New Orleans Museum of Art, which displays over 40,000 French and American paintings, photographs, and art installations. Outside, you can explore the Sydney and Walda Besthoff Sculpture Garden. The 11-acre space has outdoor viewpoints overlooking 80 sculptures by renowned artists from around the world, set against a tree-filled landscape.
New Orleans Botanical Garden was established as the city's first classical garden in the 1930s. It has around 2,000 plants arranged in 12 manicured gardens. Must-sees include prehistoric plant life at the Conservatory of the Two Sisters, Zemurray Azalea and Camellia Garden, and the Lord & Taylor Rose Garden.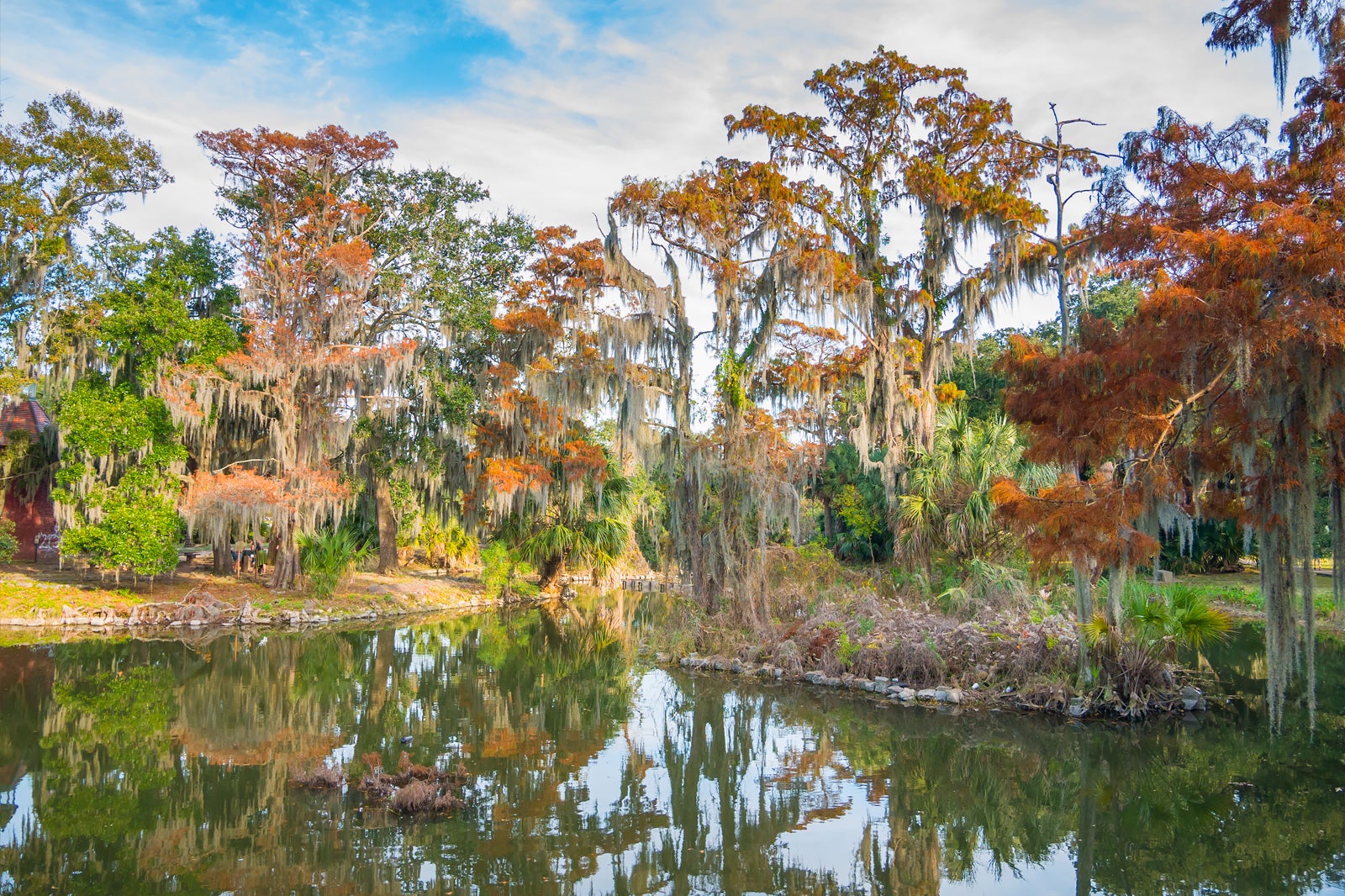 Good to know about City Park in New Orleans
City Park is located in Victory Avenue, around 4 miles northwest of the French Quarter. It's a great place for families looking to enjoy outdoor fun in New Orleans. The park's Casino Building houses a branch of Cafe Du Monde, so you can enjoy its famous Louisiana beignets and café au lait without having to leave the park.
While entry is free, tickets are required for City Park's many museums, gardens, and selected activities. If you're on a budget, you can simply stroll along the park's well-maintained trails, which offer great views of towering trees, colourful flowerbeds, waterways, and historic structures.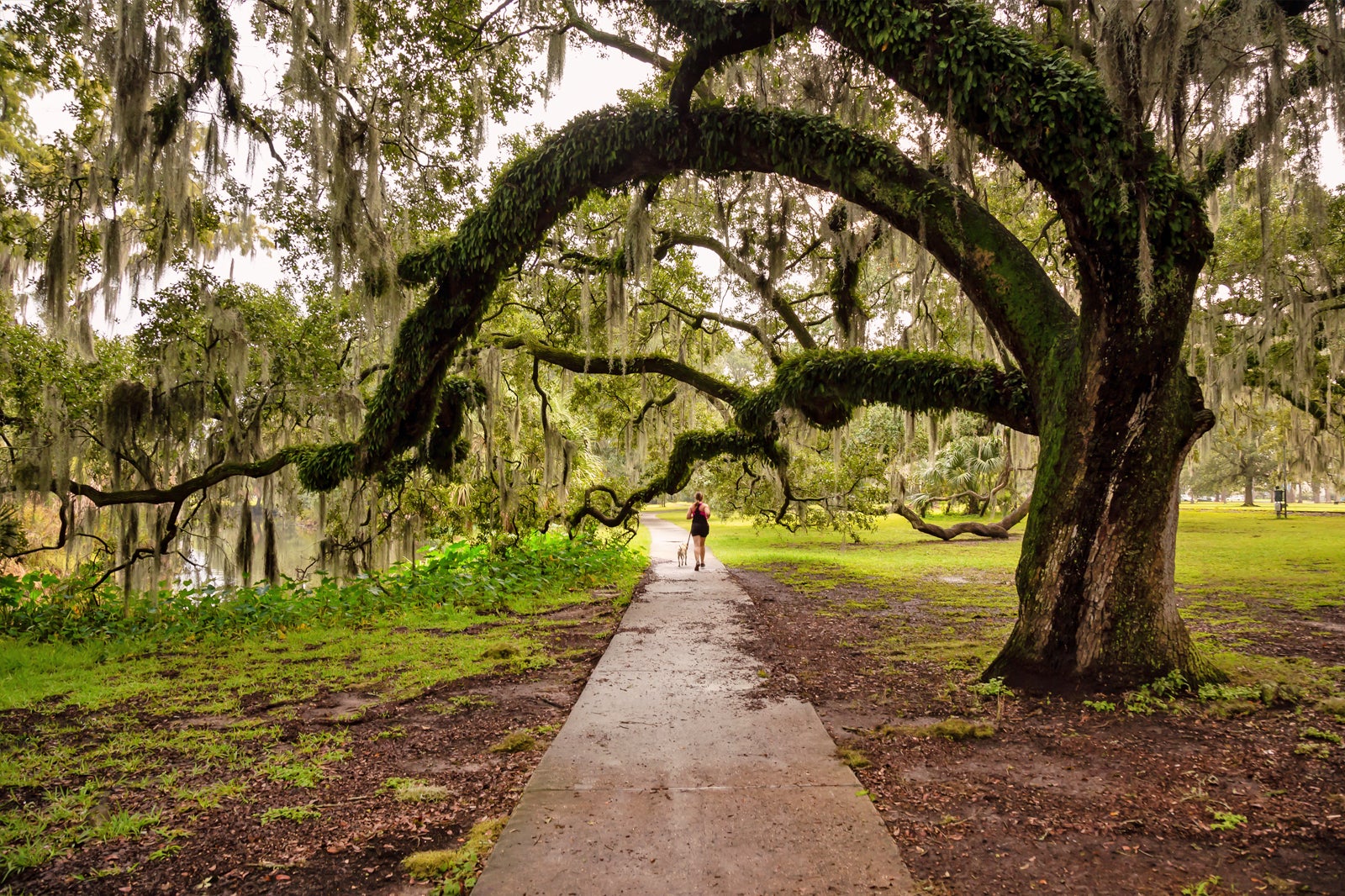 City Park in New Orleans
Location: 5 Victory Ave, New Orleans, LA 70124, USA
Open: Daily from 10 am to 5 pm
Phone: +1 504-483-9402
Back to top