10 Things to Consider When Choosing a Resort in Orlando
How to Choose the Right Orlando Hotel for You
There are many important considerations when searching for the right Orlando resort for your trip. It's certainly one of the most important things to consider when planning any vacation is finding the right resort for your stay, but with the vast range of properties available in Orlando, it is especially true here. The right combination of location, price and convenience can make all the difference when visiting a new city.
Orlando is a large tourist destination that offers a wide array of lodging options. Here, you will find anything from tent camping to 5-star resorts. Here are some of the things to consider when choosing a resort in Orlando, Florida.
1
Stay onsite for special freebies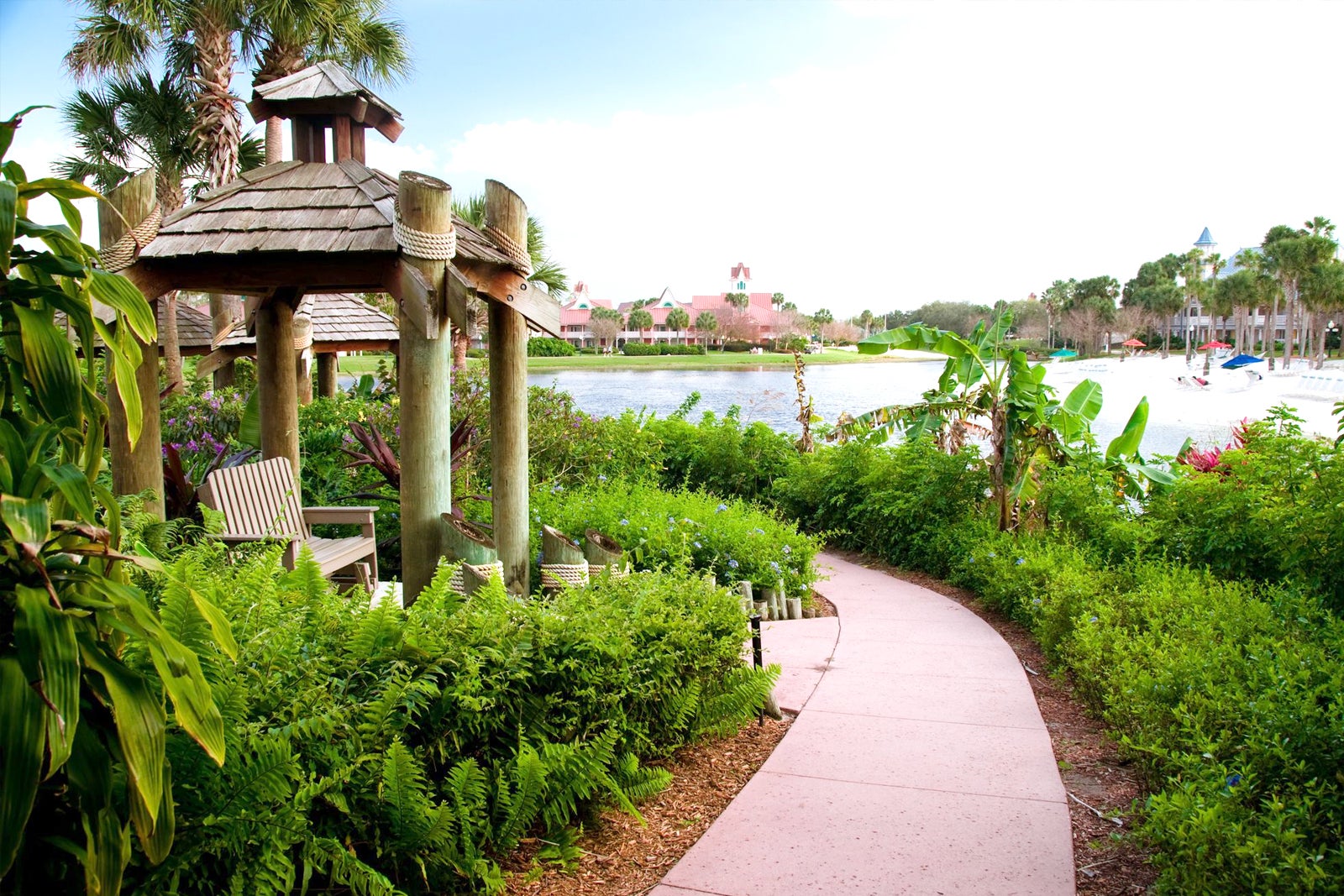 If the main focus of your visit to Orlando is visiting the theme parks, consider staying on-site. Both Walt Disney World and Universal Studios have themed resorts on property, offering free transport to and from the parks. By staying in a theme park resort, you're entitled to numerous perks, including extra park hours, free quick-queue passes and priority dining reservations. Convenience is a big factor in choosing one of these resorts as they are nearby and oftentimes all-inclusive. Read more...
2
Stay offsite for big bargains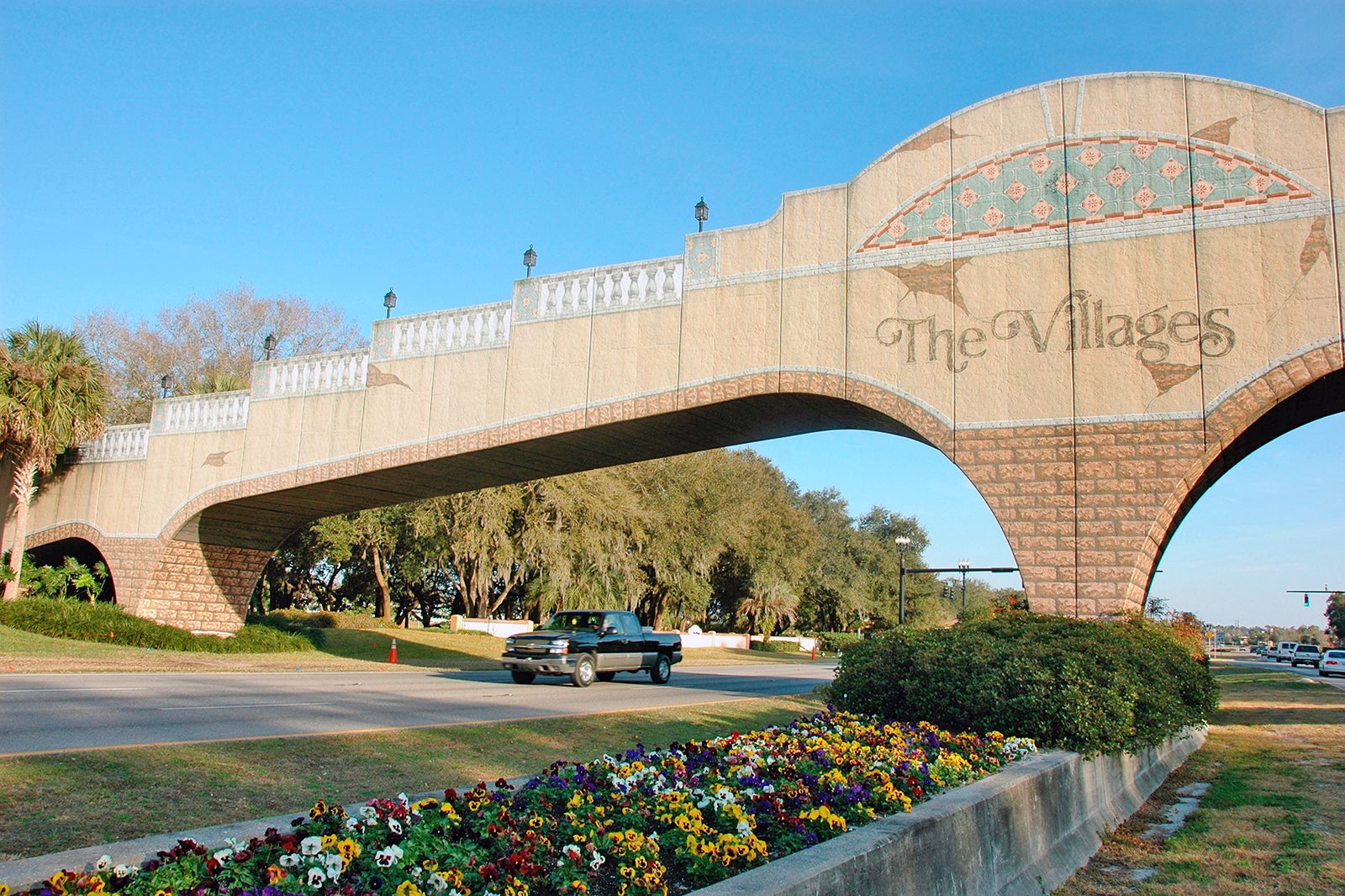 Staying offsite can cut the cost for a resort of the same scale by half. Theme park resorts are often priced for their onsite convenience, meaning that a resort that is just 5 minutes away but is non-affiliated can cost half the price. With these resorts, however, you'll often have to pay for your own daily transport to the parks. If you are driving, you should also take into consideration the daily $20 parking fee for each of the theme parks.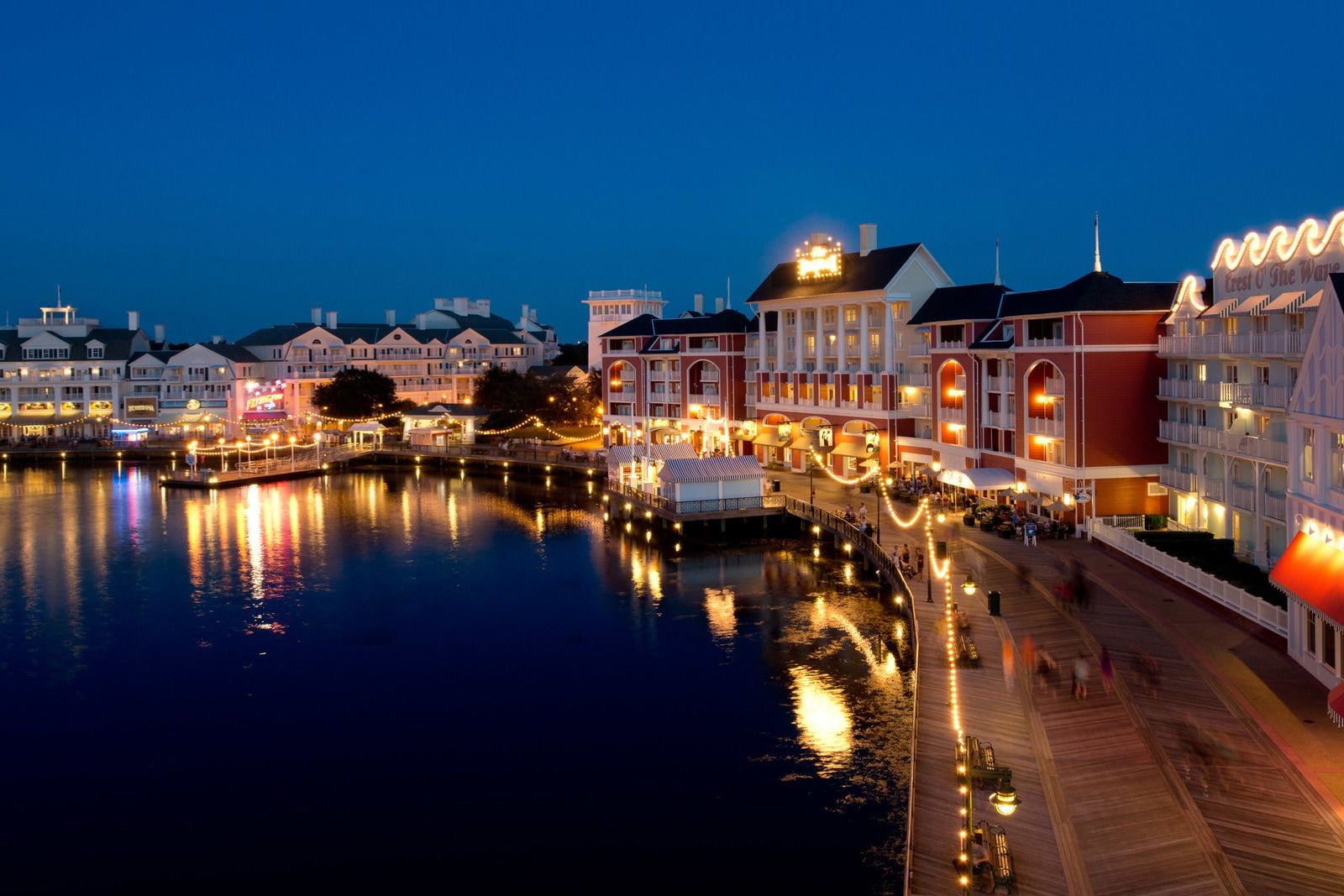 Many Disney-owned villas include fully equipped living rooms and kitchens, as well as separate bedrooms and bathrooms. If your vacation takes place over an extended period or includes a large group of people, Disney's Boardwalk Villas might be a suitable choice. The full kitchens offered at these villas can help with budget travel as they cut down on food costs.
4
International Drive is an all-rounder location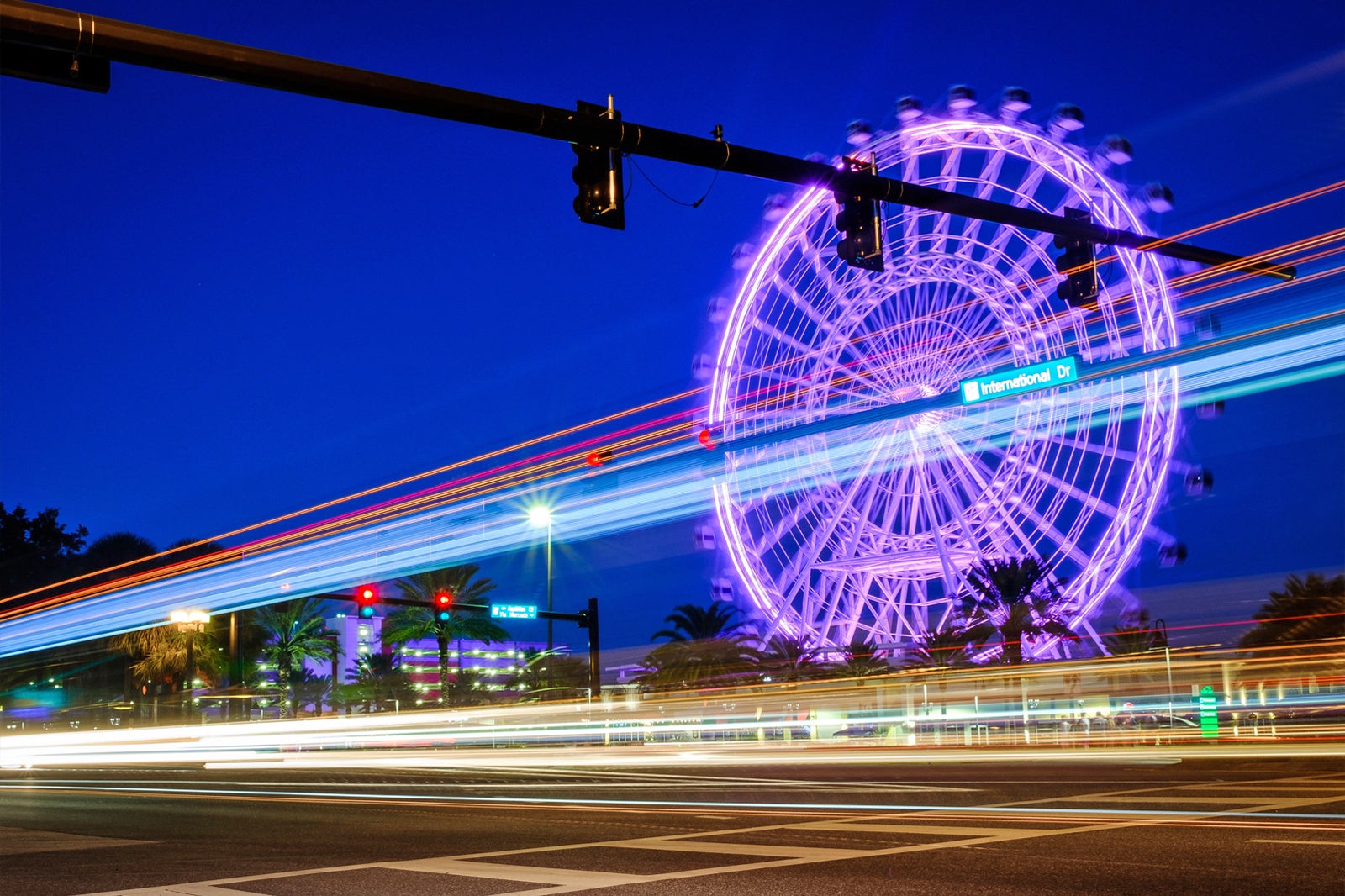 For the best location in the city, choose to stay in one of the many International Drive resorts. From budget motels to luxury resorts, these accommodations are in walking distance from hundreds of attractions. International Drive is the tourist centre of Orlando, offering many restaurants and bars. The resorts located on I-Drive are arguably the best situated as they are near anything and everything that travellers would be interested in doing in Orlando
photo by herdiephoto (CC BY 2.0) modified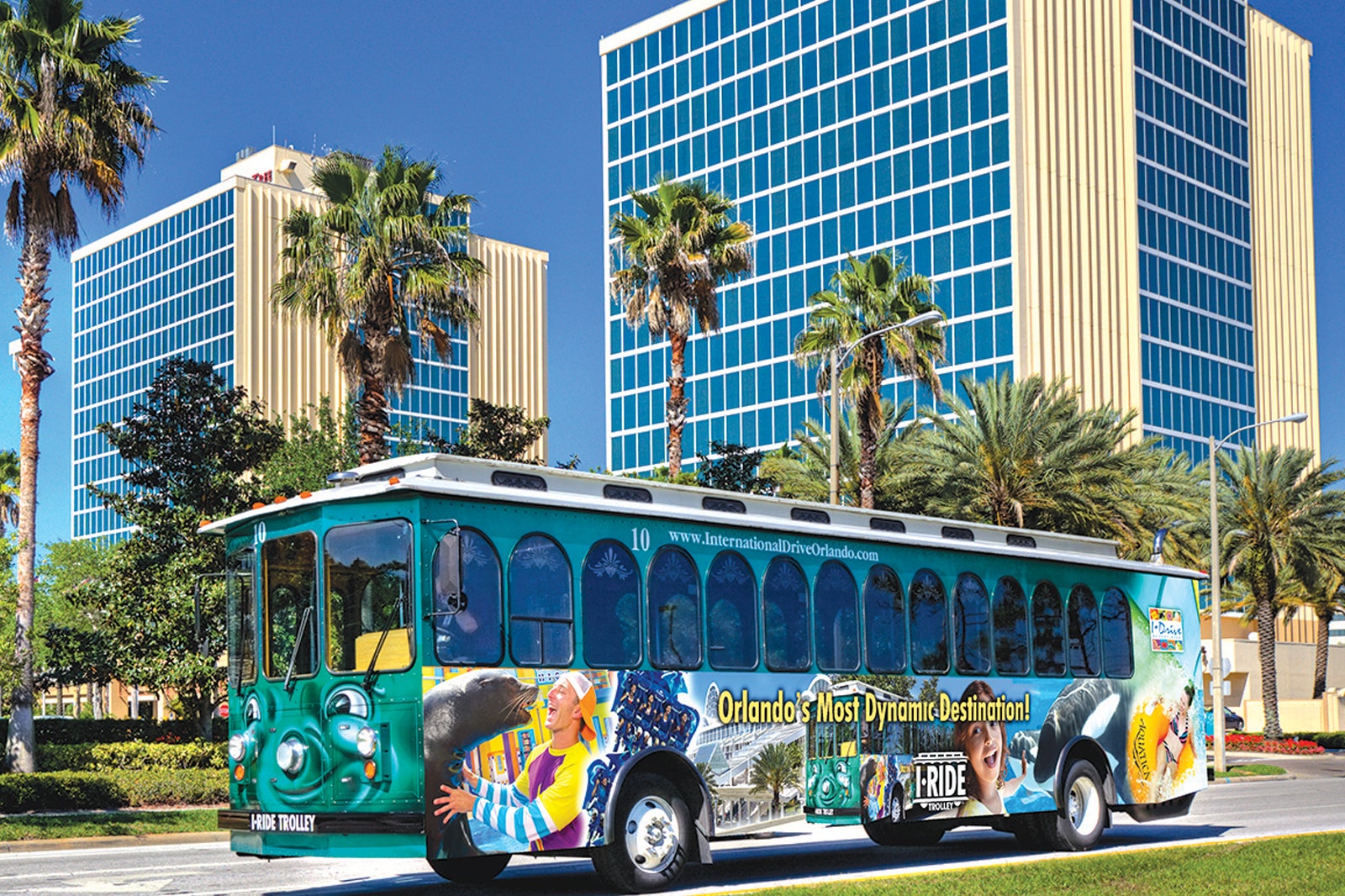 Not planning on renting a car? Choose a resort that includes complimentary shuttles or has access to an I-Ride Trolley bus stop. Many Orlando resorts include these complimentary shuttles to the theme parks as long as they are reserved 24 hours in advance, as they fill up quickly. The city of Orlando is also home to the affordable I-Ride Trolley.
This green-and-red ferry drives up and down International Drive. The fare is between $1 and $2 depending on your destination, and it picks up every 20 minutes. There are various ferry stops throughout International Drive.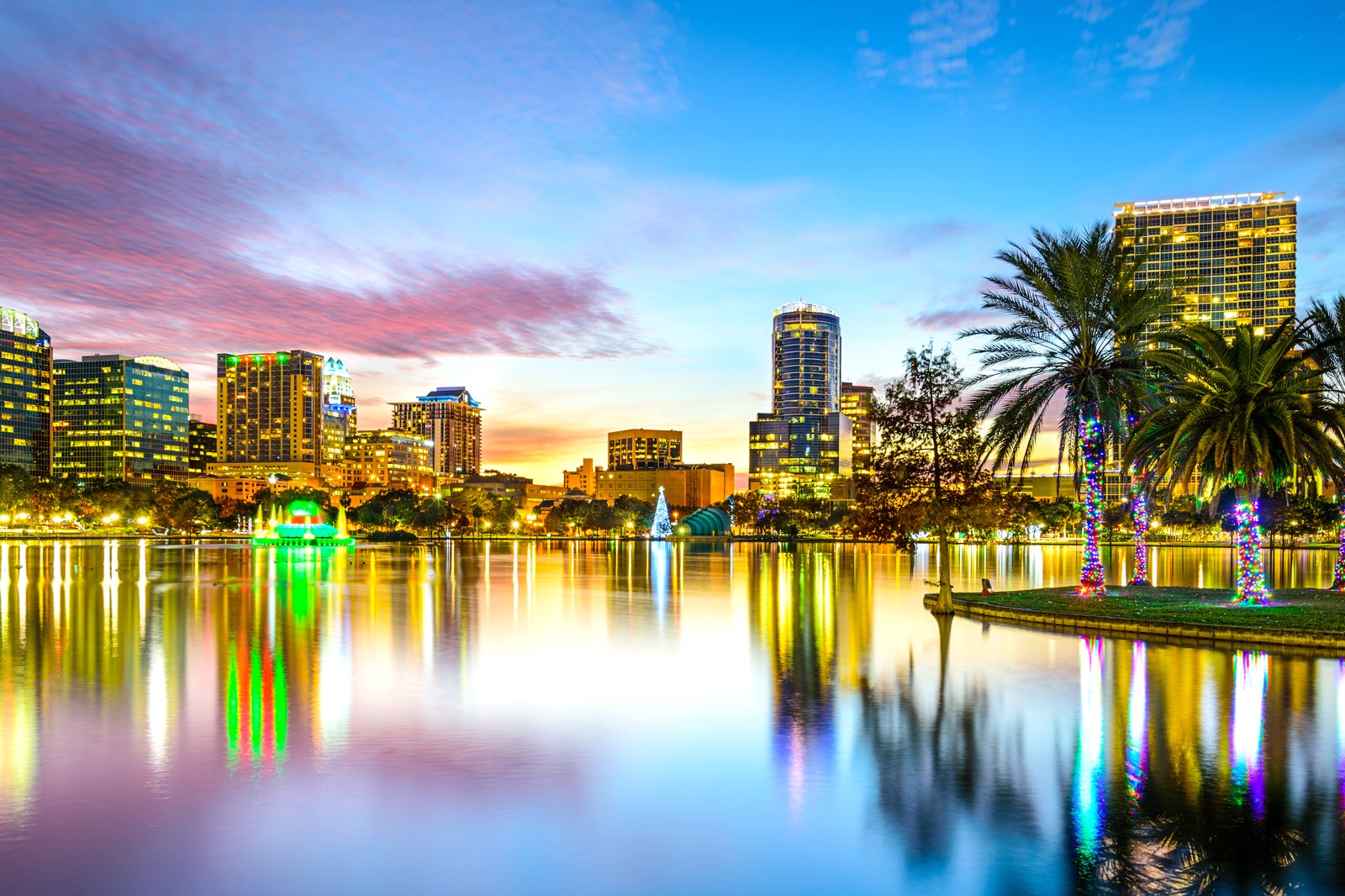 If you want to stay near the financial district and local nightlife, choose a resort in Downtown Orlando. The modern city centre is all-business during the day, comprised of many banks and law offices. At night, however, Downtown Orlando gives way to Wall Street and its lively nightlife. Dozens of bars, clubs and restaurants line the street, which is often closed to traffic after 9pm.
7
Thornton Park is the hip, arty neighbourhood of Orlando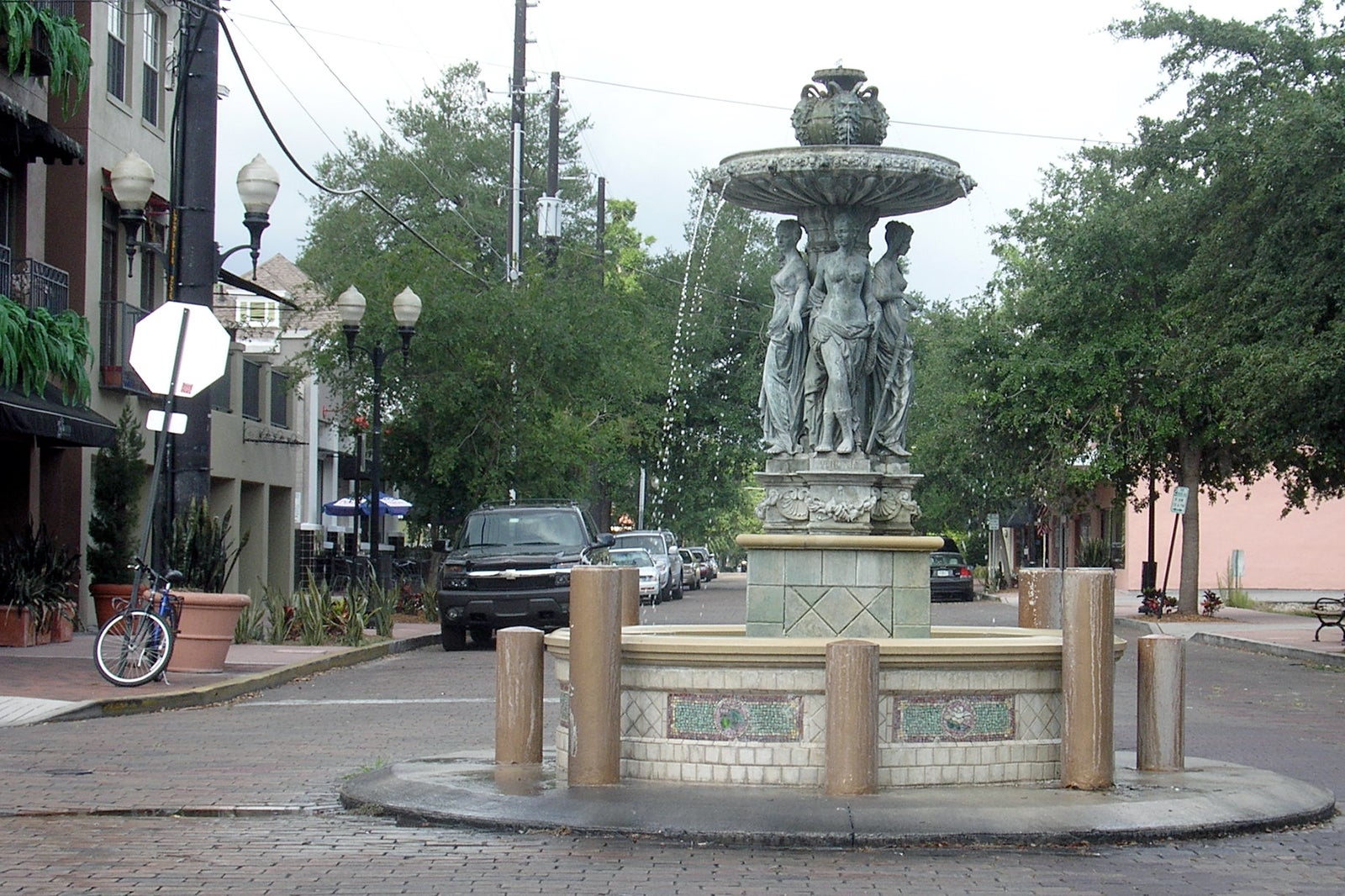 Stay in brick-lined Thornton Park to be near the arts village. Various unique hotels and bed & breakfasts give way to art galleries, museums and hole-in-the-wall restaurants. This area is home to the renowned Orlando Museum of Art and just a 5-minute walk from the iconic Lake Eola. The arts village stretches along Washington Street and Summerlin Avenue, with oak-shaded bungalows lining the street. For a reclusive vacation away from all the hustle and bustle of the tourist areas, a resort stay in this area would be ideal.
photo by Josh Hallett (CC BY 2.0) modified
8
Consider camping (Disney-style)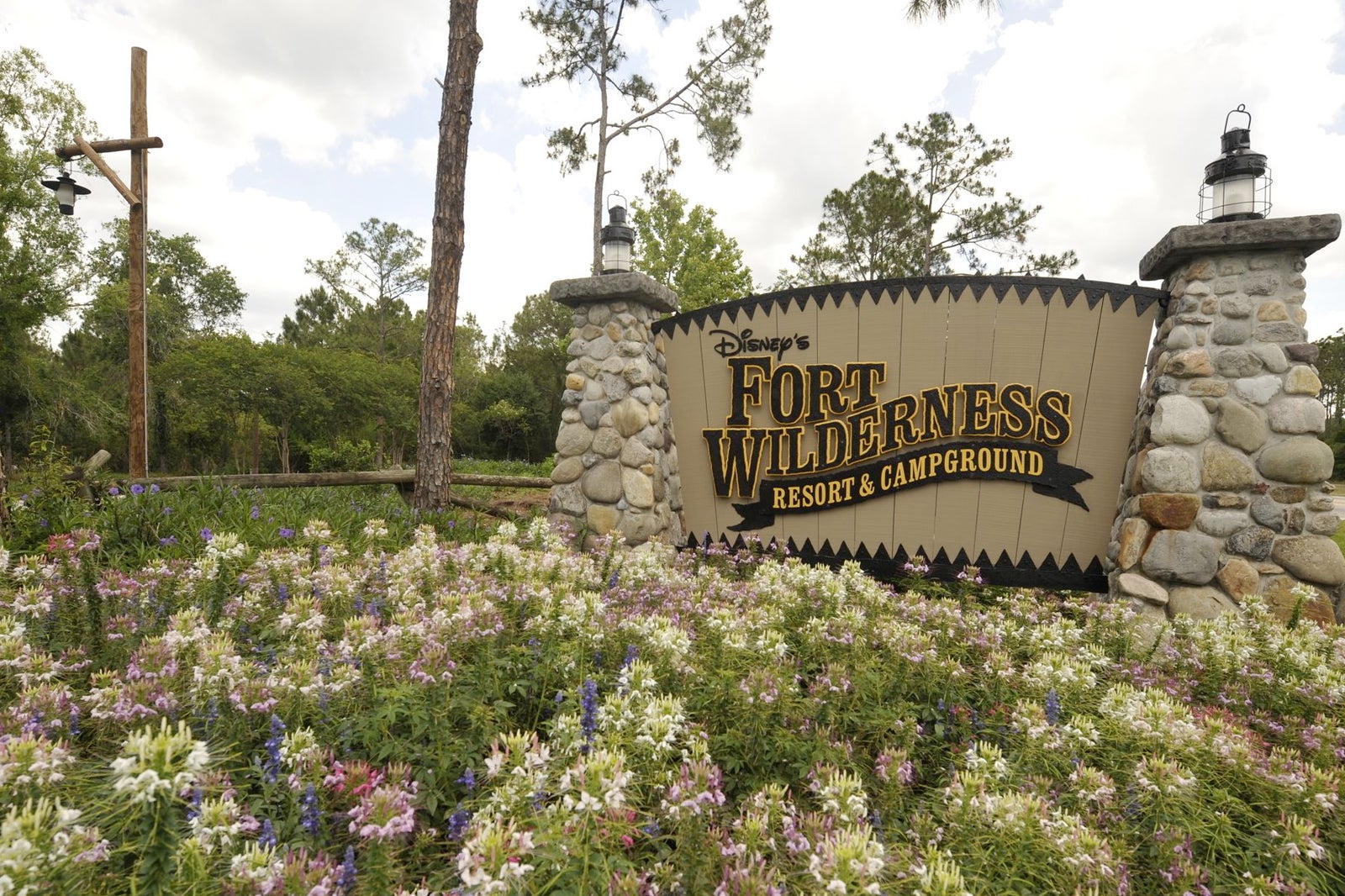 For an alternative vacation stay, Disney offers all-inclusive camping options from tent and RV set-ups to fully stocked cabins. Disney's Fort Wilderness also includes recreational activities, such as horseback riding and kayaking, and is near most theme parks in Orlando. Although it gets quite warm in Orlando during the summertime, Disney's cabins include air-conditioning and 2 resort-style pools. Booking for Fort Wilderness is available online and should be done a few weeks in advance.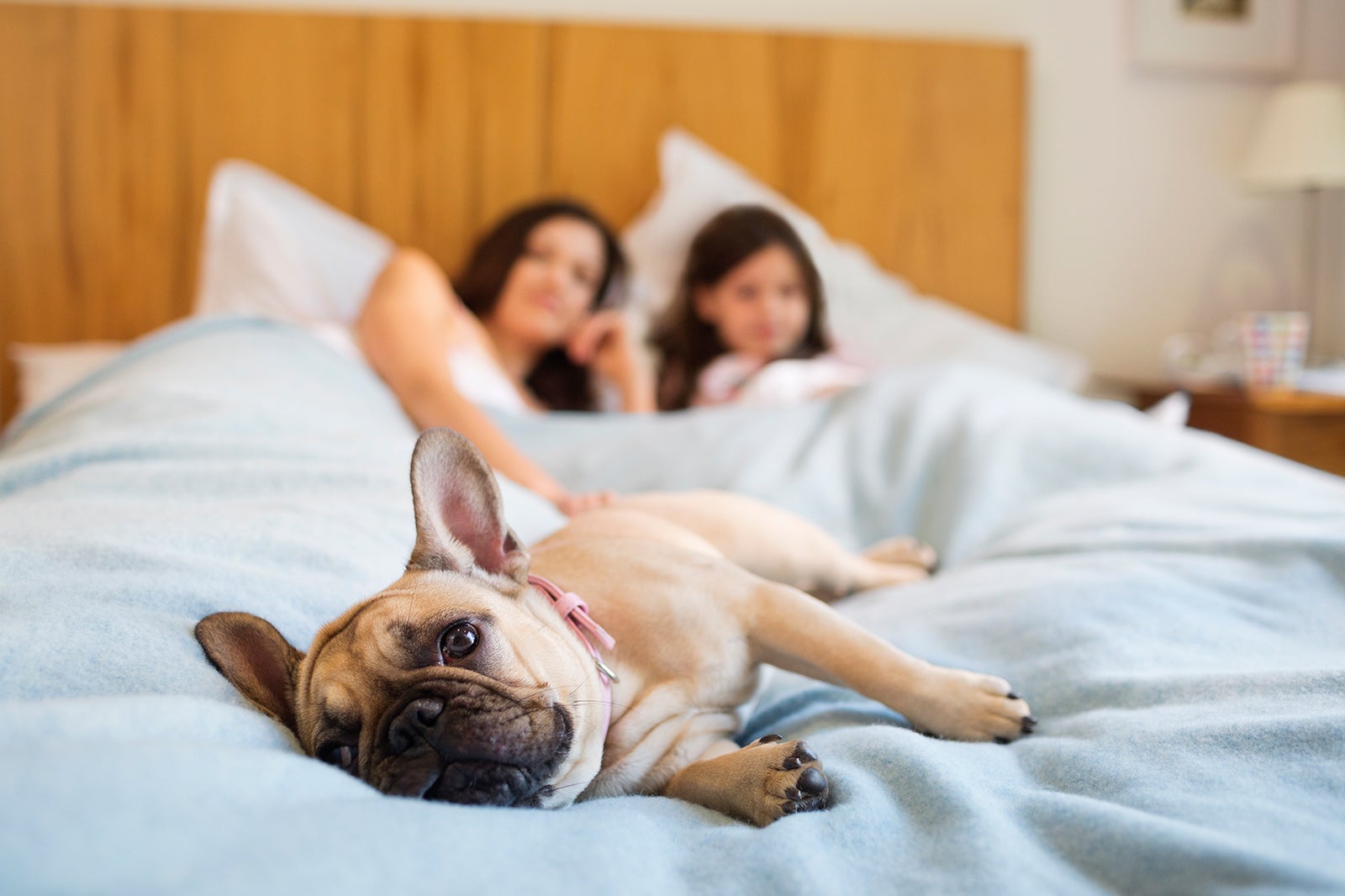 Travelling with your pet? Take this into careful consideration when choosing a resort in Orlando. The majority of Orlando resorts don't allow pets, but there are a few exceptions. Walt Disney World offers Best Friends Pet Care – a place where your 4-legged friends can stay when they're not under your watch. Fort Wilderness also allows pets, given that all rules are followed. Some Marriott resorts are pet-friendly, as well as various budget hotels such as La Quinta Inn.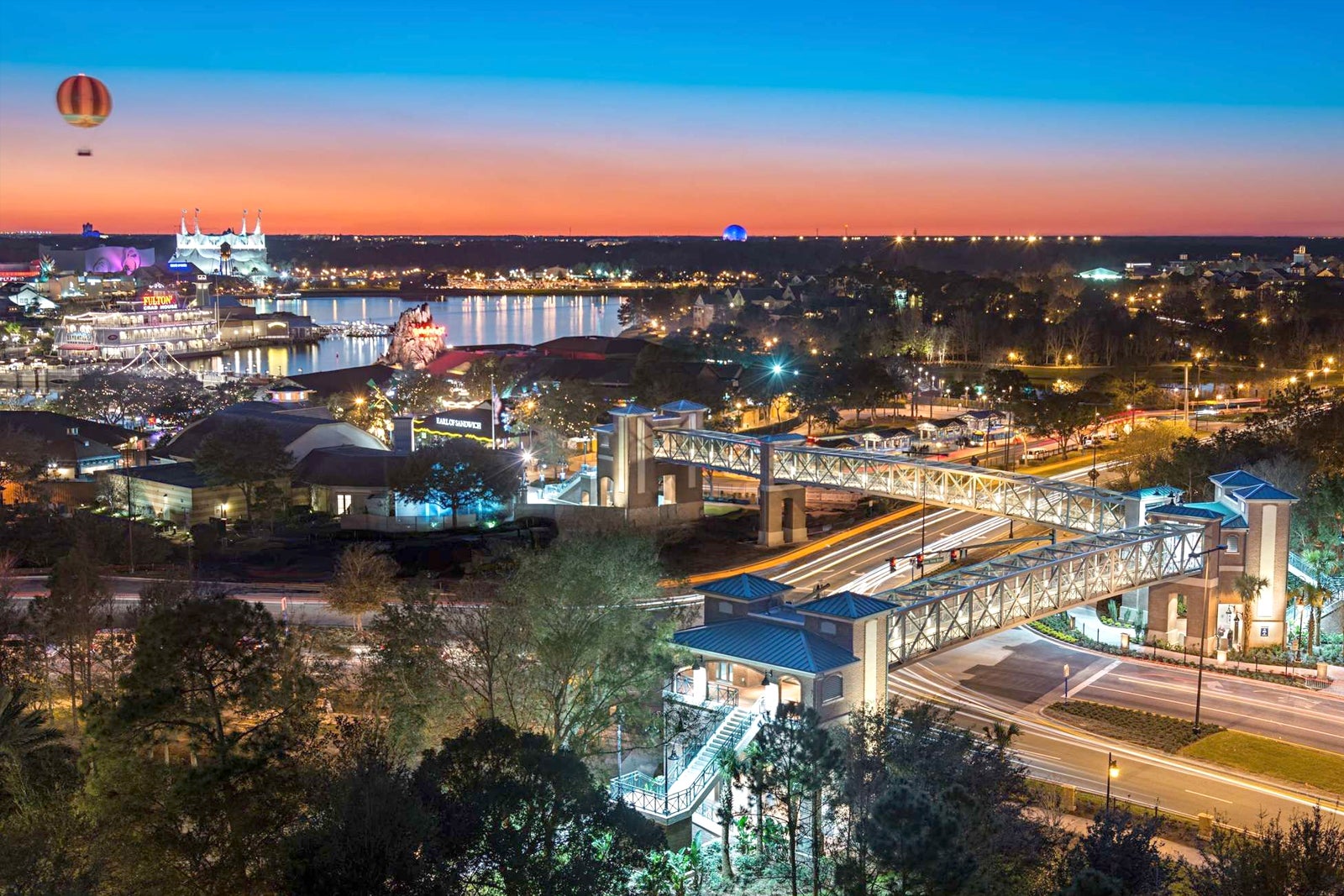 For an all-encompassing resort stay that's away from all the commotion but still near most attractions, it's ideal to stay near the Disney Springs area. Surrounding resorts include just about everything, from scenic backdrops to 5-star spas. They are located near enough to have a great view of Disney's iconic fireworks every night, but are considered off-site and priced accordingly. Most of these resorts offer complimentary shuttles to both Disney theme parks and Disney Springs. Read more...
Back to top