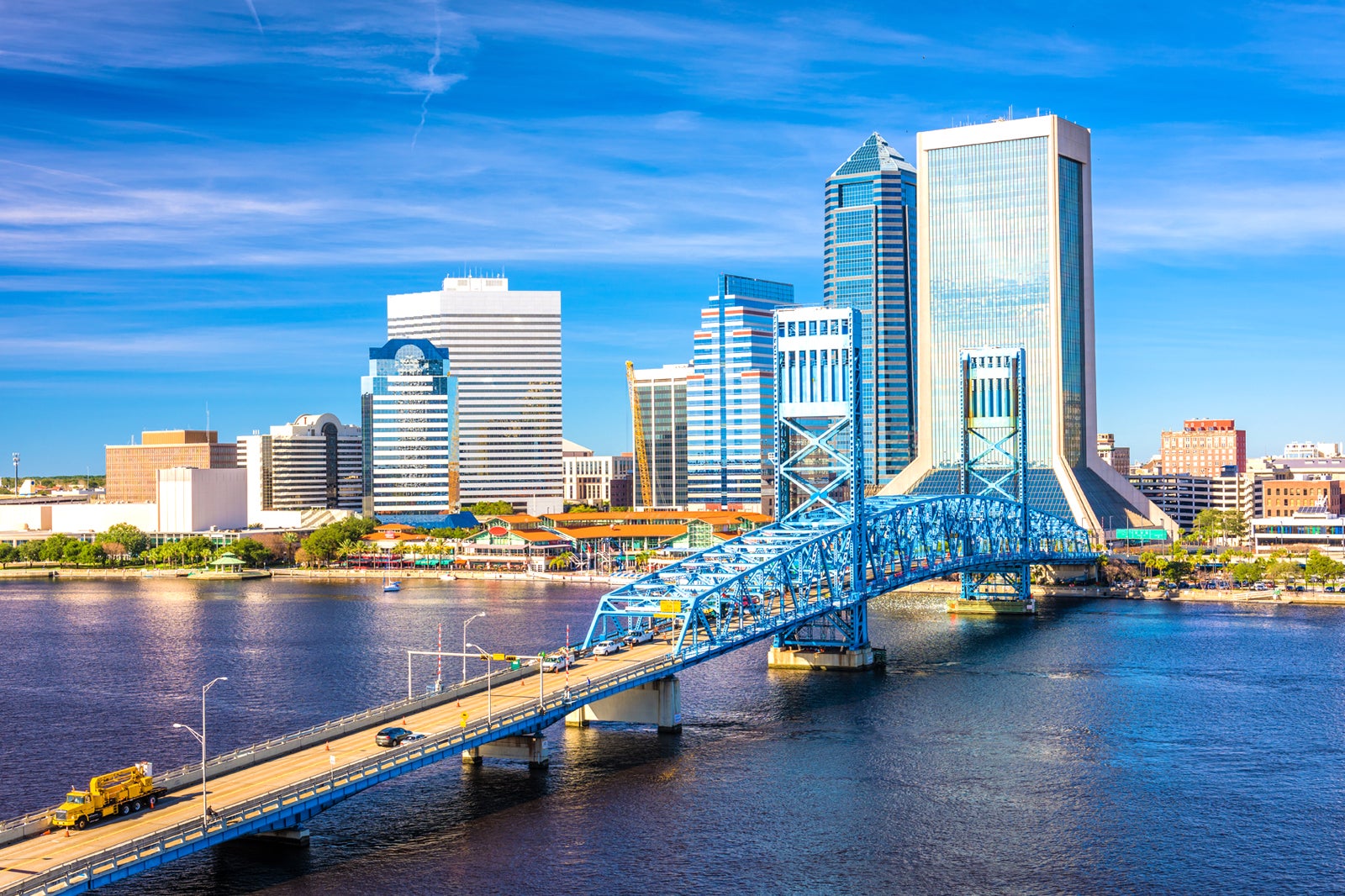 10 Best Things to Do in Jacksonville
What is Jacksonville Most Famous For?
Jacksonville offers an inviting mix of cultural and outdoor attractions to enjoy. Found on the banks of St. Johns River in northeastern Florida, Jacksonville – or "Jax", as locals fondly call it – has plenty to offer both for families wanting an activity-filled holiday and those in search of a peaceful escape.
Bask in the Florida sunshine on its 35 km of beaches, paddle the river by kayak, or bike and hike Jacksonville's extensive nature park trails. Discover the city's vibrant arts and history with a wander through its museums, colourful downtown streets, markets and historic districts. Find a few ideas of things to see and do in Jacksonville, below.
What are the best things to do in Jacksonville?
1
Cummer Museum of Art & Gardens
Find masterpieces and a genteel riverfront setting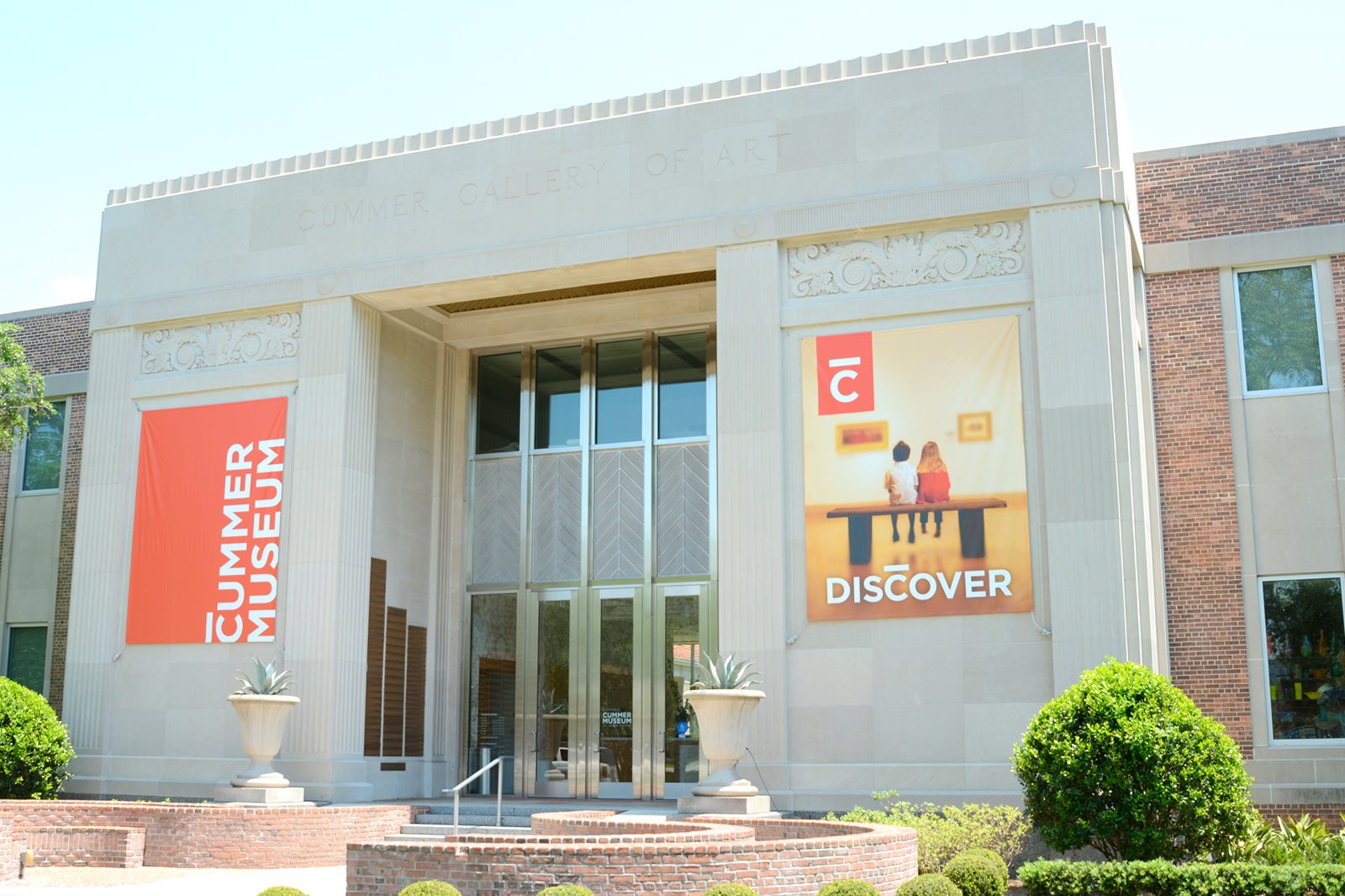 When visiting the Cummer Museum of Art & Gardens, allow some time for browsing its extensive collection of over 5,000 works of art. The museum's permanent exhibition features works dating back to 2,100 BC and includes paintings by famed American artists Thomas Moran and Norman Rockwell. Outside, you can enjoy a scenic stroll through its gorgeous riverside gardens, which feature mature oak trees, fountains, and reflecting pools.
Through the summer, the museum hosts Summer Friday events, with free entertainment and entry to the museum's permanent collection. It also offers free tours on the first Saturday of each month and every Tuesday evening.
Location: 829 Riverside Avenue, Jacksonville, Florida 32204, USA
Open: Tuesday and Friday from 11 am to 9 pm, Wednesday–Thursday and Saturday from 11 am to 4 pm, Sunday from midday to 4 pm
Phone: +1 904-356-6857
photo by bubba73 (CC BY-SA 3.0) modified
2
Little Talbot Island State Park
Nature haven for biking and hiking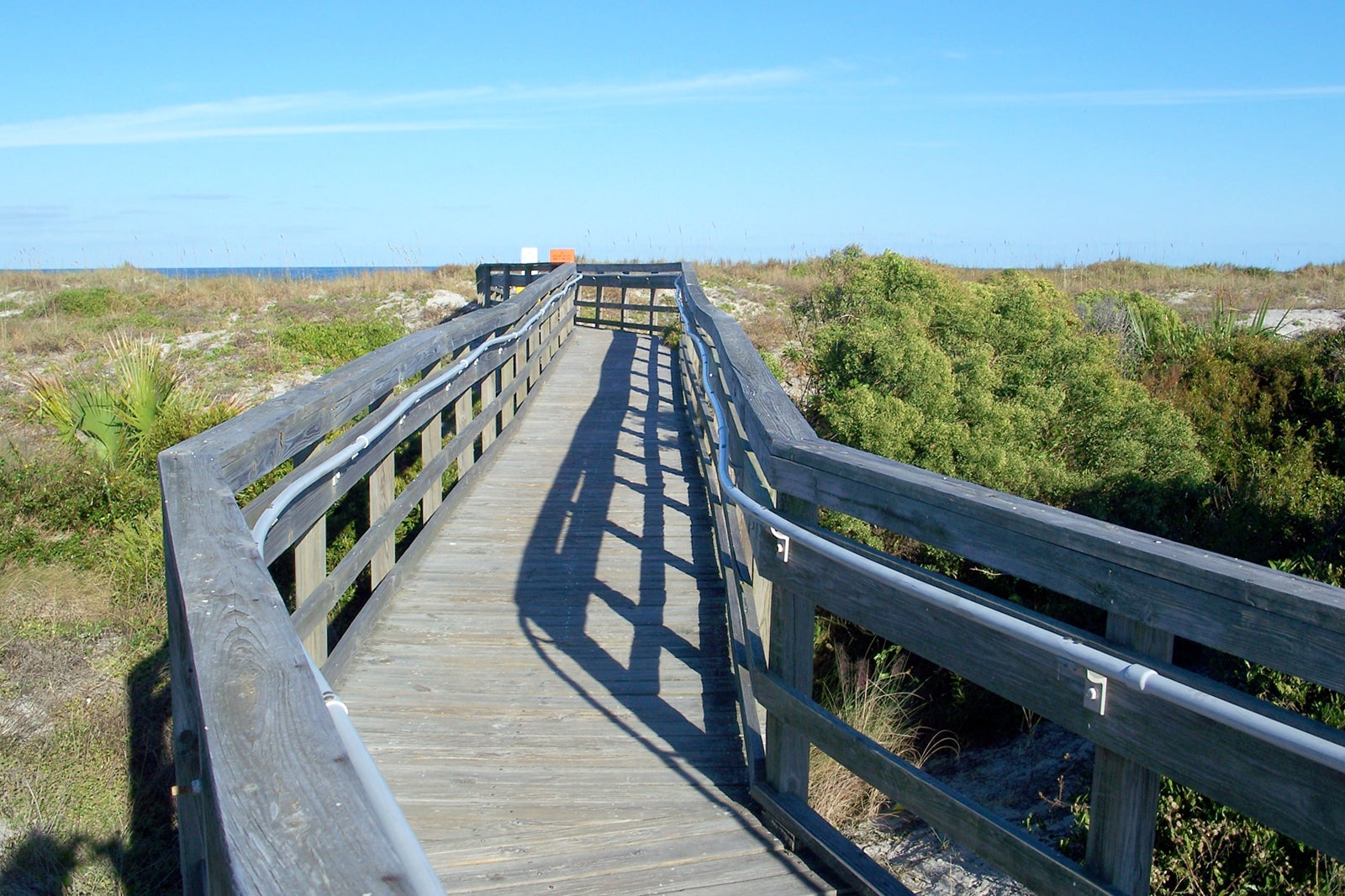 Little Talbot Island State Park is a pristine, uncrowded coastal park about 40 km northeast of downtown Jacksonville. The barrier island hosts a variety of wildlife and birds, along with some 8 km of shoreline to explore. Native species such as river otters and bobcats have been spotted in the park, as well as such birds as migrating red knots and great horned owls.
There's a small entry fee to the park and bicycles can be rented at the ranger station. Overnight camping is also available. You can ride through the park's trails or pedal in the sea breezes along the hard-packed sand of the beach.
Location: 12157 Heckscher Drive, Jacksonville, Florida 32226, USA
Open: Daily from 8 am until sundown
Phone: +1 904-251-2320
photo by Ebyabe (CC BY-SA 3.0) modified
3
Museum of Contemporary Art Jacksonville
The host of the popular Art Walk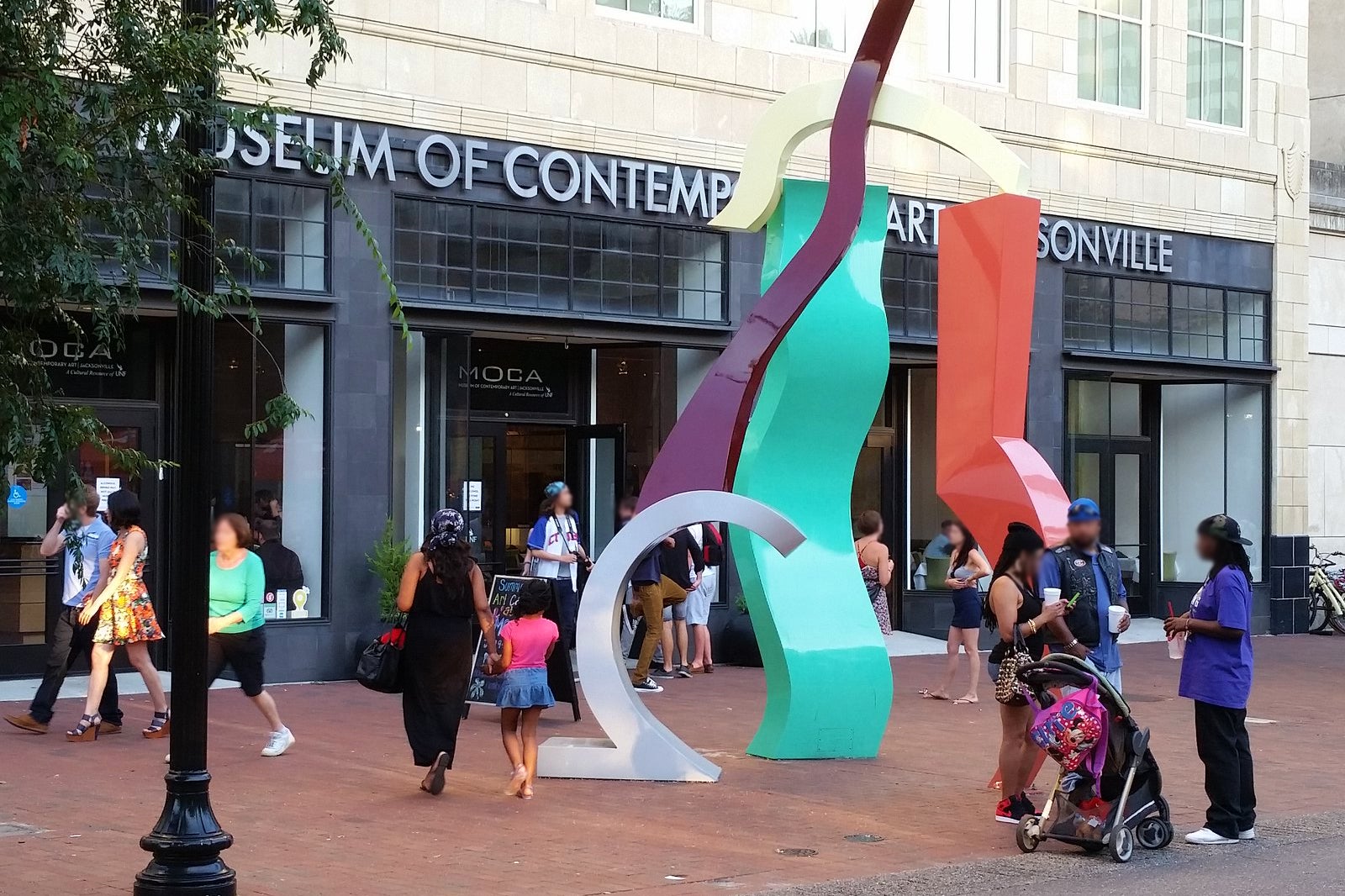 The Museum of Contemporary Art Jacksonville is a modern space developed from a historic building in downtown Jacksonville. It has 5 galleries, a theatre, and several learning centres. Better known as MOCA, the museum is home to a diverse range of contemporary sculptures, multimedia works, prints, photographs, and other works by artists like Joan Mitchell and Alexander Calder.
For a fun and in-depth look into the local arts scene, visit MOCA on the first Wednesday of the month from 5 pm to 9 pm to join its Art Walk. The guided art walk that makes more than 50 stops around downtown is free, as is entry to the museum during those hours.
Location: 333 N Laura St, Jacksonville, Florida 32202, USA
Open: Tuesday–Wednesday and Friday–Saturday from 11 am to 5 pm, Thursday from 11 am to 9 pm, Sunday from midday to 5 pm
Phone: +1 904-366-6911
photo by Michel Curi (CC BY 2.0) modified
4
Kayaking on St. Johns River
Paddle through the heart of the city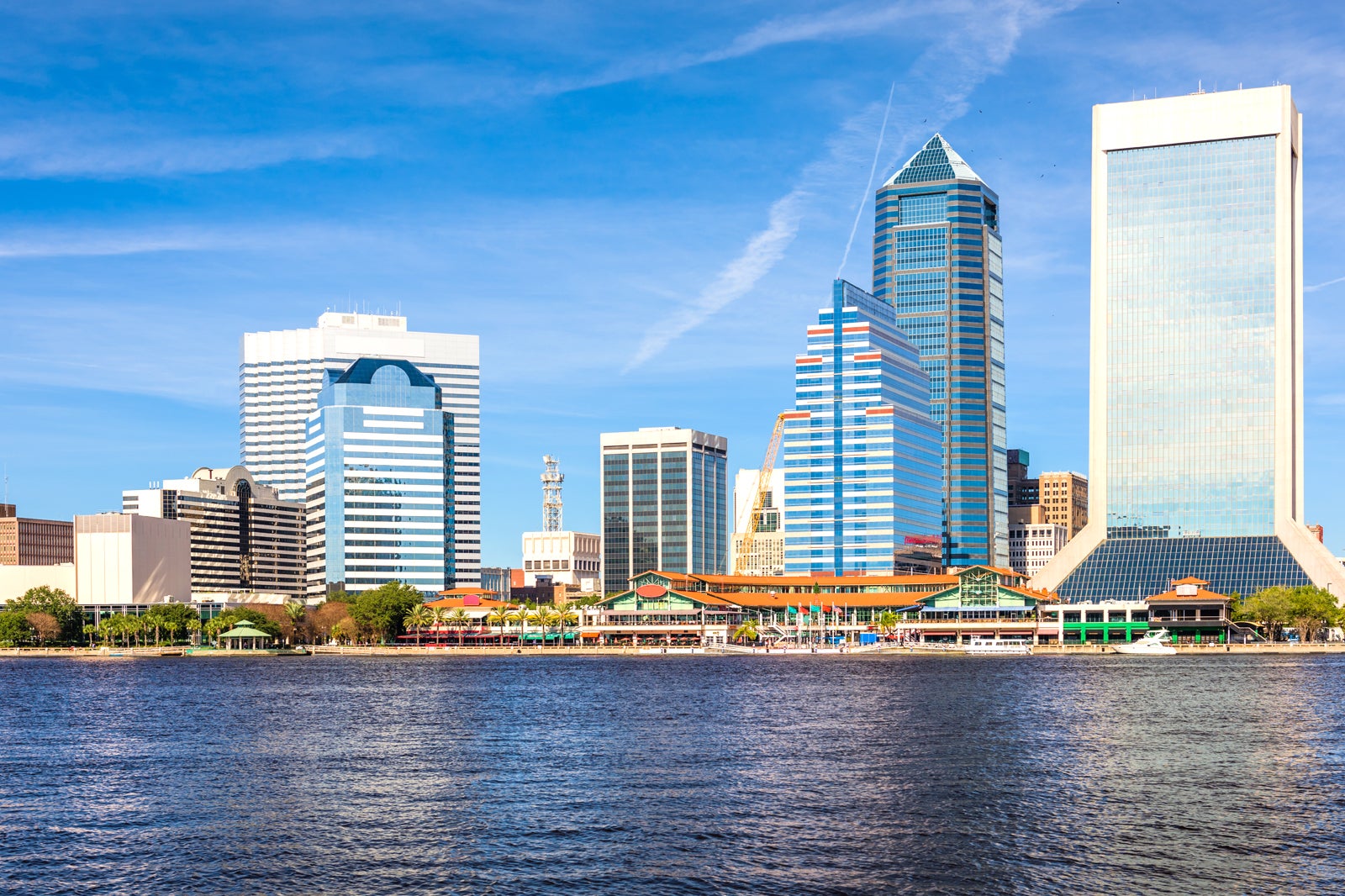 Kayaking along St. Johns River, which passes through the urban landscape of Jacksonville, is a unique way to explore the city. There are several routes and launch points to choose from, with guides published by local avid kayakers you could use to plan your trip. Guided kayaking tours are also available.
Go for a paddle through downtown Jacksonville to enjoy views of the city skyline, or find a quieter route along sections of the river winding through parks or salt marshes. Some routes also lead to historic sights set along the riverside, such as Kingsley Plantation and Ribault Club.
5
Ritz Theatre and Museum
Jazz jams and African-American heritage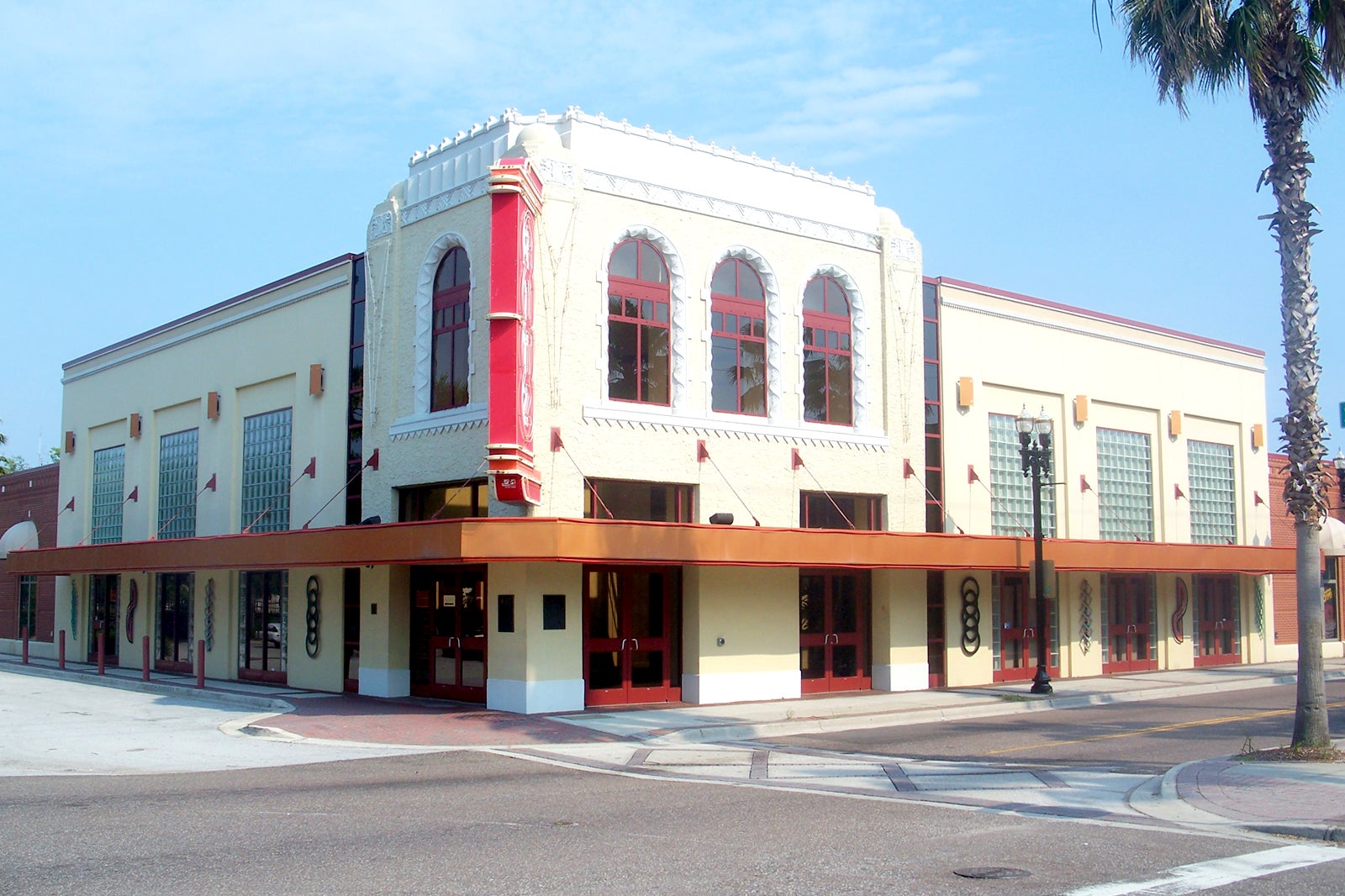 The Ritz Theatre and Museum in downtown Jacksonville is a vibrant cultural landmark, showcasing the talents and history of the city's African-American community. Built in 1929, the theatre was home to a lively entertainment scene until the 1960s. Ray Charles was among those who performed here, at what was then called the "Harlem of the South".
After some decades of neglect, the art deco theatre was renovated and revived. Today, it buzzes with a variety of concerts, plays and comedy nights. Try to visit on the 2nd Friday of the month to enjoy the theatre's regular jazz jamming sessions.
Location: 829 North Davis Street, Jacksonville, Florida 32202, USA
Open: Tuesday–Friday from 10 am to 5 pm (open by appointment on Saturdays and Sundays)
Phone: +1 904-630-3900
photo by Ebyabe (CC BY-SA 3.0) modified
6
Shopping and art walks in downtown
Plenty of riverside delights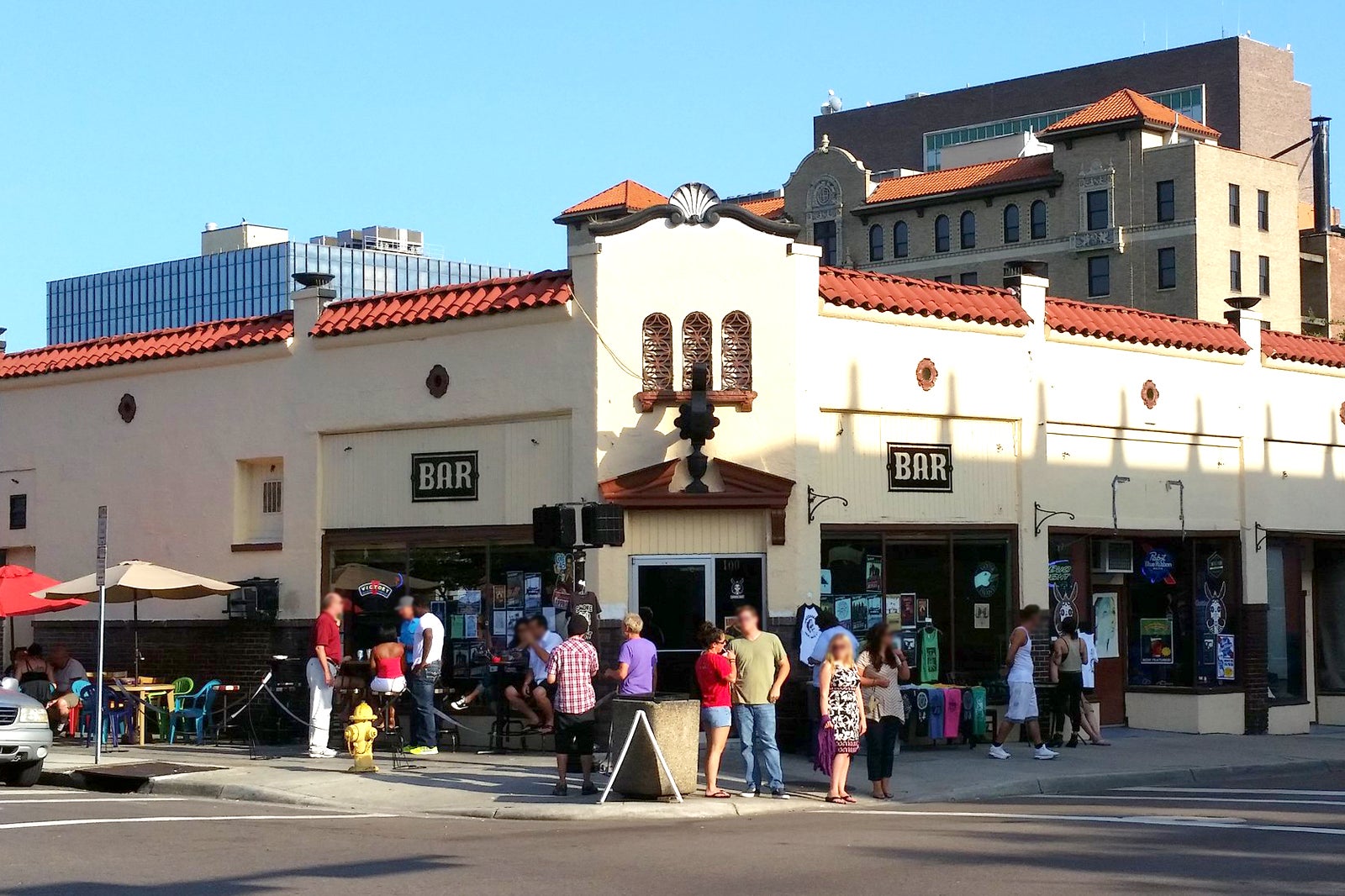 With St. Johns River meandering through its core, Jacksonville's downtown offers some picturesque sights in addition to its nightlife, dining and cultural attractions. After visiting the Museum of Science and History or shopping at Jacksonville Landing, you could unwind with a stroll along the 5-km-long riverwalk or catch a water taxi to look for dolphins.
Among the dozens of downtown restaurants and food trucks to try is Sweet Pete's and its famous sea salt caramels. Jacksonville's downtown streets are especially lively during the monthly Art Walks – the city's musicians come out to perform and artists display their works in Hemming Plaza.
photo by Michel Curi (CC BY 2.0) modified
7
Jacksonville-Baldwin Rail Trail
Part of the national "rails to trails" initiative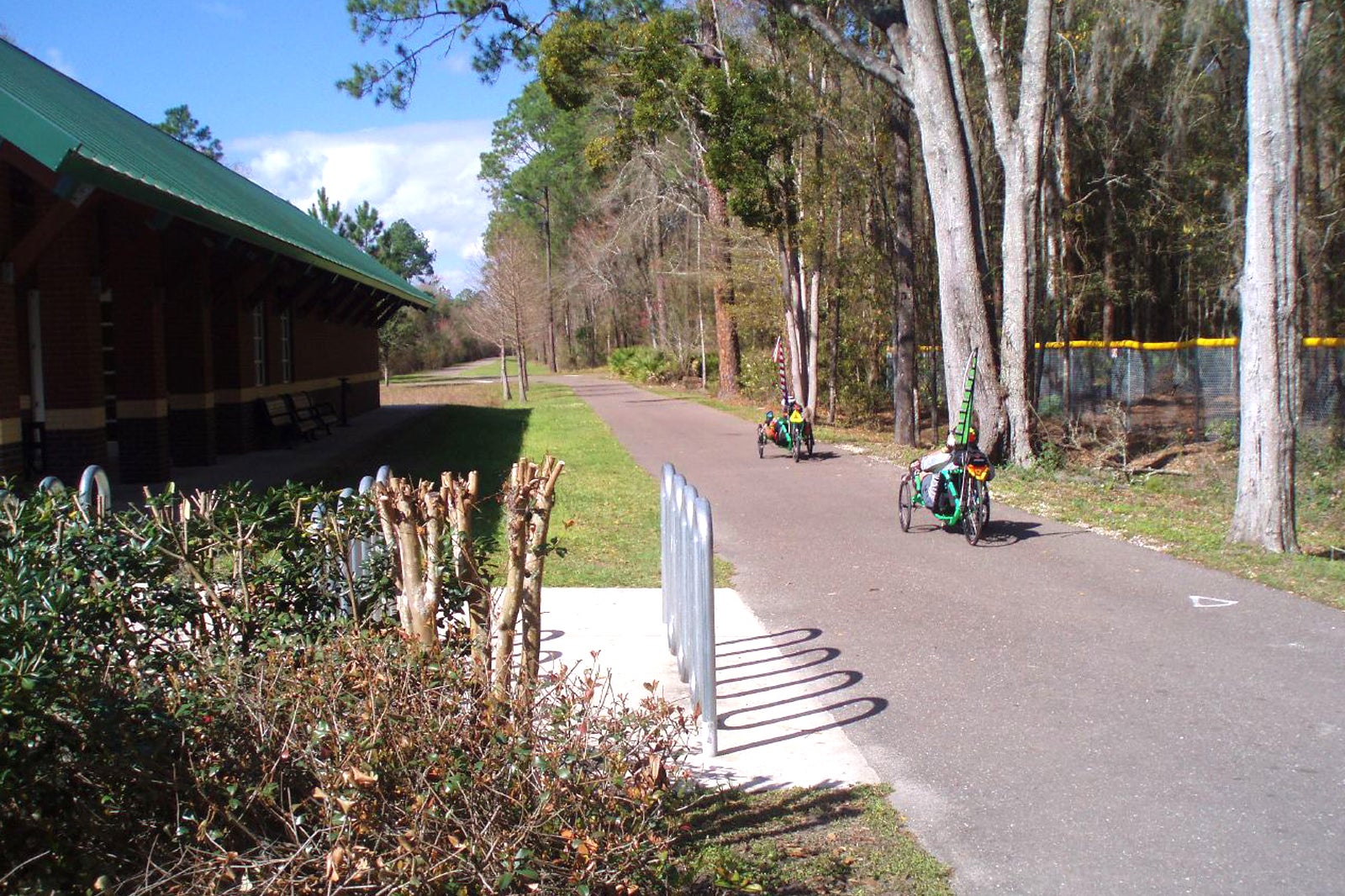 The Jacksonville-Baldwin Rail Trail is a place that will interest both cycling enthusiasts and history buffs, having been created along an old railroad route that played a role in the 1864 Battle of Olustee during the Civil War.
The trail runs for about 23 km from Imeson Road in Jacksonville to an old rail station in the town of Baldwin. There's also an adjacent horseback riding trail. It leads through residential areas, flatwoods and wetlands, with the chance to spot various birds and wildlife like wild turkeys and raccoons along the way. The trail is open year-round from sunrise to sunset.
Location: 1380 Otis Rd, Jacksonville, FL 32220, USA
photo by jalexartis Photography (CC BY 2.0) modified
8
Jacksonville Beach
Uncrowded seaside escape
Jacksonville Beach is found within a 25-minute drive east of downtown Jacksonville, making it easy to flee city life and enjoy the sand, sea and sun that Florida is famous for. Wide stretches of sandy beach offer glorious spots to relax, but there's also beach volleyball or surfing if you want a more active day. It's a family-friendly beach with an oceanfront playground and picnic shelters.
Jacksonville Pier is the most distinctive landmark on Jacksonville Beach. It's especially photogenic at dawn when the sun rises over the ocean. The pier has long been a popular spot for fishing.
Location: Jacksonville Beach, FL 32250, USA
9
Historic Riverside and Avondale districts
An arts market and boutique shopping and dining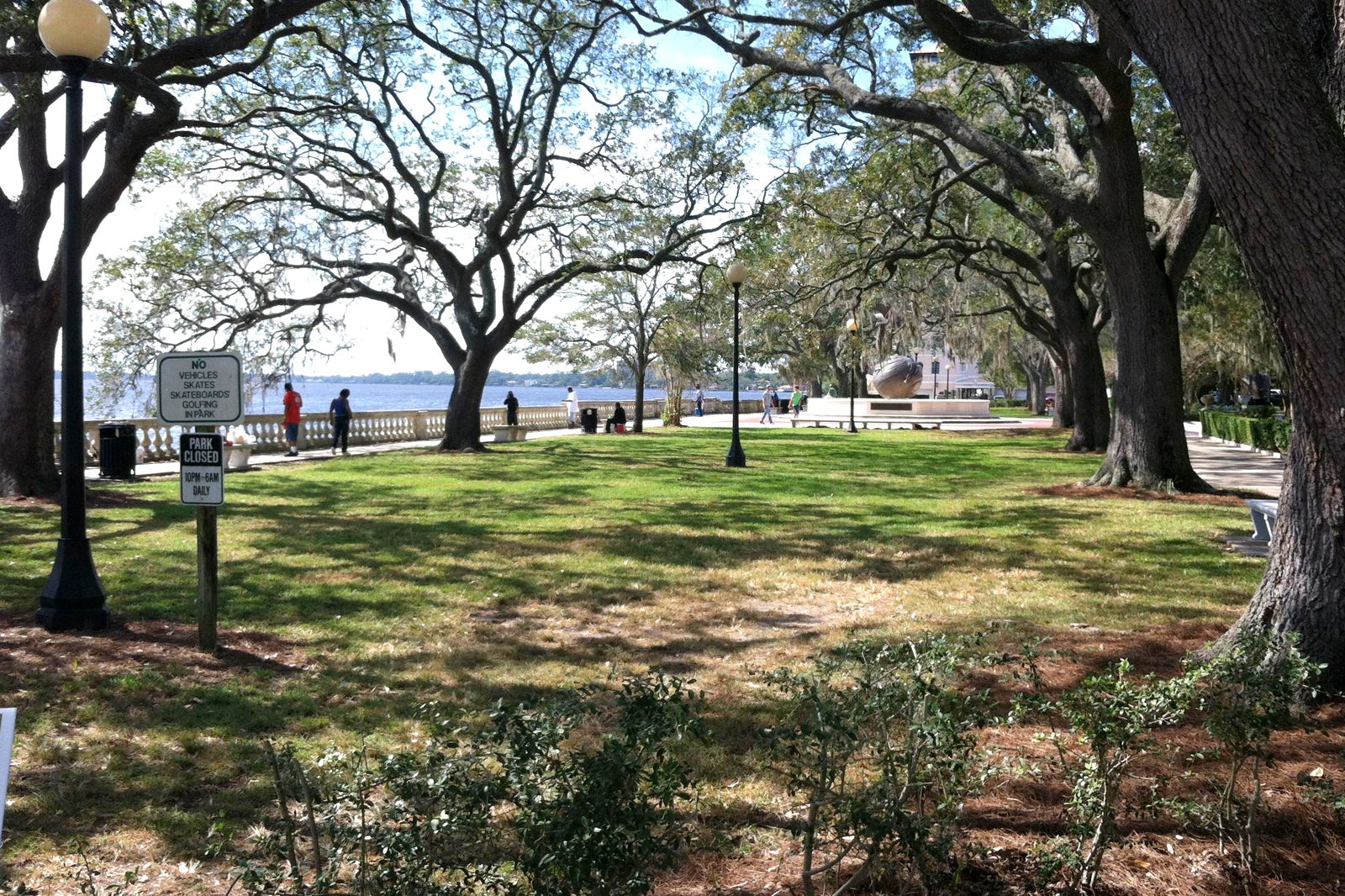 Shoppers
History
Photo
Budget
Riverside and Avondale are neighbouring districts west of downtown, each of which has a rich art and cultural scene to discover. In Riverside, you can spend hours exploring its heritage buildings, Cummer Museum and the shops and galleries of the bohemian Five Points area.
Be sure to time your visit to check out the long-running Riverside Arts Market, held on Saturdays from 10 am to 3 pm. Browse the eclectic works of local artists, pick up some fresh fruit from the farmers' stands and indulge in some freshly-baked gourmet treats. Avondale is mainly a residential area, but it's also a hot spot for dining and boutique shopping.
Location: Jacksonville, FL 32204, USA
photo by Mgreason (CC BY-SA 3.0) modified
10
Huguenot Memorial Park
Part of the Great Florida Birding Trail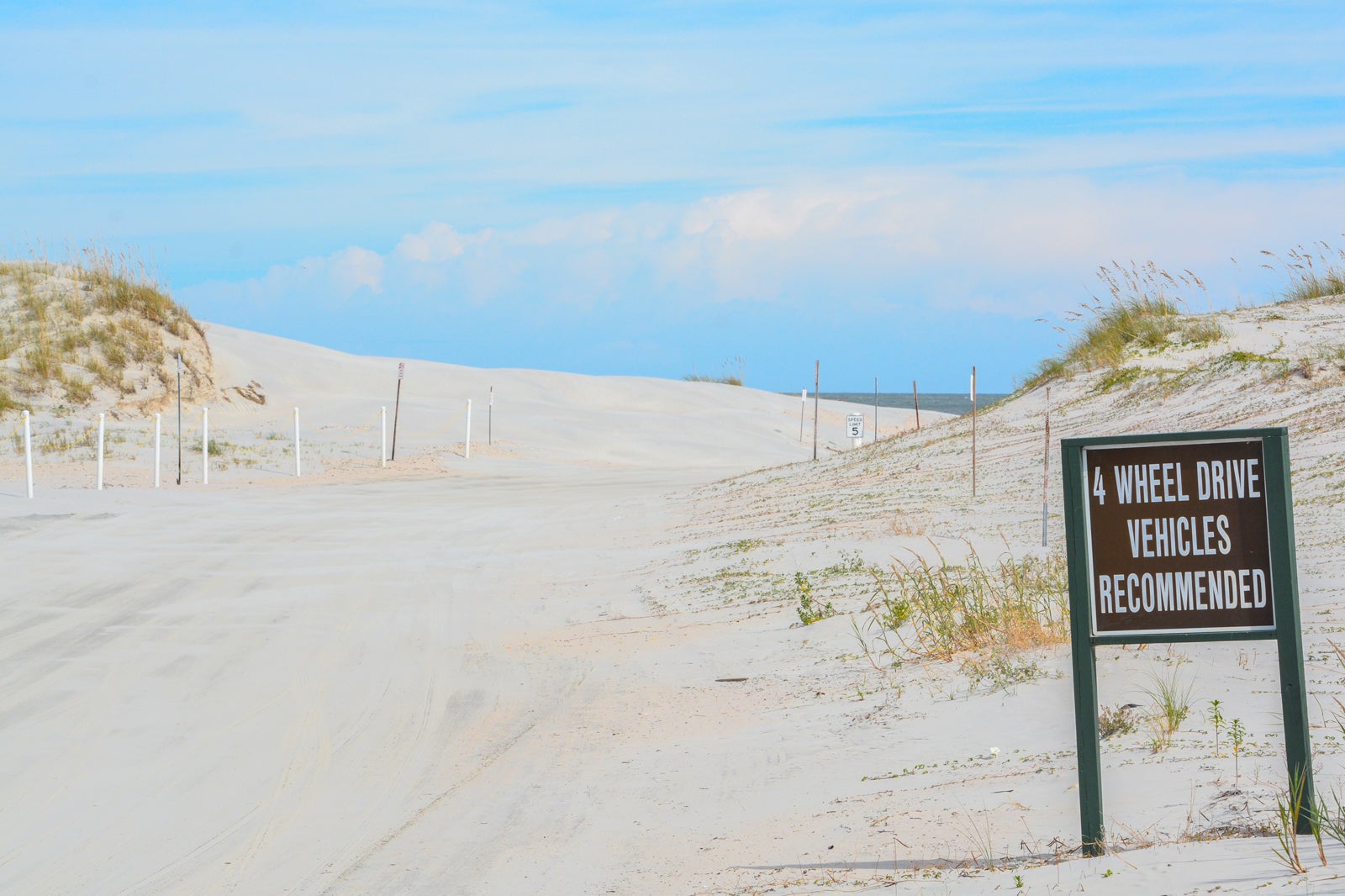 Families
History
Photo
Budget
Don't forget to bring your binoculars if heading out to Huguenot Memorial Park, which is a heavenly spot for birdwatchers. Accessible within a 30-minute drive northeast of downtown Jacksonville, the park sits on a 295-acre peninsula bordered by the St. Johns River, Fort George Inlet and the Atlantic Ocean. There's a chance to spot gannets, loons, sea ducks, terns and even some rarely-seen species like bar-tailed godwits.
Find information on the park's flora and fauna at the Nature Center, where there's also a playground for the kids. Aside from the birding, Huguenot is also famous for its wide, sandy beach, which vehicles are allowed to drive on.
Location: 10980 Heckscher Dr, Jacksonville, FL 32226, USA
Open: Daily 6 am to 6 pm
Back to top