10 Great Things to Buy at Istanbul's Grand Bazaar
Istanbul Souvenir Shopping Ideas
Here are some great things to buy at Istanbul's Grand Bazaar, which is one of the city's main attractions. You can easily spend a day exploring the Bazaar's multitude of covered streets, which house over several thousand different kiosks. It offers a visually pleasing and aromatically charged walking experience, with vivid colours and herbal scents.
The Grand Bazaar's numerous kiosks sell everything from kilim rugs, Turkish teas, Turkish delights and spices, to colourful crafts in all shapes and sizes. Let this list of Istanbul souvenir shopping ideas help you on your bargain hunting adventures at one of the world's largest and oldest covered markets.
1
Ceramics
Beautiful ceramic tiles with decoration inspired by Instanbul's masterpieces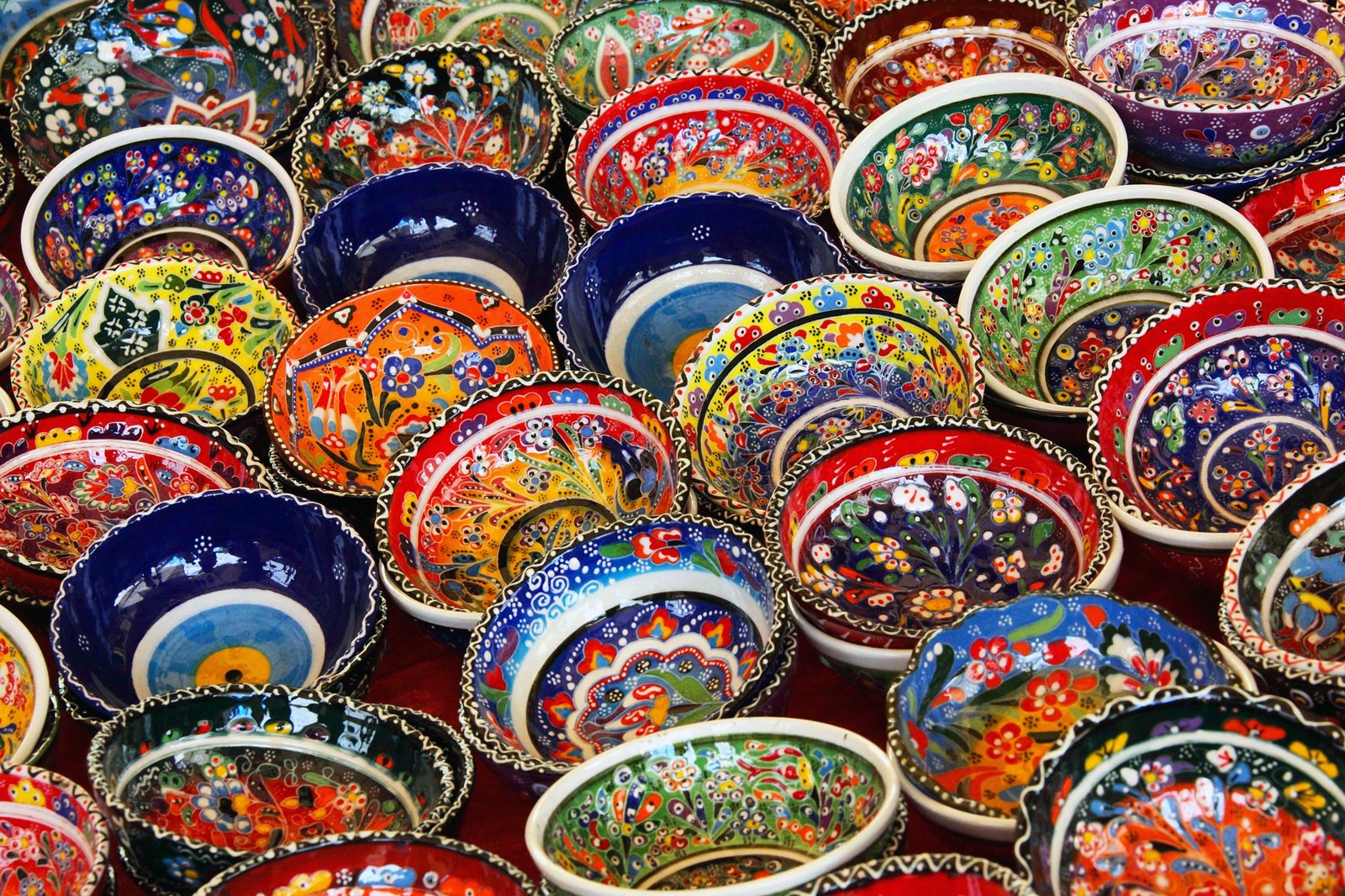 After visiting the Hagia Sophia or Blue Mosque and admiring its dazzling ceramic tiles, you might like to take some of that 8th- and 9th-century style home with you. Iznik bowls and other Turkish ceramics are hot items that you can pick up at the Grand Bazaar. There are plenty of kiosks that sell colourful modern and traditional ceramics. There are hanging ornaments, ornate plates, mugs, ashtrays, vases, and even cute animal figurines.
If you haven't yet seen the mosaics, choose a hotel located in the Sultanahmet area.
2
Turkish lamps
They're pleasingly colourful and ornamental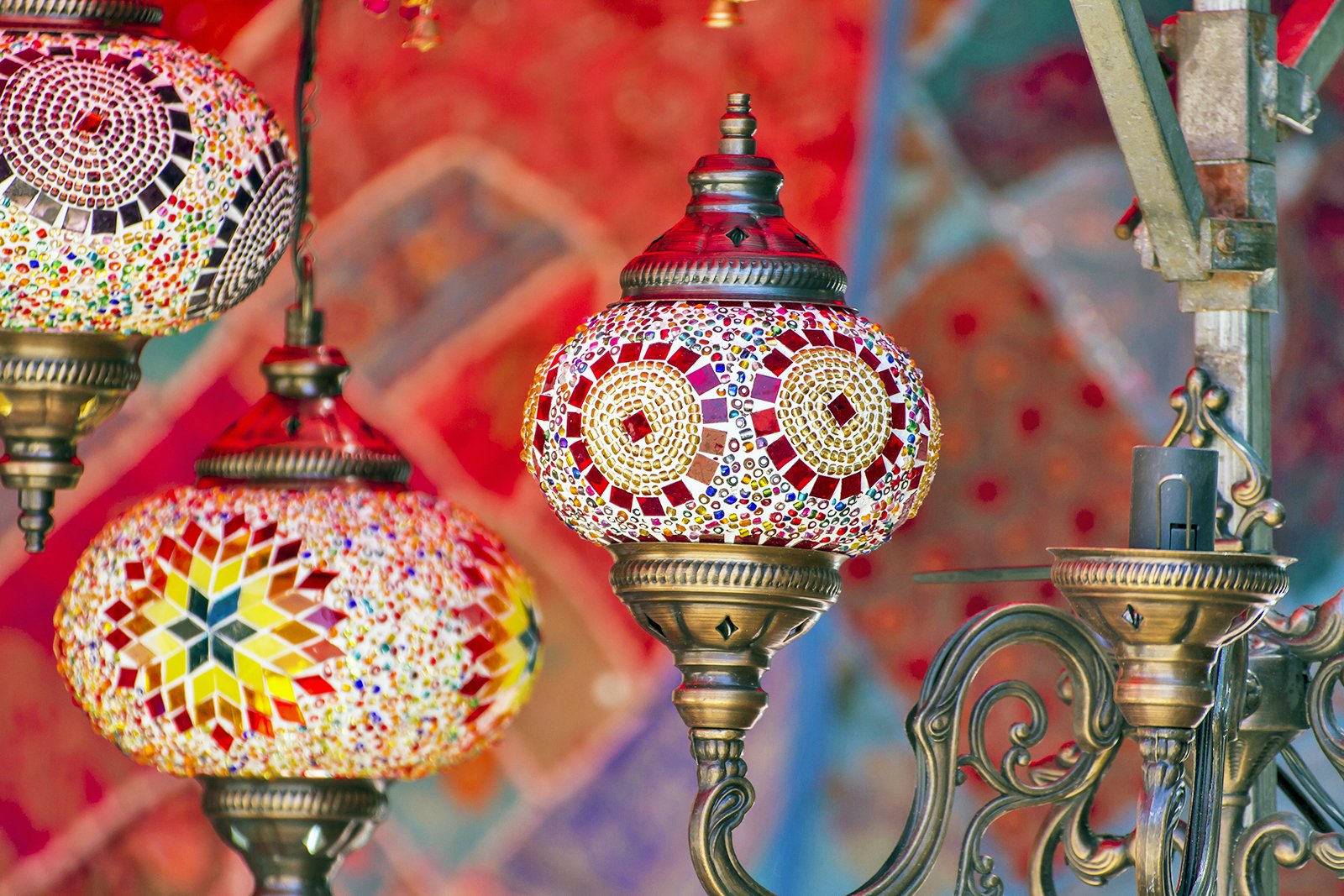 These are perhaps the most prevalent ornament you'll come across in Istanbul, especially throughout the Grand Bazaar. Glass items come in a huge variety, ranging from small hanging lamps to chandeliers and vase-like desk lamps in different colours, motifs, and styles. The Turkish lamps light up the otherwise dimly-lit parts of the covered bazaar, creating a memorable sight. You can easily hand-carry most of the smaller items – putting them in checked might be too risky, even with bubble wrapping.
Nazar Boncugu, otherwise known as "evil eye" ornaments, are among the most recognisable Turkish icons that you can pick up at Istanbul's Grand Bazaar. It's Turkey's own version of the lucky rabbit's foot. You can see these blue discs with dots forming an eye motif at their centre hung on doors or at storefronts, warding off evil. This very popular souvenir comes in various forms, from keyrings to glass or ceramic ornaments. Prices range from 3 to over 100 lira.
Read more
4
Turkish tea
Bring home a bit of fragrant Turkish tradition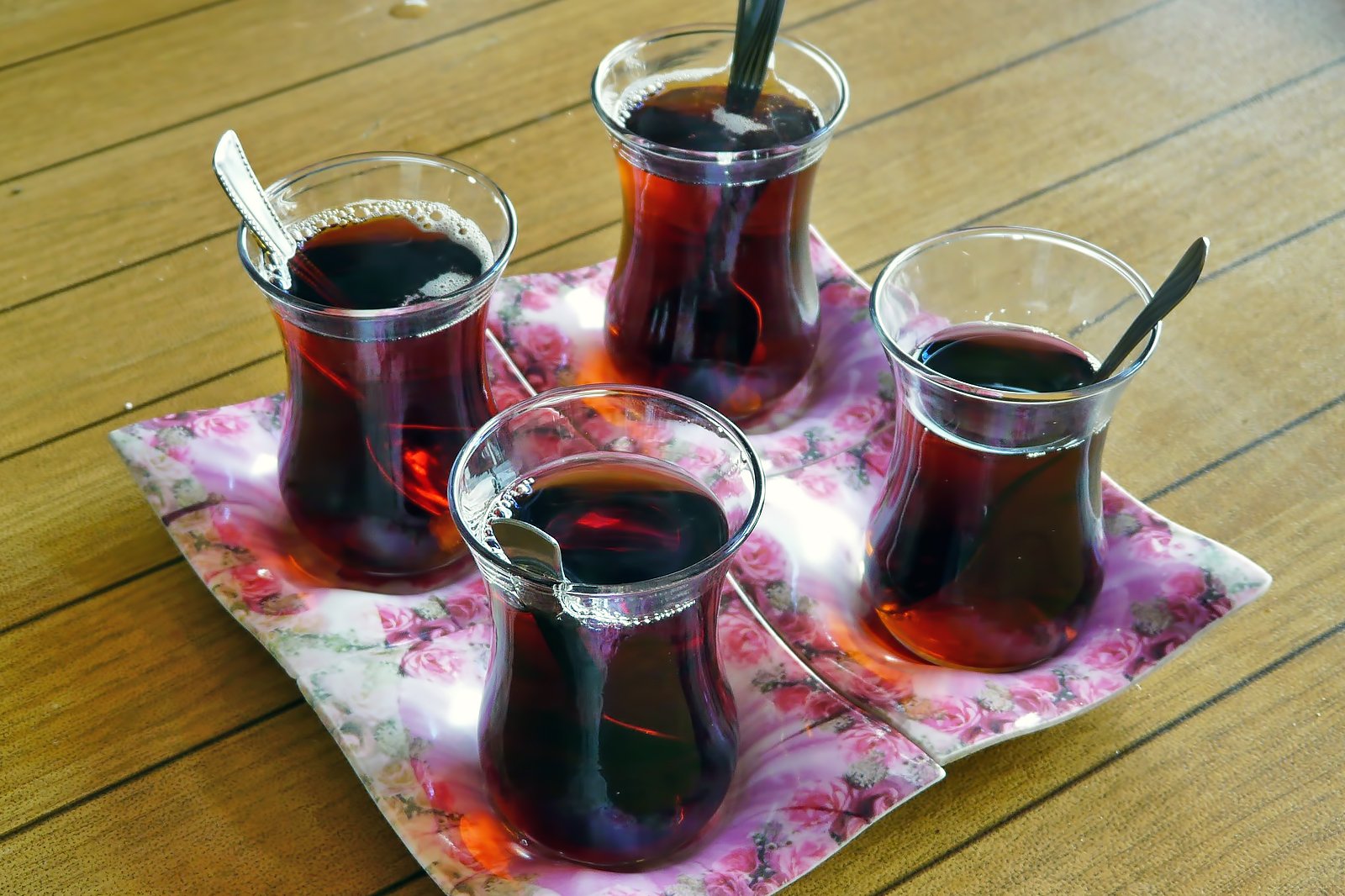 Many countries around the world have their own sort of tea tradition. The Turks' own black tea tradition is a must-try in Istanbul, and you can also bring a bit of the fragrant memories home with you from the Grand Bazaar or the Spice Bazaar. Loose leaf teas come in many different mixes, such as "love tea", "winter tea", "orange tea", and even "erotic tea". Be sure to open packaged ones to ensure freshness. You can also shop for traditional tea sets and coffee pots for your kitchen back home.
5
Kilim rugs
Beautiful Turkish art in a piece of tapestry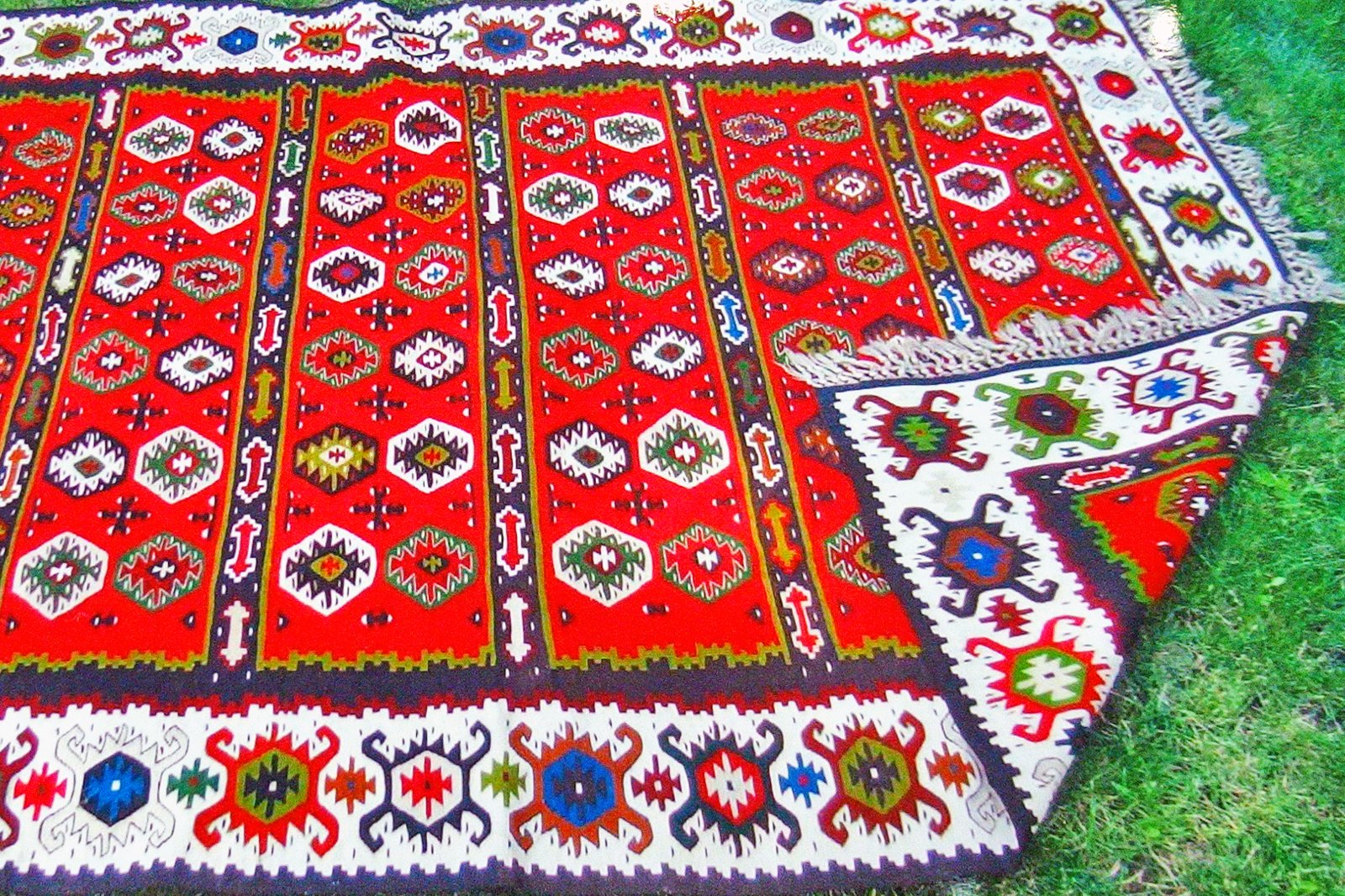 Consider beautifying your home with a piece of artistic Turkish tapestry. The country's ancient carpet-weaving craft has been well-preserved through generations, and you can pick up a fine example of it at the many souks like Istanbul's Grand Bazaar. Different regions across the country each produce their own distinct styles, and the Bazaar seems to house all of them. Kilims, which are produced through traditional flat weaving techniques, come in varying sizes, but the 1x2-metre ones are usually easy to roll and pack, and average around 600 lira apiece.
photo by Orjen (CC BY-SA 3.0) modified
6
Turkish spices and scents
Take some aromatic joys of Istanbul with you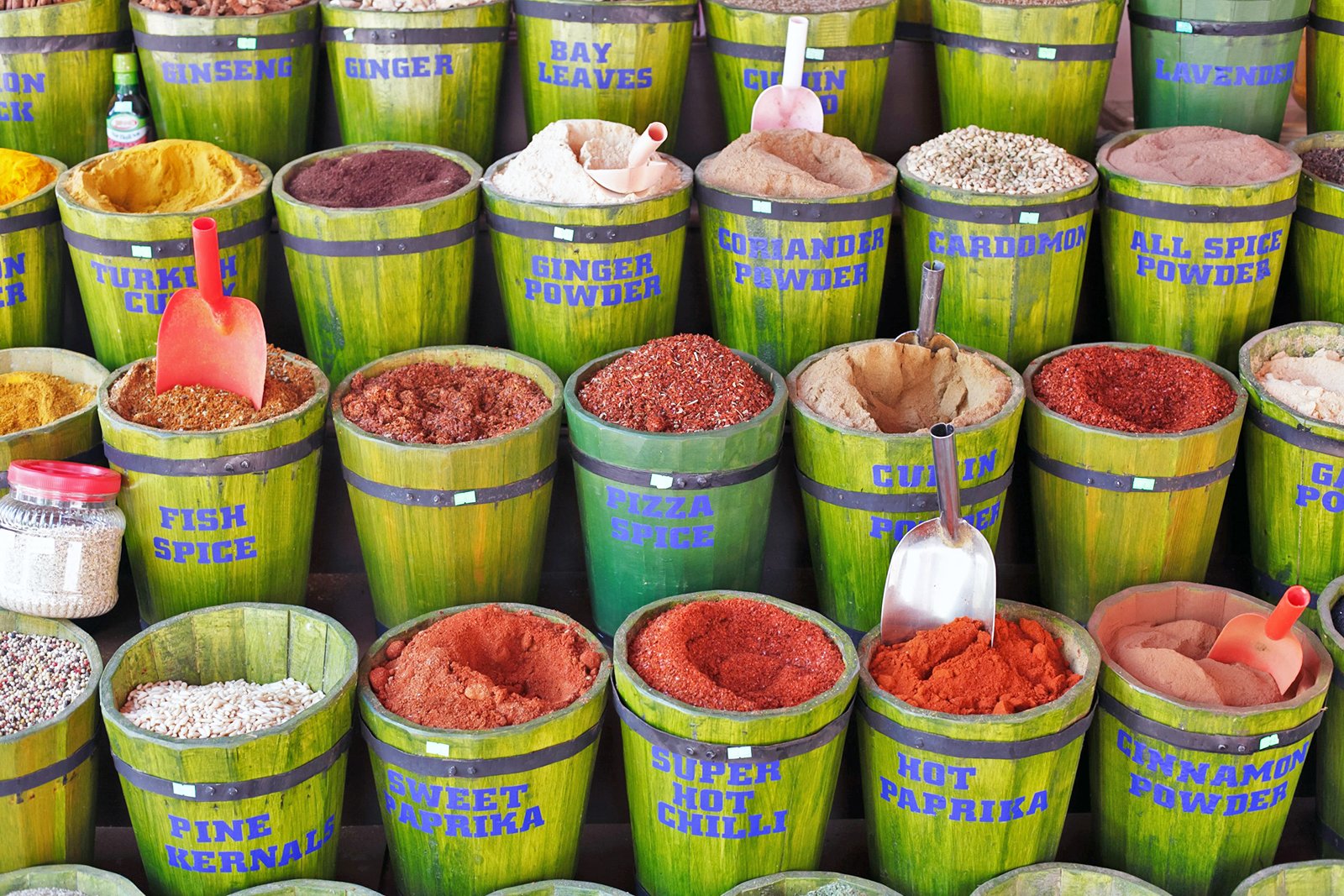 You can find spices, herbs, perfumes, and other traditional aromatic products sold at the Grand Bazaar, as well as the Spice Bazaar. Quality Middle Eastern saffron, meatball spices, fermented flour, and curry powders are sold in neat packets, ready for you take home with you from around 20 lira a packet. For a one-off keepsake, some friendly kiosk owners here who specialise in scents can even have a custom-mixed perfume made for you while you sit down and sip some Turkish tea.
7
Turkish silver and gold jewellery
Something precious from Istanbul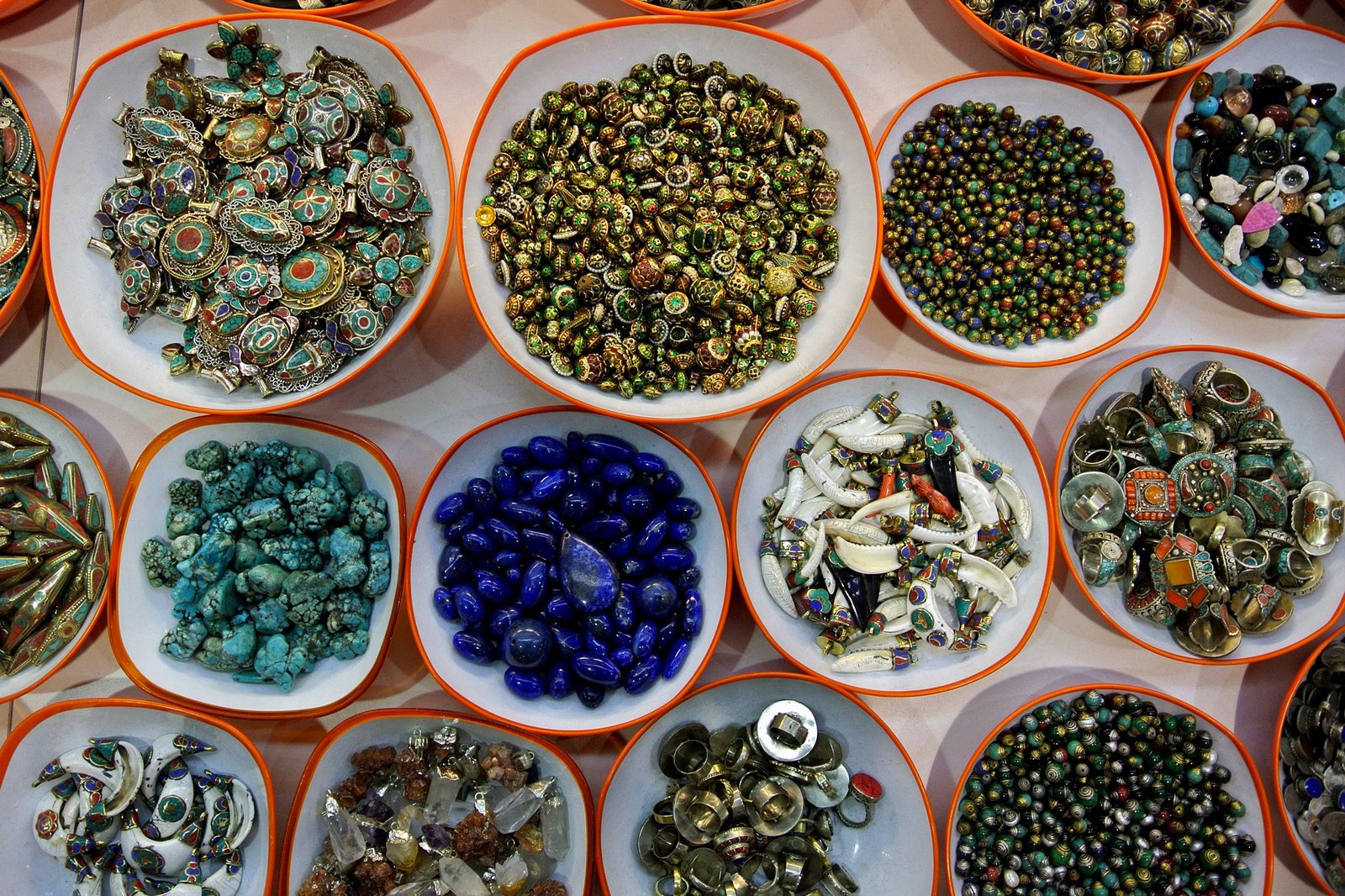 Another sparkling sight within the Grand Bazaar is the kiosks of jewellers. Just walking into the souks with displays of glittering gems and gold and silver curios is like entering Aladdin's cave. Take your time going through the displays and admiring the great craftsmanship. Prices are competitive but keep bargaining hard. For your peace of mind when buying gold, remember to ask for a receipt bearing the gold's karat, as well as the seller or shop's complete name and contact details.
8
Turkish delight
The sweet treat of Istanbul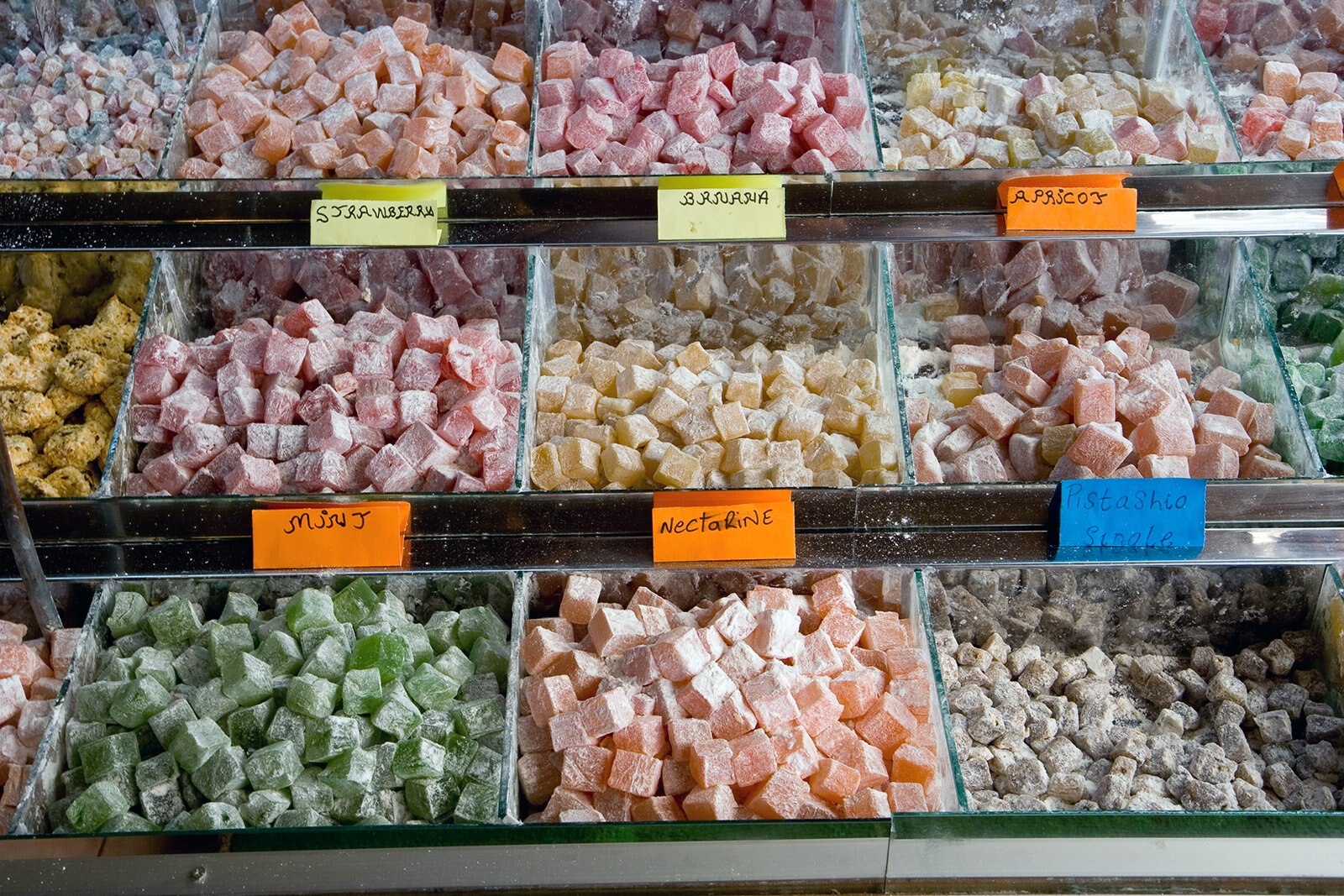 You can share the sweet flavours of Turkey with those back home through famous, traditional Turkish Delights. There are a few great confectionary kiosks inside the Grand Bazaar, where you can select from a good variety. These include Turkish Delights & Spices & Teas and Kadirbaba Turkish Delight. Stacks of sweets in different displays are neatly arranged, and you can often ask to taste a sample before purchasing. You're free to haggle over everything in the bazaar, including food items.
9
Hammam soap
Take a Turkish bath home with you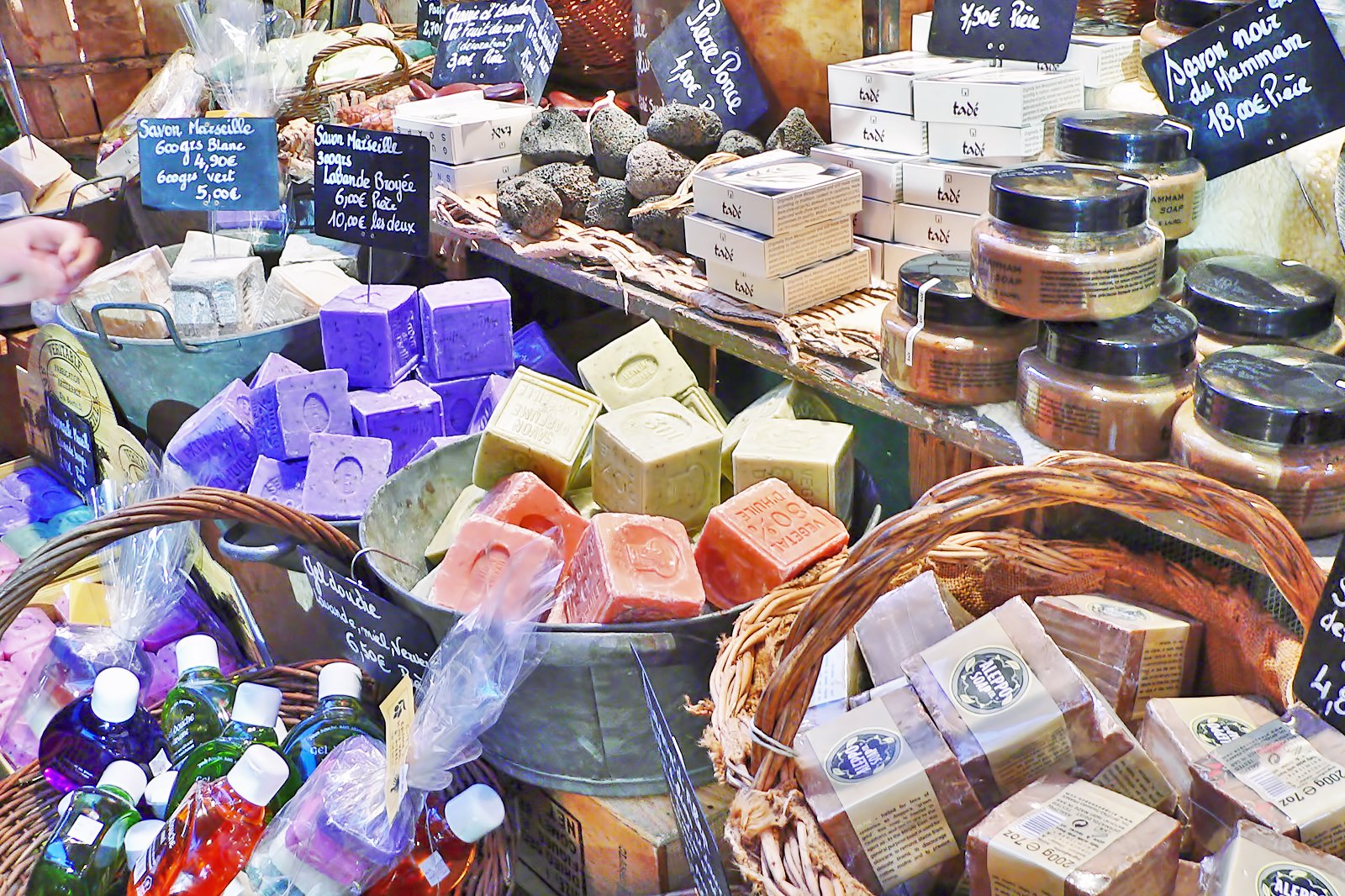 No spa-going trip to Turkey is complete without trying a hammam. You can bring home a bit of that Turkish bath experience by purchasing hammam soaps. Most soaps or sabun sold at the Grand Bazaar come in modern packaging, as well as various aromatic scents and types. These include olive oil, honey, lavender, and pure white ones. The more traditional soaps are Turkish black soaps, which help exfoliate the skin and come with a silky, buttery texture, from around 45 lira a pack.
photo by David Monniaux (CC BY-SA 3.0) modified
10
Nargile pipes
They're also called hookahs, shishas, and waterpipes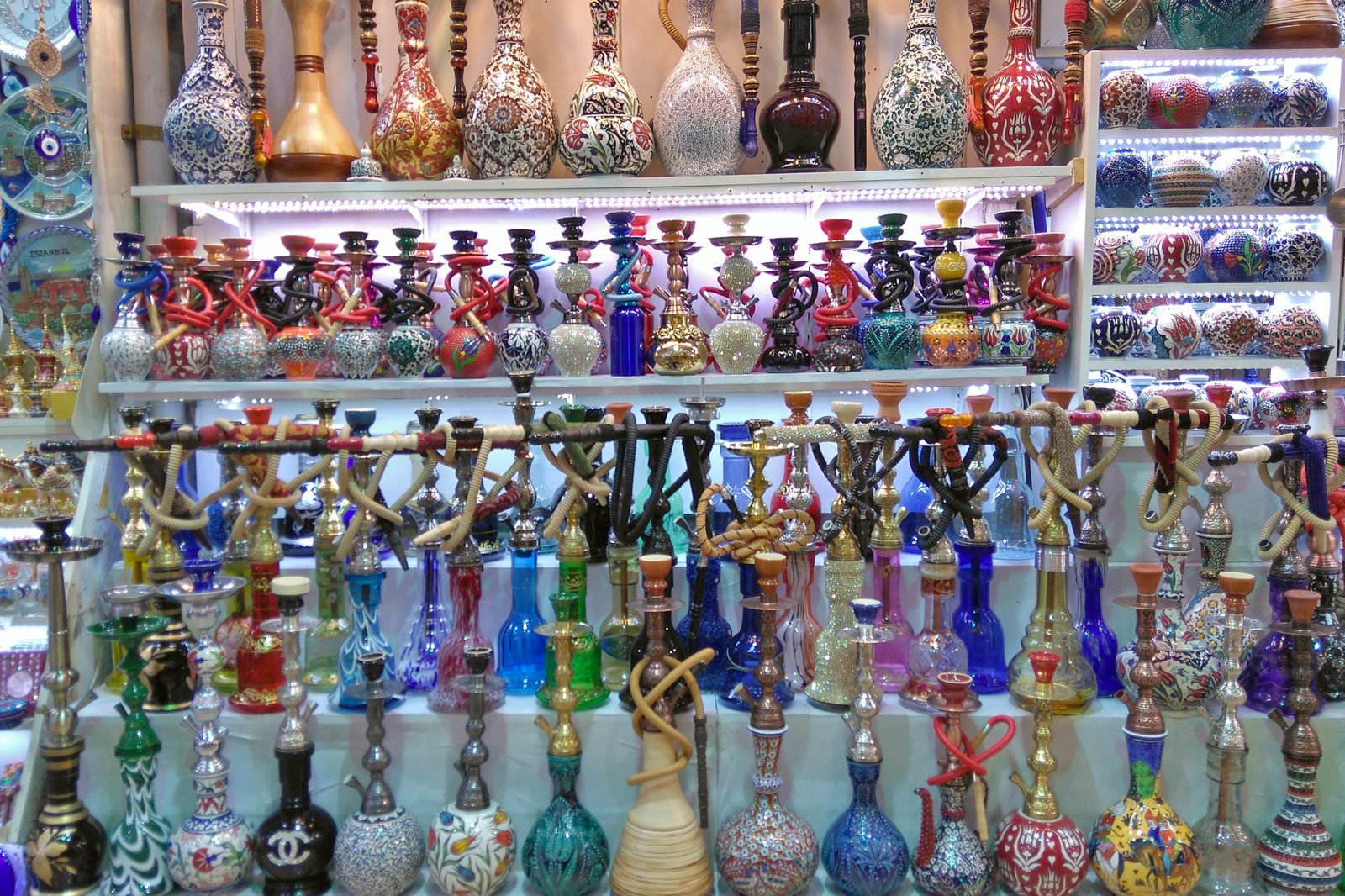 The ancient Persian pastime of smoking through waterpipes – known as nargile in Turkey – lives on in Istanbul. Even if you aren't into smoking, these towering pipes can help fire up a conversation among guests in your living room back home. Like Turkish lamps, these ornate standing pipes come in colourful motifs and are widely sold at the Grand Bazaar. You can find around 10 shops that specialise in these. They sell for around 100 lira apiece.
Back to top