10 Things to Do in Istanbul with Kids
Best Family-Friendly Places in Istanbul
You can find great things to do in Istanbul with kids below the city's skyline of ancient architectural wonders. The little ones can have a fun day out at the varied collection of theme parks, some of which provide rollercoaster rides while others are dedicated to igniting their creativity. After you've covered the fun spots in and around the city itself, consider escaping Istanbul altogether with a cruise along the narrow Bosporus Strait. You can even ferry out and enjoy family cycling adventures on an island that time forgot. Here are some of the best family-friendly places in Istanbul, to help you plan your next exciting family adventures.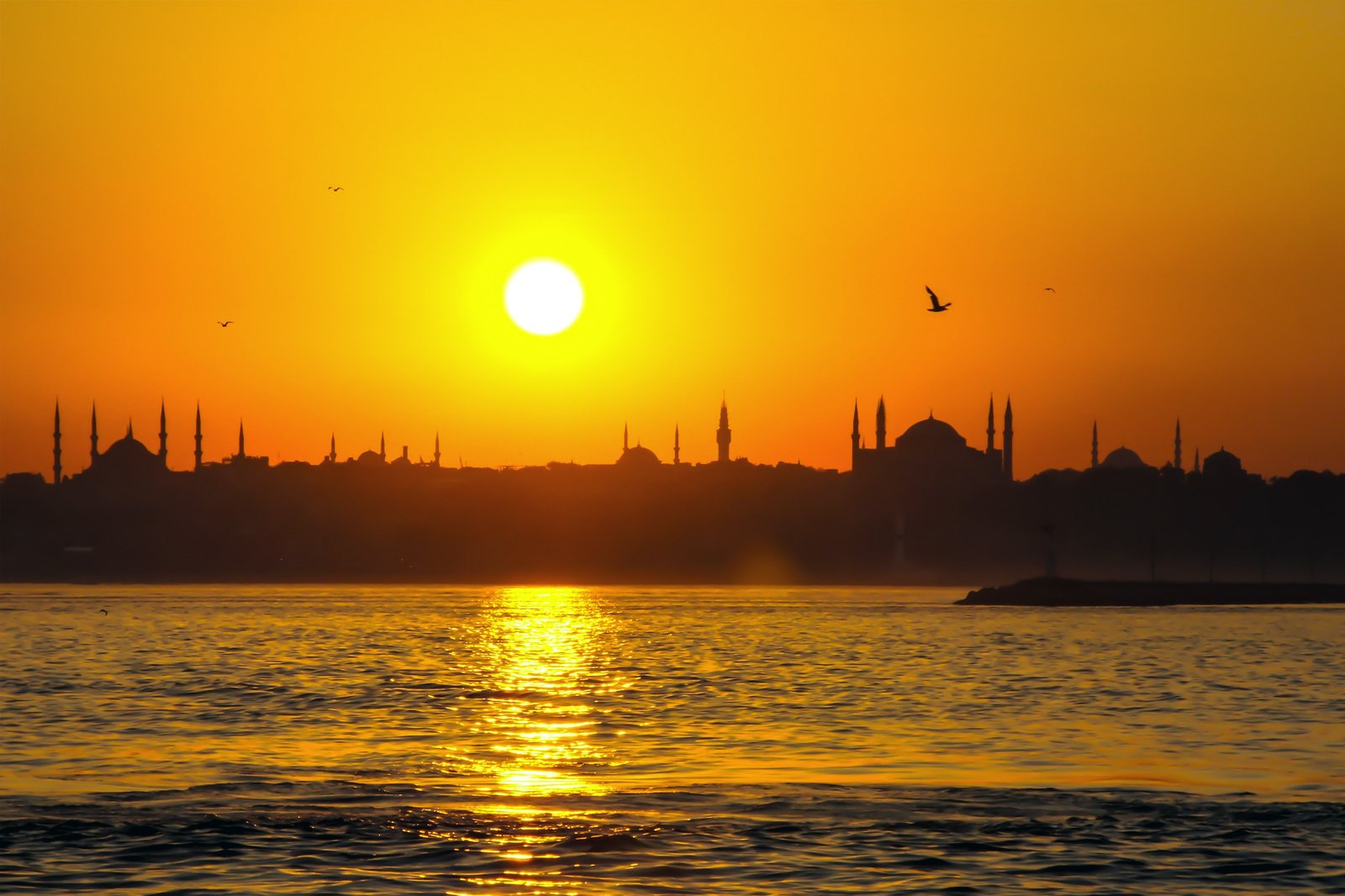 Cruise along the Bosporus
See Istanbul's beauty from its narrow strait
Hop aboard a ferry or private boat and enjoy the sights of Istanbul from one of the world's narrowest natural straits, the Bosporus. The Istanbul city department of transportation operates its Şehir Hatları passenger boat services, while many other operators provide cruise trips and Bosporus sightseeing excursions. You can sit and relax as you pass the landmark-filled skylines of the Golden Horn, Ortakoy, and Bebek. A popular ferry terminal is in Eminönü. Read more...
Location: Eminönü Haliç İskelesi ferry dock, Sarıdemir Mahallesi, 34134 Fatih/Istanbul, Turkey
Open: Şehir Hatları cruises depart daily at 10:35am
Phone: +90 (0)539 431 66 77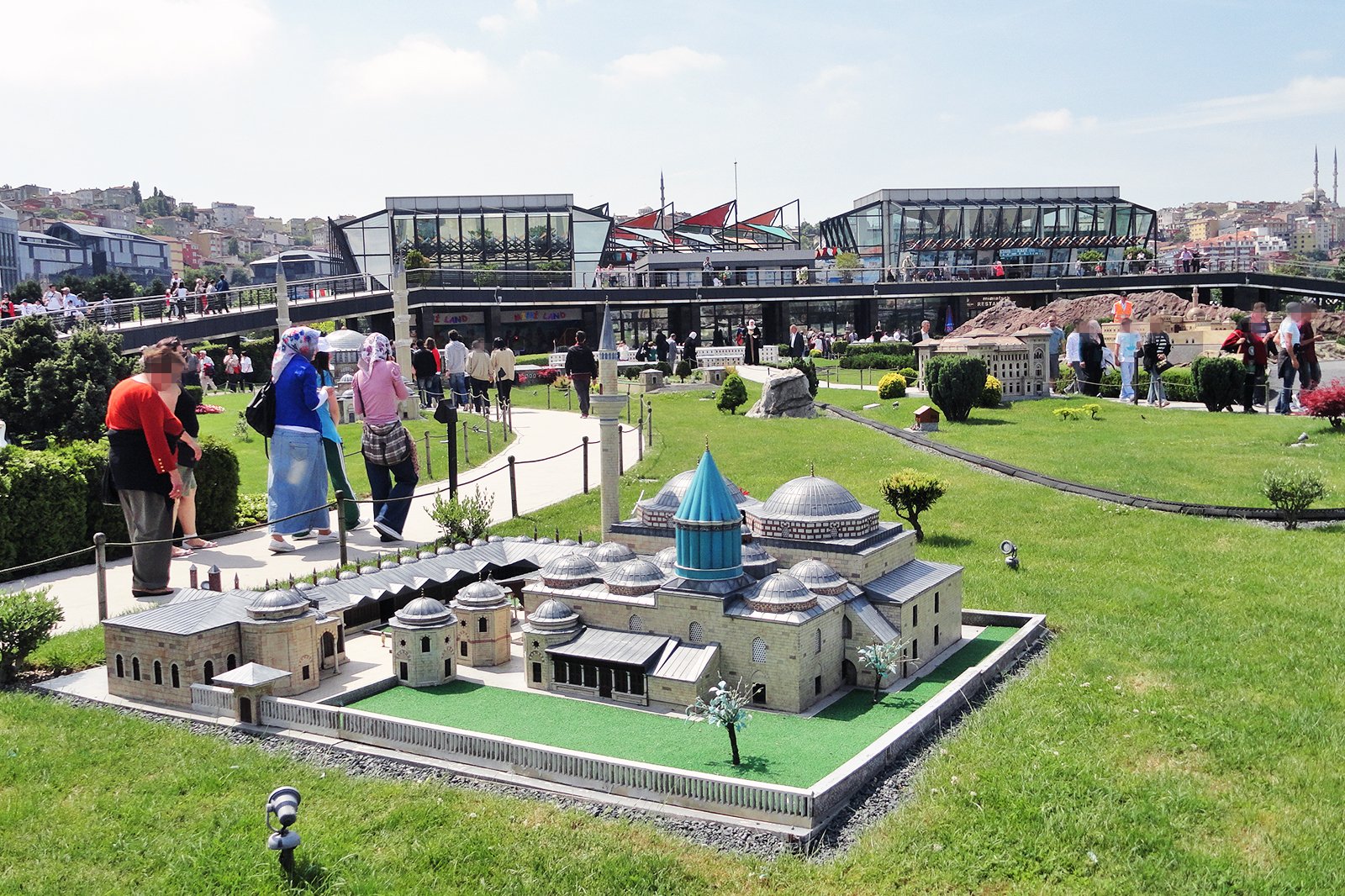 See all of Turkey in a couple of hours at Miniaturk
It's a fun way to "visit" the country's icons
Enjoy a fun family tour where you get to see all of Turkey's most iconic landmarks in a single visit. Miniaturk's 650,000 sq ft garden grounds are filled with well over 100 impressively detailed buildings in 1:25 scale. Turkish icons include the Blue Mosque and the Ataturk International Airport, complete with its terminals, runways and taxiing Turkish Airlines passenger jets. The park is by the north-eastern shore of Golden Horn, around 20 minutes' drive north from Istanbul.
Location: Örnektepe Mahallesi, İmrahor Cd. 7/1, 34445 Beyoğlu/İstanbul, Turkey
Open: Daily from 9am to 7pm
Phone: +90 (0)212 222 28 82
photo by Boris Dzhingarov (CC BY 2.0) modified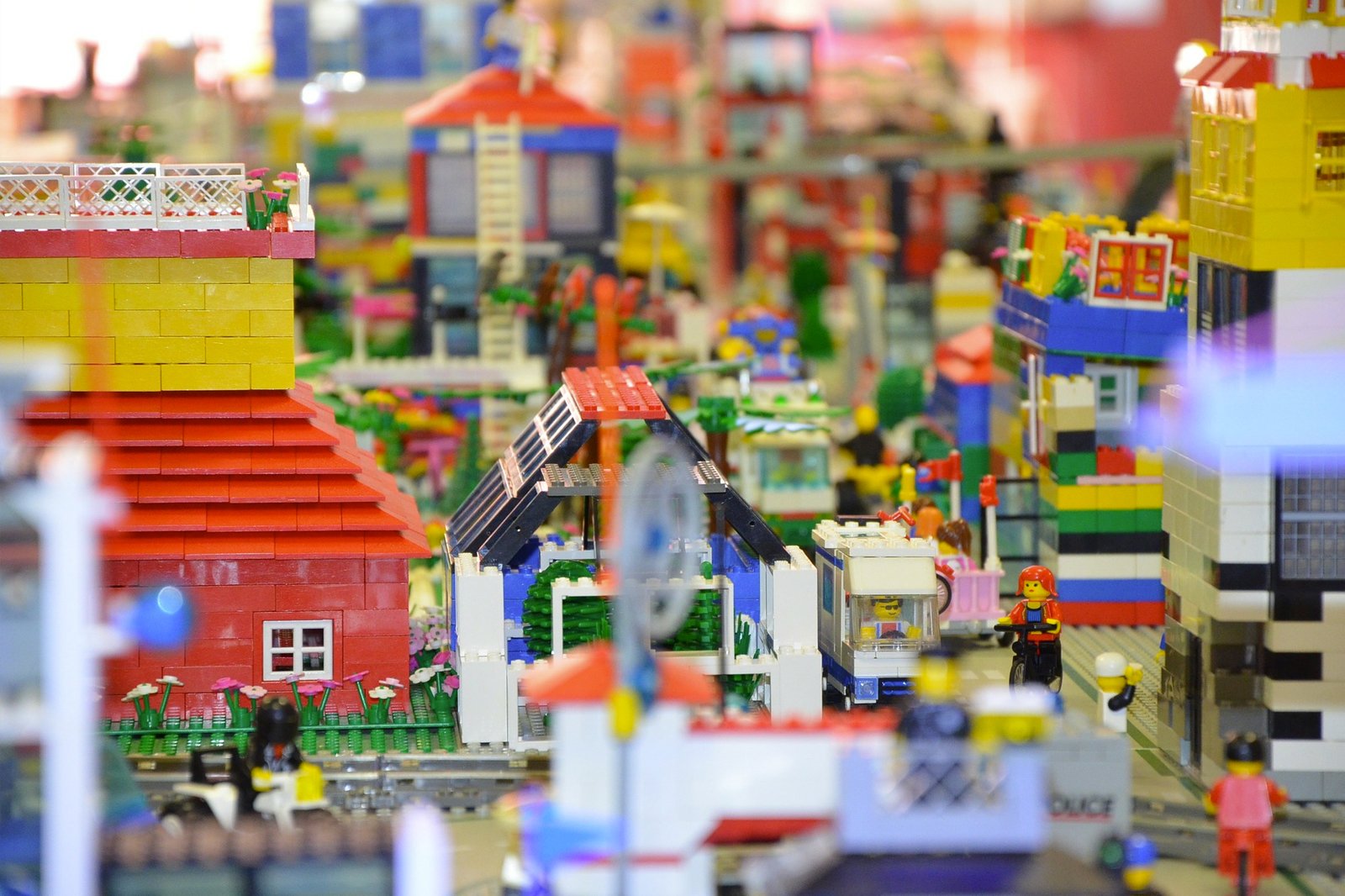 Build and play at Legoland Discovery Centre
Enter a world of fun and creativity
You and your kids can enter a world of fun and creativity at Istanbul's theme park from the classic kids' building block toy brand. Legoland Discovery Centre, in the suburban district of Bayrampasa, has some of the city's most iconic landmarks built using Lego bricks. Besides seeing finished Lego masterpieces and building your own creations, you and your kids can also enjoy themed rides, watch movies at the 4D cinema and more. Regular admission at the door is from 59 lira per person.
Location: Kocatepe Mahallesi, Paşa Cd 5/5, 34045 Bayrampaşa/İstanbul, Turkey
Open: Daily from 10am to 8pm
Phone: +90 (0)444 3 253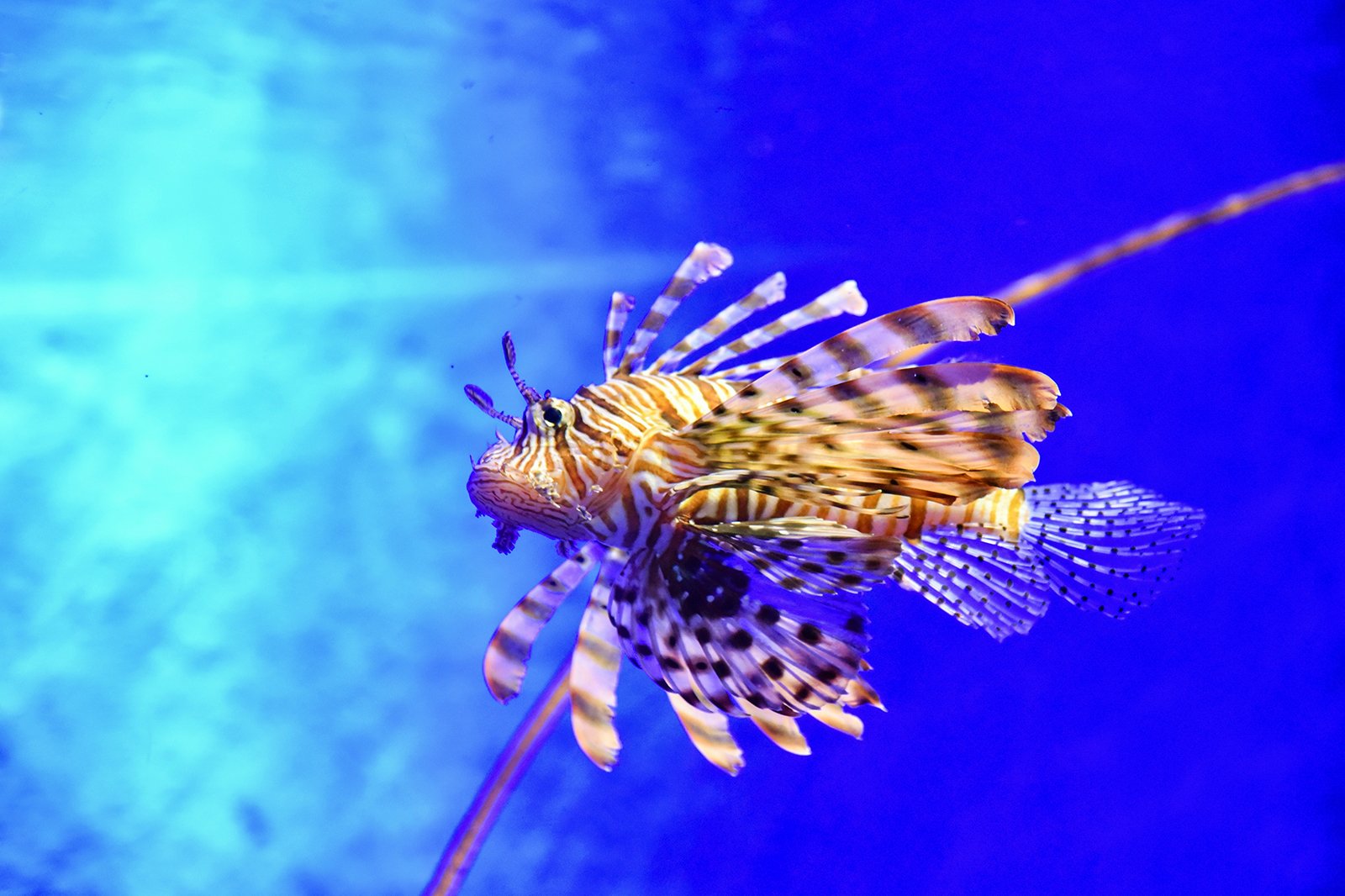 See sharks at Istanbul Aquarium
Admire aquatic species and walk through an Amazon labyrinth
You can spend a day out with family at this large, themed aquarium in Florya, by the Marmara Sea. Istanbul Aquarium hosts over 1,000 species in over a dozen different sections. Each section focuses on habitats such as the Pacific, Mediterranean, Atlantic, and the Black Sea. Pathways help you navigate from one area to another, but you'll most likely find yourselves spending more time in its Amazon rainforest and trying to escape the mirror labyrinth. Tickets are from 99 lira for adults and 69 lira for kids.
Location: Şenlikköy Mahallesi, Florya Caddesi, Yeşilköy Halkalı Cd. No:93, 34153 Bakırköy/İstanbul, Turkey
Open: Daily from 10am to 8pm
Phone: +90 (0)444 9 744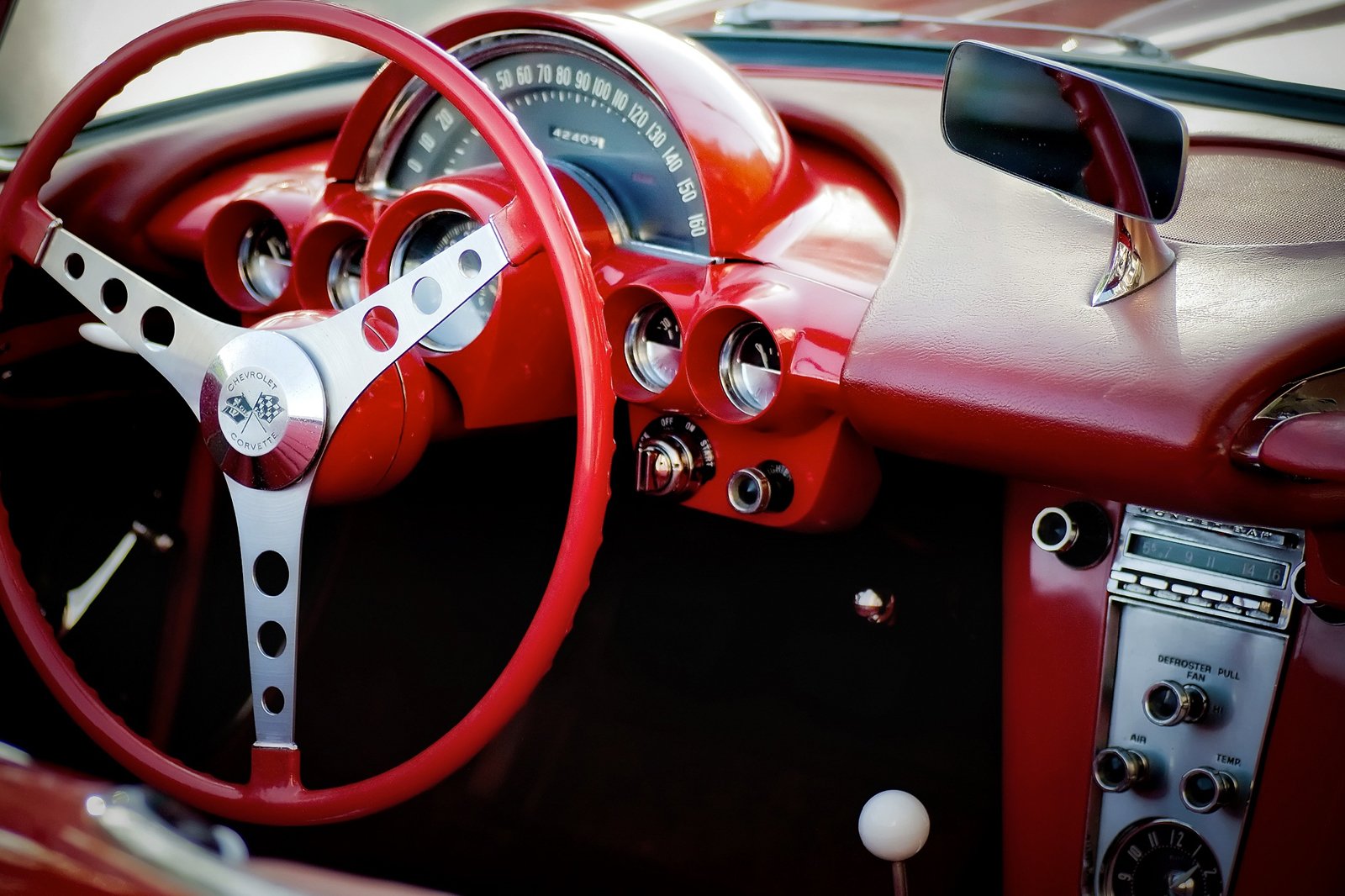 Hop into a plane's cockpit at Rahmi M Koç Museum
Admire a vast collection of industrial legacies
This unique museum on the shore of Istanbul's Golden Horn area features a huge collection of historical Turkish exhibits that relate to transportation, industry and communications. There are vintage cars, locomotives, old aircraft, and even a submarine. You can find a planetarium onsite, too. Kids can have a fun, hands-on experience by entering the cockpit of a Bellanca plane or try scientific experiments in the interactive gallery. Entry to the Rahmi M Koç Museum is around 21 lira, with separate fees to the submarine and the planetarium.
Location: Piri Paşa Mah, Hasköy Cad. No:5, 34445 Beyoğlu/İstanbul, Turkey
Open: Tuesday–Friday from 9.30am to 5pm, Saturday–Sunday from 9.30am to 6pm (until at 7pm from March-April and September)
Phone: +90 (0)212 369 66 00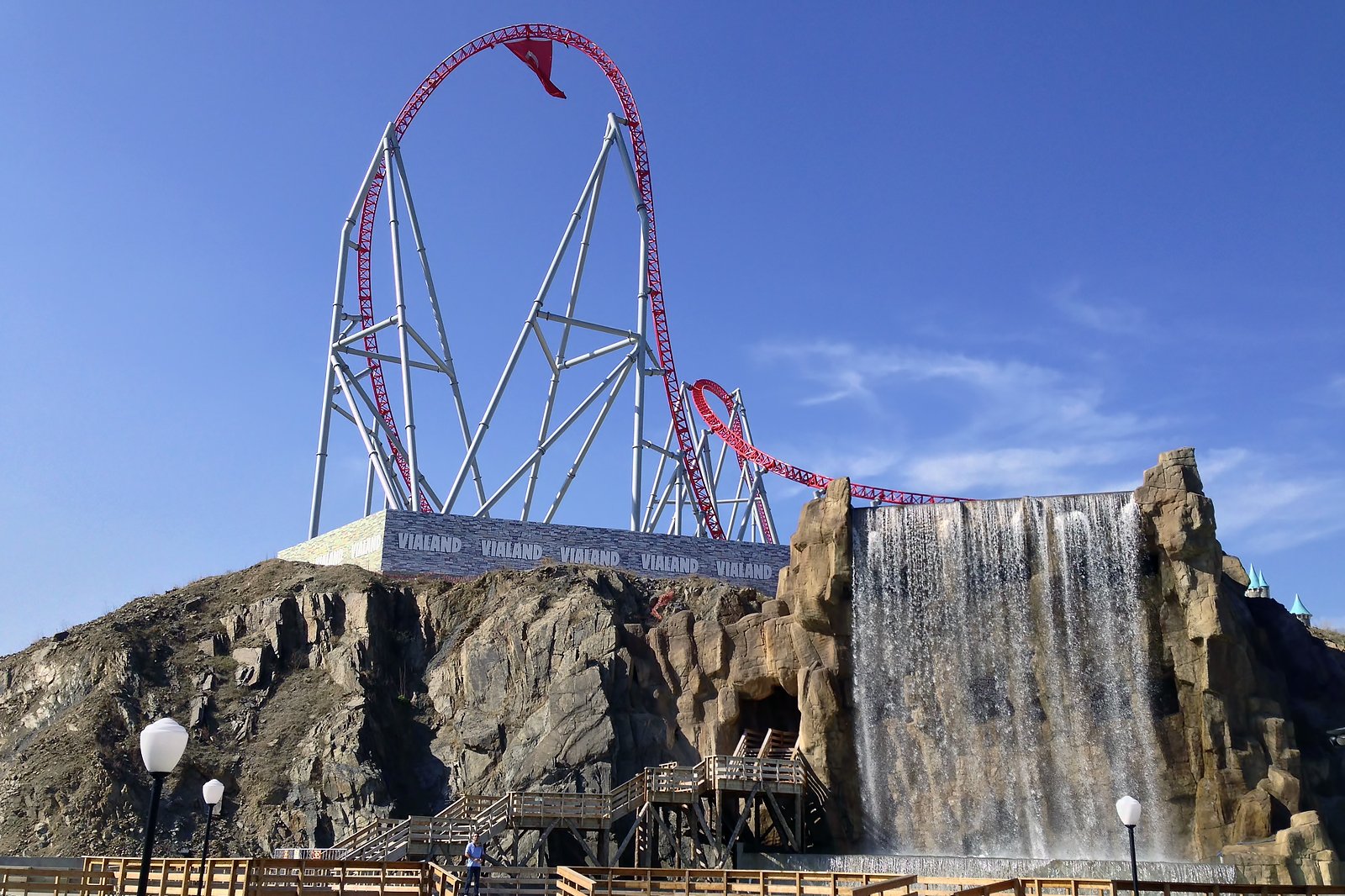 Ride the rollercoaster at Insfabul
Turkey's own grand amusement park
Families visiting Istanbul can enjoy thrilling rides on the Nefeskesen rollercoaster, which can shoot to speeds reaching 110 km/h in 3 seconds. This is one of the many rides offered at Insfabul, Turkey's first and largest amusement park. Its massive grounds are filled with many different activities for all ages. If you want wet-and-wild fun, go on a splashing rapid river journey on the Çilgin Nehir rafting adventure, with rafts that seat up to 9. Read more...
Location: Yeşilpınar Mahallesi, Şht. Metin Kaya Sk. No:11, 34065 Eyüp/İstanbul, Turkey
Open: Daily from 10am to 8pm
Phone: +90 (0)850 210 8563
photo by Freedom's Falcon (CC BY-SA 3.0) modified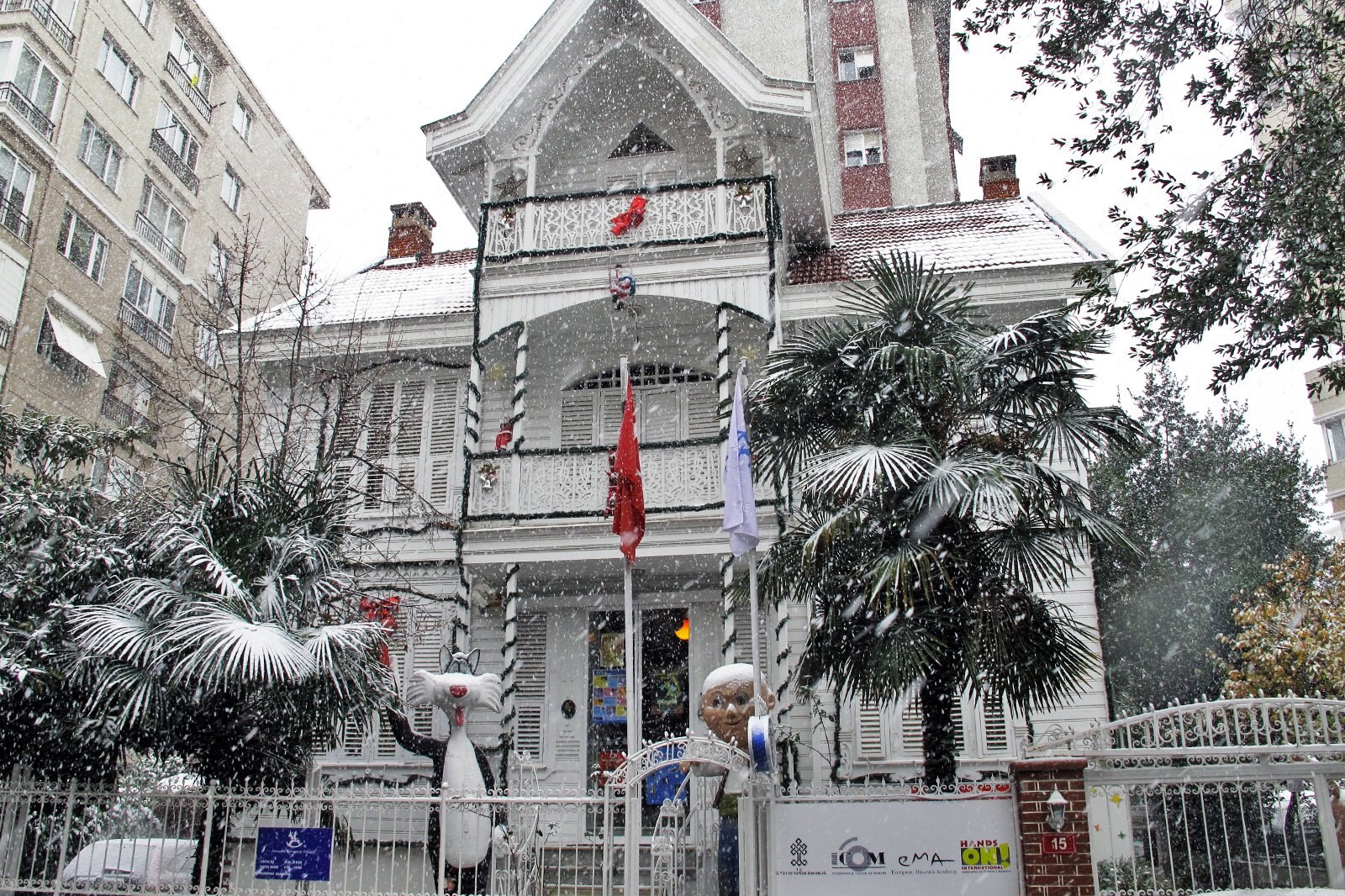 See antique puppets at Istanbul Toy Museum
Some of its pieces are centuries old
At one point in history, İstanbul Oyuncak Müzesi used to be a famous toy shop which sold all sorts of classical Turkish dolls and toys. Located in Istanbul's Göztepe neighbourhood, in the city's Asian side, it later turned into a museum, showcasing well over 4,000 different toys, puppets and miniature sets from all over Turkey, Europe, and the world. It offers you and your kids some great insights into the history of toys, with plenty of its pieces being antiques that date back centuries.
Location: Ömer Paşa Cad. Dr. Zeki Zeren Sok. No:15, Istanbul, Turkey
Open: Tuesday–Sunday from 9.30am to 6pm (closed on Mondays)
Phone: +90 (0)216 359 45 50
photo by Warmice01 (CC BY-SA 3.0) modified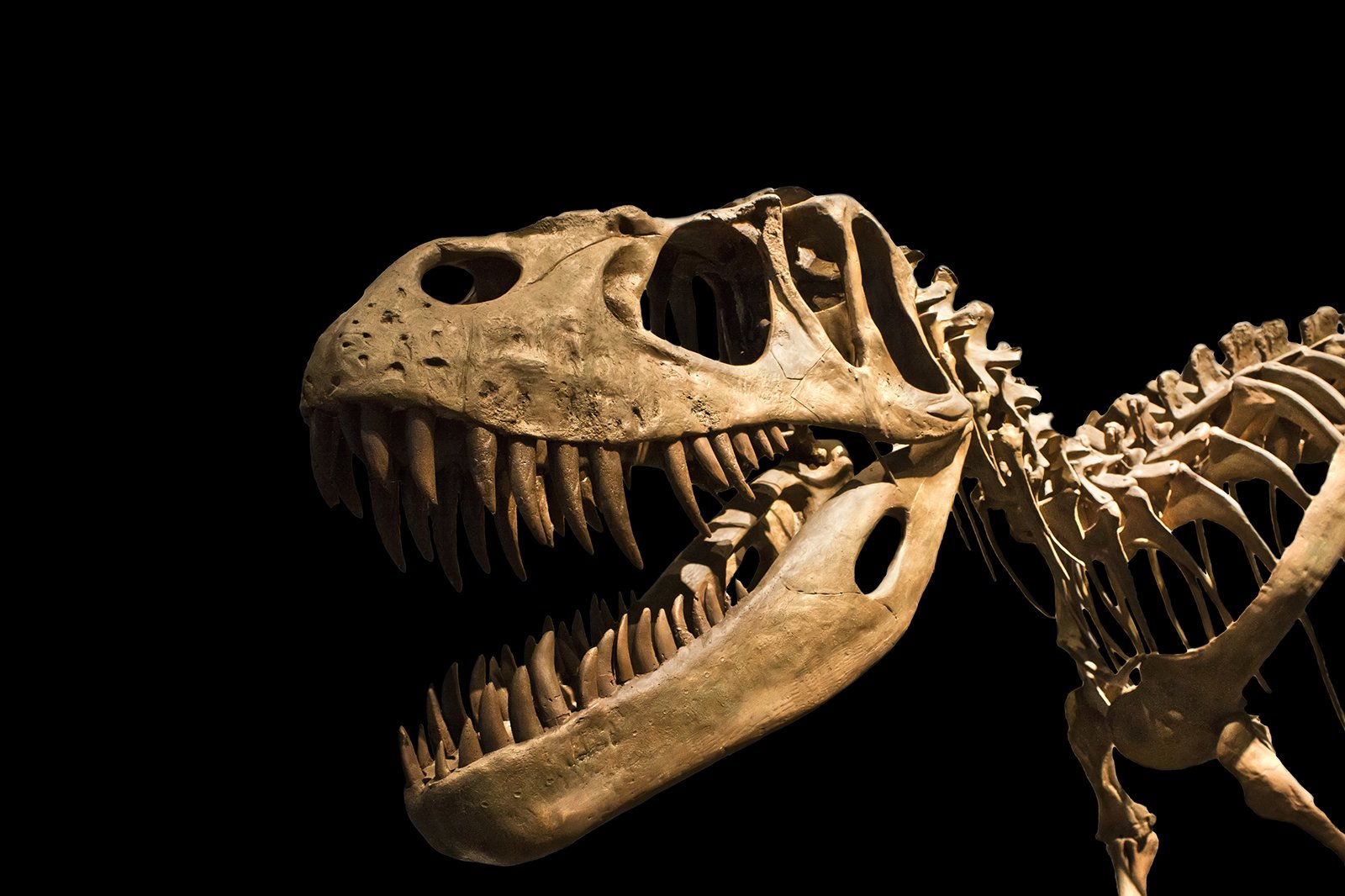 Meet a T-Rex at Jurassic Land
Walk with dinosaurs in a mall
Travel far back in time to when dinosaurs ruled the Earth at Jurassic Land, Istanbul's dinosaur-themed attraction. You can find this indoor theme park inside the Forum Istanbul shopping mall complex in Bayrampaşa, on the European side of the city and around 15 minutes' drive west of downtown. It has over a dozen animatronic dinosaurs set in their imagined habitats, as well as a paleoanthropic gallery and a science discovery centre. You can view short but exhilarating movies at its 6D cinema.
Location: Kocatepe Mahallesi, Paşa Cd, 34045 Bayrampaşa/İstanbul, Turkey
Open: Daily from 7am to 7.30pm
Phone: +90 (0)212 640 80 88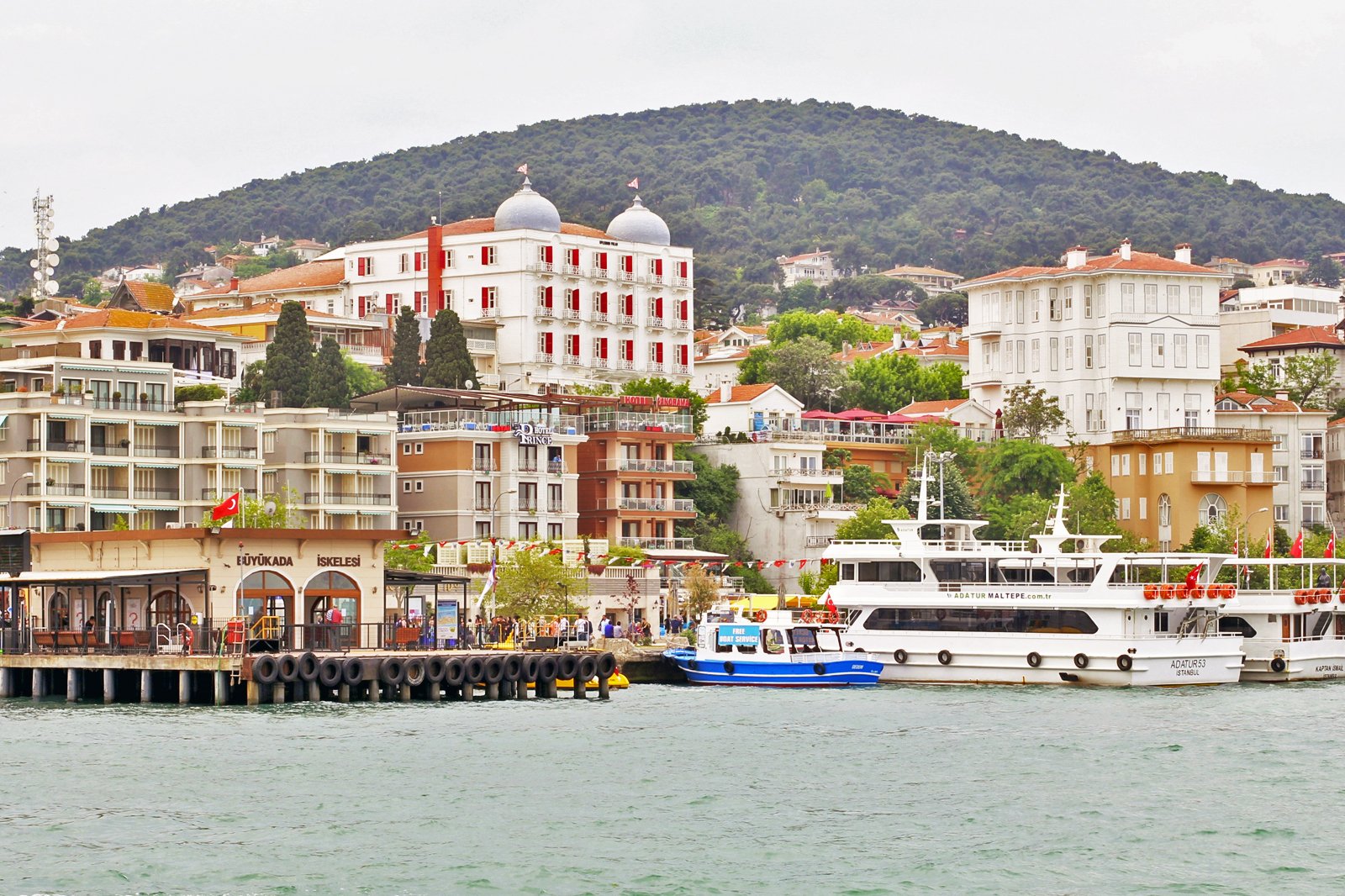 Ferry to The Princes' Islands
For a short and scenic island hop out of the city
After enjoying all the family excitement that Istanbul has to offer, you can go on a ferry ride to these small islands off the coast, in the Sea of Marmara. The Princes' Islands offer serene escapes, with quaint villages lined of beautiful wooden houses. Motorized vehicles are banned here, so a popular way to see the sights is by horse-drawn carriage. Rides can be fun for the whole family, but if you're looking for an adventure, you can rent bicycles that are widely available on the island. Read more...
Location: Princes' Islands, Heybeliada Mahallesi, Adalar No:45, 34973 Adalar/İstanbul, Turkey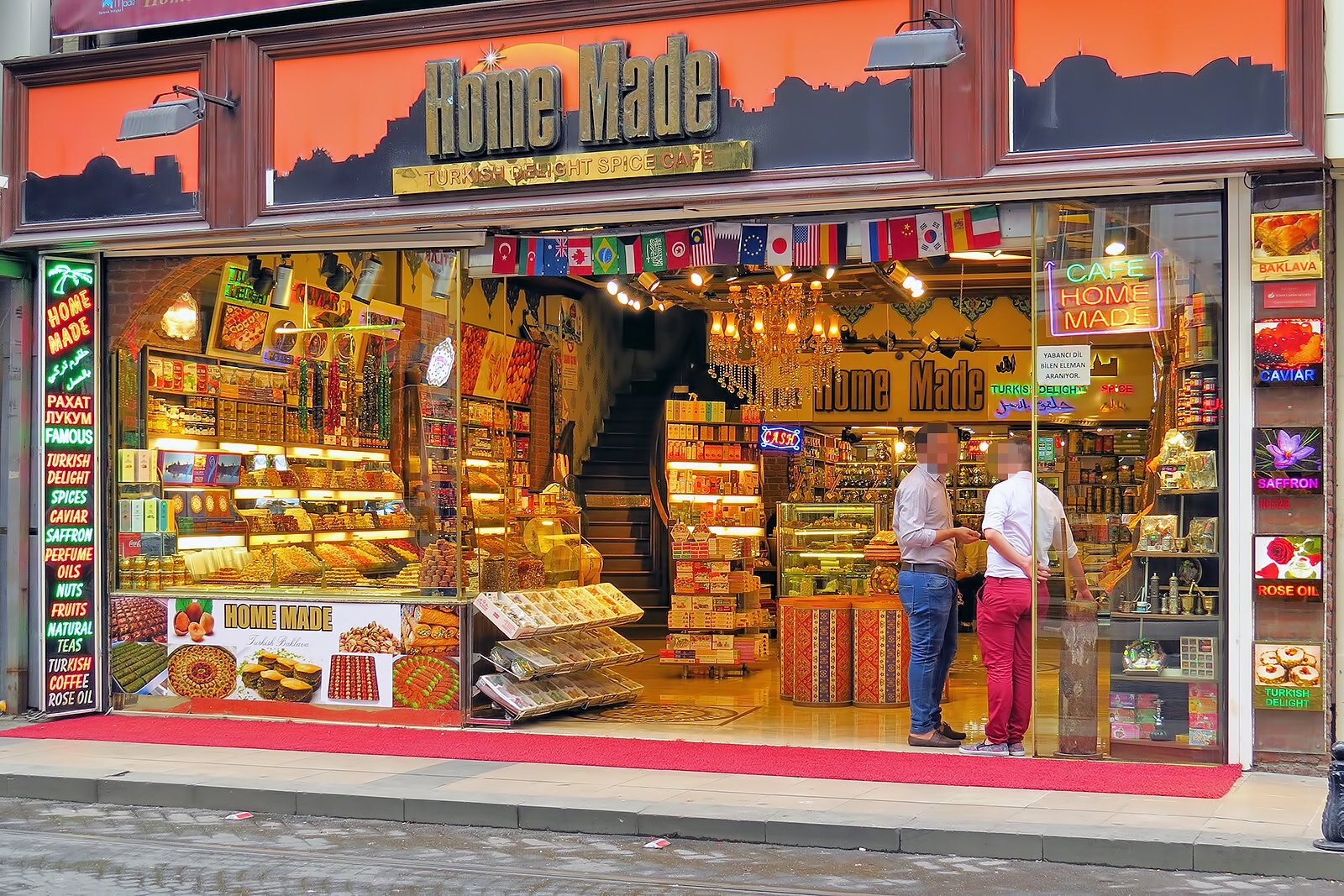 Shop for Turkish Delights
Hunt for your favourite lokum flavours
Treat yourself and the kids to something sweet in Istanbul, with none other than the traditional lokum – commonly known as Turkish Delights. You can find these confections in various forms and flavours, and at different shops and marketplaces throughout Istanbul. Among the most popular and longstanding lokum shops are Ali Muhiddin Haci Bekir, in the Beyoğlu district on Istanbul's European side, and Hafiz Mustafa in Downtown Istanbul. Samples are usually handed out generously, giving you a chance to taste baklava and biscuits, as well.
photo by Alexandru Panoiu (CC BY 2.0) modified