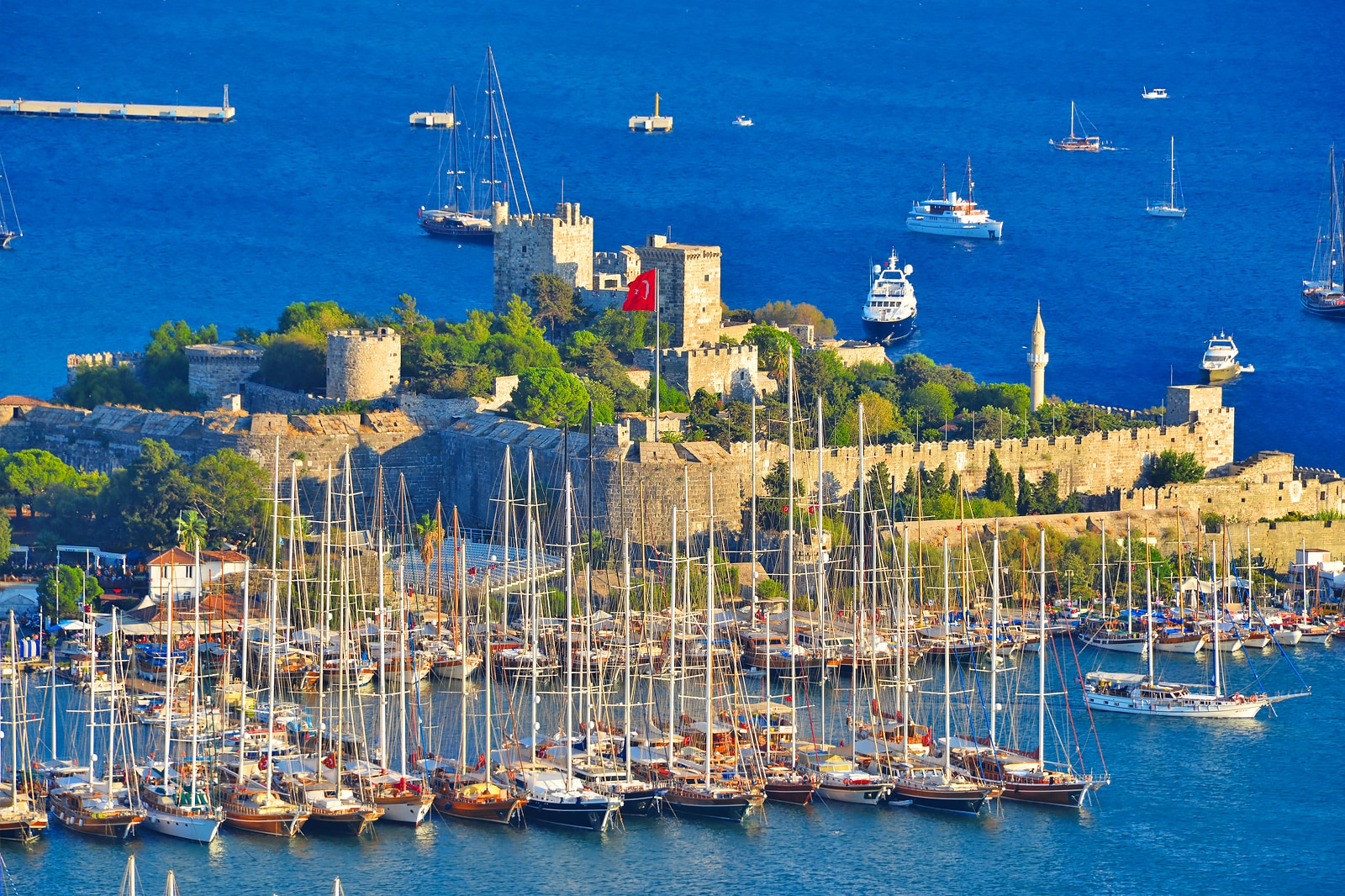 10 Best Things to Do in Bodrum
What is Bodrum Most Famous For?
Bodrum sits upon the southern coast of a Turkish peninsula bearing the same name and offers a great mix of sights and pleasures ranging from aquatic to ancient and nocturnal. Take a day trip around the peninsula in clear blue water, then let loose on a strip in the town aptly called Bar Street. On a day when you're preferably not too hungover, take a glimpse of Bodrum's past with a visit to a castle built during the Crusades.
One might think that the best way to explore Ancient Greece is to, well, go to Greece; but the truth is, our modern borders do not collect the amphitheatres and artefacts of olden days all in a single country. Far from it! You'll have your fair share of ancient Greek sites to explore right here in Bodrum, among so much else. The sheer variety of eras represented in Bodrum is something to behold.
What are the best things to do in Bodrum?
Back to top