10 Best Things to Do With Kids in Bodrum
Fun Places in Bodrum to Take Your Family
The beautiful Bodrum Peninsula on the southwest coast of Turkey and is an excellent getaway choice for families with kids. With a coastal stretch bordering the Aegean Sea and with clean, sandy shores and pristine nature, Bodrum is a giant playground that will keep everyone occupied and happy, from toddlers to teenagers and adventurous adults.
While younger kids splash around in the calm, shallow waters, older kids can try out a variety of water sports. And everyone will love a boat trip or an off-road 4x4 excursion around the scenic Bodrum peninsula. There are also plenty of local markets and recreational theme parks to explore. Before you pack your bags and get ready for an enjoyable family-friendly vacation, check out this list of the best things to do with kids in Bodrum.
1
Bodrum Castle and Museum of Underwater Archaeology
Explore a centuries-old castle with a rare museum displaying ancient shipwreck relics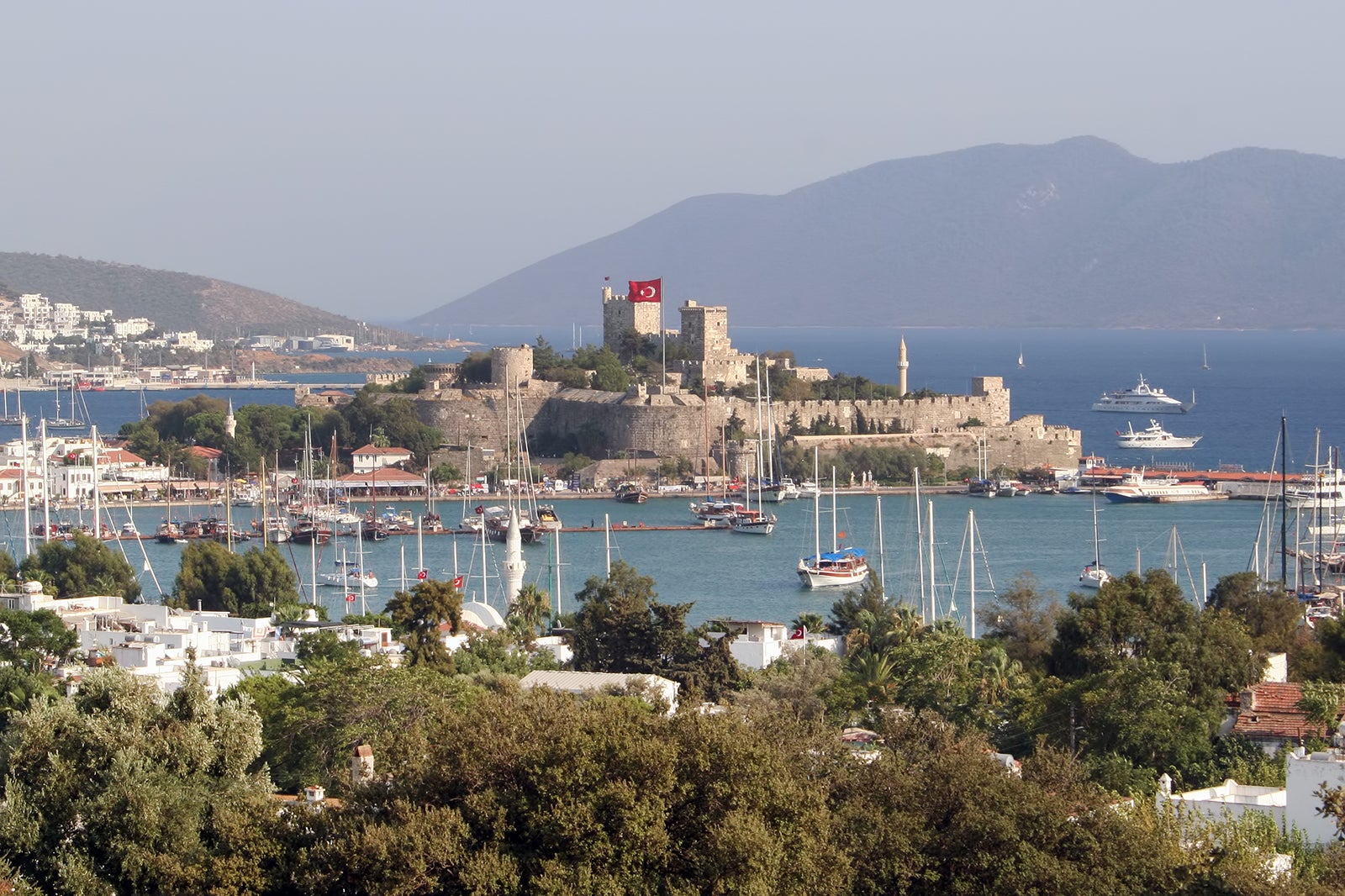 The magnificent, 15th-century Bodrum Castle and the adjoining Museum of Underwater Archaeology is a fascinating and unique attraction for an engaging, full-day outing on the Bodrum Peninsula. Children can learn facts about the history of Bodrum and explore sea life, plus view the museum's mesmerising collection of preserved relics of ancient shipwrecks.
Parents should take note that the castle isn't pram friendly as there are many steep steps to climb. Plan your visit in the early morning or late in the afternoon because many rooms and towers close around noon for the staff to have lunch.
Location: Çarşı, 48400 Bodrum, Muğla, Turkey
Open: 1 April–1 October: daily from 8.30am to 7pm. 1 October–1 April: daily from 8.30am to 6pm
Phone: +90 (0)252 316 2516
2
Gumbet Beach
Enjoy a wide variety of water sports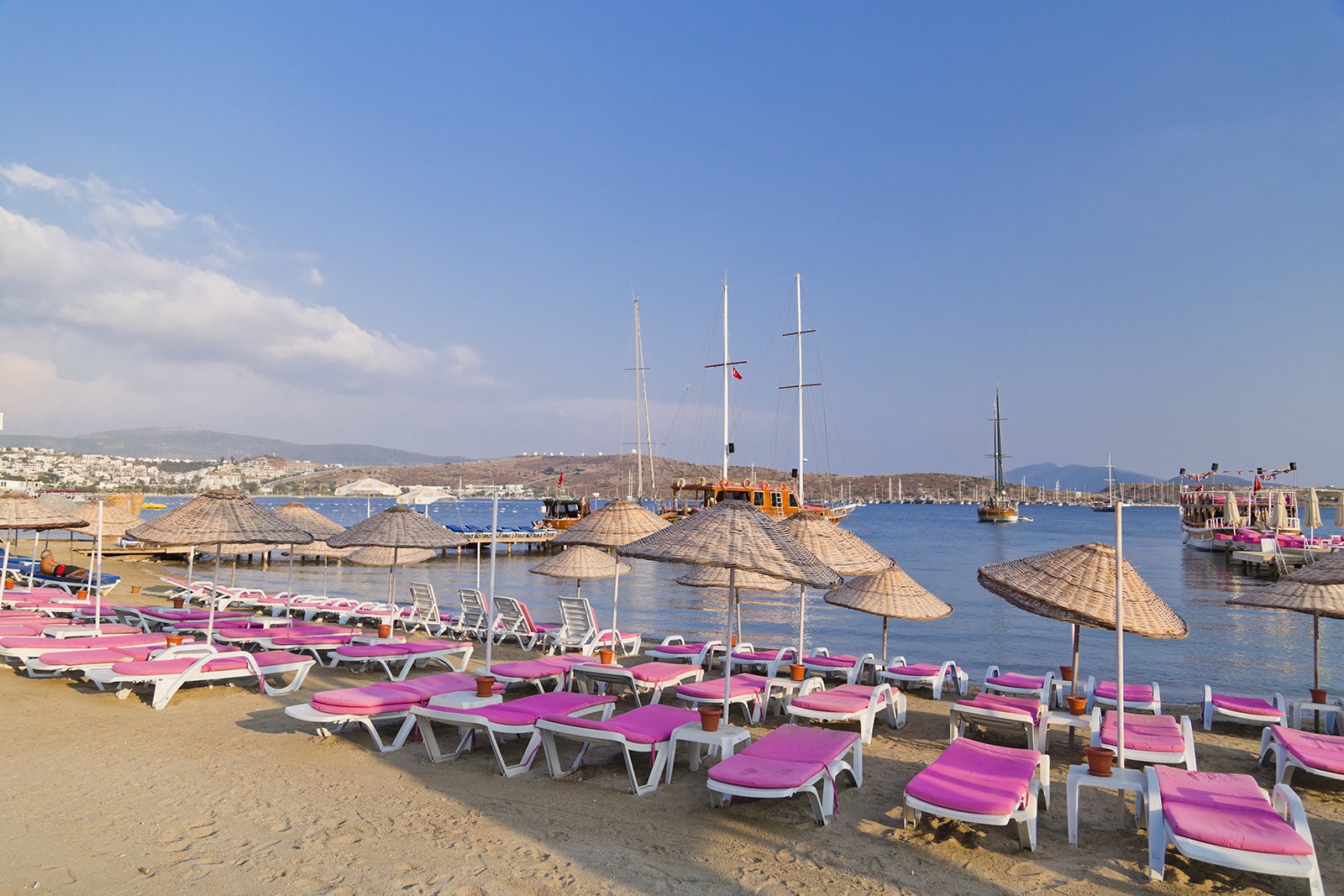 Gumbet Beach on the Bodrum peninsula boasts 1 km of soft golden sand, safe, serene water and abundance of shade, making it the ideal setting for visitors with children. While little ones happily splash about in the calm shallows, teenagers can sign up to waterskiing, banana-boat rides, pedalos, fly fishing, and even parasailing.
The exotic, sandy beach is lined with restaurants, convenient for rumbling tummies at lunchtime. You can also hire sunbeds and umbrellas if you prefer to soak up some sun.
Location: Gümbet, 48400 Bodrum, Muğla, Turkey
3
Bodrum Aqua Park in Ortakent
Experience thrilling rides at this family-friendly water park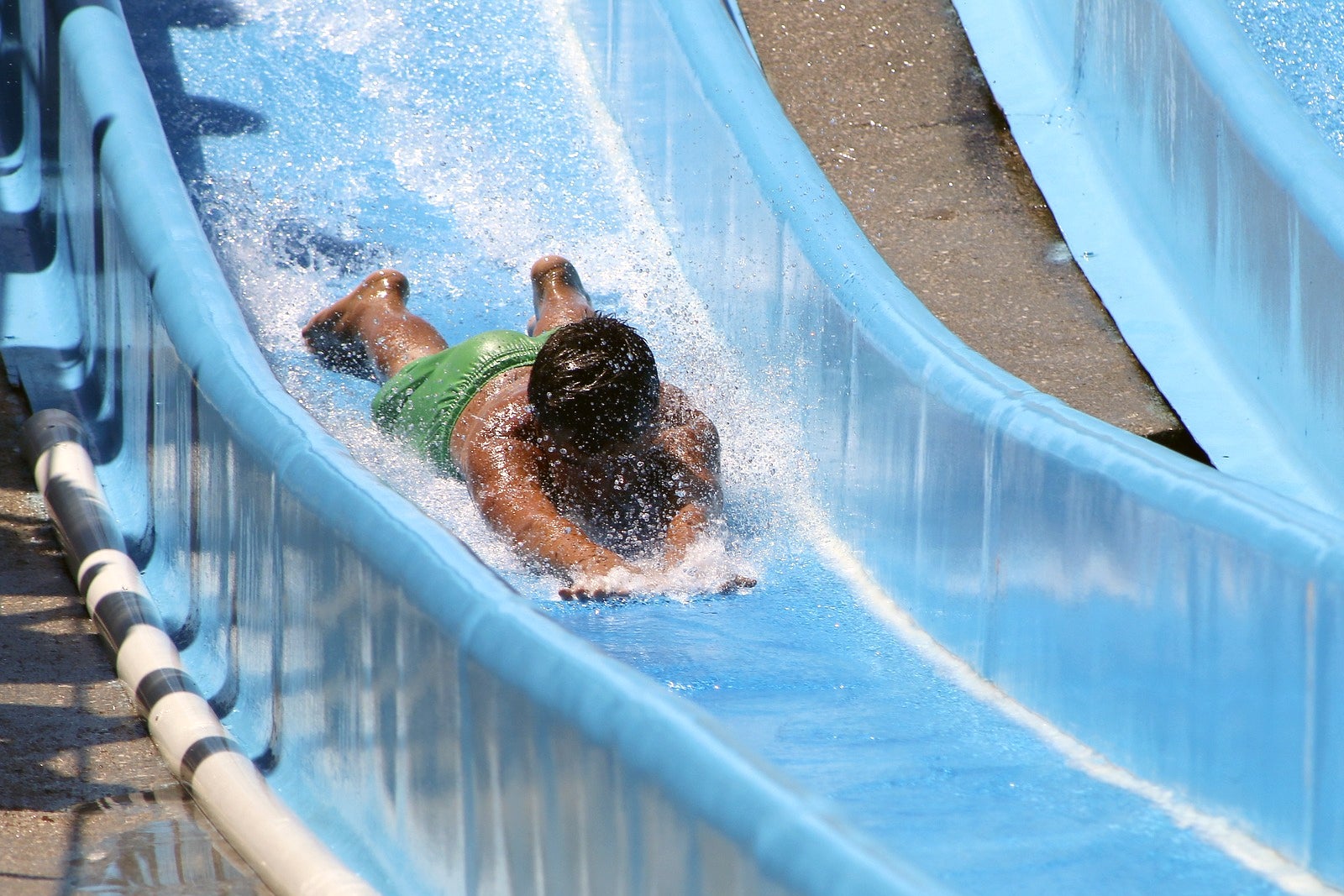 Bodrum Aquapark Ortakent lies around 9 km northwest of Bodrum's city centre. One of the biggest water parks on the Bodrum Peninsula, it covers an area of over 40,000 square metres and combines adrenaline-pumping rides older children can enjoy with relaxing wave pools and a huge jacuzzi.
Made with young family members in mind, its 400-square-metre, 3-tier pool includes water bikes, water totter, and a baby bungee. Teenagers can have fun at Bodrum Aquapark Ortakent's foam parties. After a couple of hours of exhilarating experiences, take a break at one of the fast-food restaurants or on the sunbeds and bean bags dotted around the park. Don't forget to bring sunscreen.
Location: Ortakentyahşi, Bekiroğlu Cd. 6 A, 48420 Bodrum/Muğla, Turkey
Open: Daily from 10am to 5pm
4
Fun Town Yahsi Park in Ortakent
Spend an afternoon at this entertaining theme park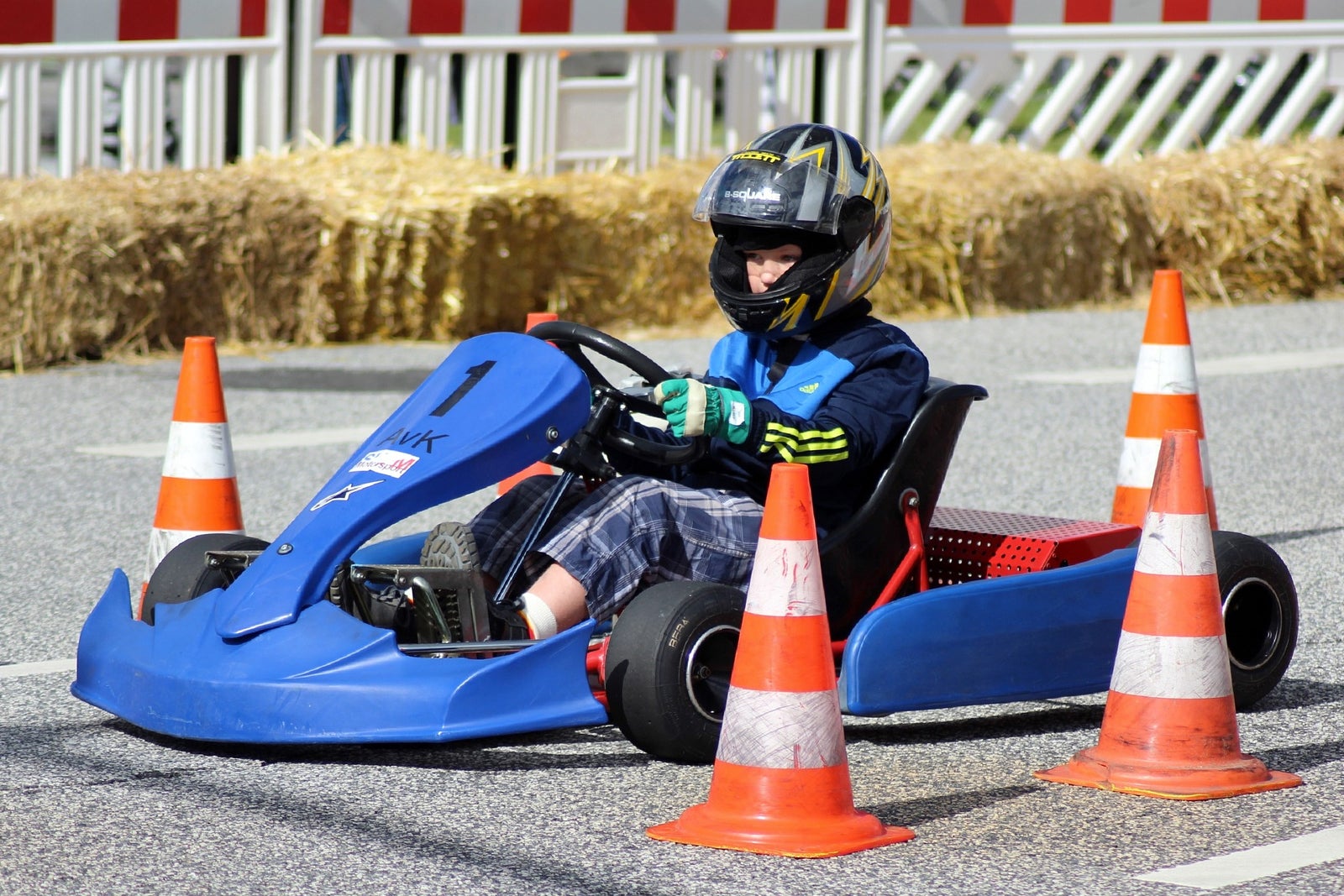 Fun Town Yahsi Park is a family-friendly destination on the Bodrum Peninsula. It's the go-to place for outdoor activities that even adults like to indulge in. The park offers go-karting, table tennis, paint-balling, and horseback riding, as well as a children's playground.
Its location in Ortakent, a holiday town about 12 km west of Bodrum's city centre, makes it an easy day trip for children of all ages. You can reach Fun Town Yahsi Park by driving your own car or organising a private transfer.
Location: Yahşi, no, Hortma Cd. No. 9, 48400 Muğla, Turkey
Open: Monday–Friday from 2pm to 10pm, Saturday and Sunday from 12pm to 10pm
5
Horseback riding in Bodrum
See beautiful, quiet scenery on horseback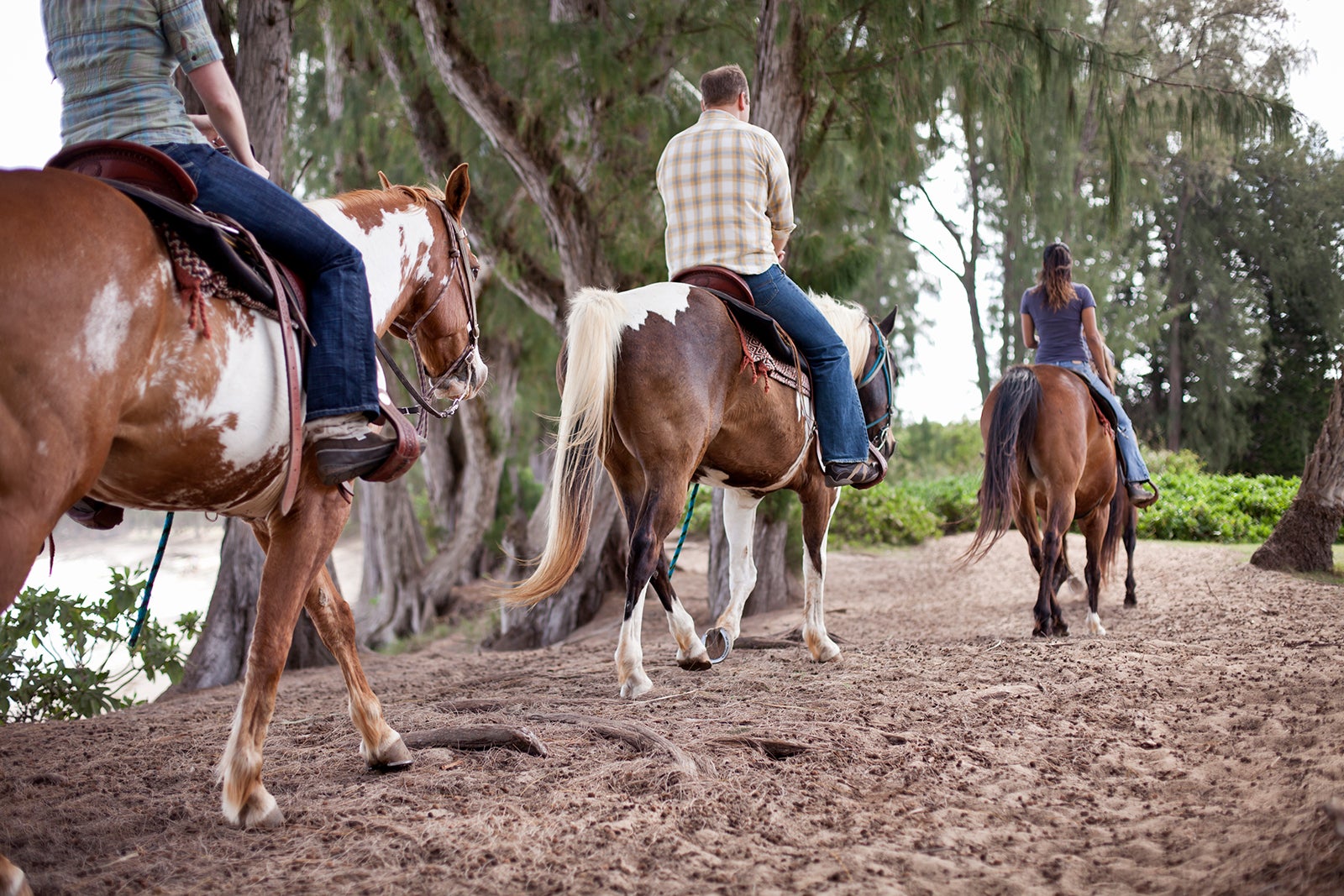 Horseback riding through Bodrum Peninsula's stunning natural environment is an unforgettable experience for both adults and kids. The trail goes through pine forests, along mountain rivers and past beautiful countryside landscapes. You will also have the option to take a break at a river.
Horses are well-trained, therefore suitable for beginner to experienced riders. And before you begin, you will be briefed with necessary horse riding safety instructions and given an obligatory helmet. Children below the age of 6 can sit in front of an accompanying adult.
6
4x4 off-road safari
An off-the-beaten-path adventure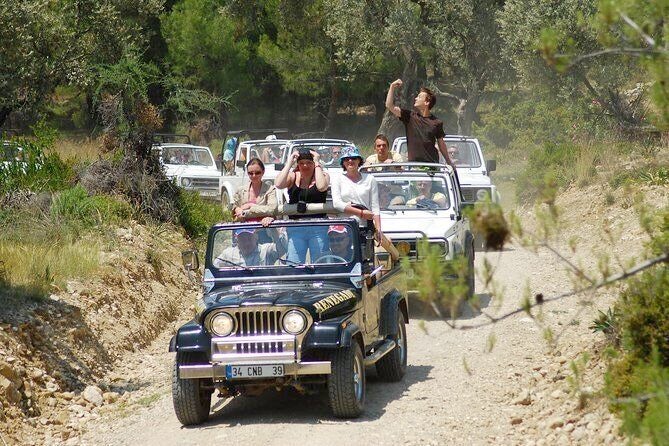 A 4x4 off-road adventure around the stunning Bodrum peninsula makes for an exciting day out with the family. After an early start, you will journey along the coast, climbing rugged roads to reach high points offering breathtaking views of turquoise bays and lush green countryside.
You'll swim and sunbathe on a beautiful beach with sparkling blue waters and drive to a rural village that's famous for its traditional stone houses. The trip is suitable for children over the age of 6. Don't forget to pack sunscreen, bathing gear and a towel.
7
Family boat trip around Bodrum
Don't miss out on exploring Bodrum's fabulous coastline by boat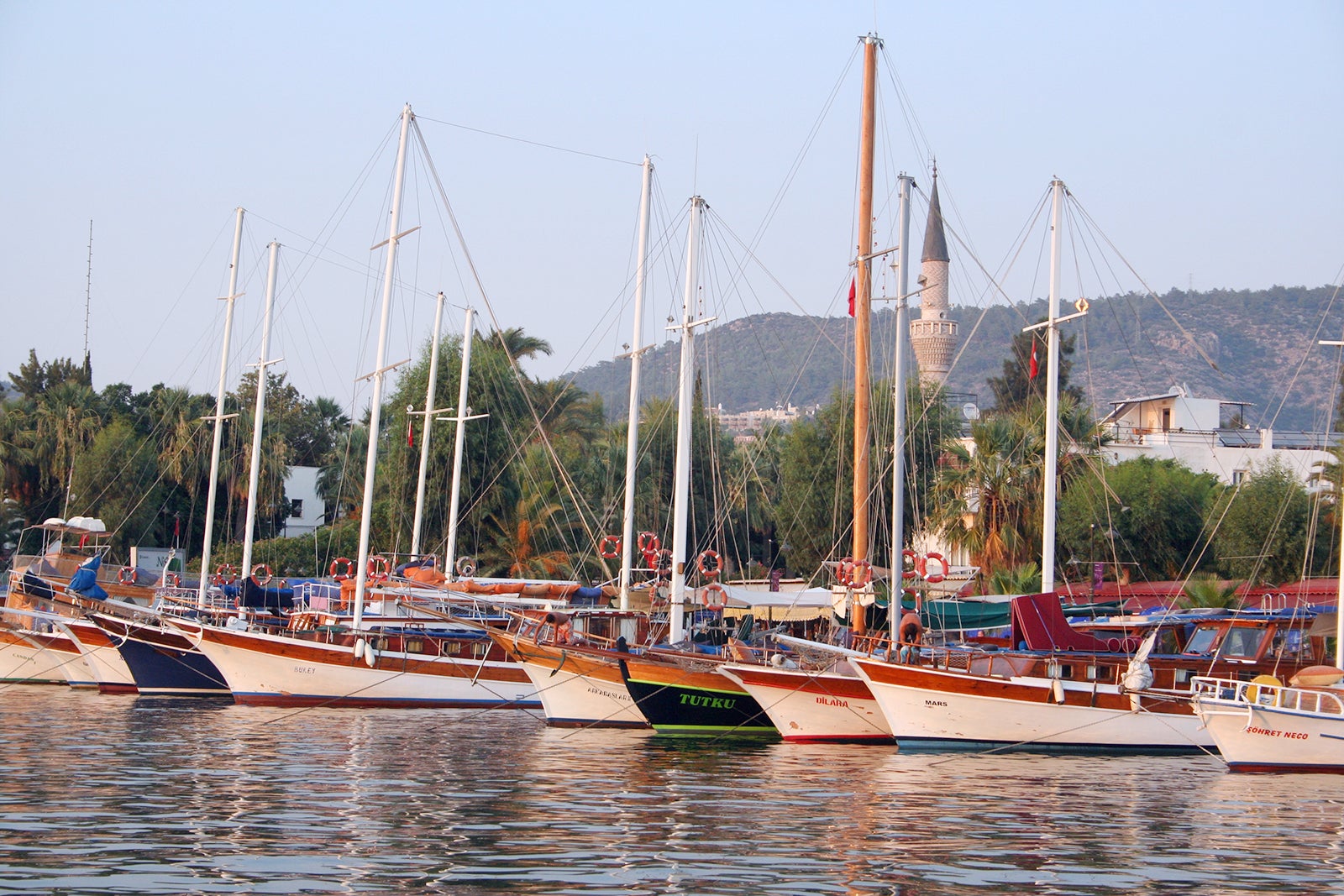 Get ready for an incredible day of sea, sun and swimming when you sign up for a boat trip around the spectacular Bodrum Peninsula. The boat makes several stops during the cruise, including the bay of an island that's only accessible by boat, giving you and your children many opportunities to swim and snorkel in the transparent water.
The boats are comfortable and come with bathrooms, snorkelling gear, a bar selling snacks and beverages and sun loungers perfect for enjoying the sea breeze and beautiful views. Lunch is often included. Be sure to pack a towel and sunscreen.
8
Visit local weekly markets
A highly recommended excursion to mingle with locals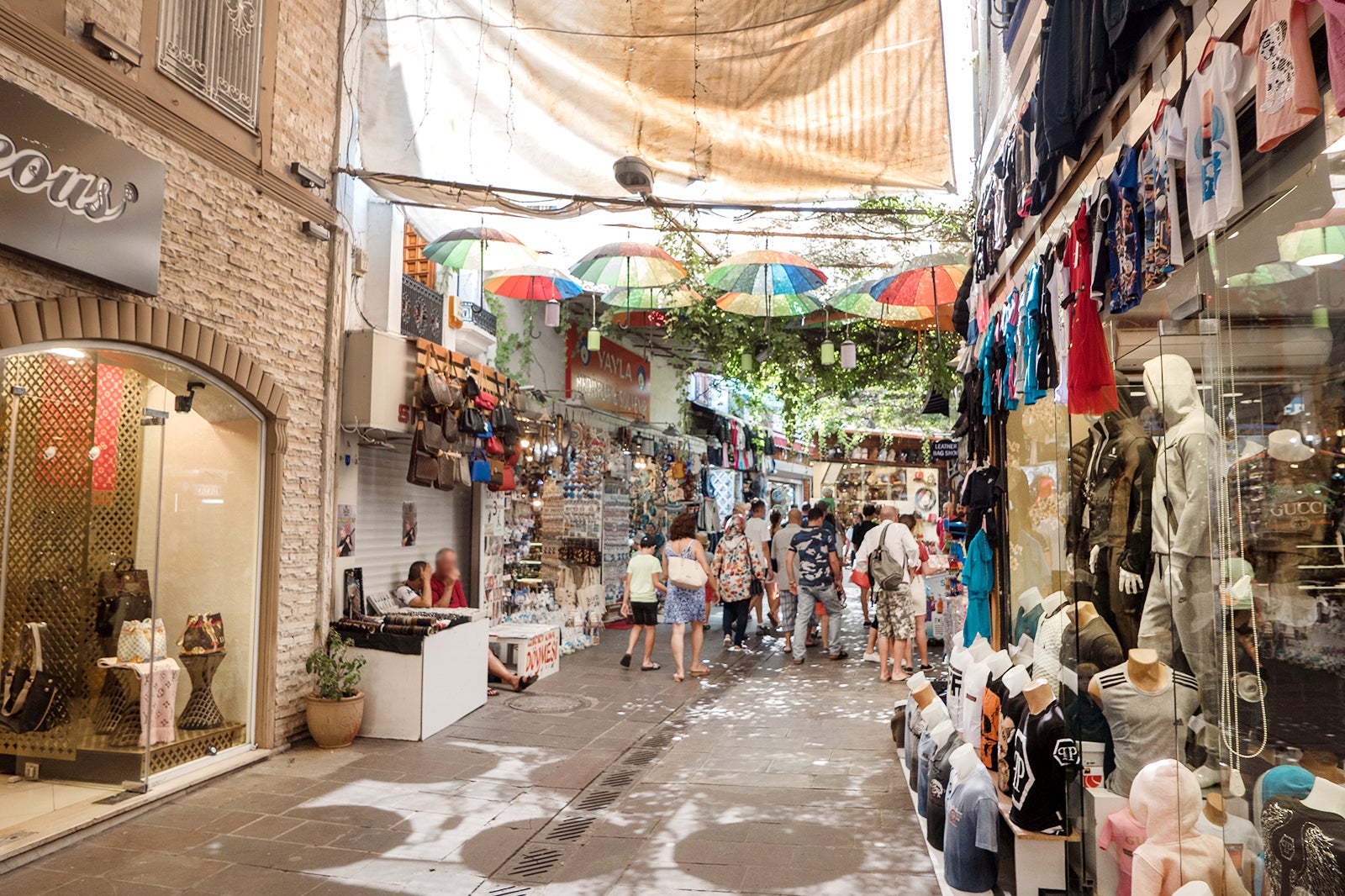 Every day of the week, you'll find a local market happening somewhere in or close to Bodrum. Visiting a busy, buzzing market gives you and your family the unique opportunity to experience an authentic and favourite Turkish pastime. Plus, you can practice your bargaining skills.
Central Bodrum hosts a textile market on Tuesdays, where you can buy handmade clothing and bags. On Fridays, piles of local fruit and vegetables and the day's best catch are on display. Every Thursday, the traditional Yalıkavak Market, 18 km northwest from Bodrum, sells everything from spices, desserts (including Turkish delight) and dried fruit to accessories, toys and souvenirs.
Location: Bodrum, Muğla Province, Turkey
photo by Shadowgate (CC BY 2.0) modified
9
Rabbit Island in Gumusluk
Wade to see wild rabbits and snorkel in clear waters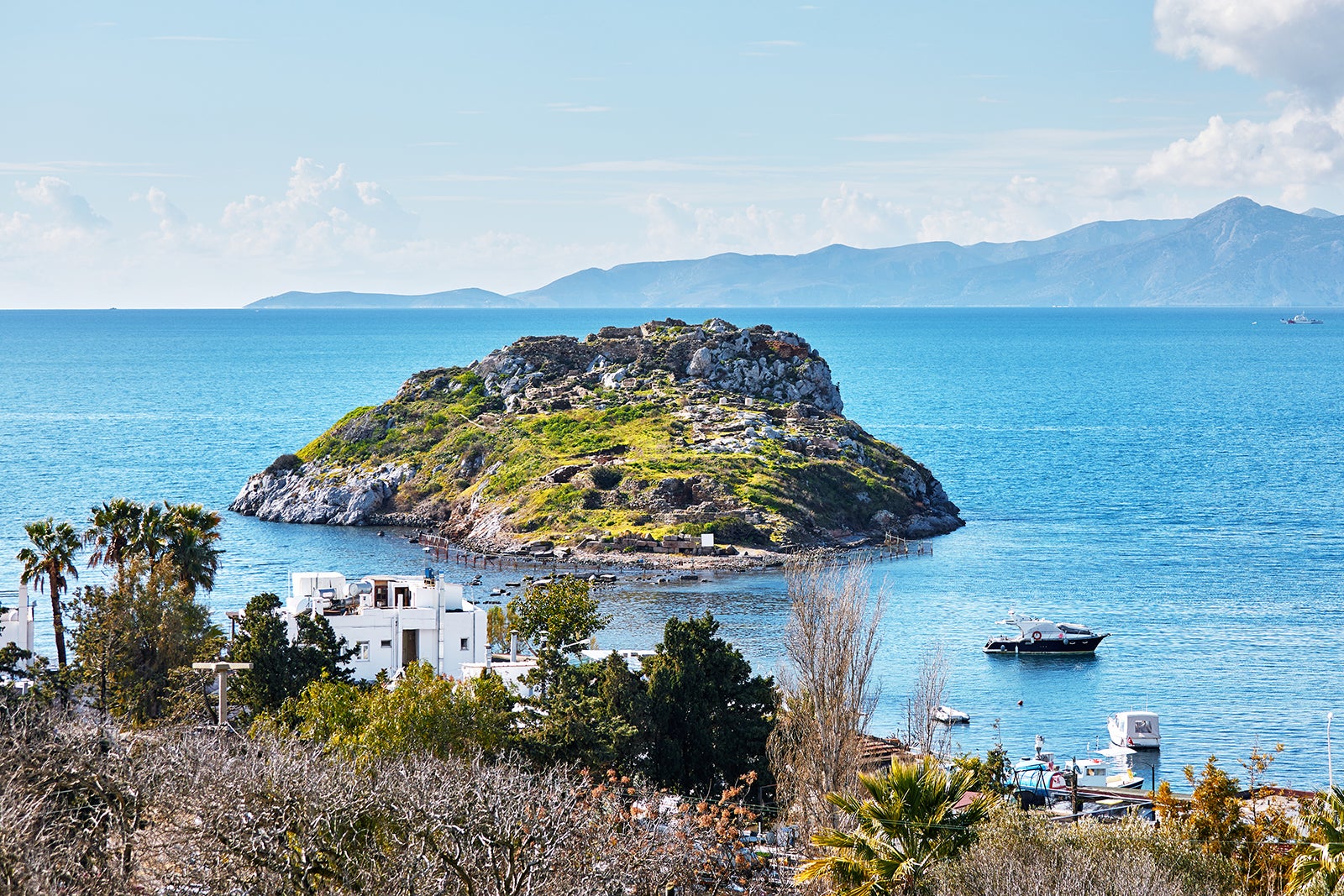 Rabbit Island is connected to the Gumusluk coastline by a thin strip of land. The quaint seaside village of Gumusluk is located 22 km west of Bodrum city centre and boasts fresh fish and crystal clear water. The island is the site of the ancient city of Myndos and is now an archaeological site, and is indeed home to wild rabbits.
At low tide, it's possible to wade over a submerged causeway to the island to try and spot the furry animals. Older children will also love jumping off the rocks and snorkelling in the warm waters. It's recommended to wear water shoes to avoid slipping.
Location: Gümüşlük 48970 Bodrum, Muğla, Turkey
10
Karaincir Beach
A soft-sand beach with calm water
Karaincir Beach is a wide, sandy beach in the small village resort of Karaincir, some 20 km southwest of Bodrum. Surrounded by 2 hills, the easterly facing beach is sheltered from the wind and boasts tranquil, shallow water safe for toddlers to swim in.
Makeshift restaurants border the 500-metre long beach. Wooden jetties that stretch over the water are ideal for sunbathing and cooling your feet.
Location: Karaincir Tekçam, Erdilli Plajı Yolu, 77500 Armutlu, Yalova, Turkey
Back to top