Siam Square Bangkok
Everything You Need to Know About Siam Square
Siam Square, like the city in which it is located, is an area of contrasts. In essence, it's the hub of all things cool, an individual expression point where styles are both shaped and surface (and resurface). Siam also holds claim to being the most expensive place to rent land in Bangkok. It is to The City of Angels, what Bond Street is to London and Fifth Avenue to New York.
Siam Square itself is something of an open-air shopping complex that radiates a feeling of creativity. Recently, new malls have been taking the place of the street vendors but there are still lanes upon lanes to explore. This area stretches from Rama 1 Road down to the Chulalongkorn University Campus and from Phayathai Road over to Henri Dunant Street.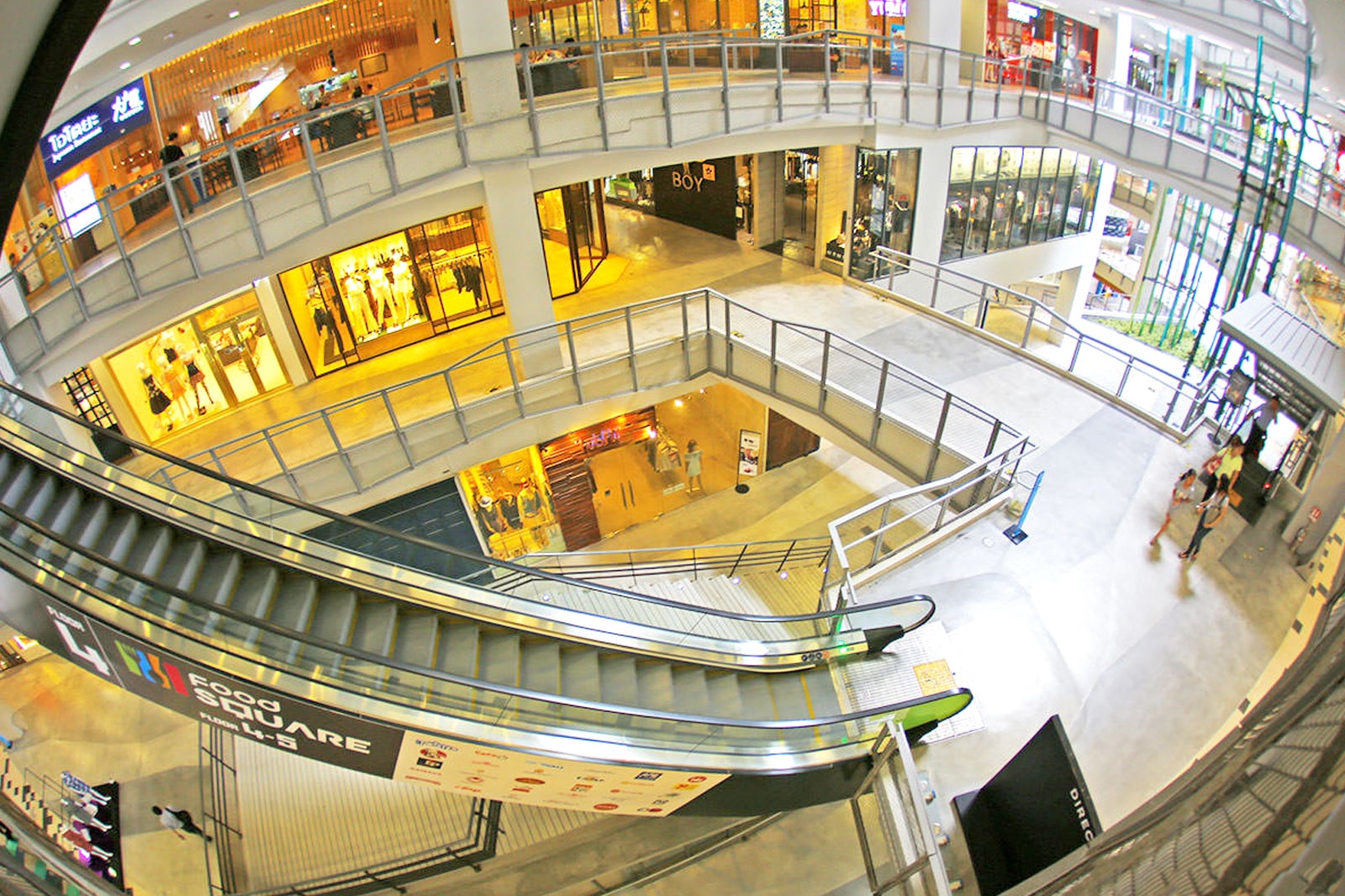 Siam Square One is the latest shopping mall to open in Siam Square, taking the place of roughly half of the market area. This 7-storey mall is home to cheap fashion items on the bottom 2 floors, where young, trendy fashion is for sale for around 100-200 baht per item.
The 2 floors above it are reserved for Thai and International brands, with a handful of up-and-coming fashion boutiques congregating on the Siam Square Soi 5 side of the mall. The upper floors are dedicated to dining mostly, with a couple of technology stores in between. The restaurants cover cuisines from most Asian regions, be it Korean BBQ, Japanese noodles or even Thai-style French patisseries. Located directly opposite Siam Paragon, there's a direct walkway from Siam BTS Station into Siam Square One, so it's pretty much impossible to get lost.
Read more
Location: 388 Rama I Rd, Pathumwan, Bangkok 10330, Thailand
Open: Daily from 10 am to 10 pm
Phone: +66 (0)2 255 9994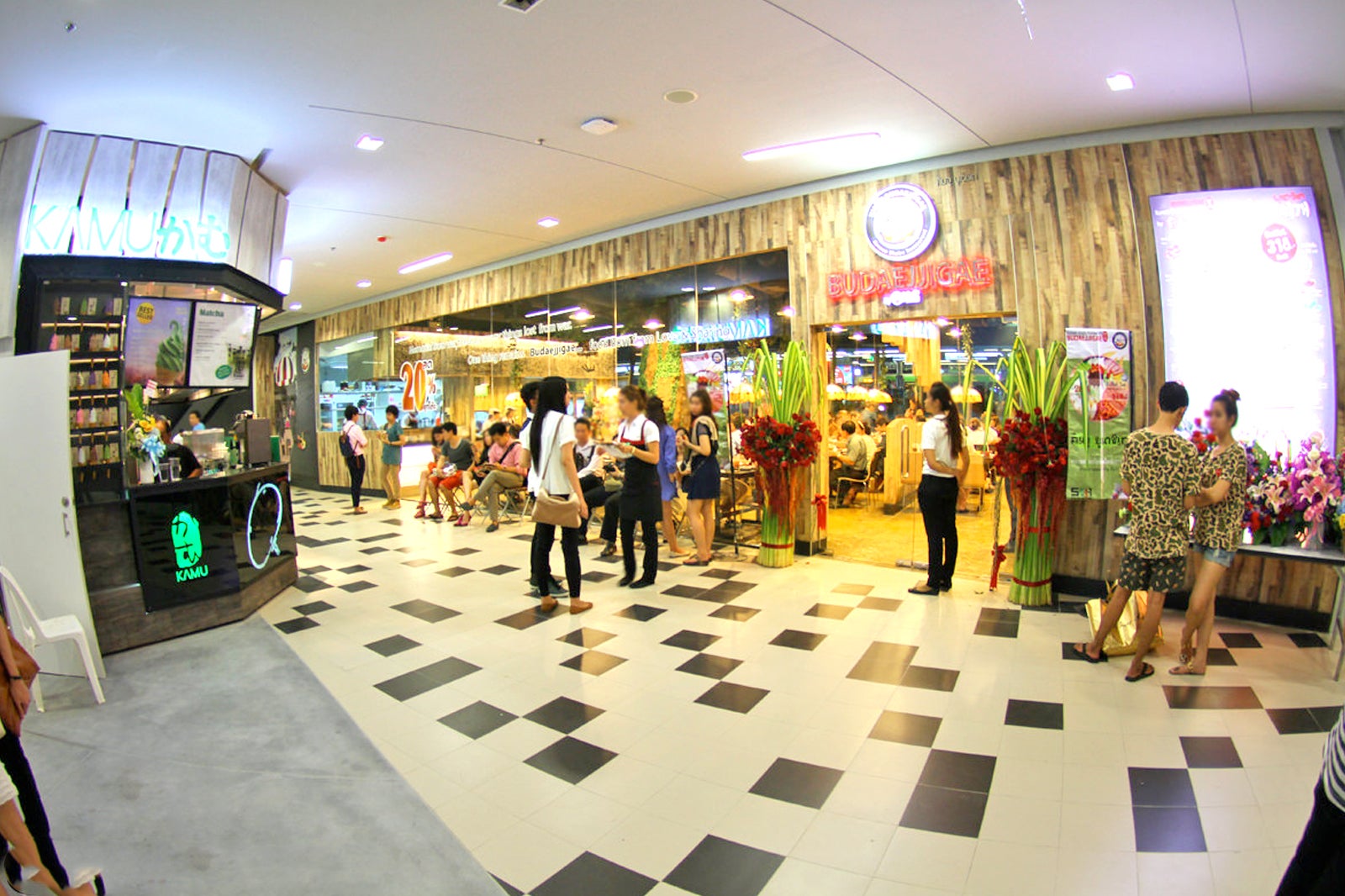 It's a well-known fact in Bangkok that if you want to know what is 'in', head on down to Siam Square. A dense warren of boutiques, cafes and market stalls selling various apparel; this is where fashionistas get a real taste of alternative style and shopping. True to Bangkok's unified configuration, the area is a collaboration of internationally renowned high-end brands and independent traders and the price scale goes right across the board.
The jewel in the crown of the city's shopping centres – Siam Paragon – completes the strip of malls that begins at MBK and fringes the square. These are where Bangkok earns its stripes as an international fashion hub, with a profusion of leading designers having flagship stores inside.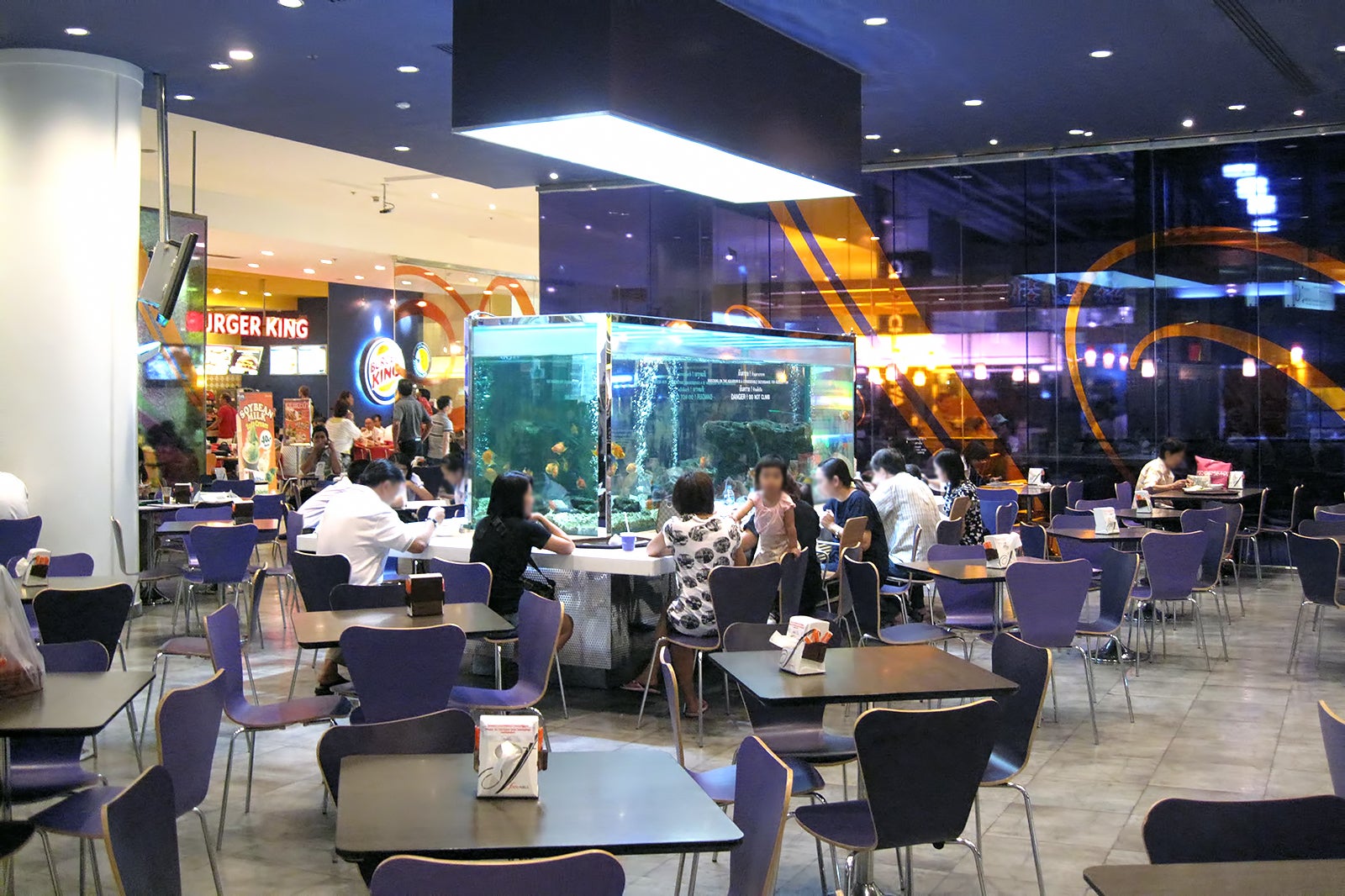 To sum up Siam Square dining up in 1 word, 'eclectic', would be about right. An abundance of food options pepper the streets, from classic Thai street food to global delicacies, to sweet and simple sandwiches and pastries. Siam Discovery and Siam Paragon are home to an incredible array of restaurants and cafes, but don't discount Siam Square itself, as plenty of cafes, patisseries and street food hawkers compete with the latest dining trends; be that Japanese ramen, Korean hot pot or fusion pizza.
Hard Rock Café is another popular choice for visitors. Burgers, steaks and Tex Mex are served to a rock'n'roll soundtrack for the ultimate Americana dining experience. For upscale dining, the concentration of 5-star hotels in Siam provides some of the city's most delectable dishes in unparalleled surroundings. Siam is also home to a number of rooftop bar and restaurants, including Centara's Red Sky.
photo by @felixtriller (CC BY 2.0) modified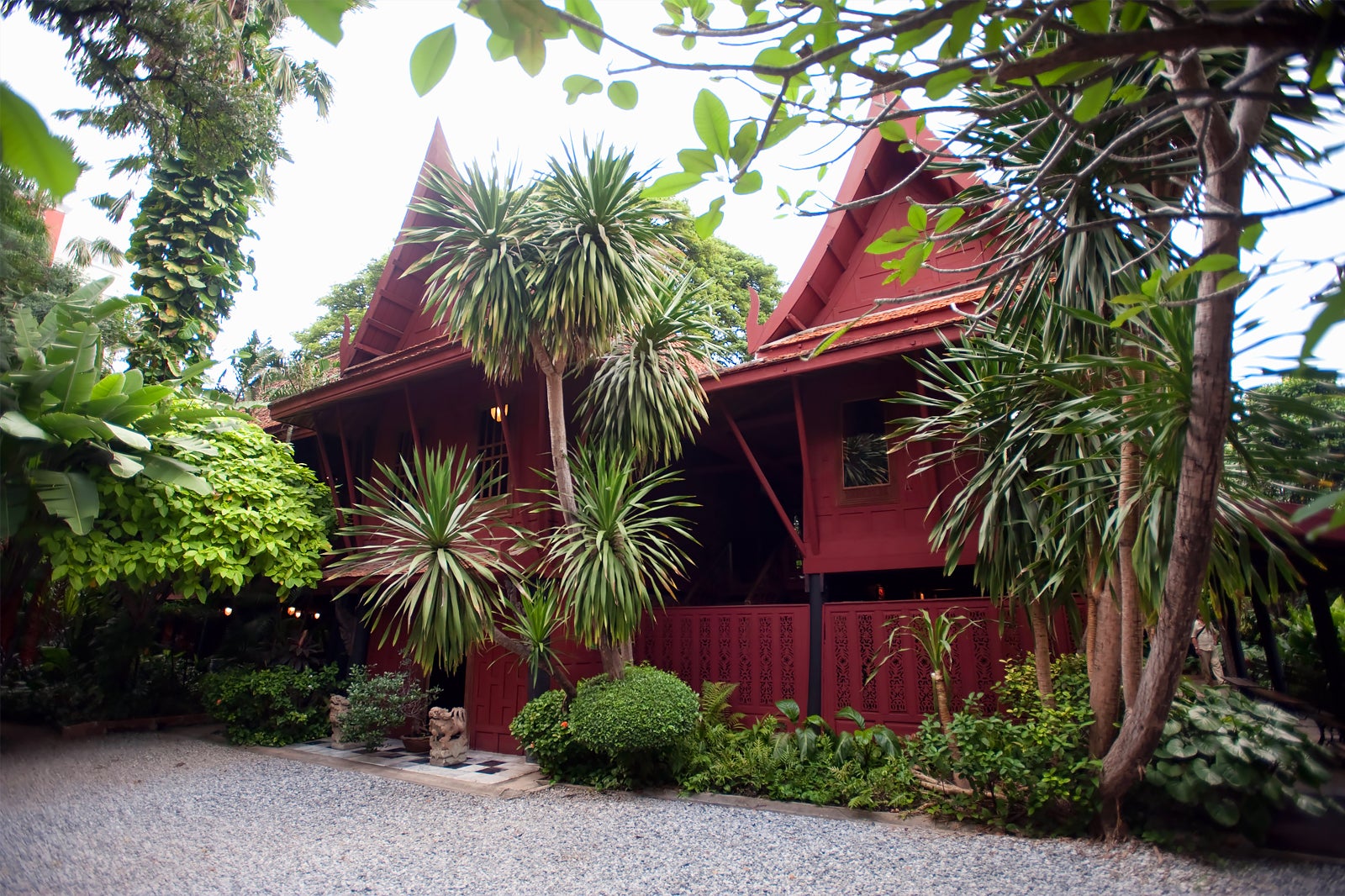 This is a fun area that carries elements of both old and new Thailand. Quirky Japanese-fashioned fads such as karaoke booths collide with traditional bowling alleys and cinemas. Siam Paragon is a fusion of shopping and entertainment opportunities.
Siam is also home to some of the city's oldest picture houses such as The Lido and the beautiful, Art Deco-designed Scala, both of which feature arthouse movies. A 5-minute walk from the square, just past the National Stadium BTS is the Jim Thompson Museum; the enigmatic American famed for igniting the silk trade in Thailand. This is his former home.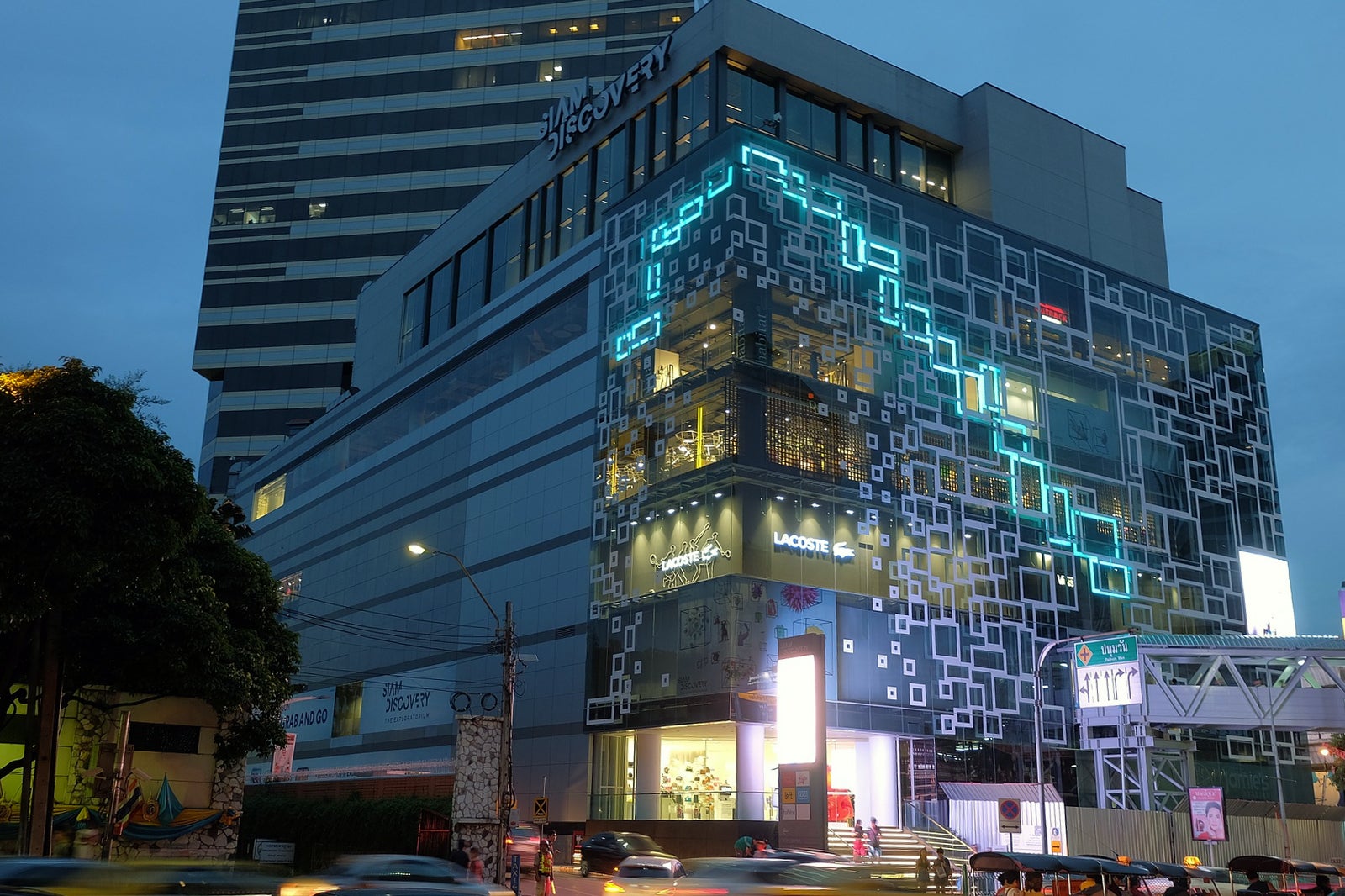 While Siam is not huge on nightlife, it does fairly well for a night out. Numerous upscale bars can be found within the hotels that surround Siam Square are popular with both tourists and Bangkok's professionals. Hard Rock Café also has live bands perform nightly. The majority of the city's notorious nightlife is in Silom, 10 minutes away by Skytrain, while many of the best clubs are in nearby Sukhumvit.
6
Hotels around Siam Square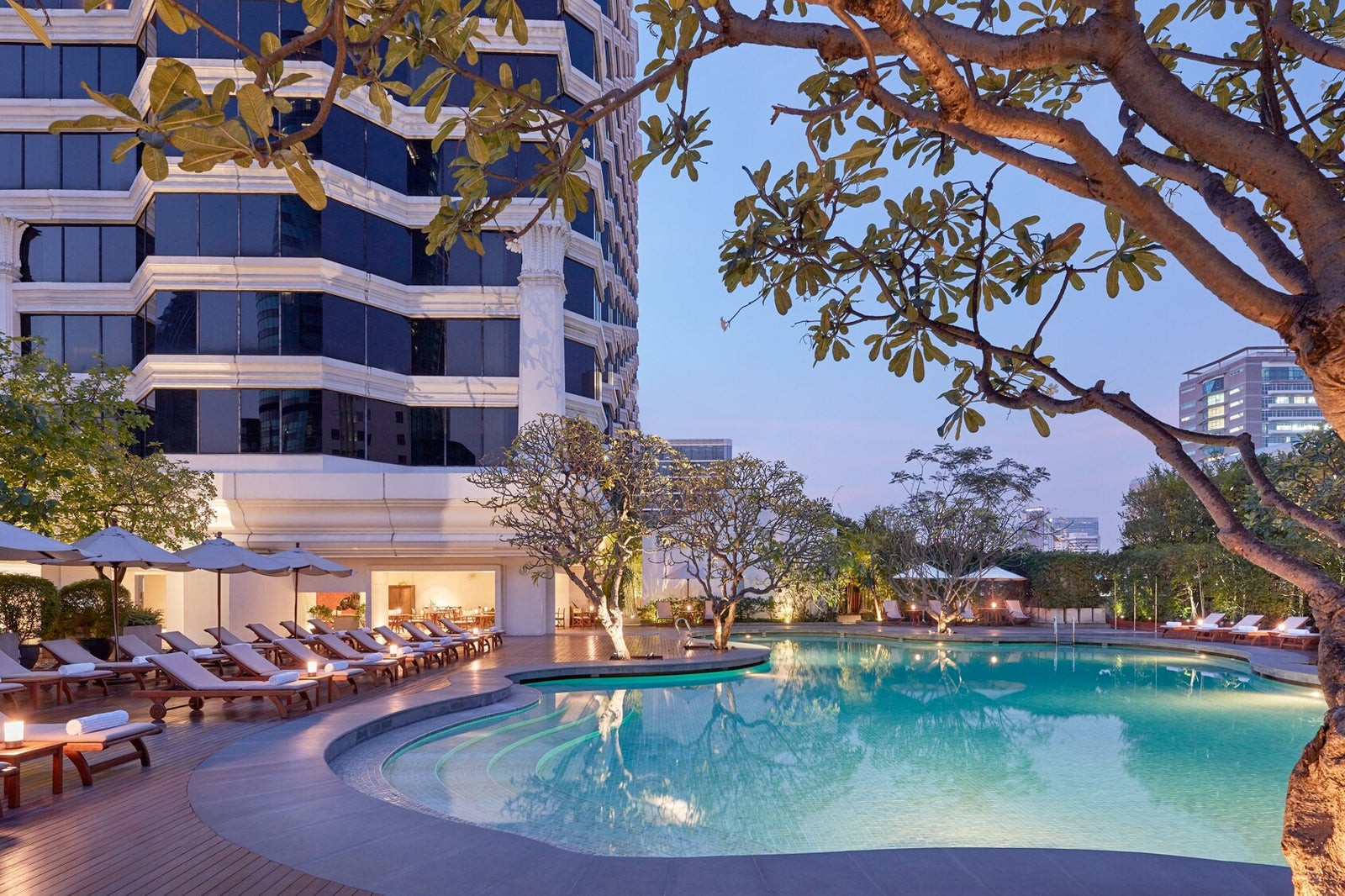 As the centre of Bangkok, Siam has more than its fair share of hotels. Luxury brands such as Siam Kempinski, Grand Hyatt Erawan, and Centara Grand at CentralWorld are all prominently placed (often connected to one of the many mega malls in the area), leading from Siam to Chidlom. This is a highly desirable place to stay and it's easy to walk between the neighbouring areas thanks to the overhead walkway between BTS stations.
Mid-range and budget hotels are also well represented in Siam Square with the iconic Novotel Bangkok on Siam Square Hotel being joined by Hotel ibis Bangkok Siam and even hostels such as the backpacker-favourite, Lub d Bangkok Siam.