RCA in Bangkok
Where to Party in RCA and Ratchada
Royal City Avenue – more commonly known as RCA – is the epicentre of Bangkok's clubbing scene. It's an officially designated nightlife zone so you can be assured of a party 7 nights a week. Clubbing institutions are packed every night and, on weekends, they're rammed to full capacity. There are so many options for partygoers in RCA, with international DJs and live concerts by popular local artists all in 1 night. RCA is separated into 4 blocks: Block A is closest to Rama 9 Road, and, at the opposite end, Block D leads onto Petchaburi Road, both of which have MRT Underground stations.
Even in midweek, RCA gets busy. However, on weekends it's overrun with impeccably dressed young revellers, most of them Thai and in their late teens or early 20s. The vibe is young, the mood carefree, and with lots of security, you can feel safe as you party the night away. Simply follow our guide to the best clubs and bars in RCA Bangkok.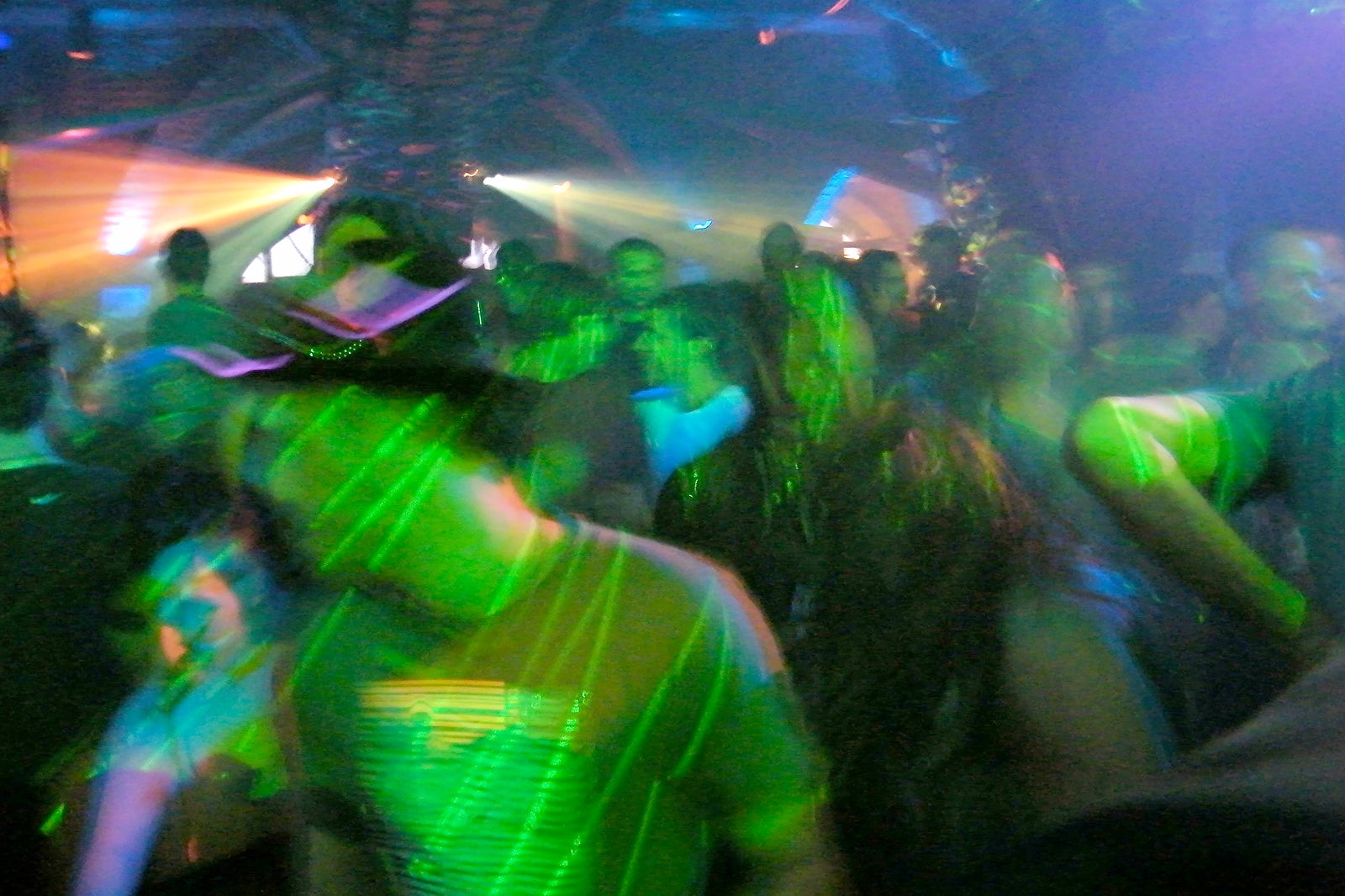 Live Arena RCA opens periodically for certain events, which at the moment, take place about once a week. Music-wise, it's heavily EDM and house focused – they've already welcomed many big-name international DJs such as 2ManyDJs, Fritz Kalkbrenner, Yves V, and Moonbootica.
Live RCA club emphasizes the music, which means an impressive sound and LED light system, and, most importantly – a huge dance floor that gets packed out during their special events. Located near the Petchburi Road entrance of RCA, keep an eye out for special events on social media.
Location: RCA Alley, Khwaeng Bang Kapi, Khet Huai Khwang, Bangkok 10310, Thailand
Open: Depends on the event
Phone: +66 (0)86 860 0808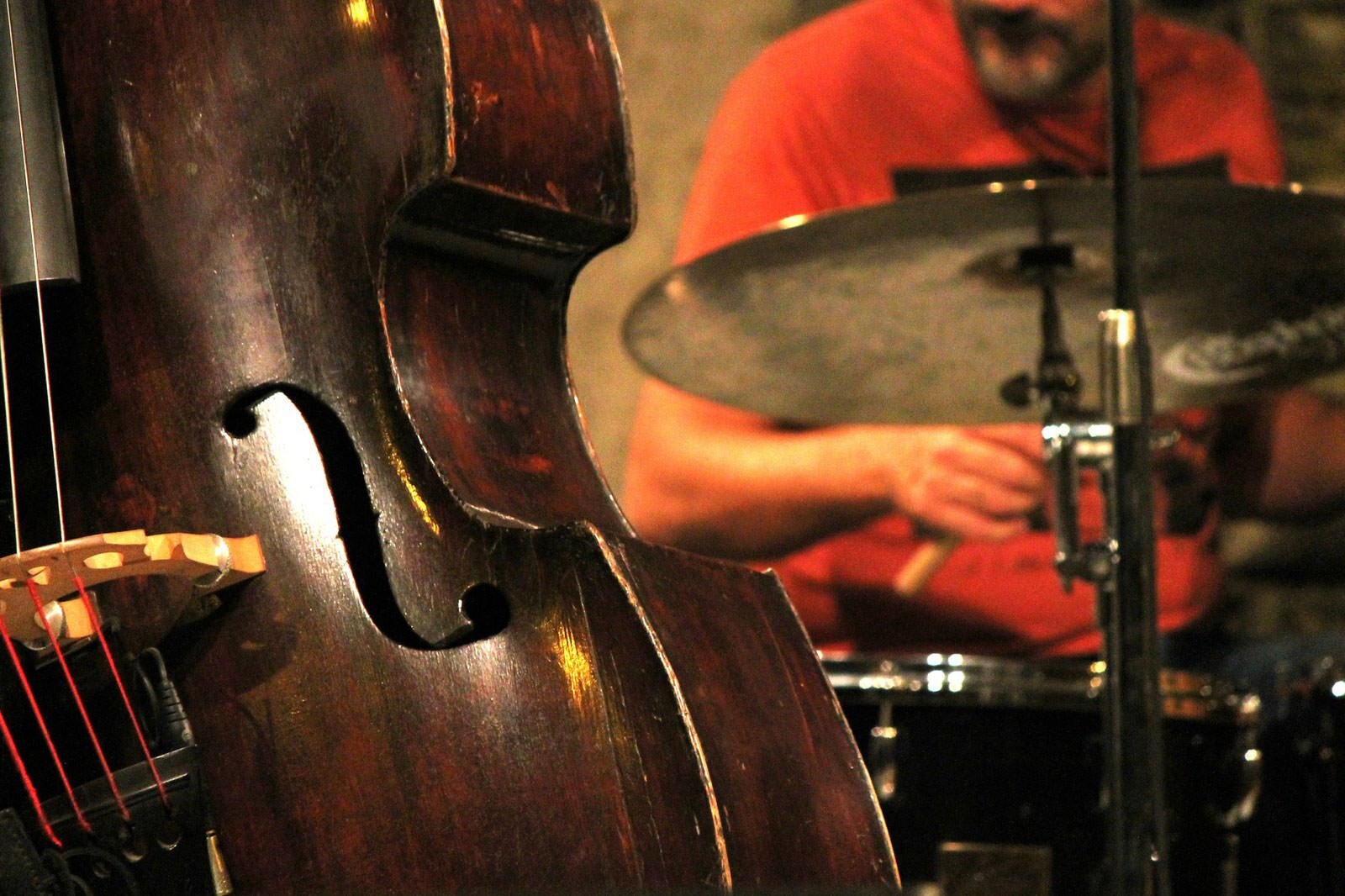 More of a music club and mini-concert hall than a party house, Mello Yellow is where to go to meet like-minded music lovers – and down a few beers or choose a bottle from their impressive wine list.
The funky venue keeps its concert schedule eclectic and diverse, welcoming all music genres, although there is a strong focus on jazz. The live jamming sessions are the most fun, as they bring together spontaneous acts between local and international artists.
Location: RCA Alley, Khwaeng Bang Kapi, Khet Huai Khwang, Bangkok 10310, Thailand
Open: Monday–Saturday from 6 pm to 2 am (closed on Sundays)
Phone: +66 (0)2 641 4283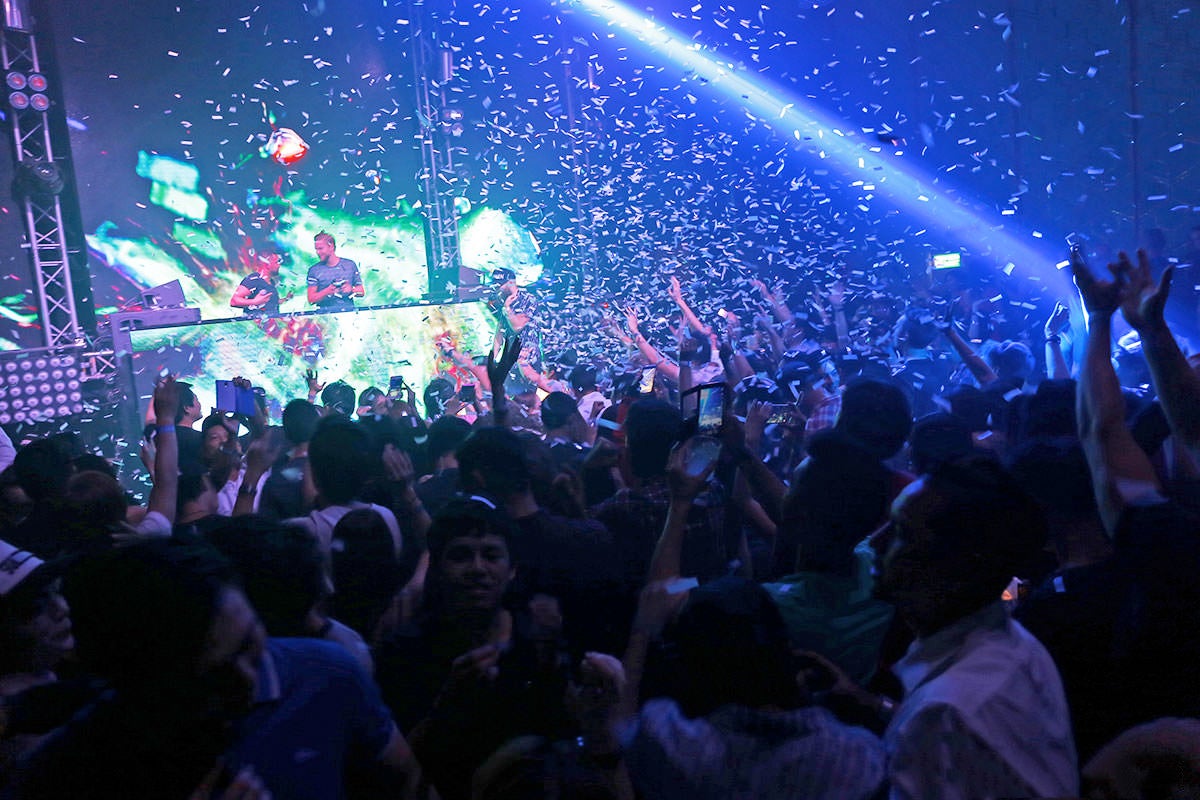 Onyx is one of the biggest and most impressive clubs in the clubbing Mecca of RCA (Royal City Avenue), with a focus on bass-heavy house and EDM music. Entry fee is around 300 baht with a free drink.
At first glance, Onyx follows the style of the established club next door – Route 66. But this nightclub eschews the standard hip-hop and party pop for a stronger music policy of dance music. It swings between remixes of vocal hits and more intense house and techno tracks. Onyx is usually the last place to close in RCA Bangkok.
Read more
Location: RCA Alley, Khwaeng Bang Kapi, Khet Huai Khwang, Bangkok 10310, Thailand
Open: Daily from 9 pm to 2 am
Phone: +66 (0)81 645 1166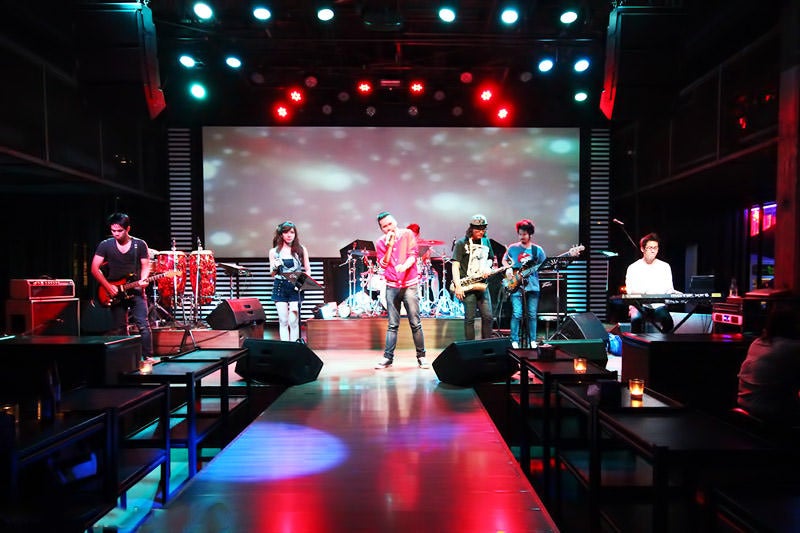 Route 66 Nightclub on Royal City Avenue (RCA) has achieved legendary status in Bangkok for its wild parties, and it seems everyone in the city has passed through their doors at 1 time or another. Open 7 nights a week, this massive nightclub tries to cater for all musical tastes. Entry is free for Thai citizens and 300 baht (or more) for foreigners, but this can be redeemed for drinks once inside.
Read more
Location: 28 New Petchaburi Rd, Bang Kapi, Huai Khwang, Bangkok 10310, Thailand
Open: Daily from 8 pm to 2 am
Phone: +66 (0)81 440 9666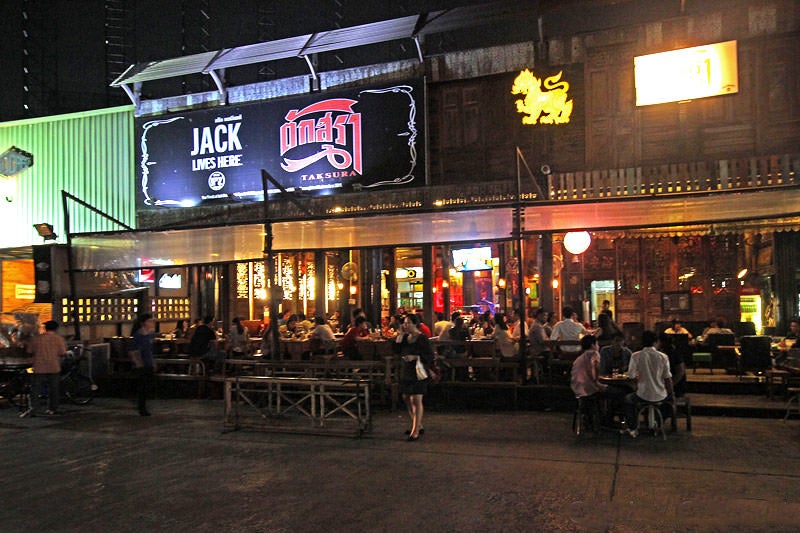 Taksura is a popular beer bar frequented by a mostly student crowd looking to down a few beers with friends. The exposed timber, vintage decor and acoustic cover band give it a country pub kind of vibe.
Accompany your tower of Singha with a tasty range of Thai dishes, such as grilled pork and tom yum soup. Taksura is one of the biggest and busiest bars in Block D of RCA, close to the Petchaburi Road entrance. Beers here are much cheaper than elsewhere on RCA, making it a good place to fuel up before hitting the clubs further down the street or for those times when you want to chat without screaming into someone's ear.
Location: RCA Alley Block D, Khwaeng Bang Kapi, Huai Khwang, Bangkok 10310, Thailand
Open: Daily from 6 pm to 1 am
Phone: +66 (0)2 203 0972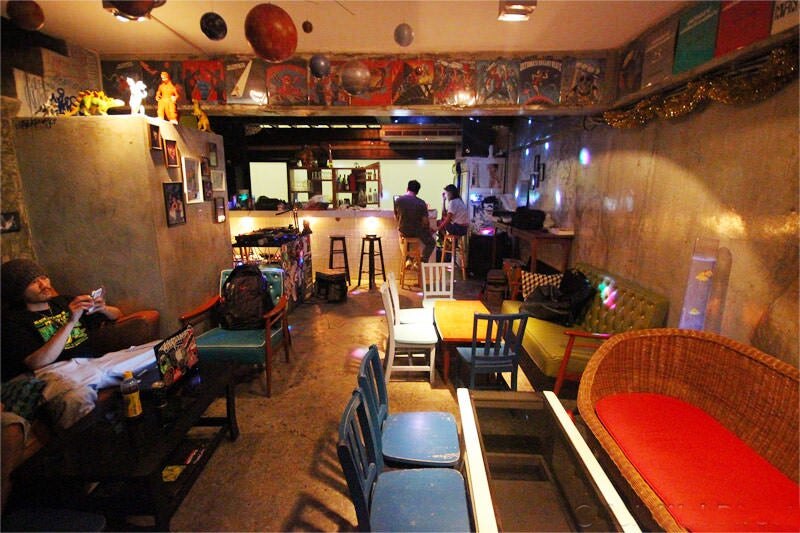 One of the best places to go for true hip-hop and rap music in Bangkok, look for the graffiti-style banner above ThaBeatlounge. This is a small, fashionable, but above all, friendly club on RCA. Hip-hop fanatics bring their own record collections and take turns demonstrating their turntable tricks, while rappers are encouraged to get on the mic. The crowd exudes a good-time vibe, helped by the reasonable drink prices. Anyone looking for the true hip-hop scene in Bangkok must check out ThaBeatlounge.
Location: RCA Alley Block C, 26 Bang Kapi, Huai Khwang, Bangkok 10310, Thailand
Open: Depends on the event
Phone: +66 (0)89 886 5665
7
The Proud Market Bangkok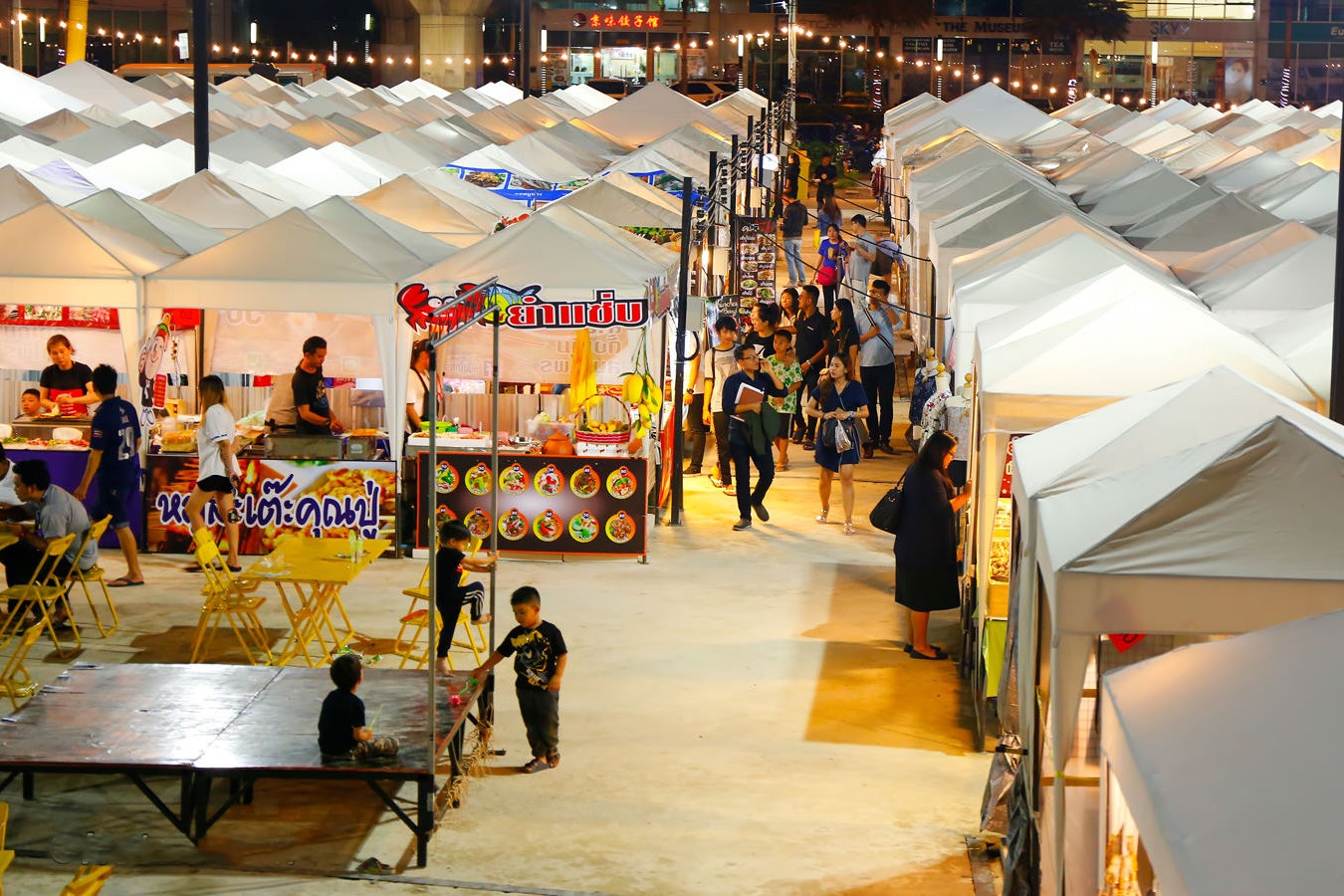 The Proud Market offers an interesting selection of food, shopping and entertainment. The range of street food is the real highlight, with a broad selection of wallet-friendly noodle dishes, kebab sticks and Thai curries, along with fancier dishes like fresh crabs, steaks and racks of ribs – there's even an oyster bar. In fact, the seafood here is brought directly from Surat Thani province daily, so you know it's fresh.
Several stalls offer a menu of fusion dishes, such as mini pizza and Korean-style shaved ice desserts, which are quite popular with locals. The range of snacks and treats on offer make it really fun to browse the stalls and snack slowly through the night (although, if you're really hungry, you could just sit down and enjoy a monstrous 1-metre rack of pork ribs).
Location: Rama IX Rd, Bang Kapi, Huai Khwang, Bangkok 10310, Thailand
Open: Thursday–Tuesday from 4 pm to 1 am (closed on Wednesdays)
Phone: +66 (0)80 997 8199
Massage parlours are found scattered all along Ratachadapisek Road and cater mostly to locals partial to a full service. The reliably gaudy and garish neon signs mean you can't miss them. Then there's Golden Dome Cabaret (opposite Soi 6), which offers ladyboy shows 4 times a day.
Ratchada is also one of Bangkok's best-kept after dark secrets - a place where loud neon-lit drinking spots cater to whisky-sipping locals set on having a mostly wholesome time with their friends. Much of the action takes place within a tightly packed cluster of music pubs, bars and clubs found in Ratchada Soi 4. With no entry fees, it's a great spot for bar-hopping, but it can get frenetically busy, especially on weekends.
Prices for drinks are very affordable and some places close later than most other places in Bangkok (though you may need to buy a bottle of whisky to partake). Worth bearing in mind is that foreigners may feel something of an oddity here, though the locals will make you feel nothing less than welcome.
9
Useful information about RCA Bangkok
With so many places to check out in RCA Bangkok, it's useful to note that all clubs issue guests with a stamp upon entry. This allows you to enter and re-enter throughout the night.
In the old days, RCA was a notorious magnet for underage teens, so it's mandatory to bring ID. All of the clubs will ask you for it, without exception.
Route 66 and Onyx have metal detectors and will search bags upon entry.