Phuket Textiles Shopping Guide
Where to Buy Thai Silk, Batik and Textiles in Phuket
Thailand is famous for its silk, with various grades of quality and suppleness found in different silk-manufacturing regions, mostly in the northern and northeastern provinces. Phuket is particularly famous for batik, which is commonly used to make sarongs, shirts, ties, and scarves.
Many upscale resorts in Phuket have onsite textile outlets, along with standalone outlets dotting the island, especially in Phuket Town. Check out our guide to textiles in Phuket – we've included some of the best places to shop for authentic Thai silk and textiles during your visit.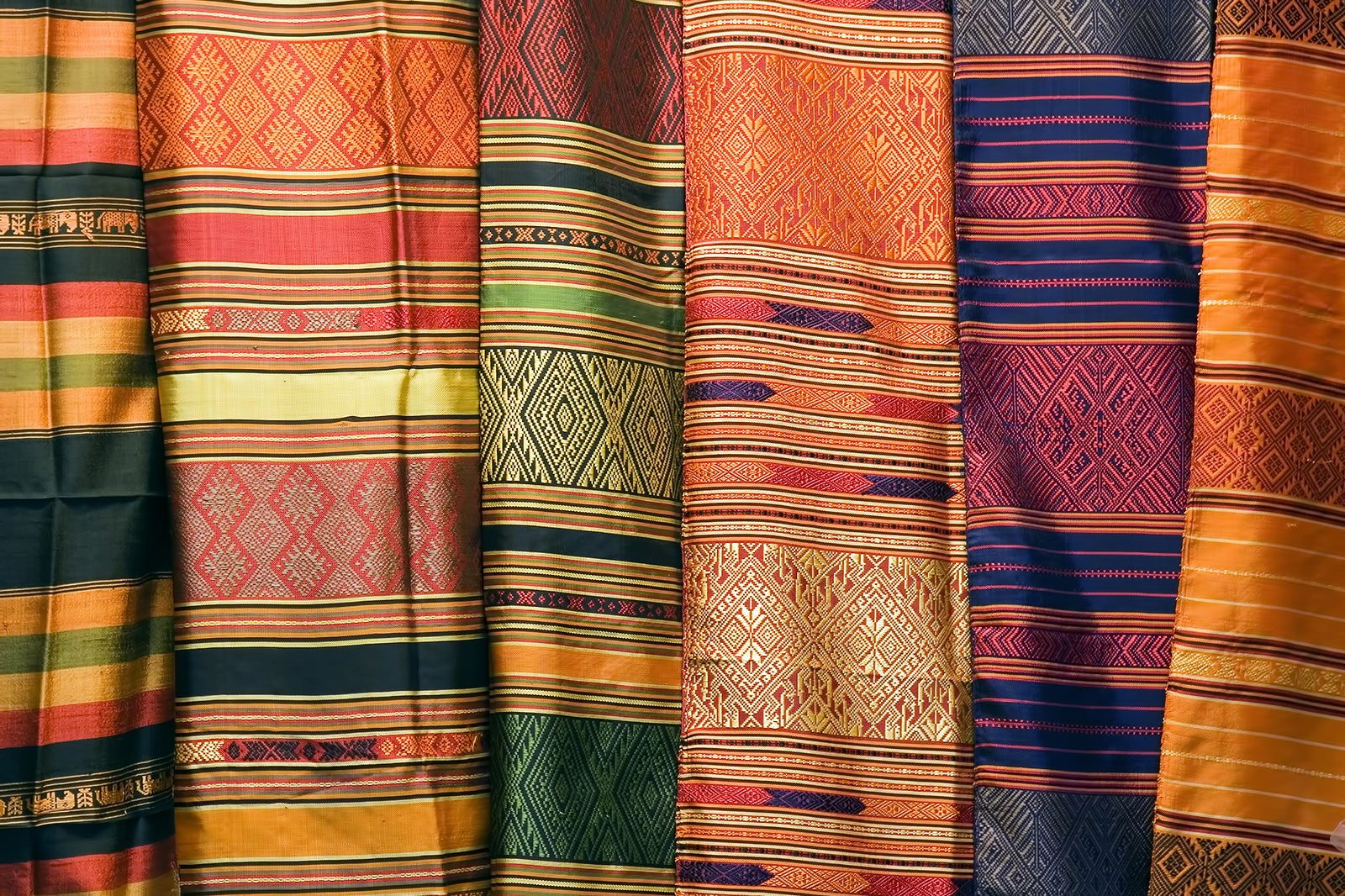 Thai silk producers have a lot to be proud of as their silk product is pretty much well-known around the world. Thai silk is famous for its high quality, unique colours, and patterns. It also plays a key role in sustaining the local economy.
Silk has been an important part of ordinary life in Thailand since the old days, especially at the time of old-fashioned hand-looming. The fabric was among the few items that showed social status. Certain silk patterns and designs were limited to only high-ranking people like royalty and nobility. Commoners only wear silk on special occasions.
Thai silk is available in many colours, widths, lengths and thicknesses. It's also sold as bespoke products such as shirts, blouses, suits and jackets, as well as bedcovers and furnishings.
2
Where to buy Thai silk in Phuket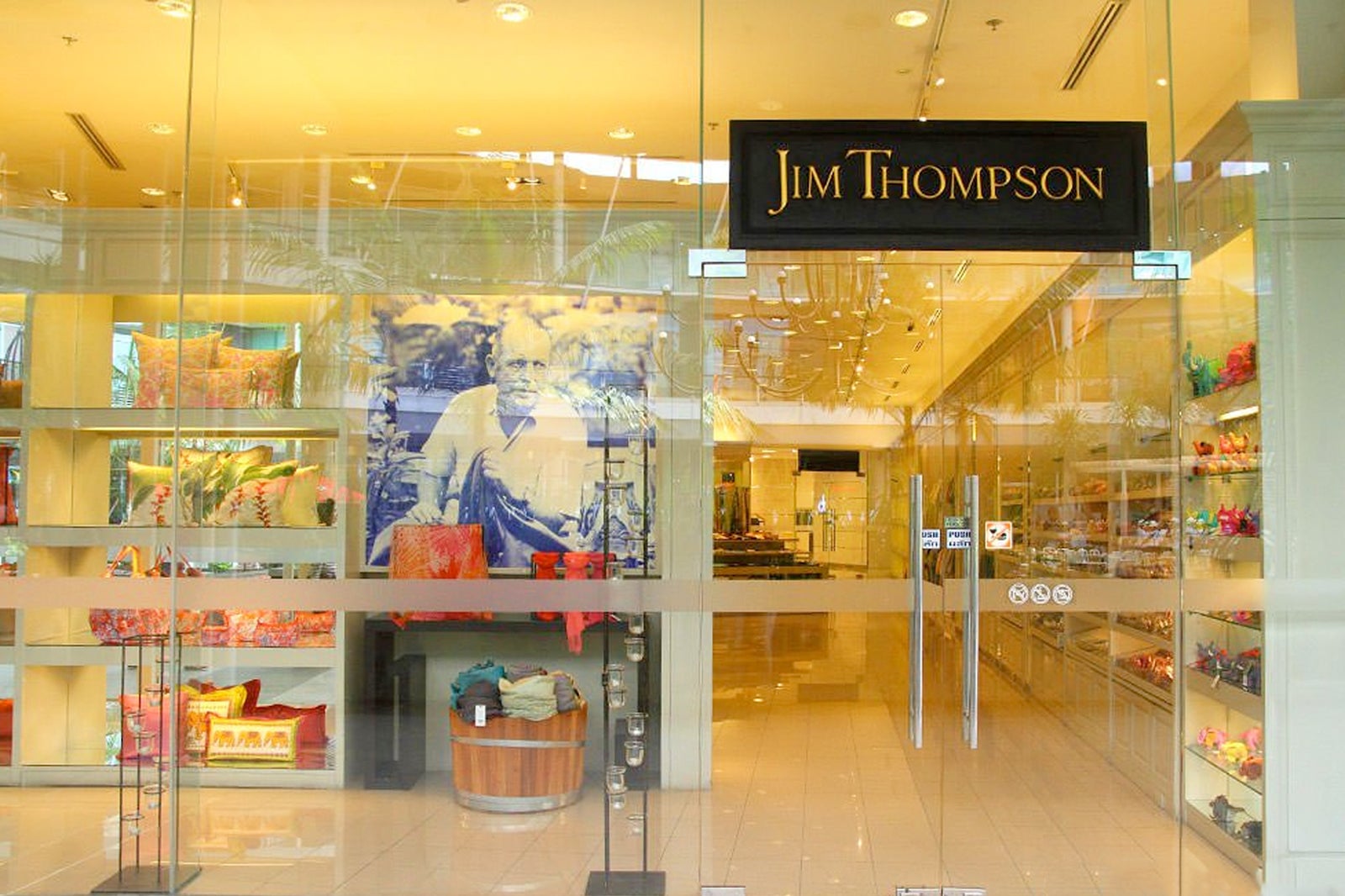 Prices and quality vary greatly, but good-quality Thai silk is available at major shopping malls in Phuket, as well as upmarket tailor shops and luxury hotels. One of Thailand's most famous silk production companies is Jim Thompson.
Jim Thompson
Jim Thompson brought western influence into Thai silk, turning the traditionally functional fabric into fashion, accessories and home décor items. There are around 8 branches of Jim Thompson in Phuket
Le Meridien Phuket (Patong Beach)
Hilton Phuket Arcadia (Karon Beach)
J.W. Marriott (Mai Khao Beach)
Blue Canyon Country Club
Katathani Resort (Kata Beach)
Central Phuket Department Store (Phuket Town)
The Courtyard (Phuket Town)
Canal Village Phuket at Laguna Resort Complex (Bangtao Beach)
Phuket night markets
Night markets in Patong and touristy areas around the island often have street vendors selling mass-produced squares of woven silk. While they might not have the best quality, they are very affordable and make excellent souvenirs. Most Phuket night markets also offer imported Chinese silk garments.
There are several stores in Phuket Town that offer good quality Thai silk:
China Inn
Location: 21 Thalang Road, Talat Yai, Muang, Phuket 83000, Thailand
Tel: +66 (0)76 356 239
Ban Boran Textiles
Location: Phang Nga Road, Talat Yai, Muang, Phuket 83000, Thailand
Tel: +66 (0)76 258 249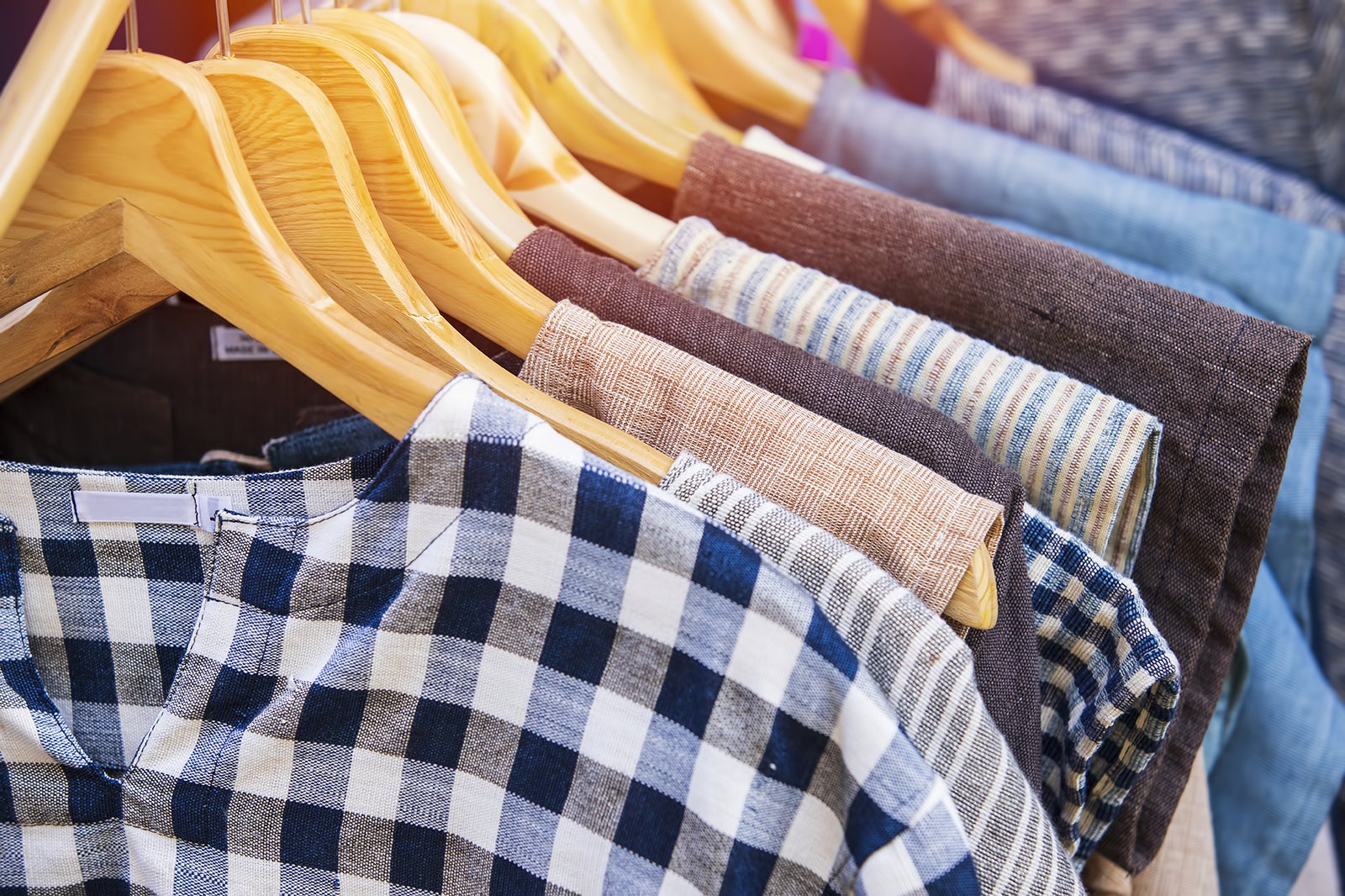 Cotton is a speciality of Northern Thailand, but you can find a basic selection of patterns and clothing in Phuket. Broad-weave cotton shirts, pants and skirts are best worn on warm days as they often breathe better than closely-woven, fine silk.
Cotton homeware items like tablecloths, napkins, and cushion covers, often come in natural, modern colours. Many night markets and department stores offer these products at reasonable prices. You can shop for Thai cotton clothes at Thai local boutiques along Yaoworat Road in Phuket City. The Jim Thompson silk boutique also stocks Thai cotton products.
4
Where to buy cotton fabrics in Phuket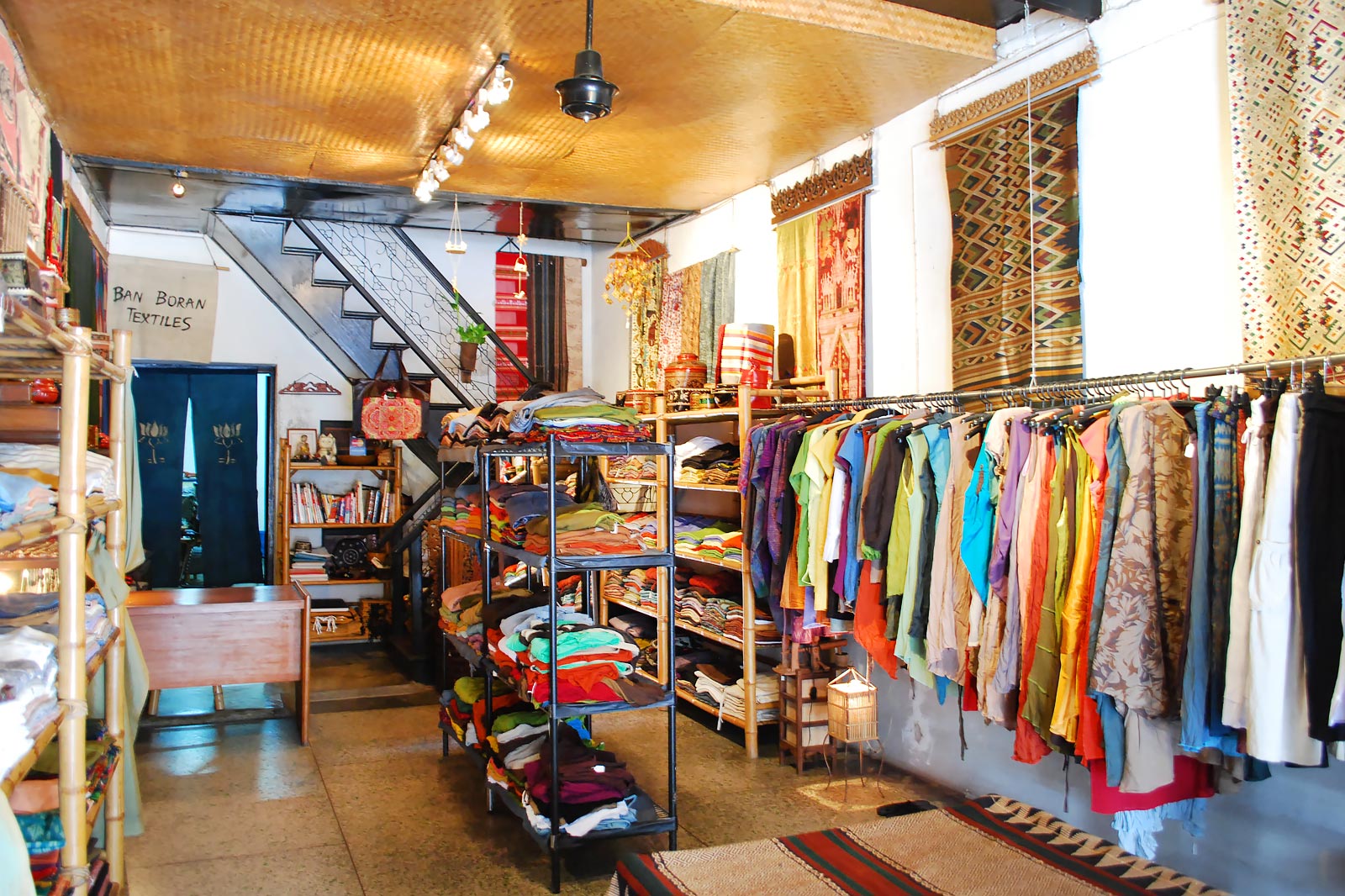 Cotton homeware products are available at many night markets and department stores in Phuket. Standalone boutiques stock cotton clothes, though prices can be quite high.
Baan Boran Textiles
Location: Phang Nga Road, Talat Yai, Muang, Phuket 83000, Thailand
Tel: +66 (0)76 258 249
Jim Thompson
This famous silk brand stocks a selection of Thai cotton clothes in many branches on the island.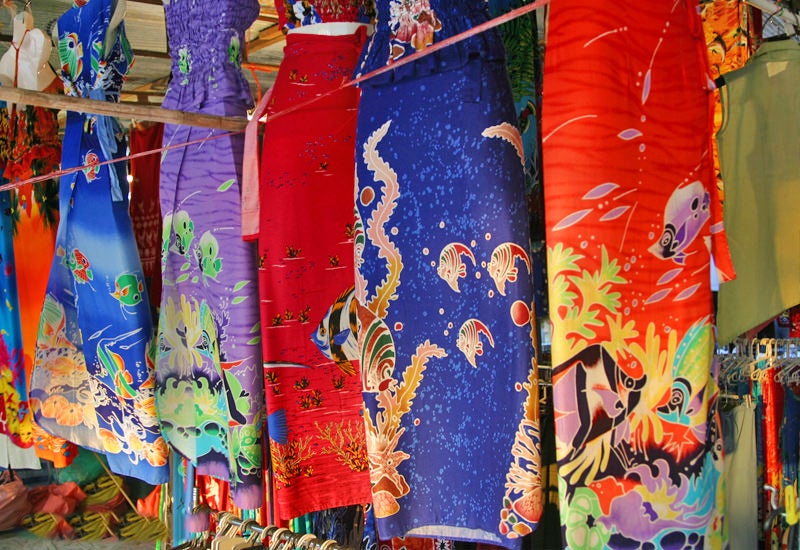 Batik might originate from Java, but it's commonly worn by the Peranakan community in Phuket Old Town. Sarongs, shirts, bags, and clothes are decorated with swirling patterns and bright colours of the rainforest and sea.
6
Where to buy batik in Phuket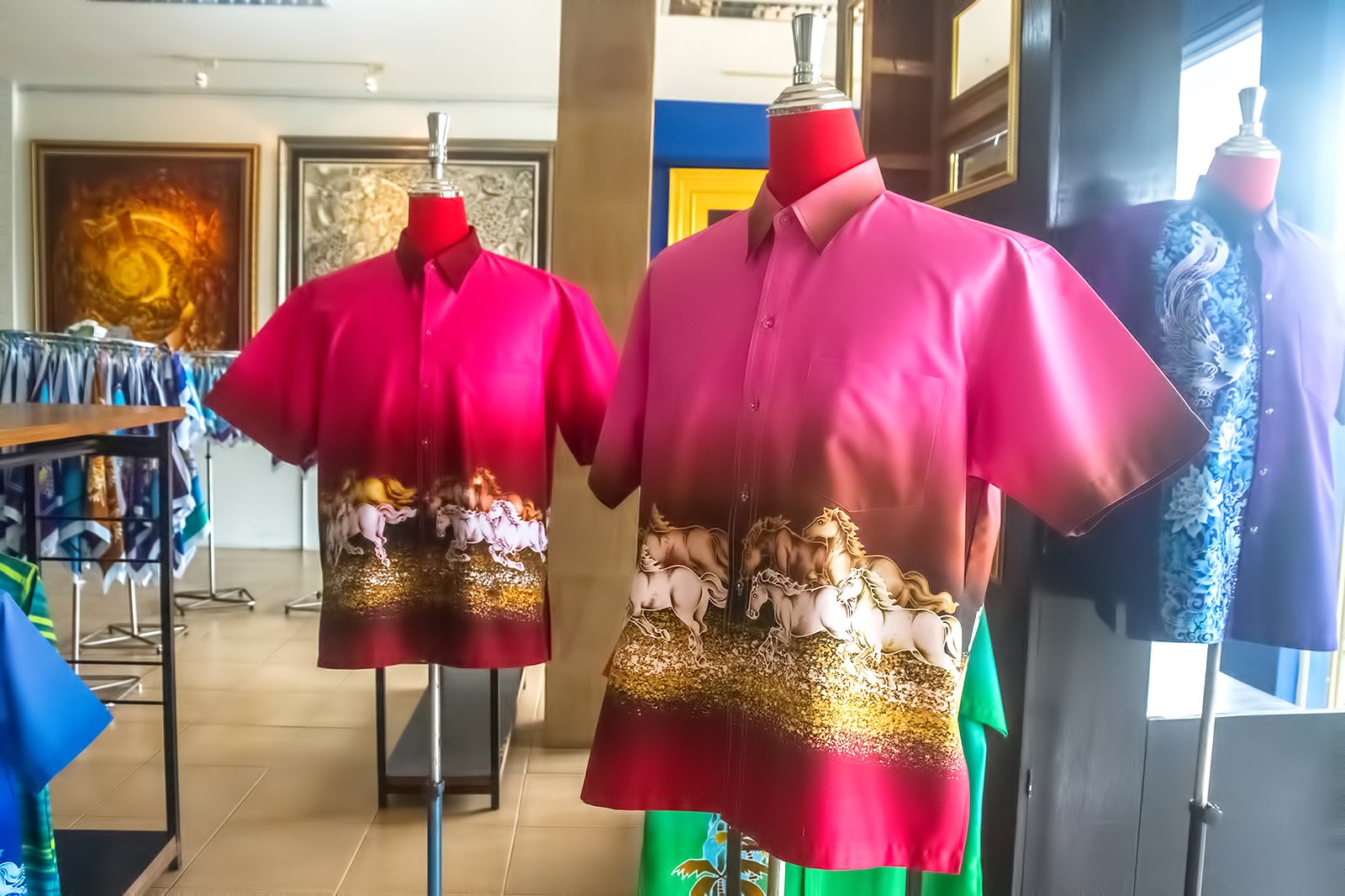 You can find many small stores around Patong, Rawai and Phuket City selling colourful batiks.
Phuket Batik Shop
Phuket Batik is one of the oldest batik suppliers on the island. Made-to-order clothes, instruments, and souvenir items are available both in-store and online.
Location: 371/4 Soi Yaowarat, Phuket Town, Phuket 83000, Thailand
Tel: +66 (0)88 765 2327
Chai Batik Phuket
Chai Batik Phuket is owned by national award-winning artist Chai Chansongsang. The shop offers both ready-to-wear and custom-made-clothes at reasonable prices.
Location: Chao Fah East Road, Phuket Town, Phuket 83000, Thailand
Tel: +66 (0)89 871 3292
Batik House (Baan Batik)
At Baan Batik, every piece of batik is designed by its in-house artists. This long-running boutique is a must-visit if you're looking for original batik prints.
Location: 10/15 Wiset Road, Rawai, Phuket 83100, Thailand
Tel: +66 (0)76 384 061