10 Cheap Things to Do in Phuket
Best Things to Do in Phuket on a Small Budget
Cheap and free things to do in Phuket come in a variety of options. Daily life is still pretty inexpensive concerning the basic requirements such as food, drink, and clothing in most of Thailand's provinces. As the richest province of the country, Phuket has prices that tend to increase faster compared to many Thai islands, making life almost as expensive as in some European countries.
Fortunately, it's still possible to find affordable places to eat, free attractions and activities, cheap services, and inexpensive yet cool shopping venues. For some ideas to enjoy Phuket without breaking the purse, check out our list of cheap and free things to do in Phuket below.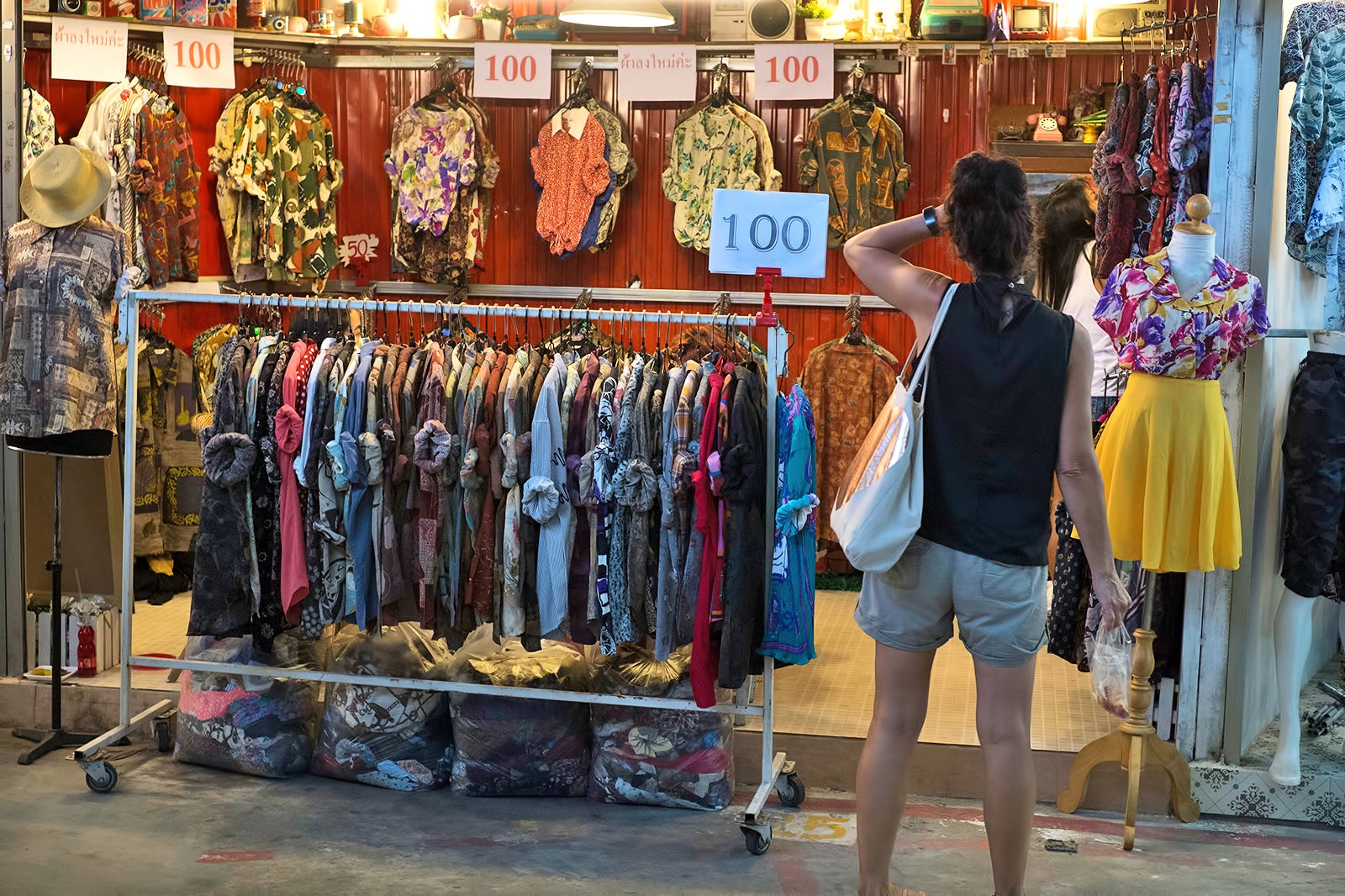 The Phuket Weekend Market (also known as Naka Market) is a prime shopping destination in Phuket, thanks to the extensive choice of items and bargains on offer. It takes place on Saturday and Sunday evenings in the southern part of Phuket Town. This large market sells similar fashion, beachwear, gadgets and souvenir items as those found on Phuket's west coast, but at far more reasonable prices.
Read more
Location: 7 Wirat Hong Yok Rd, Phuket Town, Muang, Phuket 83000, Thailand
Open: Saturday–Sunday from 4 pm to 11 pm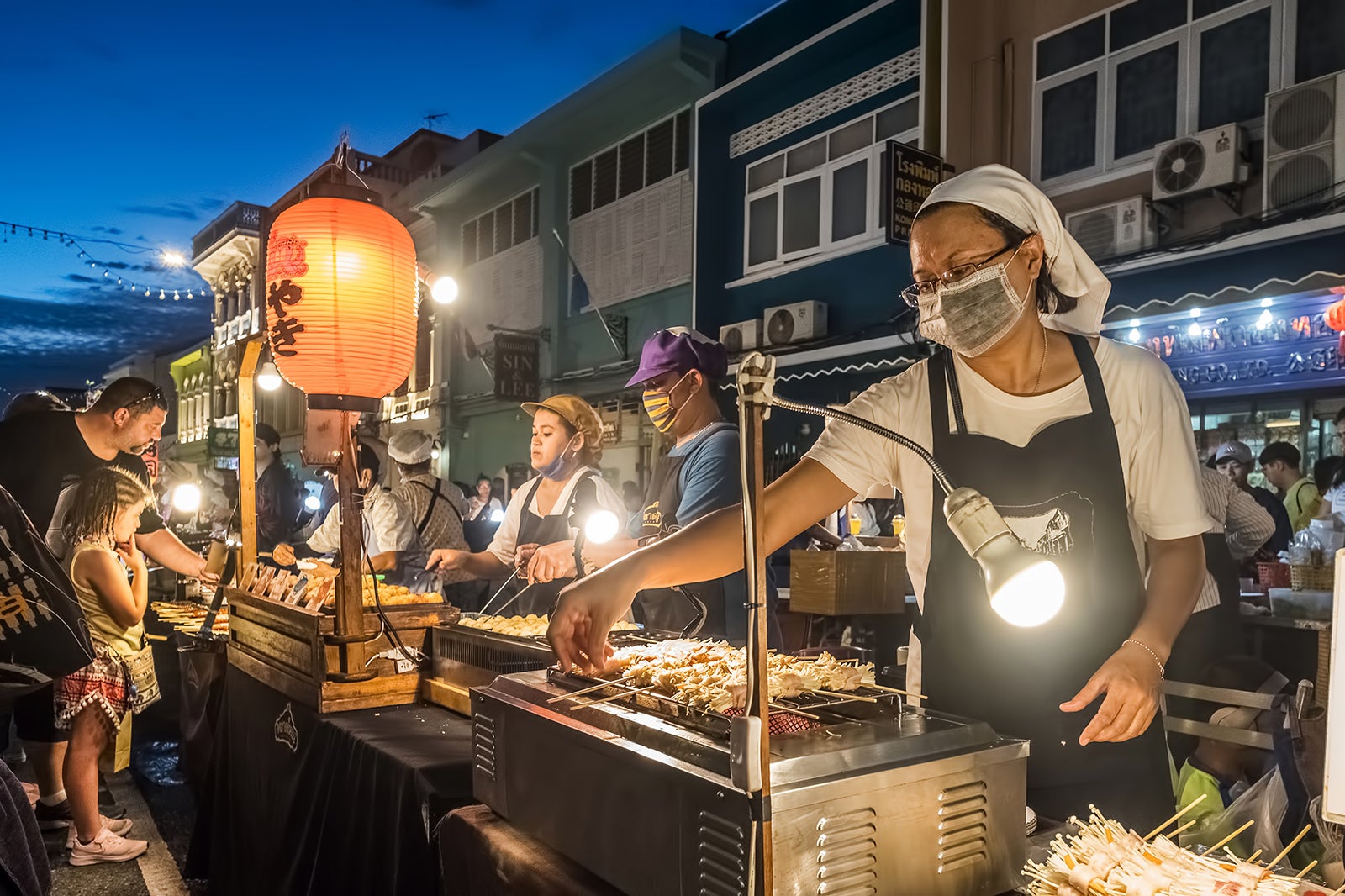 Street food is one of the highlights of Thai cuisine, especially in Phuket. Cheap and tasty, it's available almost everywhere and at any time of the day or night. Wandering vendor stalls offer snacks such as chicken satay, barbecued chicken/pork/squid/shrimp/you-name-it, noodle soups, fresh fruits, ice/hot coffee/tea/chocolate (and many others) are extremely popular and pretty inexpensive in Thailand.
3
Visit Phuket Big Buddha, temples and shrines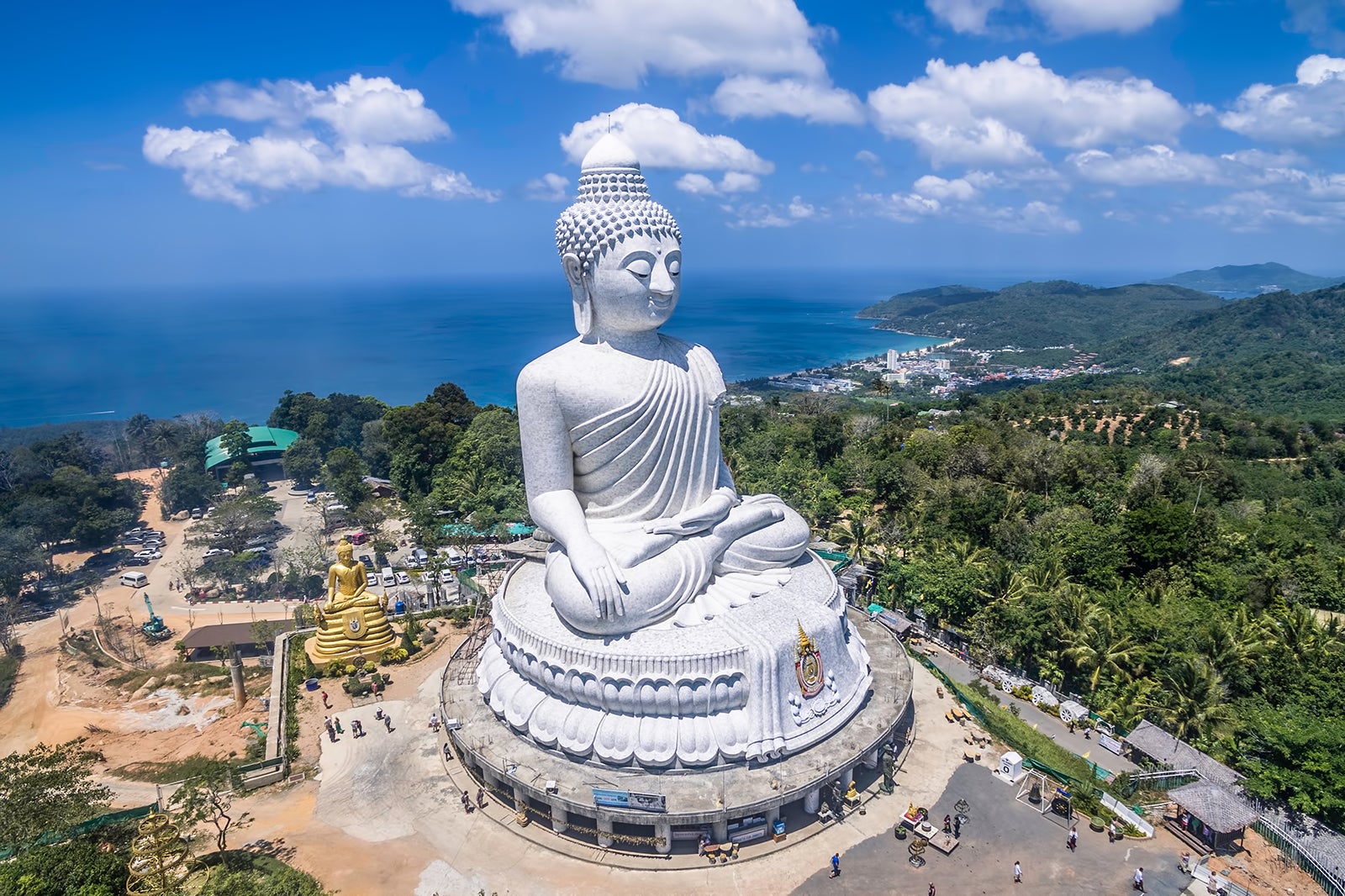 Temples and shrines are among the most notable attractions in Phuket. Two of the most popular religious sites on the island are located in Chalong. Wat Chalong is the largest Buddhist temple in Phuket, while the Phuket Big Buddha is a 40-metre-tall sitting Buddha statue perched at the top of Nakkerd Hill. There is no entrance fee to visit temples, though a small donation is always appreciated.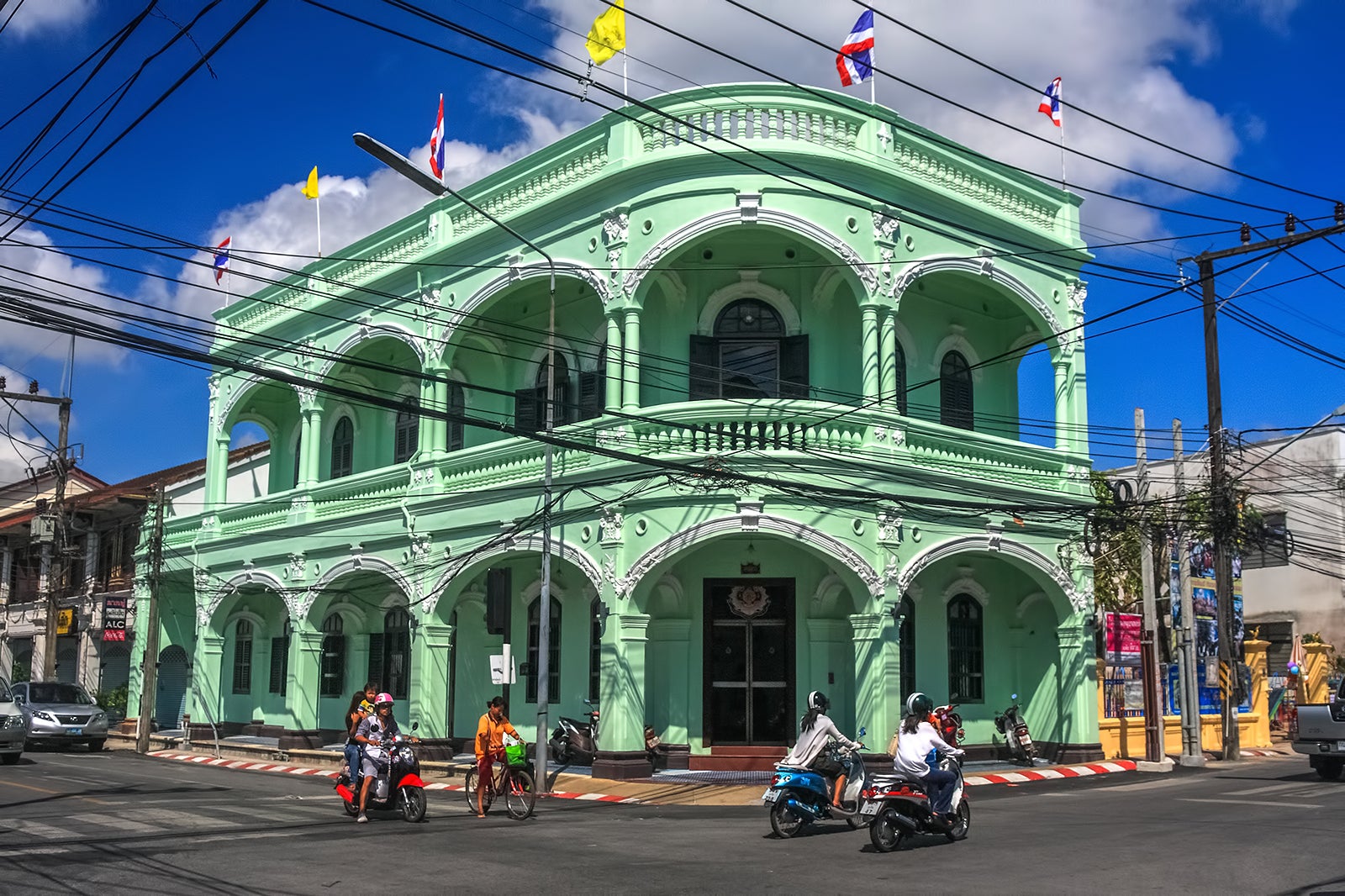 Phuket's colourful and historic Old Town is one of the island's top attractions. The provincial capital is home to several of the most beautiful Chinese shrines, many exciting festivals, a great variety of shops, fantastic local restaurants and charming old buildings and streets.
The Old Town was mostly built during the tin mining boom of the late-1800s. Much of the striking Sino-Portuguese architecture has been well-preserved, serving as fascinating museums and restaurants. While access to the interiors of some of these places may require a small payment, walking around the web of narrow streets and enjoying the remarkable exteriors and impressive street art is completely free.
5
Go snorkelling around Phuket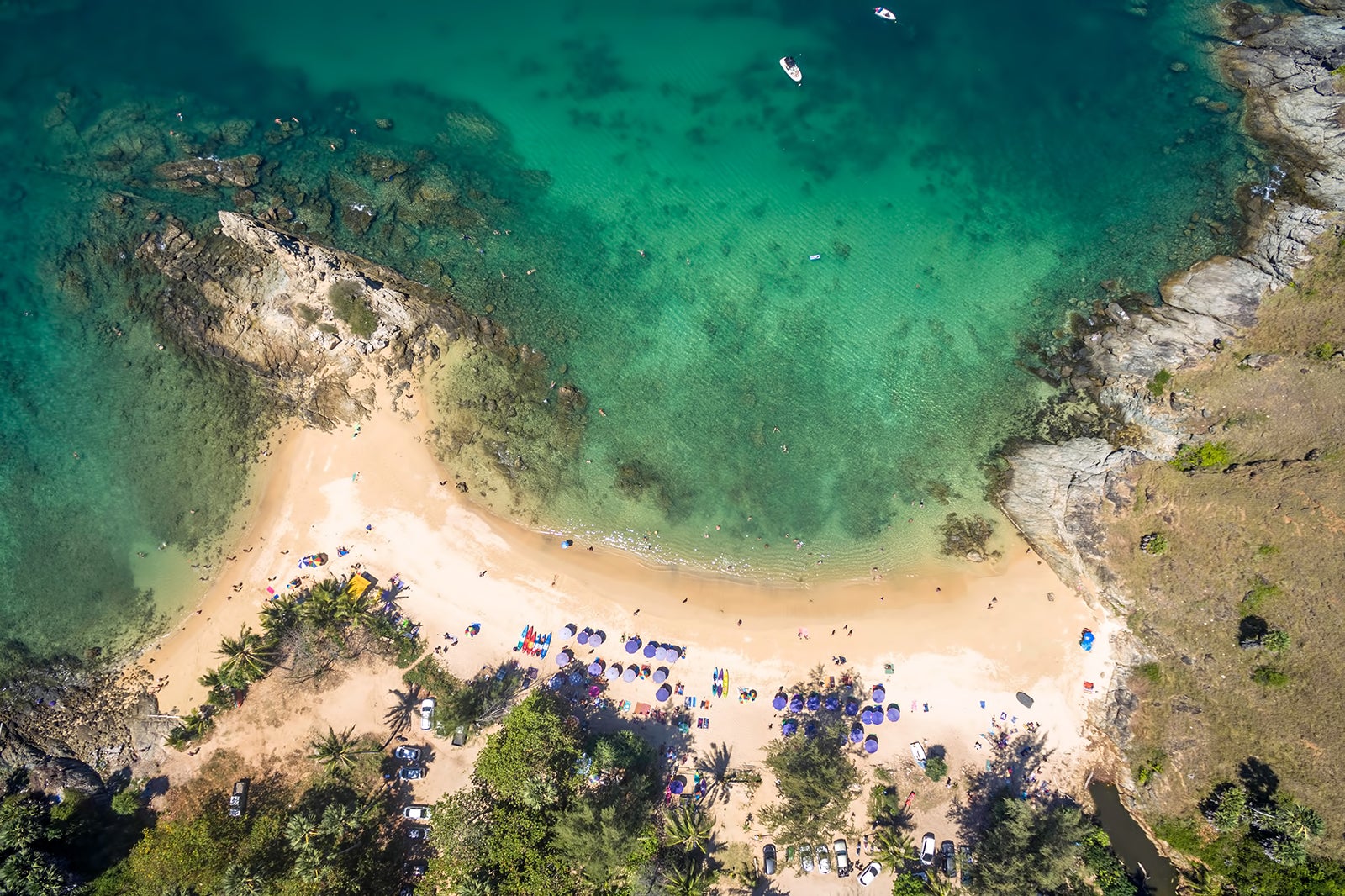 There's no charge for stepping into Phuket's splendid seas – all but a couple of the island's beaches are free to get onto. Buy a cheap mask and snorkel from the market for little more than a couple of hundred baht and you have all you need to explore the fantastic underwater world surrounding Phuket.
The waters have vibrant corals and colourful tropical fish. During the high season, the water is comfortably warm and almost perfectly calm, though you should be careful of speedboats and jet skis around the busier beaches.
6
Admire Phuket's viewpoints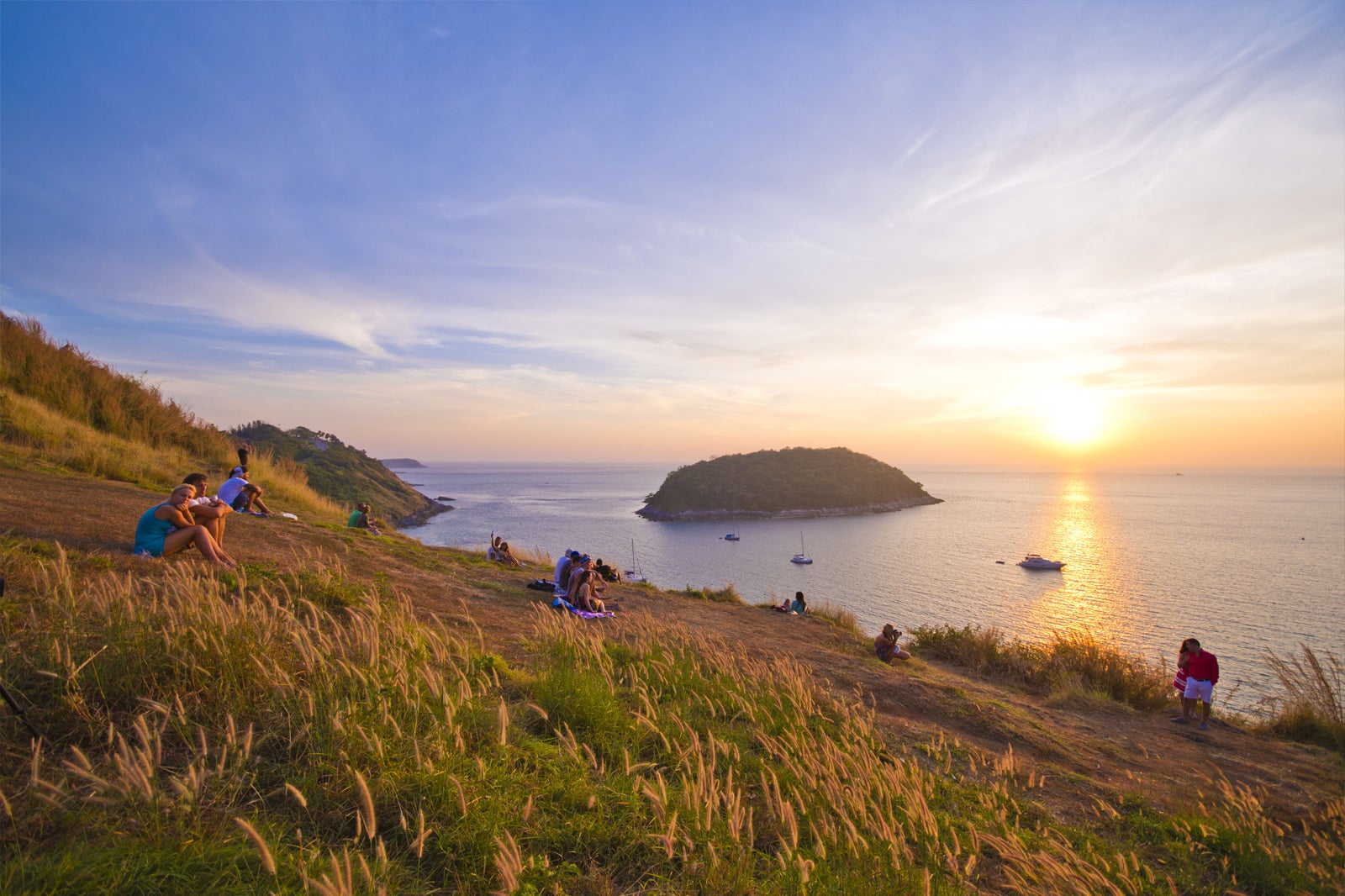 Phuket counts 8 'official' viewpoints, all of which can be visited by motorbike in 1 day. From Rang Hill in Phuket Town to Windmill Viewpoint in Nai Harn, each is more breathtaking than the last. Renting a motorbike is one of the cheapest to explore Phuket. For an average price of roughly 250 baht per day, you can discover many of the island's stunning sightseeing spots.
7
Get a haircut at a local hairdresser/barber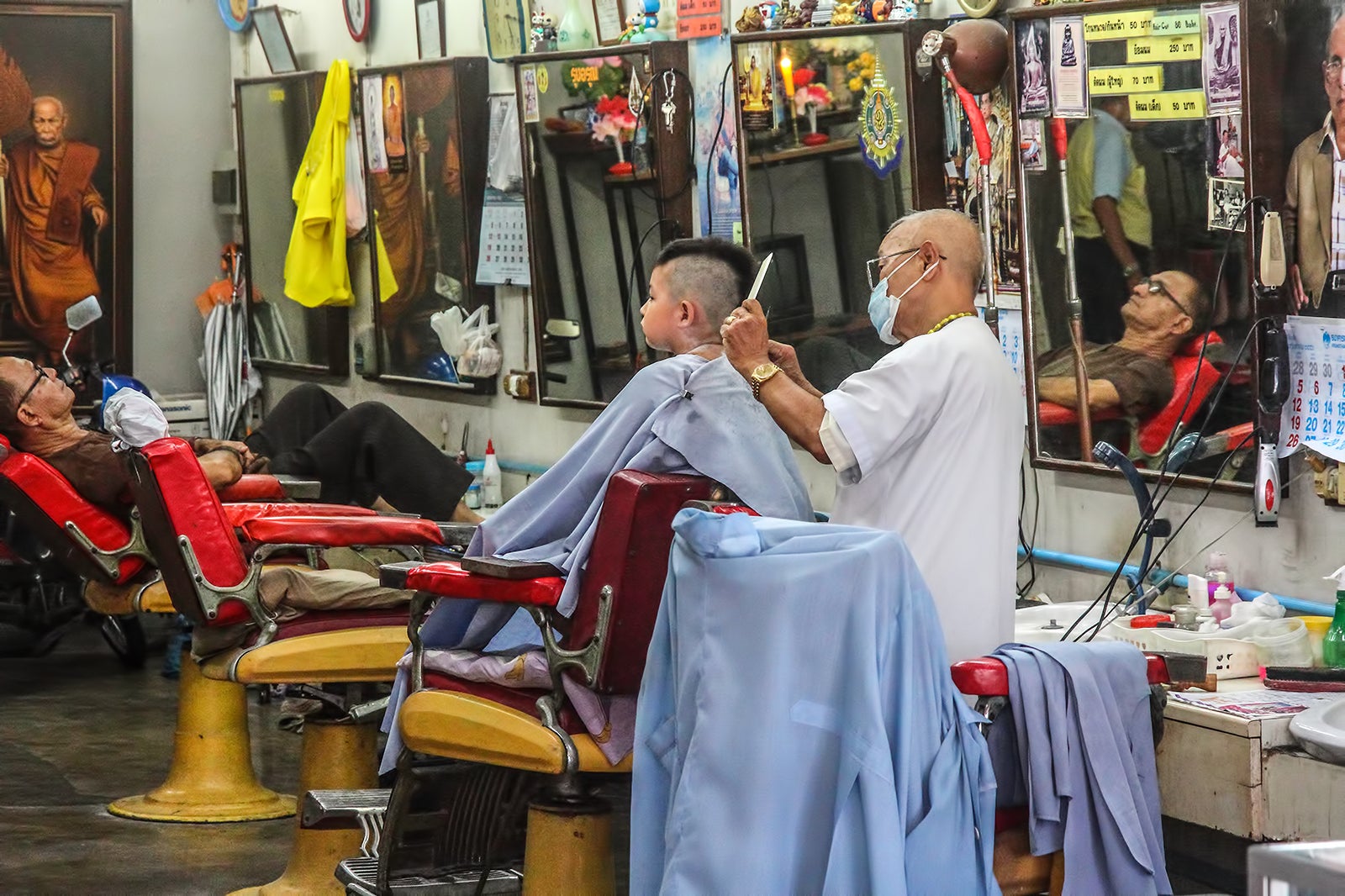 Local hairdressers and barbershops are a must-try for those who wish to enjoy a very local experience. The most typical shops are available in Phuket Old Town (on Phang Nga Road, for instance), but you can find hairdresser shops all around Phuket (look out for the traditional barber's pole). In there, you can get a shave just like in a Western movie or get a proper haircut for about 100–150 baht with a simple shave.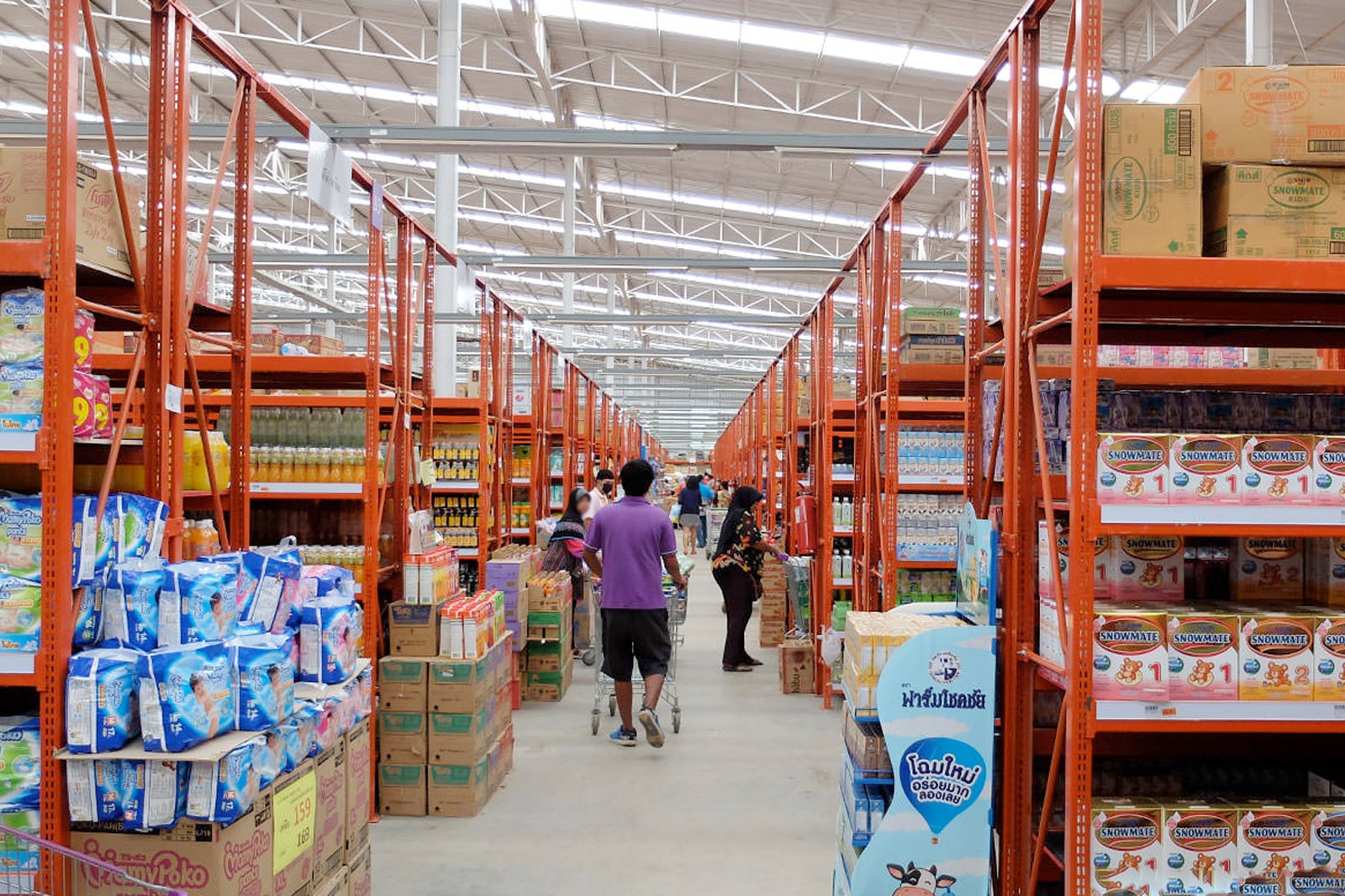 Supercheap is a shopping institution in Phuket. Set in a huge hangar (larger than a football field) right off the airport road in Phuket Town, this supermarket sells just about everything at rack rates. The fun aspect of shopping at Supercheap comes from the incongruous items that can be found at every corner. It seems that the supermarket's storage organisation is made according to its own logic.
Read more
Location: 46-30 Thepkasattri Rd, Ratsada, Muang, Phuket 83000, Thailand
Open: Daily from 4 am to 10 pm
Phone: +66 (0)76 609 000
9
Get a massage by blind therapist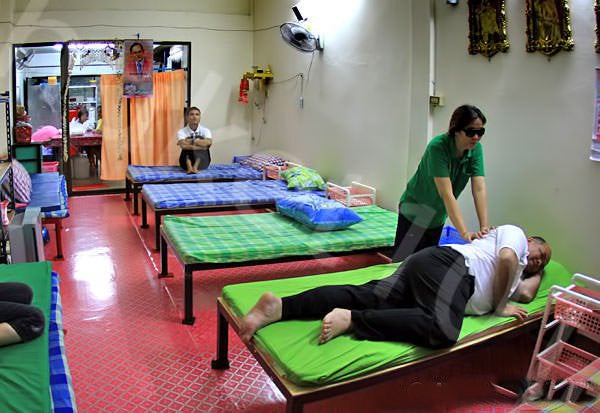 When someone loses one of his/her 5 senses, the others get boosted to compensate for the loss. It's the reason why visually-impaired people are particularly good at performing therapeutic massages – their fingers 'see' the knots in the muscles and nerves. In Phuket, a massage parlour run by blind people right off Yaowarat Road (on Road 3001 near Tesco Lotus) offers therapeutic massages at great prices.
10
Travel around Phuket by songthaew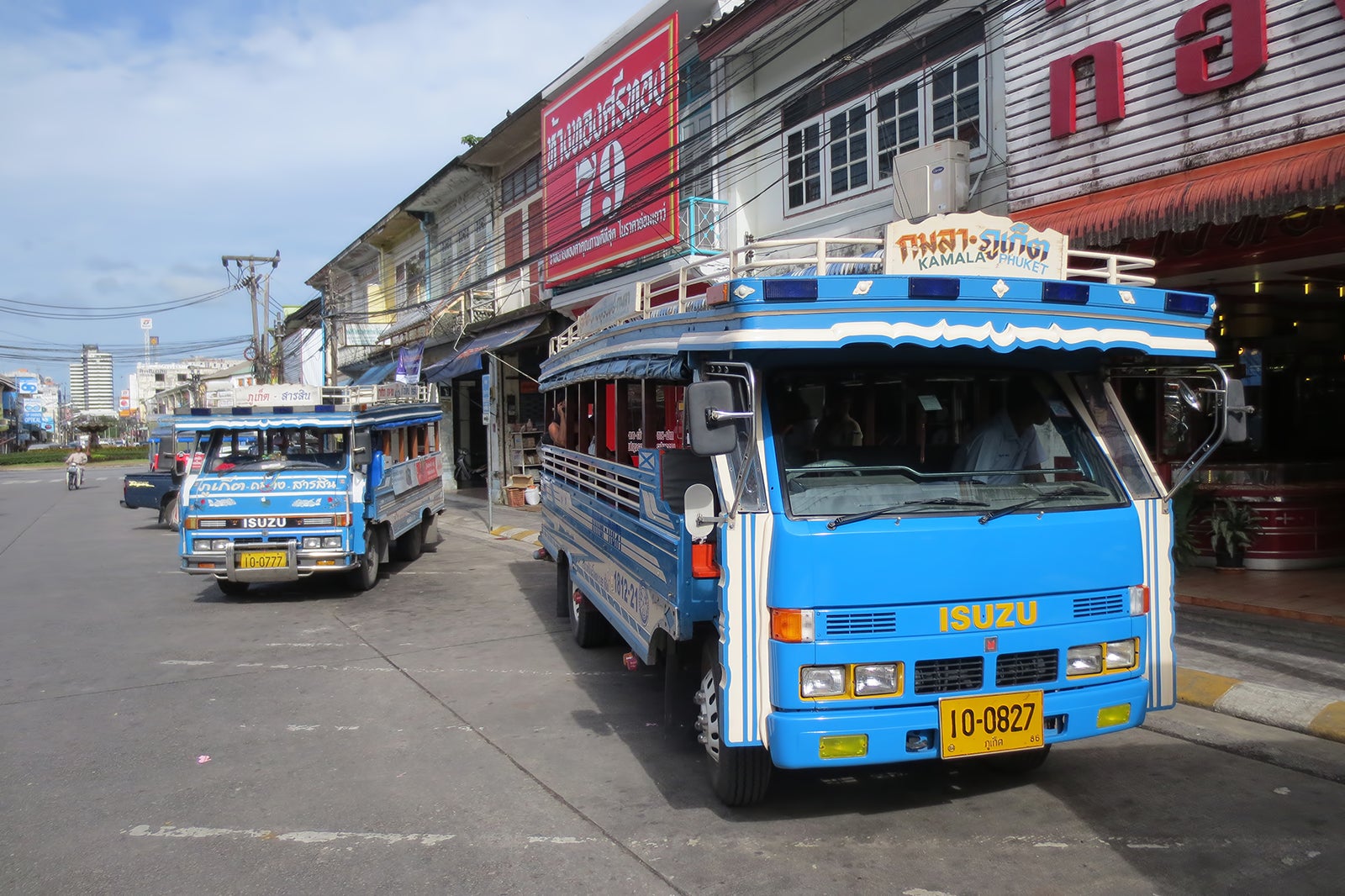 A songthaew ('2 benches' in Thai) is one of the local truck-buses connecting Phuket Town to all of the beaches and villages around the island. There's no cheaper way of getting around Phuket, with prices as low as 30 baht to go from the songthaew station in Phuket Town to Patong Beach. While slow and rather uncomfortable, this mode of transport is nevertheless reliable, economical, and allows you to mingle with locals and experience real Thailand.