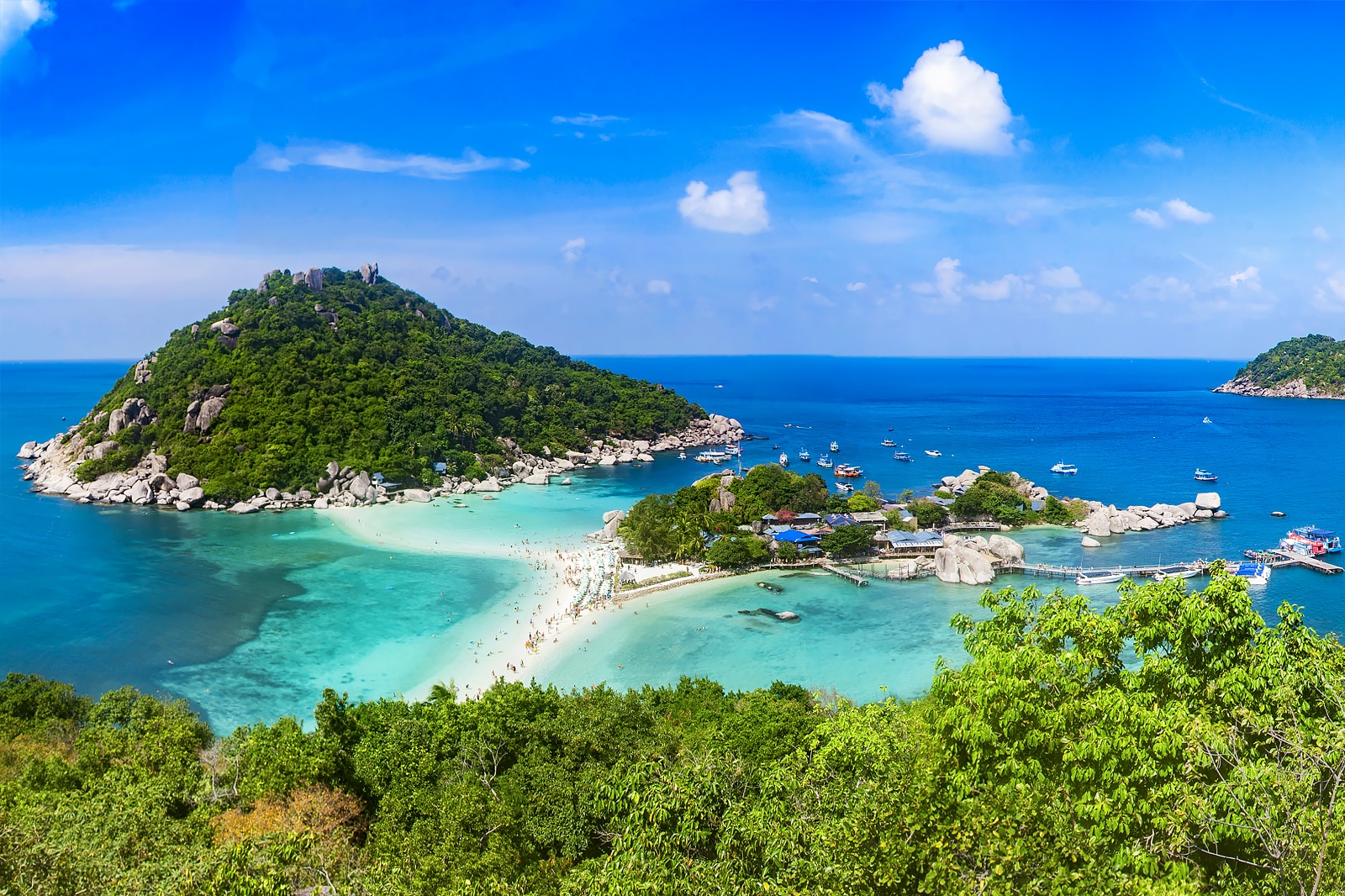 Koh Tao
What you need to know before you go
Koh Tao – meaning 'Turtle Island' – lives up to its name, being the scuba diving destination of choice in Thailand. The perfect white-sand beaches that ring the hilly 21-square-km island are surrounded by the crystal-clear waters of the Gulf of Thailand. The vibrant coral reefs under the waves are home to a wide range of exciting and colourful sea creatures, including turtles, naturally.
The compact island is 55 km to the north of Koh Samui and was only really 'discovered' in the early 1980s, but now supports a varied selection of hotels, from budget guesthouses and beach bungalows all the way up to 5-star luxury resorts. The choice of restaurants and nightlife establishments has also been constantly growing, to the point that there's now something for almost every taste. So far from civilisation, while still being relatively easily reached, it is the idyllic tropical island paradise.
What to see & do in Koh Tao
Featured stories & fun stuff
10 Best Things to Do in Koh Tao

Koh Tao is pretty much the archetype of a remote tropical island, with just enough places to eat, shop and stay to make it comfortable. There are few attractions other than the beautiful beaches. The island is home to some of Thailand's best coastlines, with pristine white sand, nodding palm trees and glittering blue seas. There are many to choose...
Where & what to eat in Koh Tao
5 Best Restaurants in Koh Tao

Our guide to the best restaurants in Koh Tao is a mix of local and international restaurants serving exceptional cuisine. The island appeals to those looking for a tropical paradise, incredible scuba diving, and white-sand beaches. Even so, this picturesque destination is also beloved for its outstanding dining scene. Whether you prefer traditional Thai dishes or global flavours, finding...
Back to top