10 Great Bangkok Dining Experiences
Where to Go for Great Dining in Bangkok
When it comes to what to eat in Bangkok, the sky's the limit. Thai food is a definite given, but with a host of eateries mushrooming all over town, dining takes on a deeper meaning. Why limit yourself to just a quick food fix at a street-side stall or an elaborate sit-down meal at a posh hotel when you can enjoy dining as an experience here in Bangkok?
Try these great Bangkok dining experiences listed below, each highlighting the best in its category, and you can tell anyone back home why Bangkok deserves to be the world's food capital.
Vertigo at Banyan Tree Bangkok is an alfresco bar-cum-restaurant set 61 floors above the bustling streets of Bangkok, looking out over a magnificent cityscape of lights and motion. The stylish setting fuses fairytale romance and cosmopolitan chic. Indulge in some of the world's finest champagne, exotic cocktails, wine-by-the-glass or non-alcoholic beverages in the bar area, or go all the way for a memorable dinner of imported delicacies.
Read more
2
Thai Cuisine
Issaya Siamese Club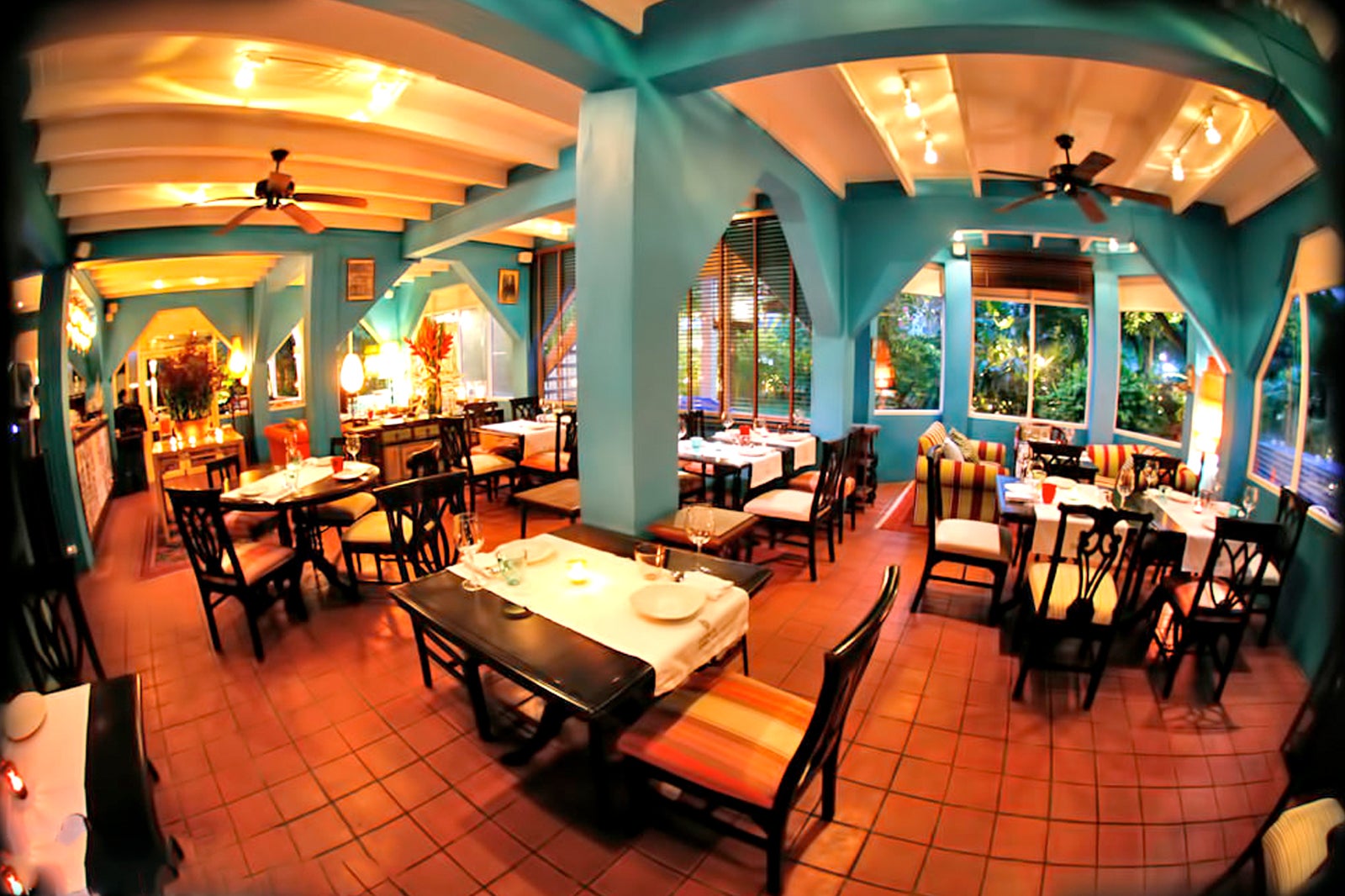 Issaya Siamese Club is a charming Thai restaurant well hidden on a small street near Rama IV Road. Standing proudly in the middle of a luscious green garden, this 100-year-old house, with its wooden verandah and old-fashioned staircase, instantly sets a romantic mood, making it a perfect place for a dining duo. Thais, expats and travellers are unanimous – the combined charm of a heritage house, exceptional service and the renowned culinary flair of Chef Ian Kittichai make Issaya an outstanding restaurant.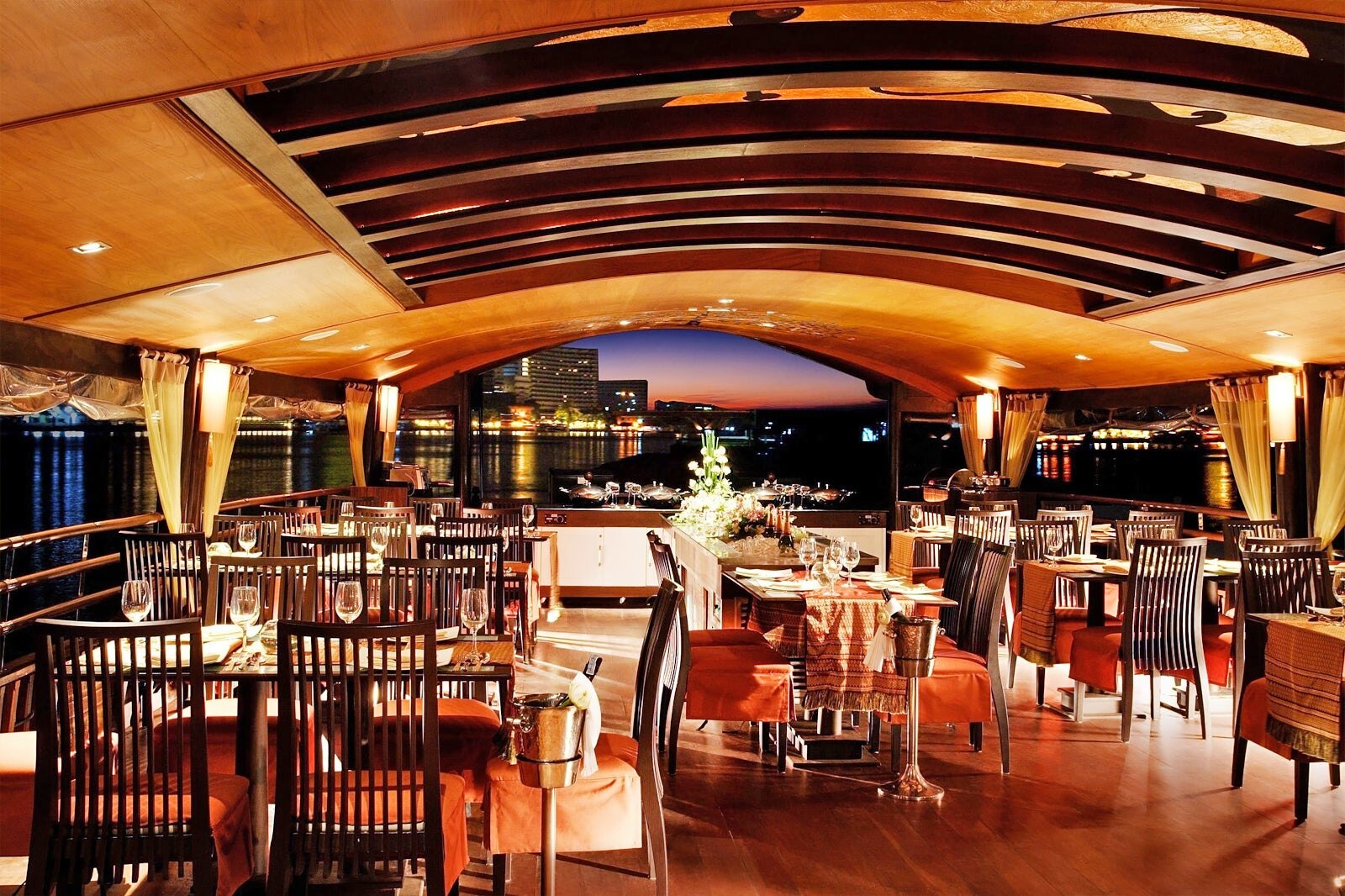 Travelling the Chao Phraya River at night, with the temples lit-up along the banks, is one of the must-do experiences in Bangkok. The luxury of the Apsara truly is a cut above the majority of boats travelling this well-worn tourist trail. Taking time to pause in front of the famous sights, passengers are treated to a delicious Thai feast onboard a romantic converted rice-barge. Although the rice barge is around 120 years old, it has been renovated into a classy floating dining room, an intimate space that can cater for up to 64 people.
Read more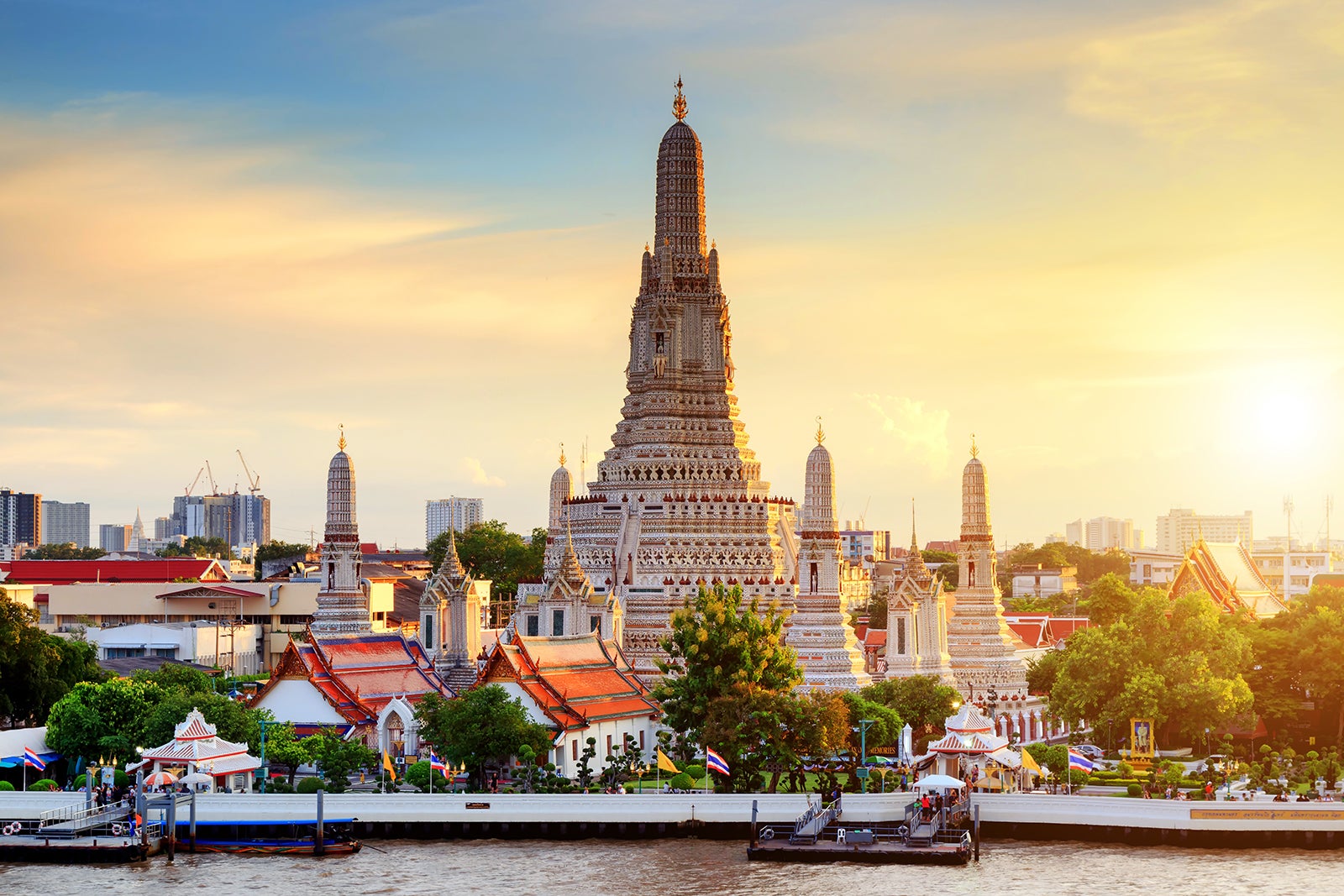 Most visitors to Bangkok have heard that the iconic Wat Arun on the riverside is also known as 'The Temple of Dawn', but the best time to capture its beauty is at sunset. And the best place to witness the sun disappearing precisely behind the monument is from the balcony of Arun Residence, a great restaurant located right across the Chao Phraya River.
Read more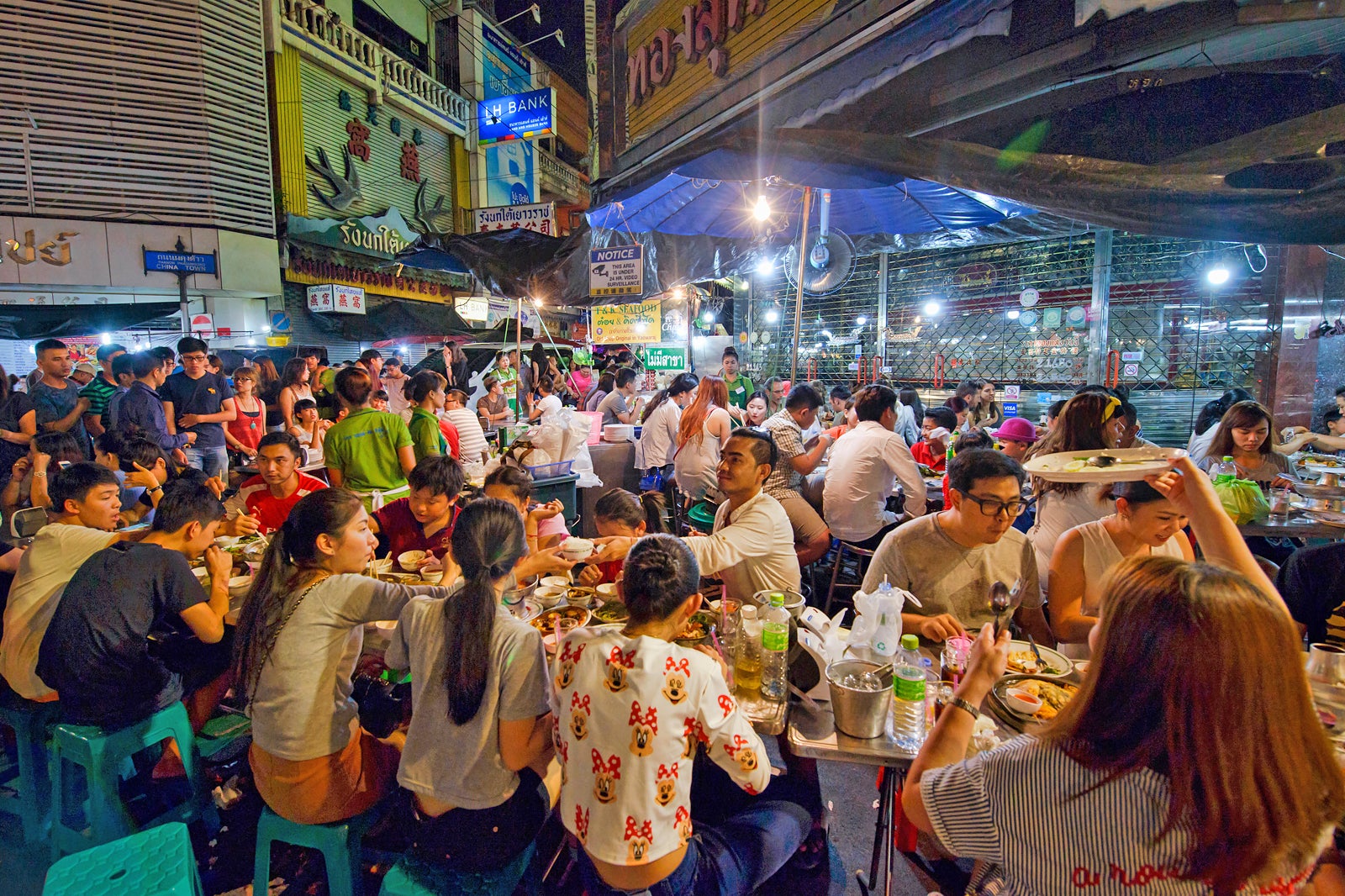 Chinatown, or Yaowarat, houses some of the most expensive Chinese restaurants in Bangkok, along with many of the tastiest and cheapest food stalls, especially at night. Stroll down the jam-packed pavements for all kinds of culinary spectacles – from slicing, dicing and dipping to fire-blazing wok action. But don't sit down and have one big meal in one go – try sharing a dish or 2 then moving on to the next stall.
Read more
6
Dinner Show
Sala Rim Naam
Set on the west bank of the Chao Phraya River, Sala Rim Naam serves a delectable Thai set dinner accompanied by classical Thai dance and mock battle performances. The Thai-style pavilion is reminiscent of an elaborate northern Thai sala, with high ceilings, a pitched, sweeping roof and polished teakwood finishes. Enjoy your meal amid this elegant backdrop and an unfolding scene of river ferries chugging up and down the Chao Phraya.
7
Asian Fusion
Le Du Restaurant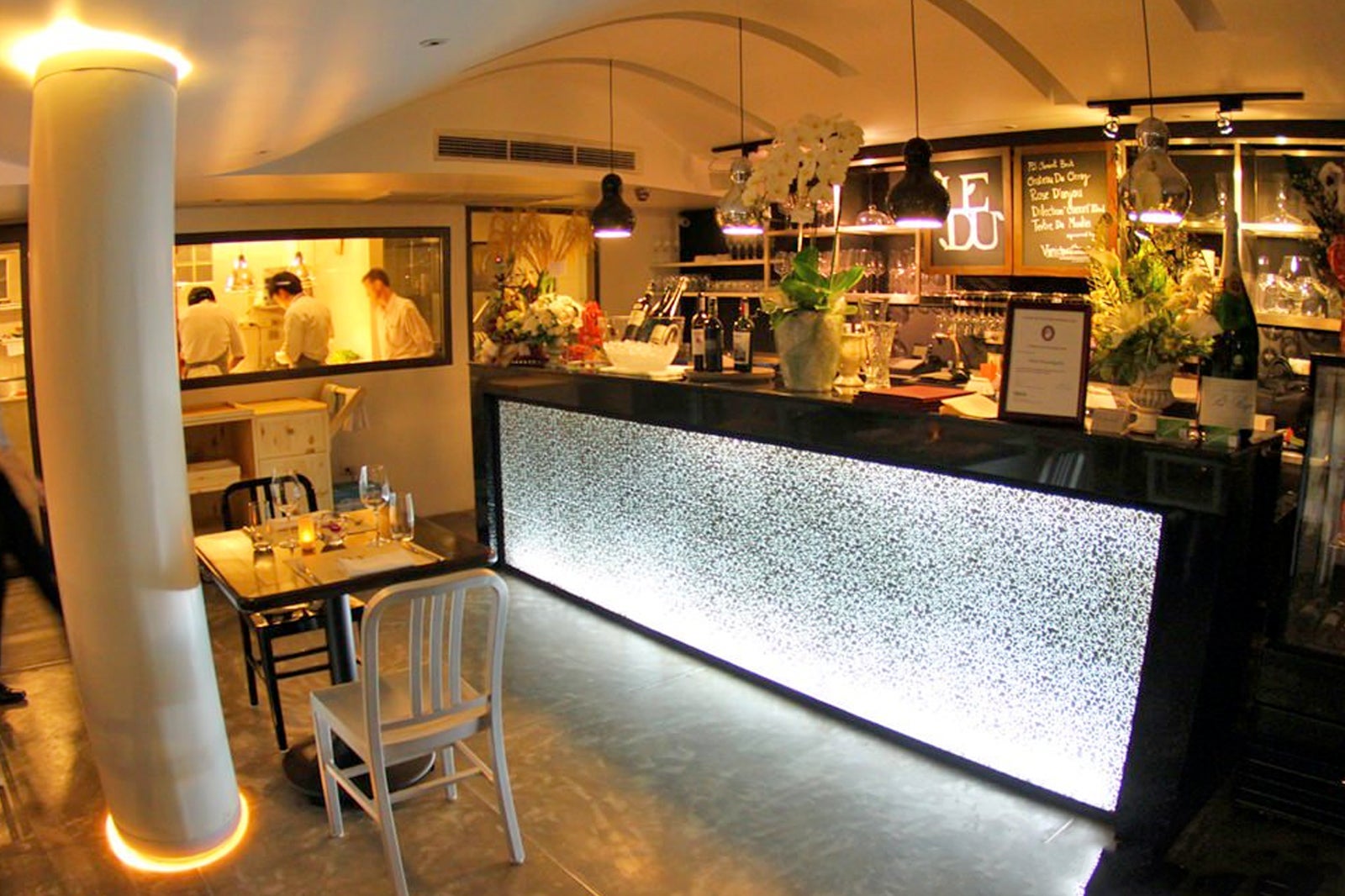 Le Du Restaurant is a rising star in the culinary scene of Bangkok. Despite a French-sounding name, Le Du is not a French restaurant at all – le du means 'season' in Thai. Categorising the restaurant's cuisine is a bit difficult. It could be defined as Young Creative Cuisine with Thai Roots with touches from many international origins. And here 'Young' doesn't mean amateur – both head chefs at Le Du have a prestigious culinary background.
8
Heritage Dining
Blue Elephant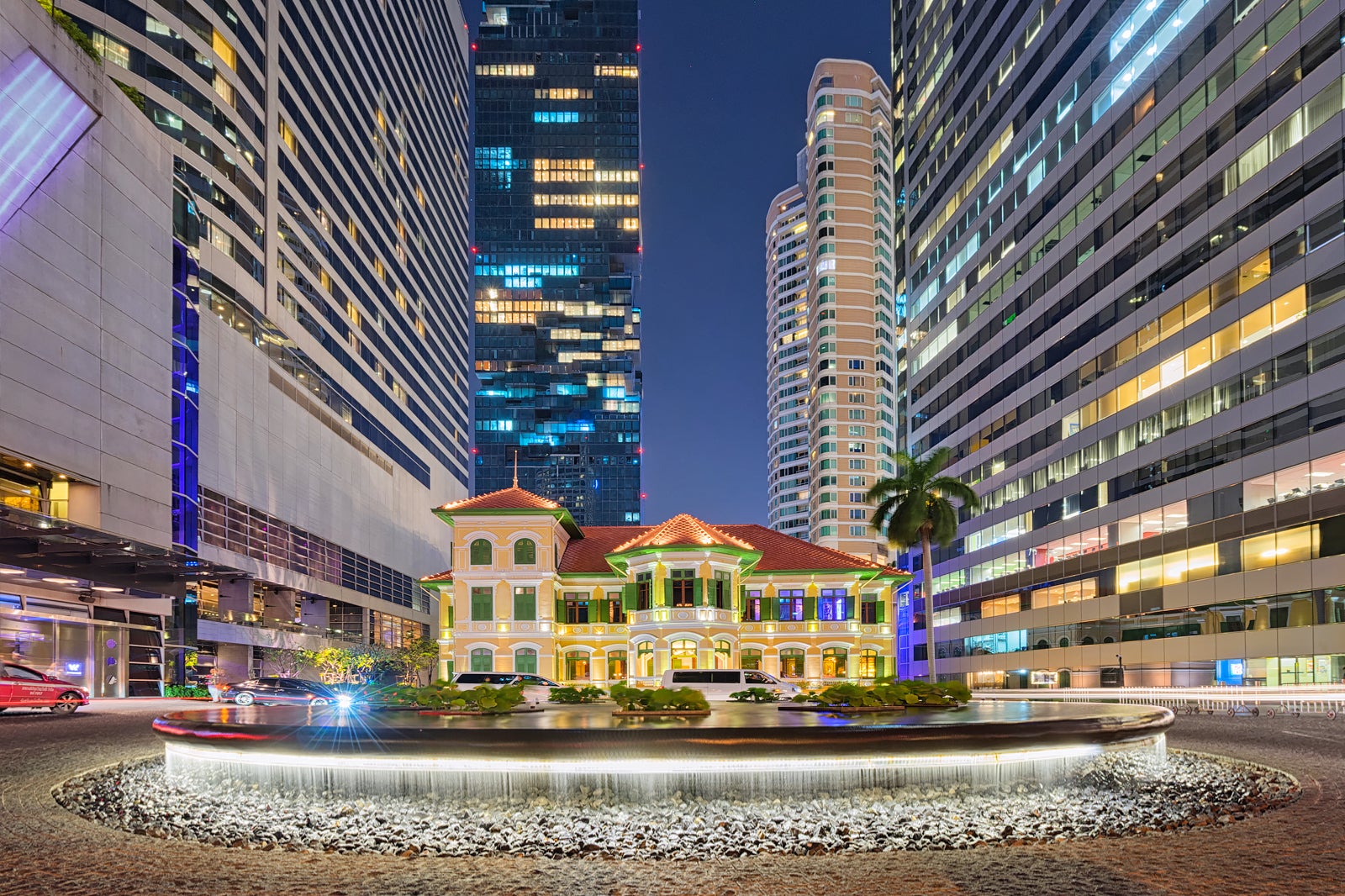 A trip to Blue Elephant is about so much more than the food. It's an immersive experience that allows you to enjoy the best of Thailand. The setting is exquisite and the wide variety of dishes ensures that everyone is satisfied, whether they are looking for the familiar Thai dishes or wish to be surprised by innovative cuisine that uses the best herbs, spices and scents.
Sunday brunches are to be found all over Bangkok, with many hotels competing for the most extravagant food displays. Still, only a few are known to be a real 'experience' or something you should try at least once. The very exclusive St Regis is a hot contender, with its brunch set in the VIU ("view") restaurant on the 12th floor.
Read more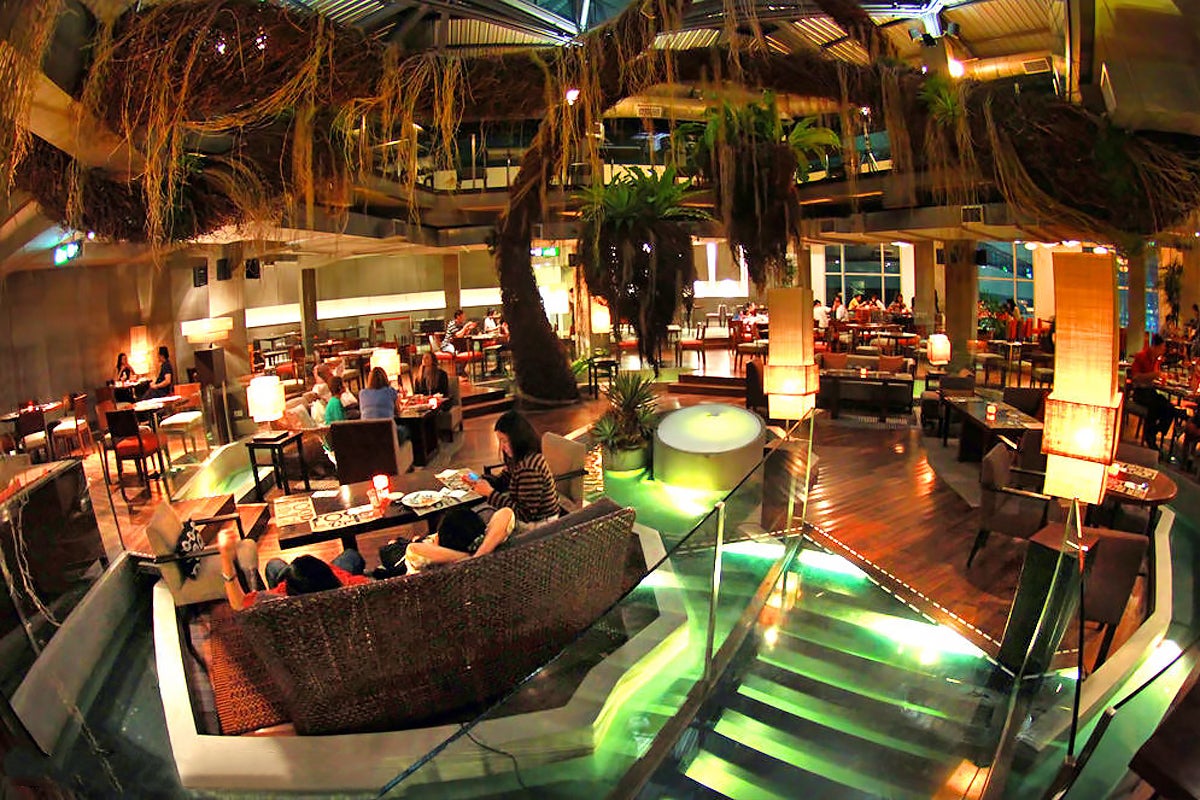 This cutting-edge food court boasts a theatre kitchen concept and a lofty, industrial-chic interior sporting a red, black and metallic colour theme. The 8 cooking islands feature delicacies from the world's most popular regional cuisines, along with mouthwatering local desserts and drinks.
Read more