10 Best Things to Do in Thonburi
What is Thonburi Most Famous For?
Thonburi gets its fair share of visitors, many of whom travel by ferry across Bangkok's Chao Phraya River to the western side. While many tourists who venture this way come to stay in one of the stunning riverside hotels or to see the iconic Wat Arun Temple, this ever-developing area has so much more to offer. With untouched local villages hugging the narrow waterways, fascinating museums, and quaint local markets, there are plenty of interesting things to do in Thonburi.
Most of Thonburi's most famous landmarks are quite accessible, thanks to public transport like the BTS Skytrain. It's time to ditch that well-worn tourist map and head west, using our list of best things to do in Thonburi to guide you along the way.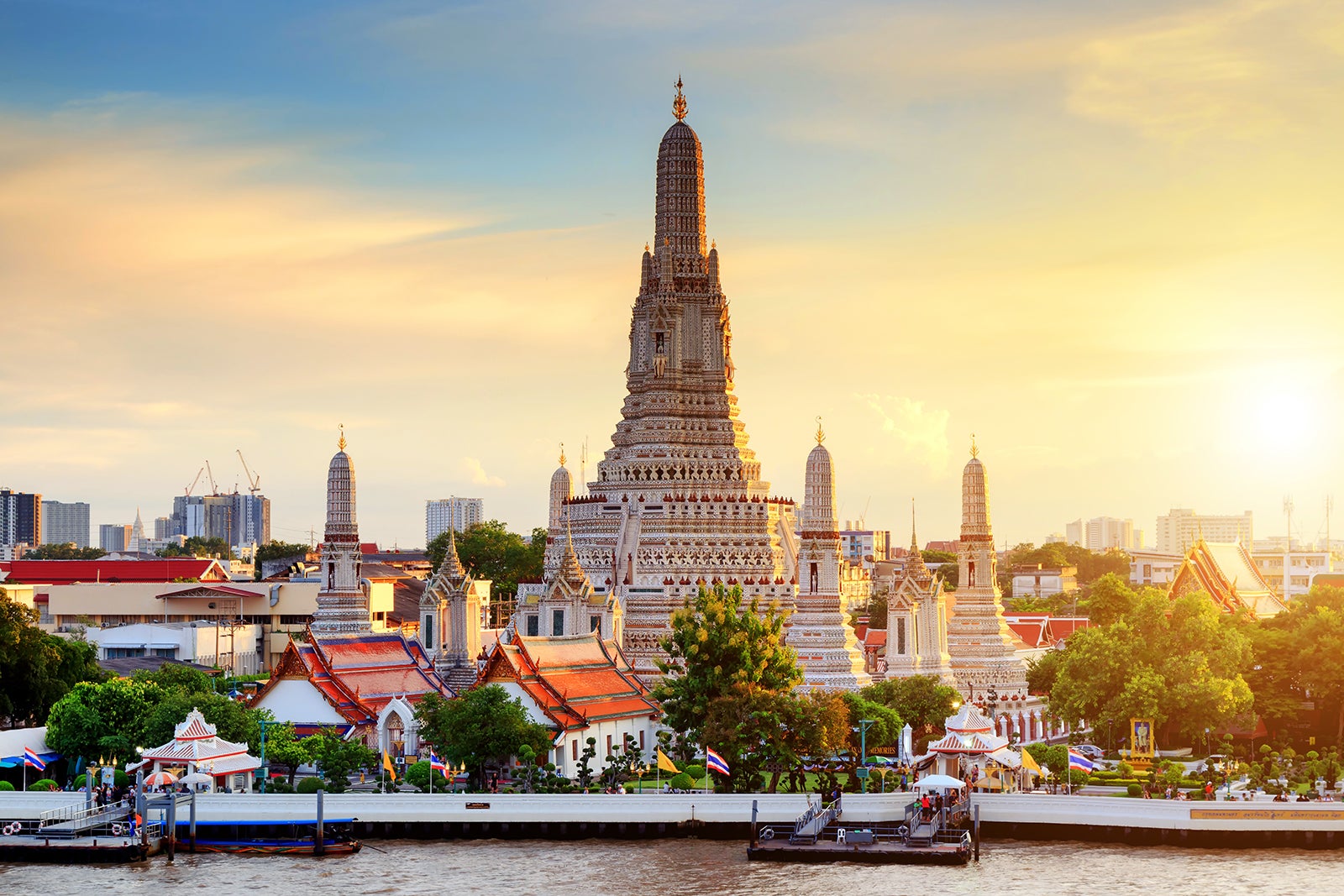 Families
History
Photo
Budget
Wat Arun is a landmark temple on the Thonburi bank of the Chao Phraya river. Nicknamed 'the Temple of the Dawn', it's easily one of the most stunning temples in Bangkok, not only because of its riverside location but also because the design is very different from the other temples you can visit around the city.
Wat Arun is partly made up of colourfully decorated spires and stands majestically over the water. We would recommend spending at least an hour visiting the temple. Although it's known as the Temple of the Dawn, it's absolutely stunning at sunset, particularly when lit up at night. Even so, the quietest time to visit is early morning, before the crowds arrive.
Read more
Location: 158 Wang Doem Road, Wat Arun, Bangkok Yai, Bangkok 10600, Thailand
Open: Daily from 8 am to 5.30 pm
Phone: +66 (0)2 891 2185
2
Thonburi canals (khlongs)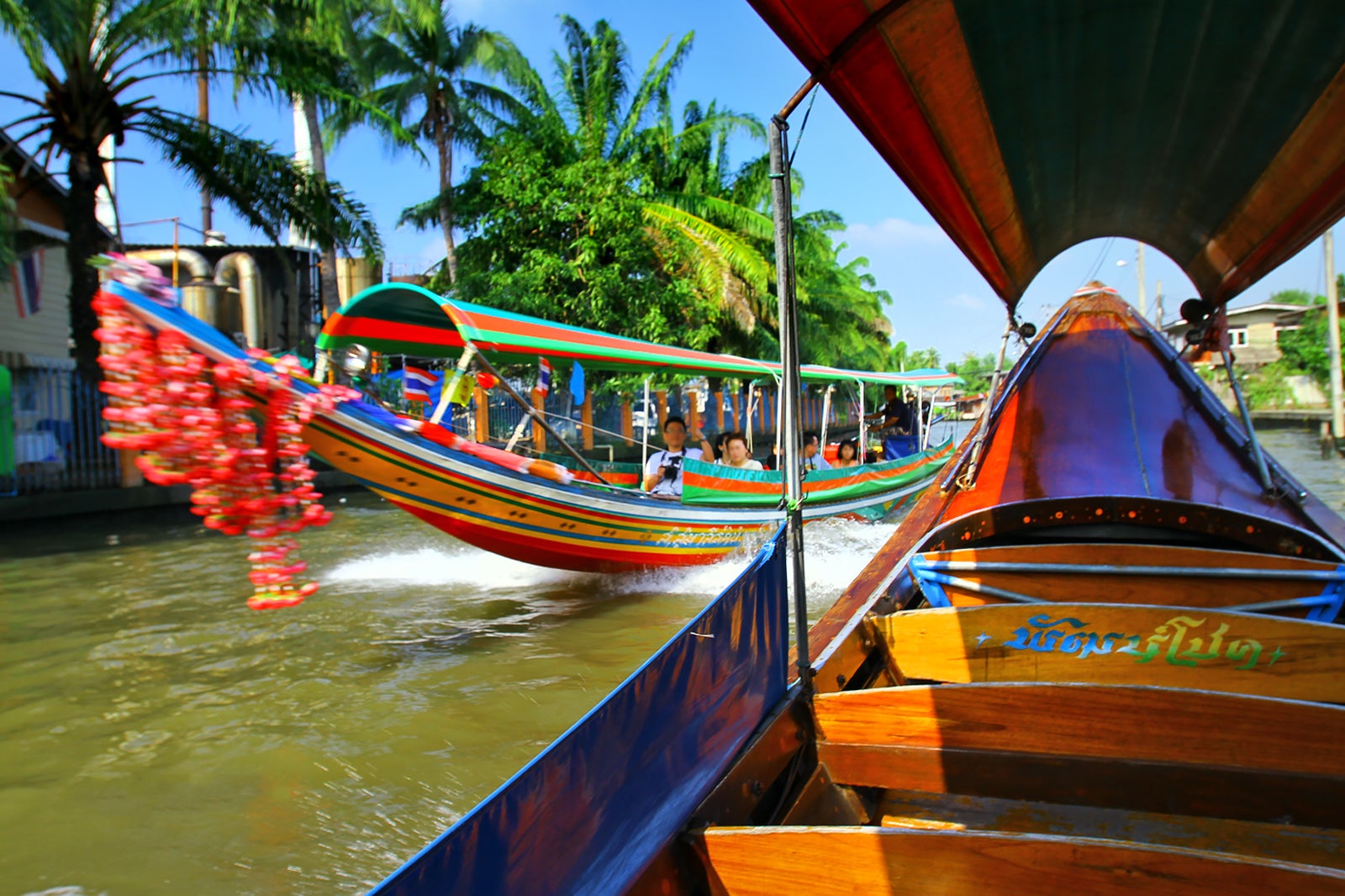 Couples
Families
Shoppers
Photo
Food
Budget
Bangkok is famous for its series of canals and waterways which once served as the main form of transport. Today, the khlongs (canals in Thai) still serve commuters and travellers who want to get around town by boat. The canals in Thonburi offer you a chance to see a 'local' side of Bangkok. Pass by families enjoying lunch in their wooden homes, see children playing in the secluded alleys, and glide past traditional markets.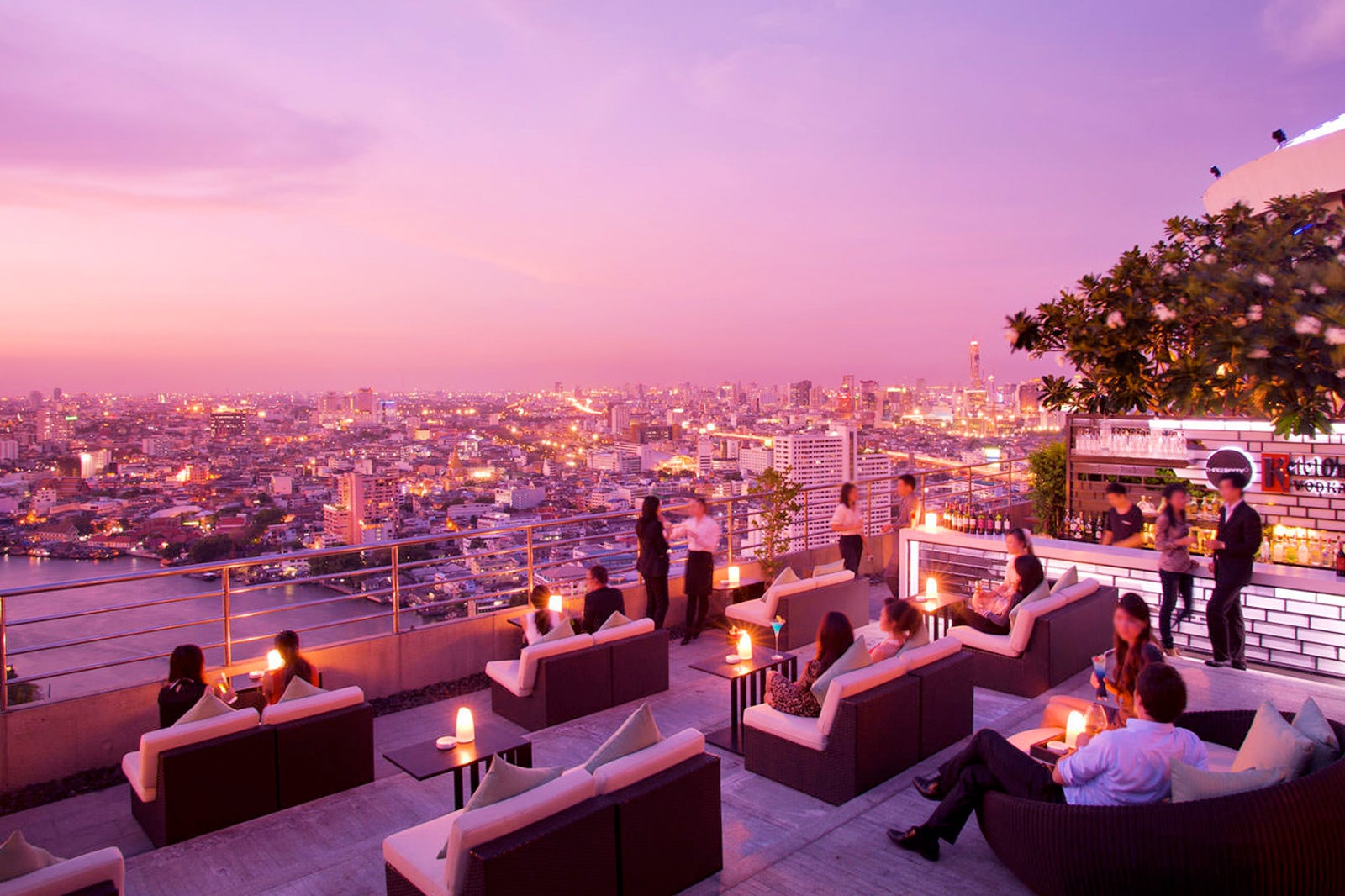 Three Sixty Lounge Bangkok is a stylish lounge and rooftop bar at the Millennium Hilton Bangkok Hotel. It has an incredible view that surpasses almost all other rooftops bars in the Thai capital as it overlooks the Chao Phraya River in all its glory, along with Wat Arun, The Grand Palace, and Sukhumvit's towering skyline.
Great views are not the only thing going for this romantic riverside spot. You can treat your loved one to a luxury rooftop picnic, complete with a picnic hamper full of treats prepared with foie gras, imported meats, and cold cuts.
Read more
Location: Millennium Hilton Bangkok, 32nd floor, 123 Charoennakorn Road, Klongsan, Bangkok 10600, Thailand
Open: Daily from 5 pm to 1 am
Phone: +66 (0)2 442 2000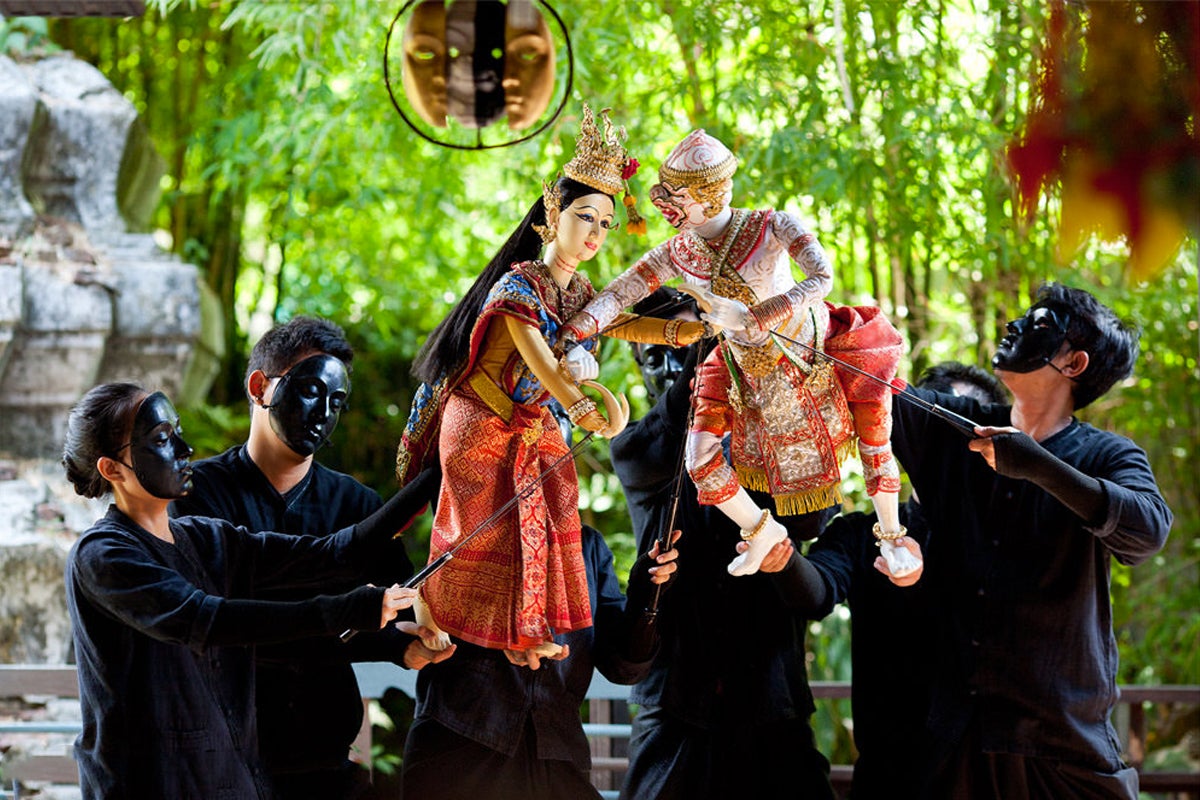 Baan Silapin occupies a beautiful 200-year-old wooden house on the water's edge, displaying paintings, clothes, masks, puppets and several statues, some of which are for sale. You'll also find a 600-year-old chedi (temple spire) hidden away in the middle, along with a restaurant and a small coffee shop.
Traditional Thai puppet shows take place on a small wooden stage every day at 2pm, except Wednesdays. The Artist House is a little out of the way on probably not in your everyday tourist guide, but it's worth the extra effort to get there.
Read more
Location: Soi 28, Wat Kuhasawan, Thonburi, Bangkok Thailand
Open: Daily from 10 am to 6 pm
Phone: +66 (0)2 868 5279
Couples
Families
History
Photo
Wat Kalayanamit is often overlooked by tourists, despite dominating the western bank of the Chao Phraya River with its giant temple structure. The nearby Wat Arun is much more famous and acts as a magnet, drawing the crowds away from many Thonburi attractions and temples. If you want a more tranquil, less touristy alternative, head to Wat Kalayanamit, which is particularly famous for its enormous seated golden Buddha inside the main building.
Location: New Arun Amarin Rd, Wat Kanlaya, Thonburi, Bangkok 10600, Thailand
Open: Daily from 8 pm to 5 pm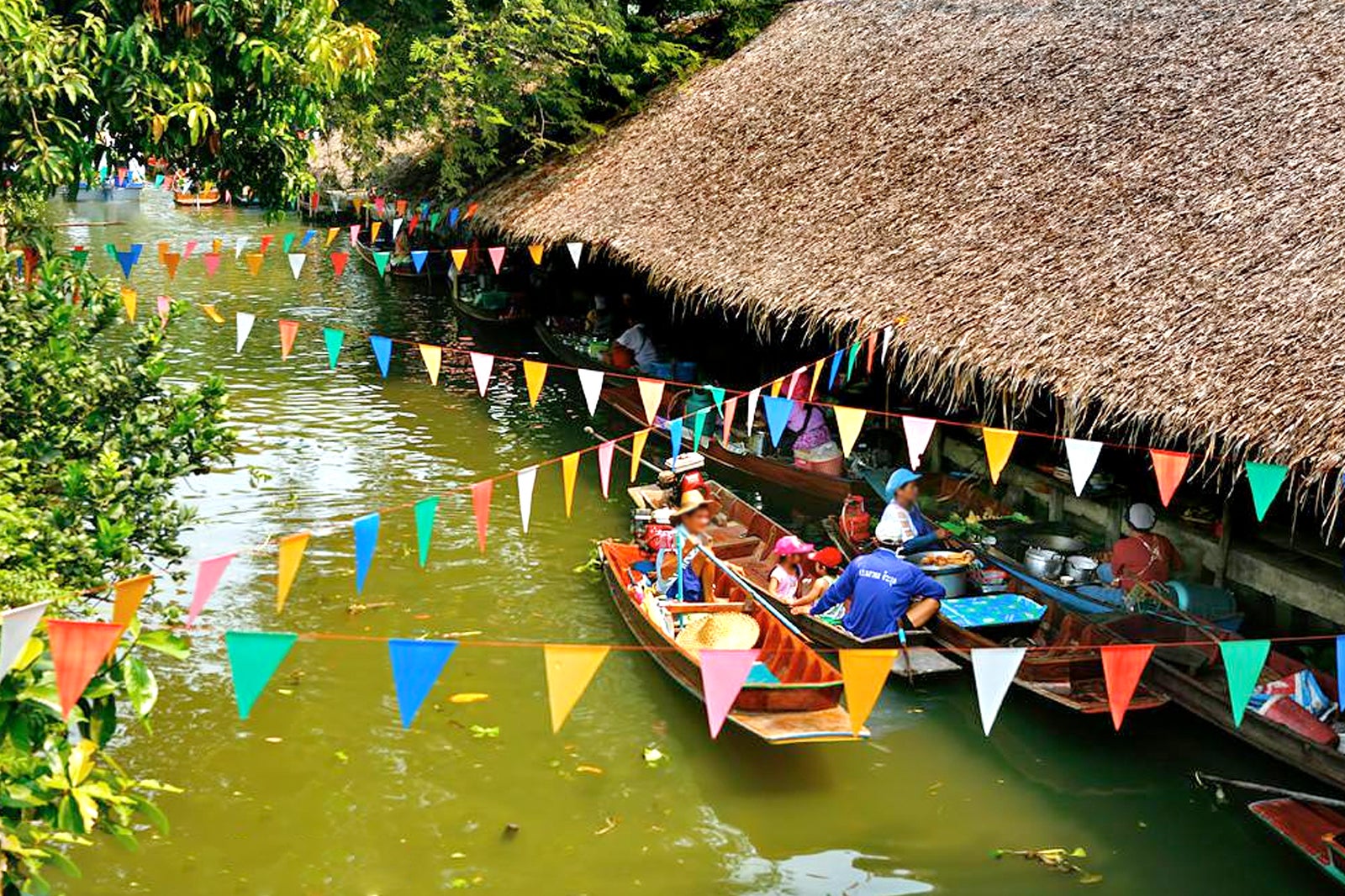 Couples
Families
Shoppers
Photo
Food
Klong Lat Mayom is a traditional floating market in Thonburi, about 10 km east of downtown Bangkok. It specialises in fresh fruit and vegetables, but you'll also find plenty of handicrafts, clothes and artworks for sale. Even if you're not coming to buy anything, this picturesque spot makes for a nice photo-op and relaxing retreat from central Bangkok. You can also enjoy authentic Thai cuisine at Khlong Lat Mayom Floating Market, including boat noodles, kanom jeen (cold rice vermicelli), and hoi tod (oyster omelette).
Read more
Location: 15 30/1 Bang Ramat Rd, Bang Ramat, Taling Chan, Bangkok 10170, Thailand
Open: Saturdays–Sundays from 8 am to 5 pm (closed on weekdays)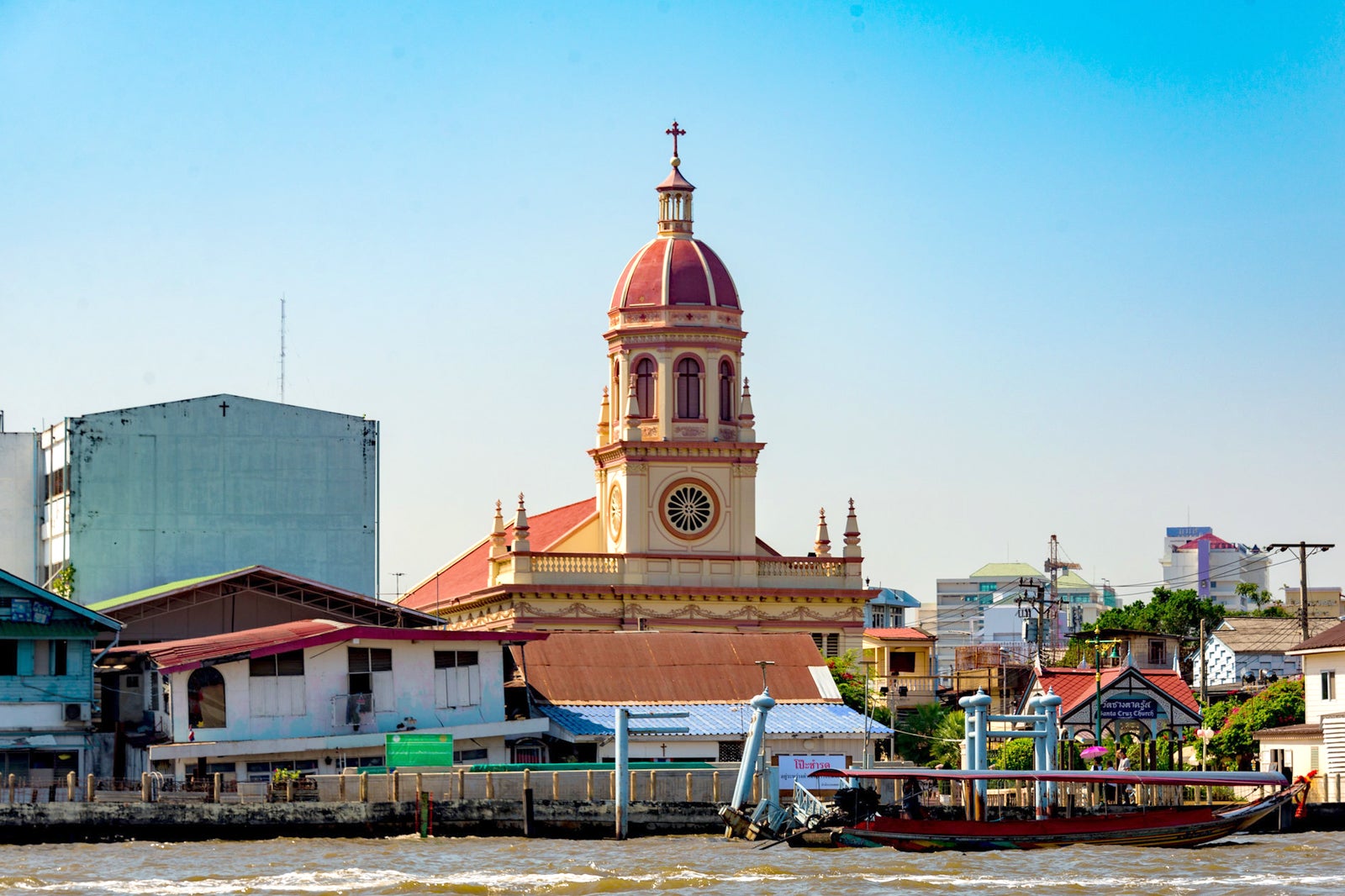 Couples
Families
History
Photo
Budget
Santa Cruz Cathedral in Bangkok is an impressive Catholic church built when Thonburi served as the capital of Thailand. The Portuguese have long been allied with Thailand, and this religious building was originally constructed as a result of these close ties, with permission granted by King Taksin in 1767.
The building you see today is a modern, revamped version of the one built in the 19th century (the original was made from wood and burnt down). However, the more contemporary Santa Cruz Church still stands proud with its cream tones and architectural features reminiscent of classic Italian design.
Location: 112 Soi Kudeejeen, Wat Kanlaya, Thonburi, Bangkok 10600, Thailand
Open: Daily from 8 am to 6 pm
Phone: +66 (0)2 472 0154
photo by xiquinhosilva (CC BY 2.0) modified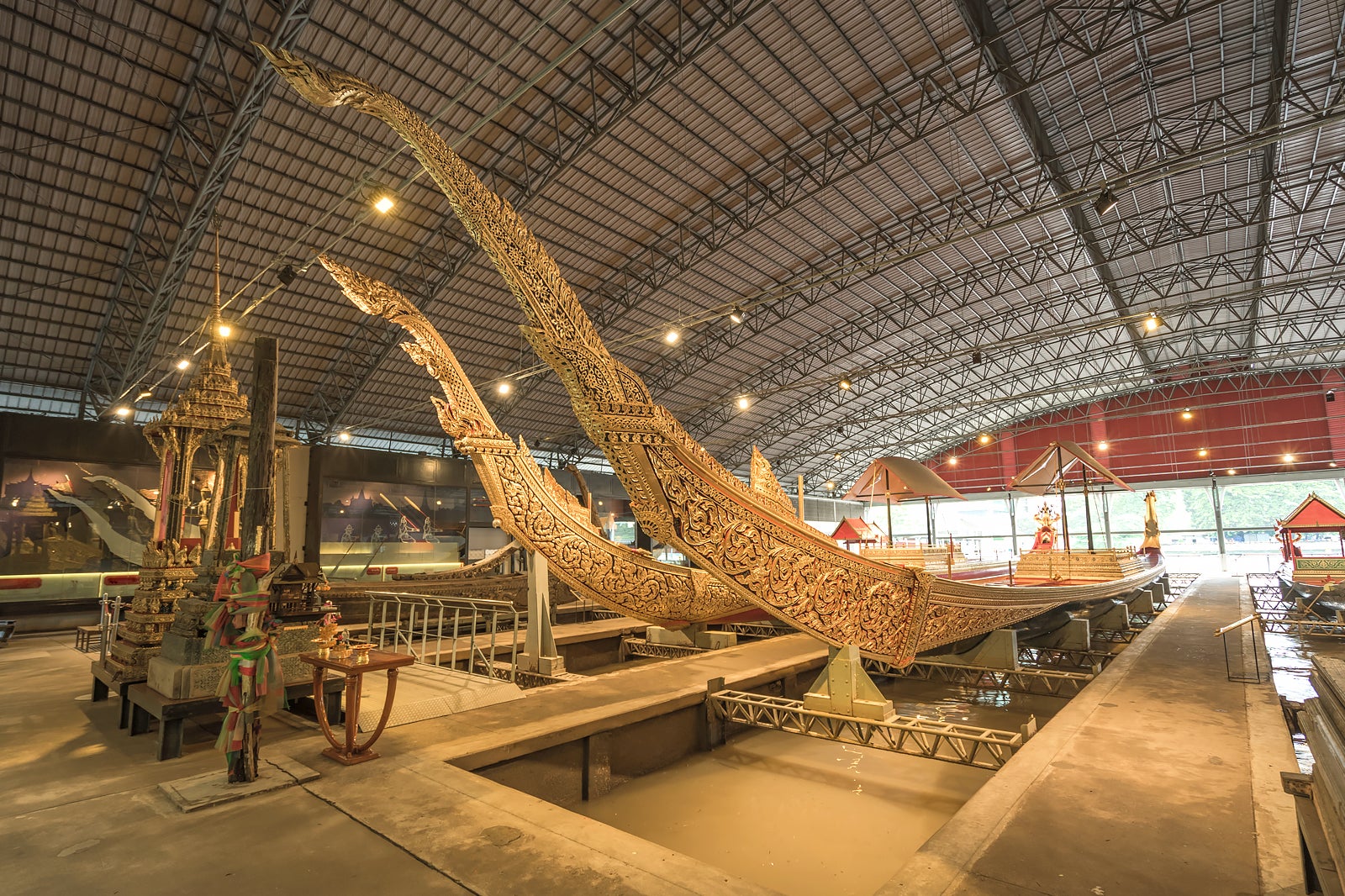 Couples
Families
History
Photo
The Royal Barges Museum displays 8 of Thailand's most unique and stunning vessels: the Royal Barges. These boats are reserved for auspicious ceremonies and state occasions like the very rare Royal Barge Procession. Each boat was carved meticulously from massive slabs of teak, decorated with mythical creatures and painted in bright shades of gold, red and blue. You can easily find the Royal Barges Museum near the Phra Pin Klao Bridge. Note that the barges might not be in the museum during or in preparation for the special ceremonies.
Read more
Location: 80/1 Rim Khlong Bangkok Noi Arun Amarin, Bangkok Noi, Bangkok 10700, Thailand
Open: Daily from 9 am to 5 pm
Phone: +66 (0)2 424 0004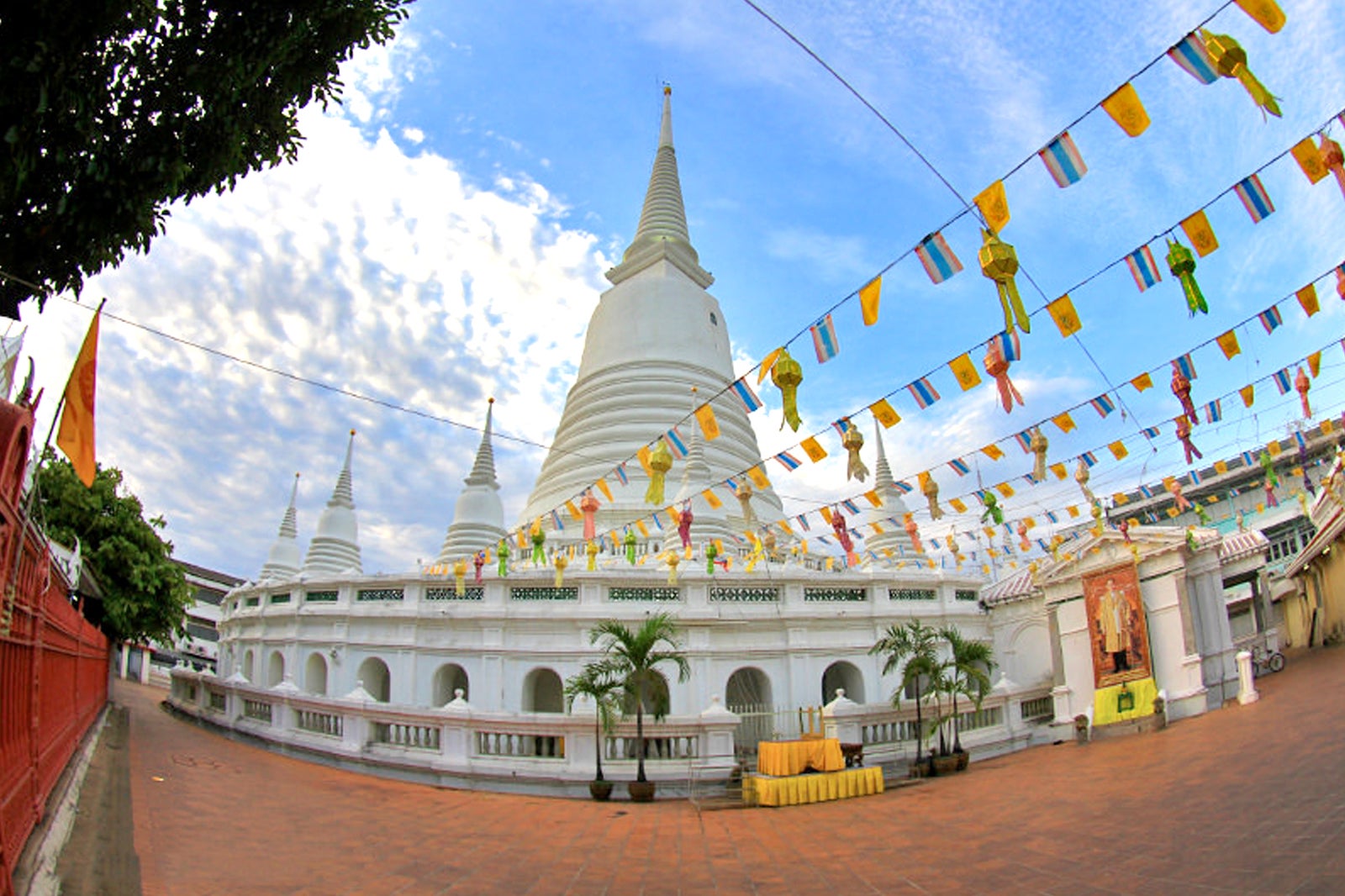 Couples
Families
History
Photo
Budget
Wat Prayoon is a modestly sized yet beautiful temple dating back to the reign of King Rama III in the 19th century. Its main focal point is the central white chedi which rises above the surrounding fortress of mini spires. Other highlights around the site include an unusual turtle pond and a spirit house around the back, surrounded by some mysterious-looking trees. Sitting on the Thonburi side of the Chao Phraya River, Wat Prayoon is next to the Memorial Bridge (Saphan Phut).
Read more
Location: 24 Prajadhipok Rd, Thon Buri, Bangkok 10600, Thailand
Phone: +66 (0)2 466 1693
Bangkok has plenty of weird and wonderful museums, and possibly one of the most morbid – or fascinating, depending on how squeamish you are – is the Forensic Museum at the Siriraj Hospital. From dead babies in tubes of formaldehyde to organs infected with tumours, this exhibit pulls no punches when it comes to the graphic content. All the exhibits and specimens are used (or were once used) by the medical students at this famous hospital in Bangkok.
Read more
Location: Siriraj Hospita, 2 Wanglung Road, Bangkok Noi, Bangkok 10700, Thailand
Open: Wednesday–Monday from 10 am to 5 pm (closed on Tuesdays)
Phone: +66 (0)2 419 2601