10 Best Things To Do in Chinatown
What is Chinatown Bangkok Most Famous For?
The sights, sounds and smells of Bangkok's Chinatown are an assault to the senses, so you should come prepared. For anyone with a sense of adventure, a day lost among the many market alleys and street food vendors can be the most memorable of any spent in Bangkok.
Thanks to the mix of Chinese and Thai cultures, this part of town is unique and fascinating, especially for photographers who'll find stunning temples, exotic street food and everyday street scenes just begging to be captured. It can be daunting to enter this bustling area without a plan, so check out our pick of the best things to do in Chinatown so you can make the most of your day. Just be sure to wear your comfiest shoes and be prepared for the heat!
What are the best things to do in Chinatown Bangkok?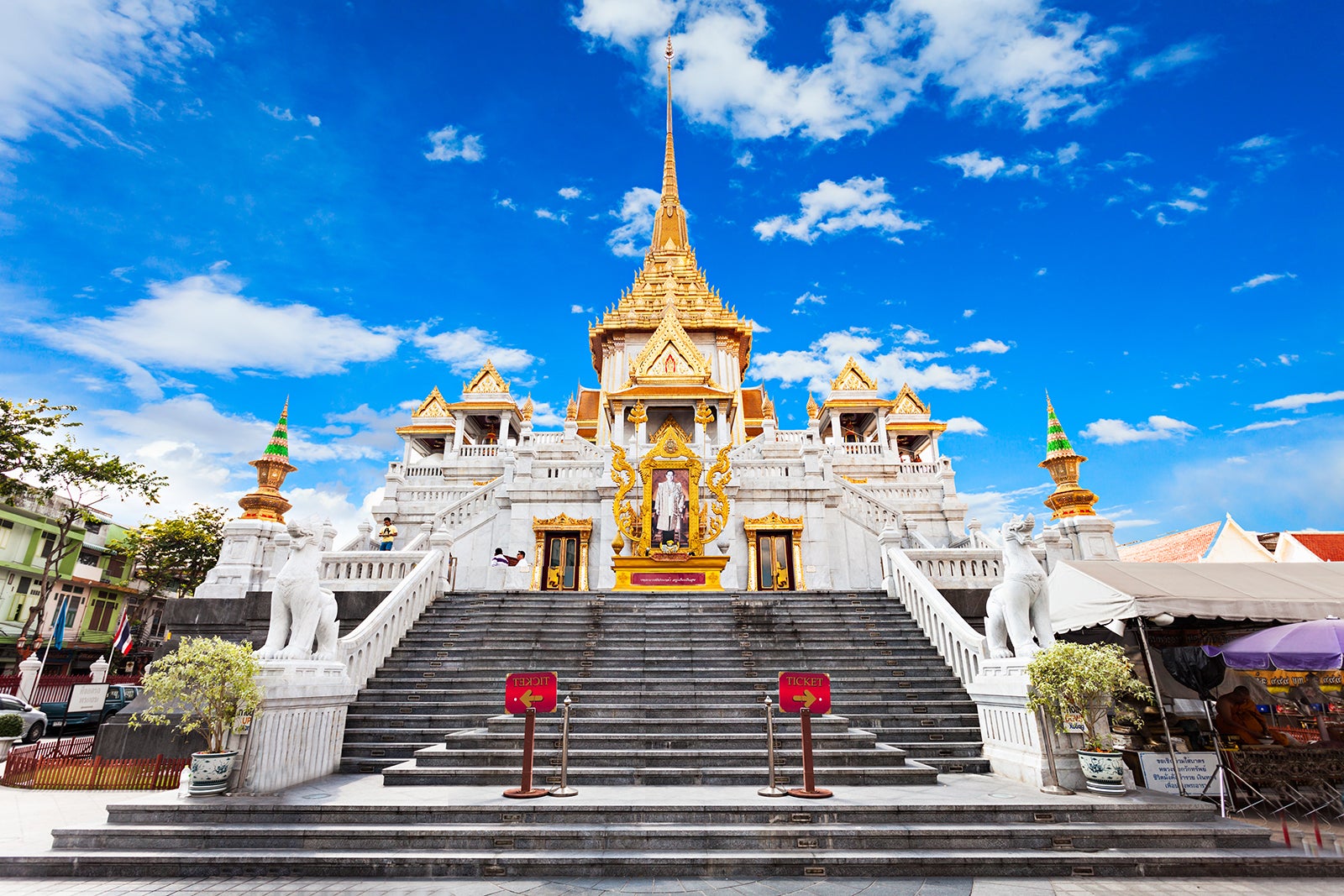 Families
History
Photo
Budget
Tourists flock into Wat Traimit to see the largest gold Buddha in the world. The revered statue, seated on an altar and surrounded by traditional Thai golden arches, is breathtaking and is a regular pilgrimage for Buddhists and inquisitive tourists.
The Buddhist temple is a great stop on your way to or from the Hua Lampong MRT Station. The view from the top of Wat Traimit offers a sight of the ornate Chinatown Gate nearby and receives a refreshing breeze, which blows through the open doors of the temple, meaning you can enjoy marvelling at the dimensions of the Buddha statue without perspiring from the heat.
Read more
Location: 661 Charoen Krung Rd, Talat Noi, Samphanthawong, Bangkok 10100, Thailand
Open: Daily from 8 am to 5 pm
Phone: +66 (0)89 002 2700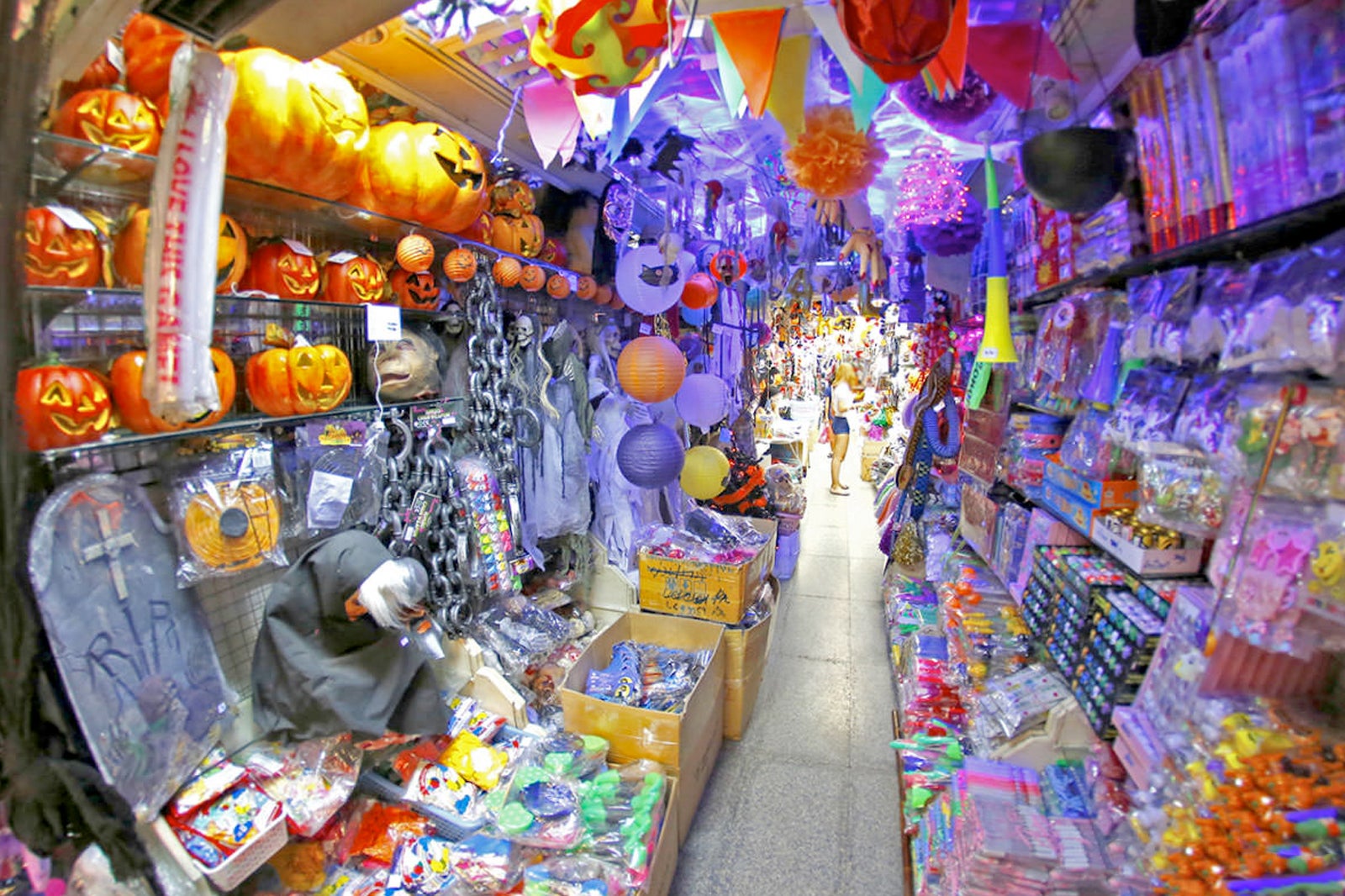 Sampeng Lane is a long, narrow street intersecting Chinatown, where you'll find a jumble of goods for sale. Sampeng Lane was the original high street of Chinatown when the Chinese community first moved to Bangkok. Much like the rest of the area, it's cluttered, chaotic and a lot of fun. The dimensions of this street are so limited, in certain parts, that you could stretch out across the alley and grab a pair of flip-flops in 1 hand and a Christmas tree in the other.
Read more
Location: Soi Wanit 1, Yaowarat, Samphanthawong, Bangkok 10100, Thailand
Open: Daily from 8 am to 6 pm (hours vary)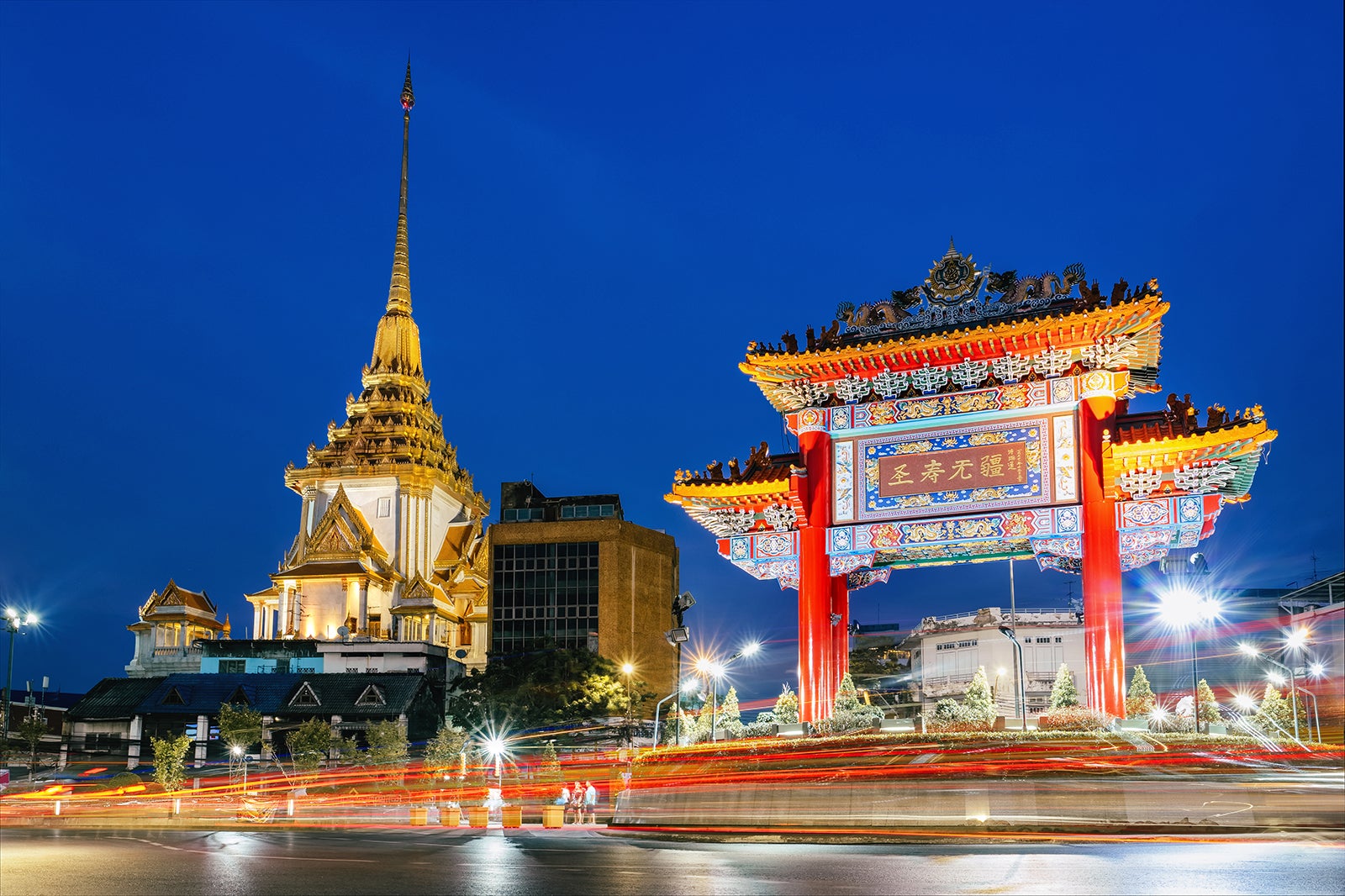 The China Gate at the western entrance to the Chinatown Bangkok is an ornate ceremonial gate. Built in 1999, the huge gate is actually called the King's Birthday Celebration Arch, signifying the loyalty of the Chinese community to King Bhumibol of Thailand. It was inaugurated in time to celebrate the king's 60th year on the throne.
The China Gate in Bangkok sits in the middle of a large traffic island from which Yaowarat Road, the main body of Chinatown, runs parallel with the river. It makes a great background image to a photo.
Location: 322 Tri Mit Rd, Talat Noi, Samphanthawong, Bangkok 10100, Thailand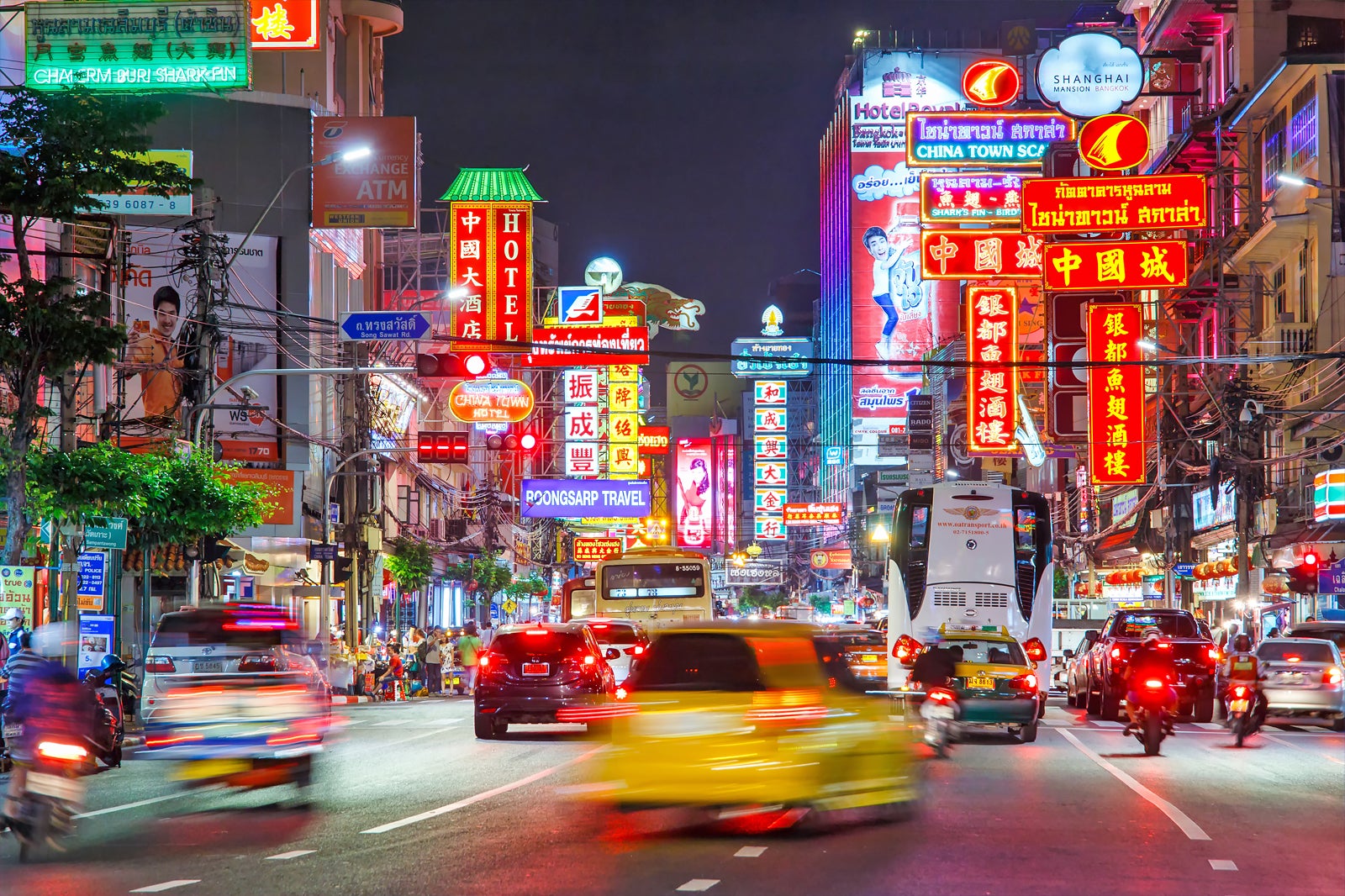 At night, Yaowarat Road – the high street of Bangkok's Chinatown – transforms into one of the largest street food spots in the world. Locals and travellers can be seen along the main thoroughfare, sampling their way through all that there is to offer, turning dinner into an evening of exploration. It can be confusing at first but, with a sense of adventure, it can be a lot of fun.
Popular offerings include dim sum, oyster omelettes, flat noodles in a pepper broth, and lots of fresh seafood. There are also many exotic fruits on offer, as well as homemade ice cream (we love coconut, but for something truly Thai, go for durian). Traffic is very congested in this area, so we recommend taking the MRT to Wat Mangkon MRT Station and walk for about 5 minutes to Yaowarat Road.
Location: Yaowarat Rd, Samphanthawong, Bangkok, Thailand
5
Sky View 360 at Grand China Hotel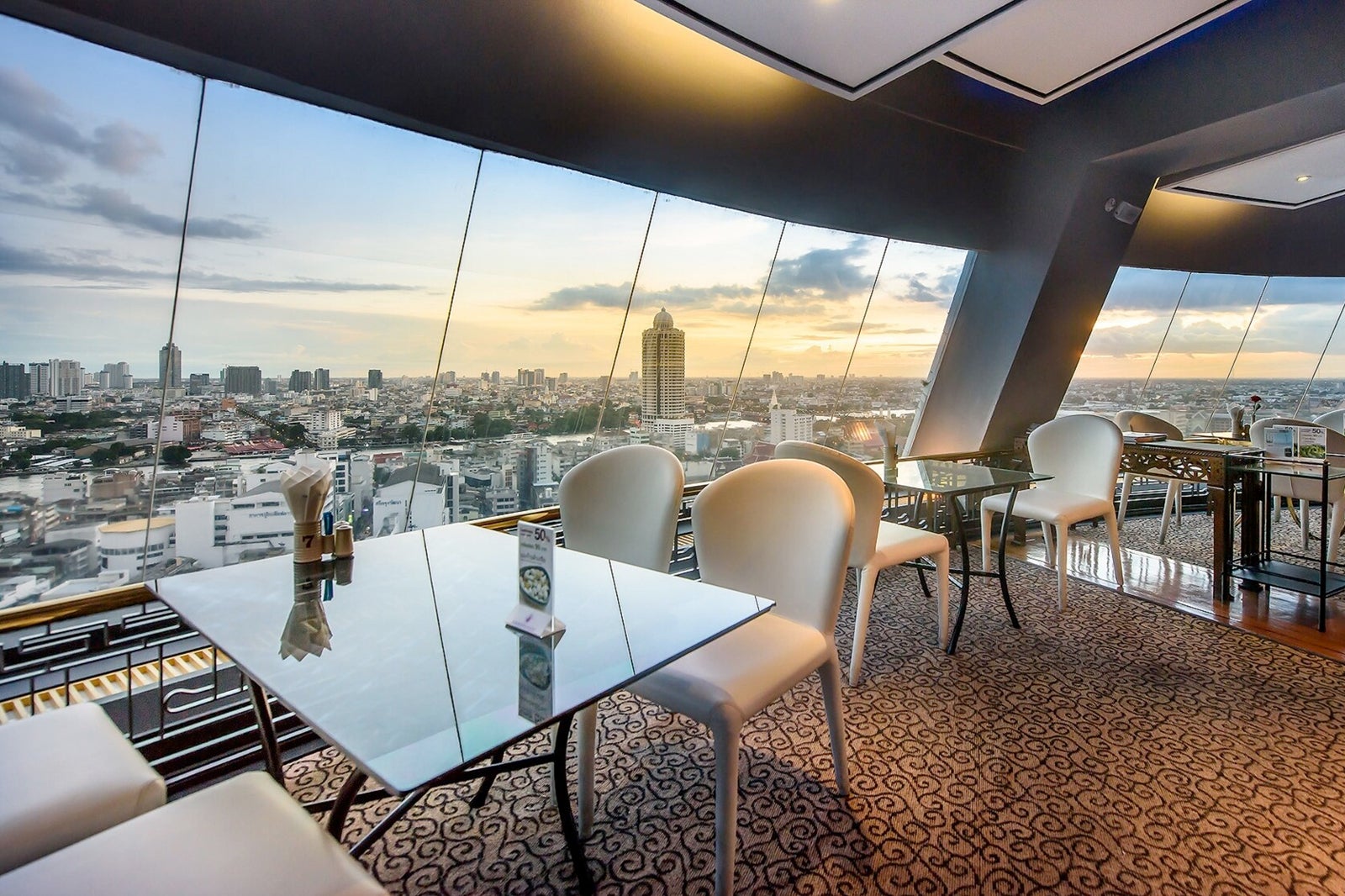 Get a surprising panoramic view of Chinatown and beyond (all the way to the Chao Phraya River) with a not-too-expensive drink or meal at Sky View 360. It takes about 2 hours for this rotating restaurant to complete a full round and you barely notice any movement.
Located in Grand China Hotel, the restaurant serves Thai, European, Japanese and Chinese food with old-fashioned staff and live piano in the background. This viewpoint is not very well known, but it's a great place to take an air-conditioned break after a tiring exploration of busy Chinatown.
Location: Grand China Hotel Bangkok, 215 Yaowarat Rd, Samphanthawong, Bangkok 10100, Thailand
Open: Daily from 7 am to midnight
Phone: +66 (0)2 224 9977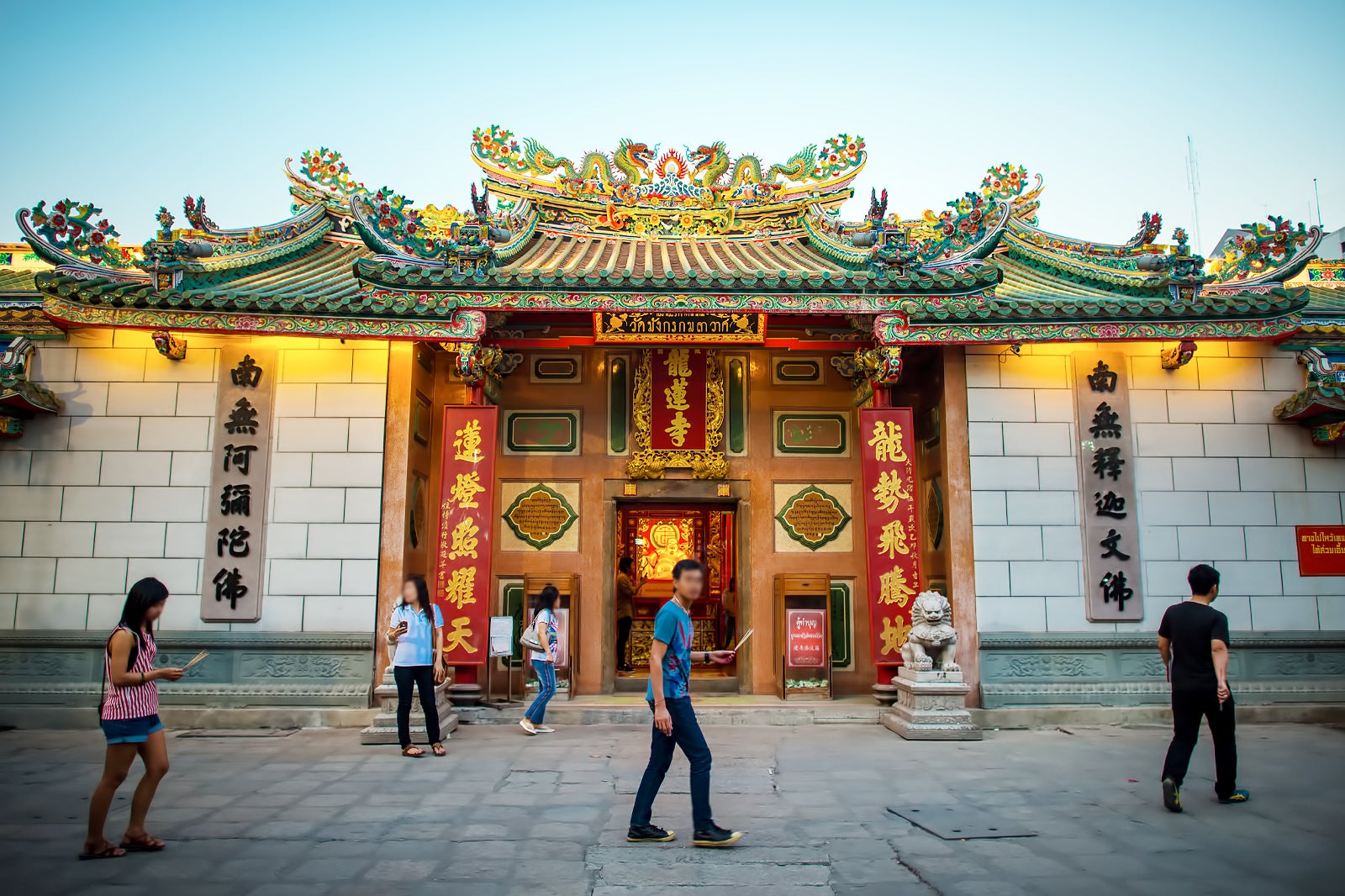 Wat Mangkon Kamalawat –Bangkok's most important and largest Chinese-Buddhist temple – is a hub of activities during festivals like Chinese New Year. It contains spectacular Buddhist, Taoist and Confucian shrines and dates back to 1872. It was called Wat Leng Nui Yee until King Rama V but later changed to Wat Mangkon Kamalawat (which means Dragon Lotus Temple). Nestled in the heart of Bangkok's Chinatown, the temple is around 250 metres northwest of the Wat Mangkon MRT Station.
Location: 423 Charoen Krung Rd, Pom Prap, Pom Prap Sattru Phai, Bangkok 10100, Thailand
Phone: +66 (0)2 222 3975
photo by K.Phothiwijit (CC BY-SA 3.0) modified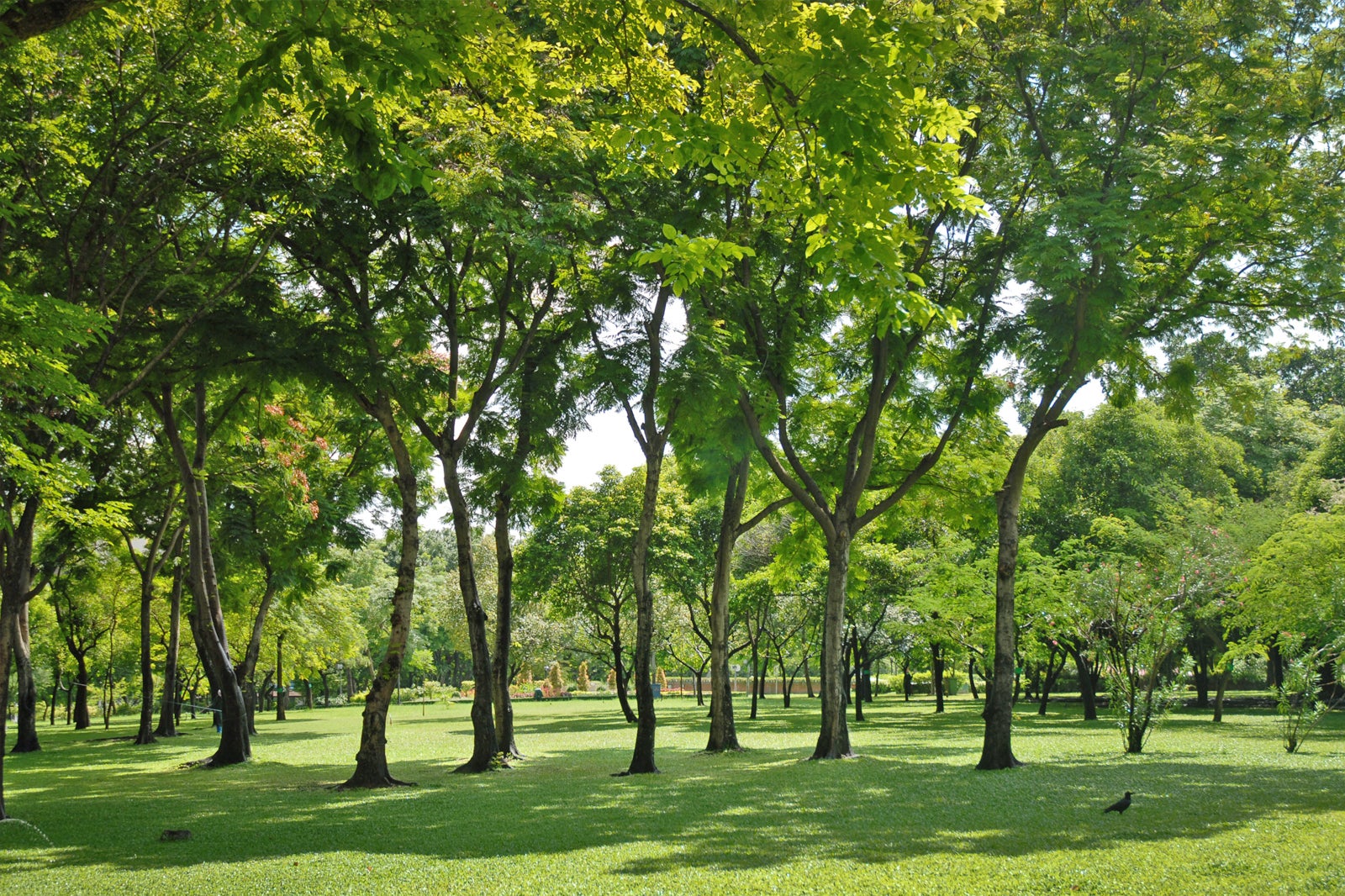 Romaneenart Park is located on the eastern edge of Chinatown, offering respite from the dizzying traffic of Yaowarat Road. You can see people jogging, working out, and practising Chinese fan dancing (lam pat in Thai).
Built on the site of the old city jail, Romaneenart Park retains 1 wall and several old guard towers as part of the park's architectural features, in addition to the neo-classical buildings in the style of the King Rama V period. A large expanse of grass with numerous fountains help keep the park cool in the middle of the big city.
Location: 649-665 Maha Chai Rd, Samran Rat, Phra Nakhon, Bangkok 10200, Thailand
Open: Daily from 5 am to 9 pm
8
Bangkok Chinatown by bicycle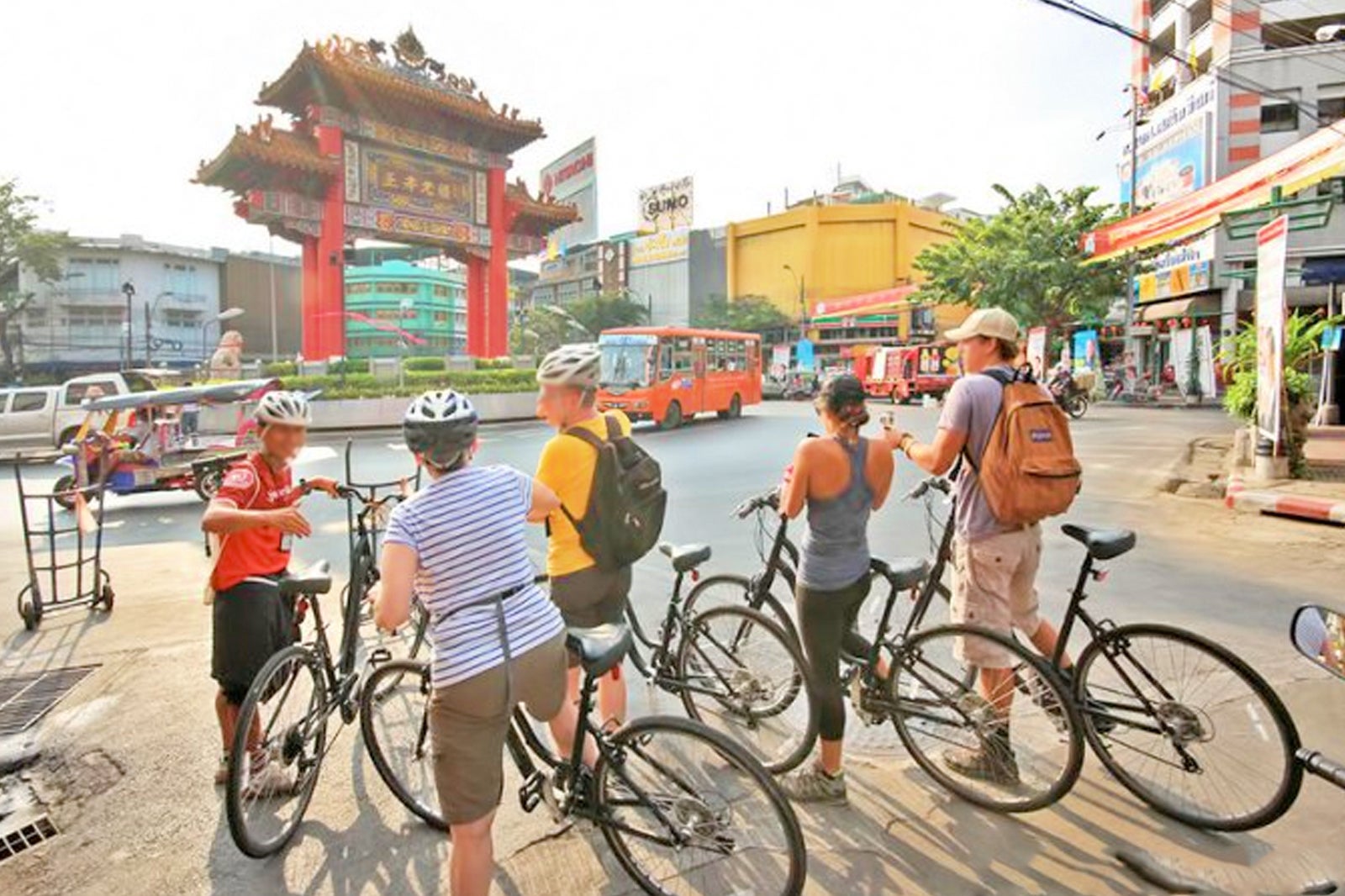 A bicycle tour of Chinatown and Thonburi (on the opposite side of the river) is a half-day trip that introduces you to hectic market scenes, centuries-old temples and narrow alleyways where life carries on much as it has for generations. The knowledgeable guide complements the sights with facts and stories in a fun and engaging way that helps add context to the experience.
9
Wat Chakawat Ratchawat (The Crocodile Temple)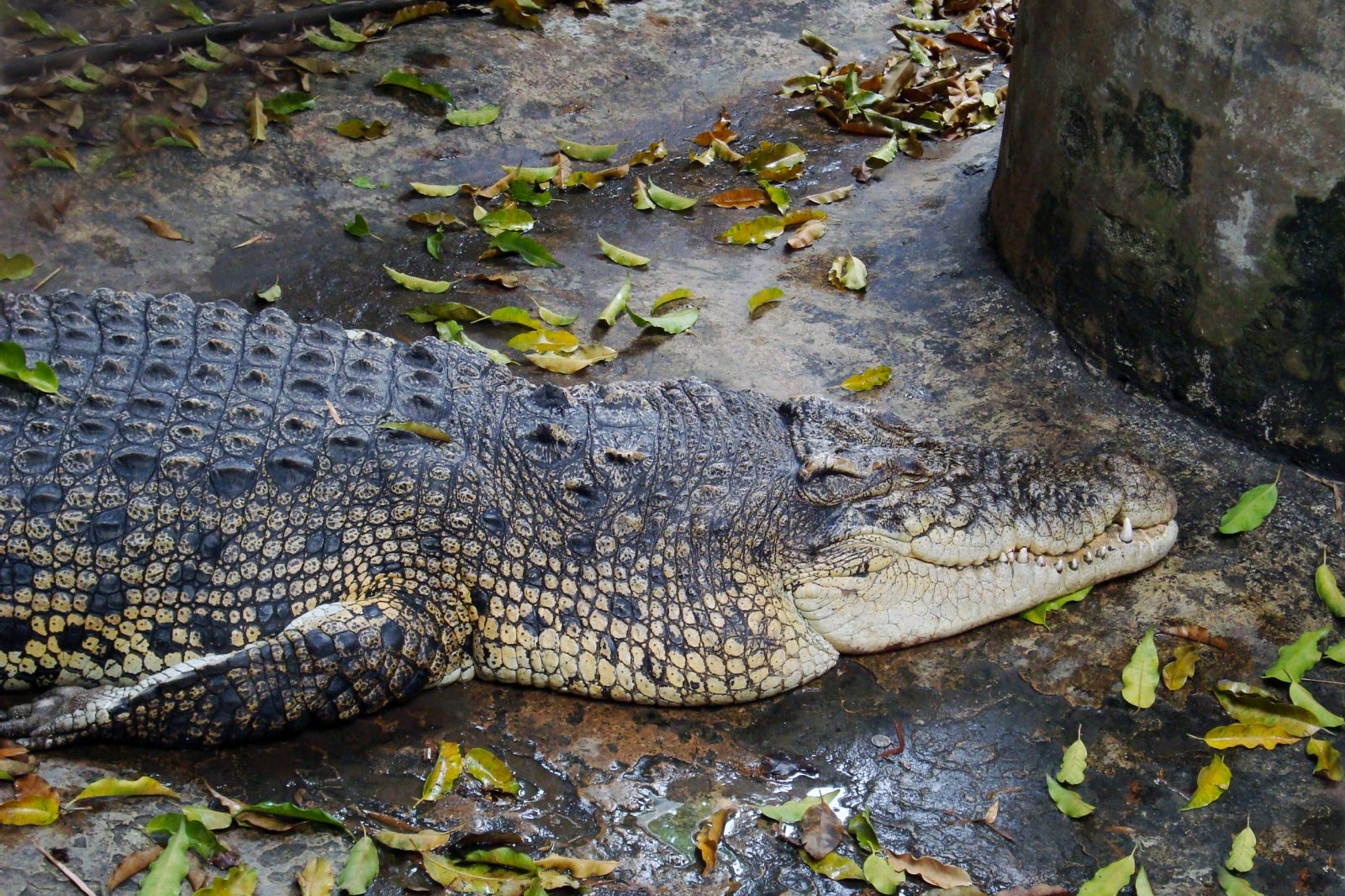 Wat Chakrawatrachawat Woramahawihan is home to 3 giant crocodiles, which often lie, half-submerged in a murky pond. Legend has it that the crocodiles kept eating young monks so they were trapped and housed within the temple complex. This aged temple is within a 5-minute walk of the famous Yaowarat Road. As you pass the main entrance, turn left and you'll see the pond. There's also a stuffed crocodile inside a dusty display case nearby.
Location: Chakkrawat, Samphanthawong, Bangkok 10100, Thailand
Open: Daily from 8 am to 6 pm
photo by Globe-trotter (CC BY 3.0) modified
10
Sala Chalermkrung (Khon)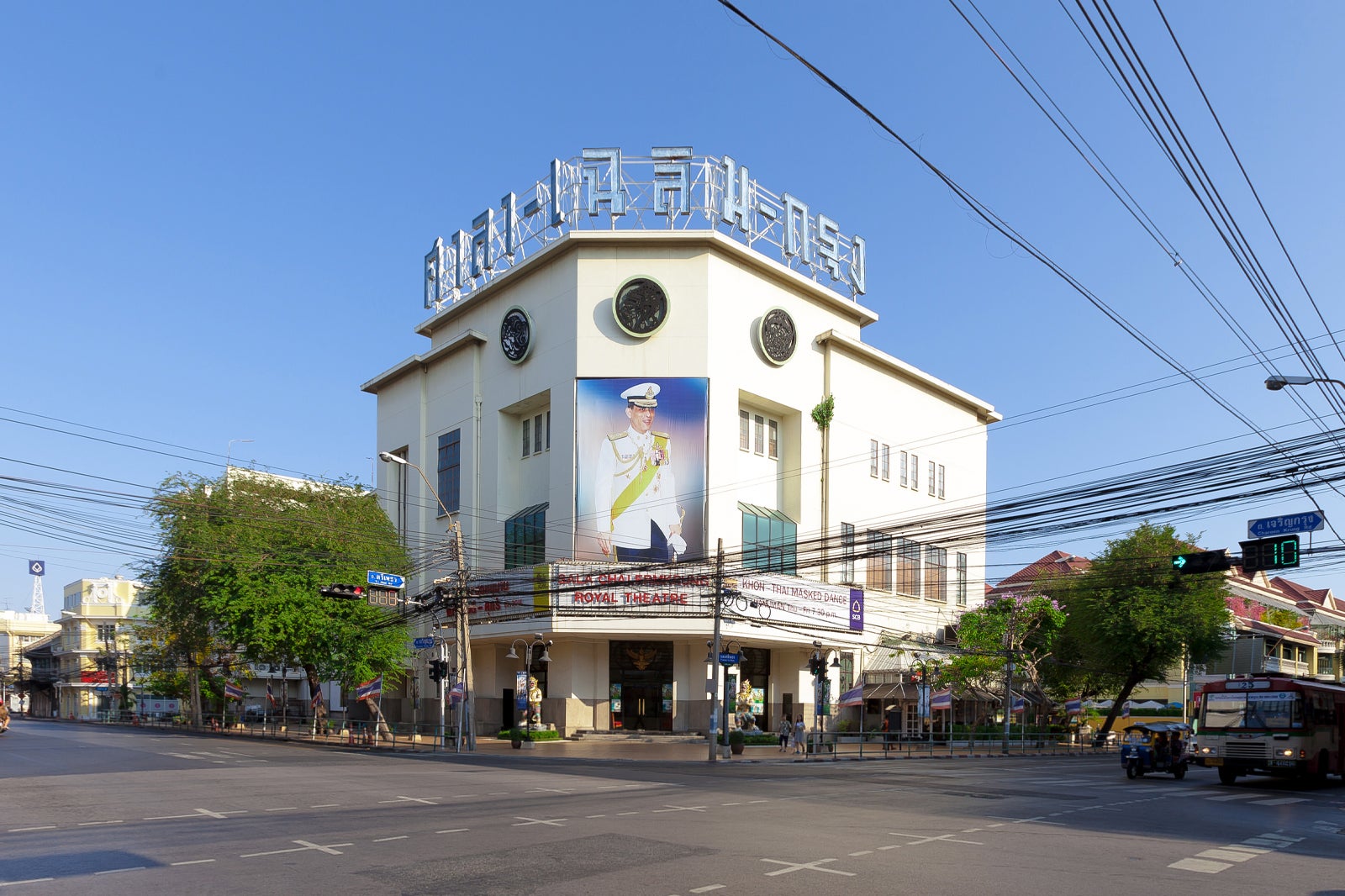 Established in 1933 under the Royal Patronage, Sala Chalermkrung is a charming theatre that's immaculately maintained with period fittings. These include a mass of brass fittings, red velvet cushions, and sepia photographs. Everything looks as fresh as it did when Chalerm Krung opened its doors as Thailand's first cinema with audio and air-conditioning.
Nowadays, the theatre hosts khon, a Thai masked dance that's tasked with maintaining Thailand's traditional performance art and dance. The show is a mixture of exquisite costume, traditional dance and a historical epic about a double-crossing demon.
Location: 66 Chalermkrung Road, Wang Burapha Phirom, Phra Nakhon, Bangkok 10200, Thailand
Open: Thursdays and Fridays from 7.30 pm
Phone: +66 (0)2 222 0434
photo by Supanut Arunoprayote (CC BY-SA 4.0) modified