10 Best Group Tours in Bangkok
Bangkok Tours for Group Travellers
Visiting Bangkok as a group can be a fun, exciting, and memorable experience. While the city has plenty of vibrant bars and shopping malls with breathtaking city views, there is still so much to see and do for groups in Bangkok beyond the city centre.
The best things to do with groups in Bangkok include visiting royal palaces and temples rich in history, amazing cycling tours, traditional and contemporary art galleries, fun-filled safari rides, and outdoor markets to thrill any shopper. Here's our selection of the best tours for group travellers in Bangkok.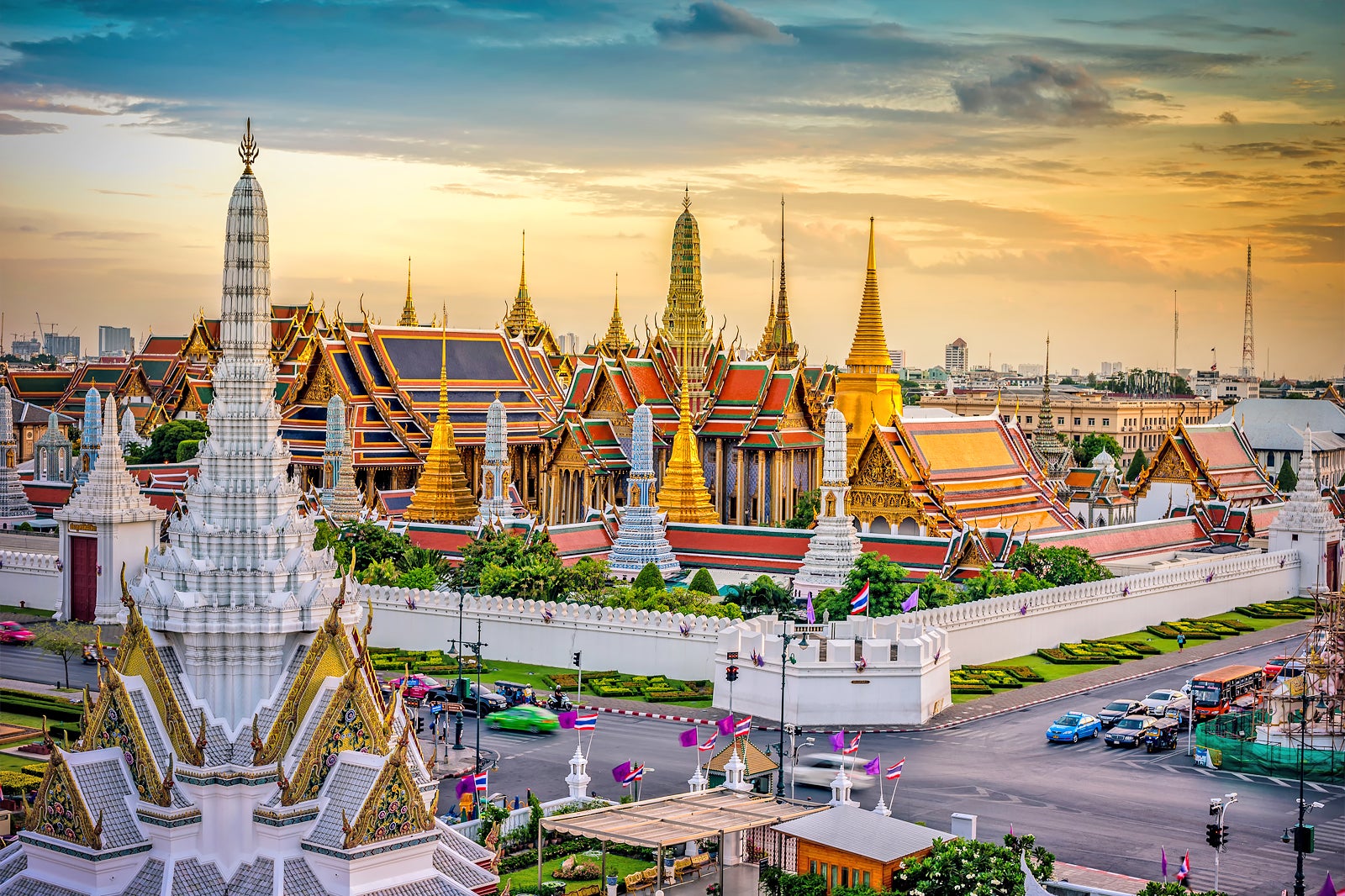 Couples
Families
History
Photo
Group
The Grand Palace is Bangkok's most famous landmark. With its impressive architecture and attention to detail, the Grand Palace was not only the home of the King and his court but also the entire administrative seat of government.
Admission includes entry to the Temple of the Emerald Buddha (Wat Phra Kaew), Thailand's most sacred site, and the Central Court of the Grand Palace. It is important to adhere to the strict dress code to enter. There are free guided tours in English in the mornings and afternoons, but you can also rent an audio guide if you prefer exploring on your own. Make sure to arrive early to avoid the afternoon crowds.
Read more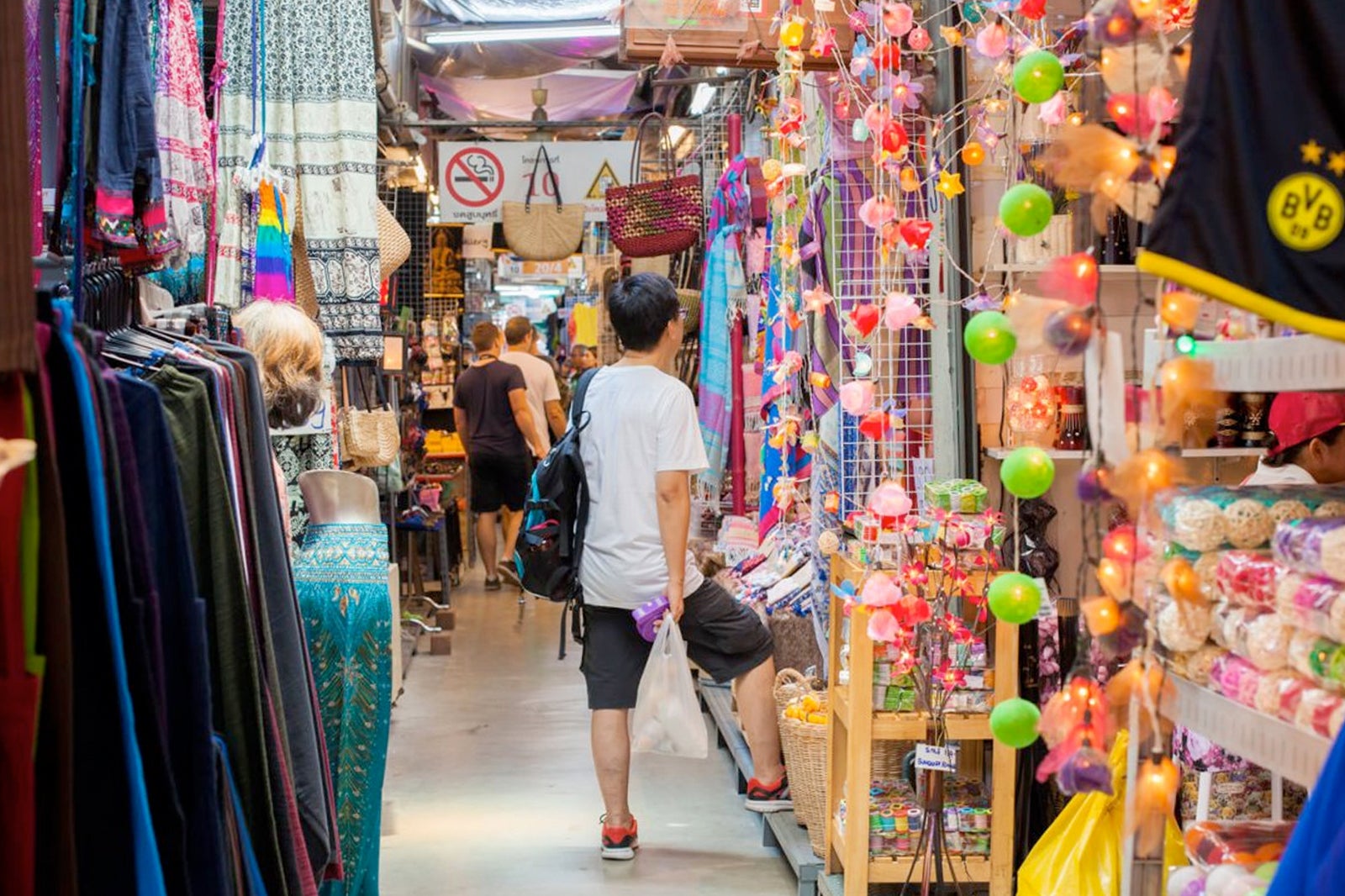 Couples
Families
Shoppers
Budget
The Chatuchak Weekend Market offers a wide variety of products including household items, clothes, shoes, Thai silk, antiques, plants, food and more. This is a great place for groups because there is so much to see and do in and around the market which covers roughly 35 acres with over 15,000 stalls. It is the largest market in Thailand and all of Southeast Asia and better yet, one of the cheapest weekend markets in the world. If you know how to haggle, you can get quite a steal.
For those taking the Skytrain, the best route to Chatuchak is to take it to the end terminal called Mo Chit, which is exactly where the market is located. Most stalls are only open on Saturdays and Sundays. There are maps available detailing the various sections if you are a first-timer.
Read more
3
Bangkok by Bike Urban Adventure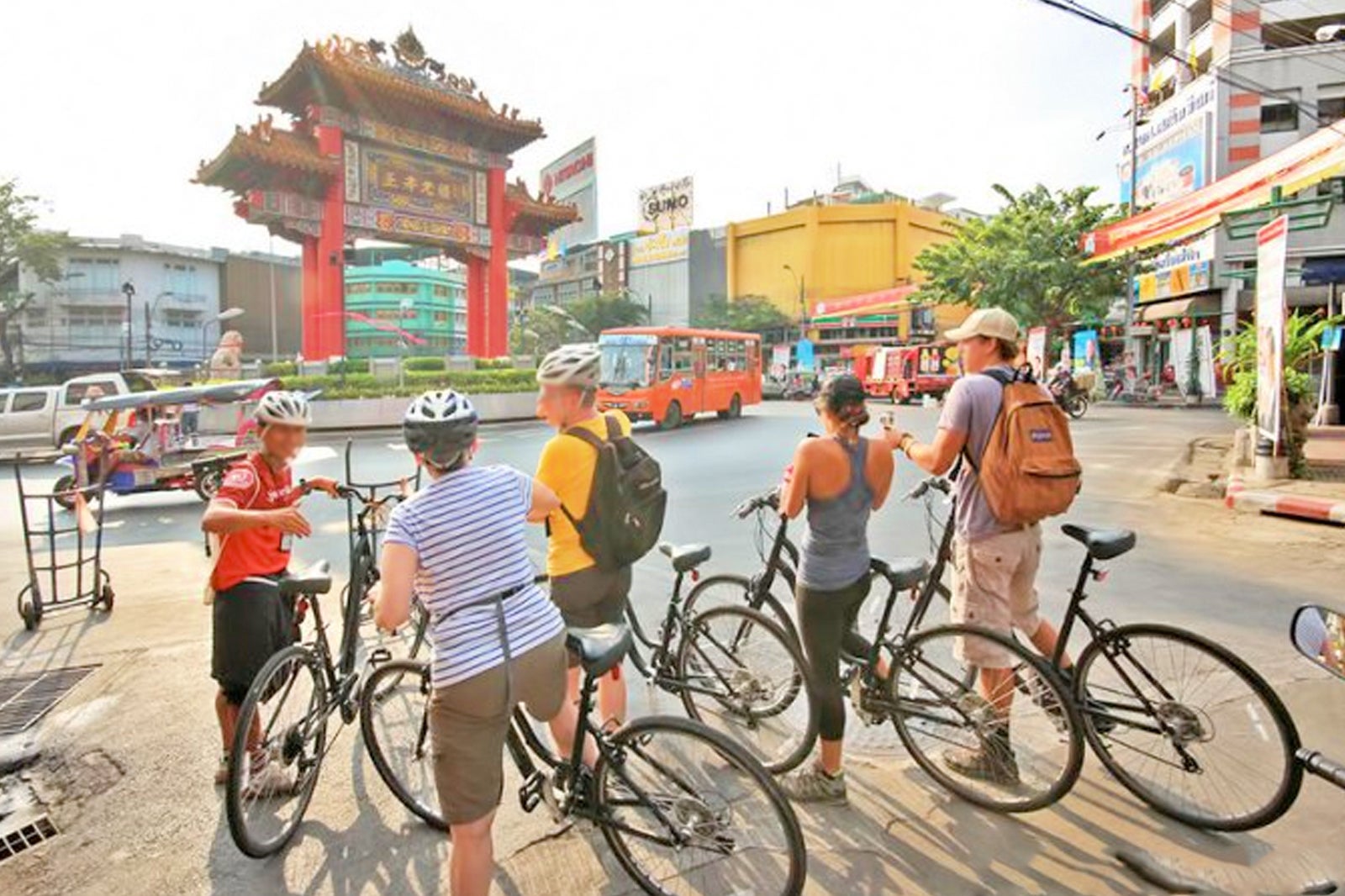 Bangkok by Bike is a cycling tour provided by Urban Adventures and is not only the best way to discover the city but an amazing, unique activity for groups to consider. You will be able to bike past local villages and temples travelling through Bangkok's backstreets avoiding the traffic, passing alongside canals and houses.
A local expert guide will fill in all the history and details of each place you pass including some iconic landmarks such as Wat Arun (also known as the Temple of the Dawn), a beautiful temple known for its intricate architectural design and historical significance, over the Memorial Bridge, and to another impressive temple, Wat Suthat, home to the largest golden seated Buddha in Thailand.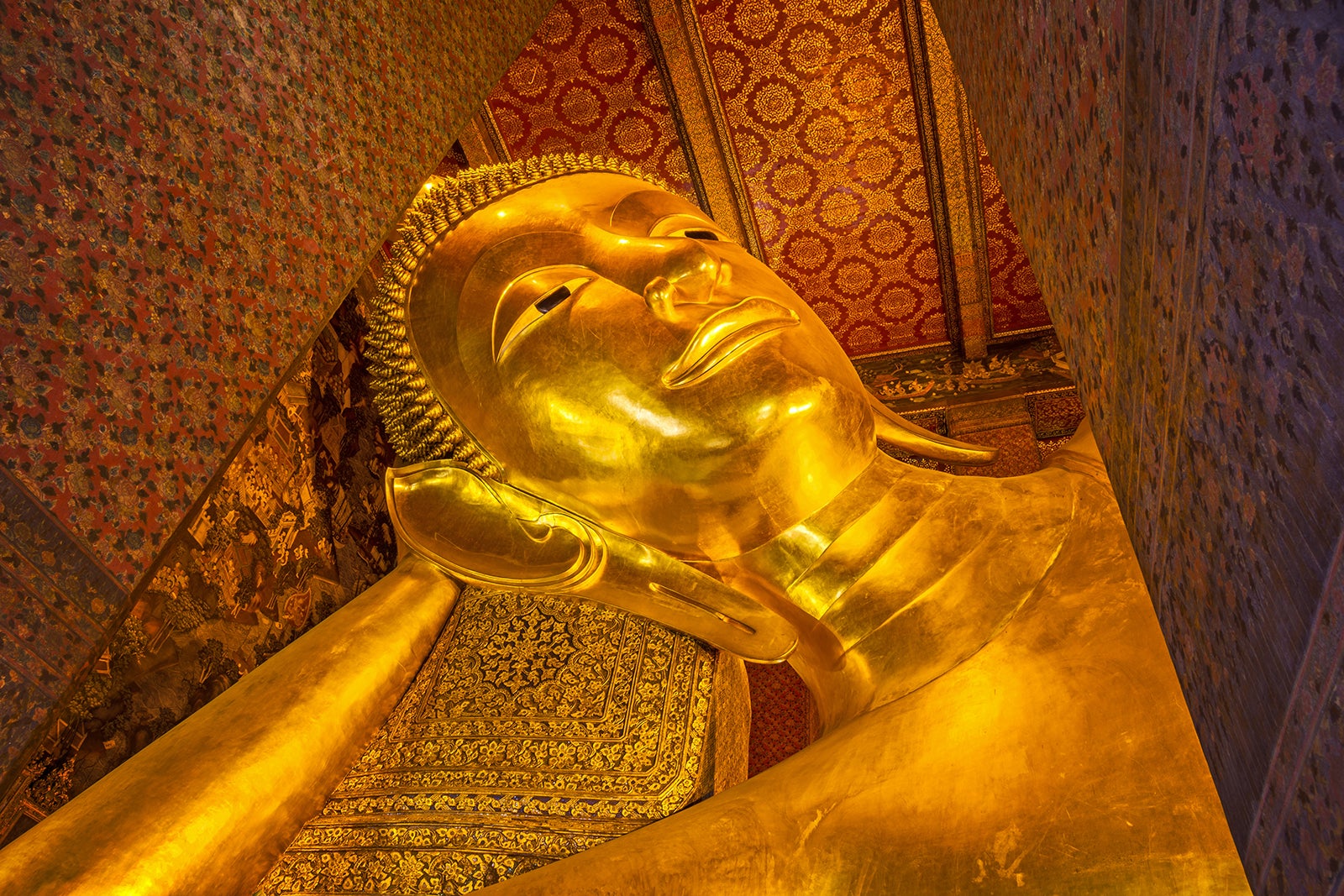 Couples
Families
History
Photo
Budget
Wat Pho, known to many as the Temple of the Reclining Buddha, dates back to the 17th century. The temple houses a majestic reclining Buddha statue made of gold-copper, colourful mural paintings, and the biggest collection of Buddha images in Thailand.
For a reasonable fee, you can even get a massage at the temple. Wat Pho is the birthplace of traditional Thai massage and back in 1962, a traditional medicine and massage school was established here. Transportation wise, the BTS Skytrain is the best method of travelling as it's easy, clean and affordable with daily passes available. Wat Pho is next door to the Grand Palace complex, another great place for groups.
Read more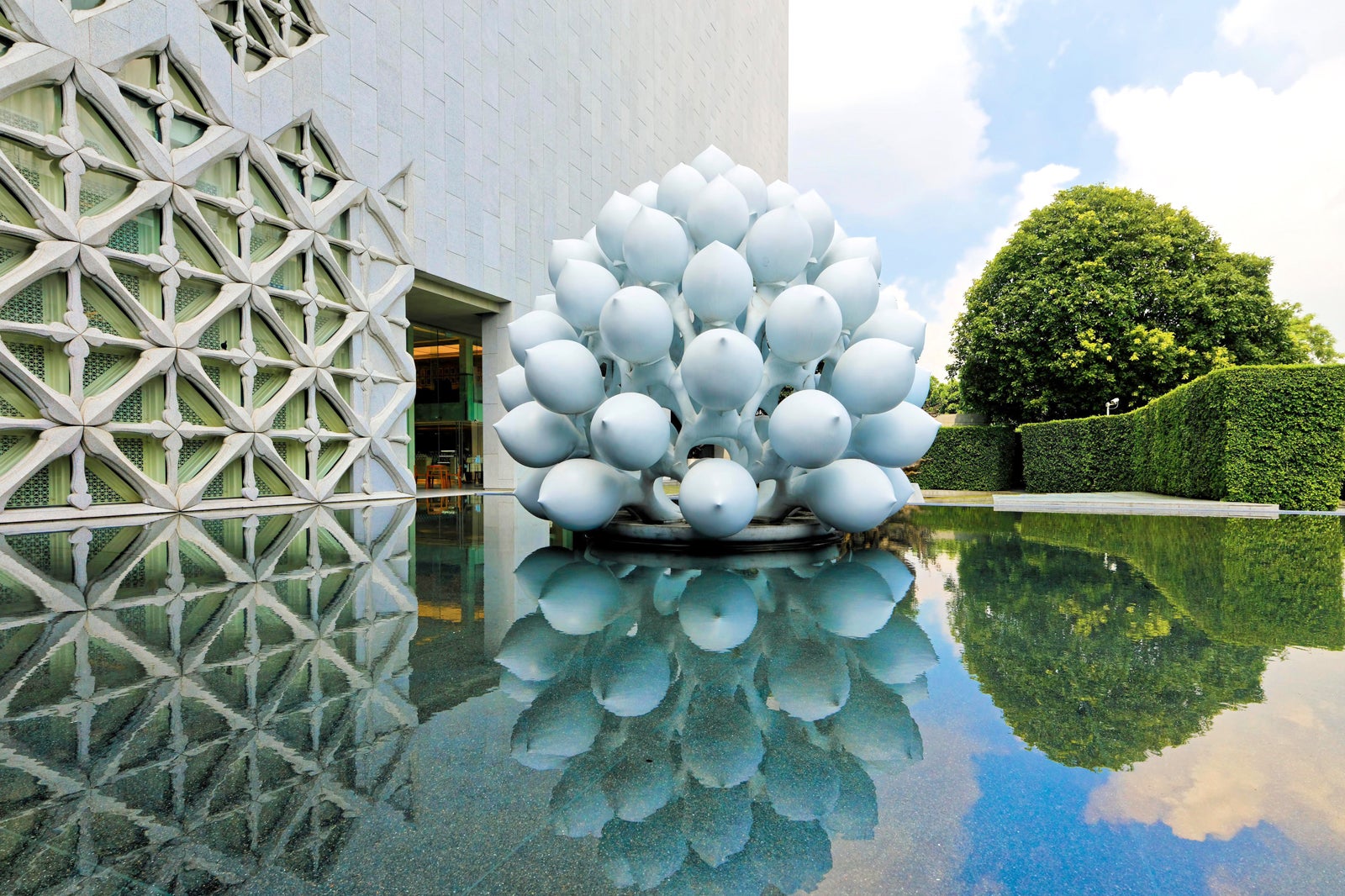 Standing 5 stories tall, the Museum of Contemporary Art (MOCA) in Bangkok is a great space for groups to come and experience the works of world-class artists in Thailand. Founded in 2012, MOCA displays a wide collection of paintings and sculptures that document the rich history of art in the city of Bangkok and beyond. Art lovers will delight in exploring over 800 pieces of works on display in a comfortable and modern setting within each spacious room.
Groups can appreciate and better understand the culture of Thailand as a whole. It takes at least 3 hours to explore the entire museum and there is even a lovely small café insider offering drinks and small bites.
Read more
Couples
Families
Photo
Adventure
Group
If you're looking for a wild adventure, Safari World and Marine Park offer a great variety of entertainment for groups. The drive-thru Safari Park gives groups a chance to closely encounter wild animals from Africa and Asia, including rhinos, bears, zebras, giraffes, and tropical birds in a natural-like setting.
Marine Park offers a jungle cruise river ride, 7 exciting shows daily, and hundreds of thrilling exhibits of white tigers, sea lions, and crocodiles. Admission also includes 2 buffet restaurants that can comfortably seat up to 800 and 1,700 people. Take a safari ride through the African wilderness, get up close with a dolphin as they somersault in mid-air, or experience an action-packed Wild West stunt show.
Read more
7
Rainforest canopy zipline adventure
Immerse yourself in a lush Thai jungle with an unforgettable experience on a rainforest canopy zipline adventure. Bordered by the protected Chompoo Wildlife Sanctuary, groups can experience quite the adrenaline rush on one of the highest ziplines in Thailand. Presented by Flight of the Gibbon, the Chonburi Zipline Tour is a full-day adventure catered to groups of 9.
There are 24 platform stations where you can zipline from tree to tree including 2 hanging sky bridges and descents. 2 expert guides are assigned for every group, with a detailed safety briefing and equipment fitting. Admission also includes a traditional Thai meal and a free tram tour around Khao Kheow Open Safari Park. You can feed the wildlife and learn about the more than 8,000 animals that inhabit the area. Round-trip transportation from Bangkok in a luxury 9-person van.
8
Wildlife day tour in Khao Yai National Park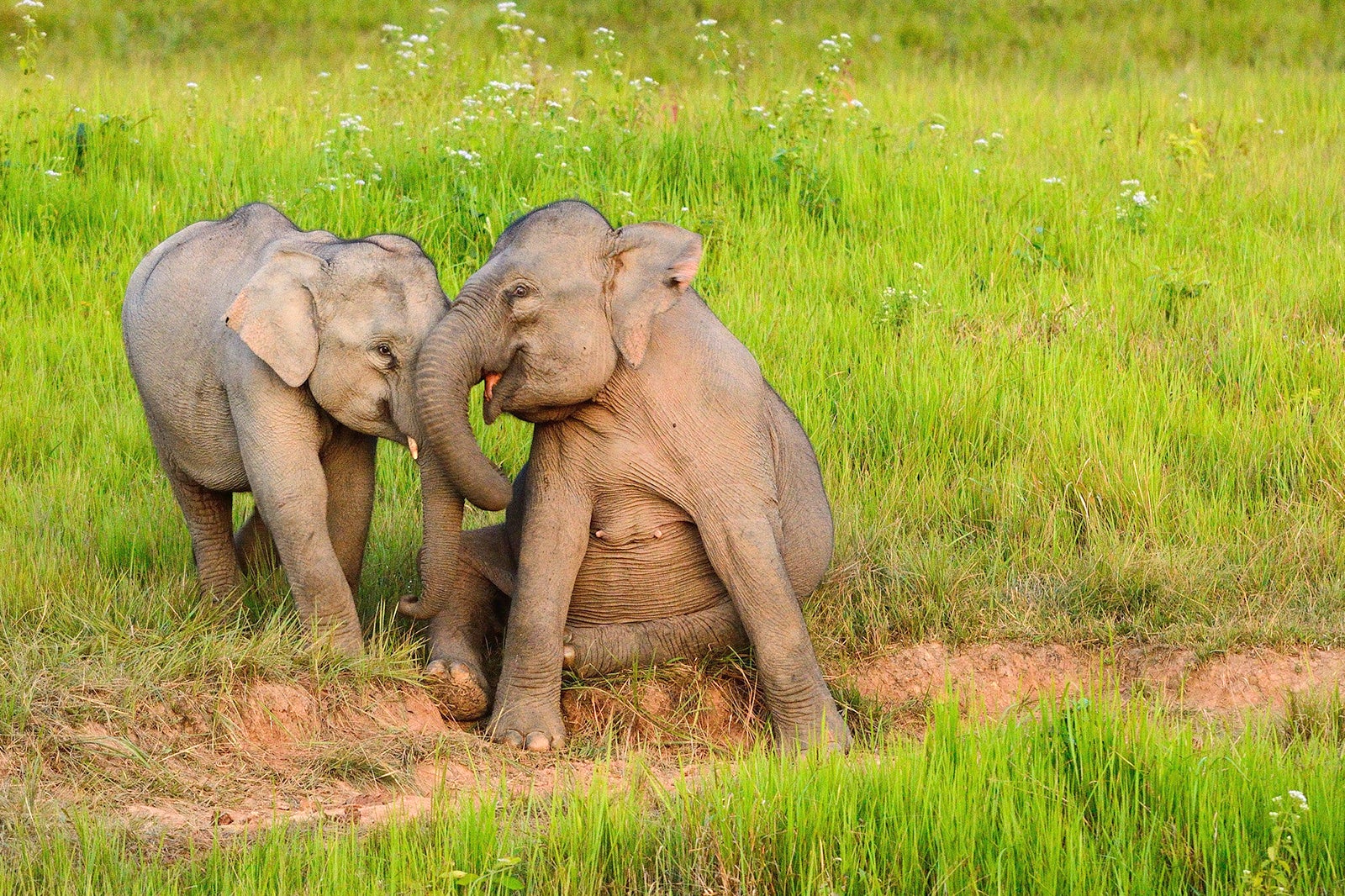 For a memorable way to get a taste of the jungle, take a wildlife day tour in Khao Yai National Park. Khao Yai is a popular spot for groups who enjoy the great outdoors. The tour includes hiking, safari drives, a and waterfall visit, lunch, snacks, and fruit. Your very own private tour guide can pick you up at your hotel or any other agreed-upon location.
The day starts with a scenic drive chasing all kinds of wildlife like gibbons, hornbills, and macaques, before heading out on a jungle hike to learn more about all the animals and plants that live there. The day ends with a Thai lunch and an afternoon ride back to your desired drop-off location.
photo by tontantravel (CC BY-SA 2.0) modified
9
Ayutthaya Ancient Temples tour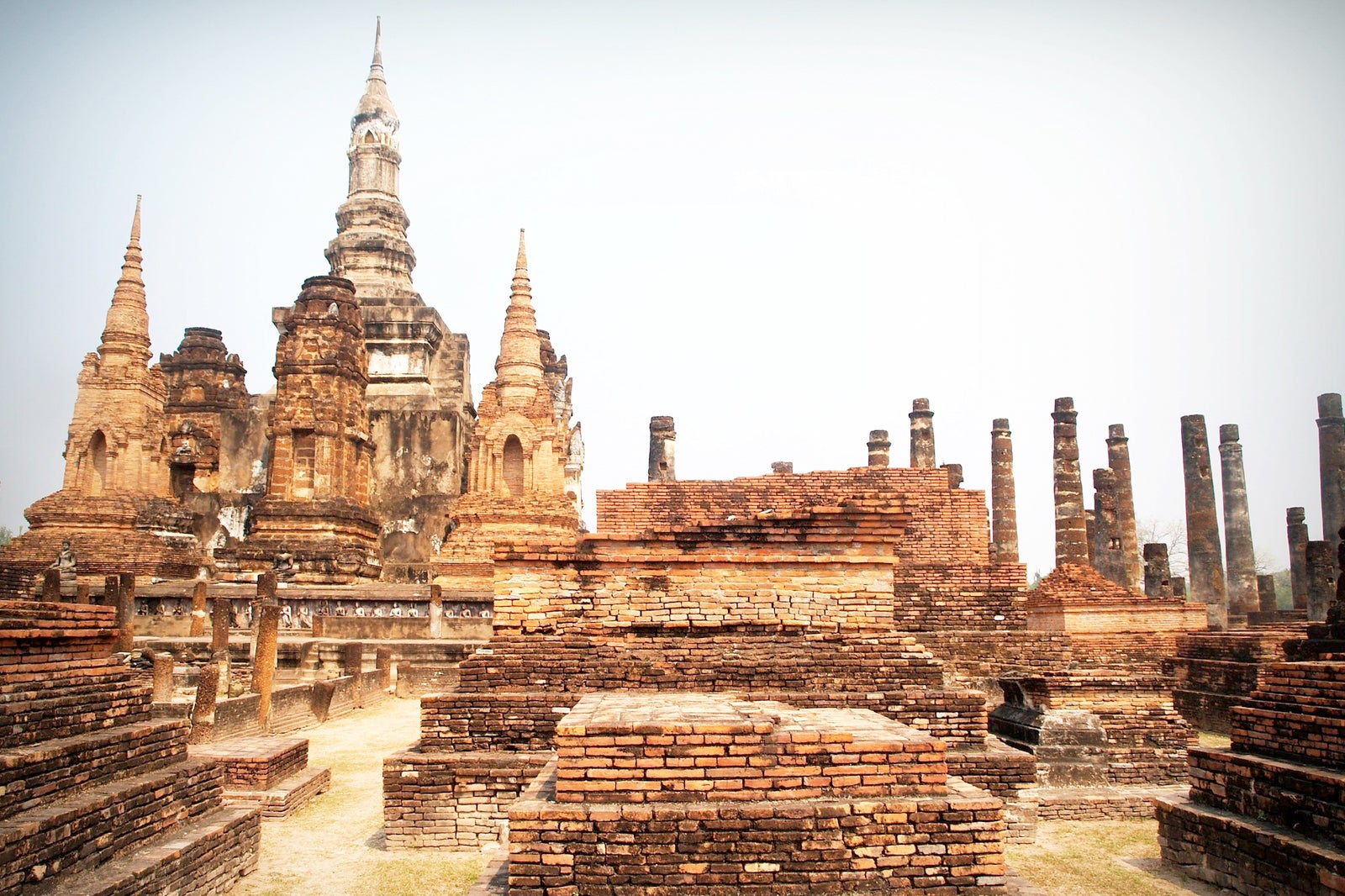 Couples
Families
History
Photo
Adventure
A trip to the Ayutthaya Ancient Temples is a once-in-a-lifetime experience for those interested in ancient Thailand. The private day tour is very popular amongst large groups travelling together and for those who just want a bit more exclusivity. Included is your very own driver that can pick you up and drop you off at your hotel. There are 3 flexible transportation options for groups: by small taxi (up to 3 people), by large taxi (up to 5 people), or by minibus (up to 10 people).
The tour includes a visit to Ayutthaya's historic temples, wats and meditation centres. You'll have plenty of time to explore every famous ruin and relic including Buddha's head found in a large fig tree and a tall reclining Buddha at Wat Lokayasutharan. Halfway through, you can enjoy a Thai-style lunch before going back and exploring the rest of the ancient remains.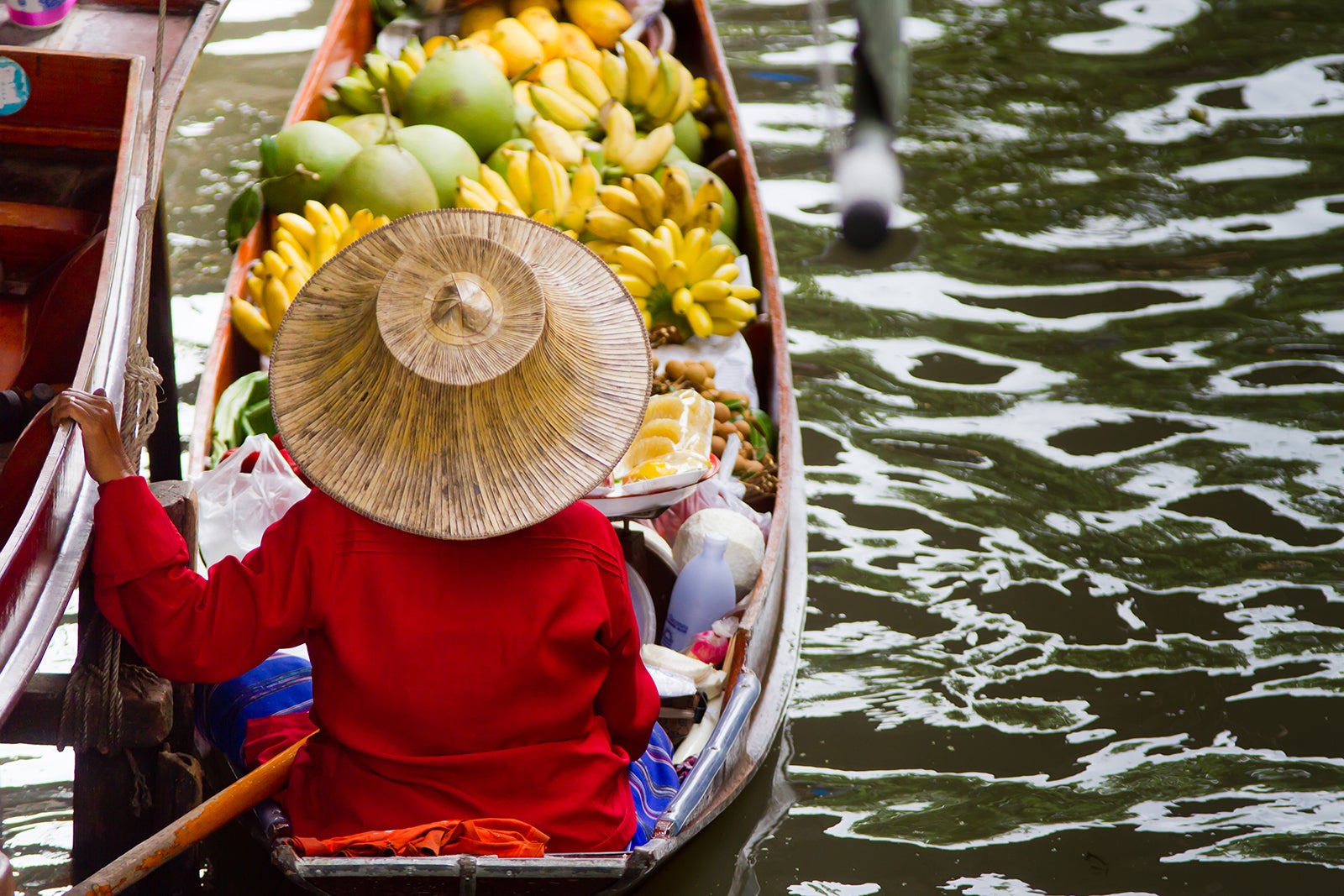 Couples
Families
Shoppers
Photo
Food
The Bangkok floating market tour can accommodate groups of 10-12 people at a time. You can experience Thailand's rural life and charming countryside all in one swoop at the Damnoen Saduak Floating Market and the Thai Village Cultural Show at Rose Garden. The tour also takes you on a journey through rice paddies and salt fields, visiting a farmhouse and watching the locals produce sugar from coconut, and then along fruit plantations to see traditional Thai houses.
Shoppers and nature lovers will enjoy the chance to purchase local products, handmade crafts, and talk a walk through the botanical gardens. Afterwards, groups can enjoy a buffet lunch by the Rose Garden Country Resort before heading back to the hotel.
Read more