7 Places to Buy Thai Crafts in Bangkok
Find Unique Souvenirs at Great Prices
With skills that are passed down for generations, Thai crafts have long been a reflection of the nation's creativity and ingenuity. The intricate detail and meticulous methods used are a display of inventiveness while the elaborate designs are proof of perseverance. Moreover, the abundance of natural materials such as wicker, palm leaves, rattan and coconuts make it possible for Thais to produce beautiful and inexpensive handicrafts.
Although you're less likely to find a full-blown craft village in Bangkok nowadays, as decades of rapid urbanisation have taken their toll on the city's traditional living spaces, Bangkok remains the centre for crafts trade. From street-side vendors to luxury shopping malls, you'll find plenty of excellent places to buy Thai crafts in Bangkok.
1
Baan Baht (Monk's Alm Bowl Village)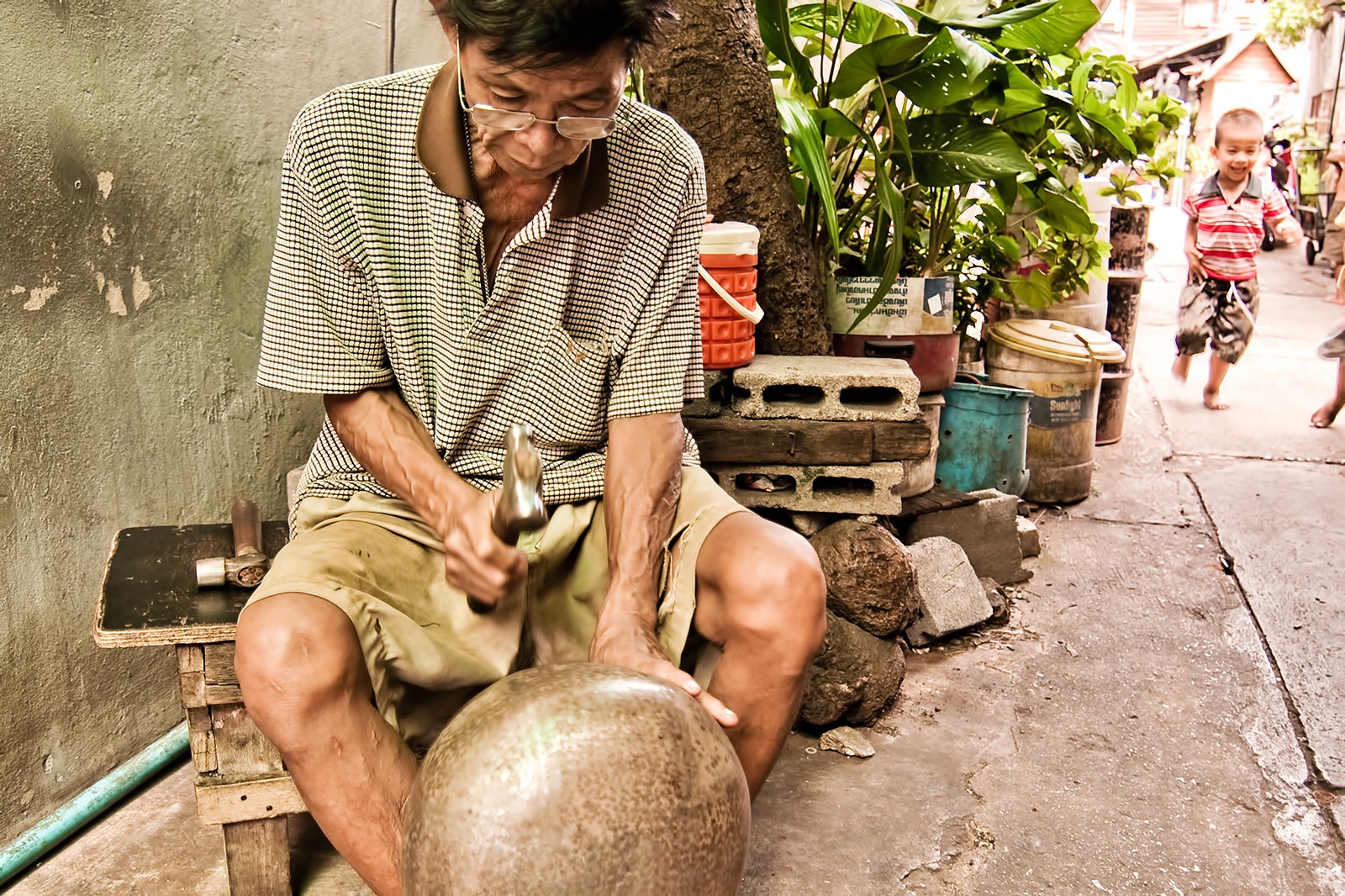 Baan Baht is last existing artisans village in Bangkok that still hammers out – by hand – the brass bowl that Buddhist monks often carry during the morning alms round. The Baan Bat community has been producing these bowls since the late 18th century. Today, only a handful of households still make a living selling their craft.
Location: 55 Paribat Rd, Ban Bat, Pom Prap Sattru Phai, Bangkok 10100, Thailand
photo by Mark Fischer (CC BY-SA 2.0) modified
2
Bangkok Doll Factory and Museum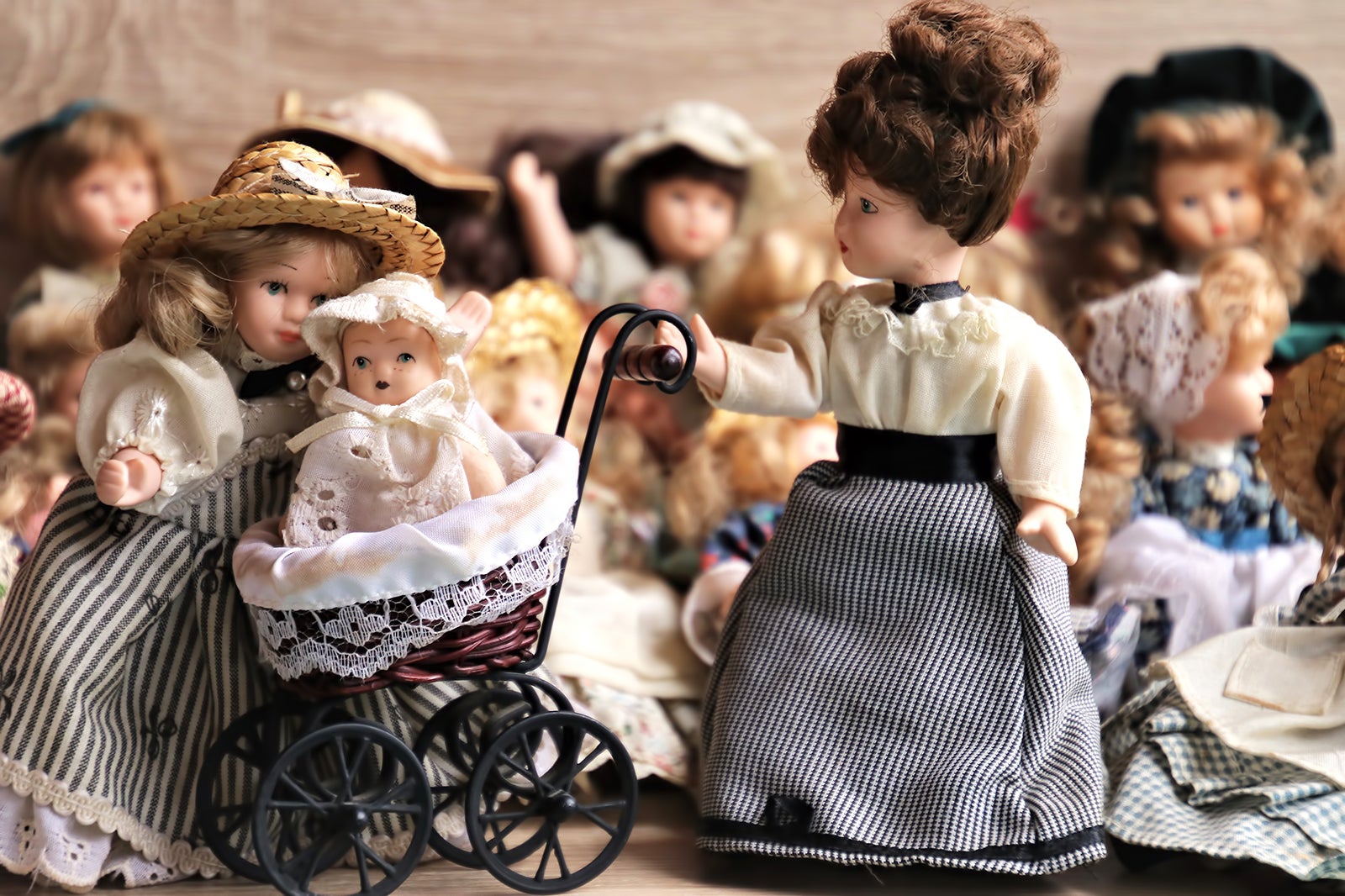 The Bangkok Doll Factory and Museum houses an interesting collection of Thai and foreign dolls made by the local factory, making it fun for Thai culture enthusiasts and children alike. Both modern and antique items are on display, and you can see for yourself the ancient practice of doll making that has been passed down over the decades. There's also a shop where you can purchase your favourite doll.
Location: 85 Soi Ratchataphan, Ratchataphan Road, Pratunam, Bangkok 10400, Thailand
Open: Tuesday–Saturday from 8 am to 5 pm (closed on Sundays and Mondays)
Phone: +66 (0)96 789 1455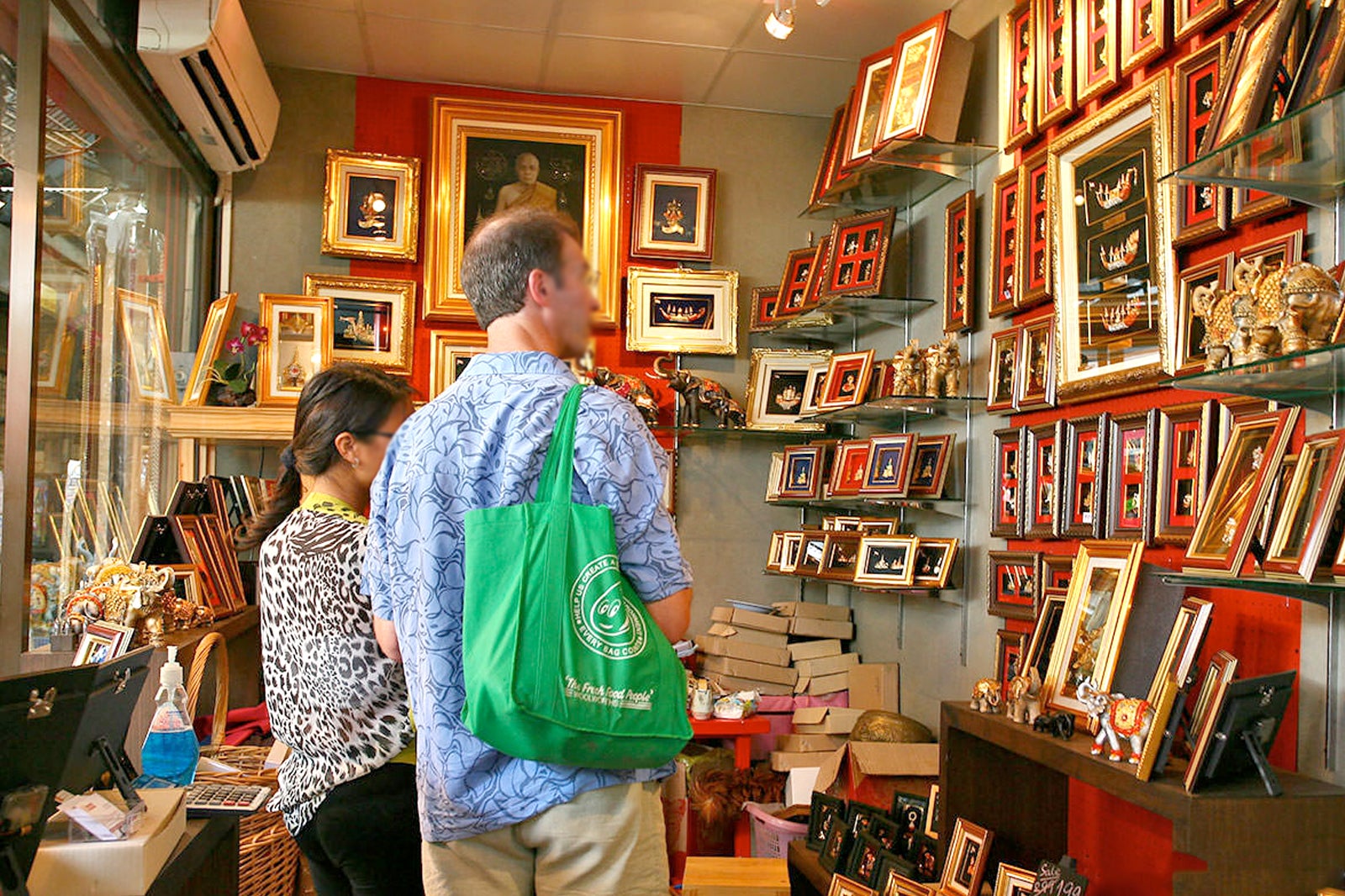 Shoppers
Food
Nightlife
Budget
Chatuchak Weekend Market is a must-visit place for bargain hunters in Bangkok. Its sheer size and diverse collections of merchandise will bring any seasoned shoppers to their knees. The 14-ha area of Chatuchak is home to more than 8,000 market stalls.
On a typical weekend, more than 200,000 visitors come here to sift through the goods on offer. Veteran shoppers would agree that just about everything is on sale here, although not all at the best bargain rates. But if you have a weekend in Bangkok, squeeze in a day trip to Chatuchak Weekend Market and you will not be disappointed.
Read more
Location: Kamphaeng Phet 2 Rd, Chatuchak, Bangkok 10900, Thailand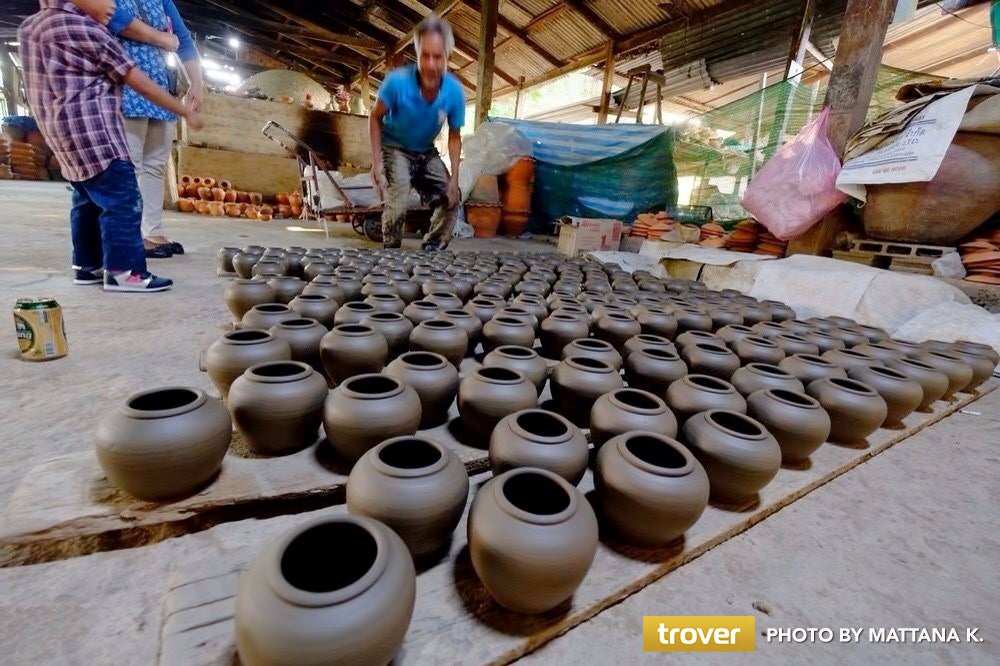 Koh Kret, a manmade island just north of Bangkok, is home to the ethnic Mon people, who are renowned for their exceptional pottery skills. But unlike northern Thailand's celadon ware or stoneware, Koh Kret's earthenware pottery has simple forms and a rather down-to-earth appeal, which goes very well as a decorative piece in the garden.
On Koh Kret, you can watch the craftsmen at work or try to make your own pottery at one of the many studios around the island. The best way to explore Koh Kret, though, is by joining a cycling tour. You'll find yourself in another world, and it'll be difficult to imagine Bangkok is just 20 minutes away by boat.
Location: Nonthaburi, north of Bangkok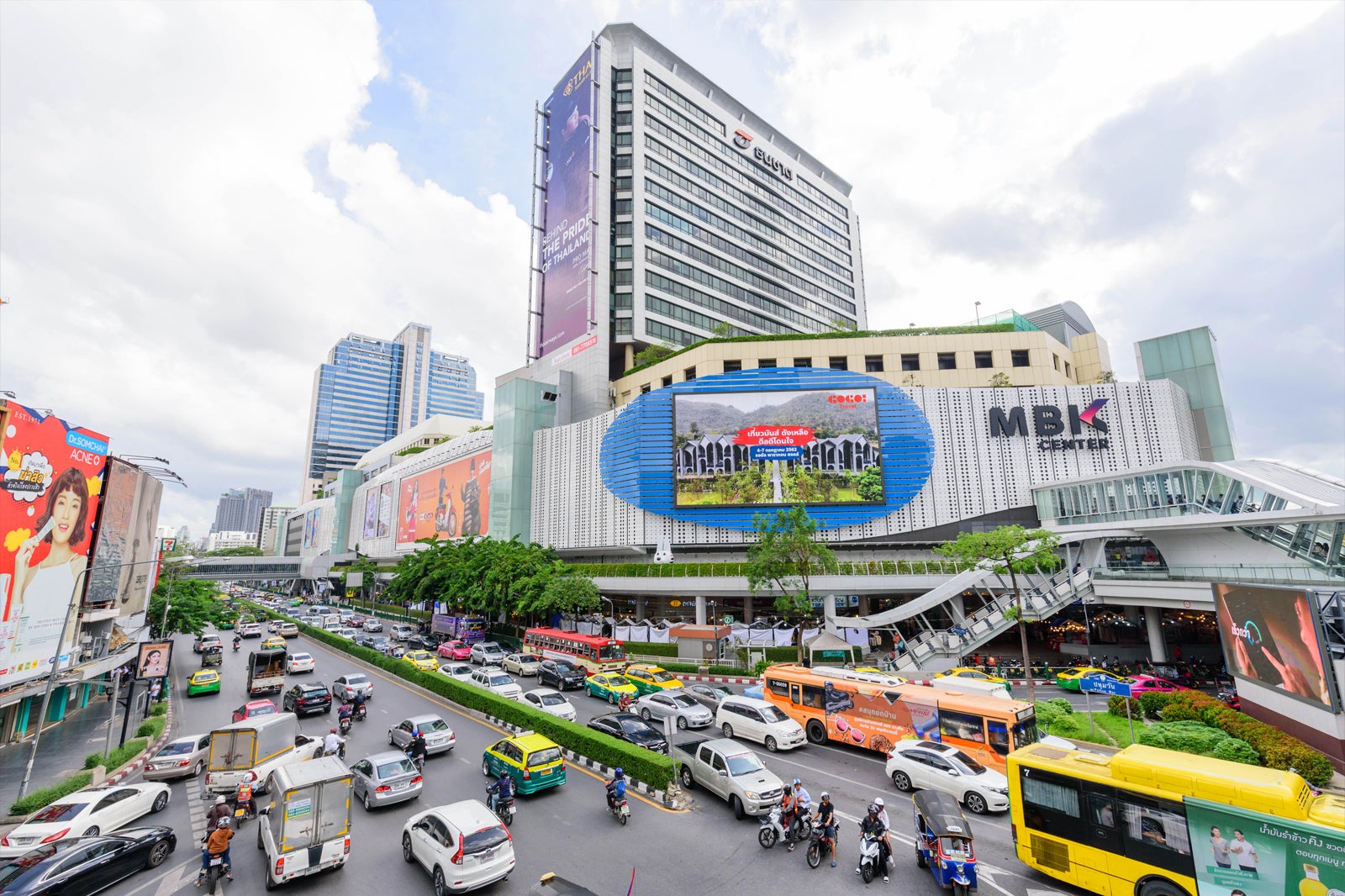 The multi-storey MBK is one of Bangkok's most legendary shopping malls. There are 8 floors packed with 2,000 shops selling everything from clothing, fashion accessories, handbags, leather products and luggage to furniture, mobile phones, electric appliances, cameras, stationery and DVDs.
MBK is a beehive of activity, especially on weekends, when half of Bangkok converges to shop for bargains. It's not as up-market or stylish as neighbouring Siam Discovery, Siam Center and the glitzy Siam Paragon, but it offers a mind-boggling range of goods spread over 89,000 sq m.
Read more
Location: 444 Phayathai Rd, Wang Mai, Pathumwan, Bangkok 10330, Thailand
Open: Daily from 10 am to 10 pm
Phone: +66 (0)2 620 9000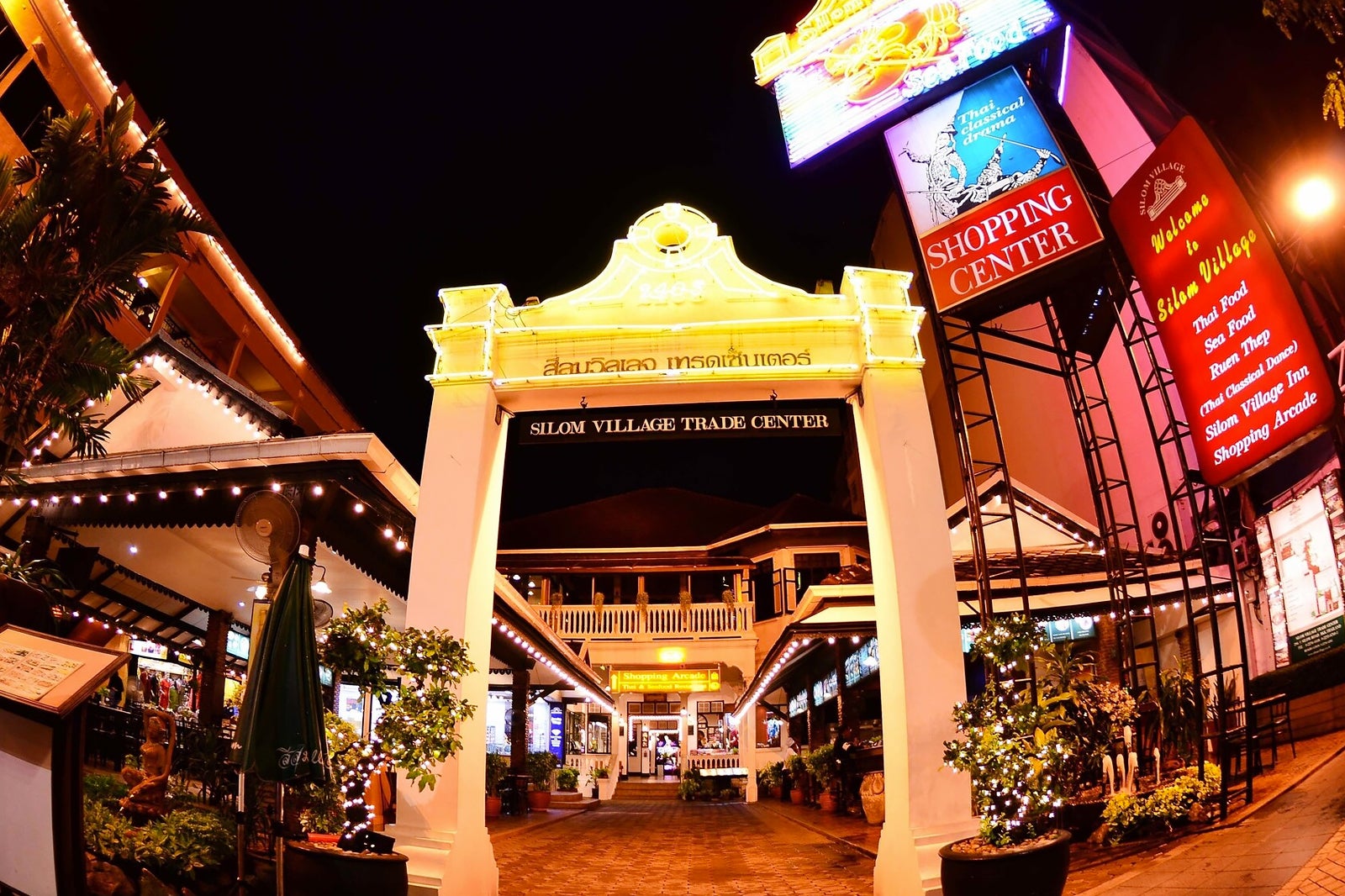 Silom Village captures the spirit of old Bangkok through a compound of 17 well-preserved antique houses dating back to the glorious era of King Rama V. Set among lush tropical greenery, the complex features a hotel (Silom Village Inn) and a shopping arcade selling fine antiques, handicrafts, lacquer-finished products, jewellery, Thai silk, and furniture. Besides the shopping arcade, you can enjoy authentic Thai and international cuisine at the Silom Village Restaurant, which also hosts a Thai classical dance show.
Location: 286 Silom Road, Bang Rak, Bangkok, Thailand
Open: Daily from 11.30 am to 11.30 pm
Phone: +66 (0)2 234 4448
Doi Tung is a well-established local brand that's better known for its coffee than its fascinating lineup of handmade crafts, even though they're actually the cornerstone of the brand. Standouts include home accessories, hand-woven carpets, ceramics, mulberry paper stationery, or apparel. Most major shopping malls, such as Siam Paragon, Emporium Bangkok, and Siam Discovery Center, carry Doi Tung products and there are a few standalone stores throughout the city, too.