10 Glamorous Places in Bangkok
The Most Extravagant Ways to Enjoy Bangkok
Bangkok might not seem like a glamorous place at first glance, but once you take a closer look you will see that there are plenty of luxurious experiences to enjoy, whether you want to check out designer shops, taste some of the finest world cuisine in the city or enjoy being pampered at an exotic spa.
What's more, all of this luxury costs significantly less than it would if you were in Paris, New York or Tokyo, making Bangkok the perfect place to indulge your glamorous side. If you appreciate the finer things in life, crack open the champagne and peruse our hand-picked selection of luxurious delights.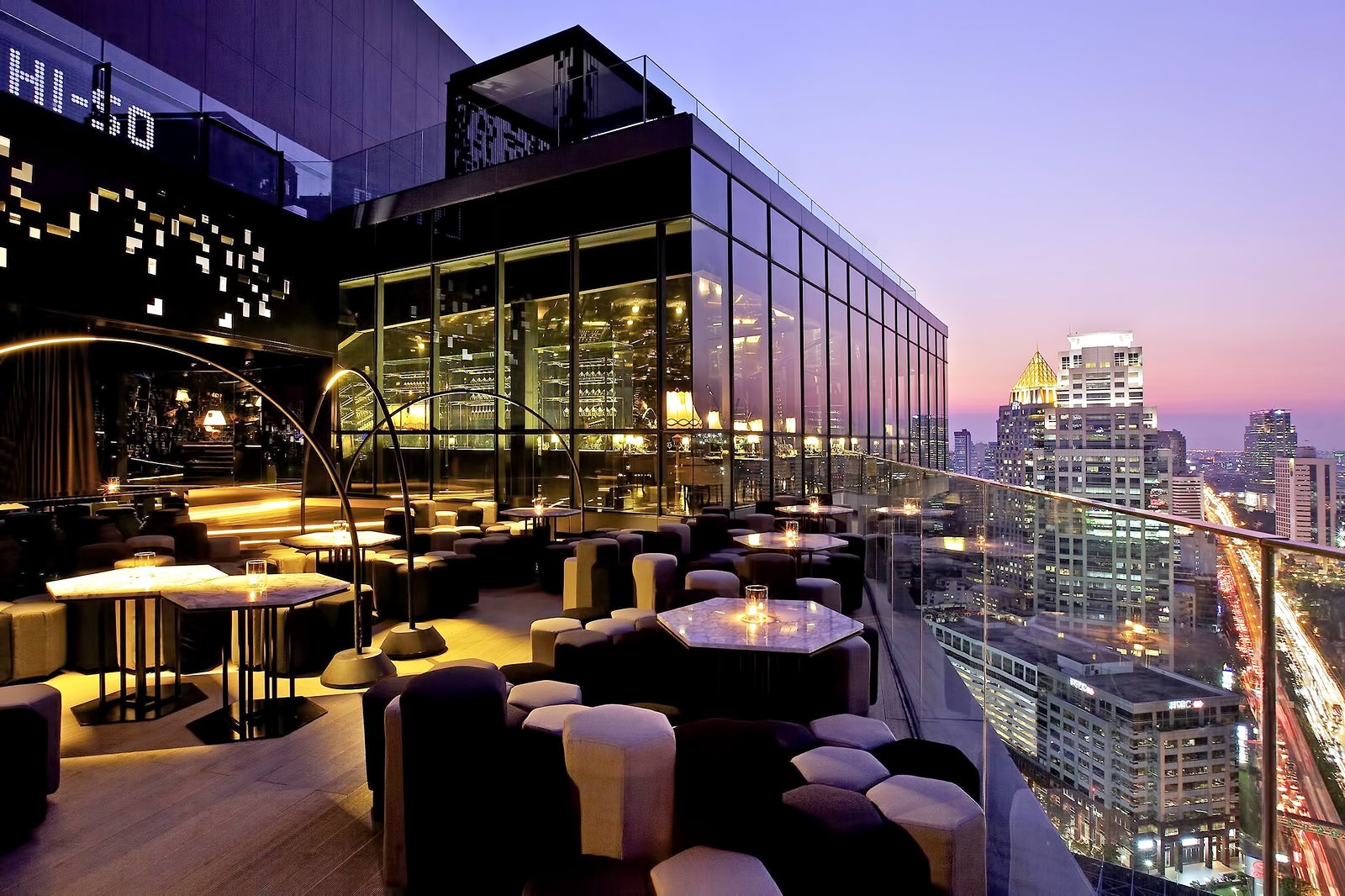 Just below Hi-So at Sofitel So is the green immensity of Lumpini Park, and beyond that, the striking glass-and-metal skyline of Siam and Silom; tall towers with their ever-changing colours and lights. It takes a while to apprehend how magnificent Bangkok can be at sunset, but this is a fantastic place to start.
Read more
Location: 29th & 30th Floor, SO Sofitel Bangkok, 2 N Sathon Rd, Bang Rak, Bangkok 10500, Thailand
Open: Daily from 5 pm to 1 am
Phone: +66 (0)2 624 0000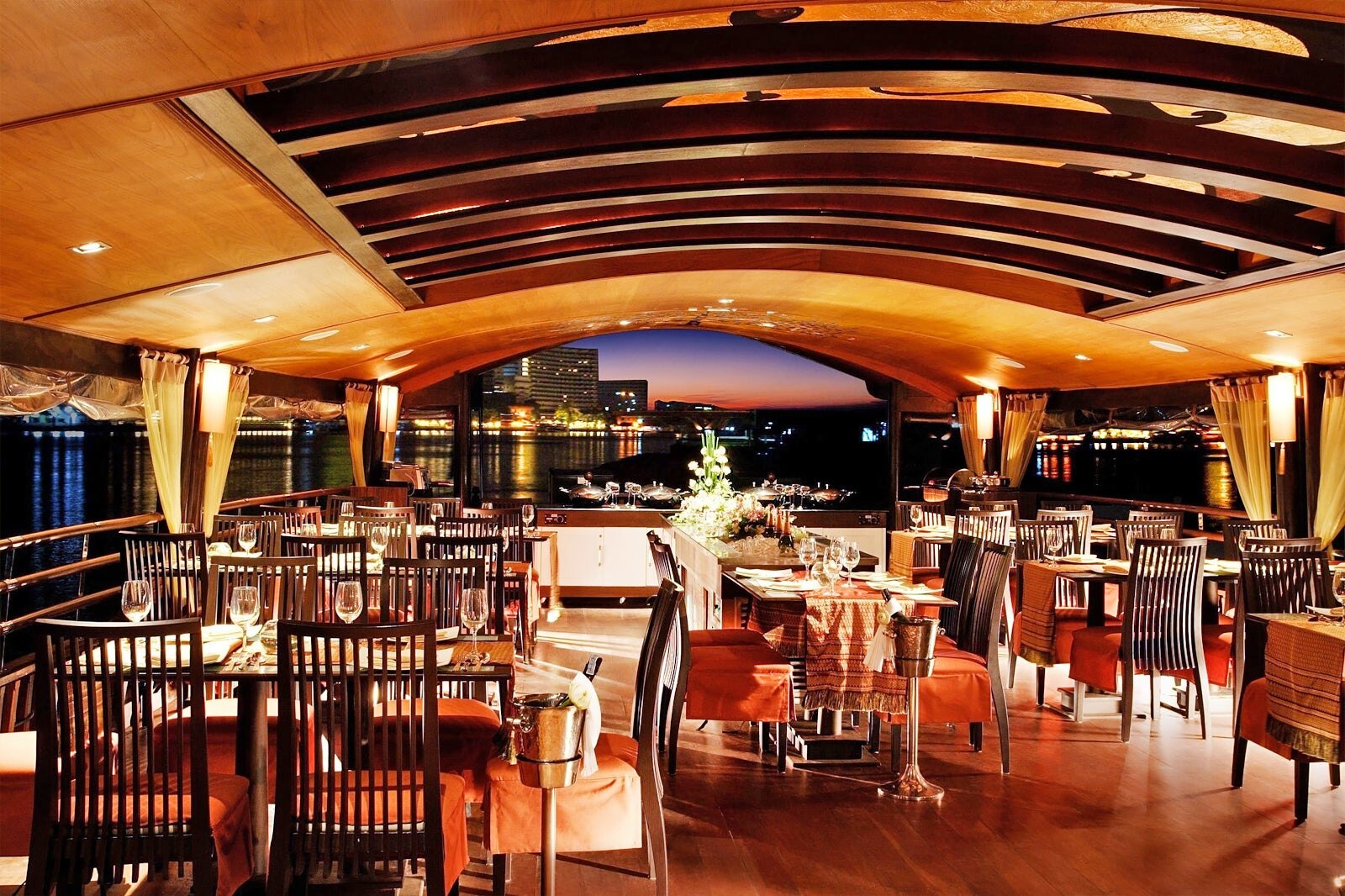 Travelling the Chao Phraya River at night, with the temples lit-up along the banks, is one of the must-do experiences in Bangkok. The luxury of the Apsara truly is a cut above the majority of boats travelling this well-worn tourist trail. Taking time to pause in front of the famous sights, passengers are treated to a delicious Thai feast onboard a romantic converted rice-barge.
Read more
Location: River City Pier Ground Floor, 21/100 South Sathorn Road, Sathorn, Bangkok 10120, Thailand
Open: Daily from 8 pm to 10.15 pm
Phone: +66 (0)2 679 1200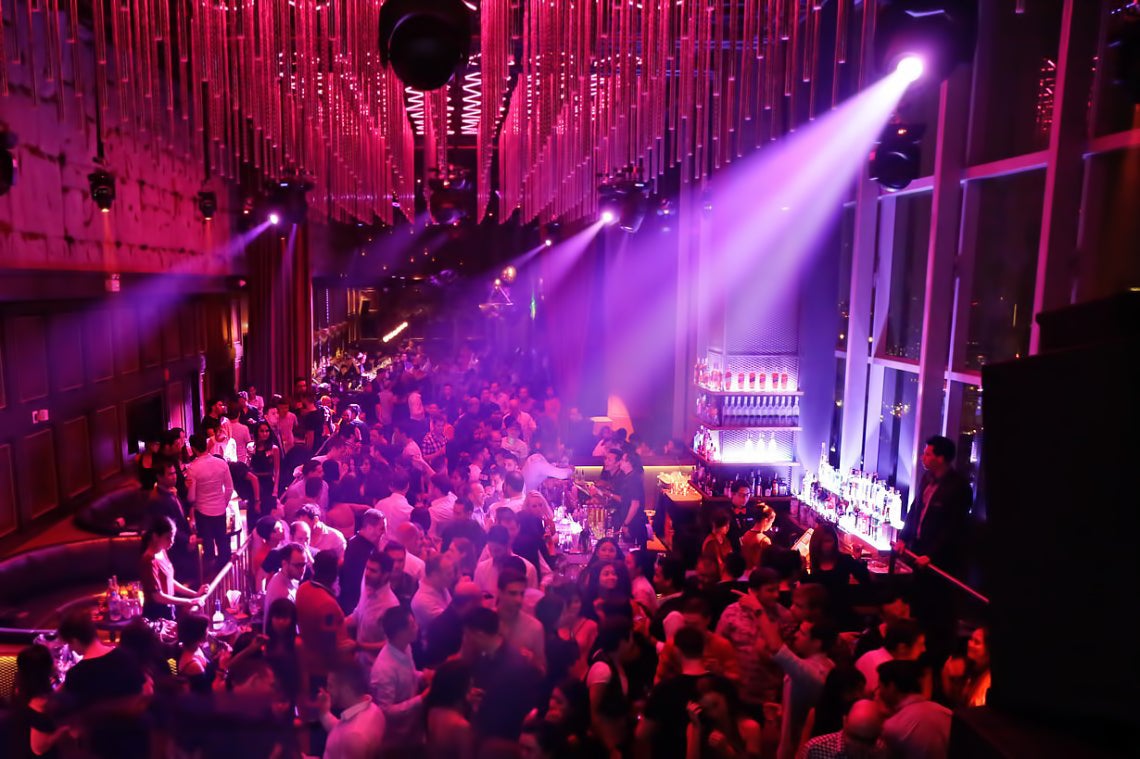 The Club at Koi Bangkok is housed on the 39th and 40th floors of one of the city's tallest skyscrapers in the financial district of Sathorn, and no expense has been spared to give a feeling of luxury and glamour in its restaurant, club lounge and cocktail bar.
Come here to see how Bangkok's young wealthy elite like to party, entertained by world-famous DJs high above the city. The mood is cosmopolitan, the views are stunning and the service impeccable.
Read more
Location: 39th Floor, Sathorn Square Complex, 98 North Sathorn Road, Bang Rak, Bangkok 10500, Thailand
Open: Tuesday–Wednesday and Friday–Saturday from 9 pm to 2 am (closed on Mondays, Thursdays, and Sundays)
Phone: +66 (0)2 108 2005
4
SoSPA at Sofitel So
Sathorn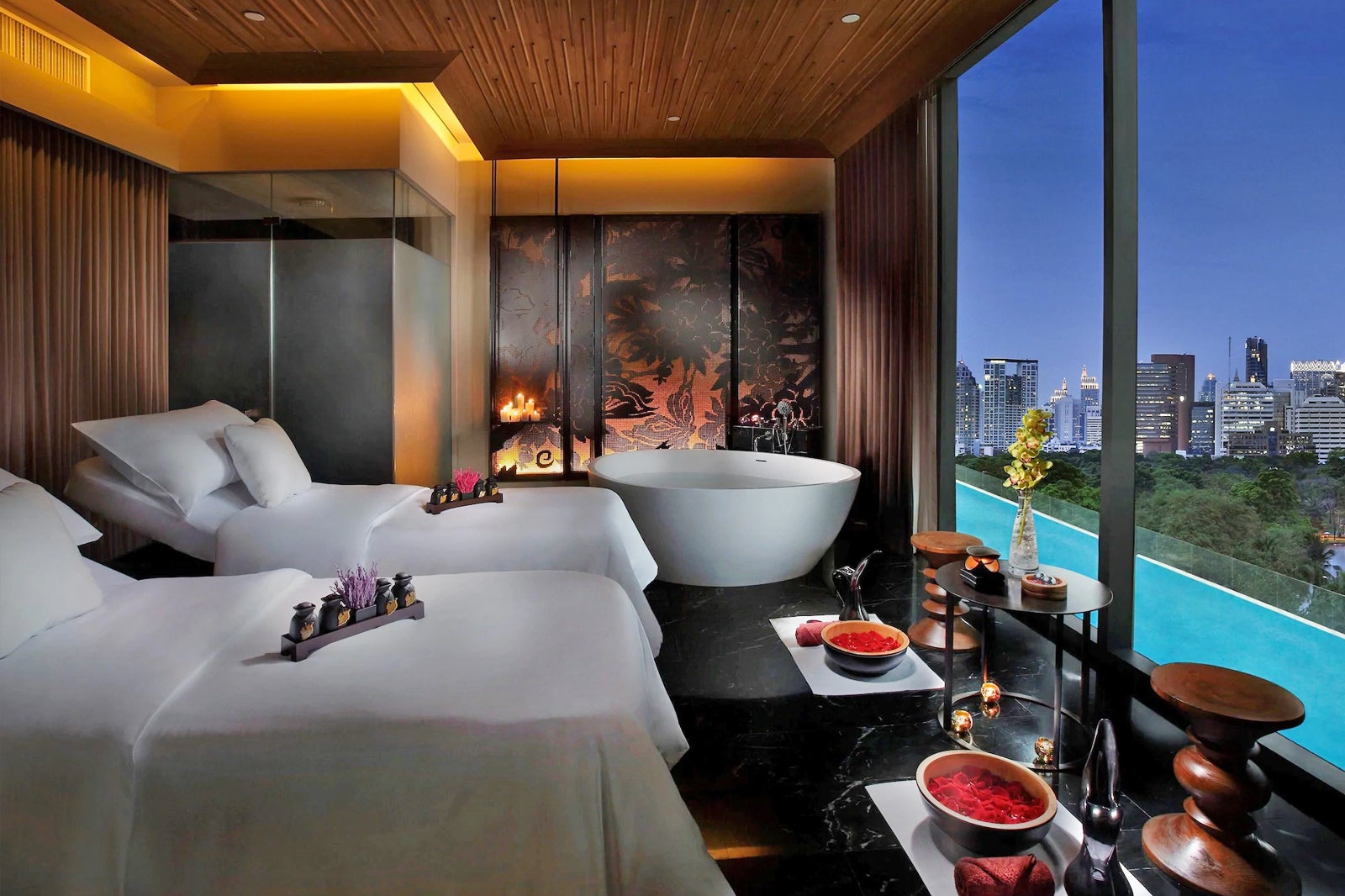 SoSPA at SO Sofitel Bangkok takes over the entire 11th floor of the hotel, with woodland-inspired treatment rooms and luxury beauty products to guarantee you'll be to be pampered in style.
With a wide selection of therapies on offer, set out like a traditional menu with short 30-minute starters for those in a rush, to a full 3 courses for those who are looking for complete nourishment for their body and soul.
Location: 2 North Sathon Rd, Bang Rak, Bangkok 10500, Thailand
Open: Daily from 10 am to 10 pm
Phone: +66 (0)2 624 0000
5
Authors Lounge at Mandarin Oriental Hotel
Riverside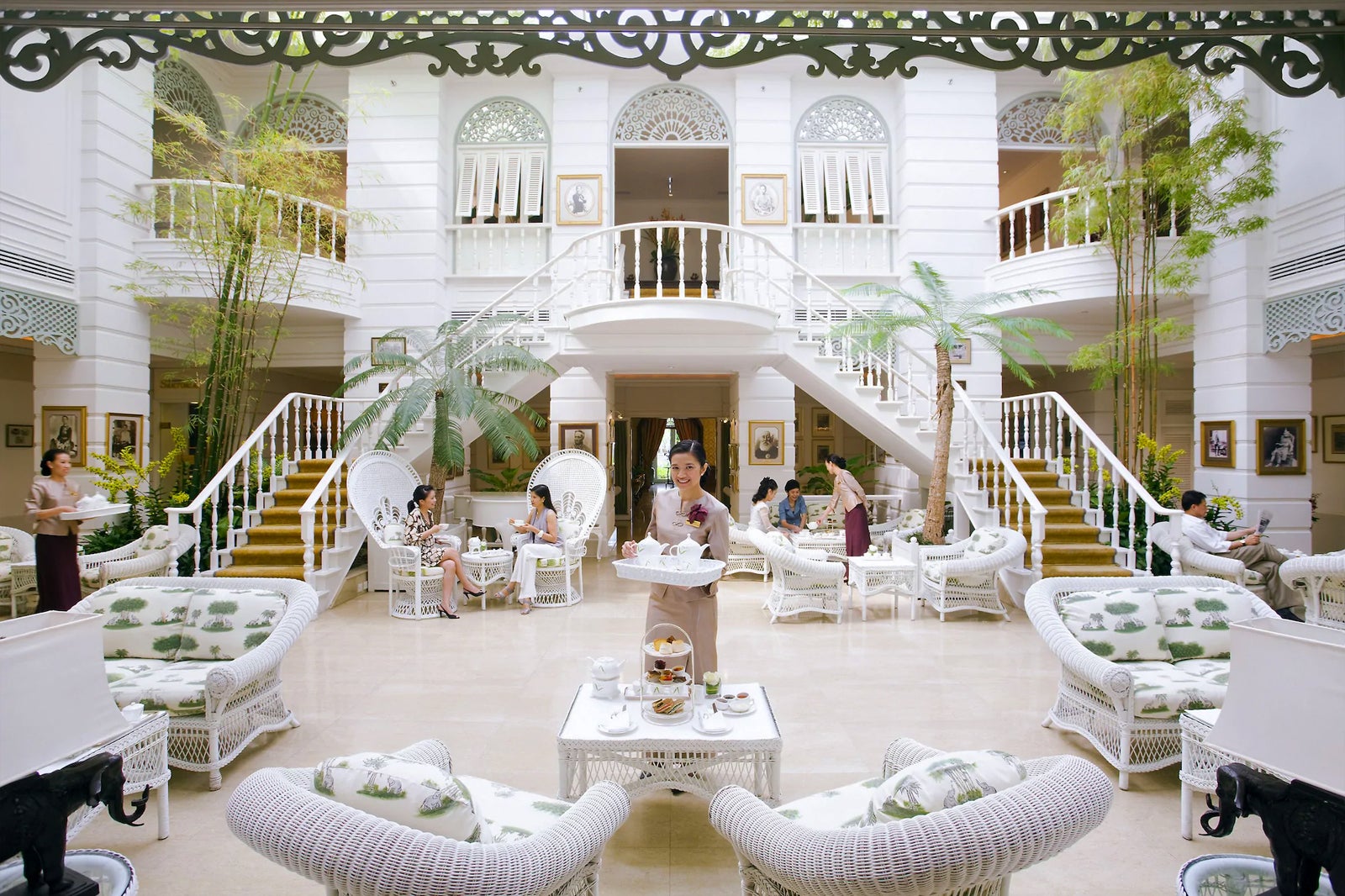 The Authors' Lounge at Mandarin Oriental Hotel is where to go for Bangkok's most famous afternoon tea, to revel in an atmosphere that oozes bygone colonial charm. Knowing famous authors and movie stars once hung out here only enhances the sense of occasion.
Equally famous is Bamboo Bar, where live jazz meets a sophisticated jungle setting and an upmarket but interesting crowd enjoy cognac while puffing on Havana's finest.
Location: 48 Oriental Avenue, Bang Rak, Bangkok 10500, Thailand
Open: Daily from 11 am to 7 pm
Phone: +66 (0)2 659 9000
6
Watch a movie in a SUPER-VIP theatre
Siam Paragon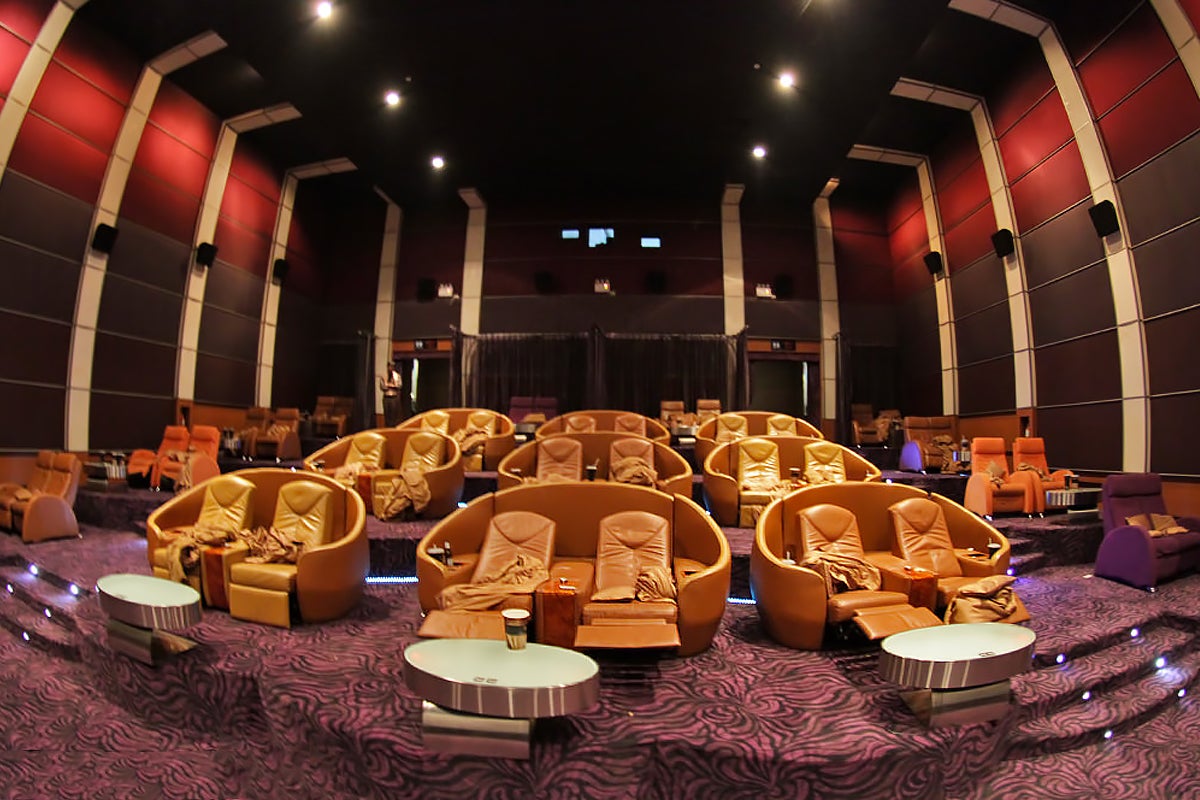 Watching a movie in a theatre is just like travelling in economy class, but you deserve better! Try the Bangkok Airways Blue Ribbon Screen and spend 2 hours in La-Z-Boy couple sofas with fluffy blankets and pillows while waiters pour some wine and serve you little cakes. That's equivalent to flying business class and costs 1,500 baht for 2.
If you're a first-class flyer, you have no choice but going to the Enigma screen theatre at Siam Paragon where real meals are served and you watch the movie in a full-size bed!
Location: 991 1 Rama I Rd, Pathumwan, Bangkok 10330, Thailand
Phone: +66 (0)2 515 5555
7
Sunday Brunch at St Regis
Chidlom-Ploenchit
Sunday brunches are to be found all over Bangkok, with many hotels competing for the most extravagant food displays. Still, only a few are known to be a real 'experience' or something you wouldn't or couldn't do on a regular basis but would want to try at least once.
The very exclusive St Regis is a hot new contender in town with a brunch set in the VIU (view) restaurant on the 12th floor, starting at midday.
Location: The St. Regis Bangkok, 59 Rajadamri Road, Bangkok 10330, Thailand
Open: Daily from 2 pm to 5 pm
Phone: +66 (0)2 207 7777
8
Breakfast at Mandarin Oriental
Riverside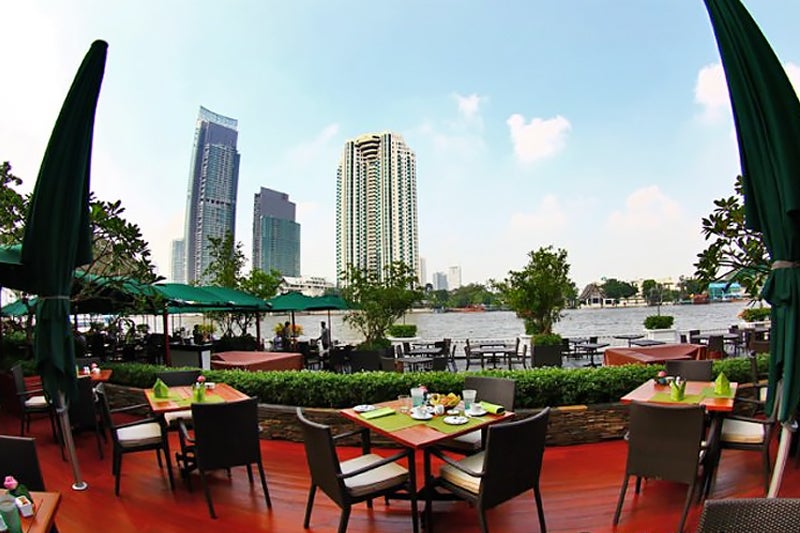 Couples
Families
Food
Luxury
It's Sunday and the week has been busy with work, business or even just some holiday exploration... here's a great and unusual way to make your day a special one. It's something fun and unforgettable that'll be a good memory to cheer you up when days are grey and cold at home: Have breakfast at the Mandarin Oriental!
Location: 48 Oriental Avenue, Bang Rak, Bangkok 10500, Thailand
Phone: +66 (0)2 659 9000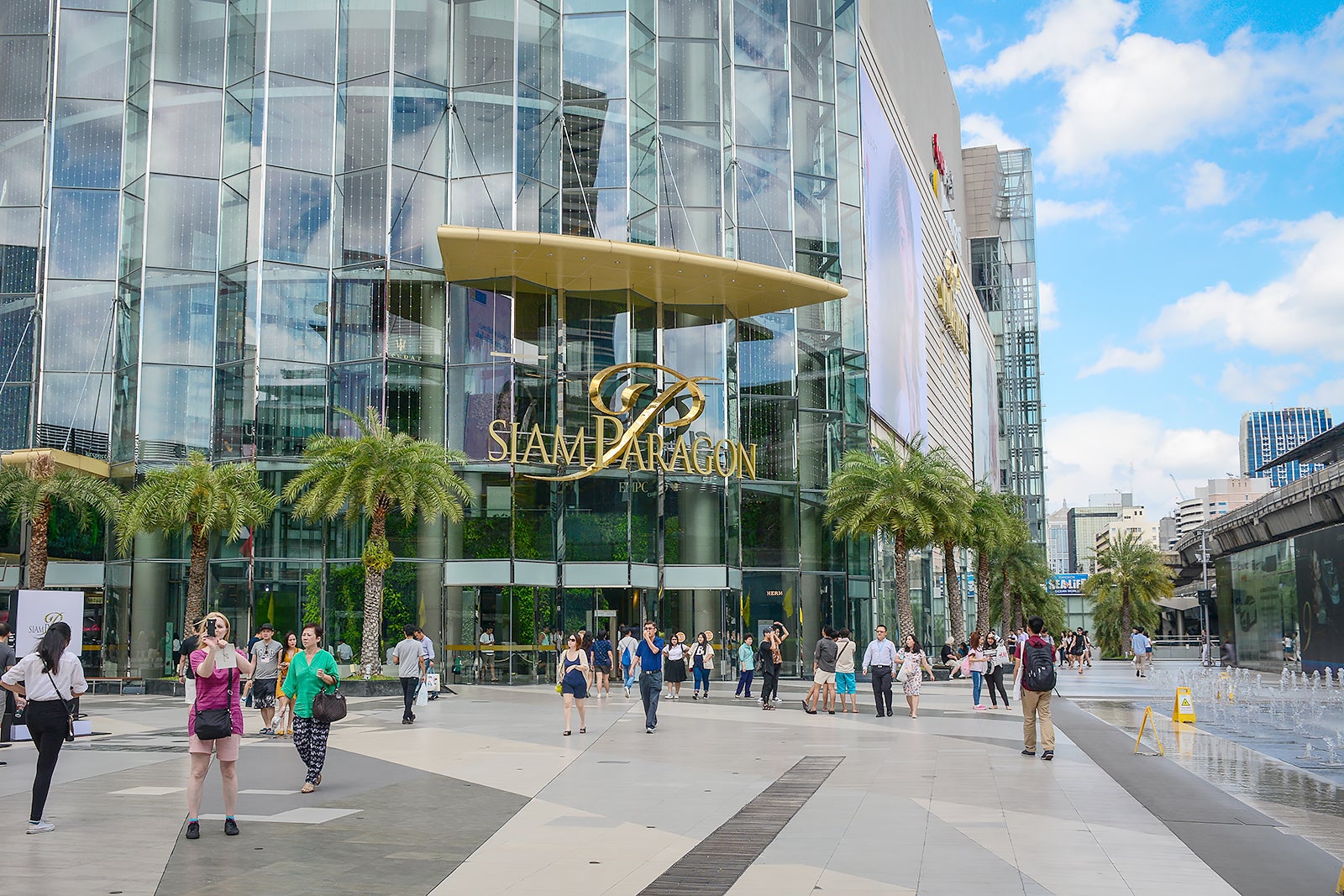 It may no longer be the biggest mall, but the 'Pride of Bangkok' is still the best when it comes to high-class shopping. Its vast, sparkling interior is home to everything from Lamborghinis and Prada handbags to Jimmy Choo shoes.
Complementing the abundance of luxury goods is a wealth of lavish foods on the ground floor. Shop or be seen here – both are considered a must for climbing the social ladder.
Read more
Location: 991 Rama 1 Road, Pathumwan, Bangkok 10330, Thailand
Open: Daily from 10 am to 10 pm
Phone: +66 (0)2 610 8000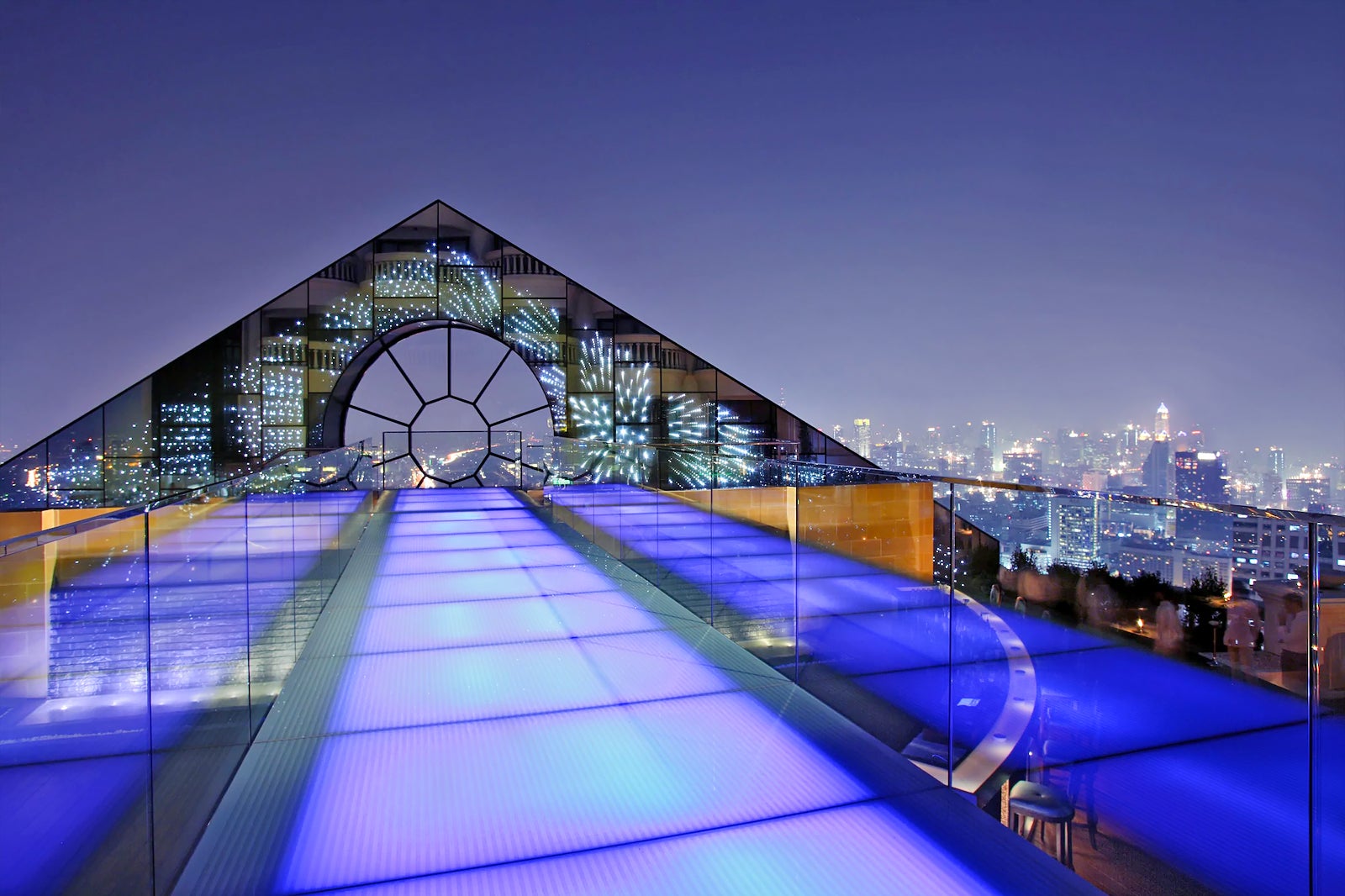 A futuristic glass skybridge guides you into State Tower's 52nd-floor restaurant and bar area in dramatic fashion. On arrival, guests enjoy equally spectacular pan-Asian food, like wasabi prawns or Kobe beef tenderloin, while enjoying stunning vertical and horizontal views of the city. Alfresco dining doesn't get any more breathtaking or memorable than this!
Location: lebua at State Tower, 1055 Si Lom, Silom, Bang Rak, Bangkok 10500, Thailand
Open: Daily from 6 pm to midnight
Phone: +66 (0)2 624 9555