7 Cinema Experiences in Bangkok
7 Different Ways to Watch the Same Movie in Bangkok
From 40 baht a ticket in Bangkok's oldest theatre to 3,000 baht in the mysterious 'Enigma' Cinema, how much are you willing to pay to watch the same movie and what do you really get for your money? Watching a movie has changed tremendously in the past decades. Not long ago, a theatre would vary in size and design, but would just be more or less a film projected on a large screen and everyone was happy with that.
Today, watching a movie became an immersive experience that never stopped evolving. The screens became bigger, brighter, larger. Finally, real comfort has been sent to us and VIP cinemas are a gift from Hollywood heaven... if you can afford them, of course! Below is our comprehensive guide to the best cinema experiences in Bangkok.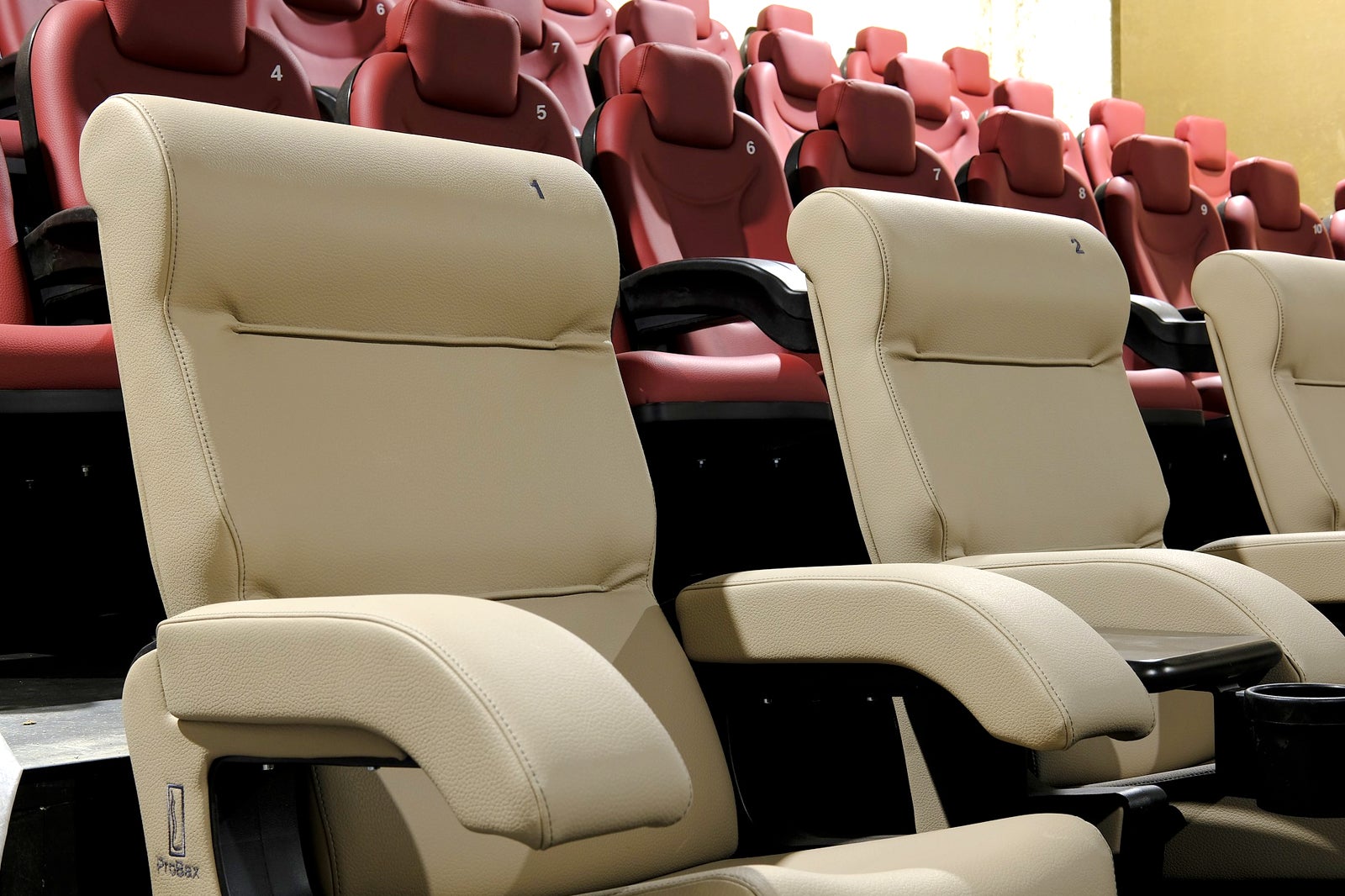 The 'classic' Thai cinema, usually located at the top floor of large shopping malls, varies in size and design but the function is more or less the same: you're here to watch a movie. Period. The feeling is quite similar to flying in the economy class of giant Airbus, but with a larger amount of seats per row. This means less legroom, hearing (or smelling) your neighbour, fighting for the armrest and, if you're really unlucky, being kicked in the back by the restless kid behind you.
Going to the toilet is a moment you will try to postpone as theatres in Thailand are known to be so cold, you will have to go whether you like it or not. Just be ready for a lot of, "Sorry, sorry, sorry..." to reach the far aisle in the dark.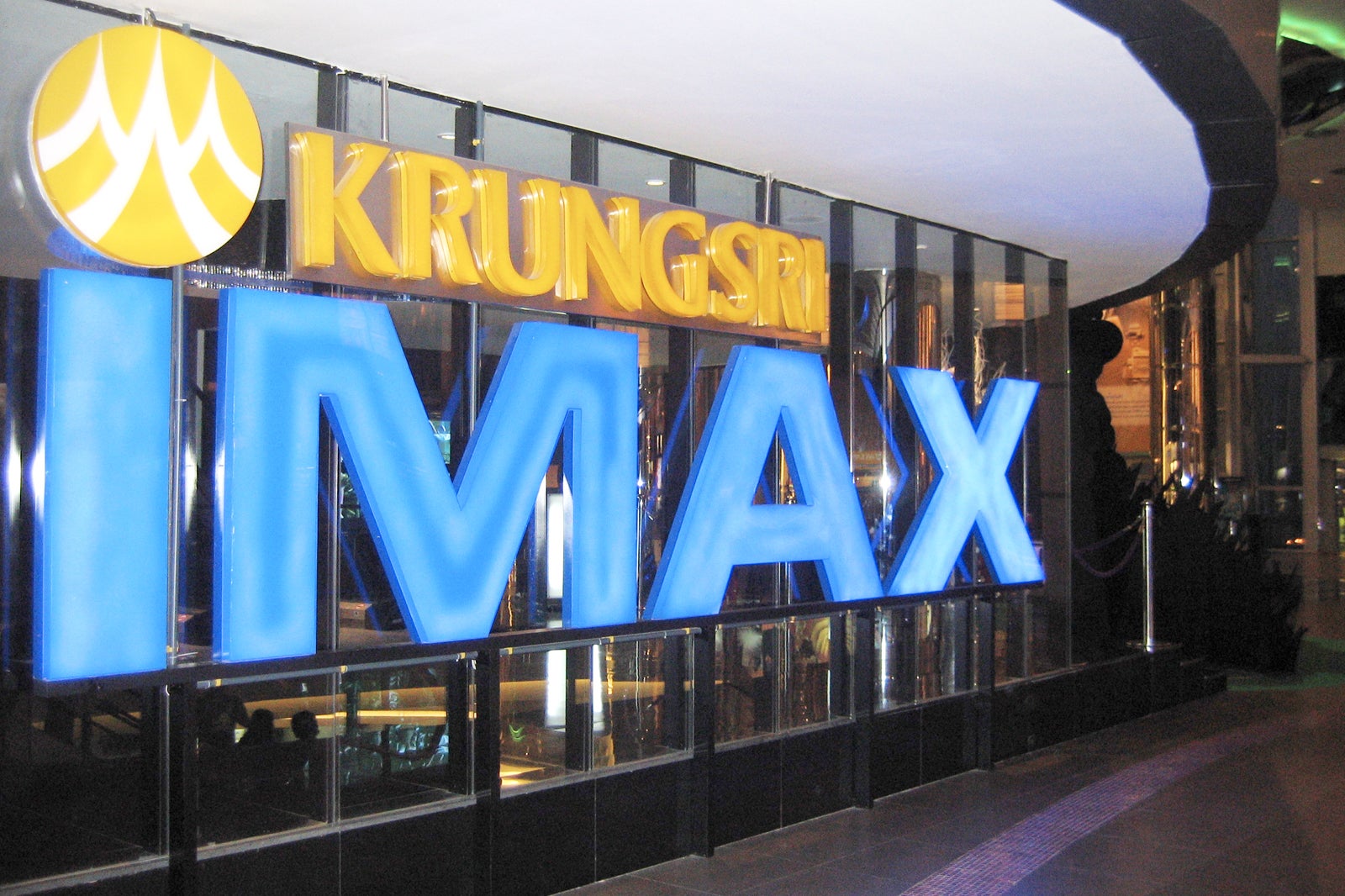 IMAX (Image Maximum) theatres have very large screens with a tall aspect ratio (22 metres × 16.1 metres on average). It's so gigantic that if you have to read the subtitles, your eyes won't be able to capture the movie and subtitles at the same time.
Because of its size, IMAX could only handle short movies or documentaries, but these days full-length movies are played on the IMAX screens. To immerse the viewer even more, 3D was introduced but opinions are seriously divided about its effectiveness, as it usually takes a good 20 minutes to get used to the glasses.
Location: Siam Paragon, 991 Rama 1 Road, Pathumwan, Bangkok 10330, Thailand
Phone: +66 (0)2 515 5555
3
4DX theatre - movies on steroids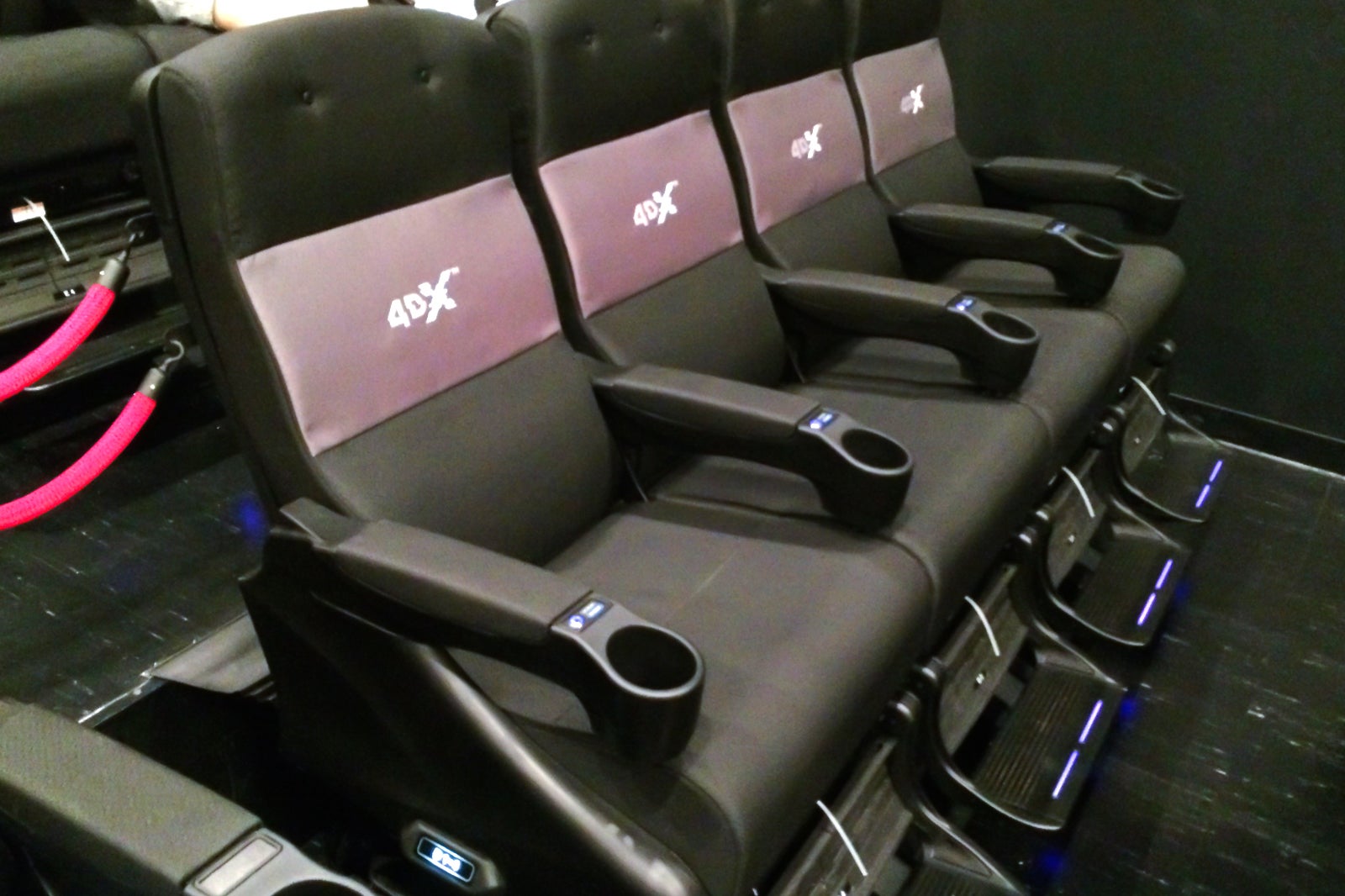 4DX takes good, old 3D to the next level by including moving and vibrating seats that synchronised with action scenes of a movie. Its twisted features are the 'Environment Effects' as they call it: wind and a spray of water on your face during raining scenes, fog, strobes, lasers and even bubbles for the romantic scenes.
With additional speakers in your seat, the scary guy can now whisper directly into your ear – definitely a freaky sensation. Best of all, 4DX includes synchronised smells, with more than 1,000 scents.
Location: Siam Paragon, 991 Rama 1 Road, Pathumwan, Bangkok 10330, Thailand
photo by Dick Thomas Johnson (CC BY 2.0) modified
4
Bangkok Airways Blue Ribbon Screen - experience your movie business class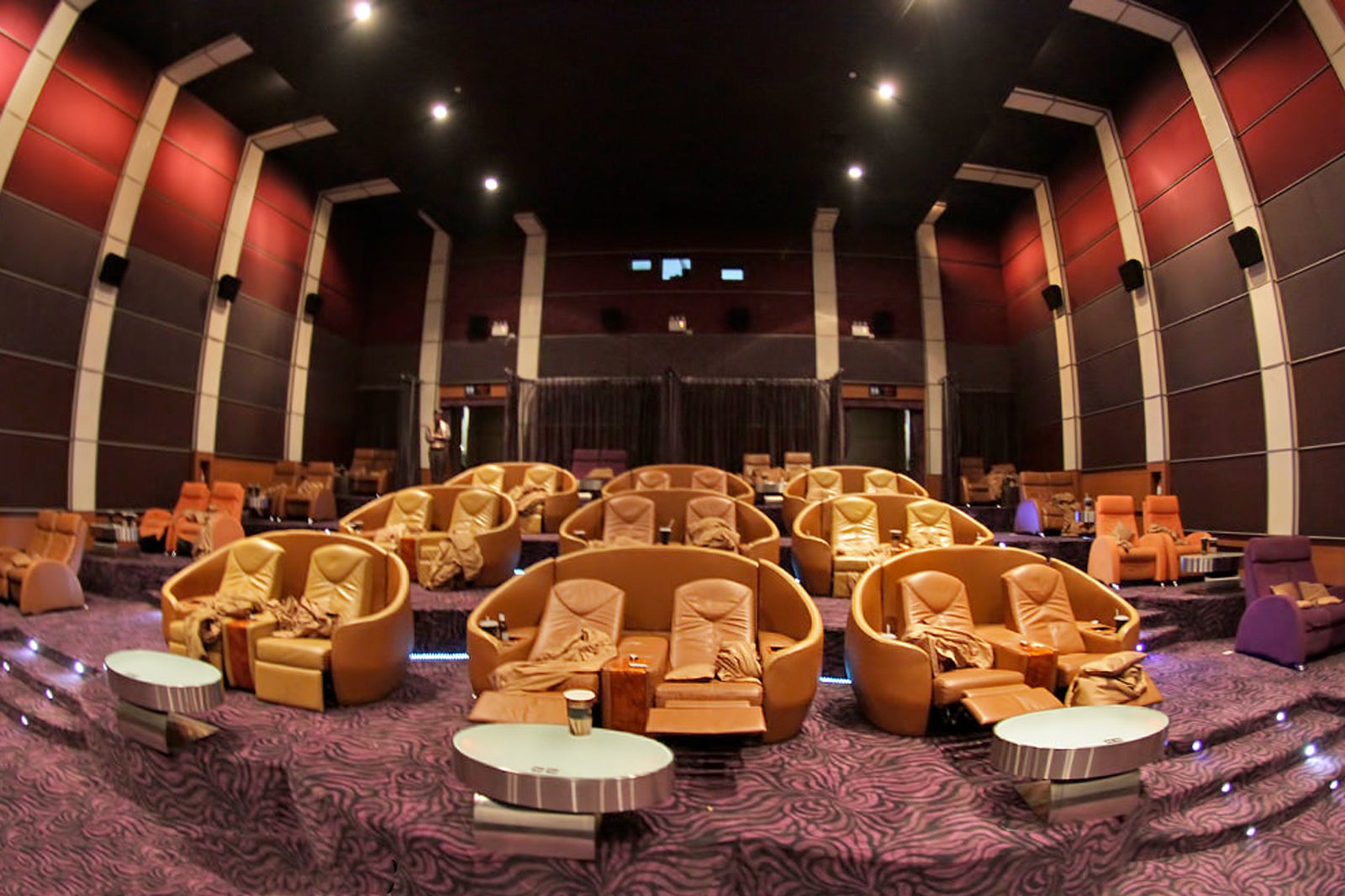 If a normal movie theatre is equivalent to flying economy class in a humongous aeroplane, the analogy works even better at the Bangkok Airways Blue Ribbon Screen. For around 1,500 baht for 2 (all seats are designed for couples), you have access to a fancy and colourful waiting lounge where you can enjoy free drinks, wines, beers, and petit cakes.
The ticket also includes a 15-minute foot massage if you've arrived a bit early. Each of the few couple seats is set in an alcove to isolate viewers from their neighbours. Seats recline just like La-Z-Boy and come with a comfy pillow and a silky blanket. Waiters come and take your order if you want some more drinks, but you'll be charged for this round.
Location: Siam Paragon, 991 Rama 1 Road, Pathumwan, Bangkok 10330, Thailand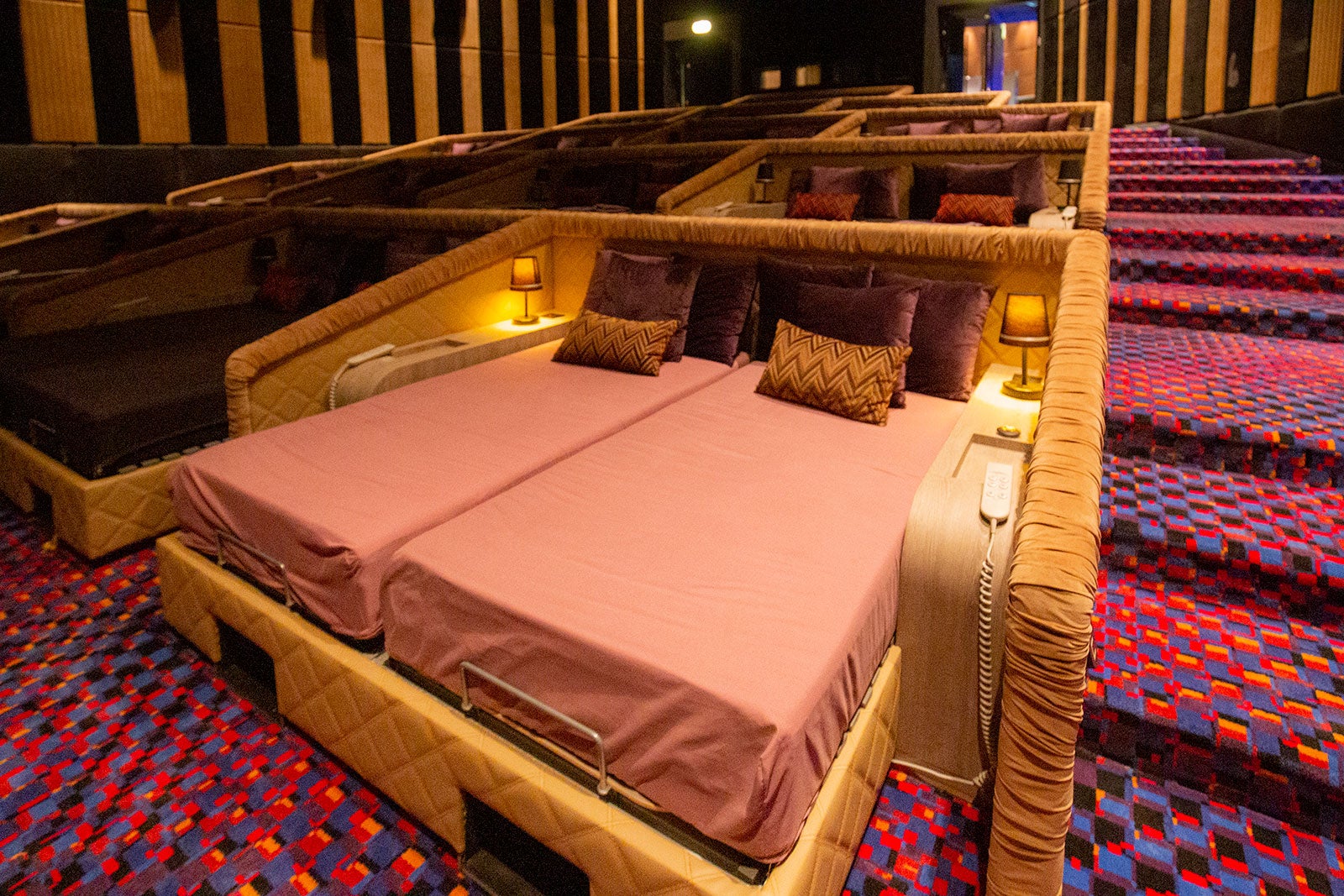 Watching a movie at the Enigma Theatre is the equivalent of flying first class. Paying 3,000 baht to watch a movie is the ultimate showoff in a town full of social contrasts. Of course, you get a little something extra for that price: sofas with plenty of cushions and some extra food before the show in an ultra-posh lobby, but most of all you get the bragging rights! You can now go around and state "I watched a movie at Enigma last night, it was OK" and everyone will look at you with awe and envy. Just act casual, pretending you do this every weekend, and not like you've burned a big hole in your pocket!
Location: Siam Paragon, 991 Rama 1 Road, Pathumwan, Bangkok 10330, Thailand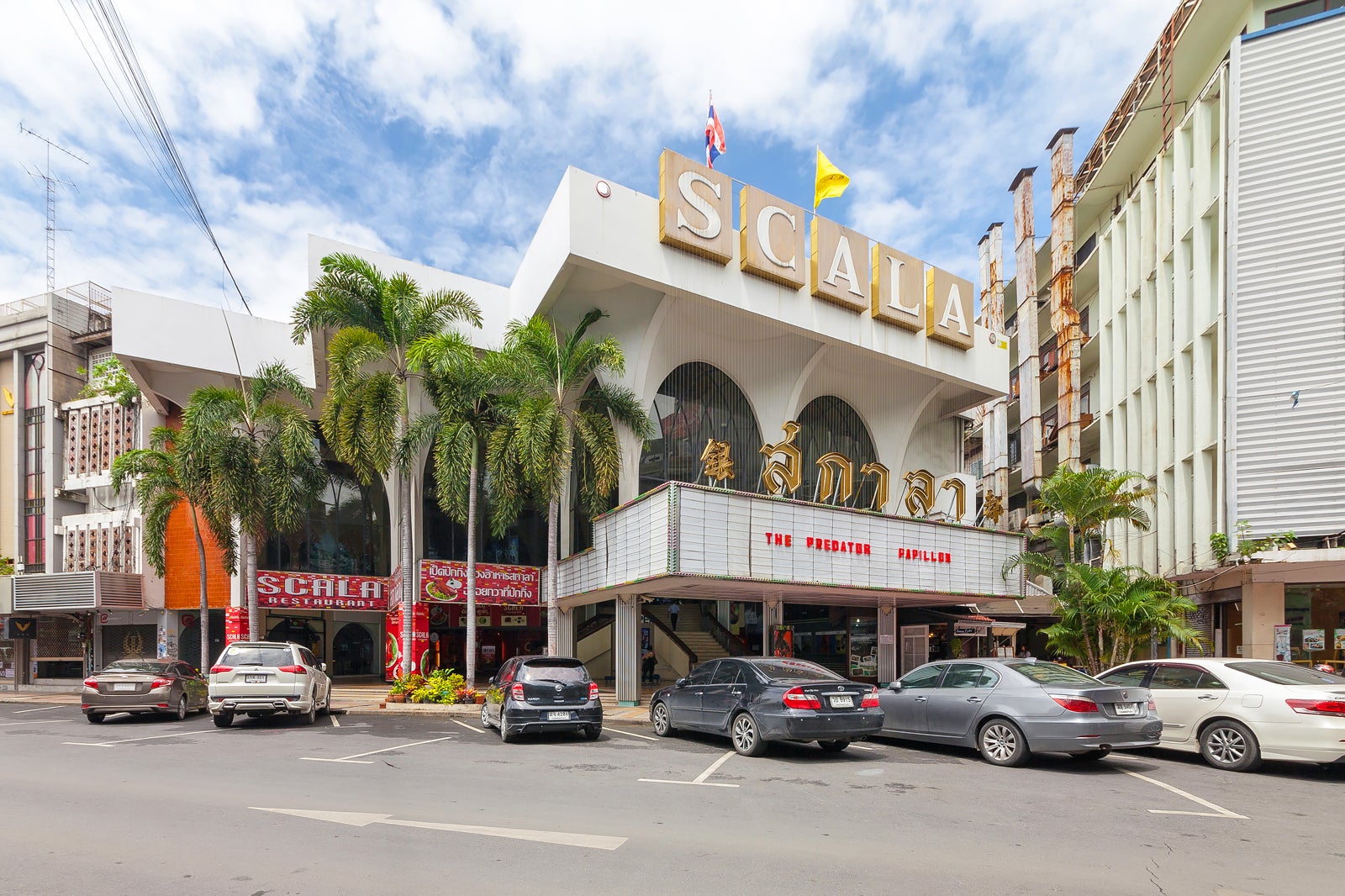 Some people want to show off with the latest and greatest experiences, but let's be honest, some of the high-tech cinemas lack soul. All the machinery and gadgets can't hide that they essentially look like shiny black boxes. If you want a cinema experience with a slice of history, Scala Theatre in Siam Square is a must-visit.
This cinema was built in the 1960s and they've kept the beautiful art deco architecture in perfect nick. The cheery chappy in a yellow blazer and bowtie has also been there since it opened. Just because the experience is vintage, doesn't mean the screen is. Scala Theatre has kept their audiovisual equipment up to date.
Read more
Location: 216 Rama I Rd, Pathum Wan, Pathum Wan District, Bangkok 10330, Thailand
Phone: +66 (0)2 251 2861
7
Daokhanong Multiplex - a blast from the past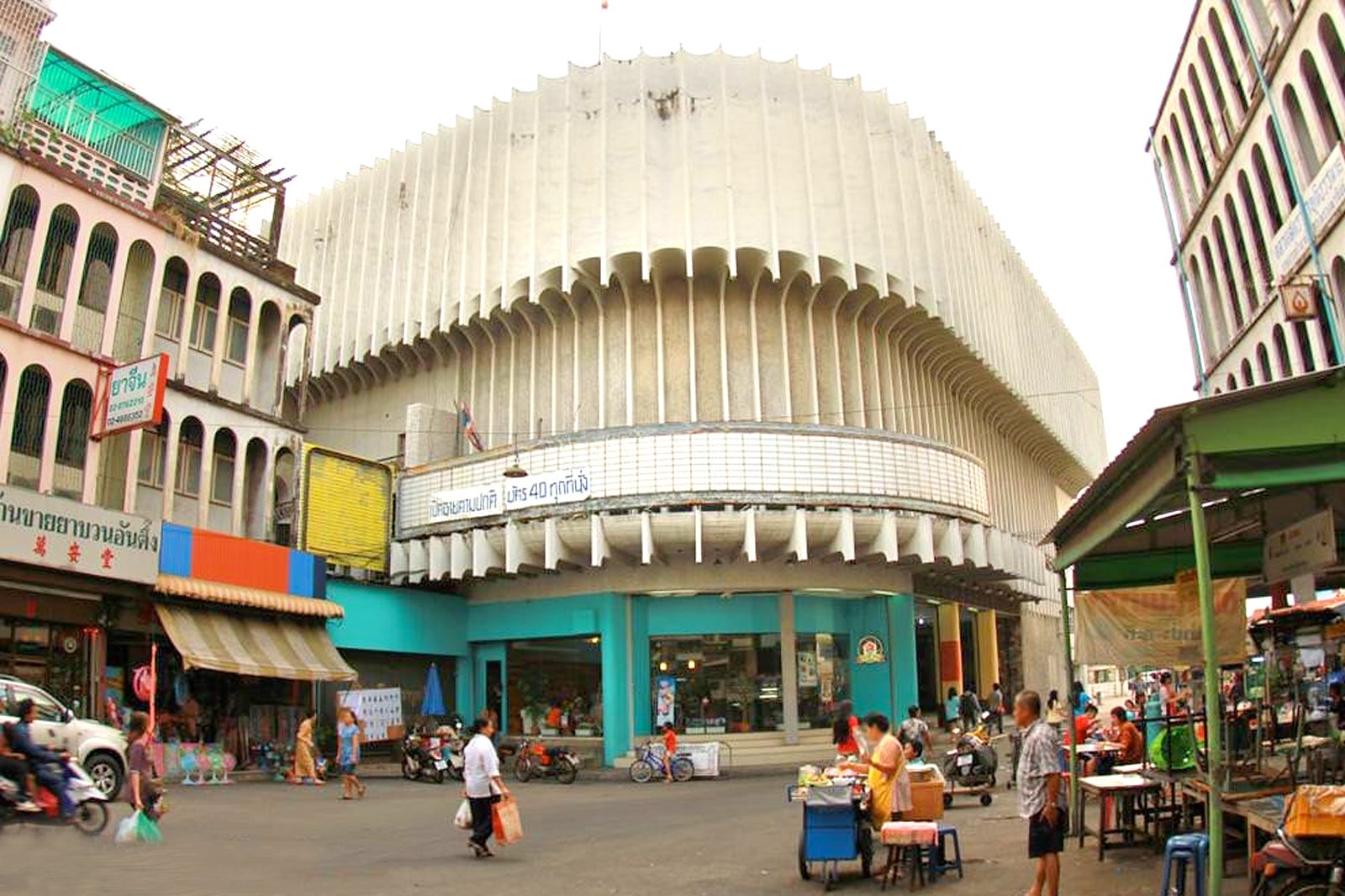 Couples
Families
Nightlife
Budget
Finding Daokhanong Multiplex is a bit of a challenge, as such independent cinemas in Bangkok are closing one after the other, unable to cope with the competition or upgrade fast enough to satisfy ever-demanding moviegoers. This local gem is still a true theatre that plays recent movies for a little more than 40 baht... but how long can this last? Daokhanong Multiplex is located in Thonburi, around 8 km south of The Grand Palace.
Location: Somdet Phra Chao Taksin Road, Soi 42/1, Dao Khanong, Thon Buri, Bangkok 10600, Thailand