10 Things to Do Outdoors in Gothenburg
Gothenburg Outdoor Life
There's a great choice of things to do outdoors in Gothenburg, when the sun is shining on the Swedish city. With pavement cafés, boat trips, an open-air maritime museum and knuckle-clenching rides, Gothenburg a magnet for those you love the outdoor life. Don't waste a good day stuck in doors – get out and enjoy yourself!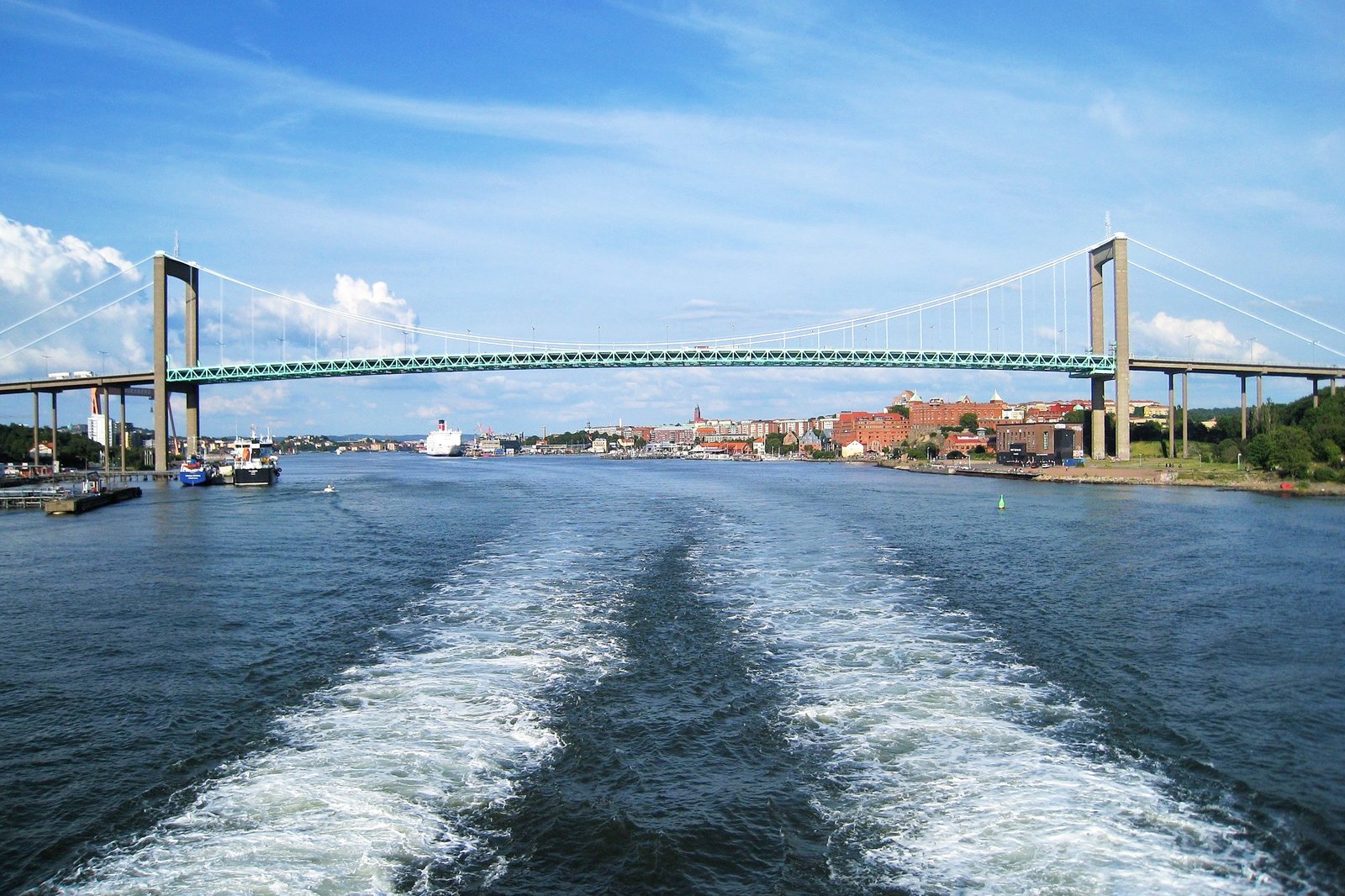 See the city from a boat trip
Slip through Gothenburg's winding canals and out into the Göta River on a Padden boat to see the shipyards and harbours that made Gothenburg a great trading city. Take a camera for views of the cranes in the huge docks and the oddly shaped Fish Church market and remember to duck down under the "cheese slicer" bridge.
Location: Kungsportsplatsen
Just 6km (3.7 miles) from the centre of Gothenburg, Delsjön lake's outdoor activities are the kind most cities can only dream about. The blue waters merging into the dark green of the forest form a perfect backdrop to swimming or canoeing while fishermen try their luck for pike or perch.
Location: 412 76 Gothenburg, Sweden
photo by Pasi Mämmelä (CC BY-SA 2.0) modified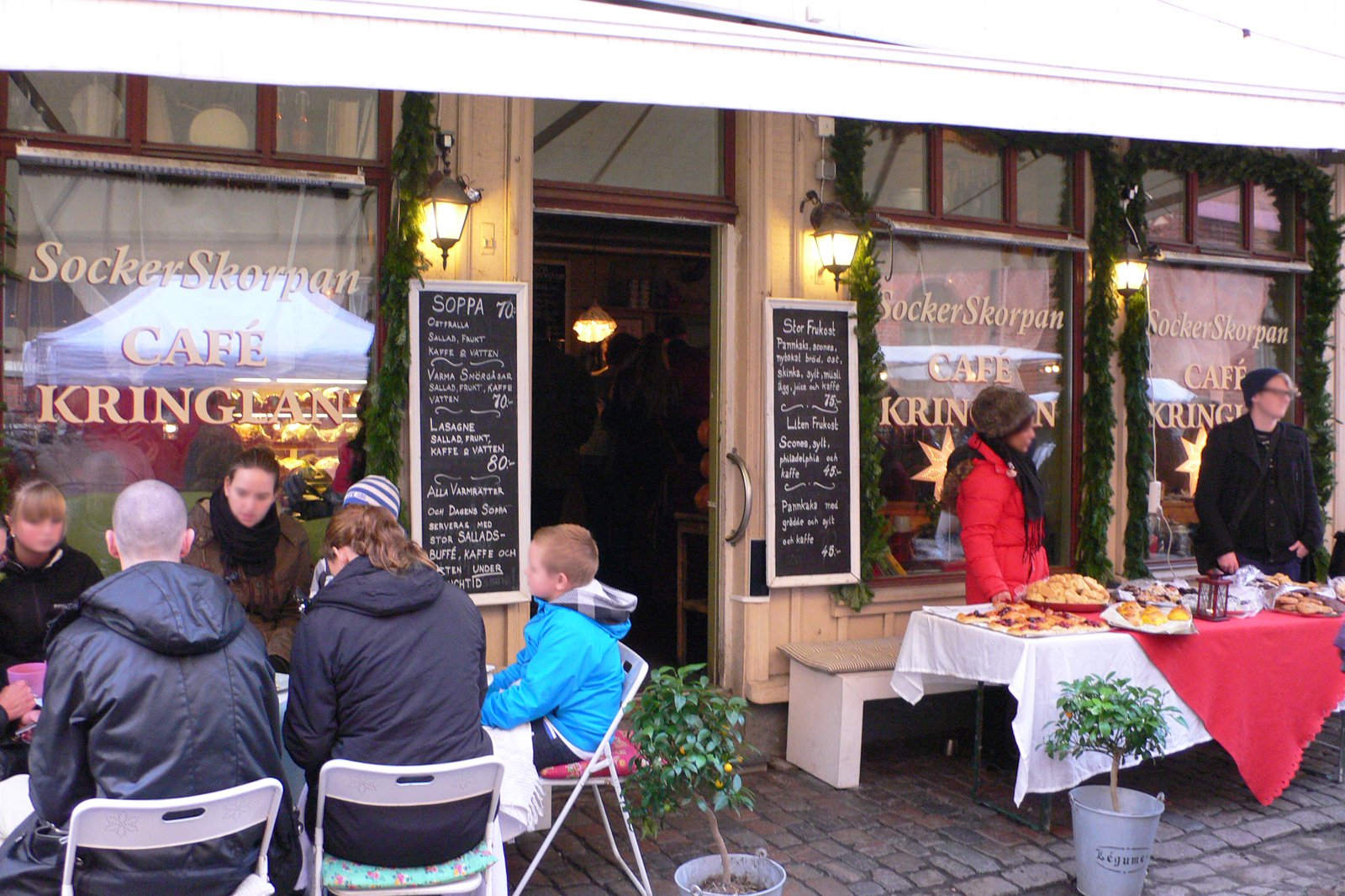 Outdoor eating and drinking
Order a coffee and a waistline-busting pastry on an outdoor terrace. For the best people-watching – at a price - try the chic venues along Kungsportsavenyn. To the west, Linnégatan's pavement life is more relaxed. Blow the budget on a meal at the River Café at Eriksberg looking over Gothenburg.
Location: Dockpiren, 417 64 Göteborg, Sweden
Phone: +46 (0)31 51 00 00
photo by Heather Cowper (CC BY 2.0) modified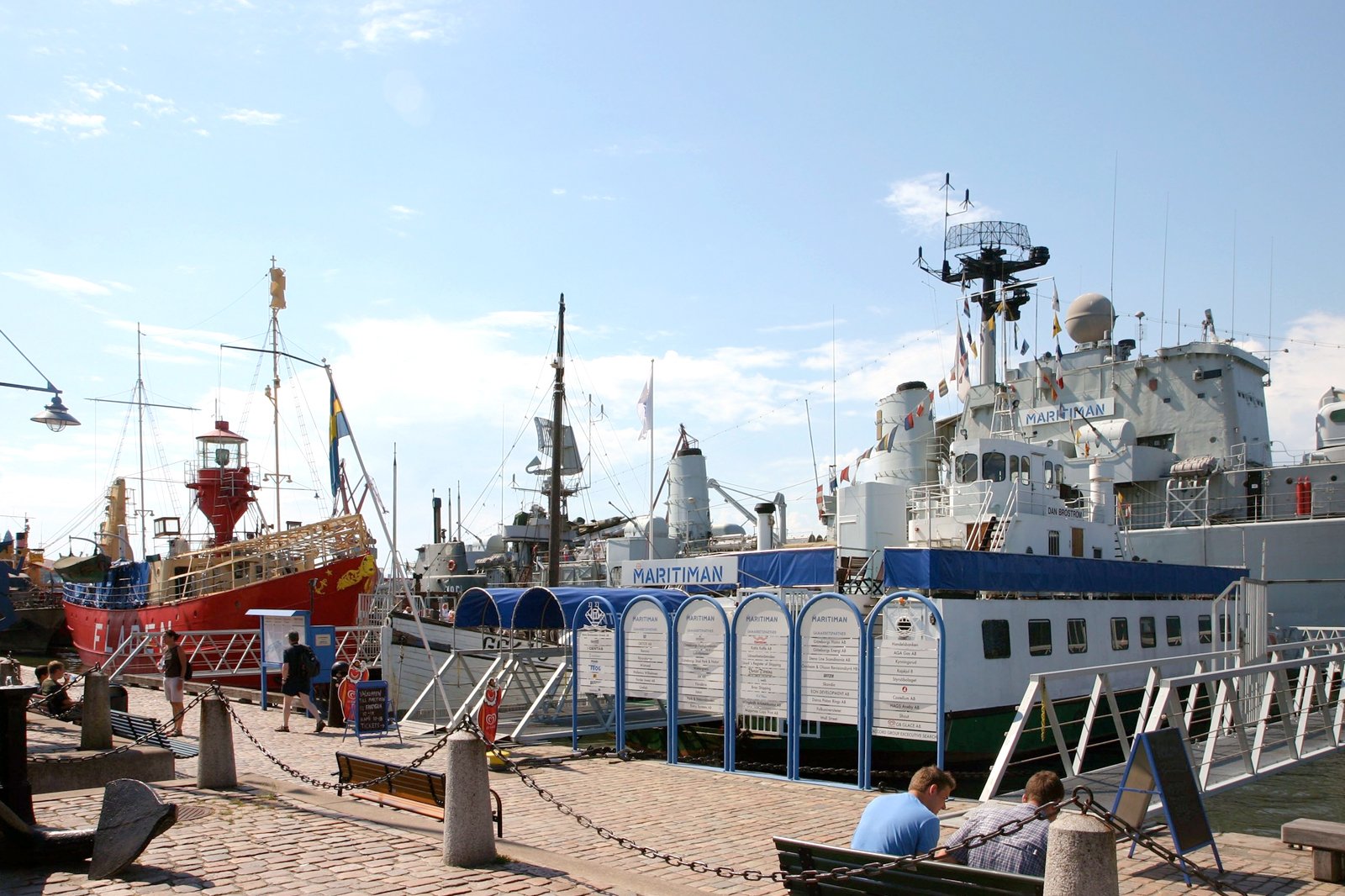 Clamber up and down the precarious ladders for an impression of the hazardous life of sailors in the past. Nineteen historic boats permanently moored at the Maritima Centrum ship museum present life on board, from small fishing vessels to the cramped spaces and claustrophobic living conditions on the submarine Nordkaparen.
Location: Packhusplatsen 12, 411 13 Göteborg, Sweden
Thrills without spills at Liseberg
The knuckle-clenching Balder wooden roller coaster at Liseberg takes the intrepid up to 36m (118ft) and hurtles them around at 90km/h (56 mph). The less adventurous can try gentler rides, walk through the leafy paths of the waterside garden and stay on for an evening summer concert.
Location: Liseberg, Örgrytevägen, 412 51
photo by Matthew Bargo (CC BY-SA 3.0) modified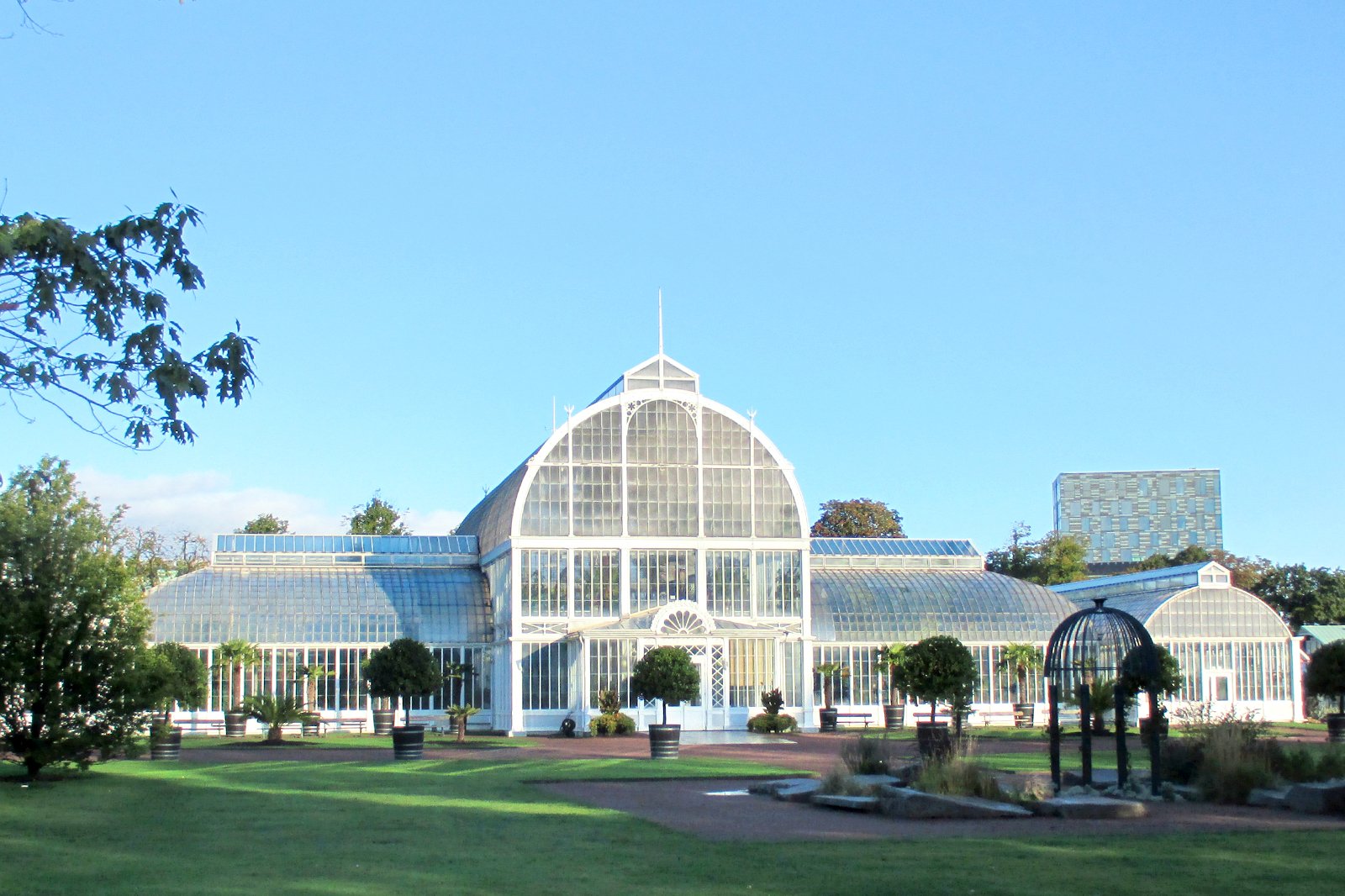 With a picnic from the deli stalls at Saluhall Briggen in Linné, head to Trädgårdsföreningen, the Garden Society Park bordering the canal. The Palm House is comfortingly warm if it rains.
Location: Slussgatan 1, 411 06 Göteborg, Sweden
Phone: +46 (0)31 365 00 00
photo by Gunnar Creutz (CC BY-SA 4.0) modified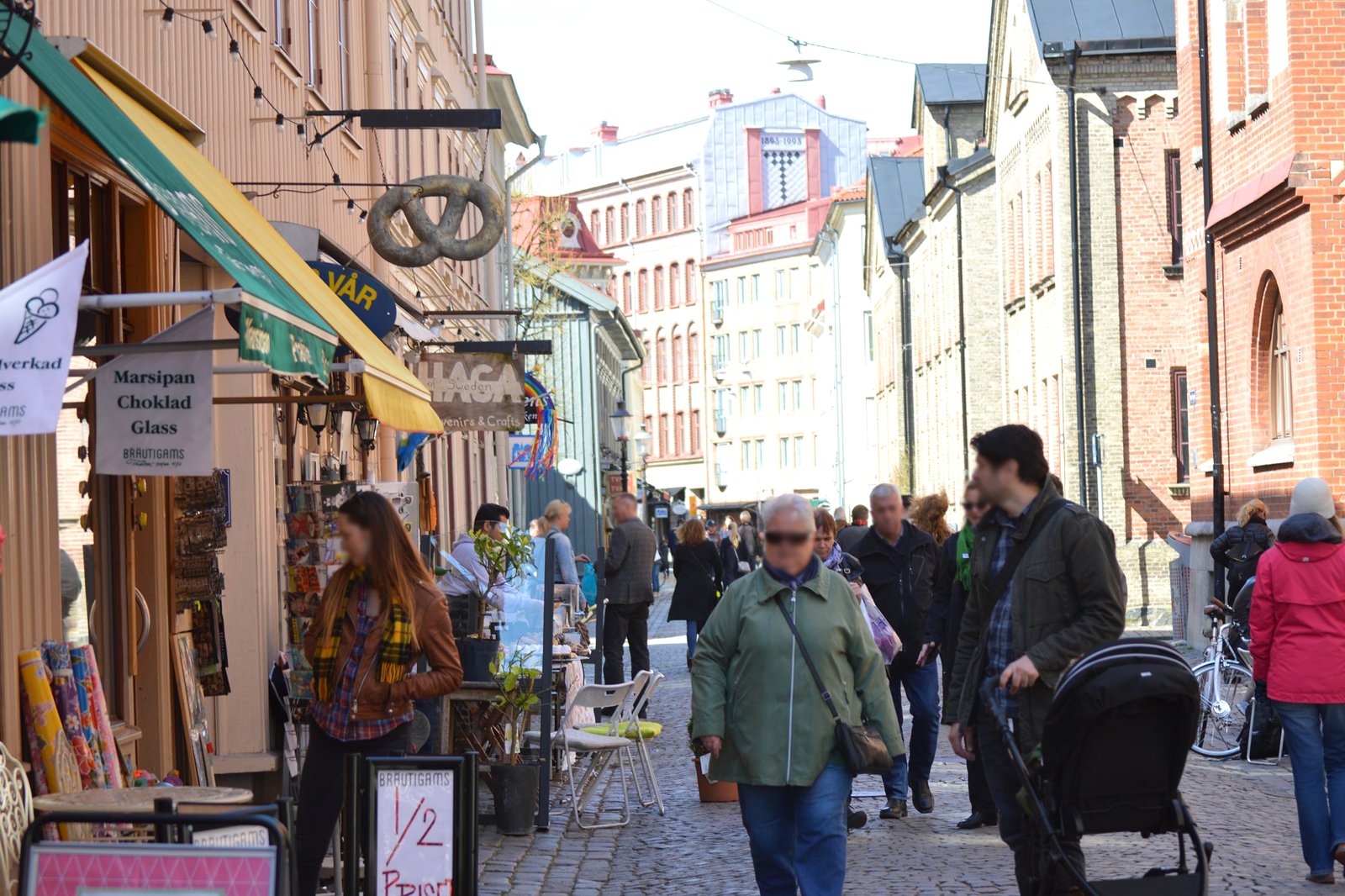 A short stroll from the city centre brings you to the pedestrianised cobbled streets of former working-class Haga, Gothenburg's oldest quarter. After shopping for vintage clothing and antiques, pamper yourself in the 1870s, neo-Romantic-style Hagabadet spa. Then join the locals at Café Husaren for a giant cinnamon roll.
photo by claes krantz (CC BY-SA 2.0) modified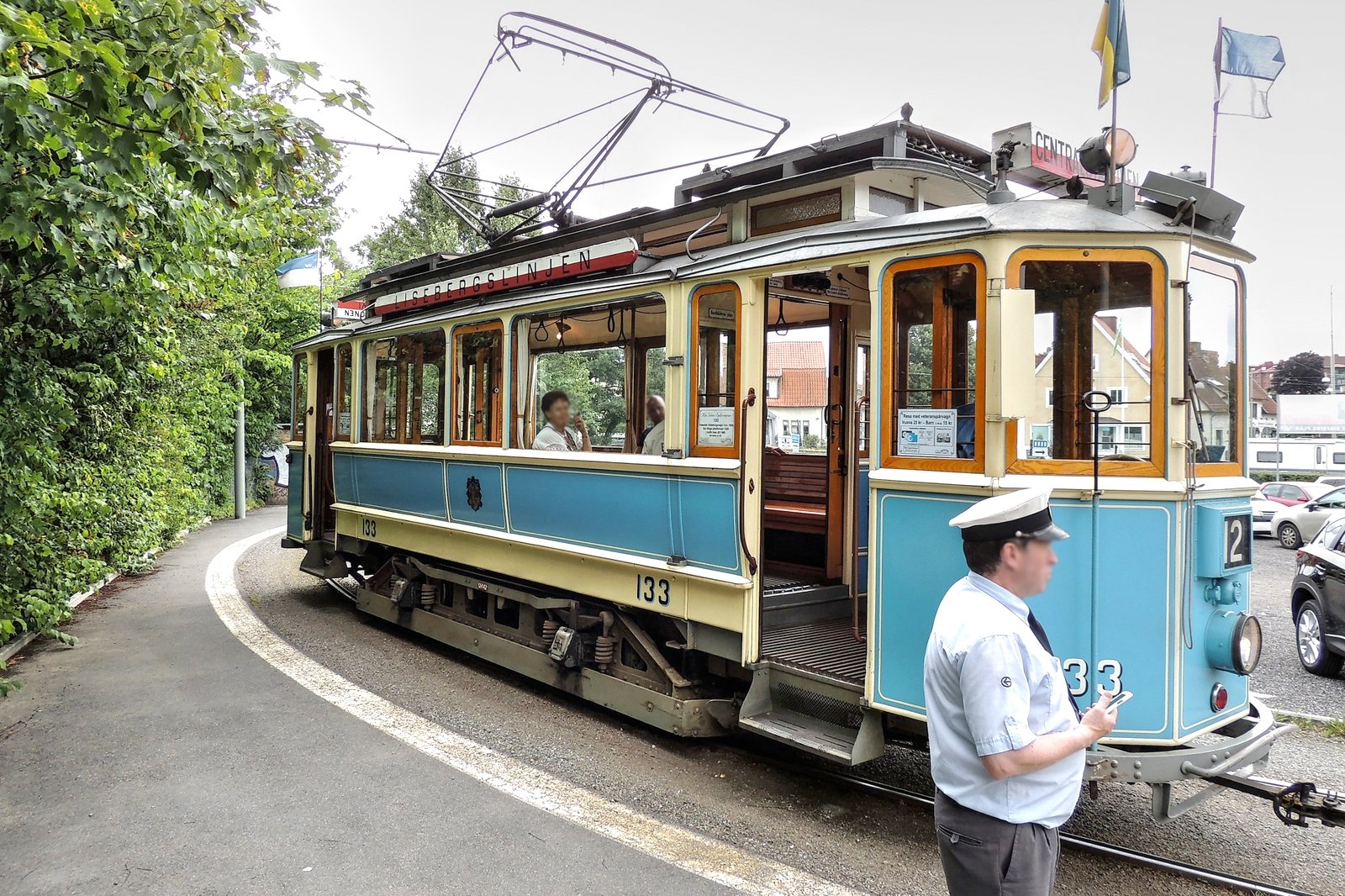 The vintage tram moves at a slow and sedate pace, befitting a form of transport that began in 1879 with horse-drawn vehicles. In summer, catch the No 12 tram which runs from the Central Station along fashionable Avenyn to Liseberg.
Location: Drottningtorget 5, 411 03 Göteborg, Sweden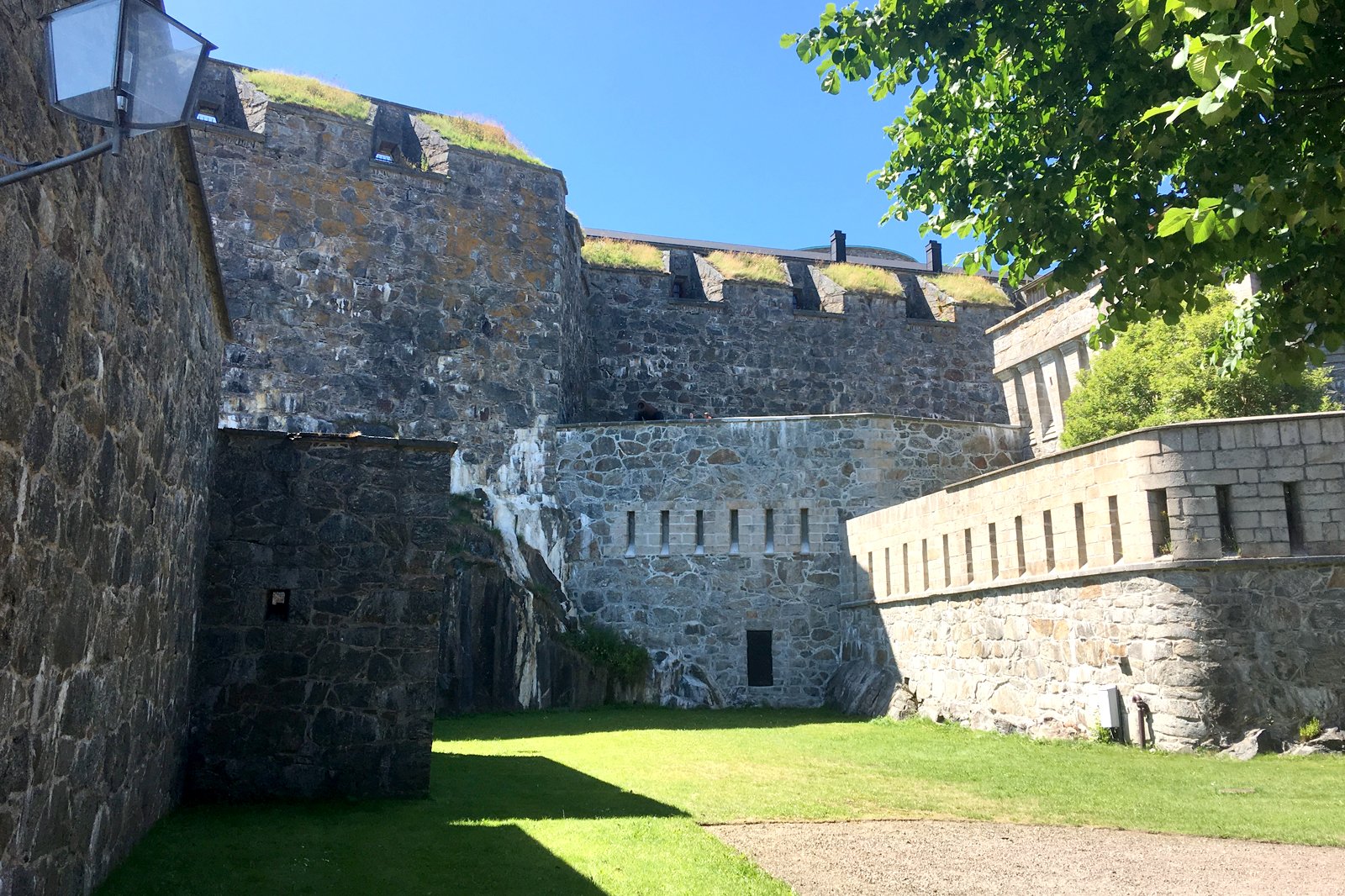 A day out in the glorious archipelago
The islands hugging the coastline outside Gothenburg are the locals' holiday playgrounds. Hop on a ferry to the tiny communities where yachts sit moored beside wooden summer cottages. There's a certain magic to the three-hour boat trip from Lilla Bommen to Marstrand with its busy harbour, old buildings and Carlstens Fästning castle.
photo by Bjoertvedt (CC BY-SA 4.0) modified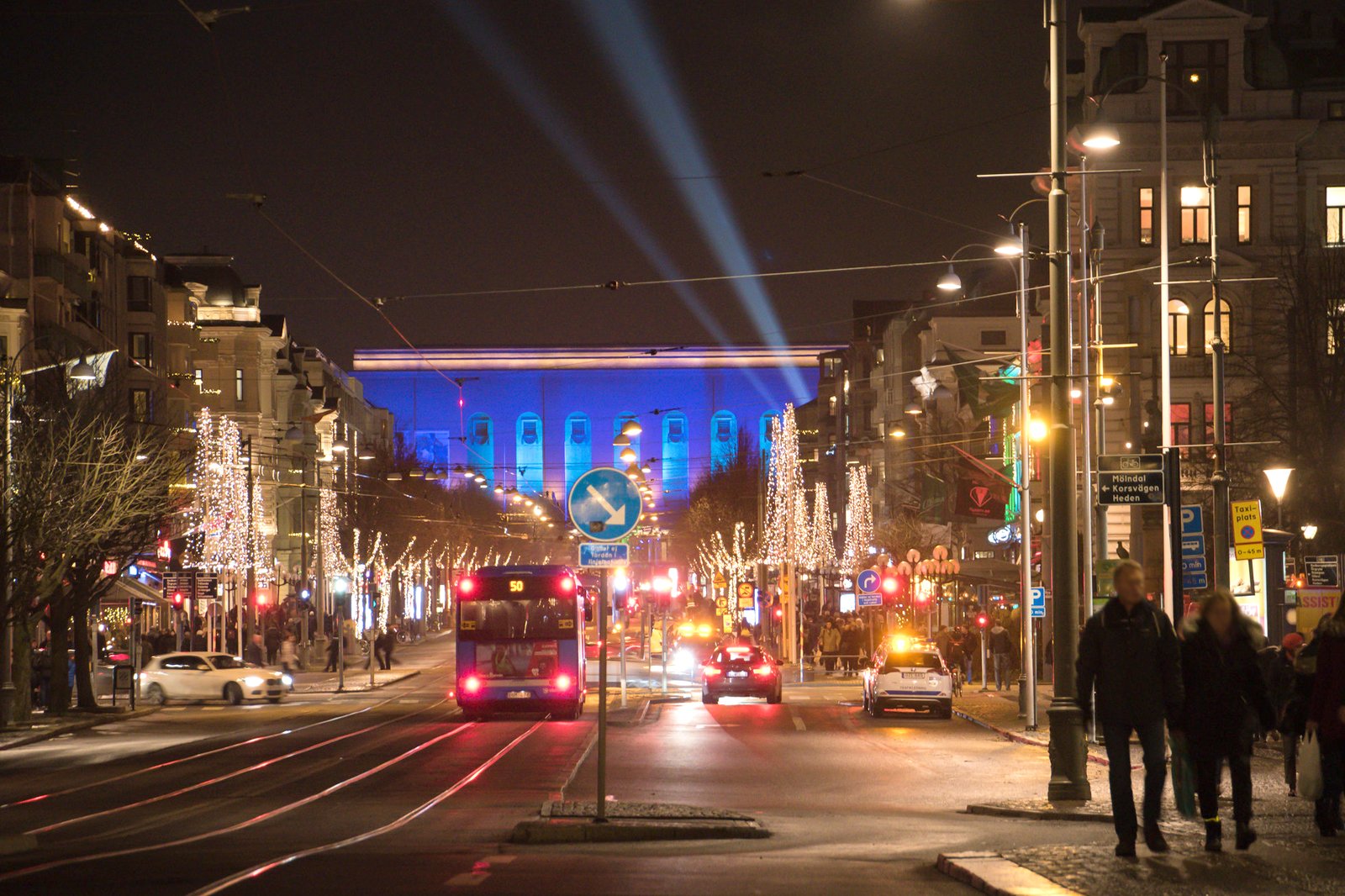 Christmas lights up Gothenburg
Gothenburg sparkles like a jewel around Christmas when the snowy streets glow with decorated trees. Those after typical Nordic presents make Liseberg amusement park their one-off shopping stop. Over 80 stalls sell gingerbread figures, traditional toys, clothes and handicrafts. Keep amused with sleigh rides, carol concerts and ice-skating and keep the cold out with mulled wine.
Location: Liseberg, Orgrytevägen, 412 51
photo by Maria Eklind (CC BY-SA 2.0) modified