10 Best Things to Do in San Sebastian
What is San Sebastian Most Famous For?
San Sebastian is famed for its beaches, quaint Old Town and first-class restaurants. Known as Donostia in Basque, you'll find a great choice of cultural events and a strong regional character here. The Old Town hosts a great scene of local eateries, markets and shops, as well as many landmarks around an impressive cathedral. From La Concha Beach to the Aquarium, there are plenty to see and do in San Sebastian.
What are the best things to do in San Sebastian?
1
Start the day at Plaza de la Constitución
Take the pulse of San Sebastian in this lively square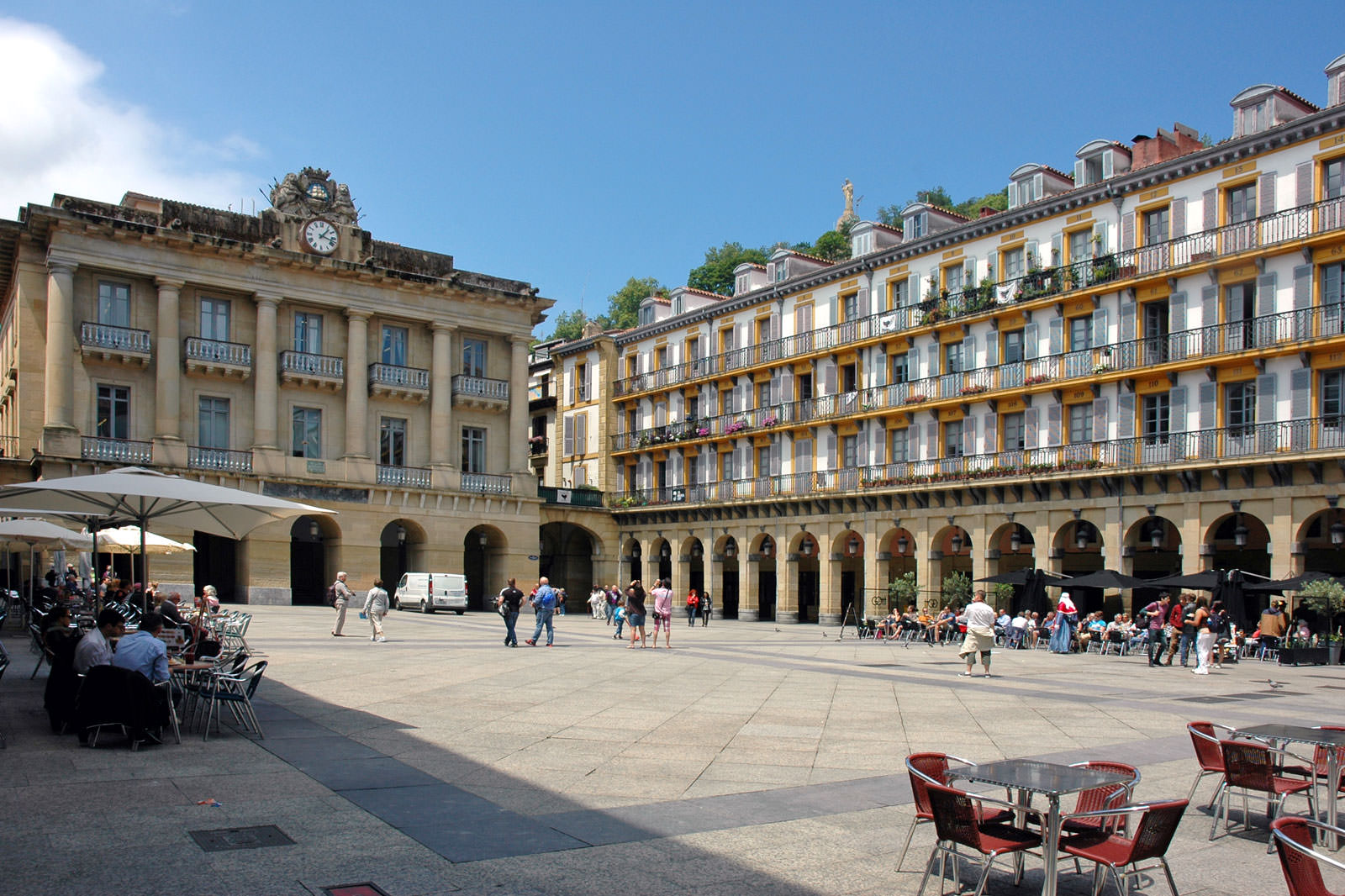 Plaza de la Constitución is a 2,000 sq m square in the heart of San Sebastian Old Town. Rectangular in shape and framed by 4-storey arcaded buildings, this former bull fighting arena is now a pleasant open-air space amid the maze of narrow lanes that is the Old Town. As an interesting little detail, you can still see the former arena's seat numbers written above each of the balconies that surround the square. Take a table at the terrace of one of the restaurants and tapas bars lined around the plaza and take the pulse of the city.
Location: In the centre of San Sebastian Old Town, Spain
photo by Calips (CC BY-SA 3.0) modified
2
Take a stroll in San Sebastian Old Town
It's a bit of a maze!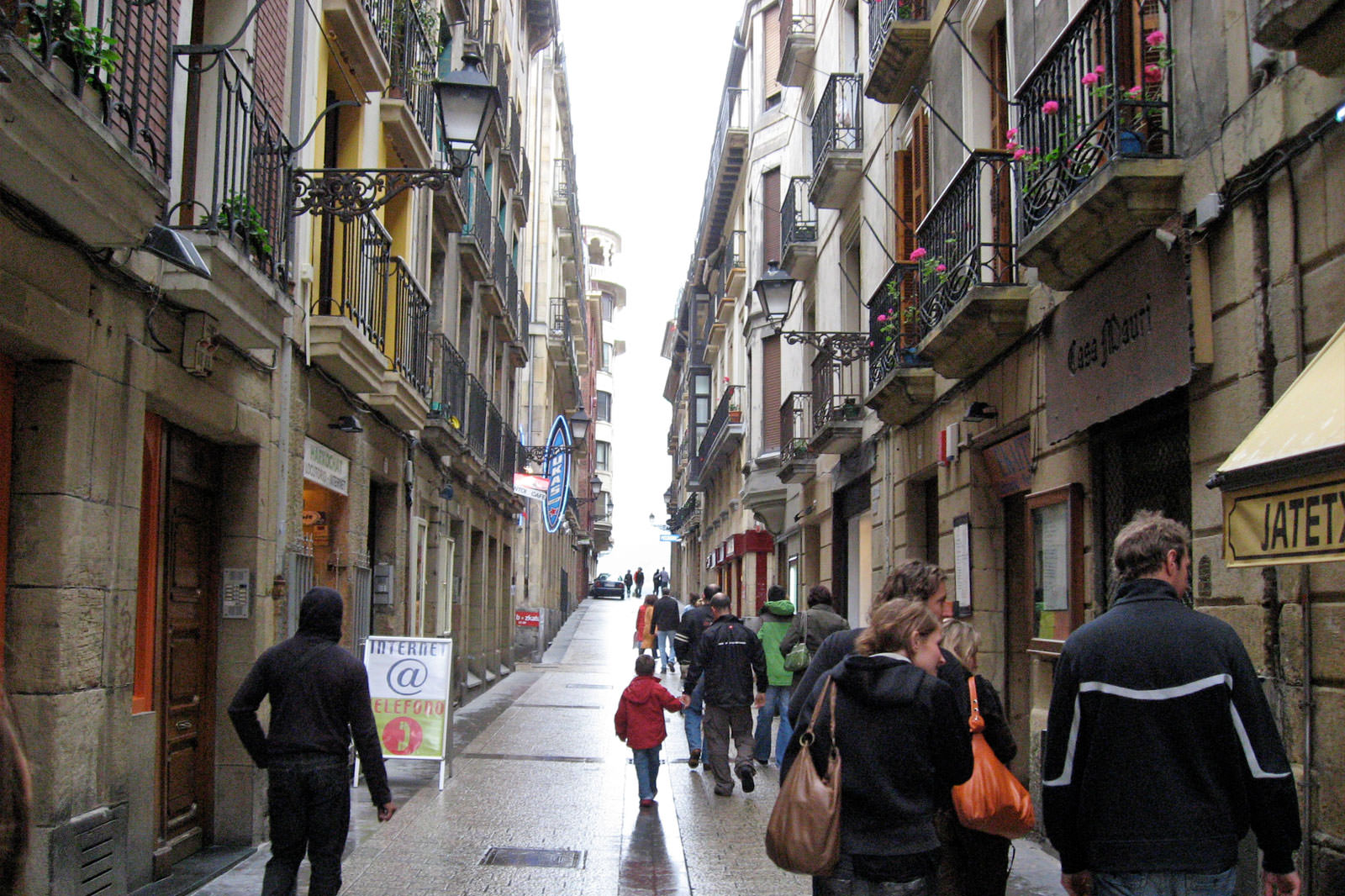 Locally known as La Parte Vieja, the Old Town is the most popular district of San Sebastian. Most of the buildings there date back to the mid-19th century. It's a real maze of small streets lined with Pintxos bars (pronounced "pinchos", it means 'tapas' in Basque) and shops. Emblematic edifices such as the church of San Vicente and the basilica of Saint Mary of Coro are also worth a visit.
Location: At the foot of Mount Urgull, between Concha Bay and the River Urumea, in the north of San Sebastian, Spain
photo by Grayskullduggery (CC BY-SA 2.0) modified
3
Laze on La Concha Beach
Sunbathe on one of the most beautiful urban beaches in Europe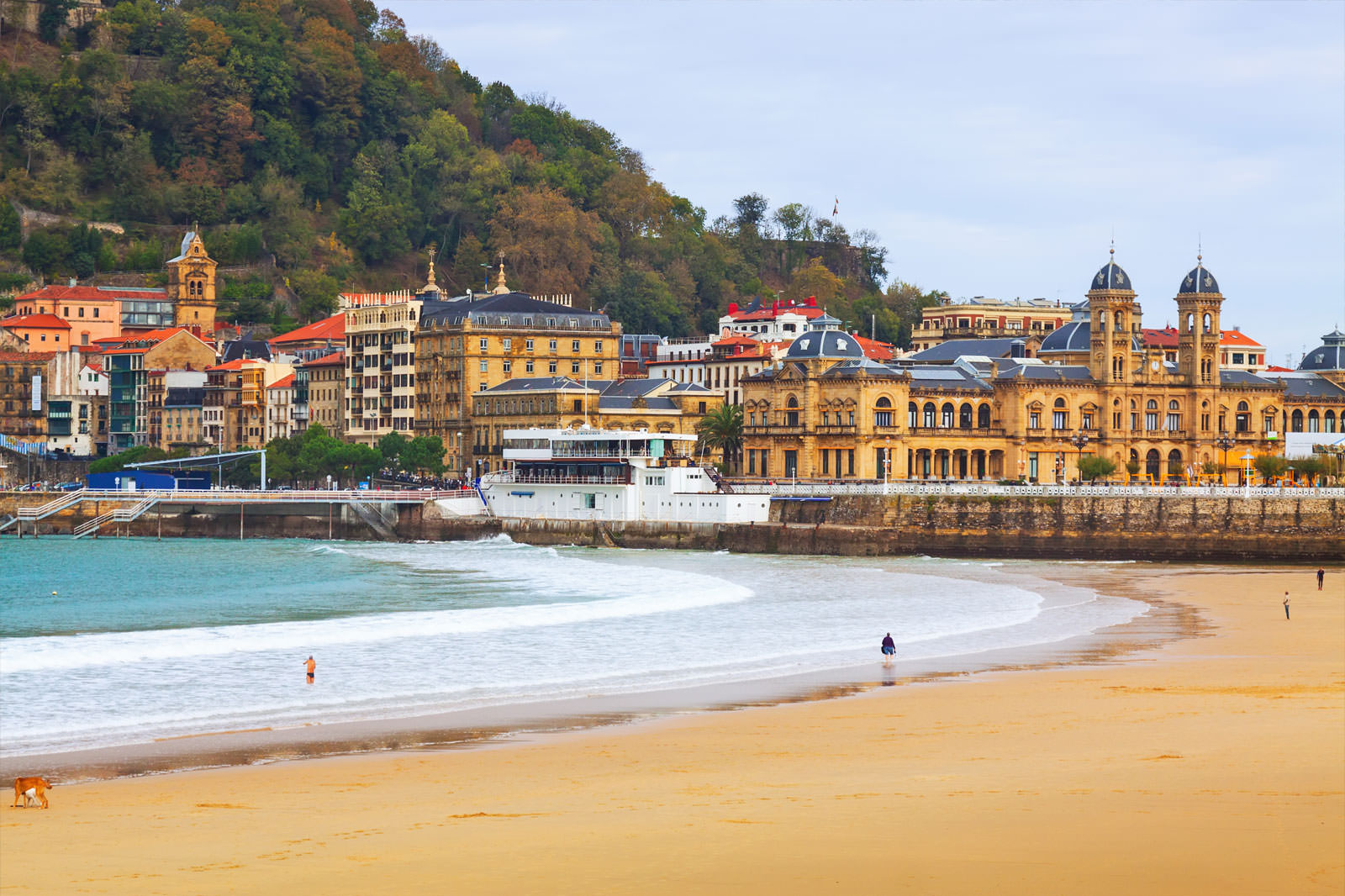 La Concha Beach is a 1,350-metre strip of sand named after the shell-shaped bay it's in (concha means shell in Spanish). Often considered one of the most beautiful urban beaches in Europe, it's sheltered from the assaults of the Atlantic Ocean by Mount Urgull and Mount Igueldo, that flank its sides, and by Santa Clara Island which lies in the centre of the bay. Sunbathing, swimming, and sea kayaking are the main activities available. The beach also features facilities like toilets, showers, lockers, beach guards and Red Cross Emergency Services (in summer).
Location: Just west of the Old Town, San Sebastian, Spain
4
Go to the top of Mount Igueldo
Get a breathtaking view of San Sebastian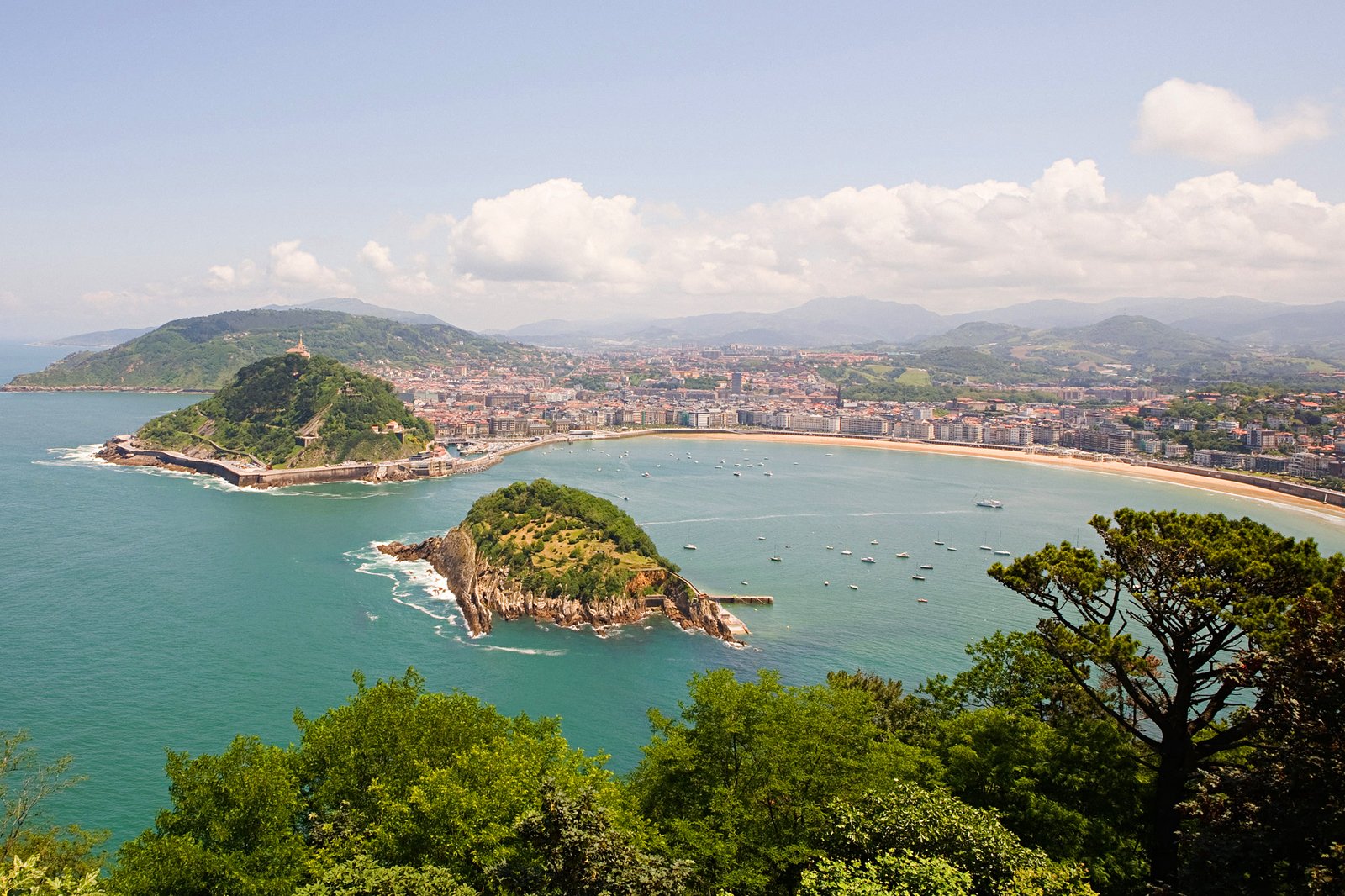 Take the vintage funicular, first opened in 1912, and get to the top of Mount Igueldo to see a breathtaking panorama of Concha Bay and San Sebastian. A popular destination right next to the city, Mount Igueldo features cool landmarks and attractions like a lighthouse and an old-school amusement park. Don't miss a ride on the rollercoaster. Looking for an eagle's-nest kind of place to stay in San Sebastian? Hotel Mercure San Sebastian Monte Igueldo is right next to the park, at the top of the mount.
Location: Western end of Concha Bay and San Sebastian, Spain
5
Mingle with the locals at Mercado de La Bretxa
Browse through a top-notch fresh market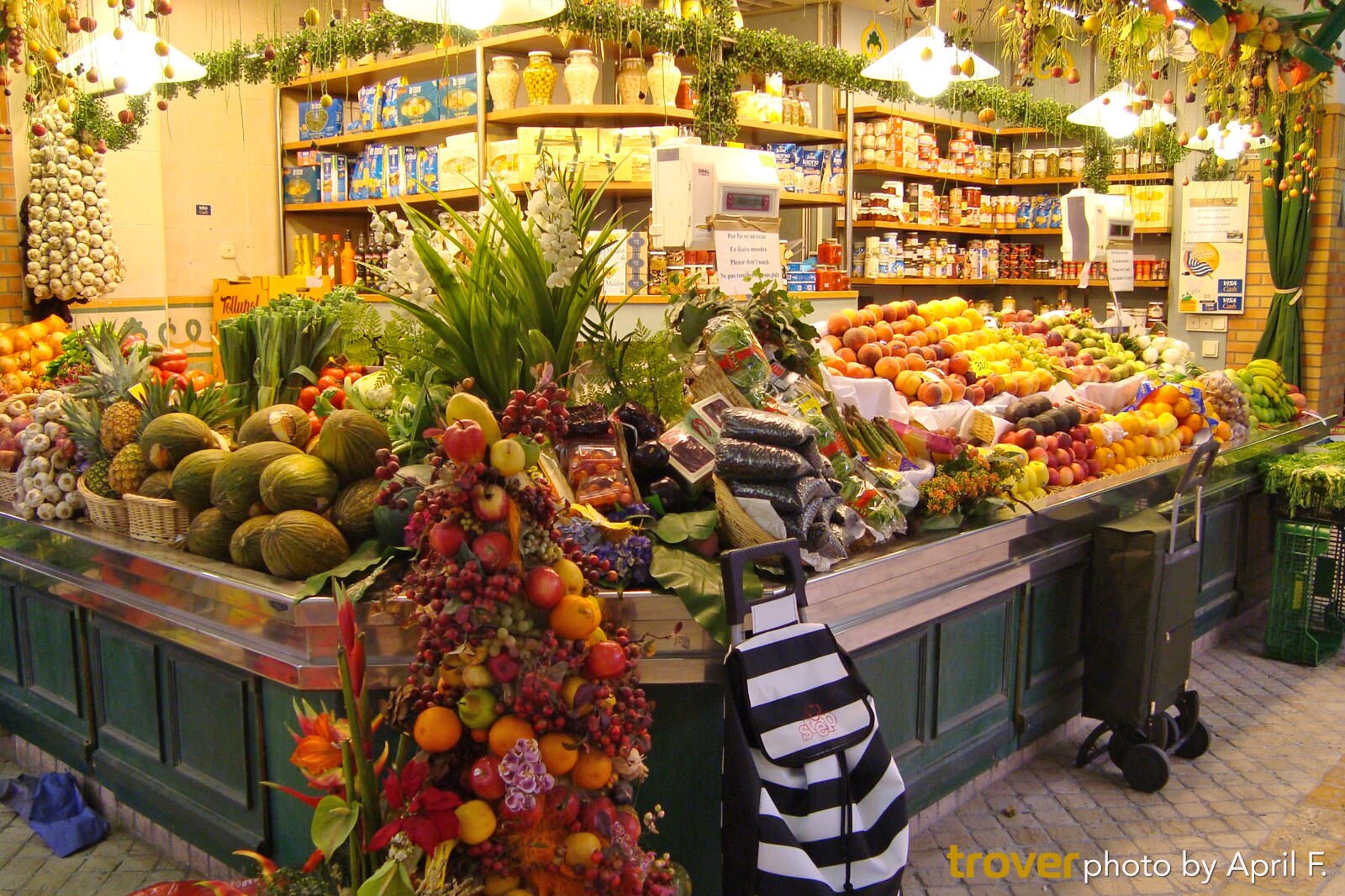 Located in the basement of a shopping centre, Mercado de La Bretxa is a picturesque fresh market at which, according to the vendors, the top Spanish chefs source their ingredients. Olives, oil, wine, Iberia ham, and many more transport-friendly goods can be purchased. As in most Spanish markets, you'll find a corner with a few stalls selling ready-to-eat local specialities, including tapas.
Location: 3, Boulevard Zumardia, 20003 San Sebastian, Spain
6
Visit San Sebastian Cathedral
Admire a monumental religious edifice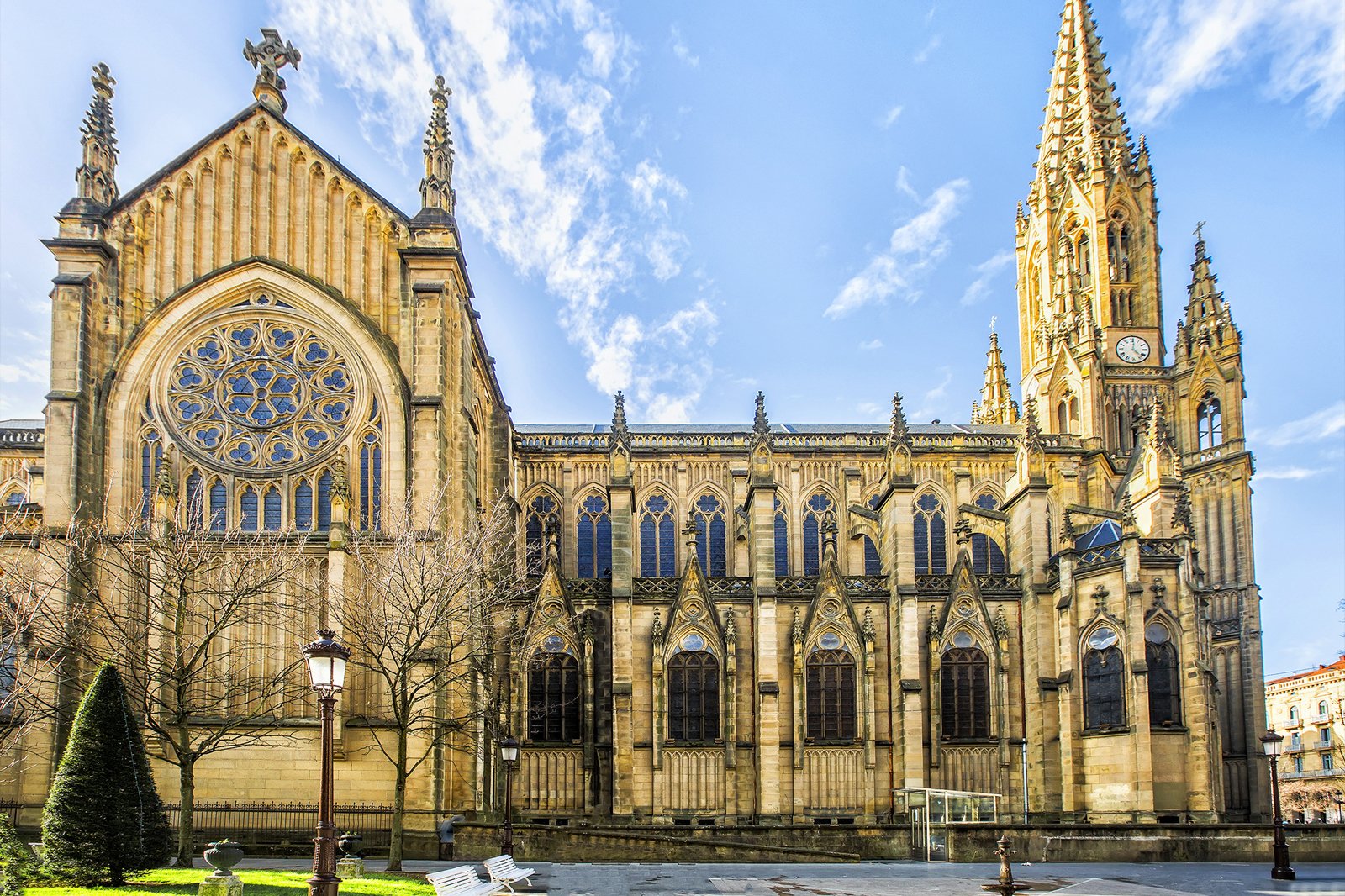 San Sebastian Cathedral was built at the end of the 19th century in a revival Neo-Gothic style. Locally called Catedral del Buen Pastor de San Sebastián, it's a monumental edifice just south of the Old Town. The austere interior is dimly but beautifully lit by stained glass windows, which make the atmosphere serene and reverential. The highlight of the cathedral is its huge pipe organ, one of the largest in Europe.
Location: 12, Urdaneta Kalea, 20006 San Sebastian, Spain
7
Must-see: Aquarium Donostia-San Sebastian
Face bull sharks and learn about the maritime history of the region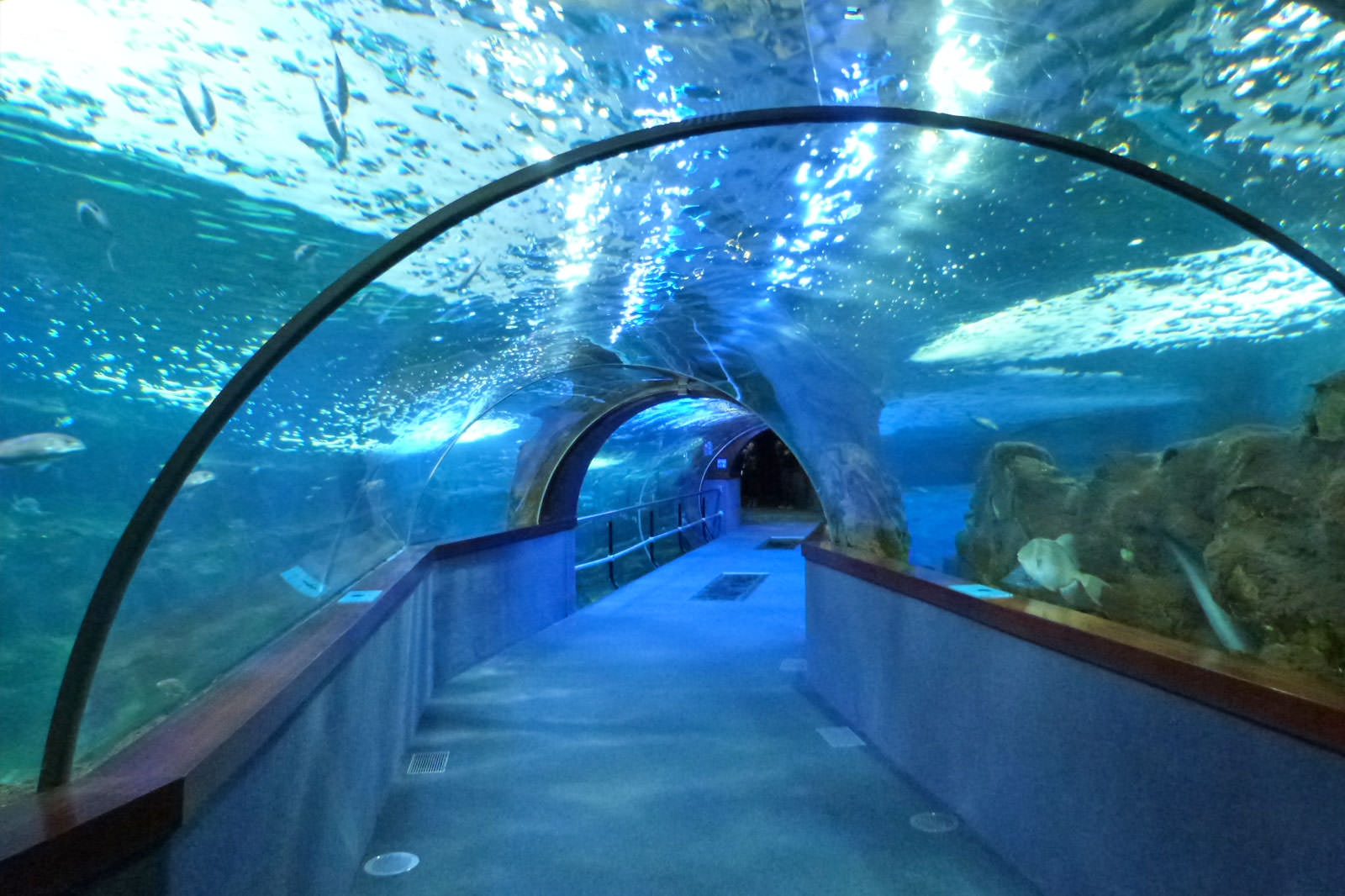 In an iconic early-20th-century building at the western end of the harbour, Aquarium Donostia-San Sebastian is one of the most visited attractions in the Basque Country. Besides interesting displays describing the maritime history of the area, you'll see over 200 local marine species. The star attraction of the aquarium is its 1.5 million litre water tank and the bull sharks that call it home. You can see them really close-up by walking through the tunnel.
Location: 1, Plaza de Carlos Blasco Imaz, 20003 San Sebastian, Spain
Open: Daily from 10 am to 7 pm (9 pm in summer)
photo by Catatine (CC BY-SA 3.0) modified
8
Watch a Movie at San Sebastián International Film Festival
Spot international stars at this major film festival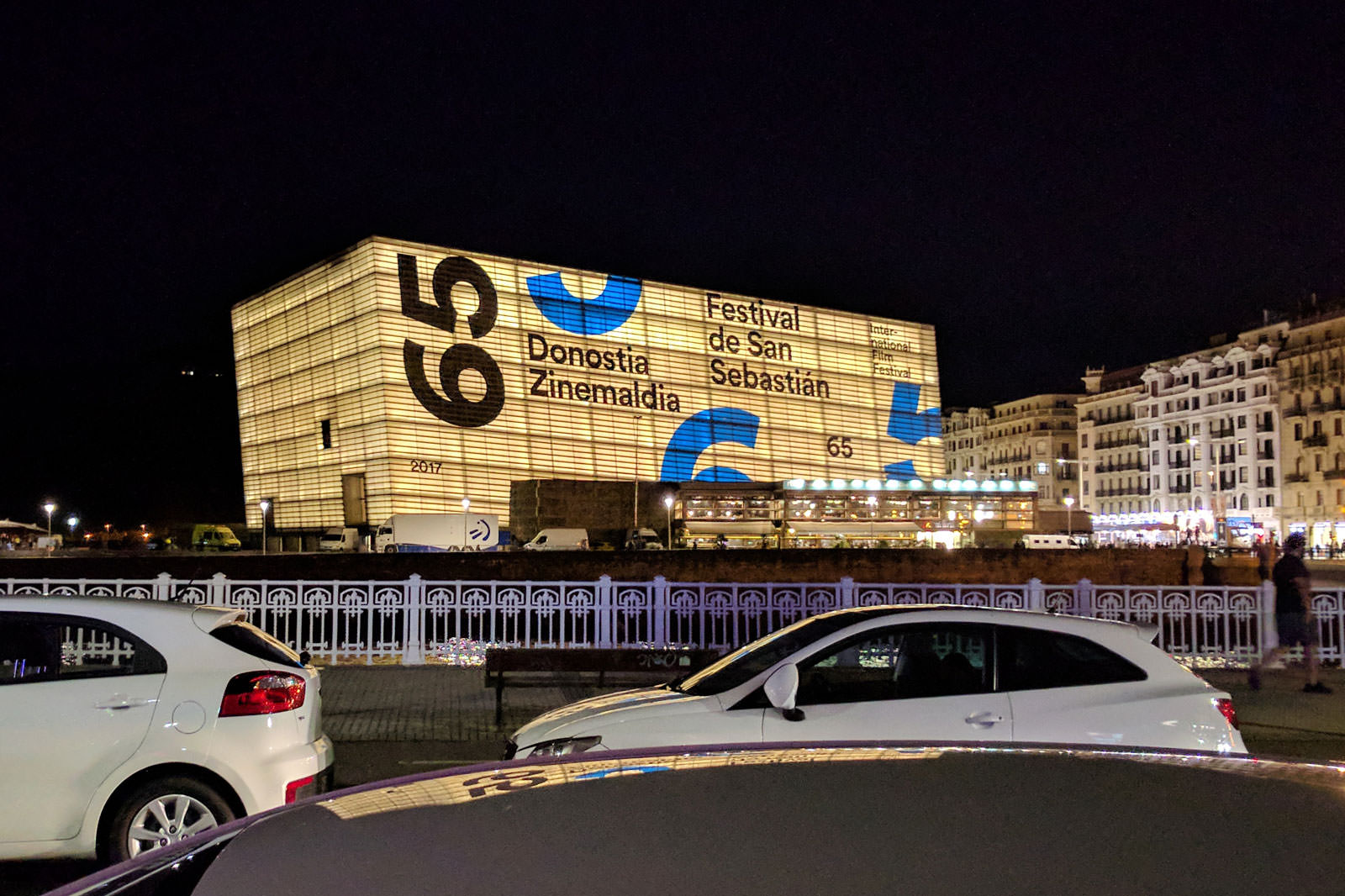 The San Sebastián International Film Festival is one of the 14 major film festivals in the world. It presented the European premier of Star Wars in 1977 and hosts world-famous actors and directors every year. Held toward the end of September, the festival tends to focus on Latin American productions and films in the less widely spoken European languages, but not exclusively so.
When: Annually, end of September
Location: At Edificio Tabakalera on Plaza de las Cigarreras, San Sebastian, Spain
photo by Ian Irving (CC BY 2.0) modified
9
Dine on New Basque Cuisine at Restaurante Arzak
Indulge yourself at one of San Sebastian's most famous restaurants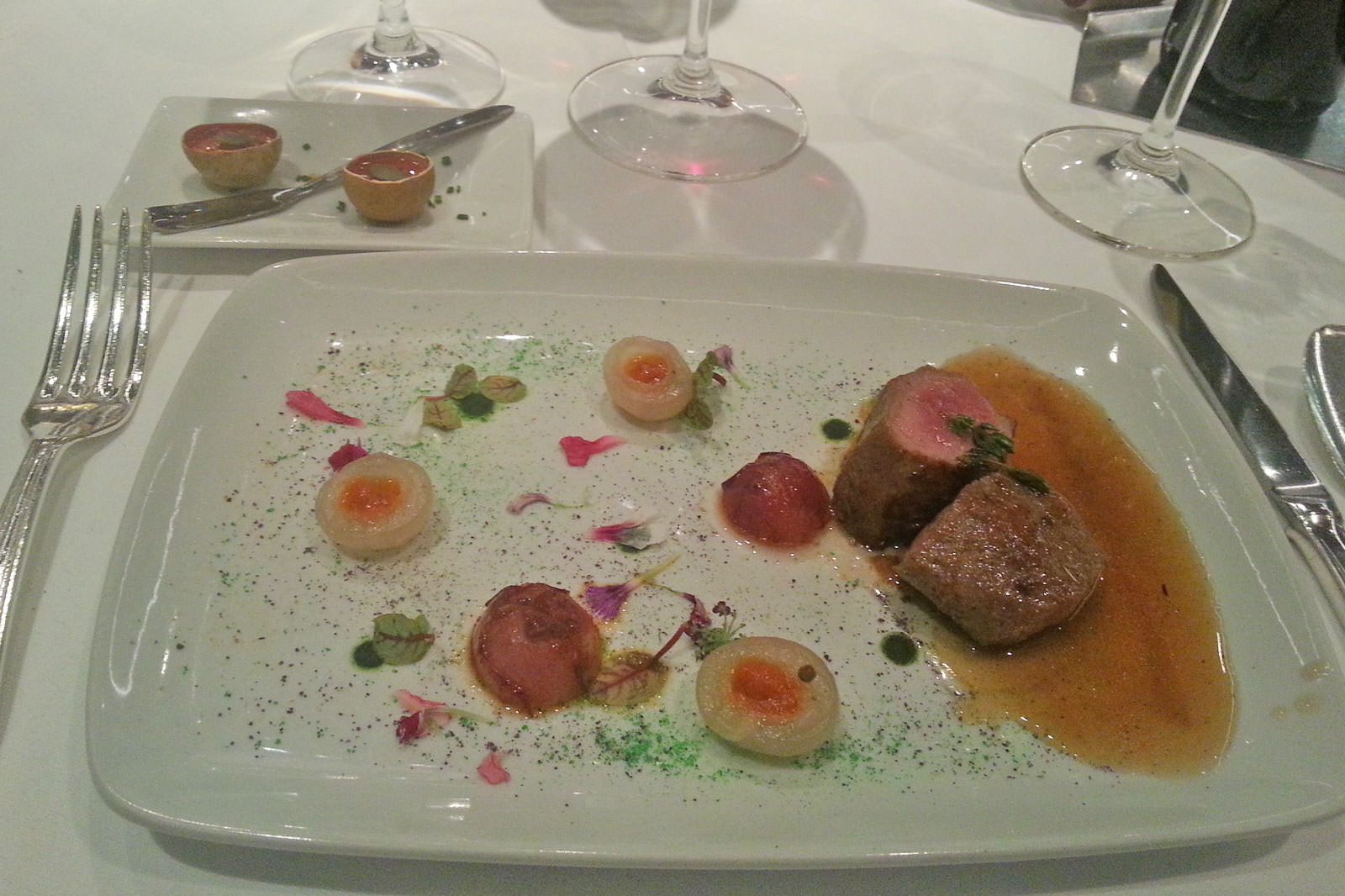 Arzak is a family-run first-class restaurant established at the end of the 19th century, 3 km east of the Old Town. The cuisine served at Arzak is rooted in the Basque tradition, but it's prepared with an innovative twist. Check out the Red Mullet with Oak Leaves and Volcanic Oysters and get ready to enjoy a fine dinner in stylish décor and a refined atmosphere. Note that prices are exactly what you'd expect from the top-notch quality of the venue.
Location: 273, Alcalde J. Elosegi Hiribidea, 20015 San Sebastian, Spain
Open: Tuesday - Saturday from 1.30 pm to 3.15 pm and from 8.45 - 10.30 pm, (closed on Sundays and Mondays)
photo by Javi Vte Rejas (CC BY 2.0) modified
10
End the day bar hopping in the Old Town
Discover a few of the coolest nightspots in San Sebastian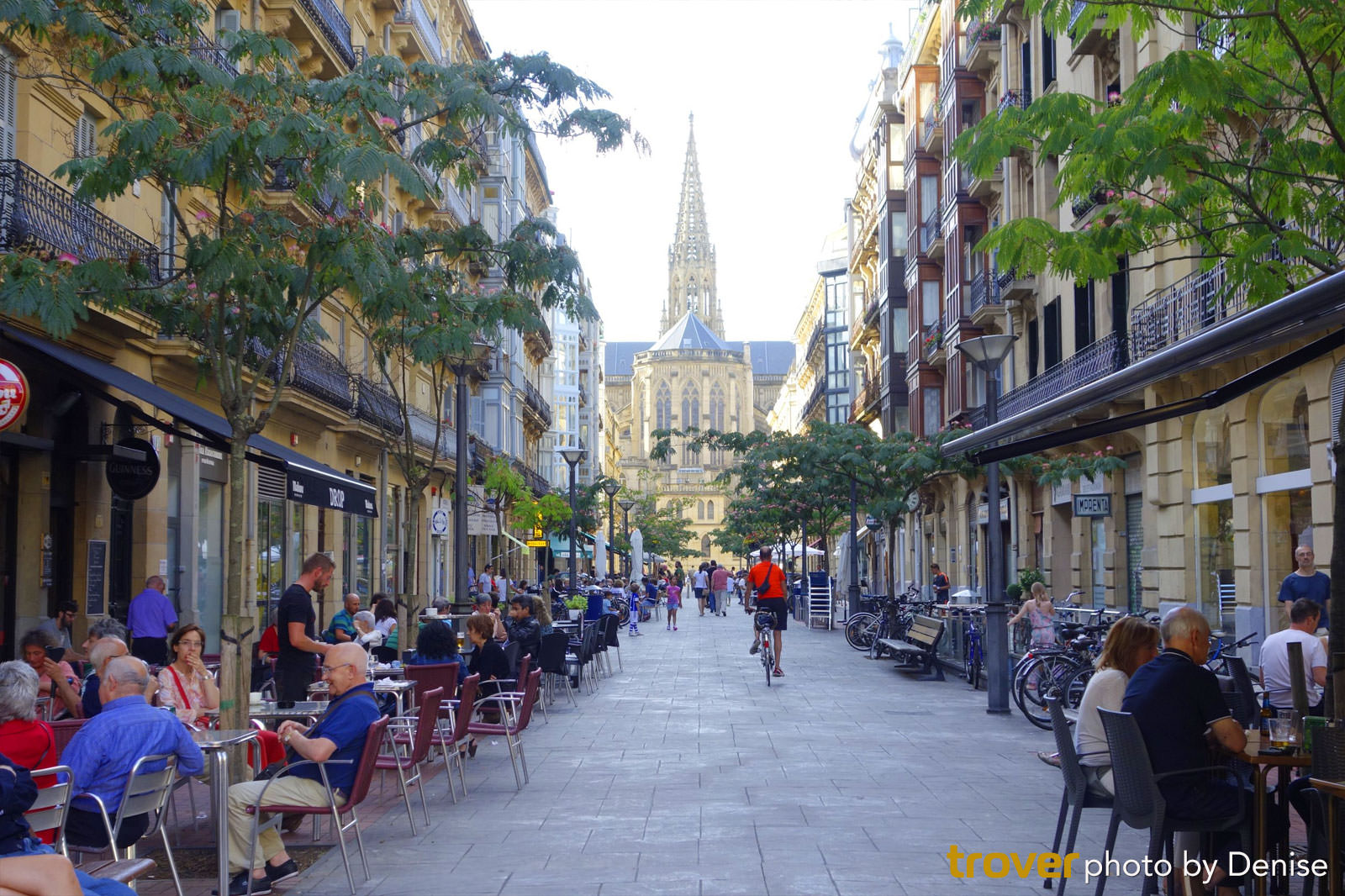 San Sebastian Old Town is a very lively place after dark. It's filled with pintxo bars and cool clubs, from which we've selected 3 recommendable venues. For a lively local experience, go to Bar Zeruko on Calle Pescaderia. You'll spend the night like a local at this popular pintxo bar. Head to BE Club, near the river on Salamanca Pasealekua for a serene night softly rocked by jazz and blues beats. In a similar style, Etxekalte sits close to the pier on Calle de Mari. Here, you can chill out in the lounge upstairs between dancing sessions downstairs.