Madrid Travel Essentials
Useful Information to Help You Start Your Trip to Madrid
Our Madrid Travel Essentials lays out the essential information you need to help planning your trip to one of the most popular destinations in Spain. No matter how frequently you travel, some questions will always need answers: What's the weather like? How can I get from the airport to my hotel? What currency and type of plug do I need? We have all these answers plus other basic info about the best time to go, getting there, getting around, and a few useful travel tips.
It's all compiled in this Madrid Travel Essentials. After reading this short and easy-to-read guide, you will be a little more prepared to start your trip in Madrid.
1
When is the best time to travel to Madrid?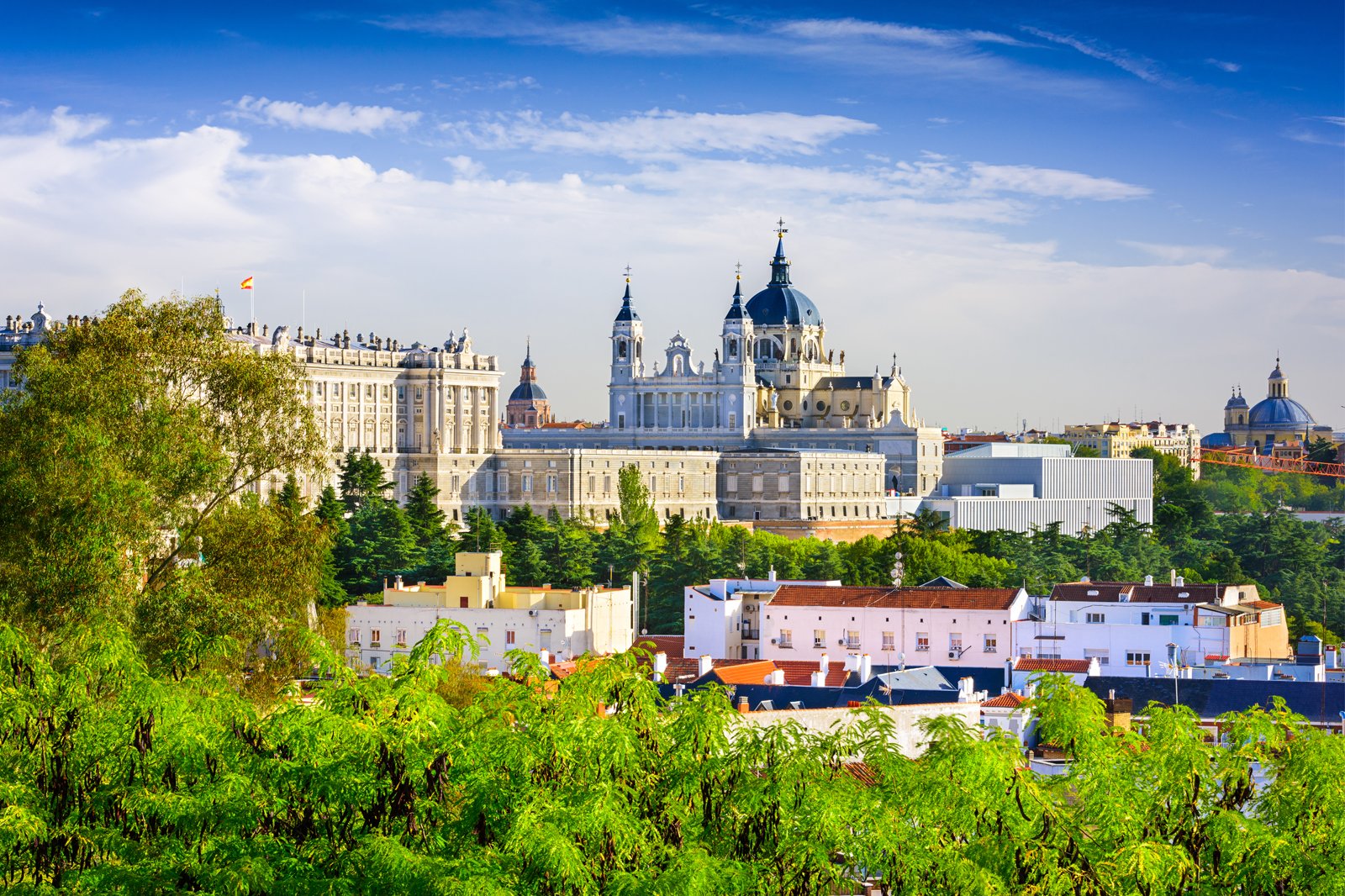 Madrid has a Mediterranean climate with cool winters and hot summers caused by its 665-metre elevation.
Average temperatures range from 2°C in winter to 32°C in summer.
Madrid is one of the driest capital cities in Europe with an average of only 59 rainy days per year.
The best times to visit Madrid are from March to May and from September to November. You'll enjoy pleasant weather conditions, avoid the throngs of July-August tourists and benefit from more affordable hotel and flight prices.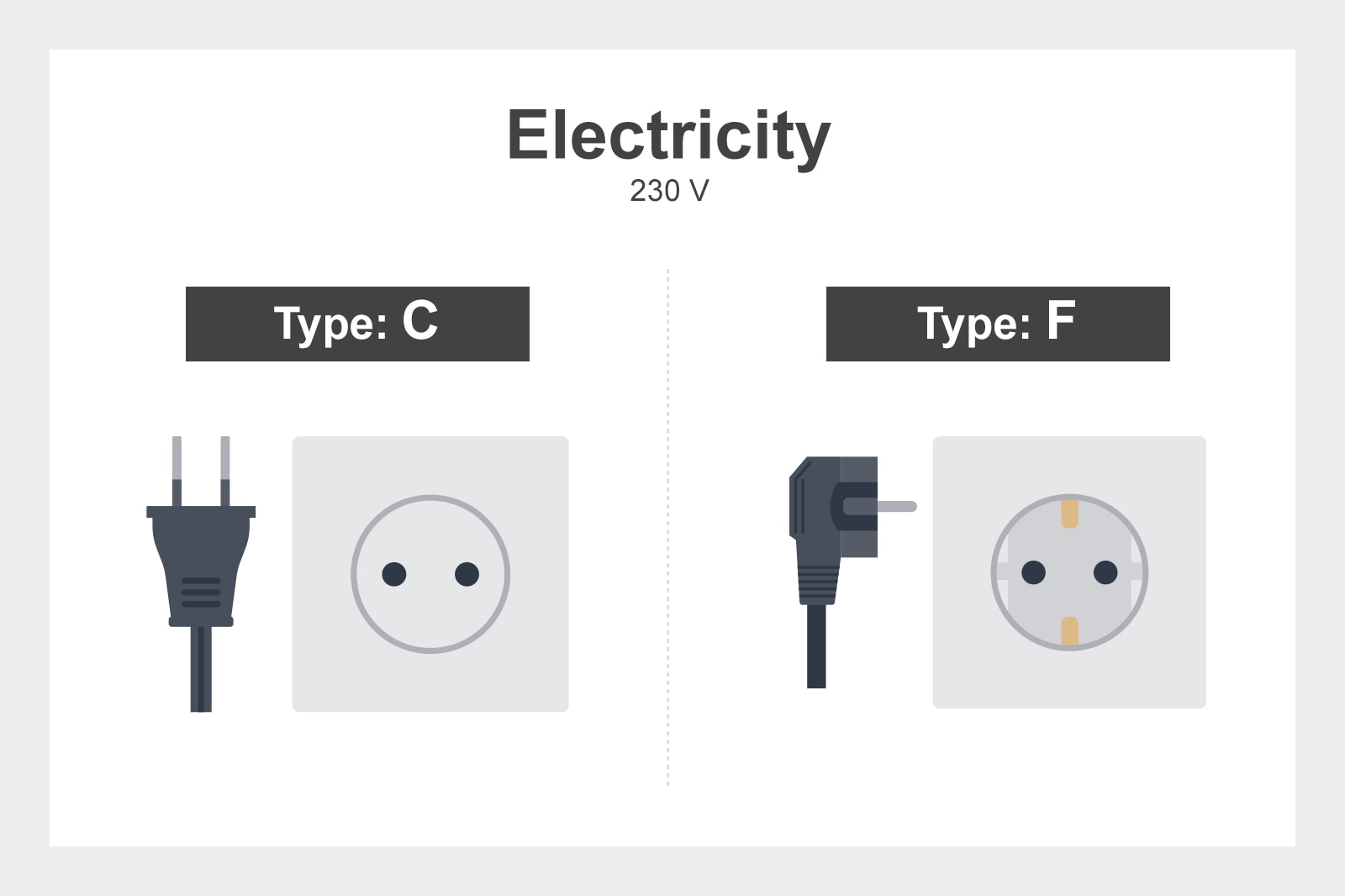 Primary languages: Spanish
Plug types: C and F
Electricity: 230 V
Currency: Euro (€)
International dialling code: +34 91
Emergency telephone number: 112
3
How to get to my hotel in Madrid?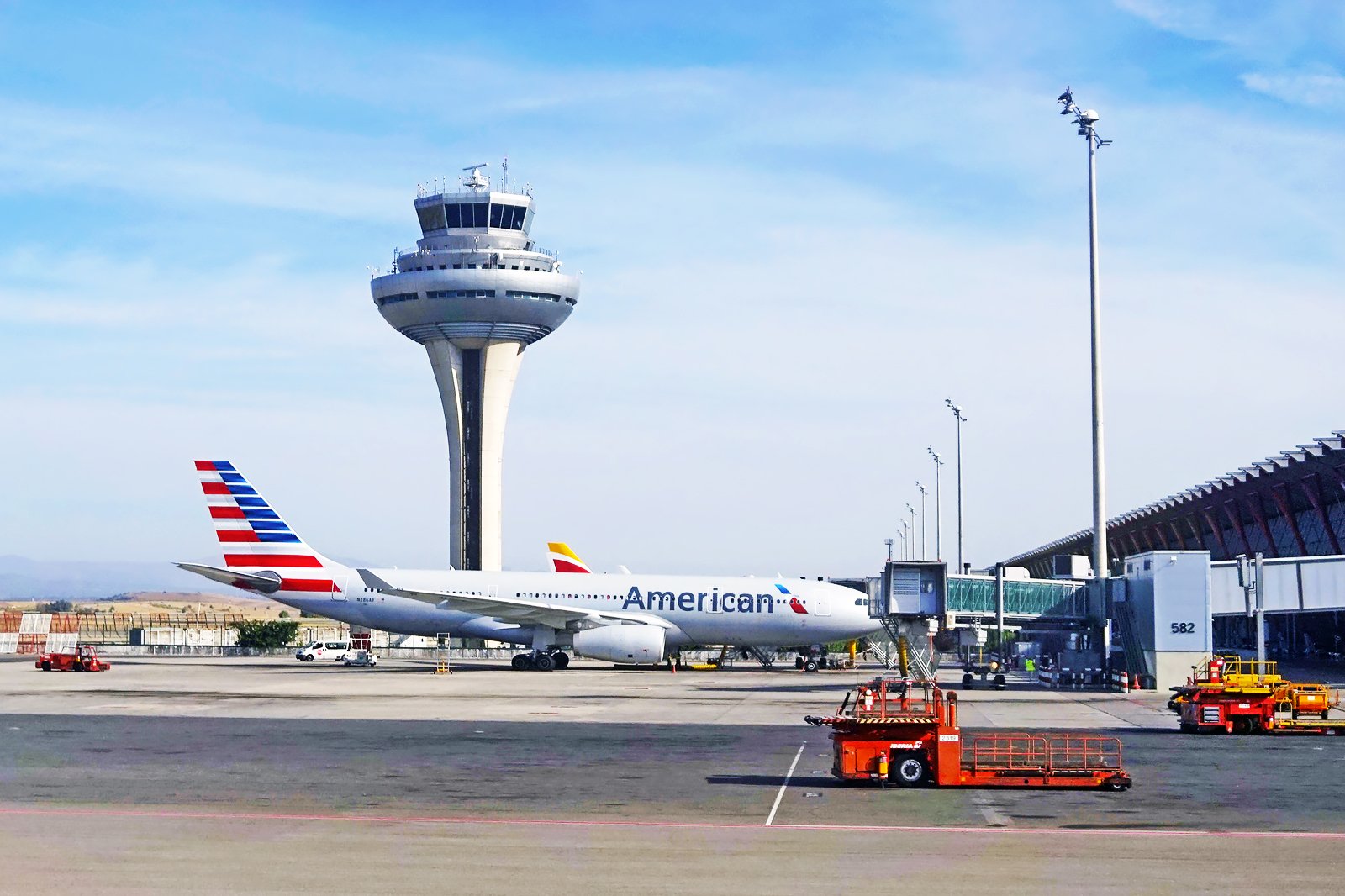 Adolfo Suárez Madrid–Barajas Airport
Adolfo Suárez Madrid–Barajas Airport sits 13 km northeast of the Puerta del Sol, the official centre of Spain and of Madrid city centre. It's the busiest airports in Spain and one of the largest airports in Europe. There are several transfer options to reach central Madrid:
A taxi to the city centre takes around 20 minutes. Taxi ranks can be found just outside the 4 terminals.
A train takes around 30 minutes. The train station is located on the 1st floor of Terminal 4. You need to take the free bus to Terminal 4 if you arrive in any of the 3 other terminals.
The metro takes around 25 minutes. There are 2 metro stations in the airport, in Terminals 2 and 4. You need to take the free bus to get there if you arrive in either of the 2 other terminals.
The bus takes around 50 minutes. There is a bus stop outside Terminals 1, 2 and 4. You need to take the free bus to get there if you arrive in Terminal 3.
Car rental agencies can be found on the ground floor of Terminals 1 and 4.
Madrid Atocha Train Station
Madrid Atocha Train Station is the largest train station in Madrid. The main transport hub in the capital city of Spain, it's located 1.4 km southeast of the city centre. It links Madrid to most major cities in Spain and to Marseille in France by high-speed train. From here, you can get to your hotel by metro, bus or taxi.
photo by Tiia Monto (CC BY-SA 3.0) modified
4
How to get around Madrid?
Travel tips
The centre of Madrid can easily be explored on foot as many landmarks and attractions, such as the Royal Palace and the Retiro Park, sit within a 2 km circle around the Puerta del Sol, the central square of the city. For longer journeys, Madrid hosts a top-notch public transport system, which includes metro, tram, suburban rail and bus networks.
A single ticket is valid for 1 ride on the bus or for up to five stations on the metro.
10-ride Metrobus tickets are also available.
A Tourist Ticket (known as a "Tourist Travel Card"), can be used on all public transport for between 1 and 7 days.
Tickets and Tourist Travel Cards can be purchased at the airport and in all metro stations.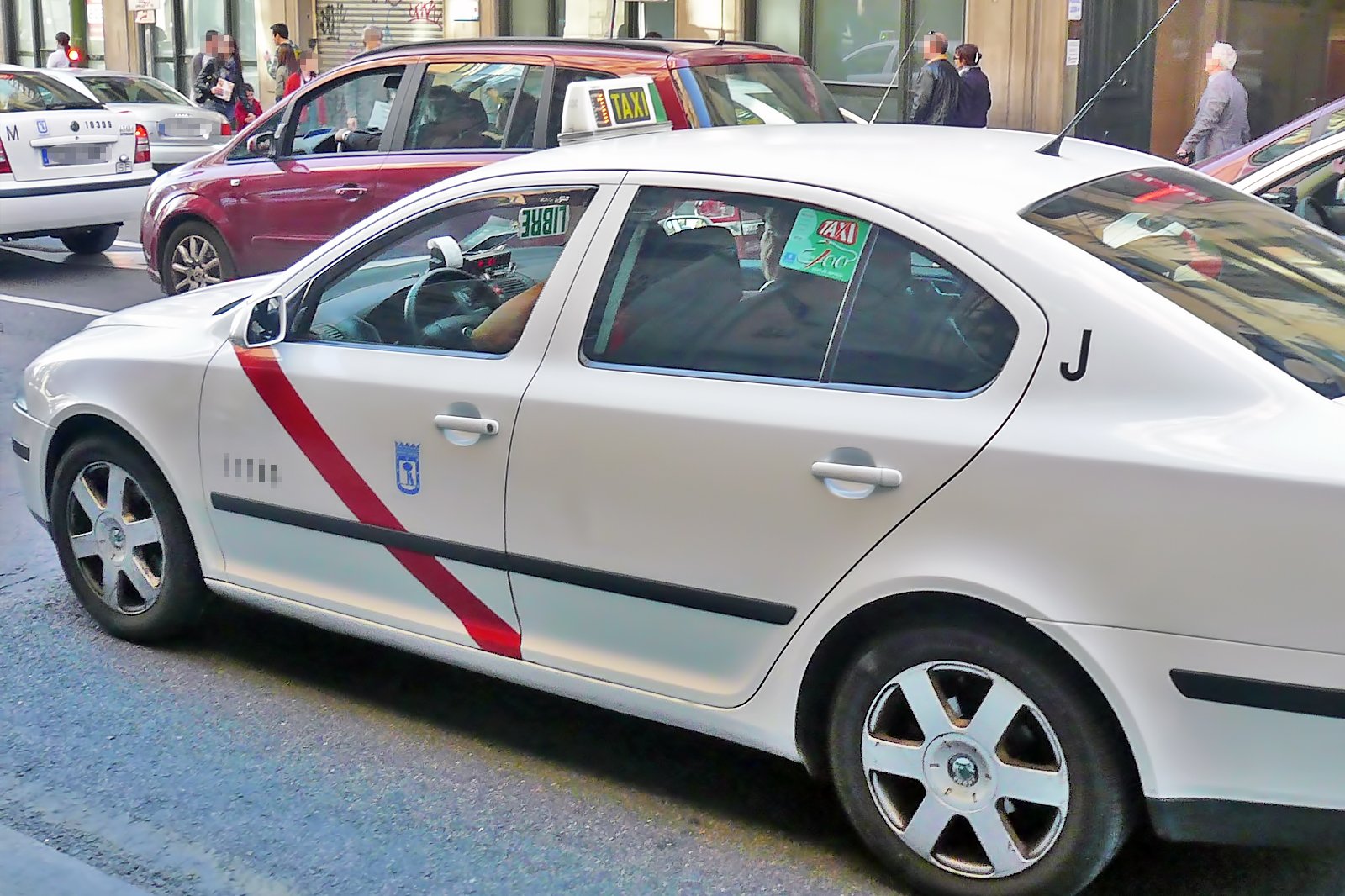 The Madrid taxis are white with a diagonal red stripe on their front doors. The red stripe bears the emblem of the city (the Bear and the Strawberry Tree).
They can be hailed on the street.
Taxi ranks can also be found all around the city.
Rates are slightly higher on weekends, at night and in the suburbs of the city.
Many cabs in Madrid accept payment by credit card.
There's a good list of taxi apps you can use in Madrid. They include Hailo, MyTaxi and Cabify.
photo by Stanislav Kozlovskiy (CC BY-SA 3.0) modified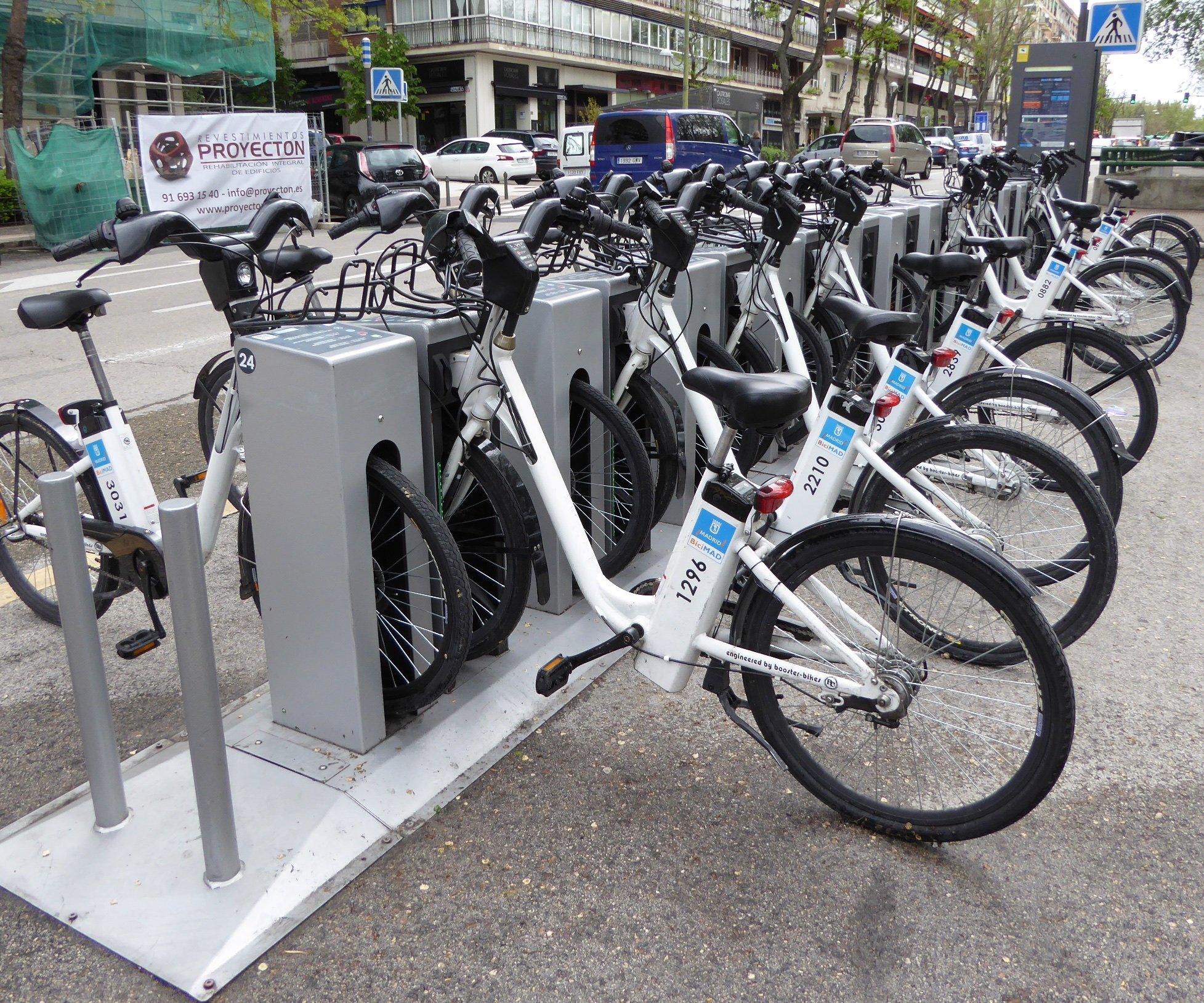 Bike-sharing schemes offer a pleasant way to explore Madrid. Madrid features a public system named BiciMAD, and a private system named Donkey Republic.
BiciMAD operates electric bikes. There are over 120 stations all around the city.
Donkey Republic works with a downloadable app. Their bike racks can be found all around the city.
photo by morebyless (CC BY 2.0) modified
7
What are the main annual events in Madrid?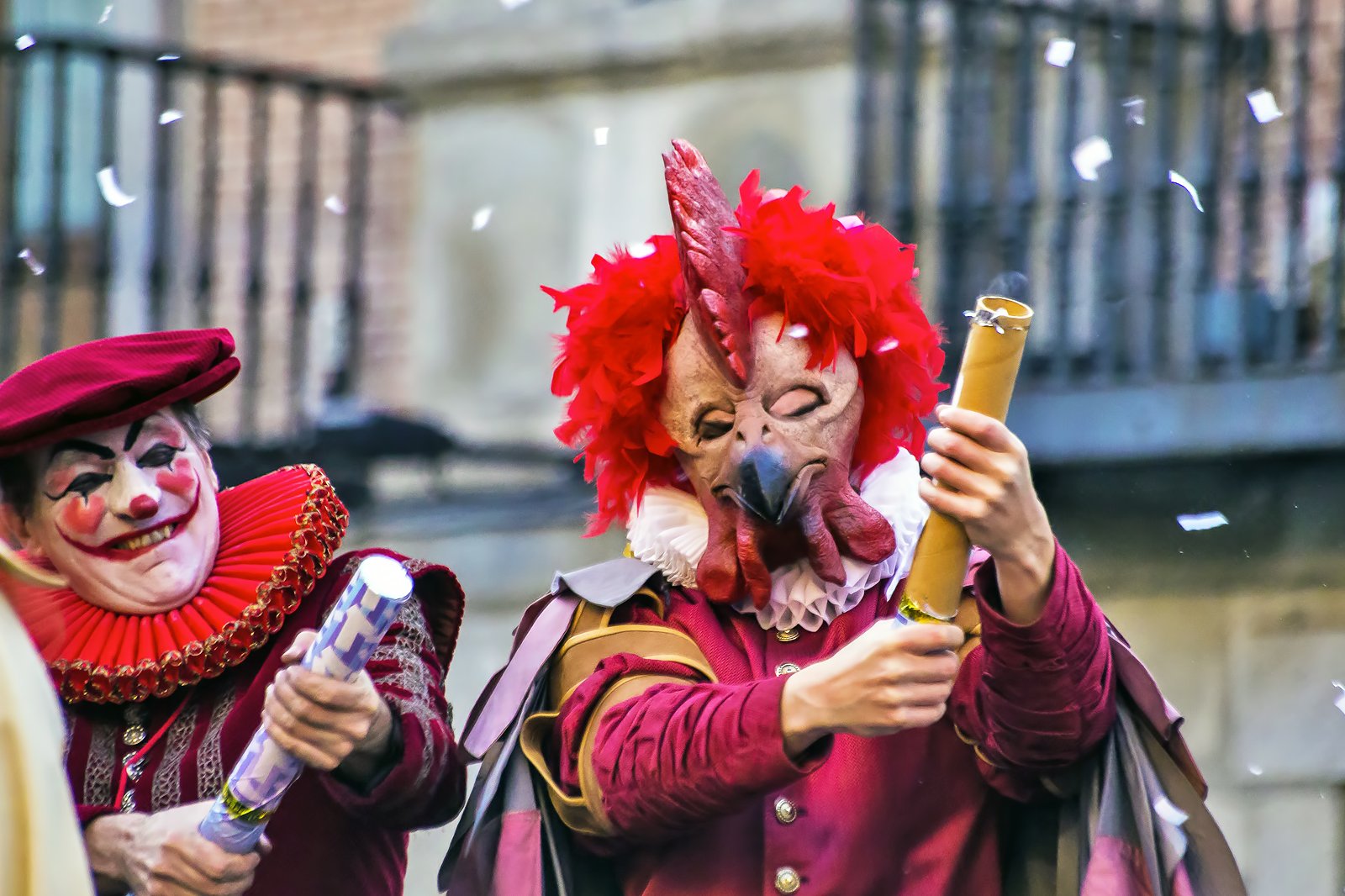 Orgullo Pride Festival
What: Spain's largest LGBT celebration with street parades and club events
When: Last weekend of June
Where: Chueca
Madrid Carnival
What: A large parade featuring flamboyant costumes and floats
When: 5 days in February
Where: All over Madrid
La Paloma Festival
What: La Paloma Festival is a big street party celebrating the Virgin of La Paloma. One of the most popular events in Madrid, it gives you an inside view into the local culture. Don't miss the performance of the Spanish Chotis (traditional dancers).
When: August 11th
Where: La Latina district
photo by Barcex (CC BY-SA 3.0) modified
Back to top