10 Best Outdoor Adventures in Gran Canaria
Awesome Outdoor Things to Do in Gran Canaria
Gran Canaria enjoys a brilliant year-round climate with an impressive 300 days of sunshine and mild winter temperatures making for an ideal winter sun getaway. Microclimates and varied landscapes across the island make for a diverse break on the third largest island in the Canaries archipelago. Characterised by black lava seascapes and white-sand beaches, there are plenty of excellent outdoor destinations across Gran Canaria.
Given its variety of unique landscapes, Gran Canaria offers a multitude of great outdoor adventures. From more traditional and relaxed activities like stargazing, diving and yachting to adrenaline-pumping adventures such as bungee jumping and coasteering, there are endless ways to make the most of the island's excellent climate. With an abundance of sea life, hiking trails and tour operators offering activities across Gran Canaria, there's plenty to fill your days.
What are the best outdoor adventures in Gran Canaria?
1
Hike Ruta de Las Presas
Visit the closest thing to a lake in Gran Canaria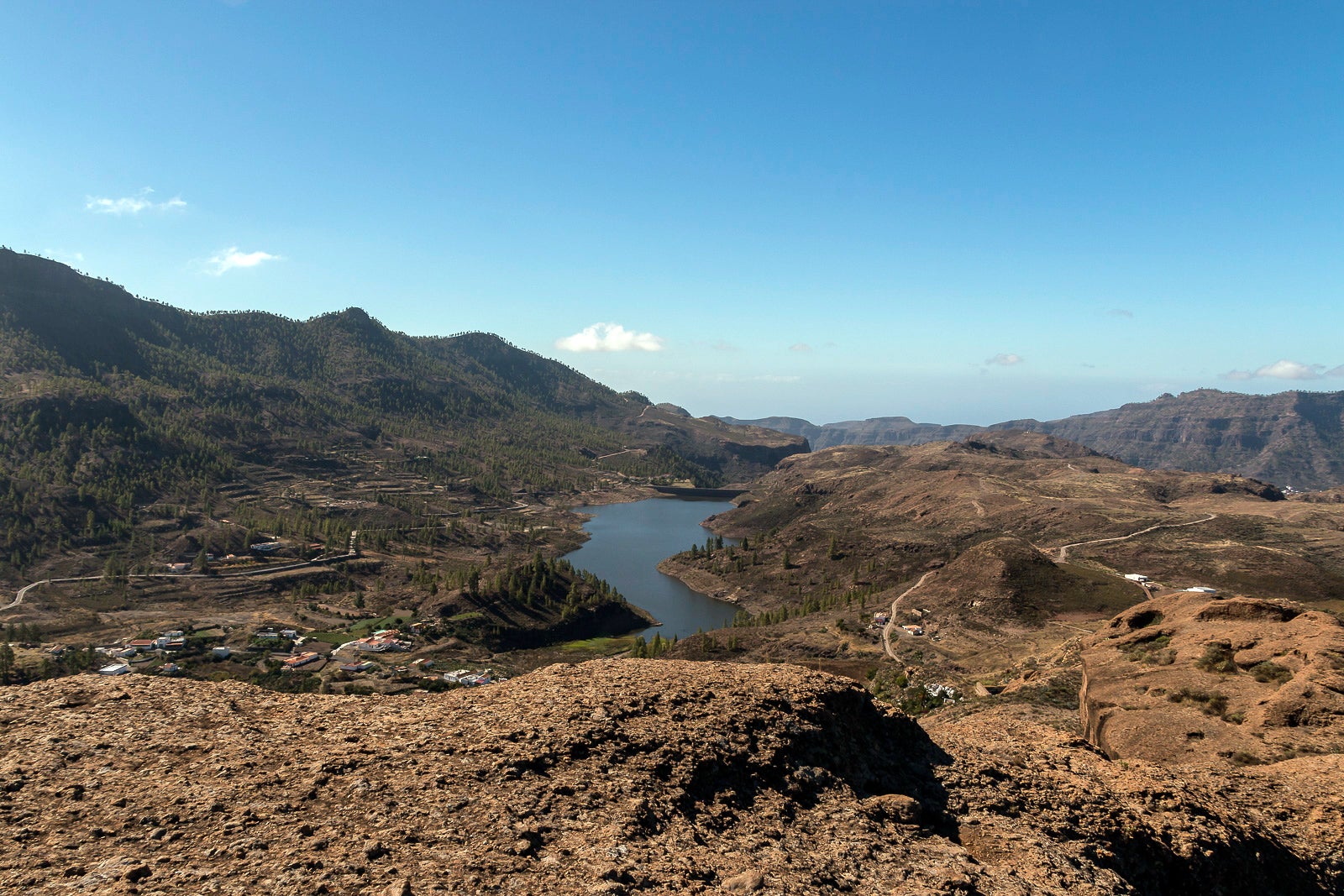 Ruta de Las Presas is a hiking trail that passes through Nublo Rural Park and Pilancones Natural Park. Situated on the west coast of Gran Canaria, the route takes you from La Aldea de San Nicolás to Artenara, passing Presa Caidero de La Niña, then the Presa del Paralillo, and Presa de la Candelaria. These are the closest you'll get to lakes on the island, and the trail offers some great photographic opportunities.
Hikers can visit traditional cave houses along the path – an indication of a bygone era of Gran Canaria. Stretching just over 32 km, you can complete the hike within a day or split with a stay at a hostel near Chira Dam.
photo by El Coleccionista de Instantes Fotografía & Video (CC BY-SA 2.0) modified
2
Go scuba diving
Experience unique life below the surface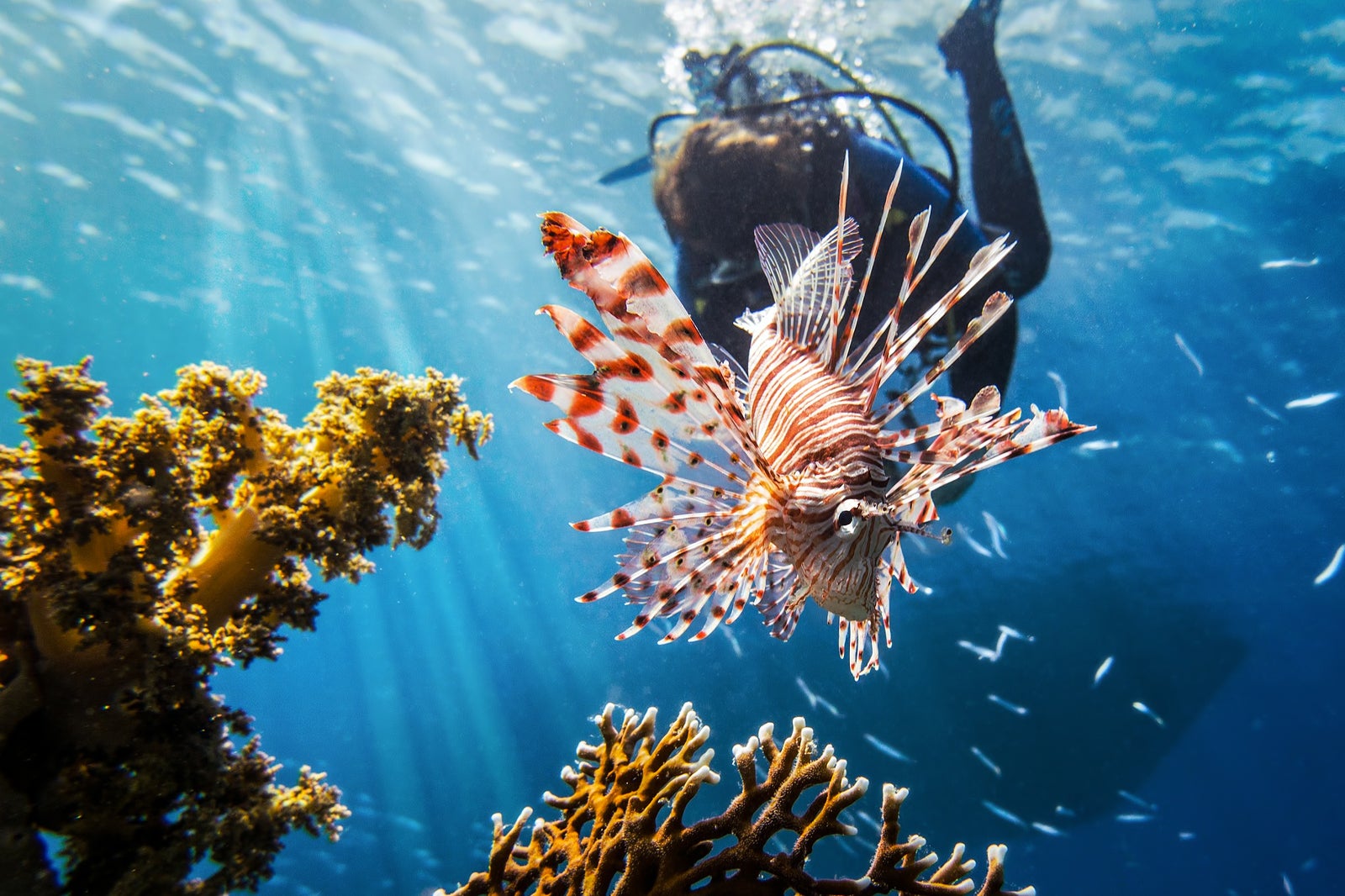 Great weather all year round, 300 days of sunshine and little rain means there's no specific diving season in Gran Canaria. Whether you're headed for a summer break or looking for some winter sun, you can take a look below the surface to find an entirely different world. With visibility of around 30 metres across most dive sites on the island, there should be no shortage of marine life to observe, including fish, rays, lobsters and small sharks.
Several diving operators are based near Mogan, offering a range of dive courses for the uninitiated. Pasito Blanco is a great site for divers, with rocky ledges around a plateau hosting a multitude of sea creatures. Water temperatures in the winter months are cooler, so a 5 mm wetsuit is recommended.
3
Learn to windsurf
Propel across the Atlantic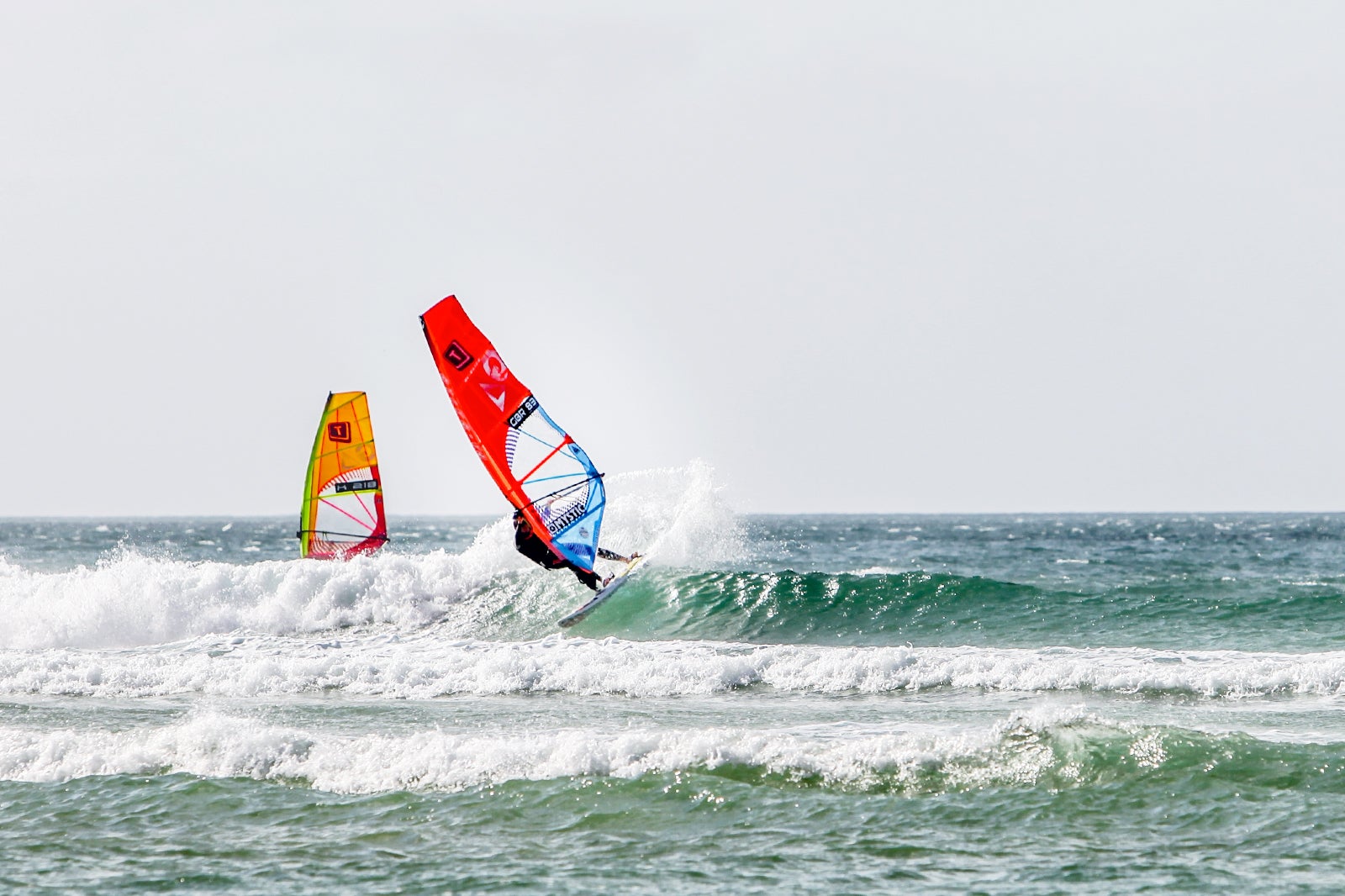 You might have tried surfing, but what about windsurfing? More sailing than traditional surfing, the board uses the power of the wind to propel you across the water. With Gran Canaria being a top spot for windsurfers and having great weather all year, it's an excellent watersport to add a little adventure to your getaway.
Gran Canaria has the benefit of several microclimates and varying landscapes, all of which offer diverse sailing conditions. Professional windsurfers often flock to Pozo Izquierdo or Vargas, both of which has ideal conditions for this watersport.
4
Enjoy a kayak trip
Explore the caves and cliffs of Gran Canaria's coastline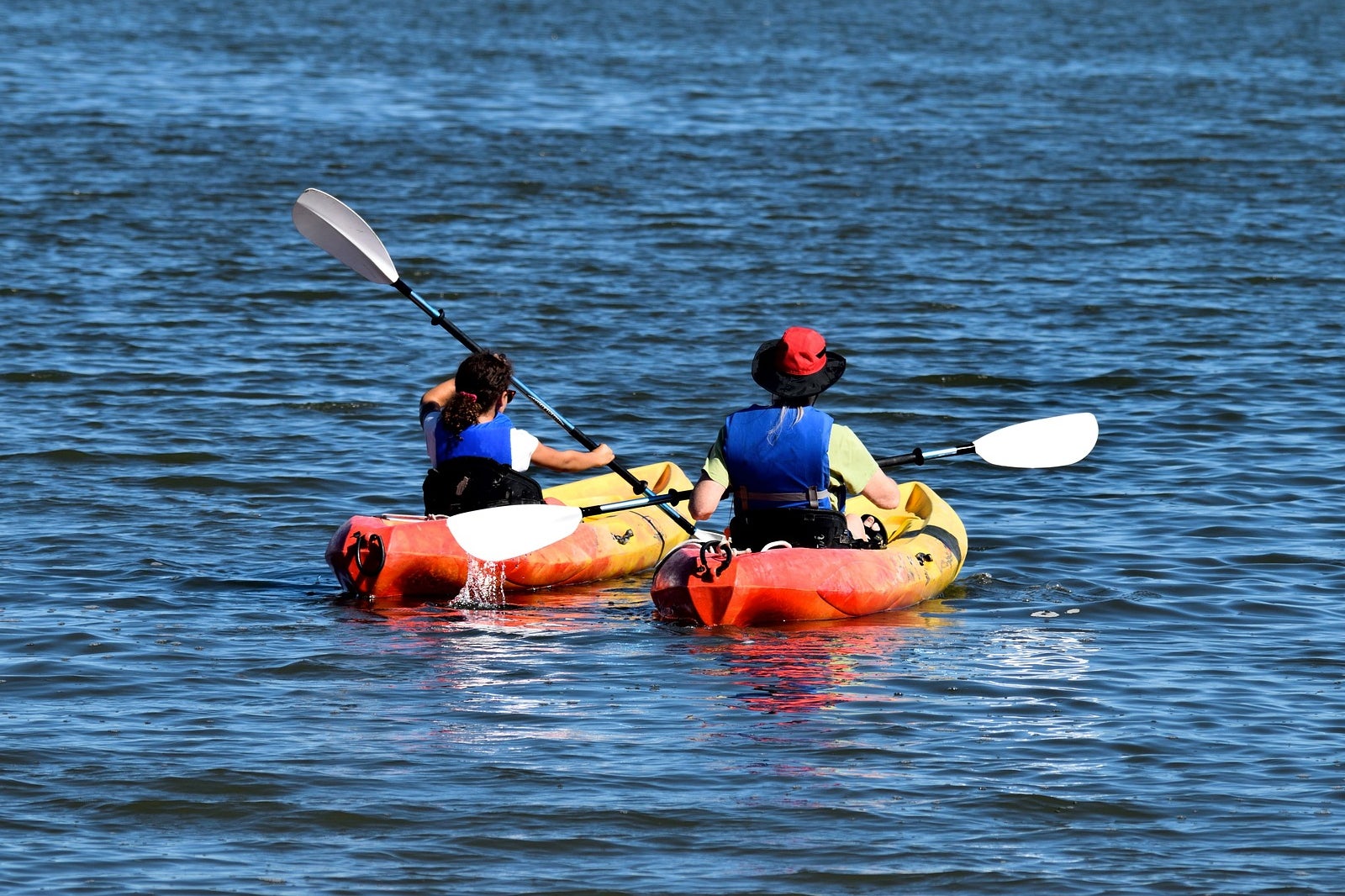 You can experience the landscapes of Gran Canaria from the sea by kayak. The south of the island is most popular for kayaking, thanks to the abundance of coves and grottos around the coast of Mogán, Maspalomas and Arguineguín. The rocky coastlines offer a unique perspective that makes for an unforgettable day out.
Some tours offer the opportunity to snorkel or swim either in secluded coves or inside grottos (if the tide permits). Others might give you free time on a beach to sunbathe and relax before returning to the boat. Tandem options are available on some excursions if you prefer some company.
5
Go coasteering
Challenge your endurance level in Gran Canaria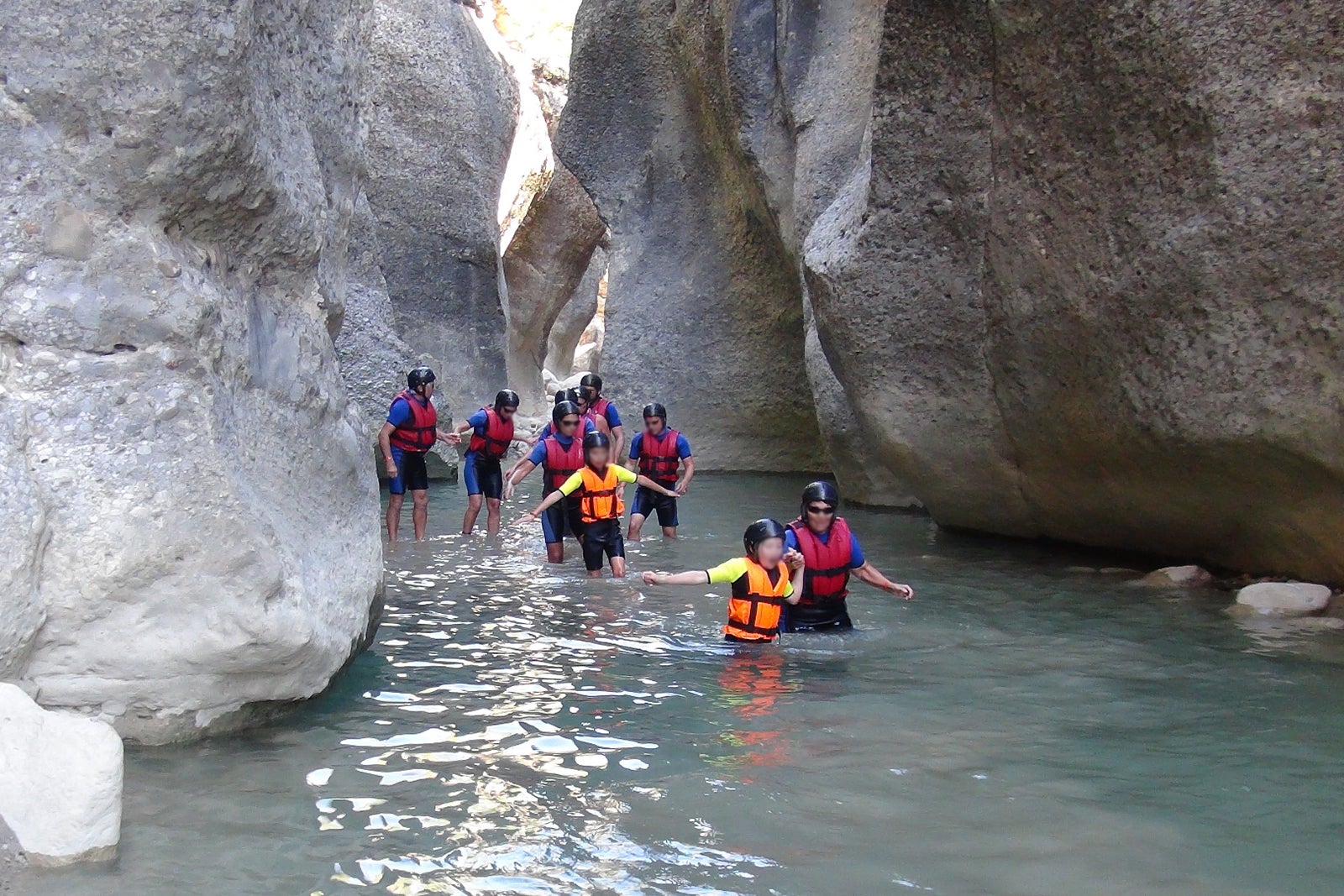 If adrenaline-packed adventure really thrills you, coasteering the steep cliffs of Gran Canaria is sure to be a winner. Giving you access to hidden places that are usually inaccessible, coasteering will push you both physically and mentally. This adventure isn't for the faint-hearted, as it offers a mix of activities, such as swimming, climbing, abseiling and zip-lining.
Many places across Gran Canaria offer coasteering excursions, including Mogán and Las Palmas. Tour operators provide safety equipment, helmets and wetsuits to ensure you're prepared for exploring the dramatic Canary coastline.
6
Bungee jumping
Get your adrenaline pumping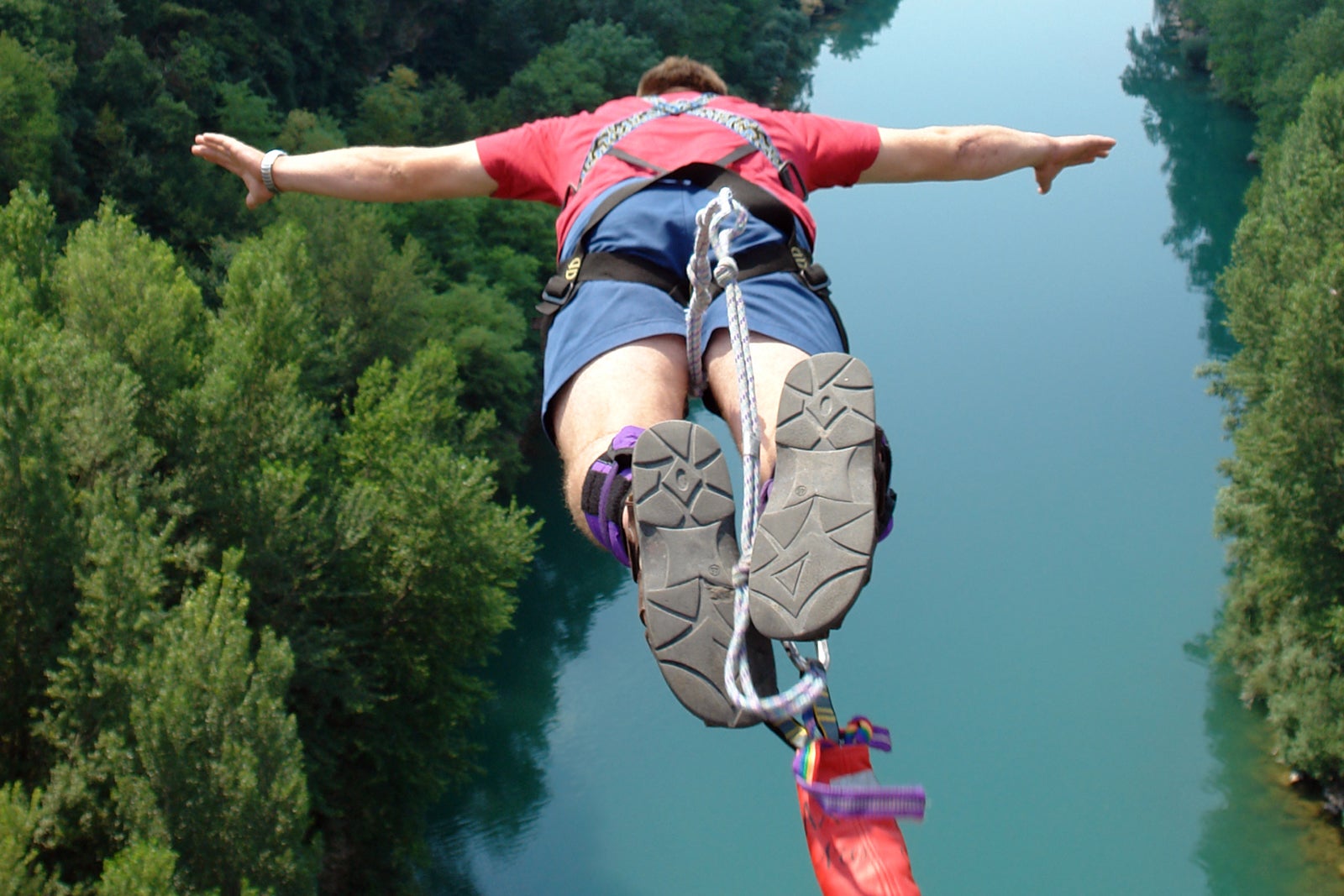 Just a short distance from Las Palmas, you can take the plunge and bungee-jump off a bridge. Feel the sense of free fall as you launch off the platforms at either the Tenoya or La Calzada bridges. If you've made the decision to take a dive, the only choice left is whether you'll opt for the classic jump or try daring manoeuvres like the inverted flip, corkscrew or the Superman.
If you need a little support for your jump, double or synchronised jumps are possible as you can take the leap with friends or family. Bungee-jumping in Gran Canaria is possible any time, thanks to the island's year-round mild climate.
7
Hike Camino de Santiago
One of Gran Canaria's best hiking routes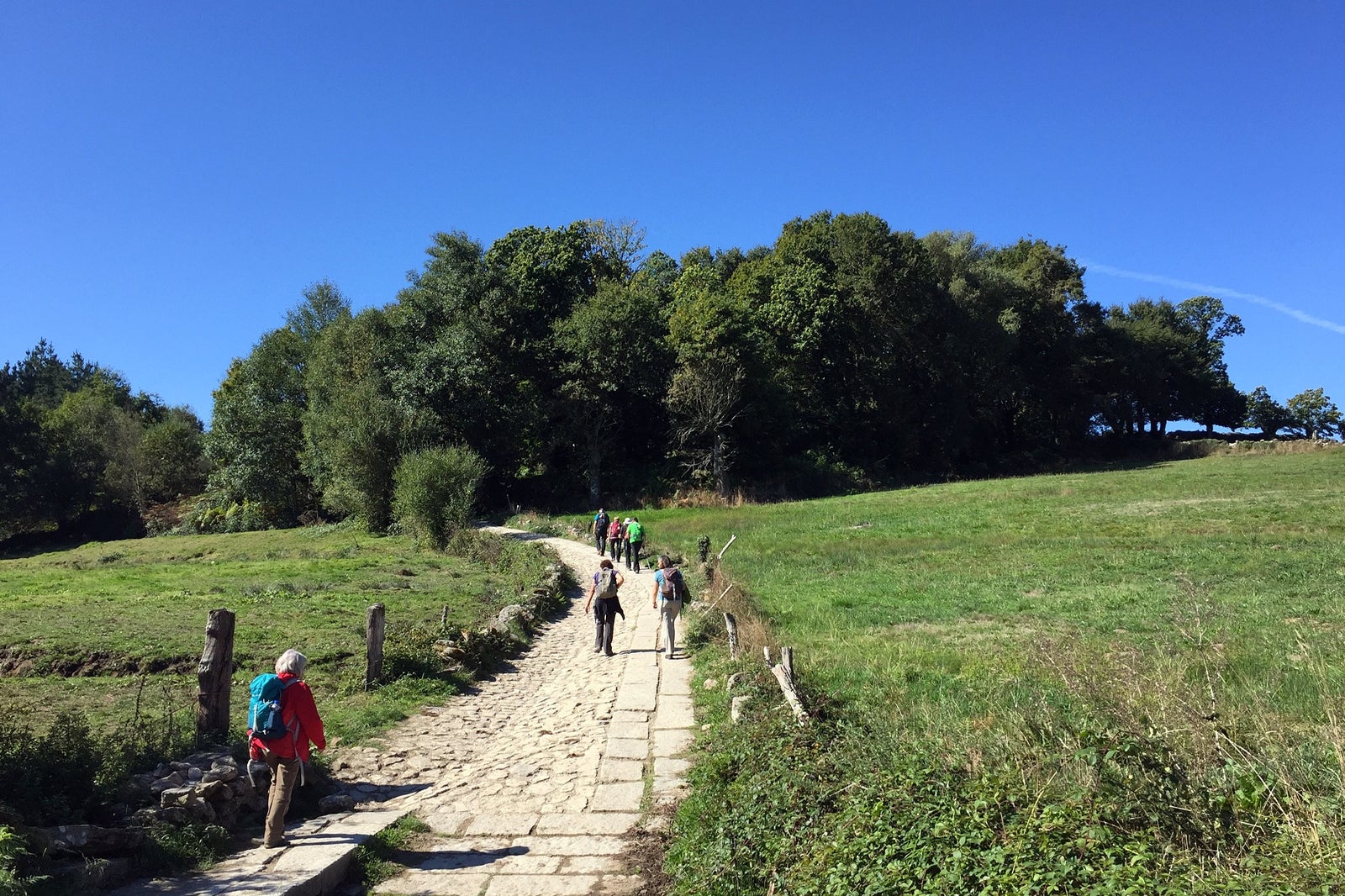 The Camino de Santiago hiking route is an excellent way to experience the incredible landscapes of Gran Canaria's interior. Traversing from south to north, the hike begins at Santiago de Tunte and ends in Galdar. Completing the 77 km pilgrimage takes around 3 days to complete for most people.
Hikers can choose to begin the hike at Maspalomas Tourist Office to extend their trek, taking in views of the coast before heading inland to explore various volcanoes and ravines along the trail. The Camino de Santiago trail isn't as well signposted as other trails, so you should keep a map and compass handy.
8
Go stargazing
Make the most of dark skies with an astronomical adventure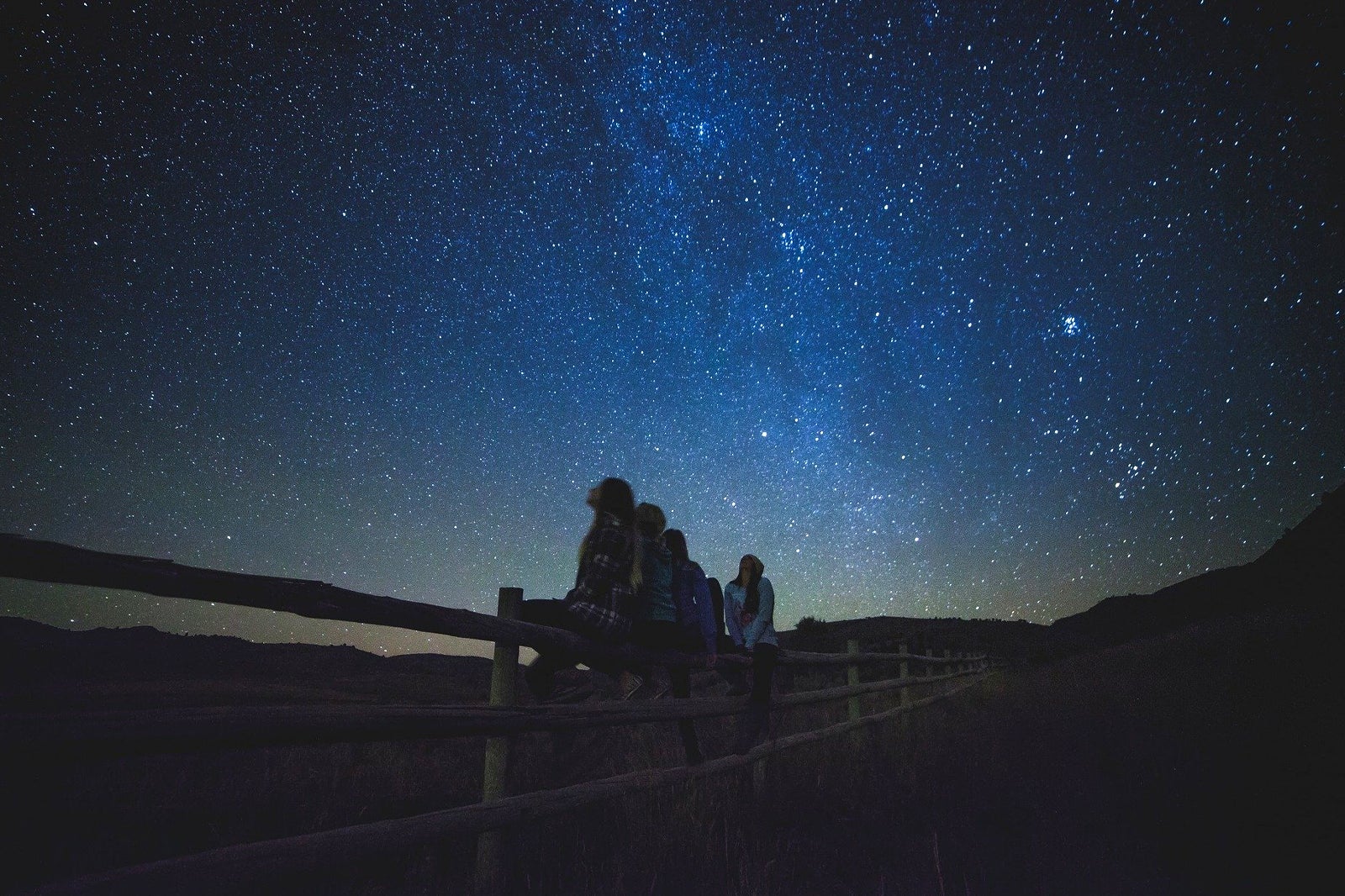 Take advantage of the clear, dark skies that bless Gran Canaria by spending a night stargazing. Often a challenge in Europe due to light pollution, you'll be able to make the most of the conditions and observe the constellations as they hang above you in an inky sky. The high peaks and excellent weather conditions mean astronomical enthusiasts can get front-row seats on several vantage points across the island.
One of the best places to catch a glimpse of the Milky Way is from the Temisas Observatory. Set near a small hamlet close to one of the top olive groves in Gran Canaria, you can enjoy a rural getaway during the day before admiring the constellations later on.
Location: Observatorio Astronómico de Temisas, GC-550, km 6.5, 35280 Temisas (Agüimes), Las Palmas, Spain
Open: Monday–Saturday from 9 pm to 11 pm (closed Sundays)
Phone: +34 619 57 86 63
9
Charter a yacht
Take a relaxing approach on the water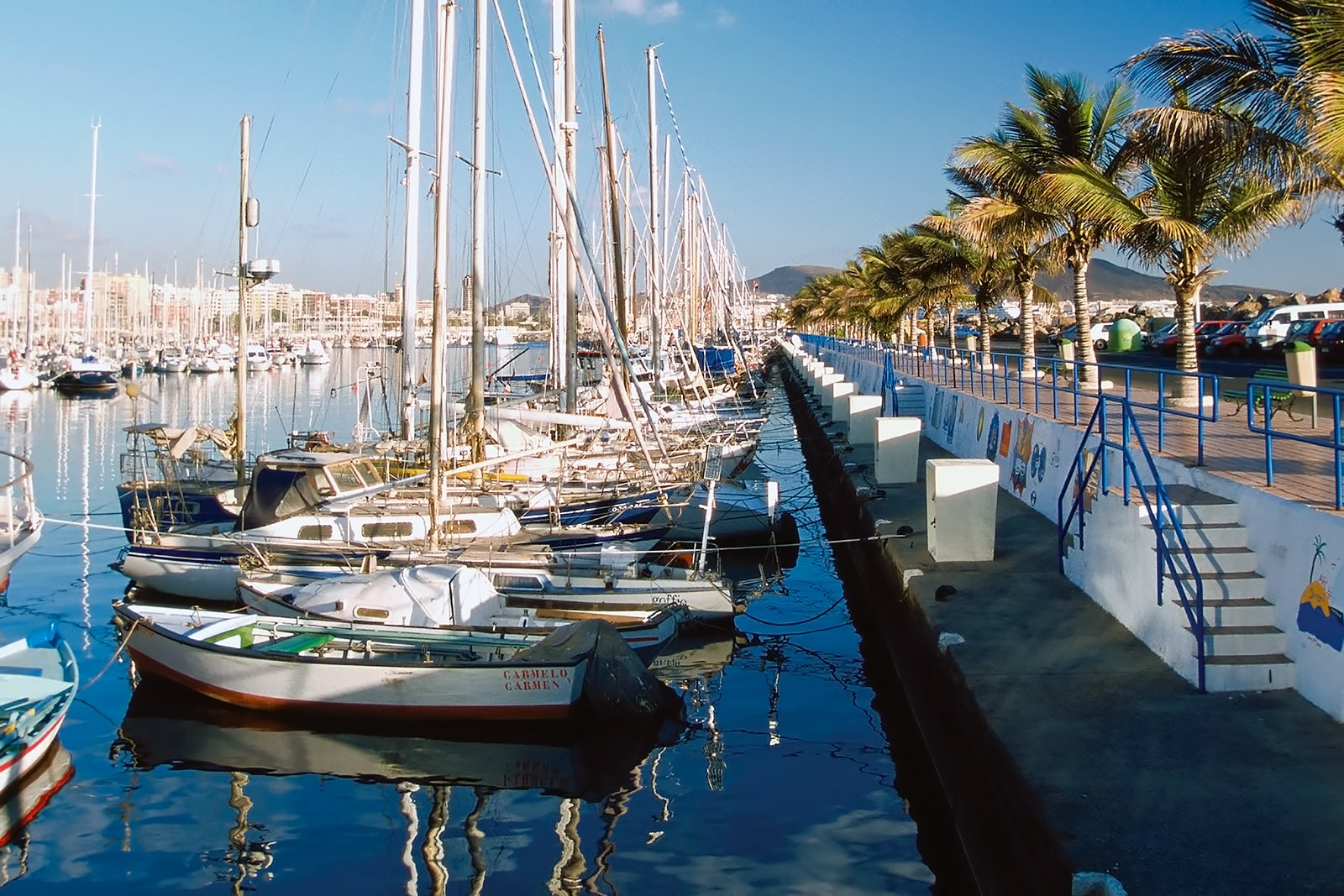 Chartering a yacht to explore the waters around Gran Canaria is an excellent activity if your sense of adventure requires luxury. You can scope out hidden locations and secluded swimming spots or set sail on a sunset dinner cruise. Take in the sights and enjoy the day with your own private hire.
You can drop anchor whenever you're ready to swim or snorkel, away from the crowds, and enjoy the crystalline waters around the Canaries. Head back on board and soak up some rays before grabbing a freshly prepared lunch and moving onto the next swimming hole. Charters are also available for fishing, for small and large groups, and with or without a crew, depending on your preferences.
10
Join a fishing excursion
Make a local catch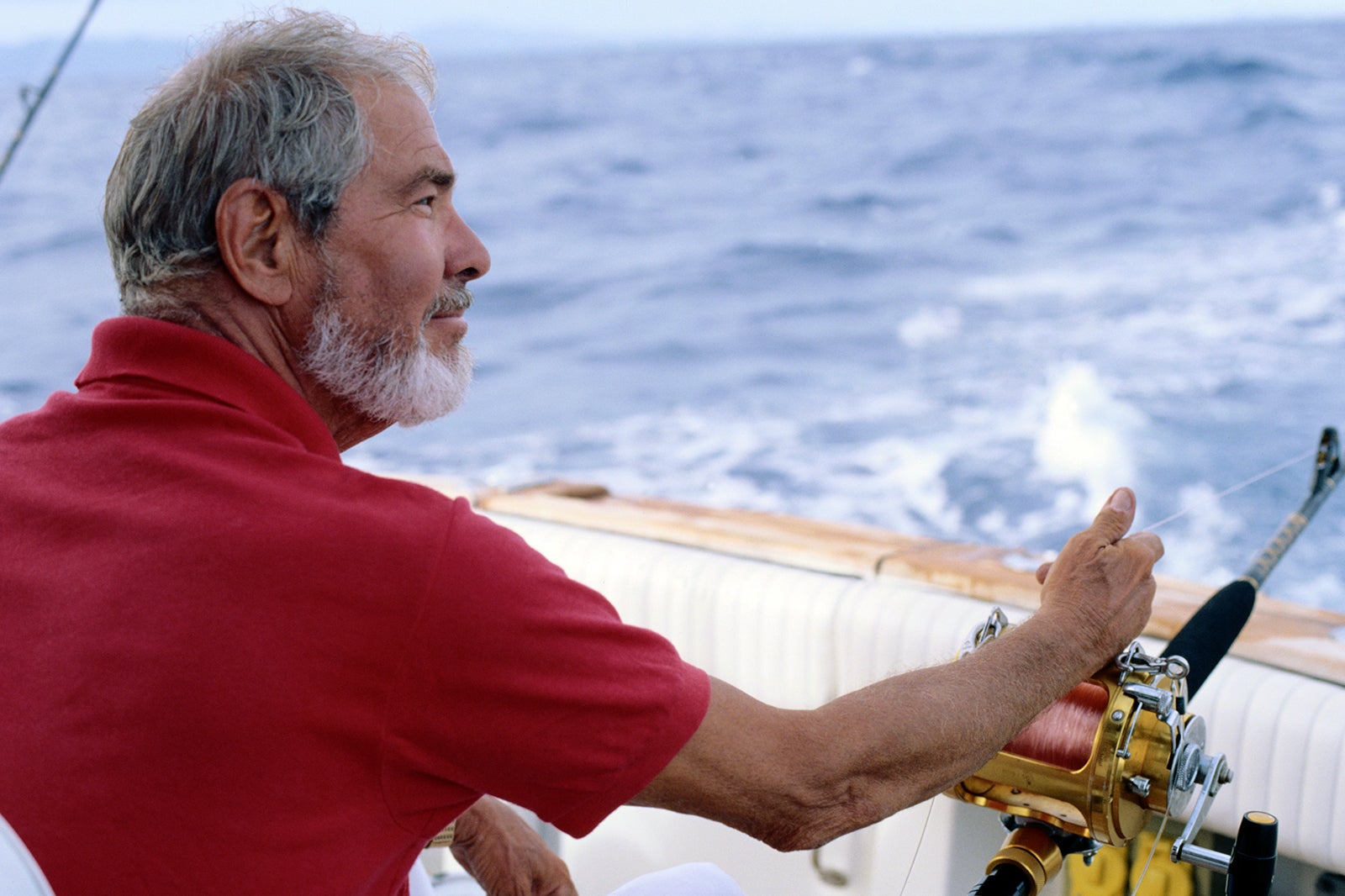 Sportfishing excursions are plentiful in the waters surrounding Gran Canaria, giving you a chance to attempt some of the most challenging catches. From tuna to mahi-mahi, there's a variety of species to look out for. Some trips take you out into the deep sea with depths of up to 350 metres, while others offer surface fishing excursions.
Most operators will arrange for hotel pick-ups and take you to the harbour, where you can head out into the open sea. Fishing is possible throughout the year, with winter and autumn usually offering snapper, seabass and mackerel. Don't forget to pack your camera to snap a shot of your catch.
Back to top