10 Things to Do with Your Family in Tenerife
Tenerife's Best Family-Friendly Places
Tenerife has a well-deserved reputation as one of the most family-friendly destinations in Spain. The island's balmy weather, miles of beaches and outdoor activities are great for keeping energetic kids entertained, and most hotels and resorts have kids' clubs. As an added benefit, Tenerife is in the same time zone as the UK, so there's no need to fight jetlag.
Boasting gorgeous sandy beaches, electrifying water slides and Medieval swordfights, not to mention whale and dolphin spotting and world-famous stargazing, Tenerife has exciting activities for kids of every age. We've chosen the greatest from among the island's many family-friendly attractions, which are sure to delight and entertain parents just as much as their kids.
1
Teide National Park
Explore the slopes of an active volcano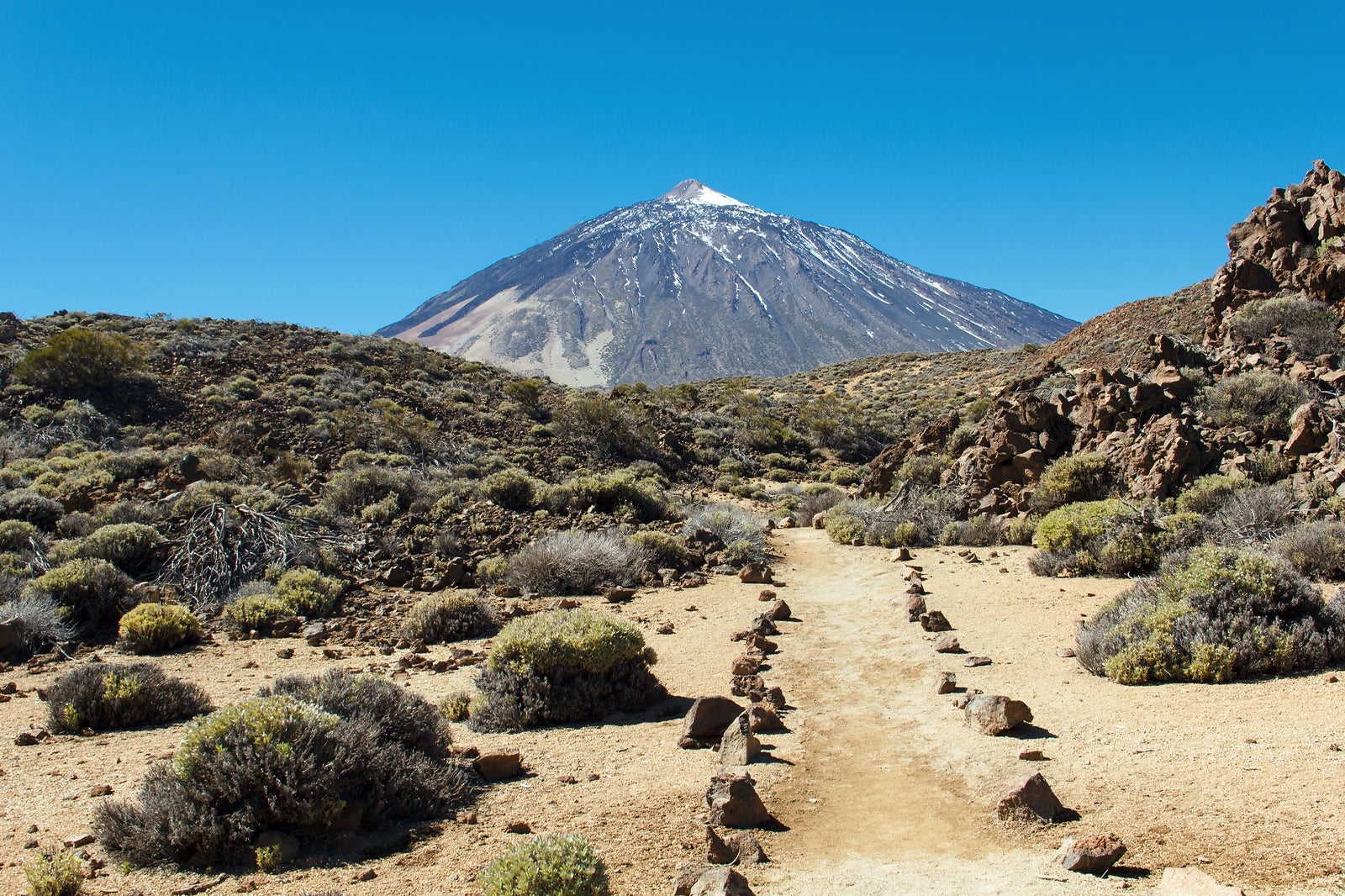 Families
Photo
Adventure
Group
Teide National Park is named after the highest mountain in Spain, which towers at 3,718 metres above sea level. This massive part of Tenerife's landscape is also a UNESCO World Heritage Site and one of the 12 Treasures of Spain. The easiest way to reach the peak is by cable car – waiting for you at the top are extraordinary views across the island. On a clear day, you can even see across to the neighbouring Canary Islands.
Other parts of Teide National Park worth exploring include Roques de García, a surreal landscape filled with strange lava formations, and the volcanic craters covering the secondary peak of Pico Viejo (3,135 metres). There's also a traditional shepherd's house converted into an ethnographic museum. Remember to wear a few extra layers – temperatures on the mountain are significantly lower than at the coast.
Location: Santa Cruz de Tenerife, Spain
Phone: +34 922 92 23 71
2
Loro Park
A zoo dedicated to the conservation of endangered animals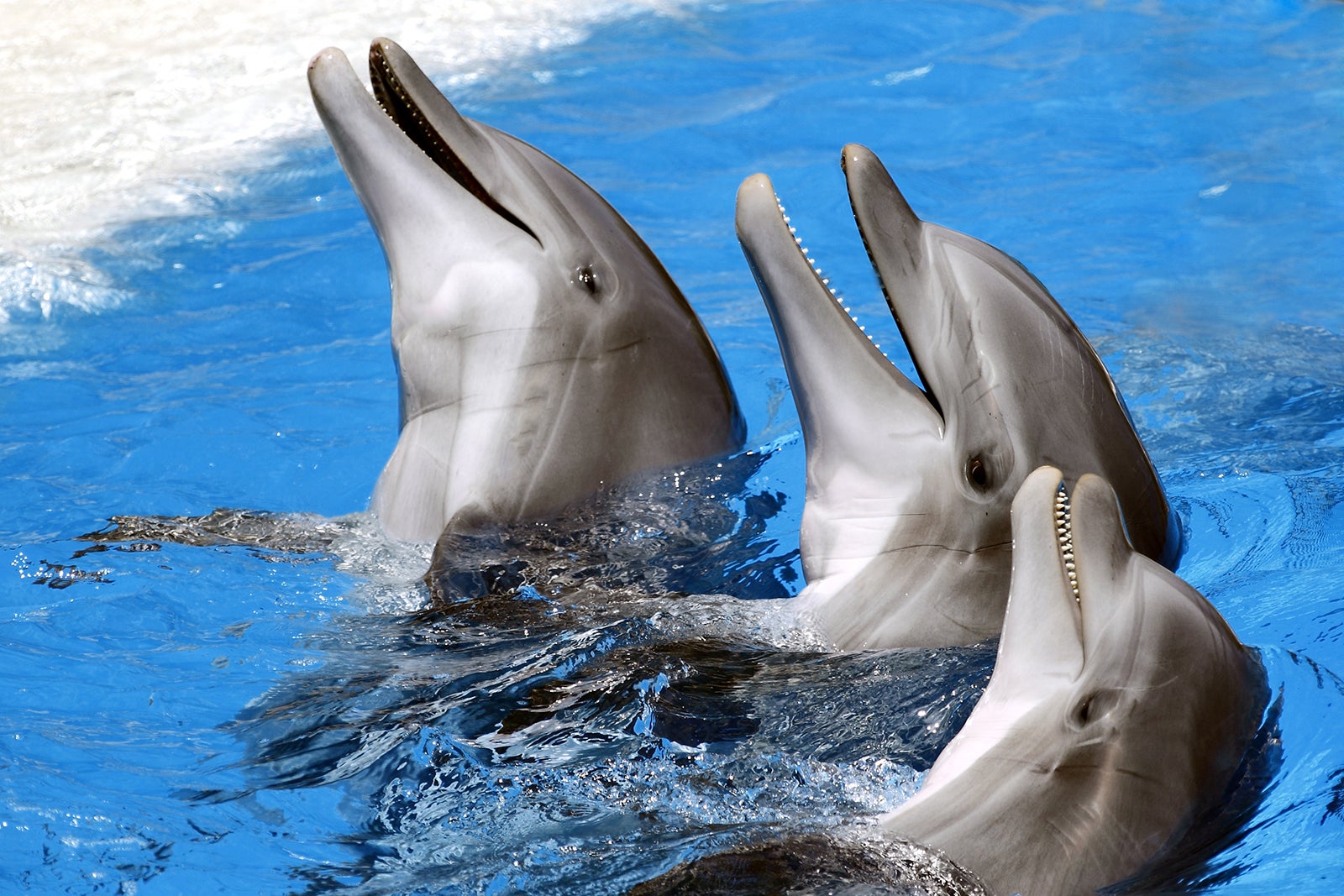 See everything from tortoises to jaguars to seahorses at Loro Park, which covers 33 acres in the northern part of Tenerife. Kids will love the shark tunnel, which allows you to walk underwater and see the sharks swimming all around you. There are live shows featuring killer whales, dolphins and sea lions, as well as films about nature at the indoor cinema.
Loro Park houses the world's largest collection of parrots. They love parrots so much at Loro that there's a baby parrot station where you can learn about how to care for chicks, visit a parrot museum, and watch a show demonstrating their intelligence and extraordinary problem-solving abilities.
Location: Av. Loro Parque, 38400 Puerto de la Cruz, Santa Cruz de Tenerife, Spain
Open: Daily from 8.30 am to 6.45 pm
Phone: +34 922 37 38 41
3
Museum of Science and the Cosmos
An amusement park for budding scientists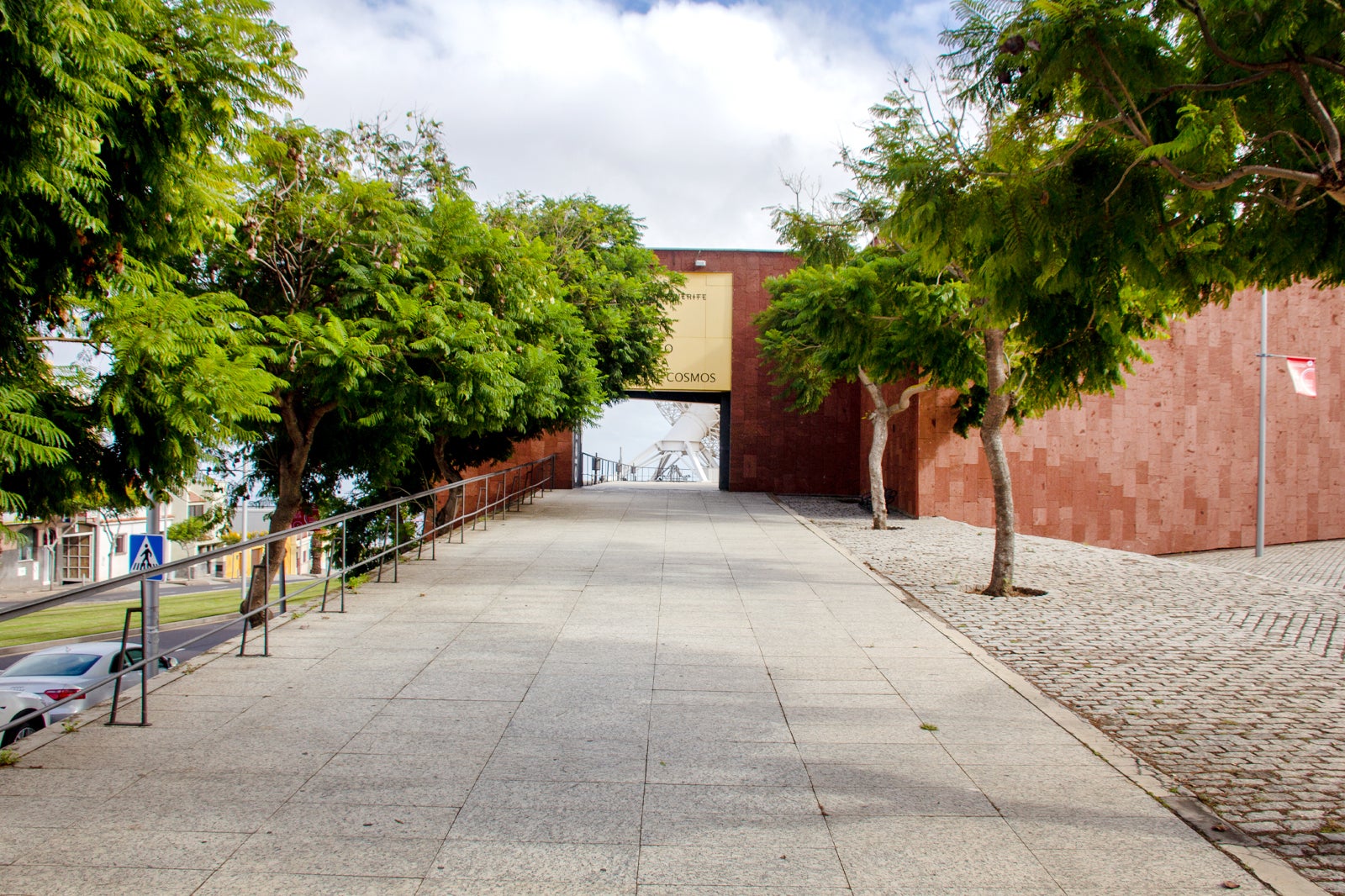 Museum of Science and the Cosmos in Tenerife is a fun, modern museum that's all about making science accessible for kids of all ages. You can drive a cosmic telescope through space in search of lunar objects or try to find your way through a labyrinth of mirrors. Since Tenerife is a world-renowned stargazing destination, it's no surprise to find a first-rate planetarium here.
The museum concentrates on interactive exhibits rather than objects. Divided into a series of themed rooms, the museum has a wide array of displays on everything. from the principles of a lever to the way human organs work. There are tons of fun experiments that kids can try out, as well as workshops and interesting guided talks.
Location: Av. de los Menceyes, 70, 38205 San Cristóbal de La Laguna, Santa Cruz de Tenerife, Spain
Open: Tuesday–Friday from 9 am to 8 pm, Sunday and Monday from 10 am to 5 pm
Phone: +34 922 31 52 65
photo by Mike Peel (CC BY-SA 4.0) modified
4
Hit the beaches
Swimming, sunbathing and water sports all around the coast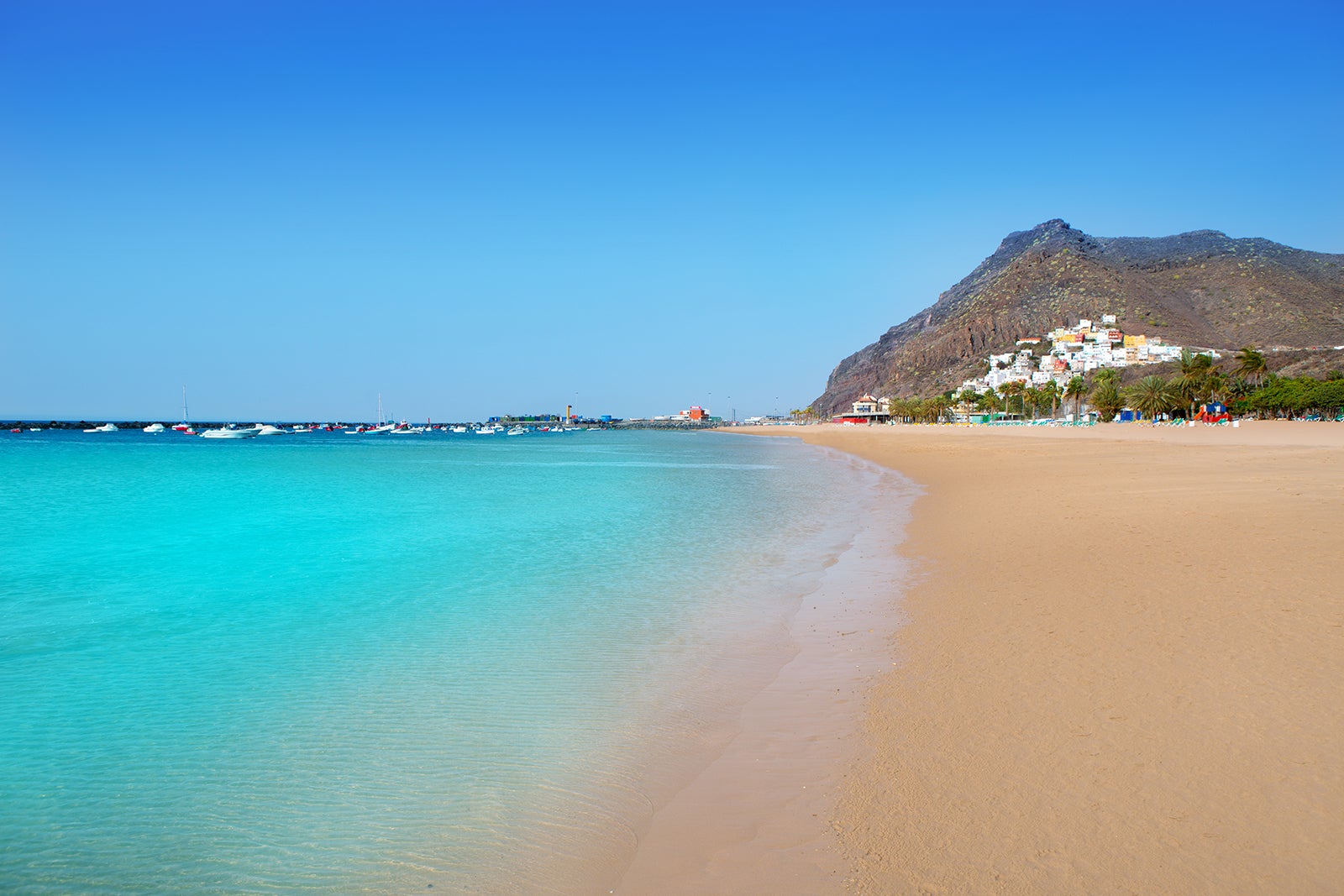 The volcanic black sand of Tenerife's beaches is famous around the world, but there's also plenty of traditional golden sand to play around on. There are more than 64 km of beaches across the island to choose from, ranging from lively resorts to tranquil coves and nature reserves. The warm weather means comfortable swimming all year round.
The 1.6-km-long Playa Las Teresitas is a peaceful haven with several cafes and seafood restaurants but otherwise relatively untouched. In the south, Playa de Los Cristianos is slightly more energetic, with children's play areas and beach volleyball opportunities. El Médano is popular with water sports enthusiasts, where older kids can try out kite- and wind-surfing.
5
Siam Water Park
Go zipping down enormous water slides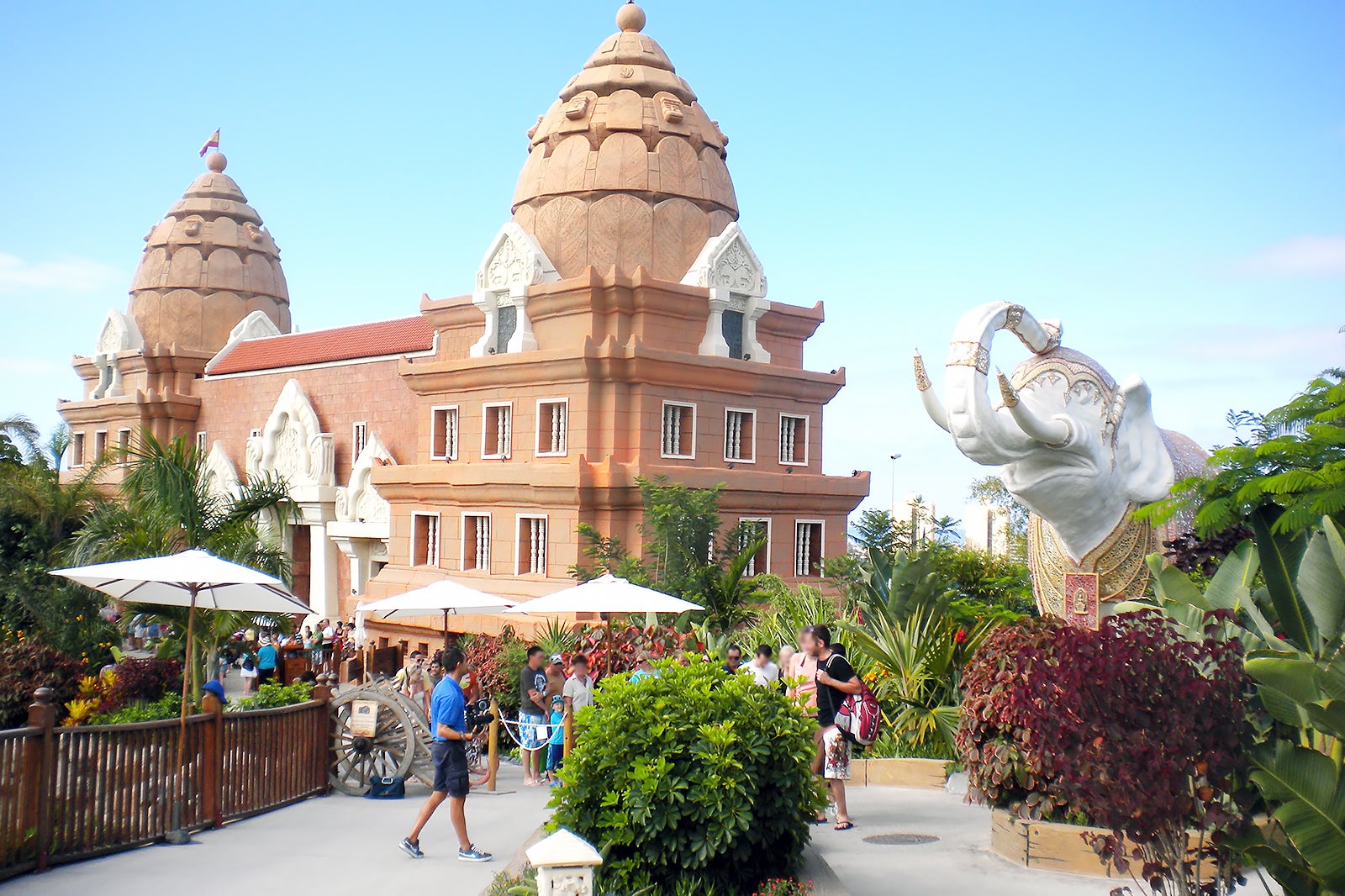 Siam Water Park, a wonderful Thai-themed water park, makes for an action-packed day of fun in Tenerife. It's an exciting alternative if your kids are tired of the beach and want to try something different. The 4-acre theme park has a good blend of high-adrenaline adventure and gentle rides to entertain kids of all ages.
Highlights of Siam Water Park include the terrifying Dragon vertical slide and the ultra-competitive Naga Racer slides, as well as the Lost City obstacle course. Other options for thrill-seekers include the fast-flowing Mekong Rapids and the laser light show inside Vulcano water slide. For parents, the fine white sand of Siam Beach is a great place to relax.
Location: Av. Siam, 38660 Costa Adeje, Santa Cruz de Tenerife, Spain
Open: May–October, daily from 10 am to 6 pm. November–April daily from 10 am to 5 pm.
Phone: 34 822 07 00 00
photo by steve p2008 (CC BY 2.0) modified
6
Forestal Park
Make like Tarzan at this fun adventure park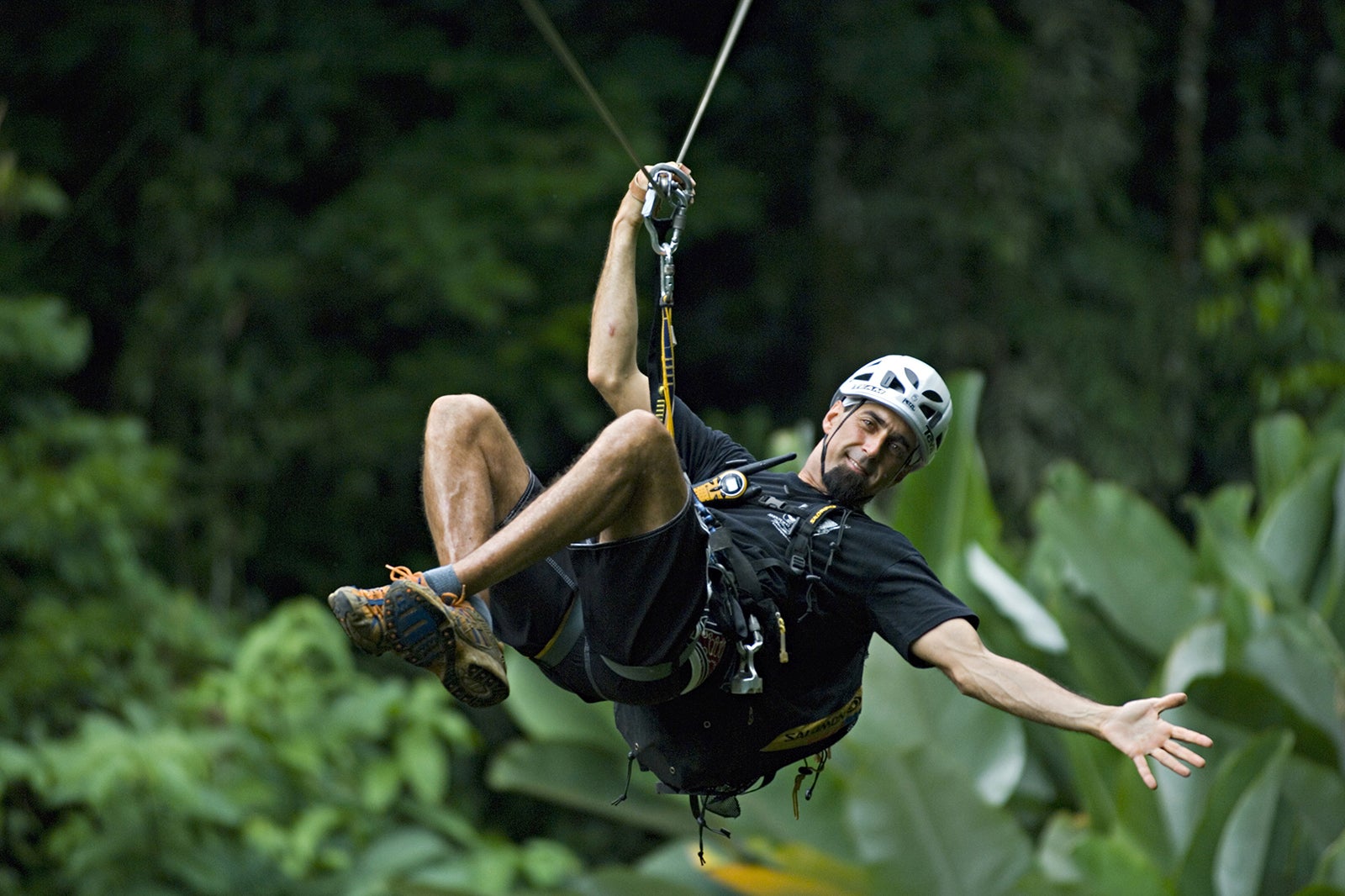 Forestal Park lets you swing through canopies while enjoying the magnificent pine forests of the Las Lagunetas protected landscape. There are 11 different zip lines - the longest spanning 230 metres – throughout the adventure park. It's also a wildlife haven and you may spot sparrowhawks and canaries in the trees during your visit.
You can test your courage on Tarzan swings, suspension bridges, climbing walls and hanging nets. The basic family course takes around 2 hours to complete while another more challenging course takes 3 hours. Kids older than 5 can take part as long as they're accompanied by an adult. Visitors age 13 or over can tackle the courses independently.
Location: Ctra. TF-24, Km 16, 38290 Las Lagunetas, Santa Cruz de Tenerife, Spain
Open: April–October from 10 am to 8 pm. November–March from 10 am to 6 pm
Phone: +34 630 38 57 42
7
Spot whales and dolphins
Get close to Tenerife's most remarkable wildlife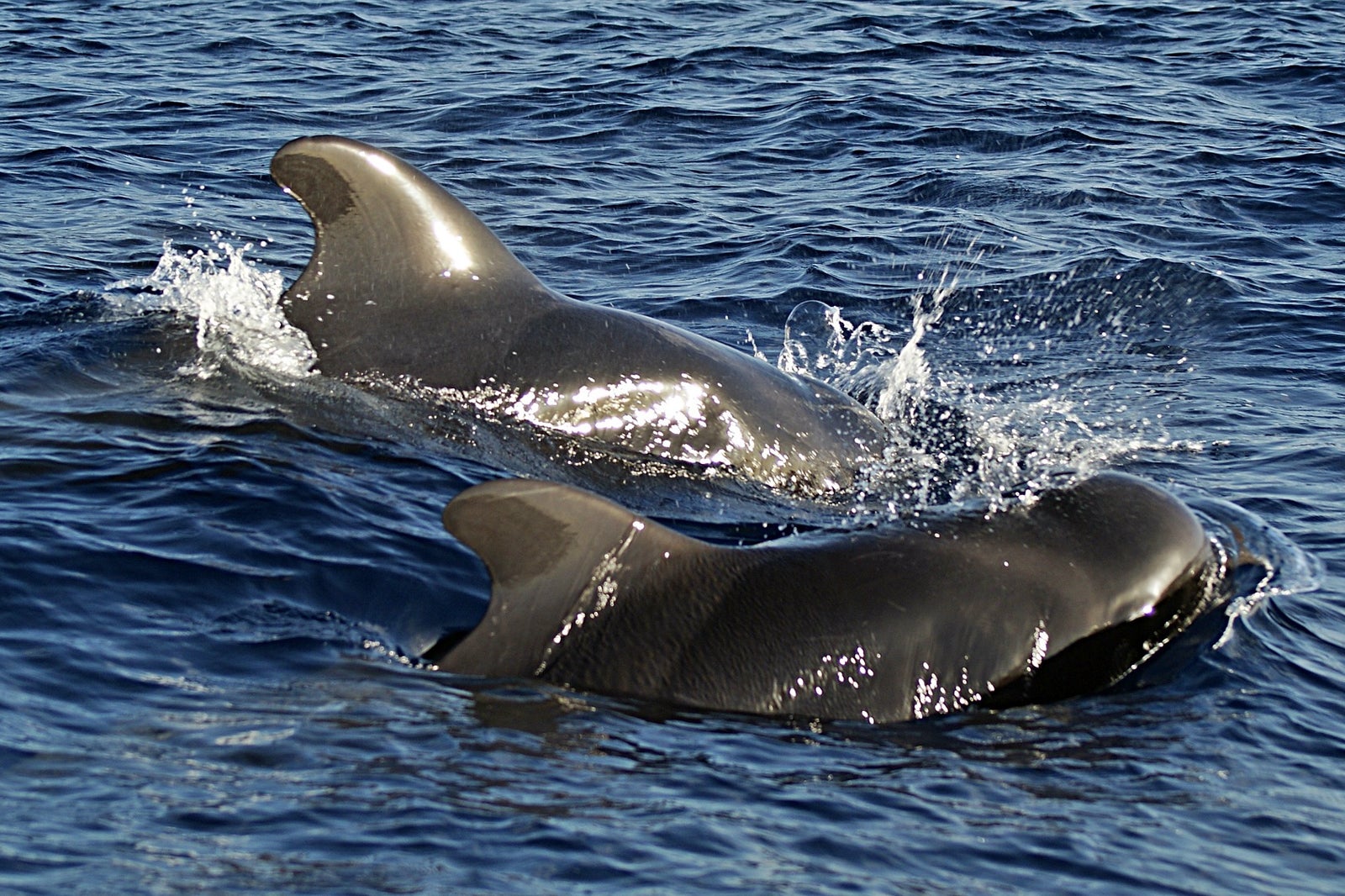 The temperate waters around Tenerife are home to more than 20 different species of dolphins and whales. One of the best ways to see these gentle creatures is by enjoying a boat tour of the Atlantic Ocean. Bottlenose dolphins and pilot whales live in these waters all year round, while the winter months are best for spotting humpback and blue whales.
Most tours depart from the ports in Costa Adeje or Los Cristianos – you can enjoy engrossing commentary by marine experts and free refreshments and snacks throughout the journey. You'll get the chance to see parts of the beautiful Tenerife coastline in comfort and swim in the ocean before returning to shore.
8
Stargaze at the Teide Observatory
Marvel at the wonder of the universe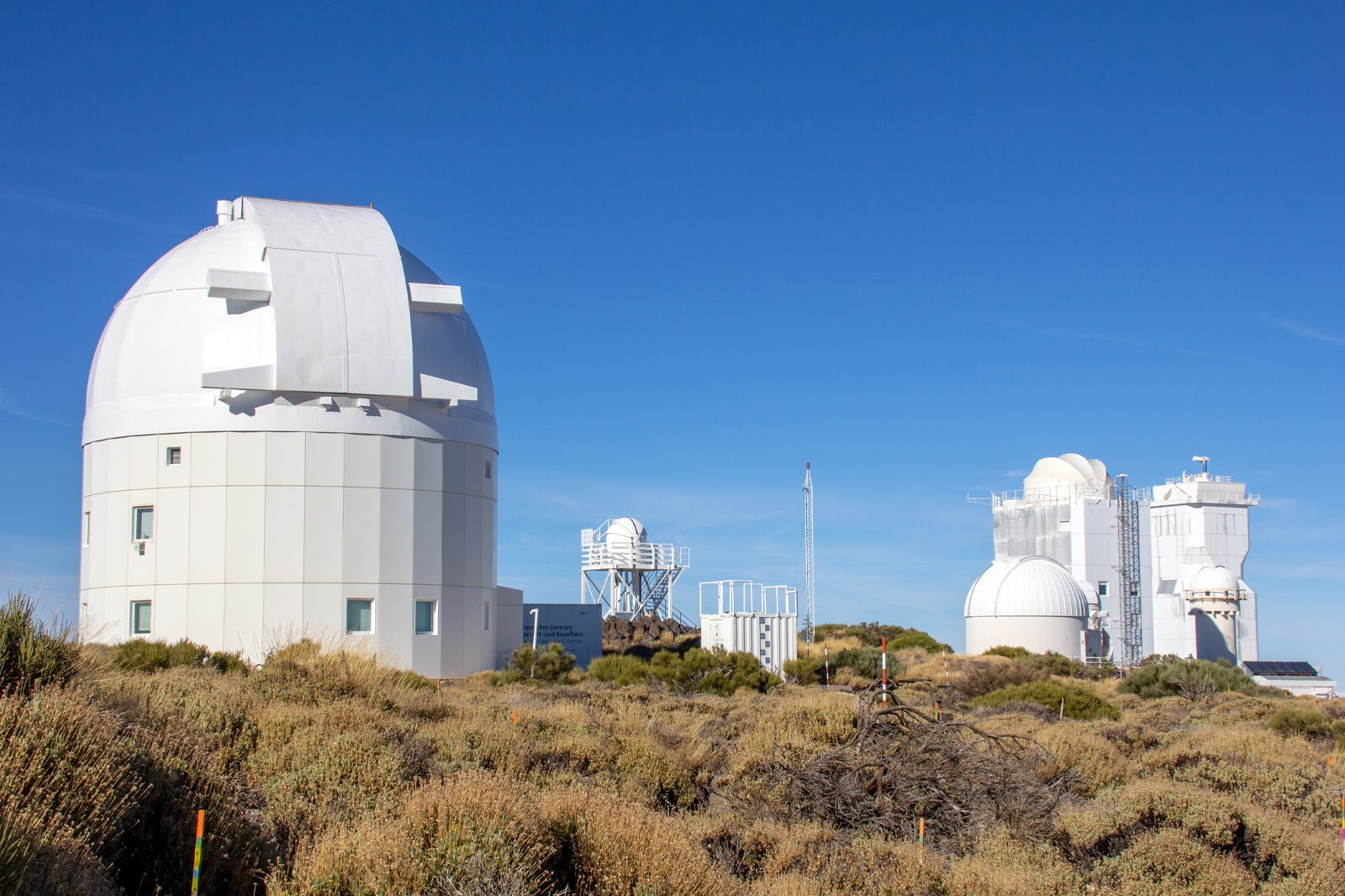 Observatorio del Teide (Teide Observatory) is one of the best places to stargaze in the Northern Hemisphere. Scientists from all over the world often come to Tenerife to study the stars. There's very little light pollution and during clear weather conditions, the area has a clear view of even the faintest stars and breathtaking views of the Milky Way.
Tours start at sunset and include breathtaking views of the sun setting over the rugged peak of Mount Teide. Astronomical guides will walk you through some incredible aspects of the solar system and you'll get the chance to look through the powerful observatory telescopes, before going outside for a proper stargazing session in the open air.
Location: Calle Vía Láctea, 38205 San Cristóbal de La Laguna, Santa Cruz de Tenerife, Spain
Open: Hours vary but most tours start around 7 pm or 8 pm
photo by Mike Peel (CC BY-SA 4.0) modified
9
Castillo San Miguel Medieval Adventure
Banquet dinners and knight's tournaments
Castillo San Miguel is a medieval-style restaurant where brave knights joust for the favour of the crowd. It's where you can feast like a medieval king. The banquet dinners consist of kid-friendly food like roast chicken and ice cream, while you're entertained with thrilling swordfights and jousting, all set against the background of a grand castle made of local Canarian stone.
There's impressive horsemanship on show at Castillo San Miguel Medieval Adventure, and the cute horses in their colourful costumes are always a hit. But it's not all swords and lances – there are also fire breathers and a castle jester who will make kids (and adults) laugh. The evening ends with a performance of acrobats, ballet dancers and capoeira specialists in the Grand Ballroom.
Location: Av. Edelmira Alfonso Alfonso, 38628 Aldea Blanca, Santa Cruz de Tenerife, Spain
Open: Tuesday and Saturday from 7.30 pm to 11 pm, Thursday from 10 am to midnight
Phone: +34 922 70 02 76
10
ARTlandya
An enormous collection of dolls and teddy bears from across the globe
ARTlandya is a stylish museum occupying an old Canarian house on the northern coast of Tenerife. The museum is all about dolls. The building displays over 400 handcrafted dolls collected by an Austrian couple who are passionate about toys. The high-quality and lifelike dolls were created by international artists, using special materials and techniques.
There's a small workshop demonstrating traditional craft techniques involved in doll-making. ARTlandya also has a separate section displaying a collection of teddy bears, as well as beautiful tropical gardens and a small cafe.
Location: Camino el Moleiro, 21, 38430 Icod de los Vinos, Santa Cruz de Tenerife, Spain
Open: Tuesday–Sunday from 10 am to 6 pm (closed on Mondays)
Phone: +34 661 32 63 79