8 Best Places to Go Shopping in Seoul
Seoul's Best Places to Shop
Going shopping in Seoul? Want to shop comfortably? Don't want your shopping to break the bank? It's all possible in the South Korean capital. In addition to well-known shopping spots, there are some that have been revamped to make your shopping experience even more convenient.
Get ready to let go and dive head-first into the shopping sprees that you've been holding back. Here are some of the most popular shopping spots in Seoul, from huge, maze-like underground shopping centres to shops tucked away in narrow alleys.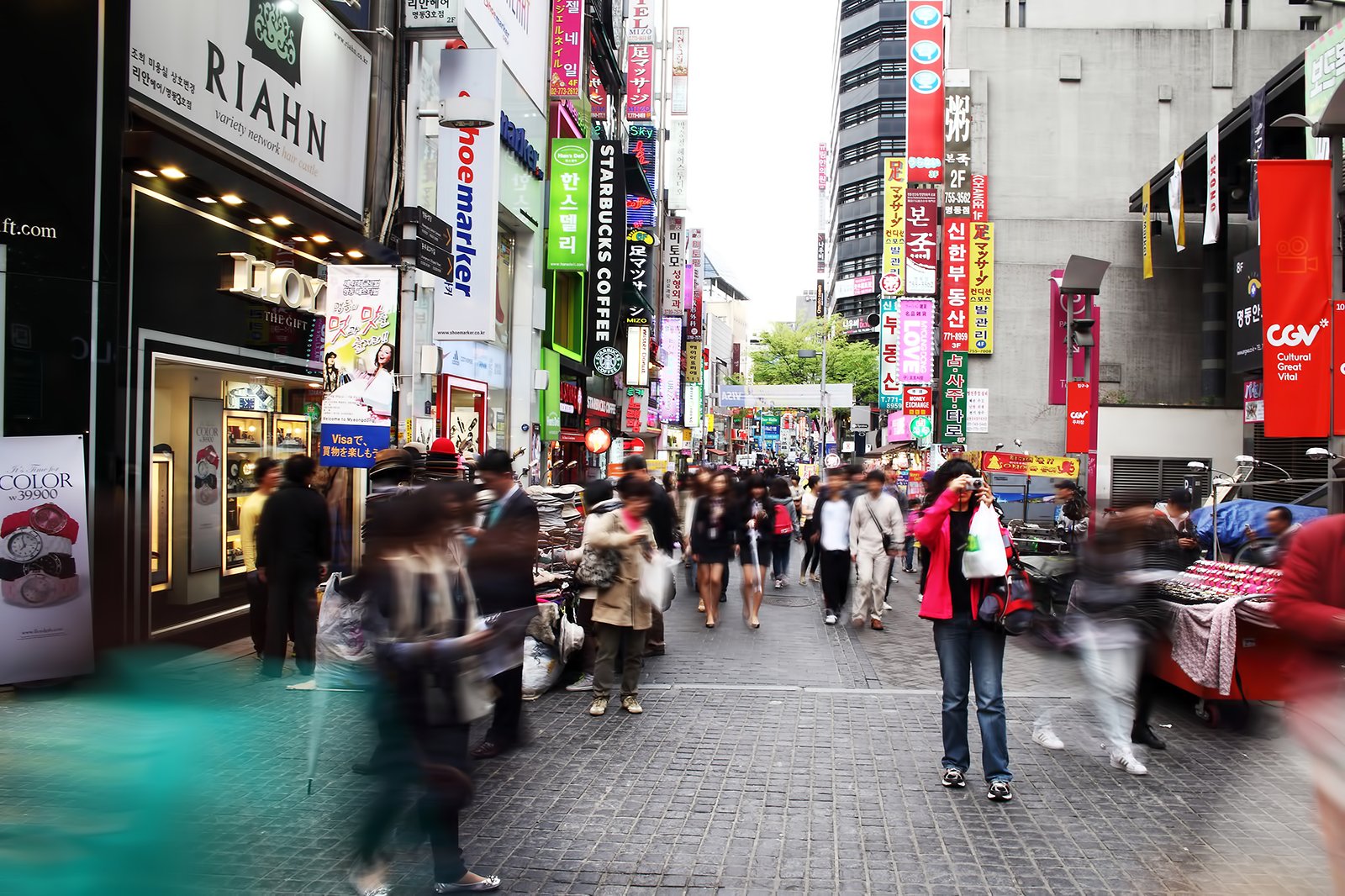 Couples
Shoppers
History
Budget
Luxury
Single
Group
Myeong-dong is the premier commercial district of Seoul and has long been at the forefront of Korea's high fashion. Myeong-dong is known not only in Korea but all over the world as a shopping mecca, visited by swarms of foreign visitors on a daily basis.
Prominent Korean cosmetics are especially popular here, helping bring in endless streams of shoppers looking for the hottest items. Thanks to K-beauty products, Myeong-dong is now a must-see destination for anyone interested in cosmetics and skincare.
Location: Myeong-dong, Jung-gu, Seoul, South Korea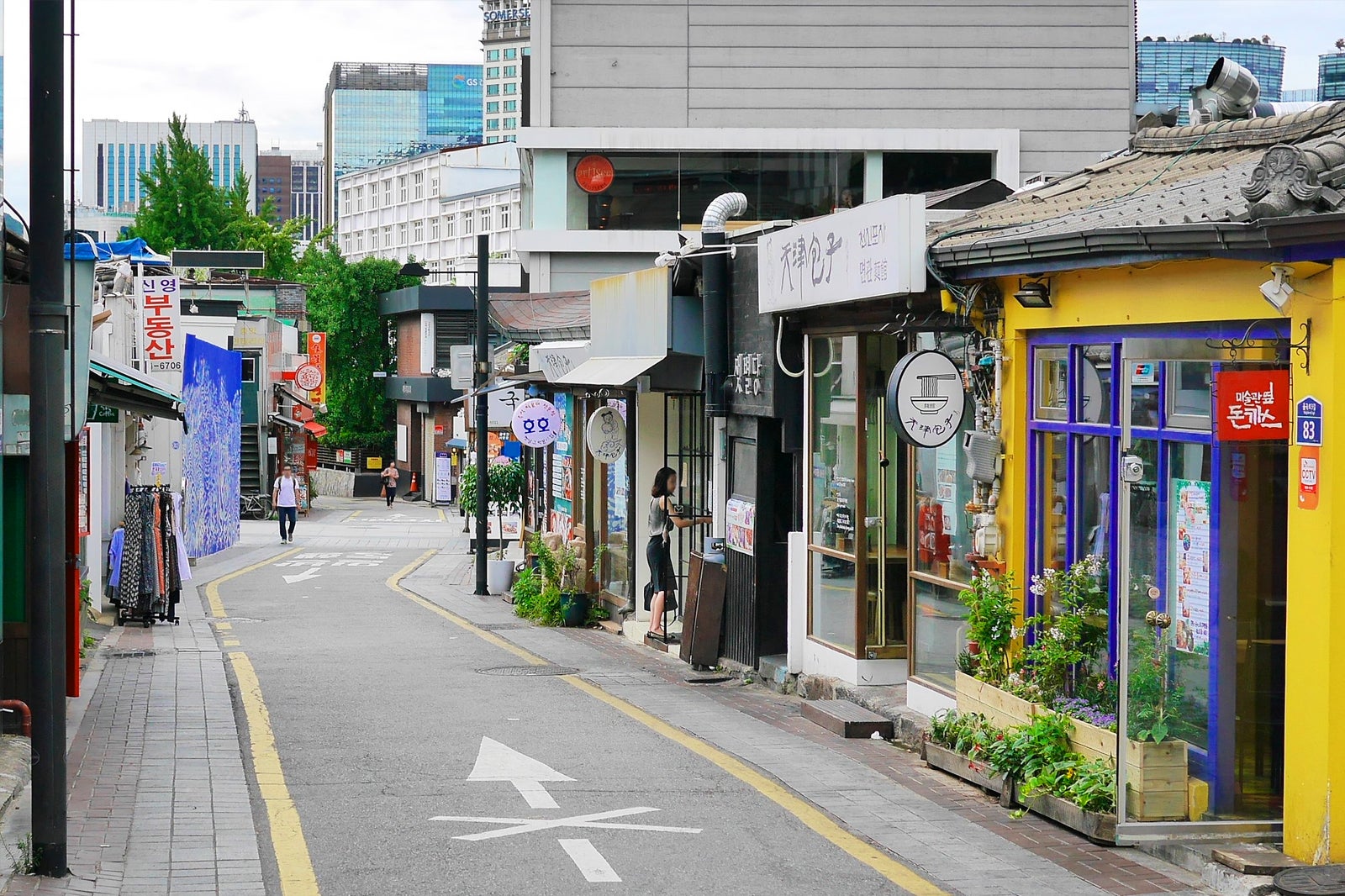 Couples
Shoppers
History
Budget
Luxury
Single
Group
Samcheong-dong is a quiet town with a retro vibe in Seoul, featuring many small shops selling unique and cute home interior goods, daily necessities, and stationery that match the local atmosphere. Home interior accessories often seen in swanky Samcheong-dong cafés are particularly popular.
The number of single-person households is on the rise. If you're looking for cute accessories that don't appear out-of-place in a small house or on a tiny desk, make sure you check out the shops in Samcheong-dong.
Location: Samcheong-dong, Jongno-gu, Seoul, South Korea
photo by travel oriented (CC BY-SA 2.0) modified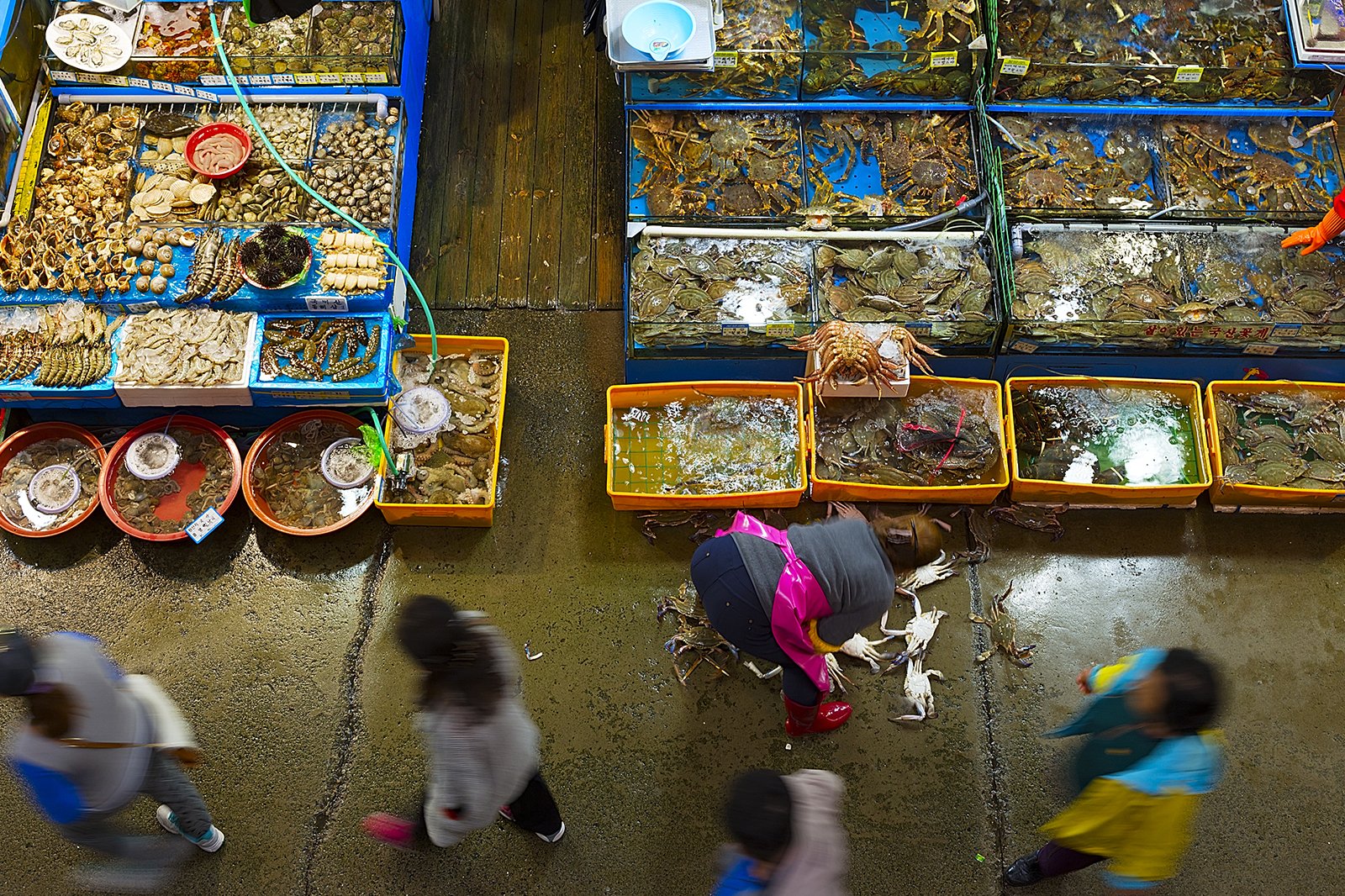 Couples
Shoppers
Budget
Single
Group
Noryangjin Fish Market is once an old, antiquated market coming apart at the seams, but it's where you can actually make some new memories. The famous fish market has been reborn as a modern market in a new building built just next door. It now welcomes you with bright lighting and amenities like escalators and elevators to safely and comfortably ease you into your shopping and dining experience.
The prices are low, of course, and the view of the Han River from the multistorey car park at the top of the building is an added bonus. Plus, it connects with Seoul Subway Lines 1 and 9 for a worry-free day of seafood shopping and dining.
Location: 674 Nodeul-ro, Noryangjin-dong, Dongjak-gu, Seoul, South Korea
Open: 24/7
4
Daegu Express Bus Terminal Underground Shopping Mall
Couples
Shoppers
Budget
Single
Group
The Daegu Express Bus Terminal Underground Shopping Mall is a place where you can buy trendy fashion goods at low prices. The name may seem like a mouthful but the merchants who originally ran the stores here teamed up to modernise the underground mall into a huge department-store-style shop called GotoMall.
They made shopping more convenient by adding elevators, escalators, and better lights. The massive Shinsegae Department Store, which is connected to the terminal, offers a different kind of shopping experience, and there are food courts on either side of the shopping centre where you can take a minute to relax.
Location: 124 Toegye-ro, Chungmuro 2(i)-ga, Jung-gu, Seoul, South Korea
Open: Daily from 9 am to 11 pm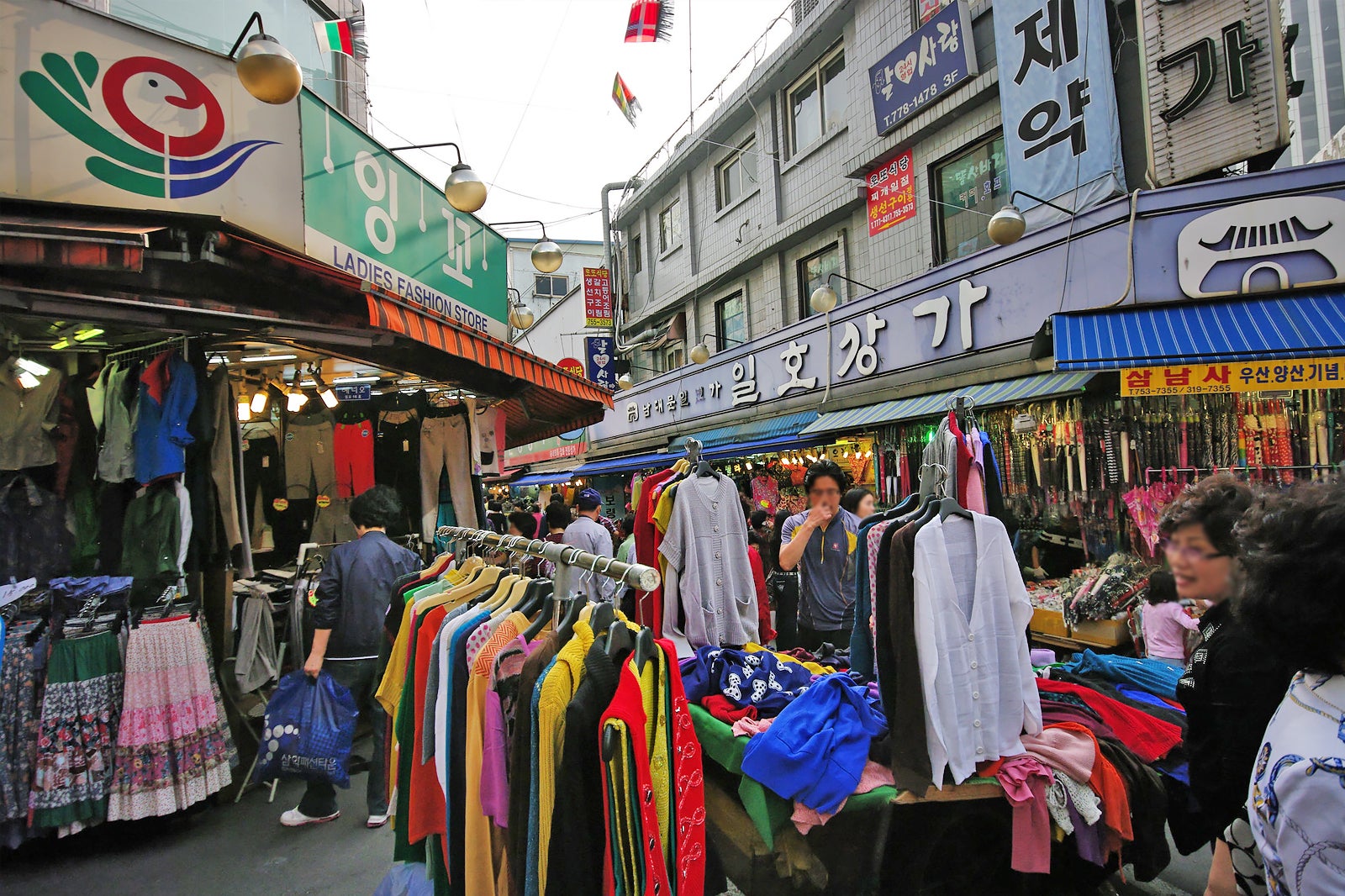 Couples
Shoppers
Budget
Business
Single
Group
Namdaemun Market is one of Seoul's most popular shopping destinations and is quite impressive with about 10,000 stores. From men's, women's, and children's wear to accessories, kitchenware, and even agricultural products, you can shop from sunup to sundown and still not be able to see everything that is on offer.
Namdaemun is surrounded by famous attractions such as ancient palaces and N Seoul Tower, making it a favourite destination among both shoppers and sightseers. Braised cutlassfish (galchi-jorim) is a famous Namdaemun speciality, so be sure to fill up with these on your long day of shopping here.
Location: 21 Namdaemunsijang 4-gil, Hoehyeon-dong, Jung-gu, Seoul, South Korea
photo by Emmanuel DYAN (CC BY 2.0) modified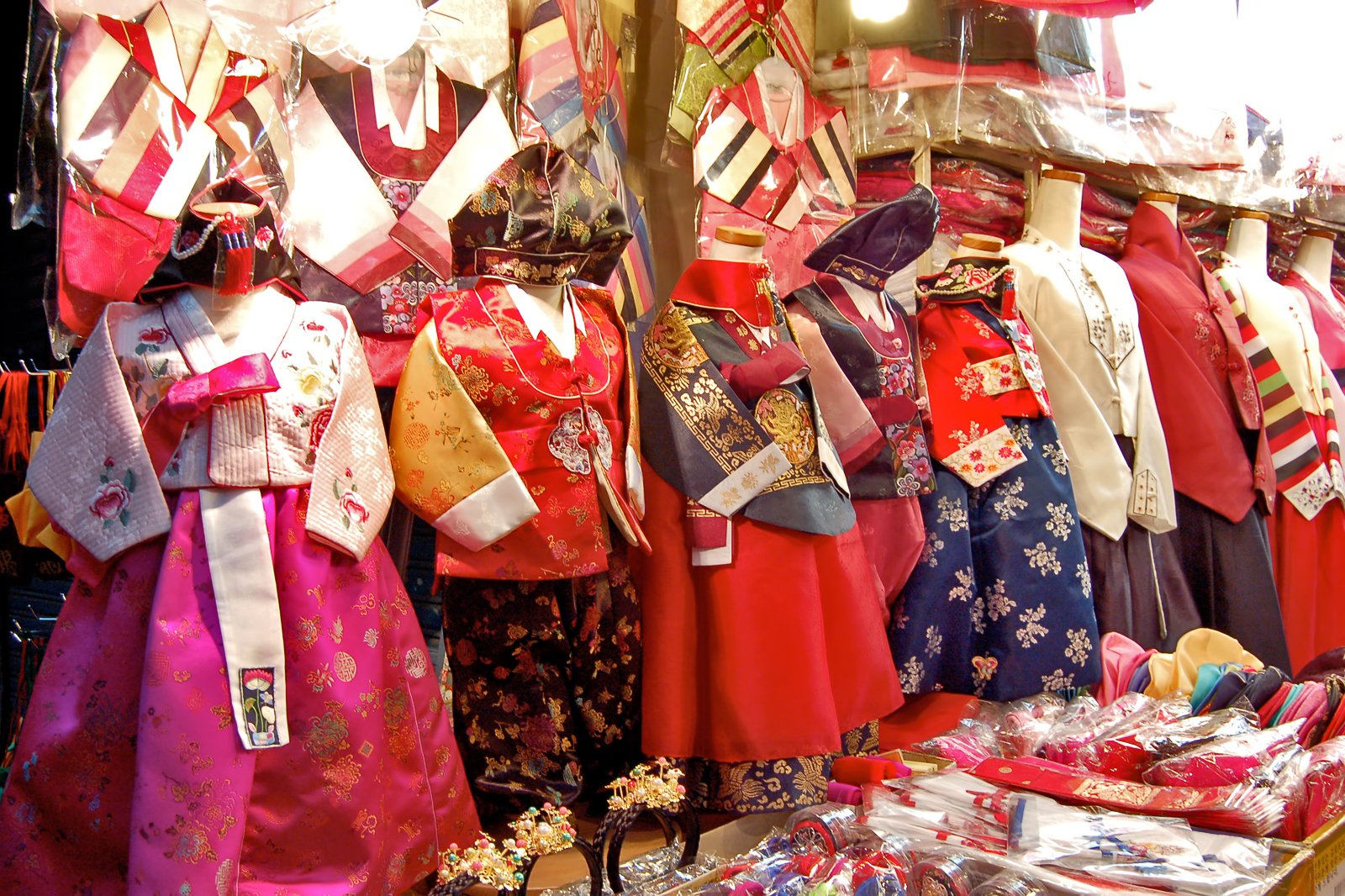 Couples
Shoppers
Budget
Luxury
Business
Single
Group
Dongdaemun was originally a market in Seoul that sold fashion-related raw materials but began to lead fashion trends through shopping centres like Doota and Migliore. Designed by acclaimed architect Zaha Hadid, Dongdaemun Design Plaza is now home to the annual Seoul Fashion Week and the centre of fashion where you can find all emerging Korean designer brands in a single place.
A market where you can buy raw materials and hanbok still remain, so Dongdaemun can be considered a unique place where the past, present, and future of Korean fashion coexist.
Location: Euljiro 6(yuk)-ga, Jung-gu, Seoul, South Korea
Open: Hours vary by store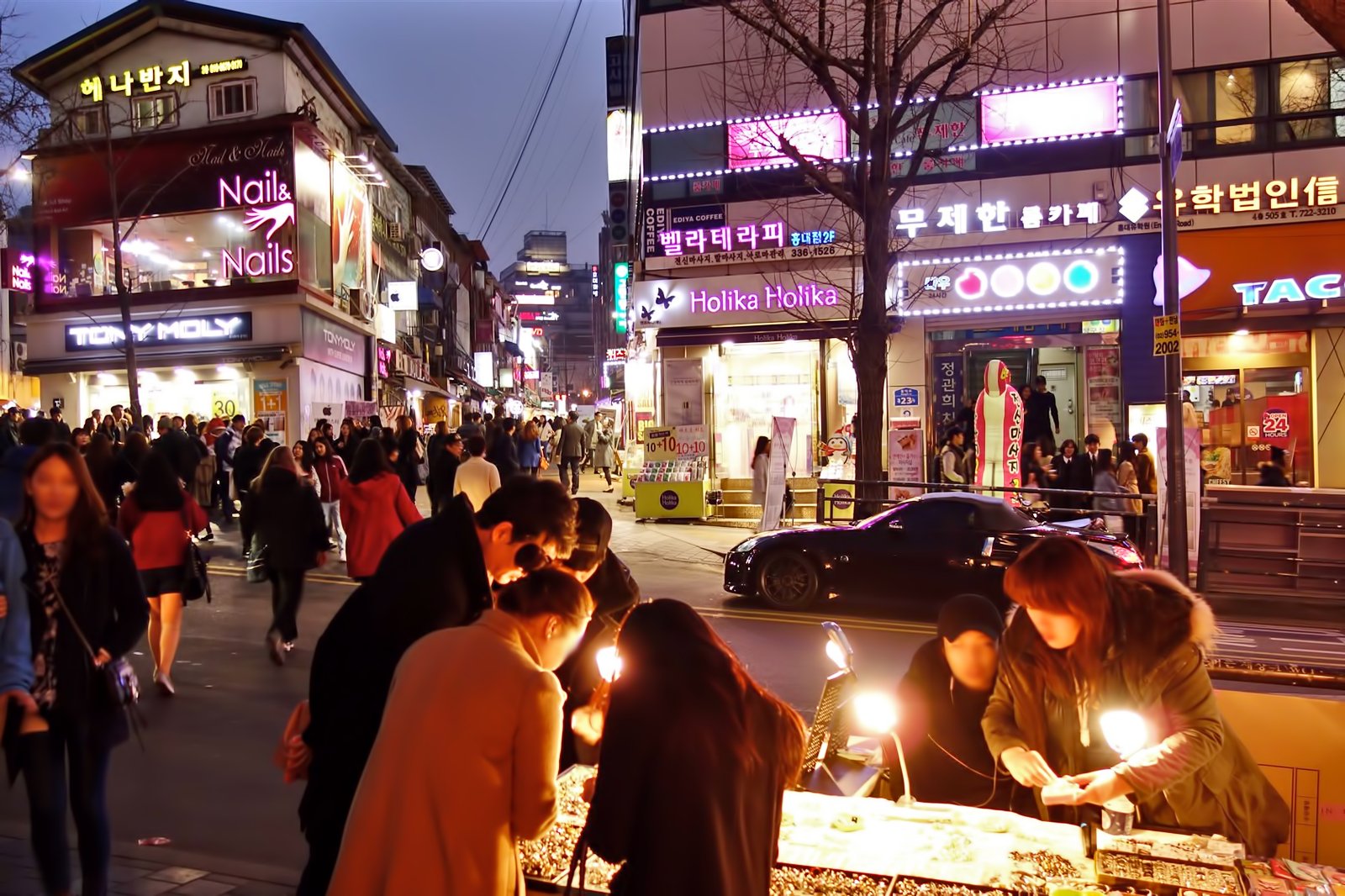 Couples
Shoppers
Budget
Single
Group
Hongdae is a popular shopping street in Seoul. The streets around Hongik University, famous for its art and culture, are home to unique clothing and accessories. There are workshops that can custom-make clothes and accessories to your taste, so if you're in search of items found nowhere else, visit Hongdae.
While you're there, don't forget to stop at one of many stylish cafés and performance halls to really soak in the atmosphere. It's the perfect way to spend a weekend in Seoul.
Location: 365-8 Seogyo-dong, Mapo-gu, Seoul, South Korea
photo by Ken Eckert (CC BY-SA 4.0) modified
Couples
Shoppers
Budget
Single
Group
Common Ground is a one-of-a-kind shopping mall near Konkuk University in Seoul that was built with about 200 large shipping containers. This fact alone should tell you that Common Ground has a vibe unlike any other, but the literal stacks of hip, youthful shops with a focus on indie culture add even more originality to an already-special atmosphere.
Take in all the bold fashion and home interior items, or take it slow at the book café. Don't worry, they haven't forgotten about foodies. When you've shopped your heart out, you can unwind at the nearby Seoul Forest or Hangang Park.
Location: 200 Achasan-ro, Jayang 4(sa)-dong, Gwangjin-gu, Seoul, South Korea
Open: Daily from 11 am to 10 pm