7 Best Places to Go Shopping in Daegu
Daegu's Best Places to Shop
Shopping in Daegu treats you to a wide variety of options, ranging from traditional markets to department stores, outlets, and shopping alleys. As a traditional market symbolising Daegu, Seomun Market offers plenty to see and eat. The entire Dongseong-ro area is a bustling shopping district where you can experience all that Daegu's shopping has on offer.
There are many shops in markets and alleys selling second-hand clothing, which means it's a paradise for shoppers looking for great deals and unique styles. Here are some traditional markets and shopping districts that you shouldn't miss on your visit to Daegu.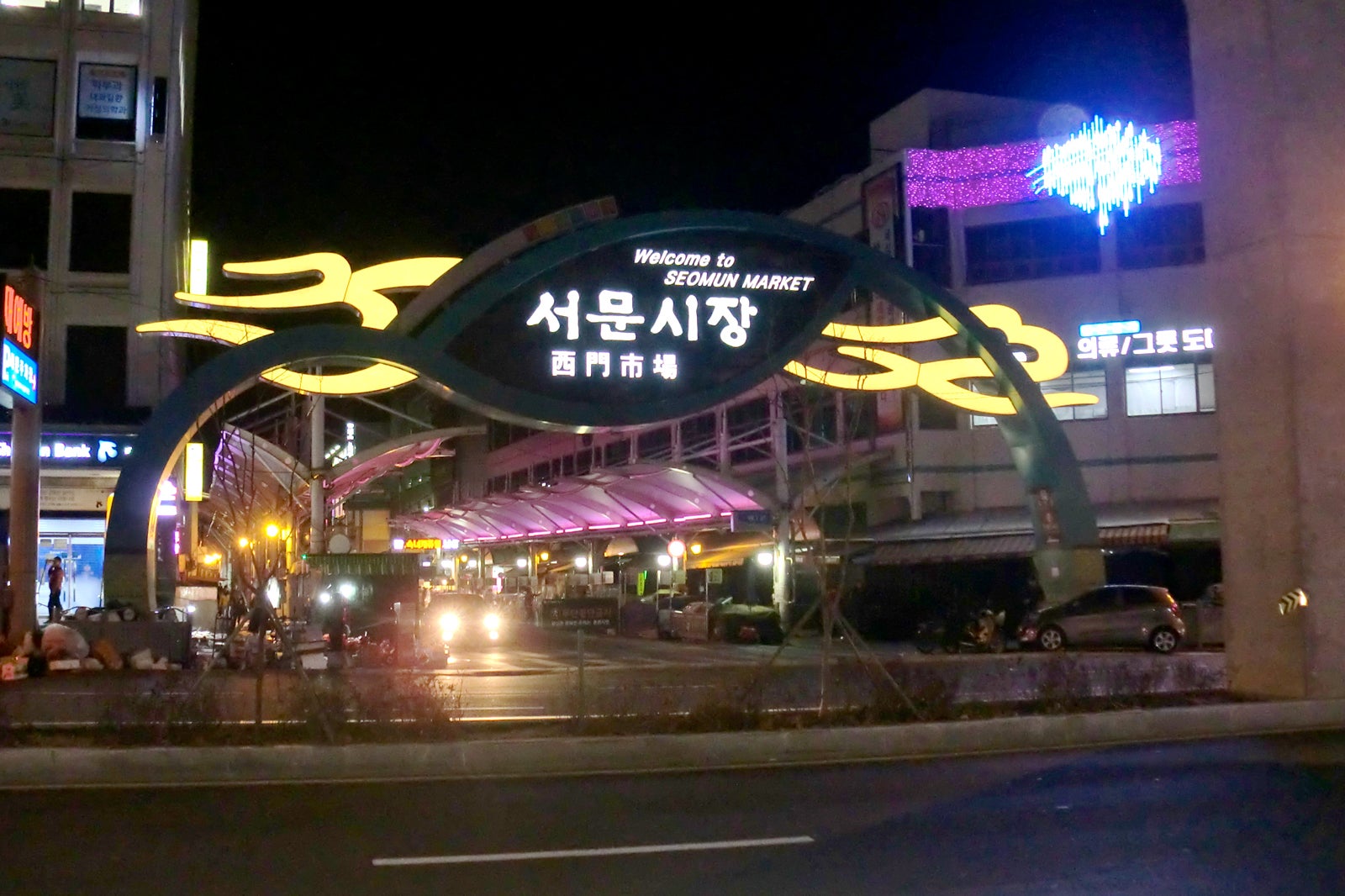 Couples
Shoppers
Single
Group
Seomun Market is one of the 3 major markets dating back to the late Joseon era, with a history spanning 300 years. There are more than 5,000 shops throughout 8 districts, and more than 100,000 visitors crowd the market on weekends. Due to the prominence of the textile industry in the area, products such as fabrics, hanbok, and clothing are readily available.
After the sun sets, the night market opens to offer you a variety of local, fusion, and street foods. Since it's located in the centre of Daegu, transportation to and from is convenient. Nearby cultural alleys also provide many points of attraction.
Location: 45 Keunjang-ro 26-gil, Daesin-dong, Jung-gu, Daegu, South Korea
Open: Daily from 9 am to 7 pm (closed on 1st and 3rd Sundays of the month)
photo by hyolee2 (CC BY-SA 4.0) modified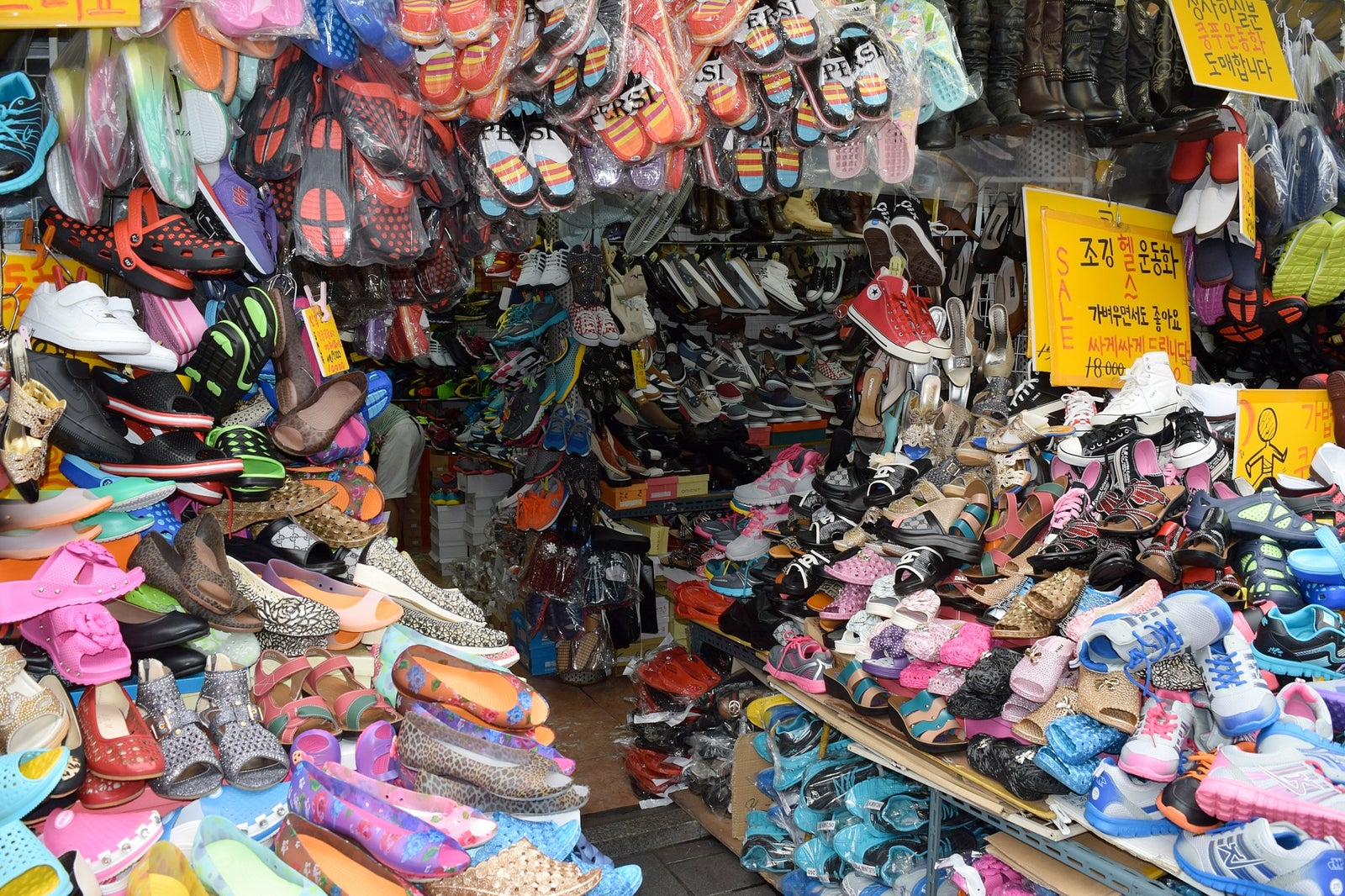 Couples
Shoppers
Single
Group
Gyodong Market is a 5-minute walk from Daegu Station, which makes it perfect for exploring before and after train times. Gyodong Market started as a tented market during the Korean War in 1951 and was at times called Yankee Market and Goblin Market. This place is famous for second-hand clothes, wigs, and electronic gadgets. You can find unique and inexpensive vintage clothing, shoes, and accessories at Vintage Alley.
The market is popular with visitors looking to try local delicacies, from seasoned fish cakes (yangnyeom-eomug) to flat dumplings (nabjagmandu) and conch (sora). You can also try the seasoned raw seafood (muchimhoi), which is considered one of Daegu's top 10 must-try foods.
Location: 67-21 Gyo-dong, Jung-gu, Daegu, South Korea
Open: Daily from 9 am to 7 pm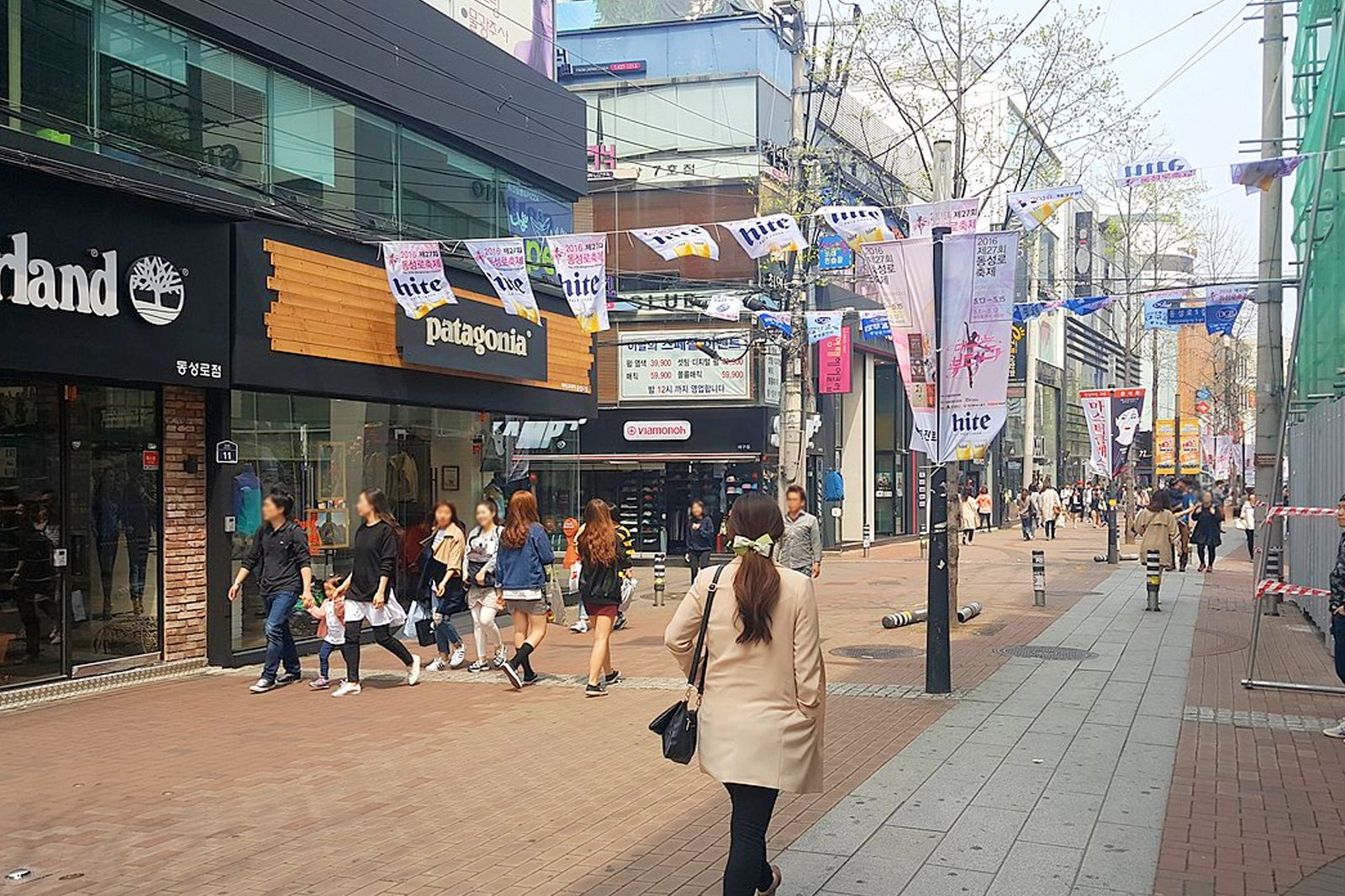 The Dongseong-ro shopping street is considered to be Daegu's premier shopping destination. There are 5 department stores gathered near Dongseong-ro, leading to the local market. In addition to the department stores, this one-stop shopping district is home to official brand shops as well as speciality shops offering cosmetics, accessories, shoes, and more.
There are lots of other local shops with uniquely designed items that simply cannot be found in department stores or official brand shops. If that's not enough, you can mosey on over to even more shopping spots such as Rodeo Drive, Vintage Alley, and Night Market Street.
photo by Choi2451 (CC BY-SA 4.0) modified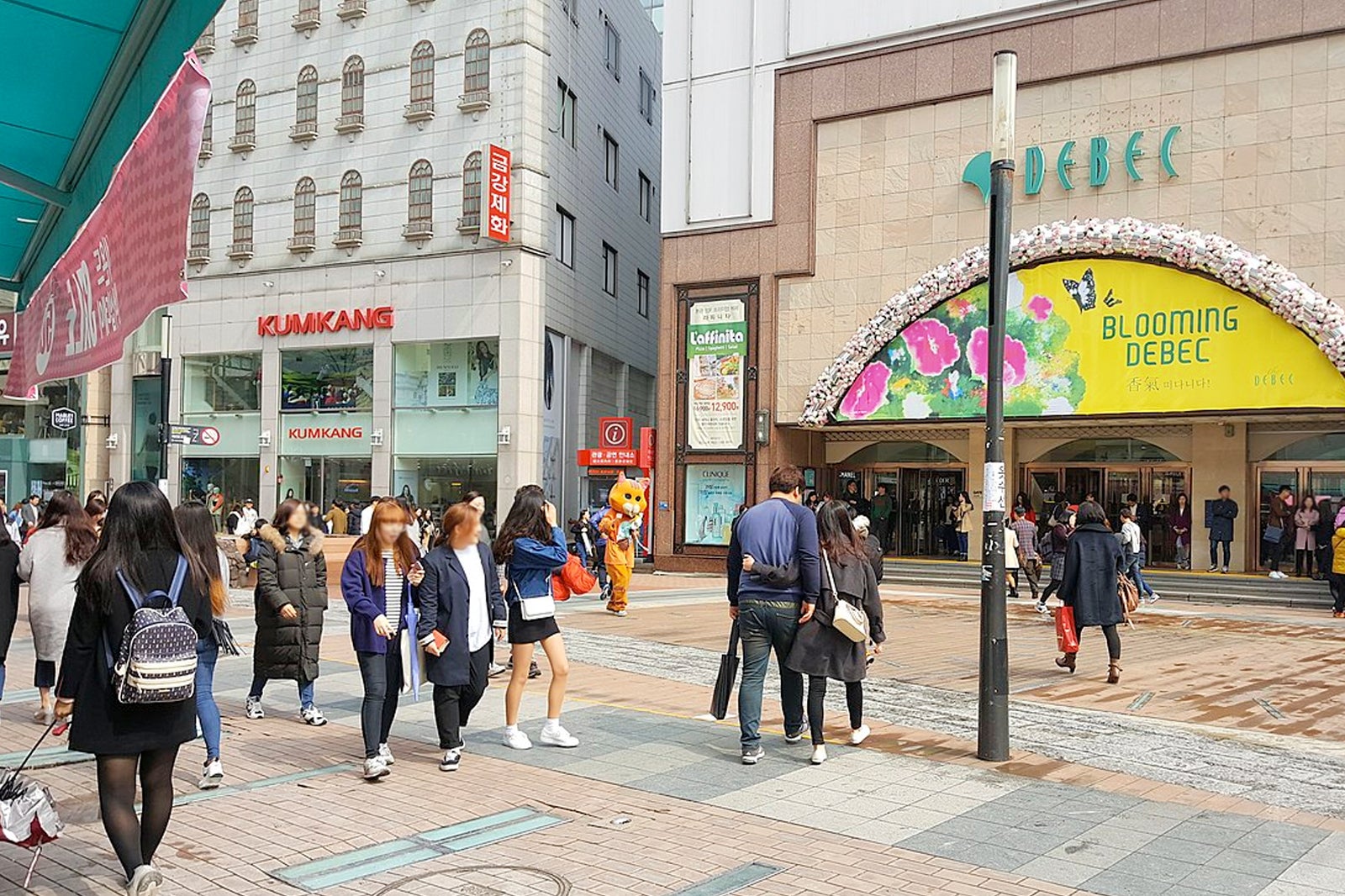 Couples
Shoppers
Single
Group
Daegu Department Store at Dongseong-ro is a local department store that local residents have dubbed Daebaek. The area in front of the shop is also the busiest in Dongseong-ro. Daegu Department Store has long been a staple of not only local shopping but also get-togethers and leisure.
Following the opening of the discount goods shop Pierrot Shopping in the basement, the place has become a hotbed for younger crowds. It's worth a visit just to see the bustle of central Daegu.
Location: 30 Dongseong-ro, Seongnae 1(il)-dong, Jung-gu, Daegu, South Korea
Open: Monday–Thursday from 10.30 am to 8 pm, Friday–Sunday from 10.30 am to 8.30 pm
photo by Choi2451 (CC BY-SA 4.0) modified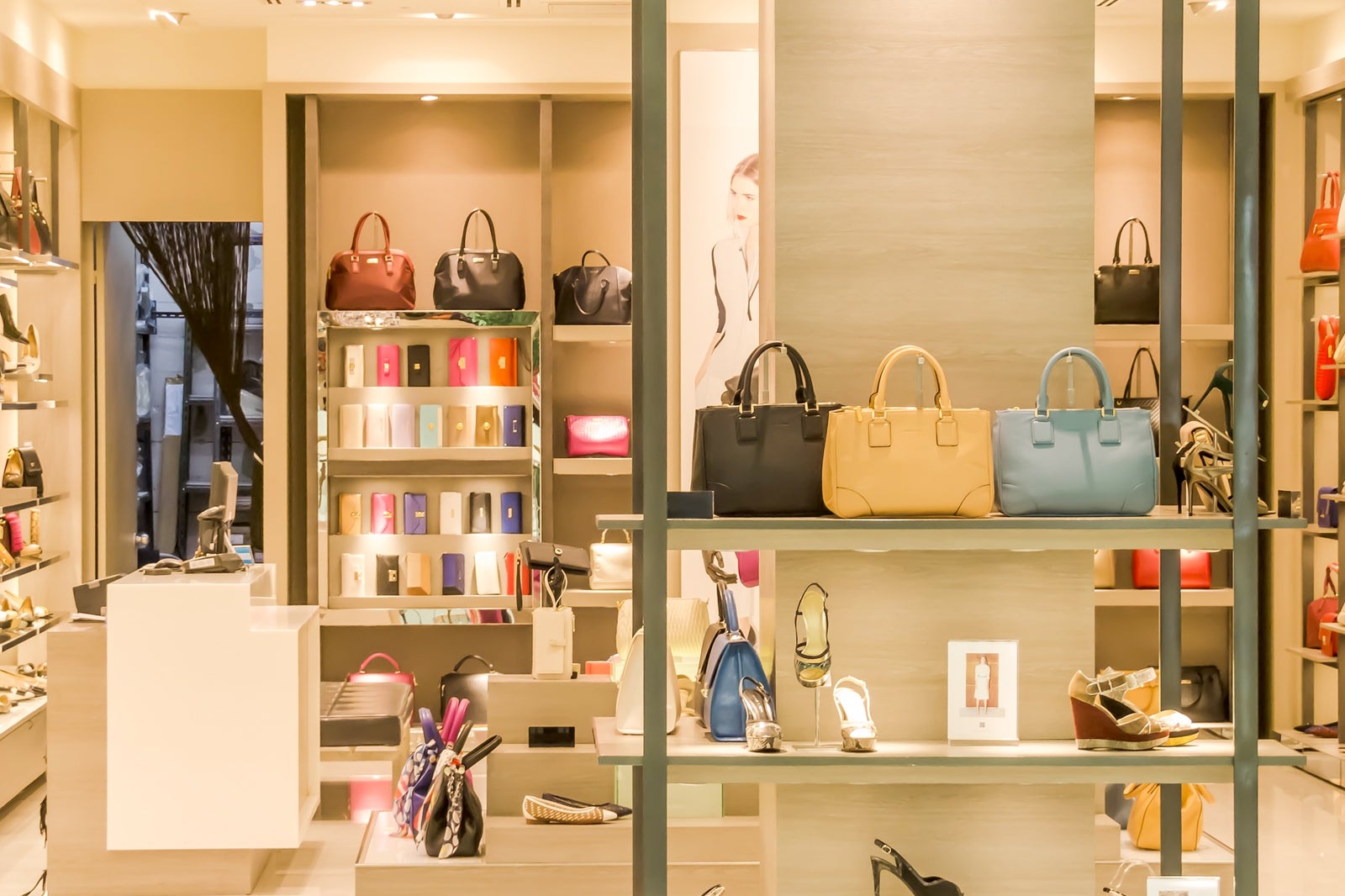 Couples
Shoppers
Single
Group
Lotte Outlets Esiapolis is a suburban outlet mall in Bongmu-dong, Dong-gu. The name Esiapolis was borrowed from the name of a new-town development project being promoted in Bongmu-dong. The outlet mall is a cultural complex comprising 2 underground and 3 above-ground stories and is well-furnished with attractions for children, including a theme park and mini-petting zoo.
There is a cinema, flower garden, and cafés, so it's also a popular spot for dates. Lovely sculptures adorn every corner of the shopping centre, which means great photo spots and night views. What's more, Mt. Palgong and Donghwa Temple are only a short distance away.
Location: 16 Palgong-ro 49-gil, Bongmu-dong, Dong-gu, Daegu, South Korea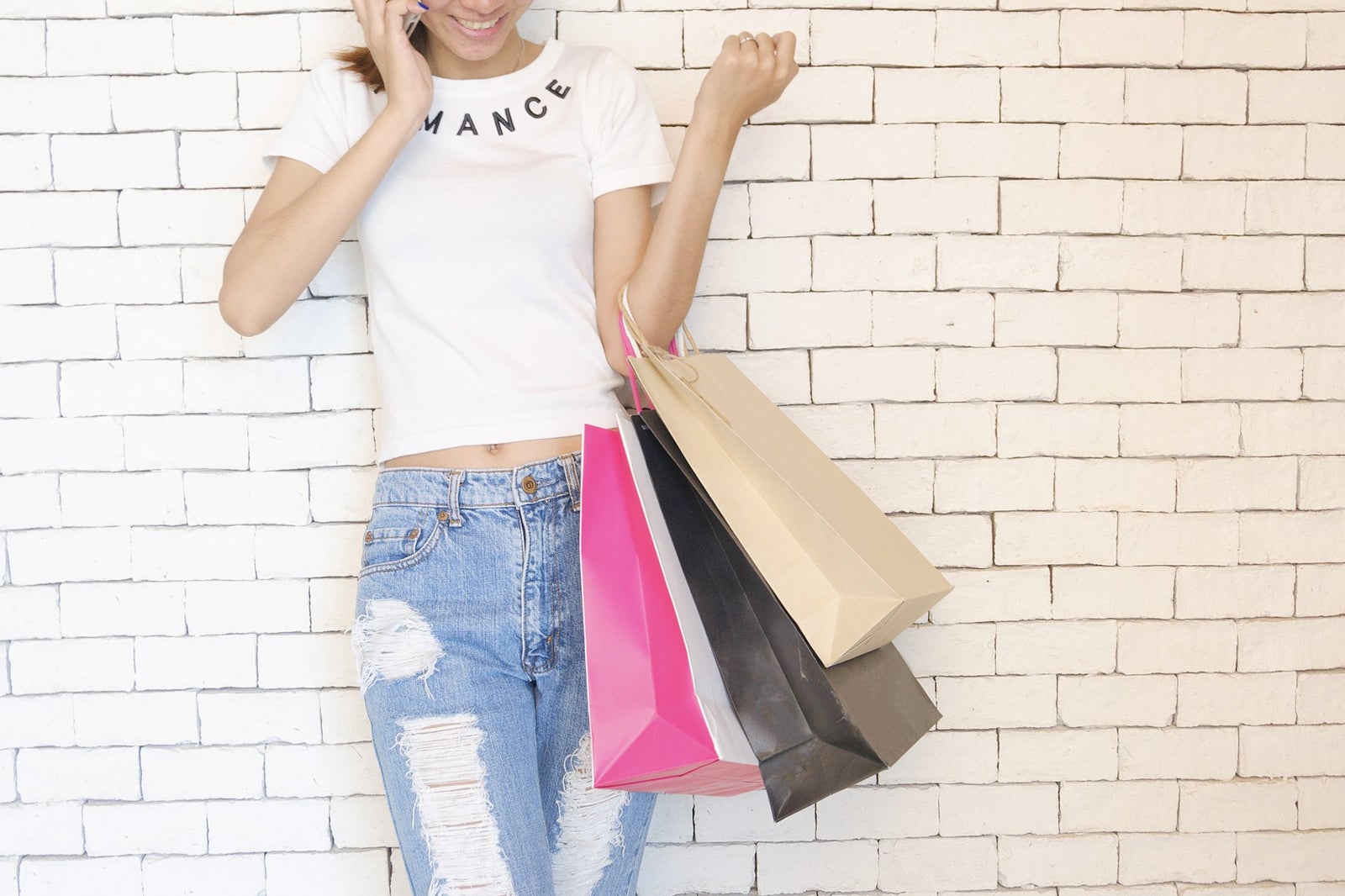 Couples
Shoppers
Single
Group
Colour Square is an urban shopping complex in Daeheung-dong, Suseong-gu. The complex is situated right next to Daegu Stadium (formerly Daegu World Cup Stadium) and is home to a supermarket, cinema, art hall, children's theme park, and many, many shops.
The large indoor zoo in the theme park offers a variety of fun experiences that kids are sure to enjoy. A forest and fountain surround Daegu Stadium, making it an ideal place for walks and leisure activities. Don't forget to check out the Daegu Art Museum nearby.
Location: 504 Daeheung-dong, Suseong-gu, Daegu, South Korea
Open: Weekdays from 11 am to 9 pm (hours vary by store)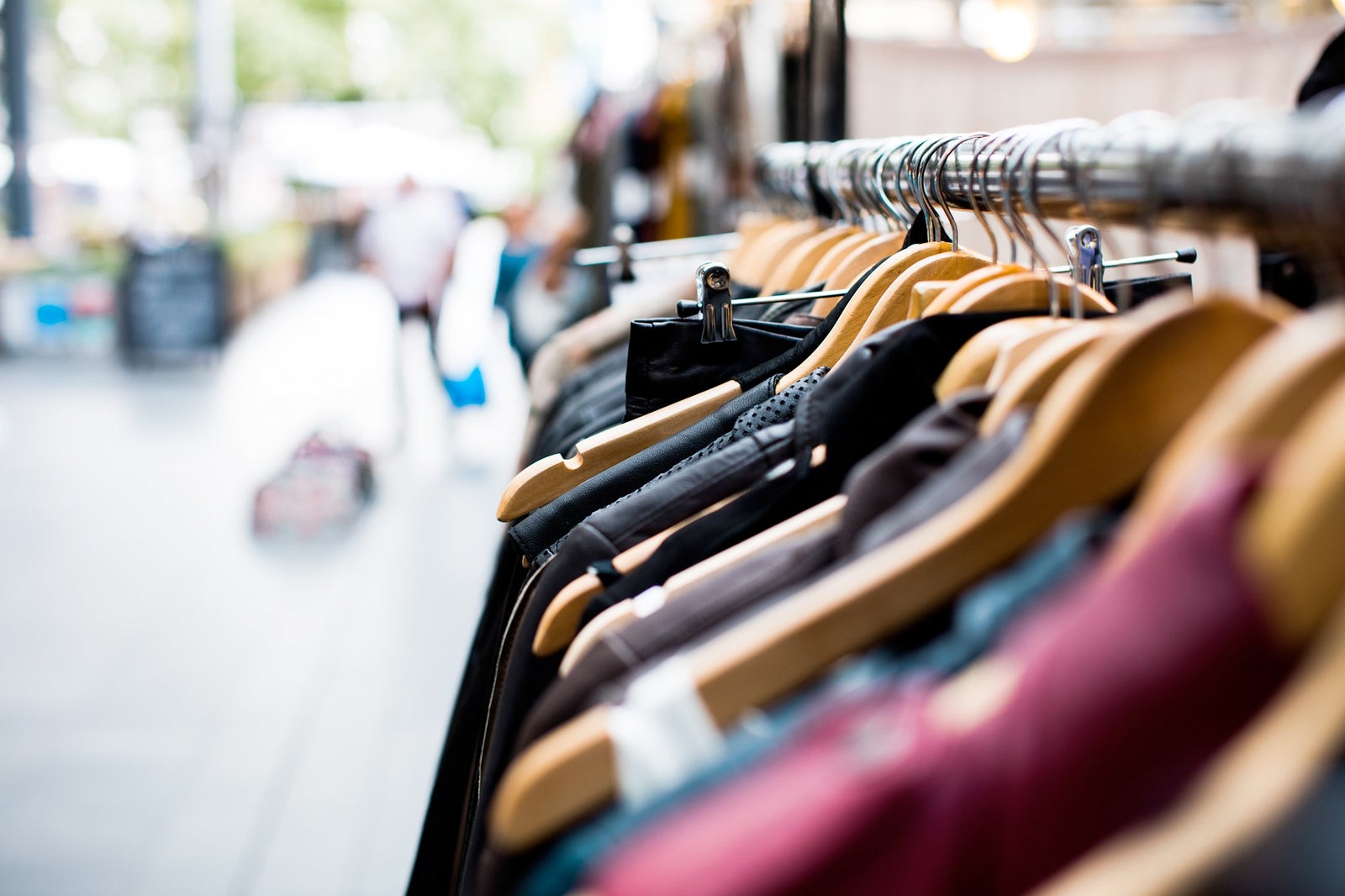 Couples
Shoppers
Single
Group
Queen's Road is an outlet-style shopping district located in Jungli-dong, Seo-gu. There are 11 buildings within a 1-km radius that include clothing shops, beauty shops, fitness gyms, and restaurants. You can find great deals at discount shops of famous brands and squeeze in some light walks while shopping at the nearby park and square.
Directly next to the outlet mall is Jungli-dong's famous Gopchang Alley, known for roasted small intestines (gopchang), abomasum (makchang), and large intestines (daechang).
Location: 1136-164 Jungni-dong, Seo-gu, Daegu, South Korea
Open: Monday–Friday from 10.30 am to 9 pm, Saturday–Sunday and holidays from 10.30 am to 9.30 pm