7 Things to Do in Edinburgh in Winter
Winter Holidays in Edinburgh
Winter holidays in Edinburgh are sparkling affairs. Christmas lights dazzle, ice-skaters swirl and fireworks light up the sky. Long evenings are warmed though with malt whisky in cosy bars, where locals relax in front of a roaring fire. Book a winter hotel in Edinburgh to celebrate the season in style.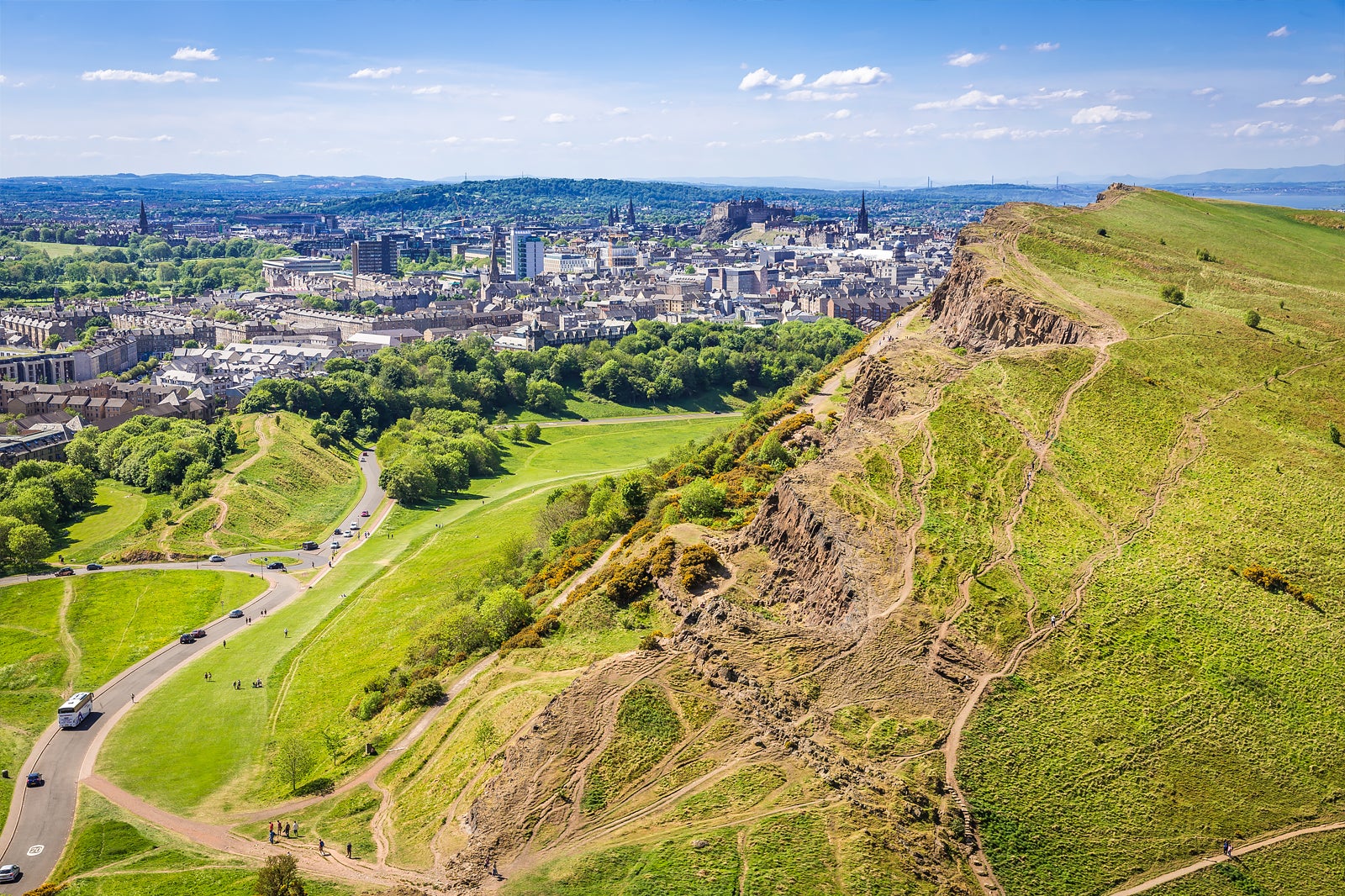 In winter, Edinburgh glistens with snow-dusted hills and frost-covered branches. Wrap up and take a bracing walk to feast your eyes on the city's panorama from the top of Calton Hill or the inactive volcano, Arthur's Seat. Beneath you, a cityscape of steeples, craggy-topped Edinburgh castle and the waters of the Firth of Forth unfold.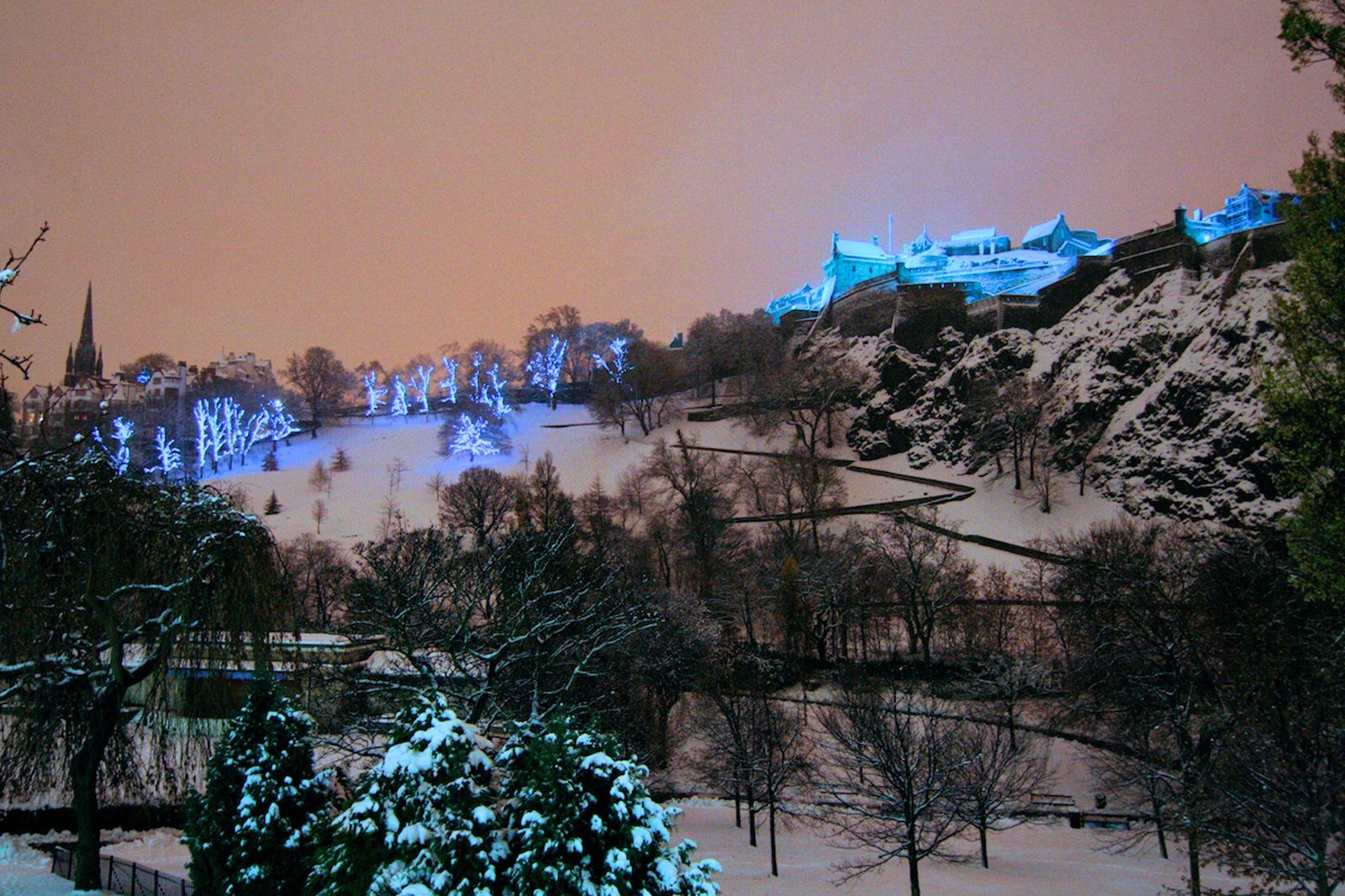 Edinburgh winters are filled with festivities. Santa marks his arrival for Christmas with a Lantern Parade and storytelling. The new year starts with a bang with Hogmanay, where the customary 'first footing' of visiting strangers with a lump of coal after midnight brings plenty of goodwill.
On your Edinburgh winter break, join locals for 4 days of revelry with torchlit processions and concerts in Princes Street Gardens, and a knees-up ceilidh of traditional Scottish music. The poet Robert Burns' birthday is celebrated with haggis, whisky and poetry on Burns Night in January. The poem Address to a Haggis is recited in honour of the world- famous meat dish.
photo by Rob Schulze (CC BY-SA 2.0) modified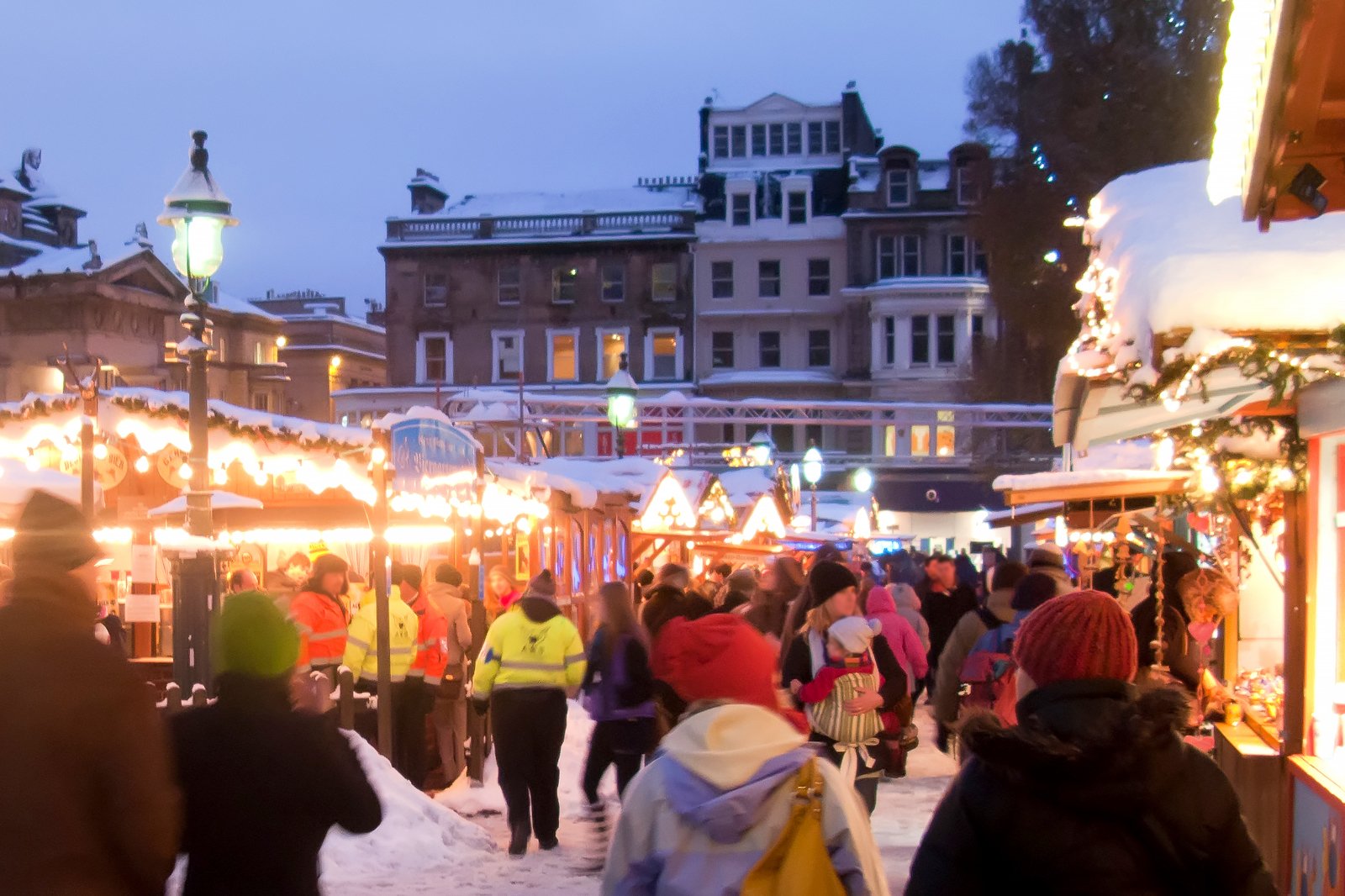 Christmas decorations in major department store windows along busy Princes Street beckon shoppers inside with their array of seasonal Scottish goods. Edinburgh's Christmas lights thread through shopping streets to create a festive atmosphere. Scottish food and home-designed jewellery fill Edinburgh's Highland Village Christmas Market, where customers are warmed through with glasses of mulled wine while they browse.
Buy quirky hats in Grassmarket and woollen scarves along the Royal Mile to make your Edinburgh winter holiday even cosier.
photo by Tony Austin (CC BY 2.0) modified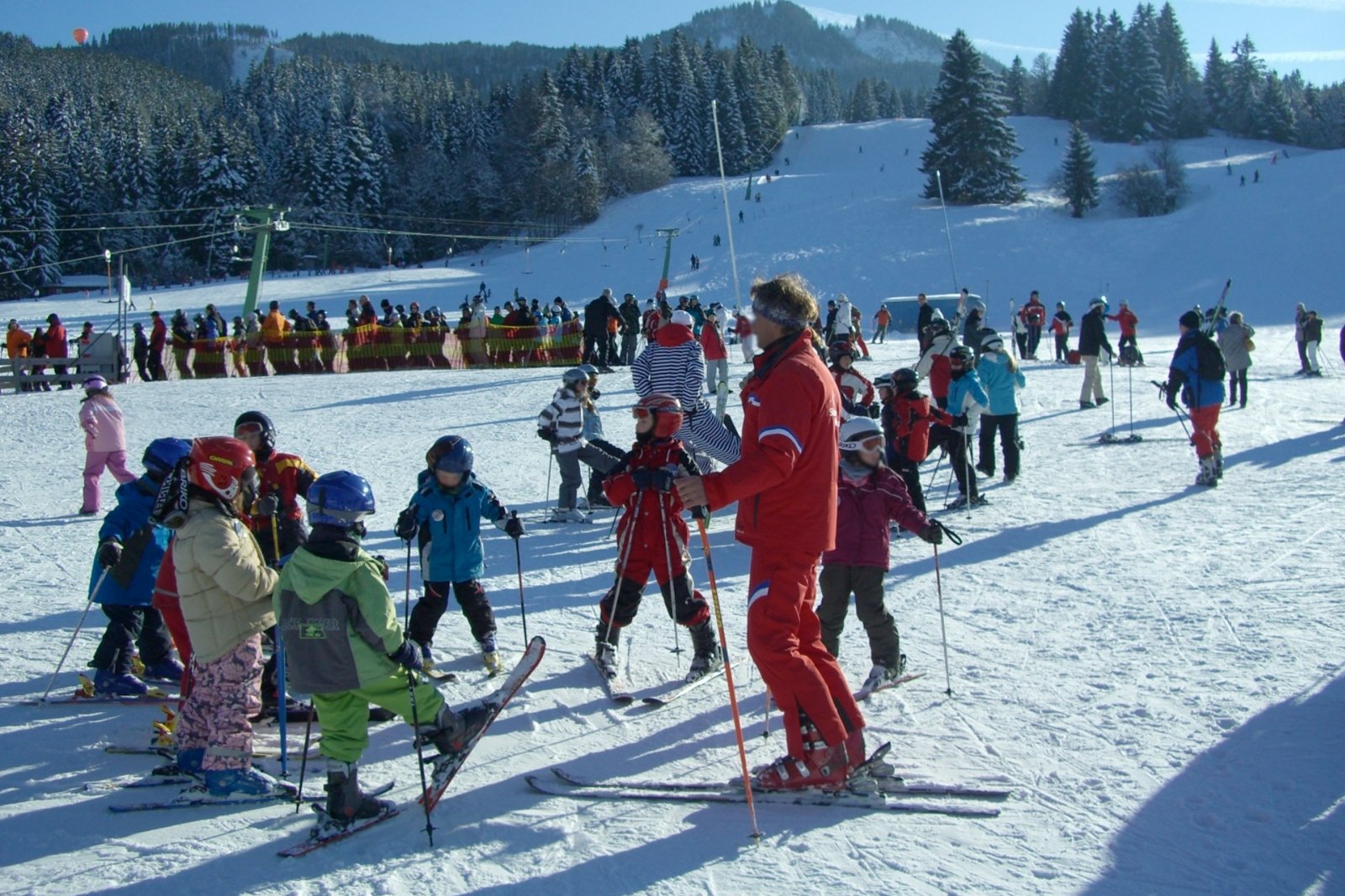 Book an Edinburgh hotel in winter to enjoy seasonal sports without breaking into a sweat. Cheer on local ice-hockey team the Edinburgh Capitals in the national league in this high-octane event or take skiing lessons on the dry slopes at Midlothian Snowsports Centre.
Cosy up in a pub with Scotland supporters and a warming glass of whisky to watch the hard-fought Six Nations rugby tournament.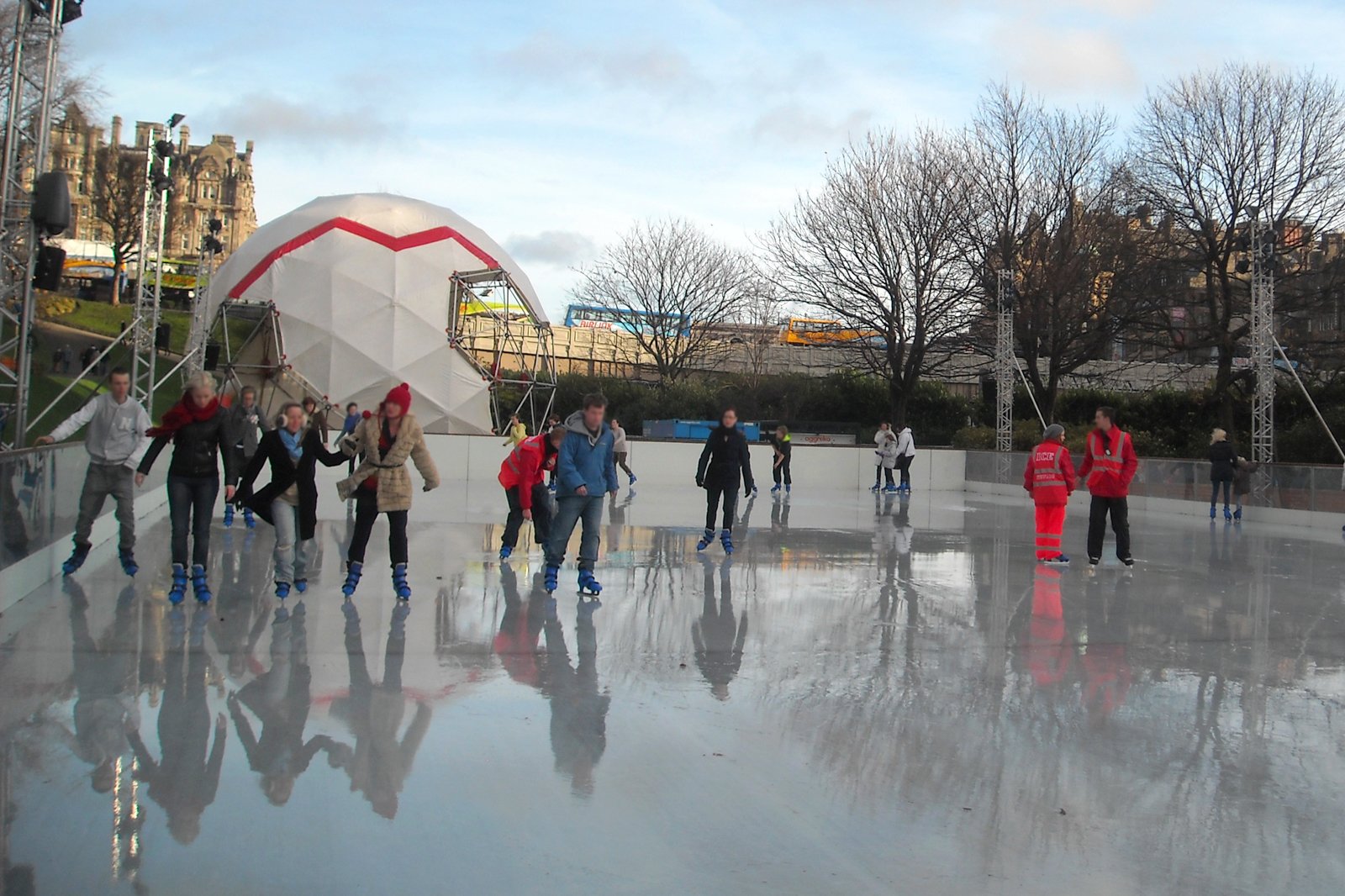 A winter break in Edinburgh means the Winter Wonderland in Princes Street Gardens, where skaters glide around Britain's largest open-air ice-rink. By the landmark Scott Monument, the sparkling Ferris Wheel turns and the traditional carousel makes music as the horses revolve.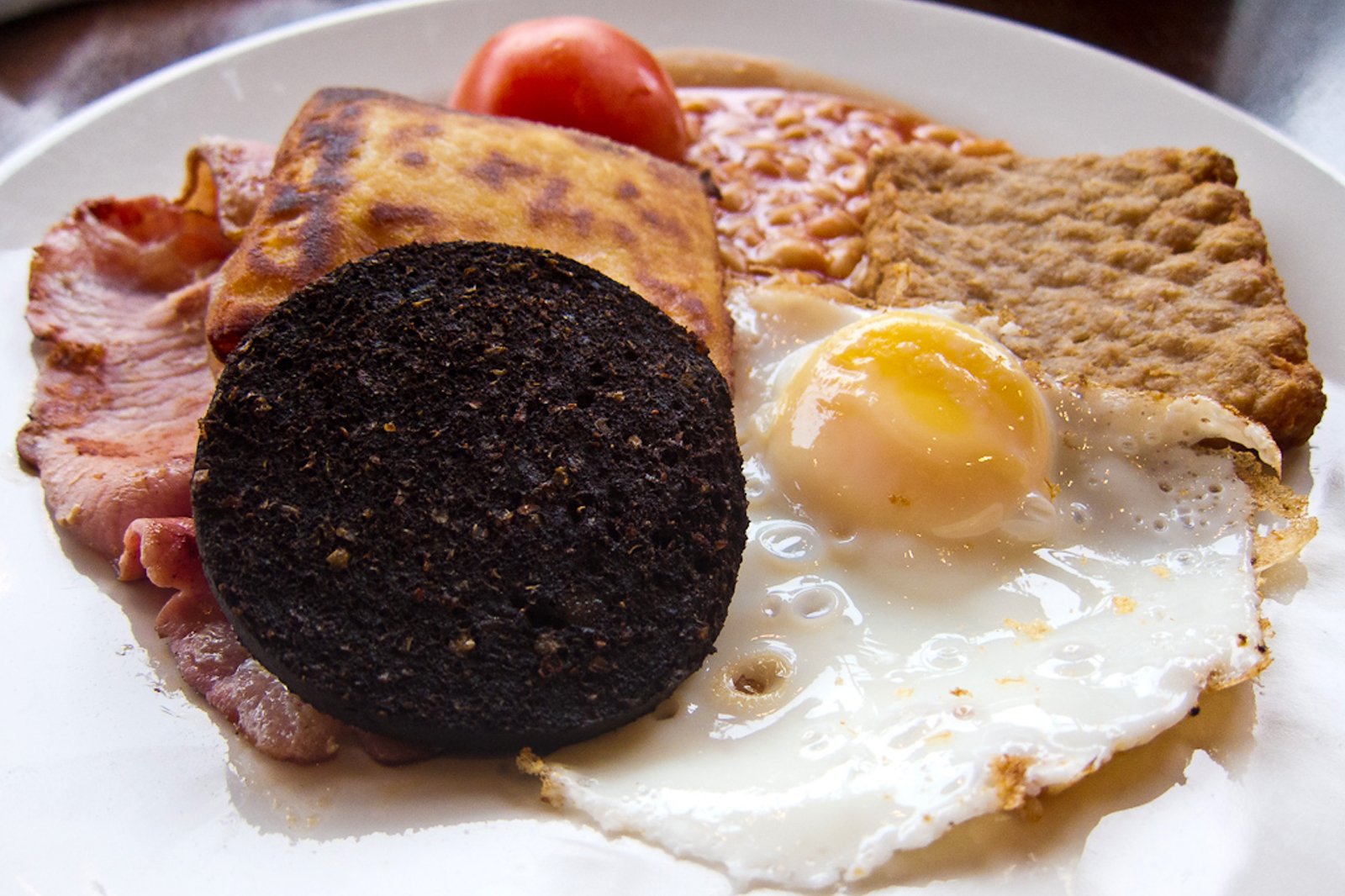 Warm up on chilly mornings with a traditional Scottish breakfast of bacon, eggs, black pudding and potato scones. In Edinburgh, winter is the best time to feast on gamey meat and rustic vegetables, with hearty pheasant adorning any dinner table.
photo by David Blaikie (CC BY 2.0) modified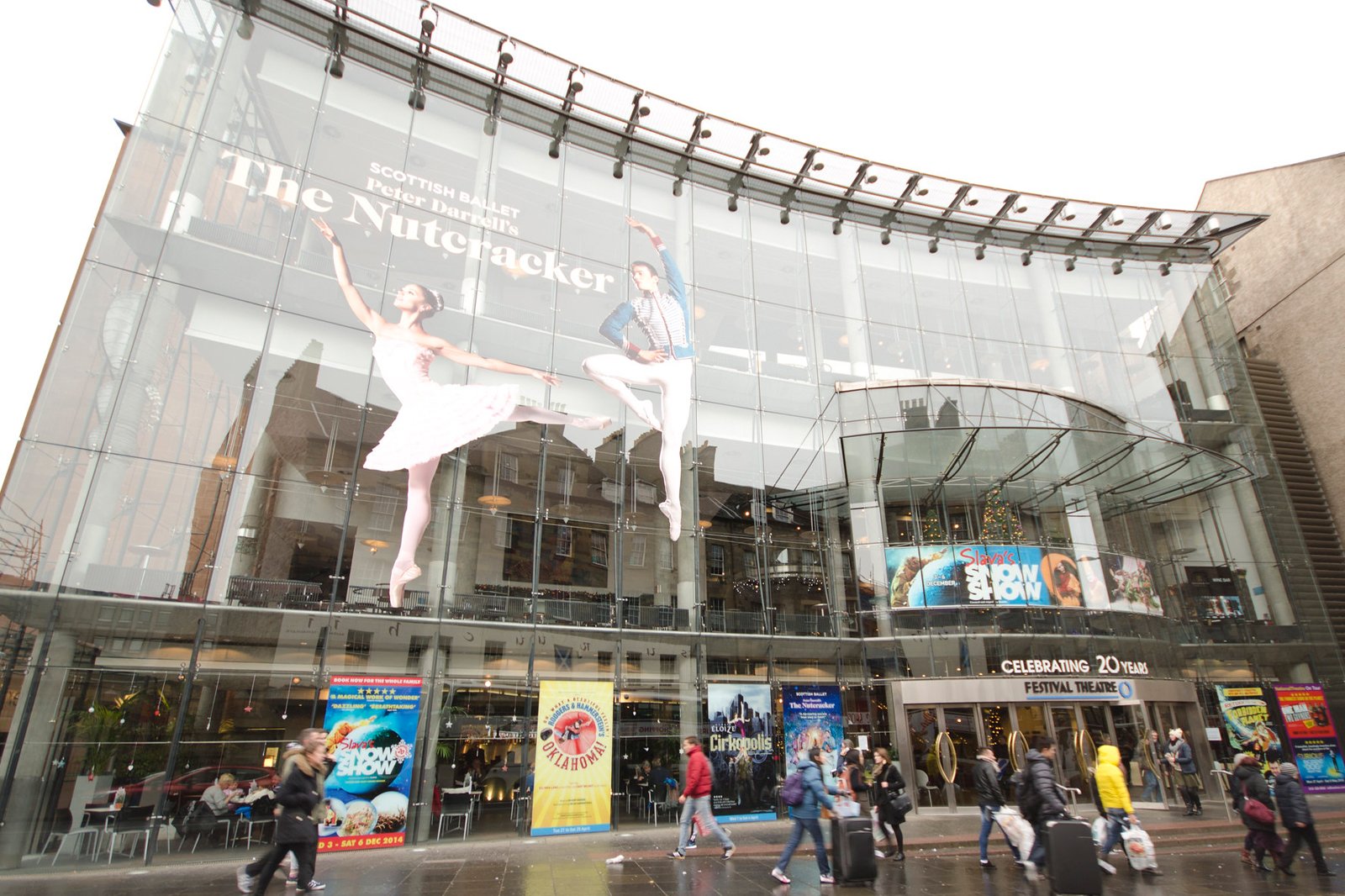 If it's winter in Edinburgh, then it must be the pantomime season. Popular fairytale classics like Puss in Boots, Jack and the Beanstalk and Cinderella come alive on a festive stage with swarthy princes, blushing heroines and a whole slew of wicked cross-dressing stepmothers.
Audience participation is part of the fun. For something a little more artistic, keep a look-out for international dance companies performing at the Edinburgh Festival Theatre.
photo by Dancewear Central (CC BY 2.0) modified