10 Money Saving Tips in Edinburgh
How to Enjoy Edinburgh With a Small Budget
Visiting Edinburgh on a budget is truly possible and can be enjoyed thanks to the many possibilities the hilly Scottish capital offers. Though Edinburgh is a popular destination for sightseeing excursions and holidays, planning a visit to the city doesn't have to break the bank.
With the right planning, you can experience the best that Edinburgh has to offer without spending a bundle. Take a look at these tips for saving money in Edinburgh to plan your fun-filled, budget-friendly holiday with great historical landmarks, views, and budget dining options available around the city.
1
Tour historic churches for free
Admire Edinburgh's majestic landmarks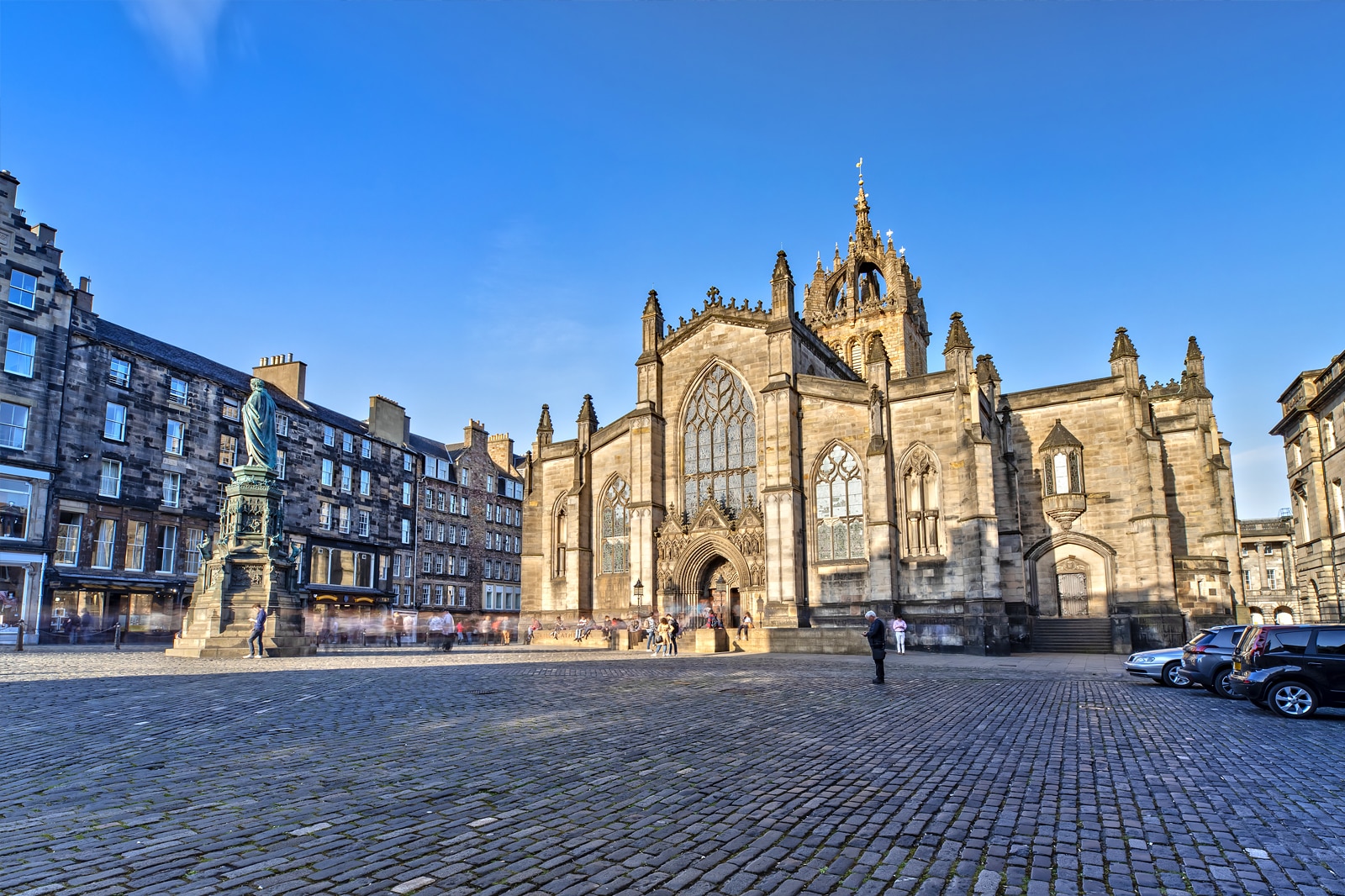 Edinburgh has beautiful, historic churches with spectacular architecture that are often a popular attraction with travellers. Fortunately, many of the churches in the city are free to visit, including St Giles Cathedral and Greyfriars Kirk. While you can visit for free, many churches offer guided tours that include historical information and anecdotes about these fascinating buildings for a small admission fee.
You can check the schedules as well because specific events like night tours and ghost tours are available for free on specific nights. You can get a discount for buying multiple tour tickets and group tour tickets as well.
2
Take to the city on foot
Edinburgh is a very walkable city, after all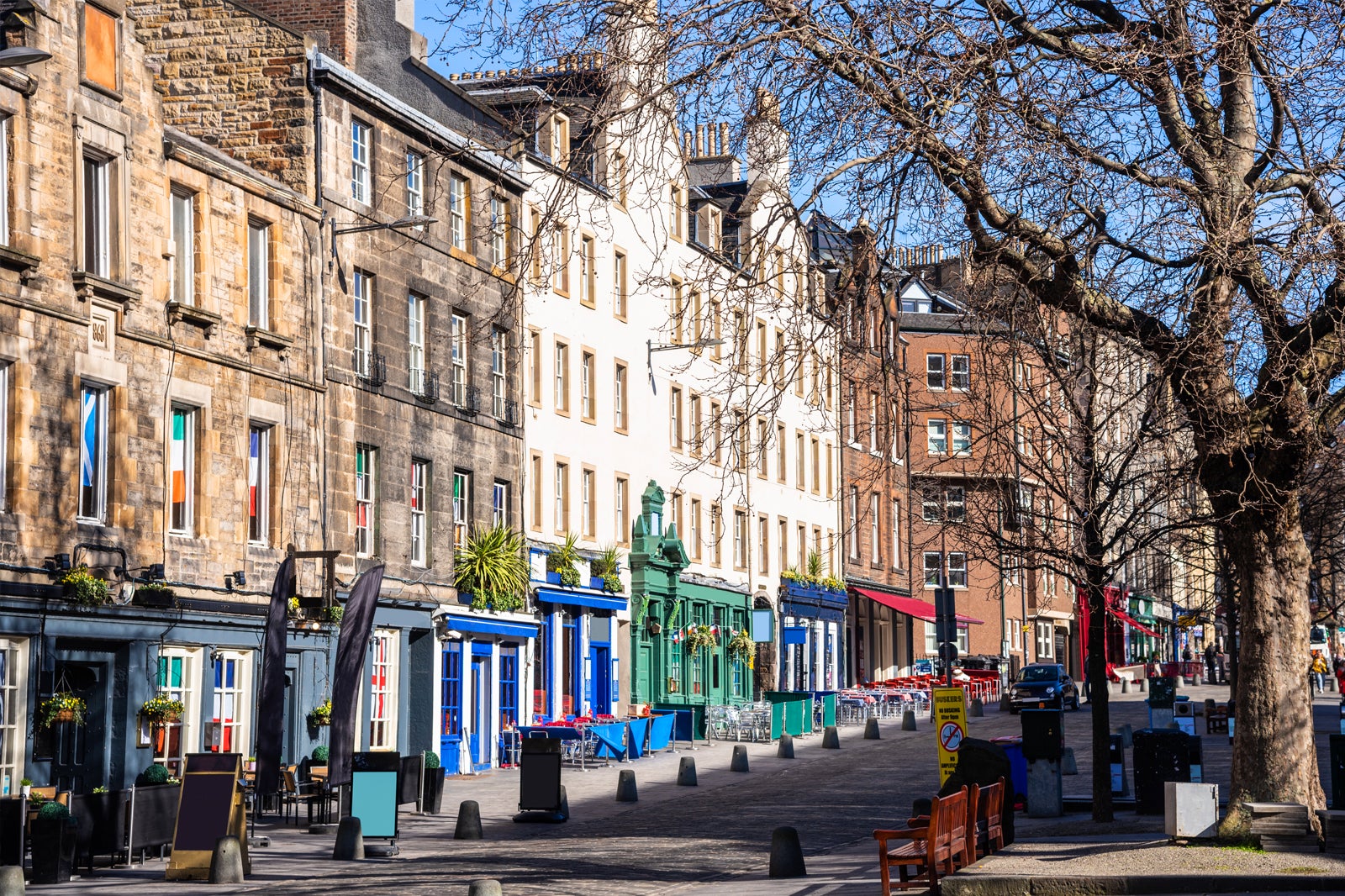 Edinburgh is a very walkable city, making it easy to get around without the need for public transport. Most of the attractions are located within Old Town and New Town, so you can walk from your accommodation to most places within the city. Walking is also a great way to take in the city since you'll pass shops, restaurants, cafes and bars along the way that you may not have noticed before.
If you want to get around a little faster than on foot, you can hire a bike and cycle around the compact city, which is still an inexpensive travel option.
3
Book travel and accommodation early
Plan your visit to Edinburgh well ahead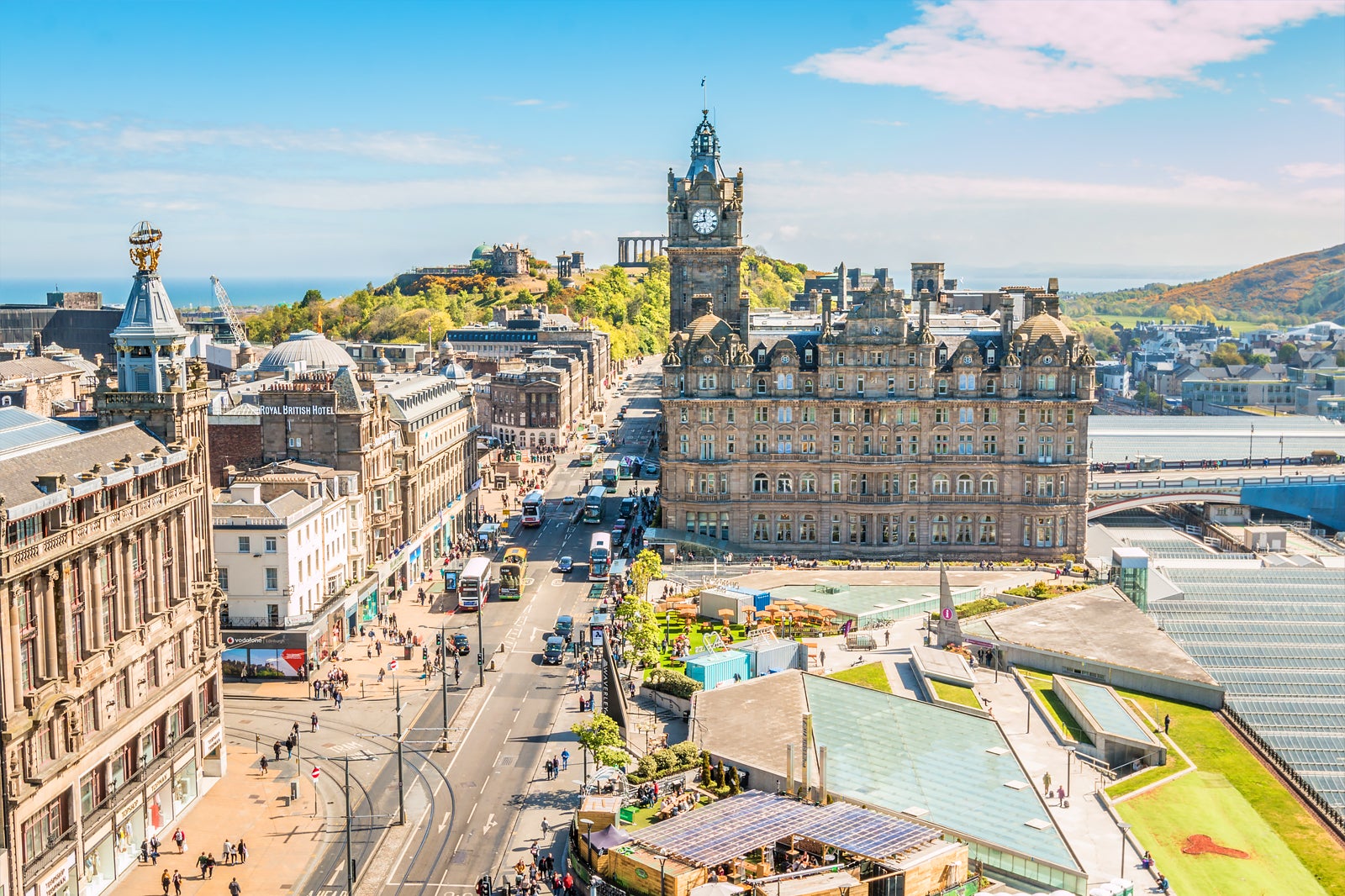 Even if you travel to Edinburgh in the off-season, booking last-minute airfare and accommodation means higher rates and fees. If you're planning a trip to Edinburgh, it's best to book your airfare and accommodation as early as possible, at least 6 months ahead of your travel dates, to get the best rates.
Also, you can pre-book any tours, tickets or experiences you're planning for the trip, so most of your holiday will be paid for in advance. You may even find that the savings you have from early planning and booking gives you a little room in your budget to splurge on nice dinners or more attractions and tours.
4
Use public transport for farther travel
From convenient buses to trams and trains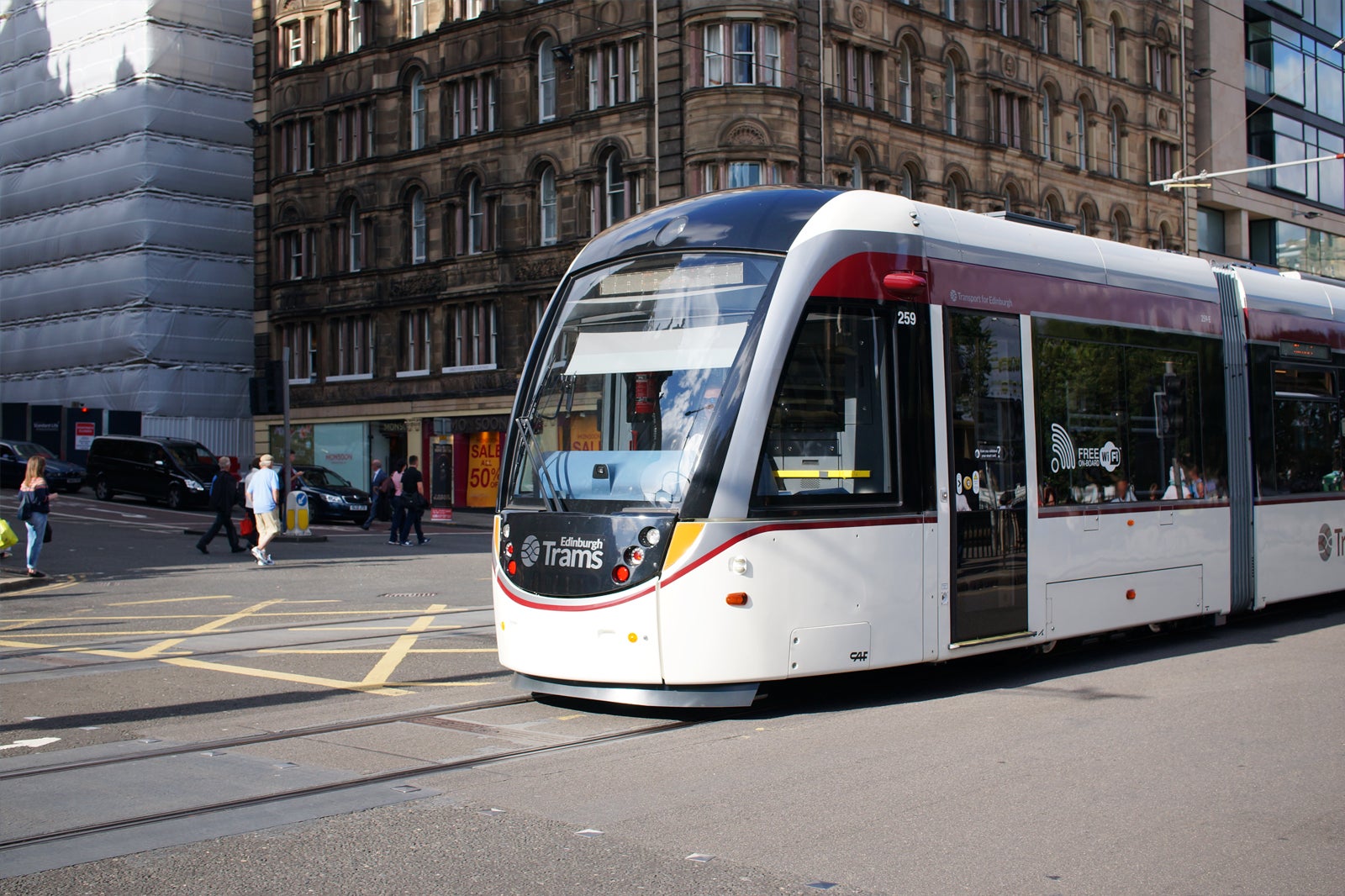 If you need to travel outside of the central city area, or you're not up for walking around, Edinburgh's offers a few budget-friendly public transport options. The buses are convenient and cheap, especially if you book an all-day ticket for unlimited travel. If you're planning to use public transport for the duration of your trip, you can get a weekly pass to save even more.
Edinburgh also has an extensive tram network that connects with the airport, trains and various stops throughout the city. Both trams and buses are a great option if you're travelling a longer distance or if you want to walk only part of the way to a destination.
5
Spend some time in free museums
Learn about arts and history, at no cost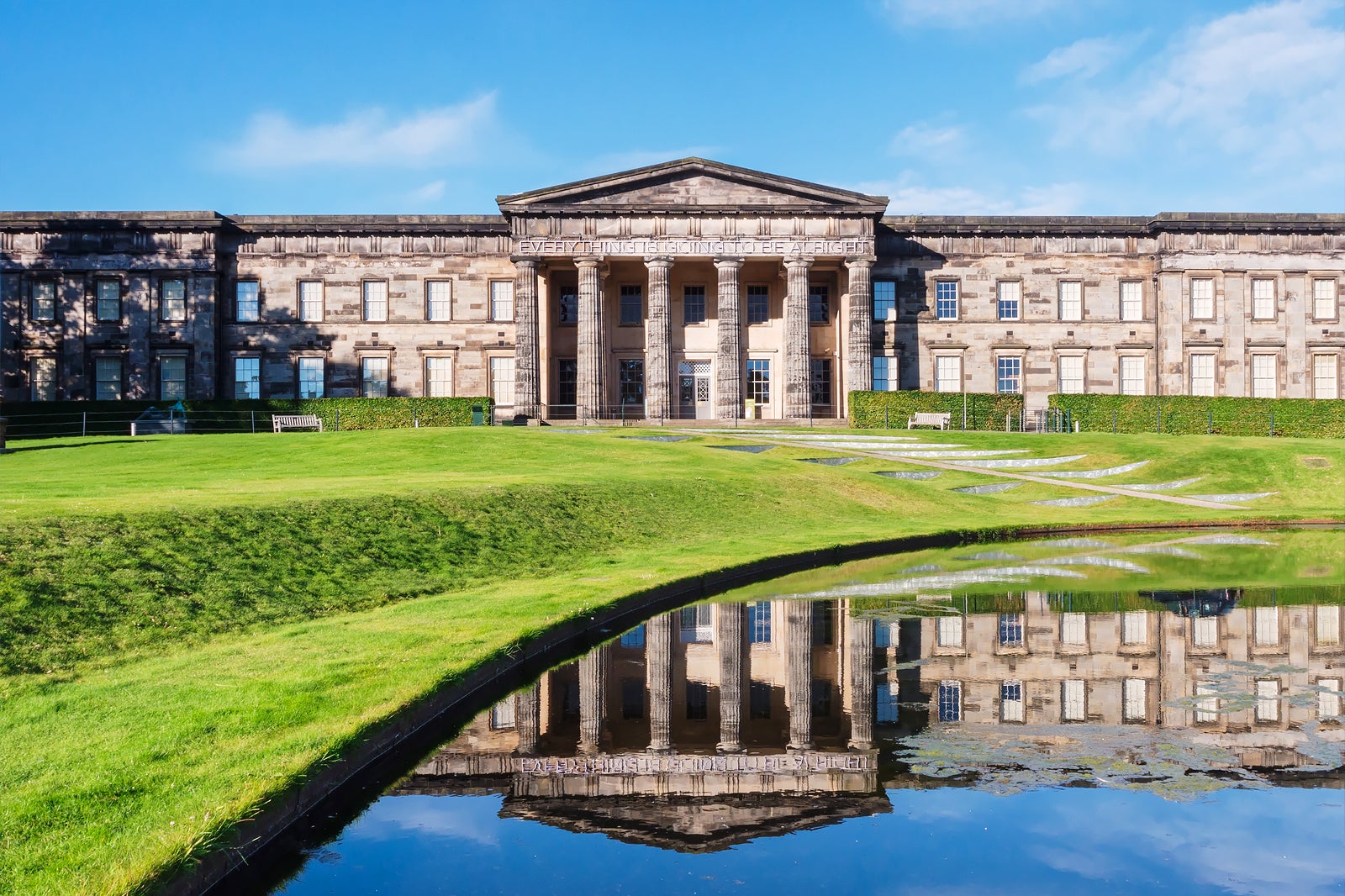 One of Edinburgh's biggest traveller draws also happens to be one of its best money-saving advantages. Many of the city's galleries and museums offer free admission to see their permanent collections, including the Scottish National Portrait Gallery, the National Museum of Scotland, the Writers' Museum and the Scottish National Gallery of Modern Art.
You can find plenty of hidden gems that offer free admission as well, such as the People's Story, the Queensferry Museum and the Museum of Childhood. Several architectural landmarks are free to visit or host free admission events as well, including the Scottish Parliament Building and the City Chambers.
6
Explore the city's parklands
Vast green spaces to enjoy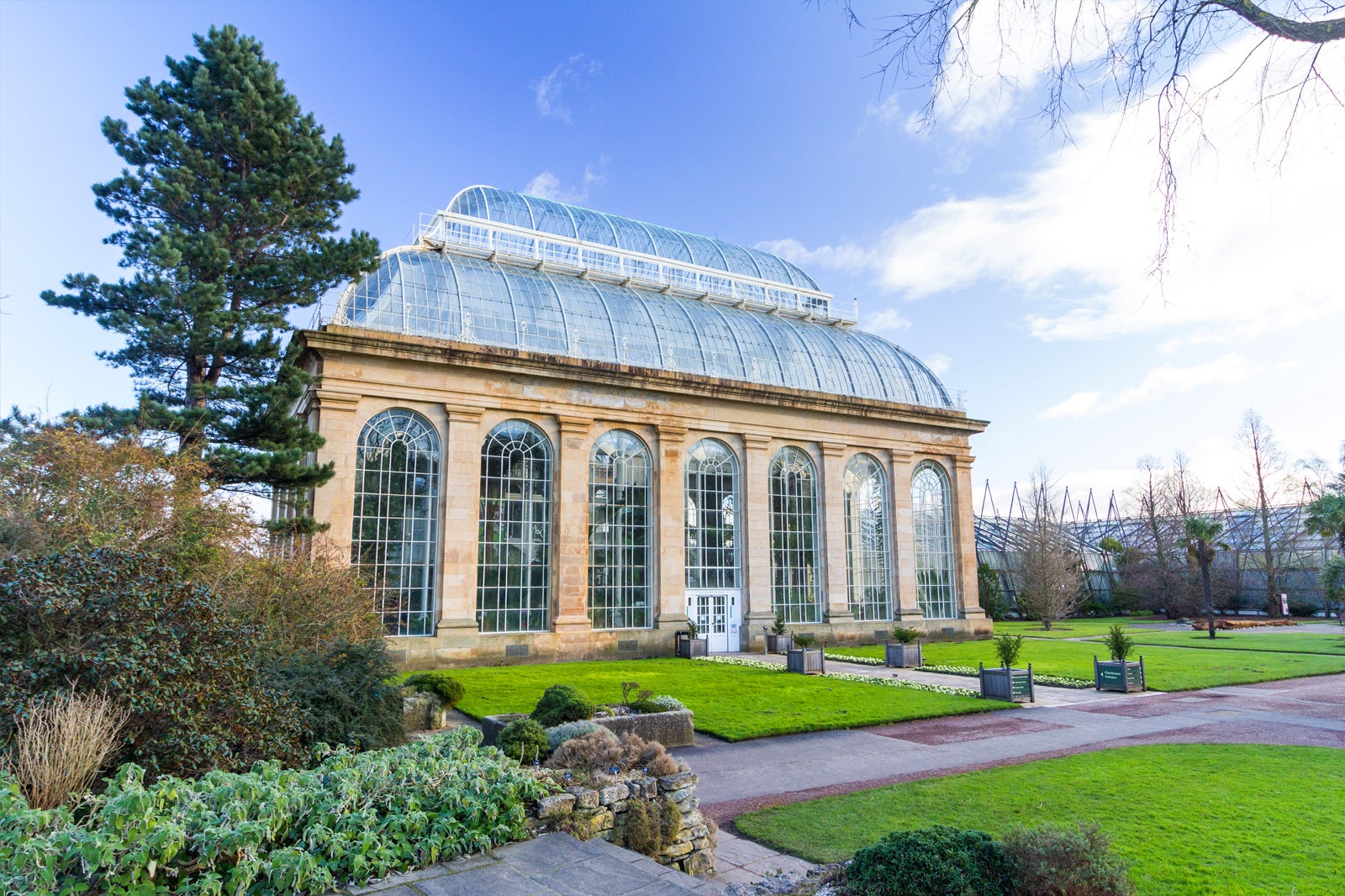 One of Edinburgh's most exciting attractions also happens to be free, giving you a chance to save on your trip without feeling like you skimped. The city is filled with parks and natural green spaces you can explore, such as the Princes Street Gardens, a quiet park beneath the shadow of the castle.
There's also the Royal Botanic Garden Edinburgh, a sprawling space with flowers, trees and shrubs within themed glasshouses ranging from desert environments to the tropics. You could spend hours exploring Holyrood Park as well, which is home to a wild landscape of glens, ridges, lochs, hills, and basalt cliffs.
7
Try a cheap themed walking tour
Take a stroll, taking in Edinburgh's highlights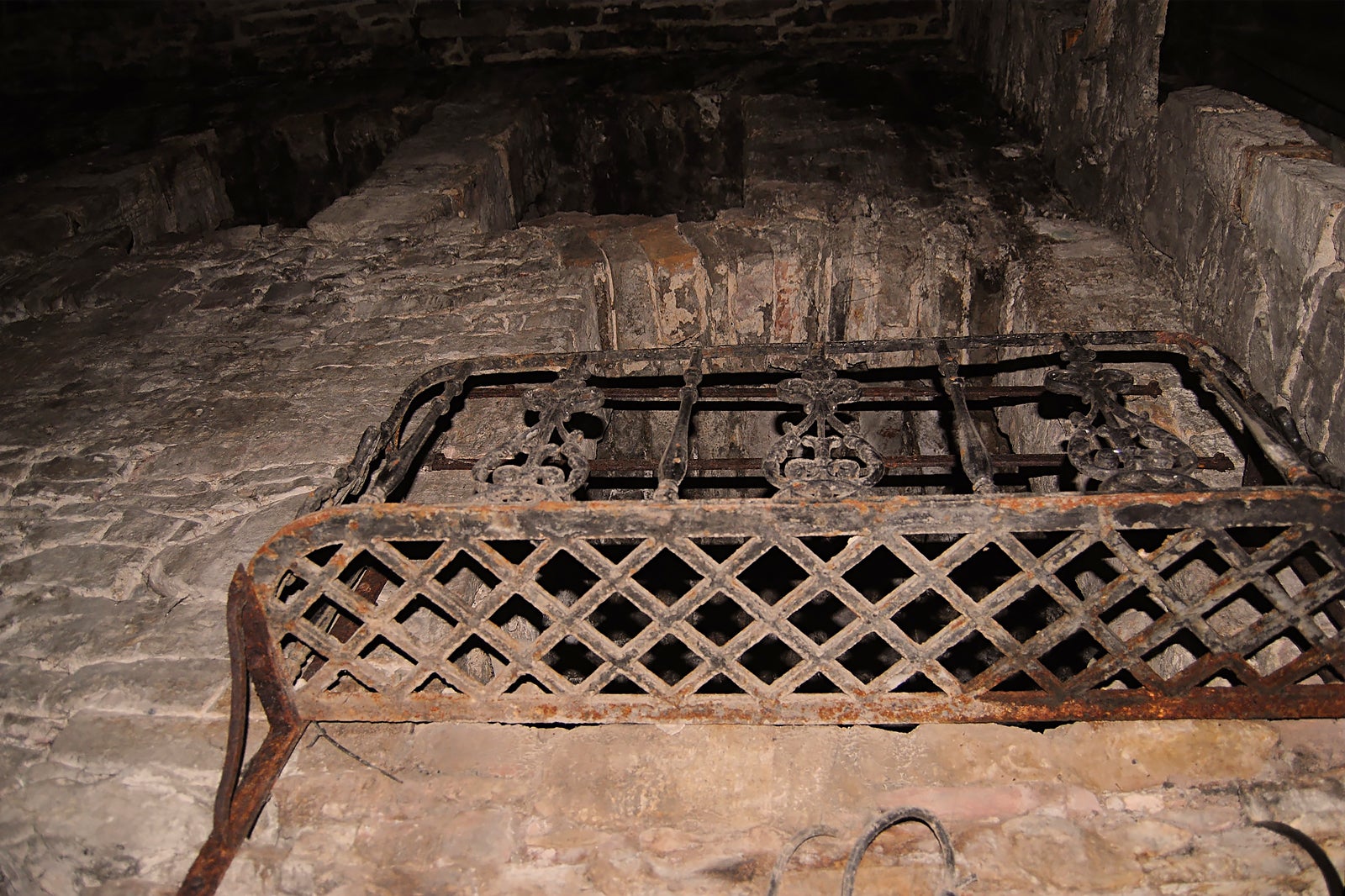 Edinburgh's unique culture and storied past are showcased in a variety of walking tours that are free or cheap. Walking tours are always a great way to get acquainted with a new city on holiday. Examples include the Gin Discovery Tour with the Edinburgh Gin Distillery and the Underground Vault Tour.
On this tour, you travel beneath the city streets to the spooky tunnels that were once home to spirits, serial killers and witches for a startling glimpse into the city's past. For a little of everything, you can book a free walking tour that takes you to all of Edinburgh's famous landmarks in Old Town, complete with some historical tales and legends.
photo by Helen Simonsson (CC BY-SA 2.0) modified
8
See the best views in the city
The hilly Scottish capital offers plenty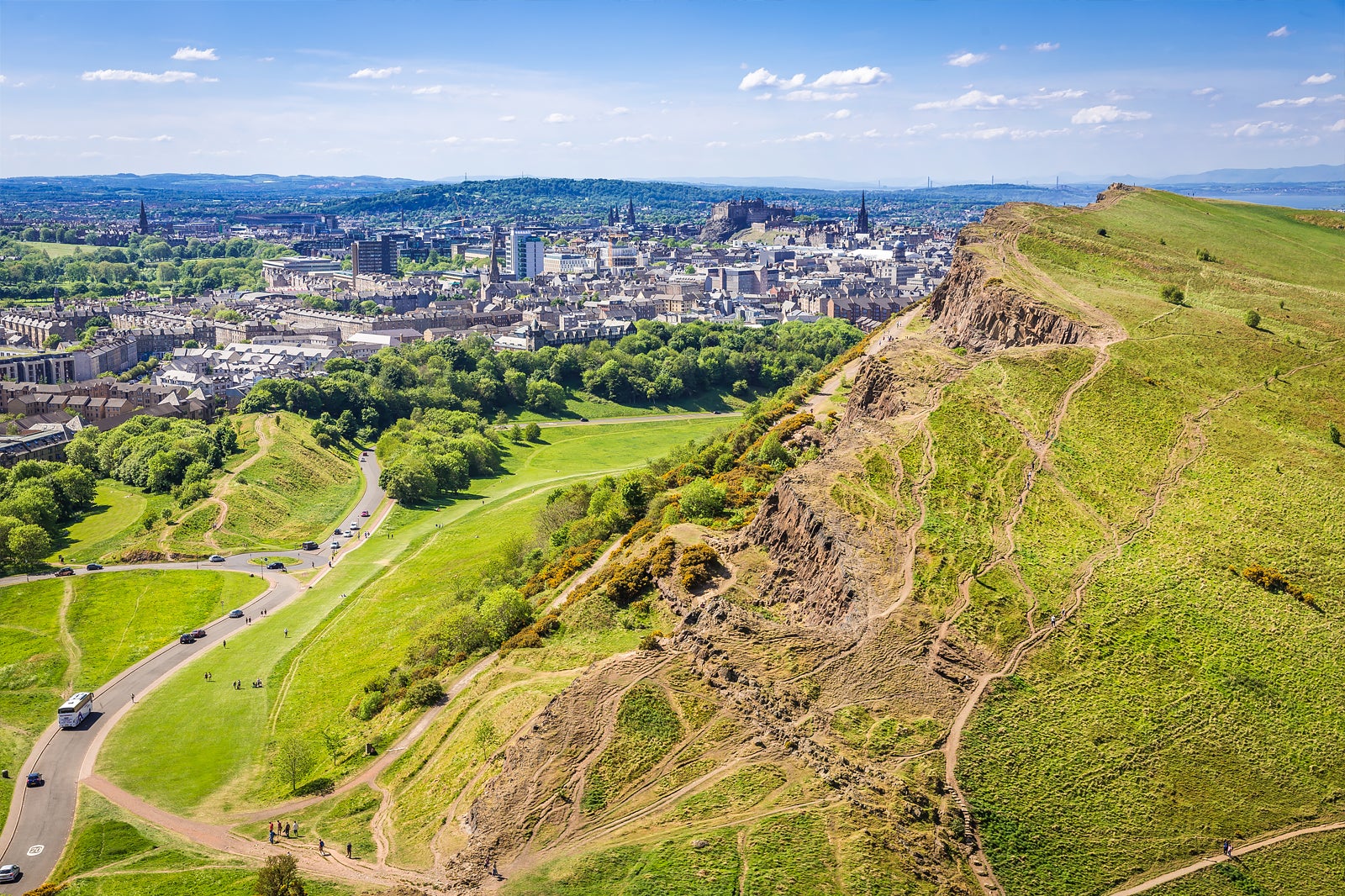 With 7 hills surrounding the city, Edinburgh offers numerous opportunities for spectacular views and photos. You could hike Calton Hill to take in panoramic views of the city and Arthur's Seat and explore the monuments at its summits such as the National Monument and Dugald Stewart Monument.
If you want to explore a little more, you can visit Arthur's Seat, a dormant volcano in Holyrood Park with hiking trails to the top. Several landmarks within the city offer rooftop viewing tours for a low price, such as the St Giles Cathedral, the National Museum of Scotland and Camera Obscura.
9
Travel during the off season
Simply avoid the crowds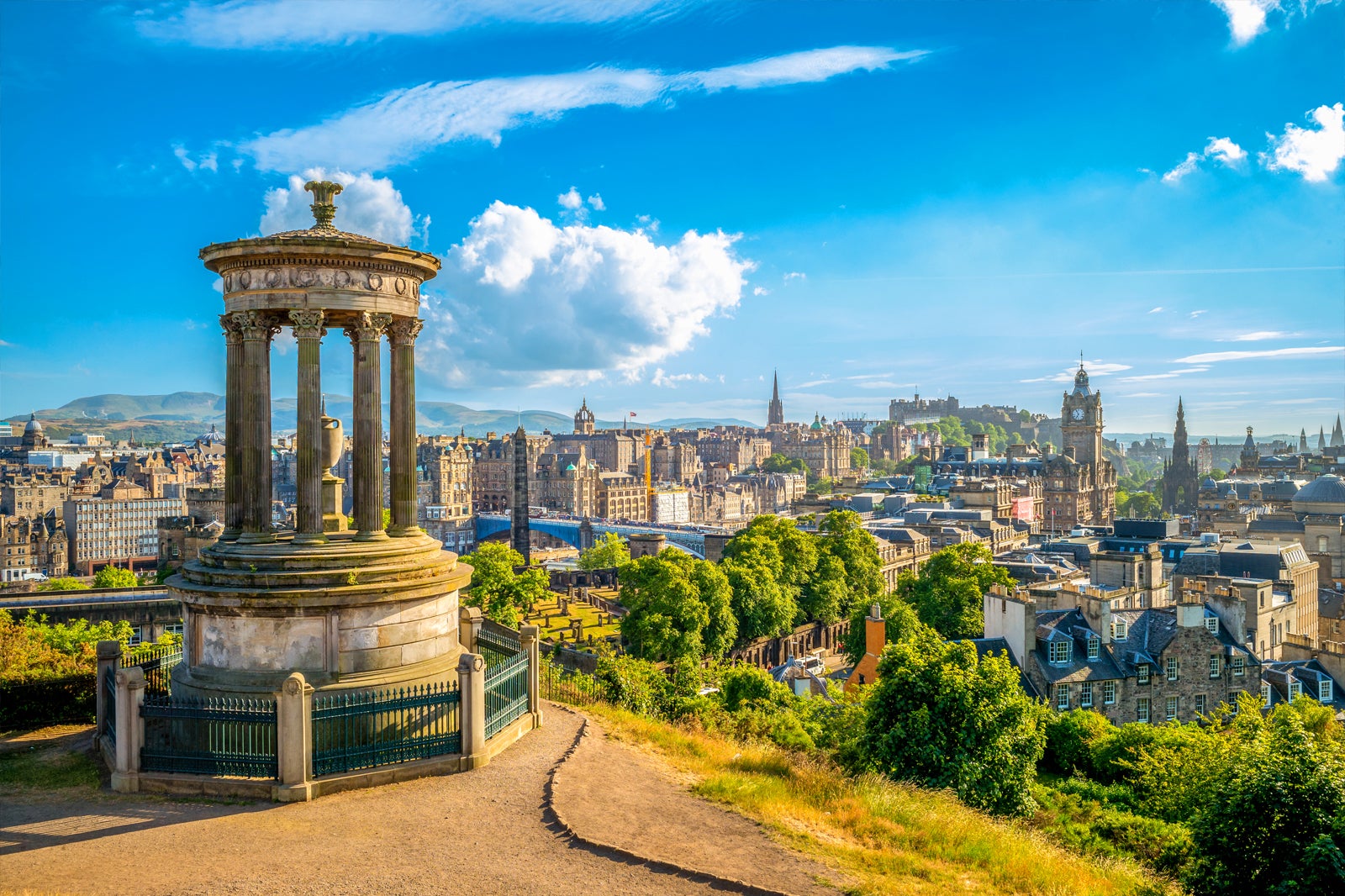 With its unpredictable weather patterns, travel to Edinburgh is most popular – and most expensive – during the warmer months of March to September. It's also busy during the Christmas holiday season. If you want to save on your airfare and accommodation, the best time to travel to Edinburgh is during the off-season, which falls between November 1 and December 12, then December 26 to March 14.
It's also best to book your flight on weekdays when the fares are cheaper. Another benefit of travelling during the off-season is that you can see most of the attractions without the crowds.
10
Dine around Nicholson Square
Find a wide, budget-friendly variety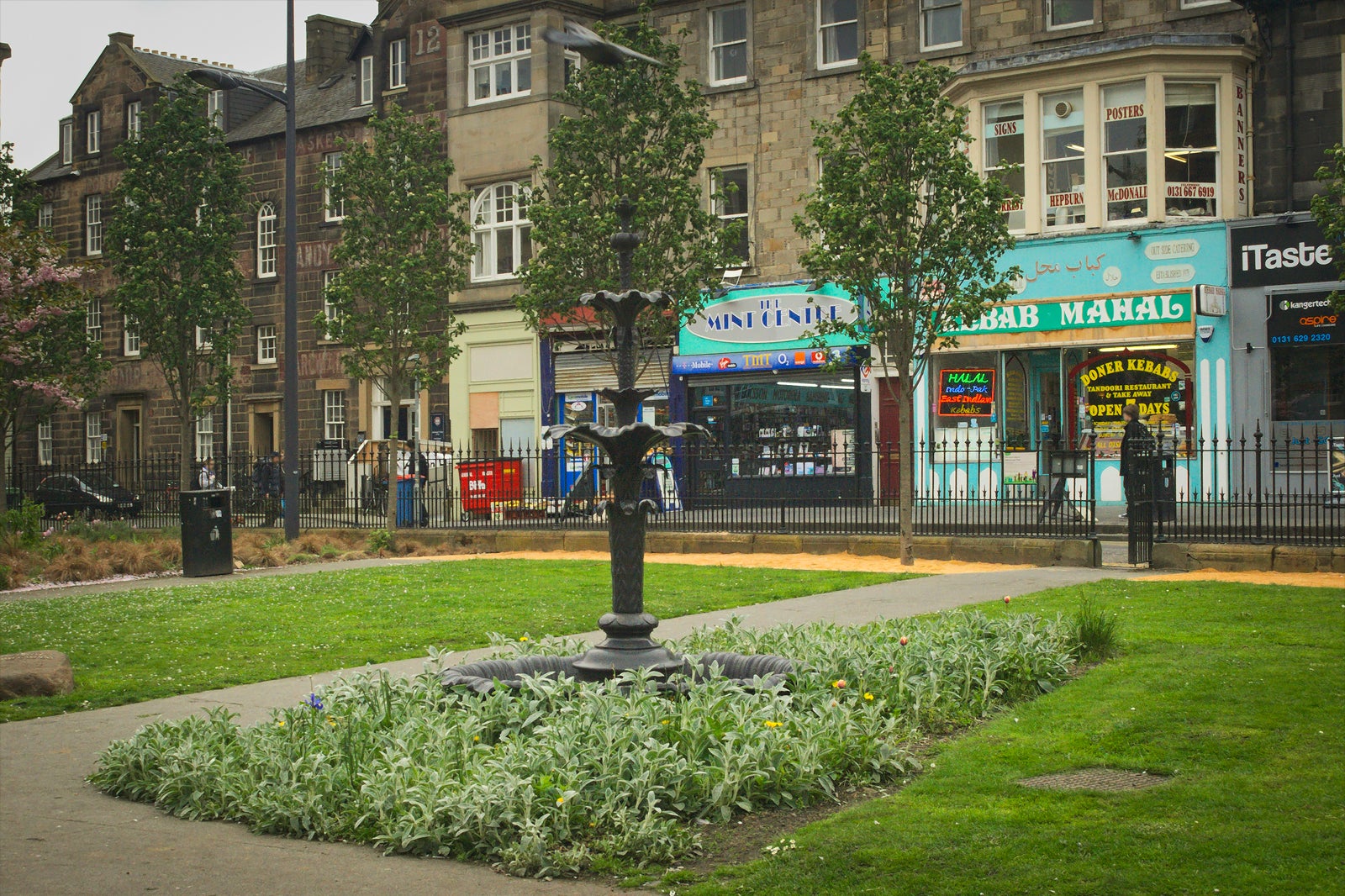 You can find plenty of places to eat and drink in Edinburgh on a budget. Nicholson Square is a popular area for university students to hang out, so it has the greatest concentration of budget-friendly restaurants and cafes. There are many options for ethnic fare in Nicholson Square, such as Lebanese cuisine, Chinese takeaway, curry takeaway and more.
You could also find cheap meals at restaurants throughout the city's more popular traveller district, such as Grassmarket and Canongate. Local delicacies and prepared meals can be found at markets. The Street Food Fridays market is a favourite, which has different food stalls each week.
photo by Brian McNeil (CC BY 3.0) modified
Back to top