8 Things to Do in Edinburgh in Summer
Summer Holidays in Edinburgh
A summer holiday in Edinburgh often includes outdoor recreational activities. The city enjoys clear skies during the summer months, meaning you get to enjoy picnics in the city's flowery parks, a number of world-class festivities, as well as free exhibitions, film screenings, and music concerts. Over a million arts fans opt for a summer break in Edinburgh during the festival season. Book an Edinburgh hotel for summer sunshine and long evenings, al fresco dining, and colourful blooms.
1
Long walks and panoramic views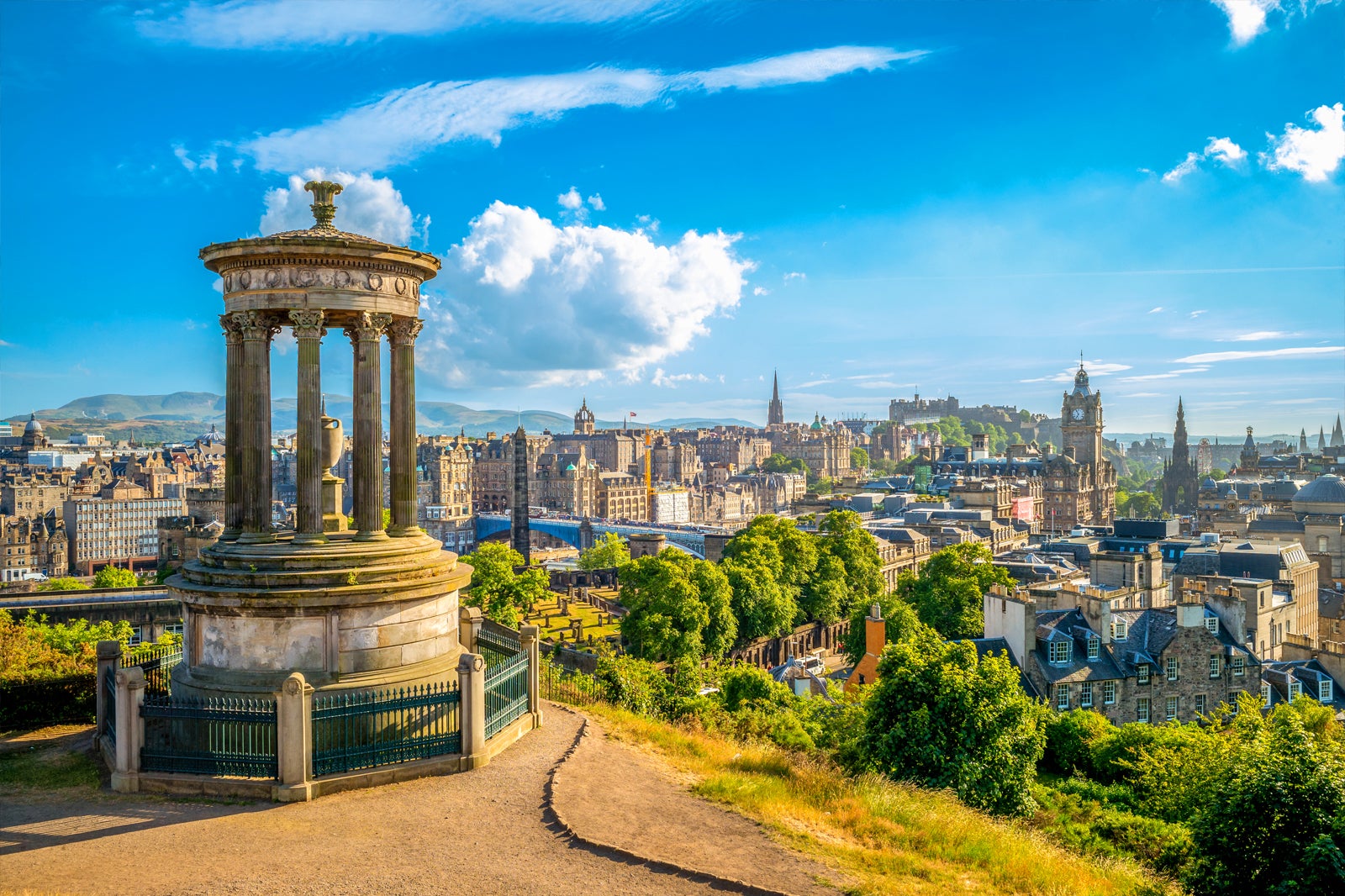 Couples
Families
History
Photo
Budget
With almost 18 hours of sunlight a day during the Edinburgh summer, it's the best season for long strolls and city views. For a vigorous walk, ascend cliff-face Salisbury Crags in Holyrood Park to Arthur's Seat for panoramic views from this famous dormant volcano. Nearby, Calton Hill has an assortment of monuments at its gentle peak, including the incomplete acropolis originally built as the National Monument of Scotland.
You can pick up the riverside Water of Leith walkway from the city centre, winding its way through the villages of Dean and Stockbridge, emerging into the Firth of Forth in Leith. Don't leave your Edinburgh hotel without a hat, sunblock, and a jacket for unexpected downpours.
Get to grips with Highland culture at this prestigious agricultural show, going strong since 1822. Top sheepdogs run rings round their woolly charges and prize cattle line up for inspection. Kids will love the playground with a giant tractor, and prize-winning beasts being shown off in the animal parade.
photo by alljengi (CC BY-SA 2.0) modified
3
Al fresco dining in Leith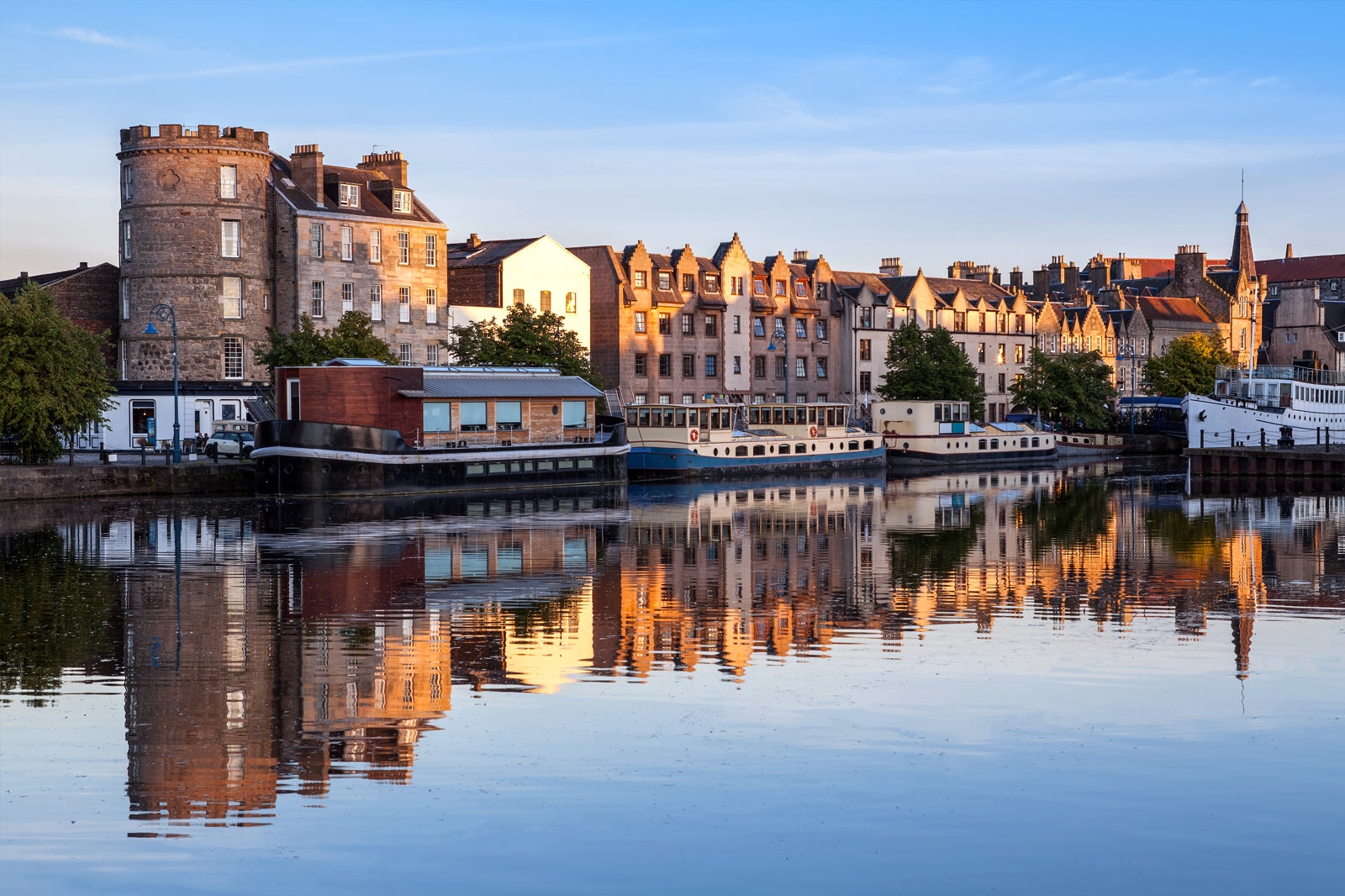 Once the downtrodden docks, this northern region of Edinburgh has enjoyed a recent facelift. Take a summer evening stroll along the waterfront walkway and choose a fish restaurant for dining al fresco or a cocktail while the sun sets over the Firth of Forth waters.
4
Royal Botanic Garden of Edinburgh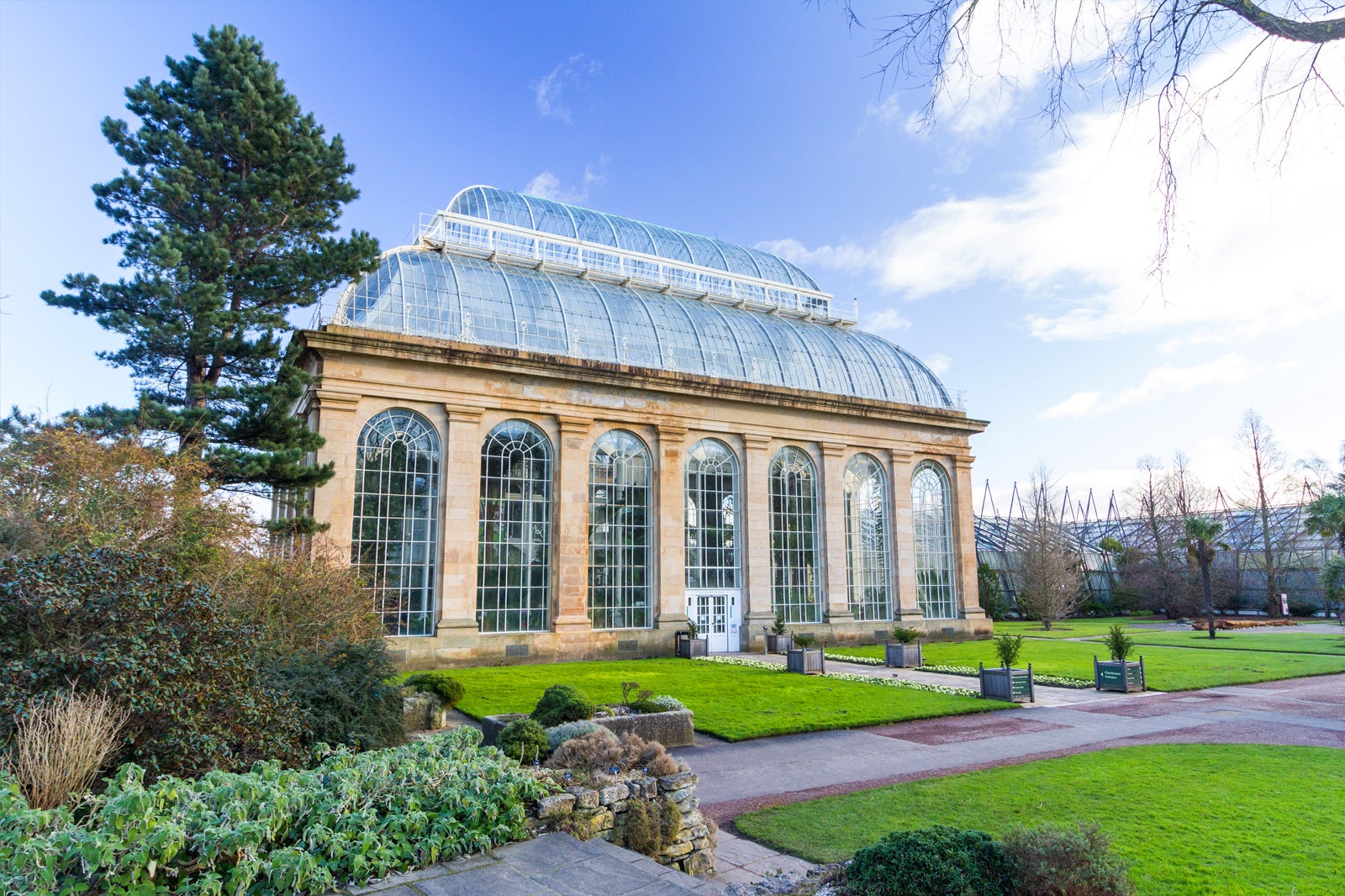 Couples
Families
History
Photo
Founded in 1670, the Royal Botanic Garden of Edinburgh really come into bloom in summer. The Queen Mother's Memorial Garden is split into 4 distinct areas of the world, with plants from Asia, Europe, North America, and the southern hemisphere. Look out for special summer events, such as guided walks with expert horticulturists and botanical art courses.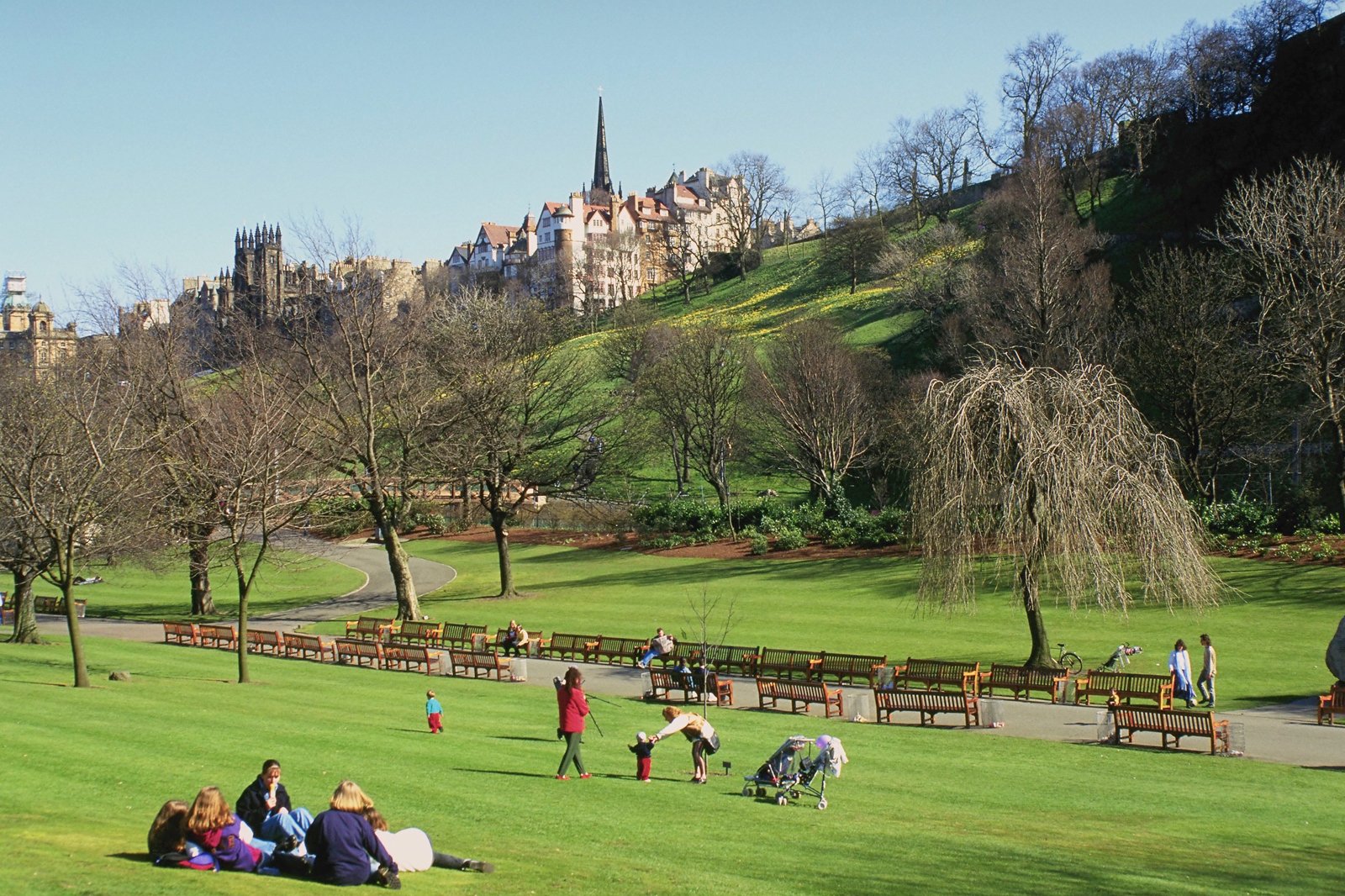 The dividing line between the New Town and Old Town, Princes Street Gardens are a peaceful oasis even in the frenetic festival season. Buy food from Princes Street food halls for a decadent picnic, alongside locals enjoying a lunchtime break. Further south, and popular with students from the nearby university, The Meadows' huge swathe of green is dotted with Frisbees and footballs and snaked with cycle paths.
6
Edinburgh Military Tattoo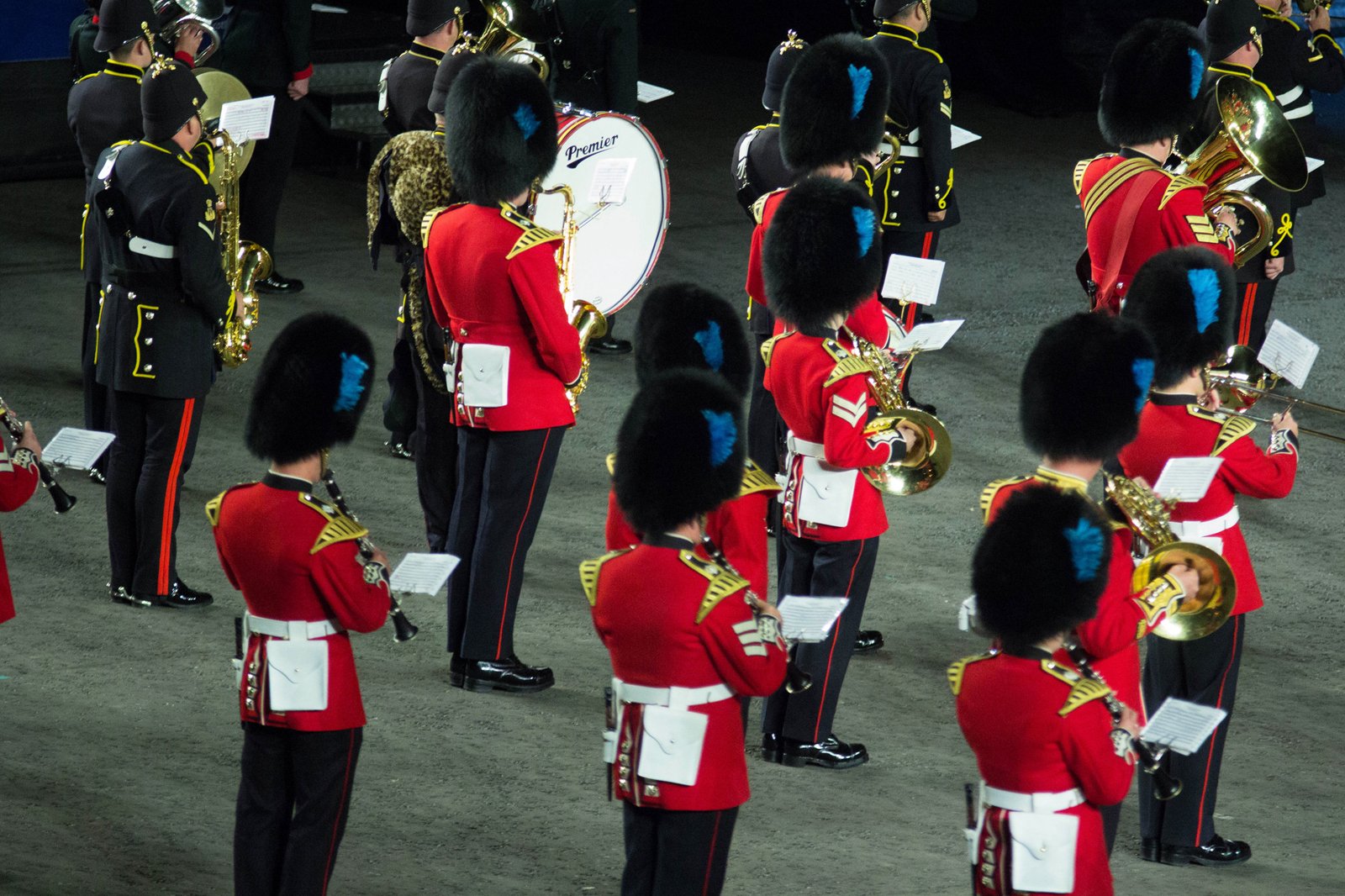 Pipe bands and Highland dancing take centre stage at this Edinburgh Castle show, but it's more than just bagpipes, kilts and military costumes. Parachute displays and performers from over 40 countries impress the crowds – the event's highlight is a lone piper performing Sleep Dearie Sleep on the castle ramparts.
photo by Graham Campbell (CC BY-SA 2.0) modified
7
Edinburgh International Festival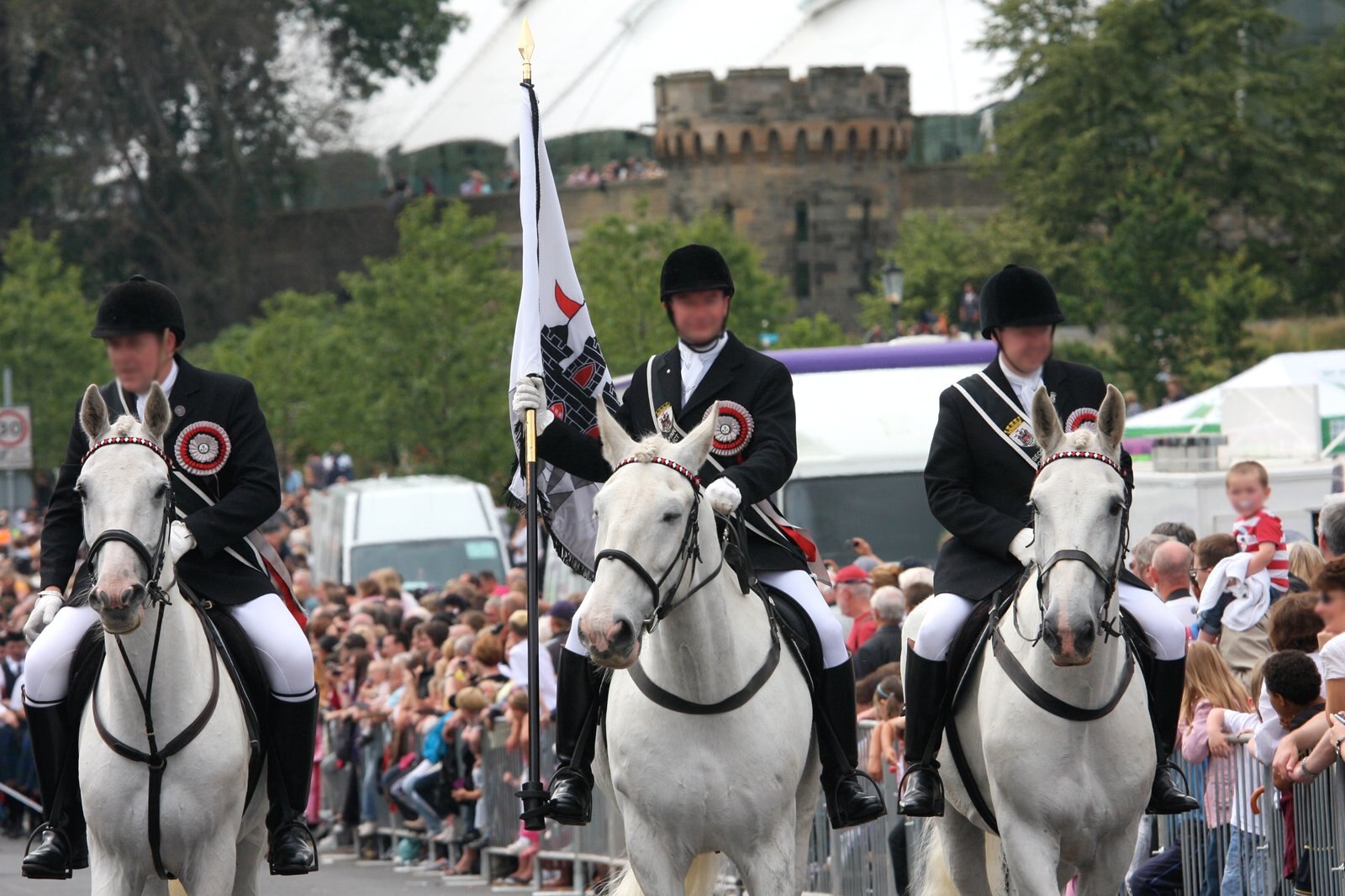 Couples
Families
Photo
Budget
Single
Group
This mammoth 3-week event is one of the world's largest arts festivals. Book early for big names and check out the grand opener Festival Cavalcade, led by over 150 motorbikes, floats and bands. Running alongside are countless other festivals, including the Edinburgh Festival Fringe, where contemporary comedy and edgy theatre take place.
photo by Ian Robertson (CC BY 2.0) modified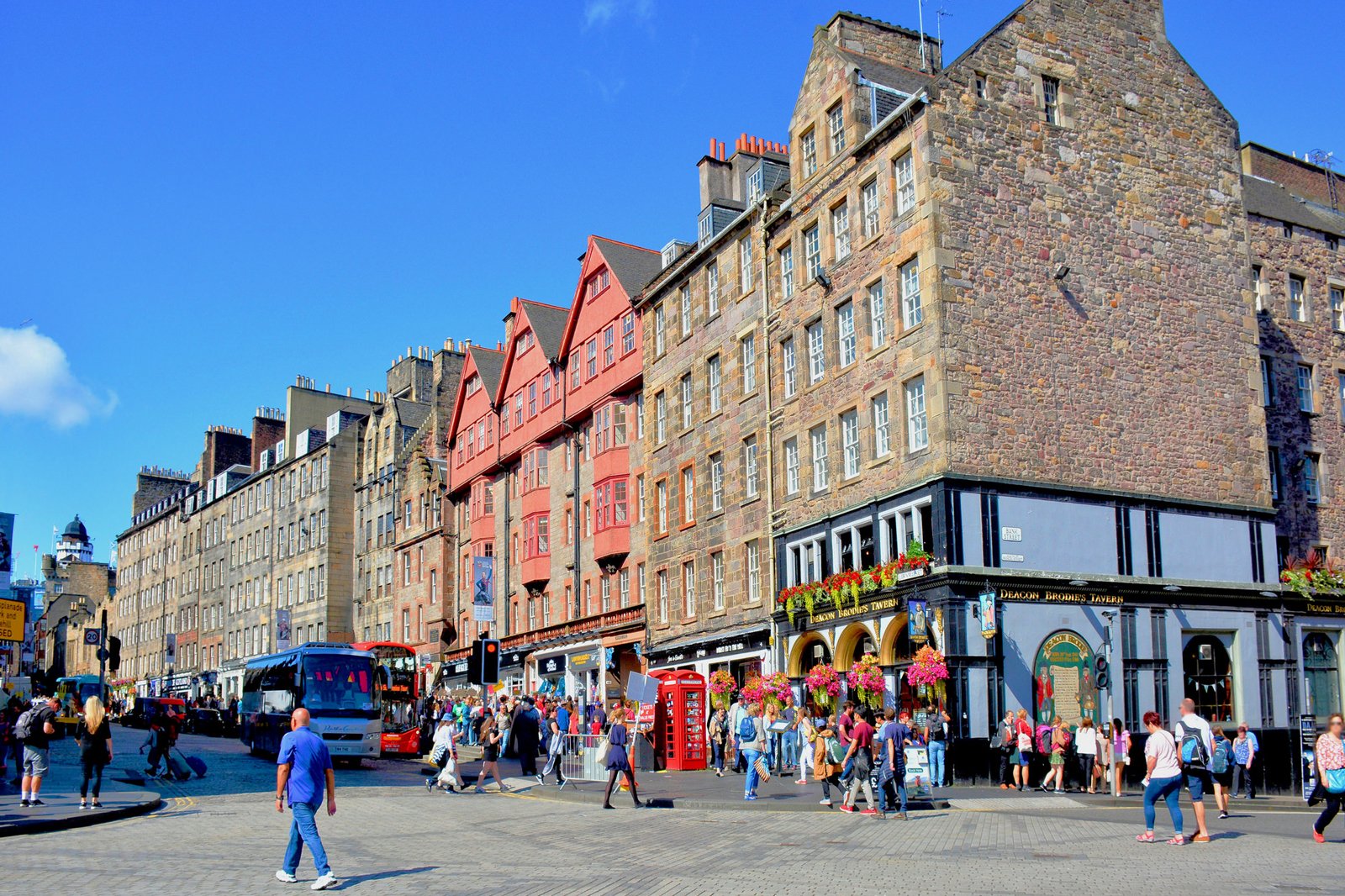 During August, the West End Fair brings together almost 100 exhibitors selling unique selections of contemporary jewellery, clothes and handicrafts. The Royal Mile is the place to find all things tartan and pick up the best malt whiskies. Browse Stockbridge's vintage shops for quirky clothes and accessories, and scour the summer sales at Princes Street's top stores, with late-night shopping on Thursdays.
photo by Mike McBey (CC BY 2.0) modified