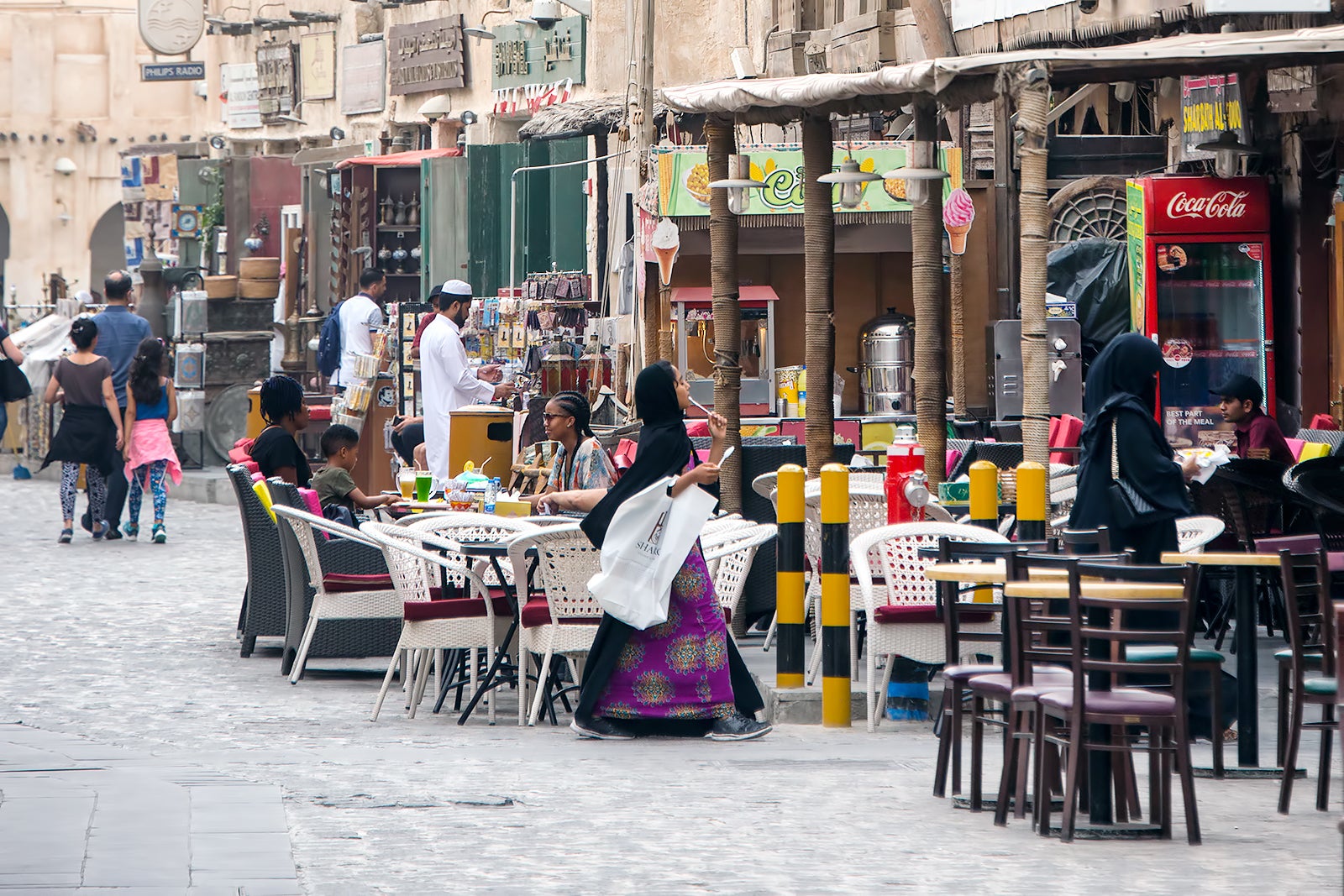 Food and Dining in Doha
Doha travel guide
When it comes to dining in Doha, there's a wealth of choices for travellers to Qatar's capital. Everyone should taste the fantastic Qatari food, which includes dishes like saloona (meat stew) and majboos (meat on rice), which is widely considered to be Qatar's national dish. You can also find plenty of pan-regional restaurants if you're in the mood for comfort food, like pasta or sushi.
Many of the best restaurants in Doha can be found within hotels, but we love exploring the city's maze-like souqs (marketplaces). Along with pretty souvenirs and textiles, you'll find back-to-basics food stalls offering delicious local meals at excellent prices.
Best food and dining in Doha
Featured stories & fun stuff
10 Best Qatari Foods and Where to Find Them in Doha

This guide presents the best local Qatari dishes worth trying in Doha. The country's capital has such an incredible diversity of international cuisine that it can be quite hard to find classic Qatari dishes during your visit. Even so, it's worth the effort of hunting down traditional local restaurants for the amazing food, ranging from hearty home-cooked stews to...
Back to top