13 Things to Do in Lagos When it Rains
What to Do When Rain Spoils Plans in Lagos
Even when it rains in Lagos, this charming coastal town still offers plenty to see and do. Within the walls of the Old Town, narrow cobblestone streets are lined with tiled buildings, quaint little boutiques and restaurants where you can wait for the drizzles to subside over meze, hot coffee or cocktails – or simply get sloshed while playing fun bar games.
The various museums scattered around town are a great way to escape the pours, or for some peace and quiet, spend a few reflective moments in the fascinating historical churches. To enjoy modern comforts, pamper yourself with spa treatments or catch the latest blockbusters in an old-school cinema. Even when rain ruins your plans for a beach day, there's a plethora of indoor activities and sights in Lagos to keep you occupied.
1
Lagos Ciência Viva Centre
Pique your kids' imaginations with hands-on scientific exhibits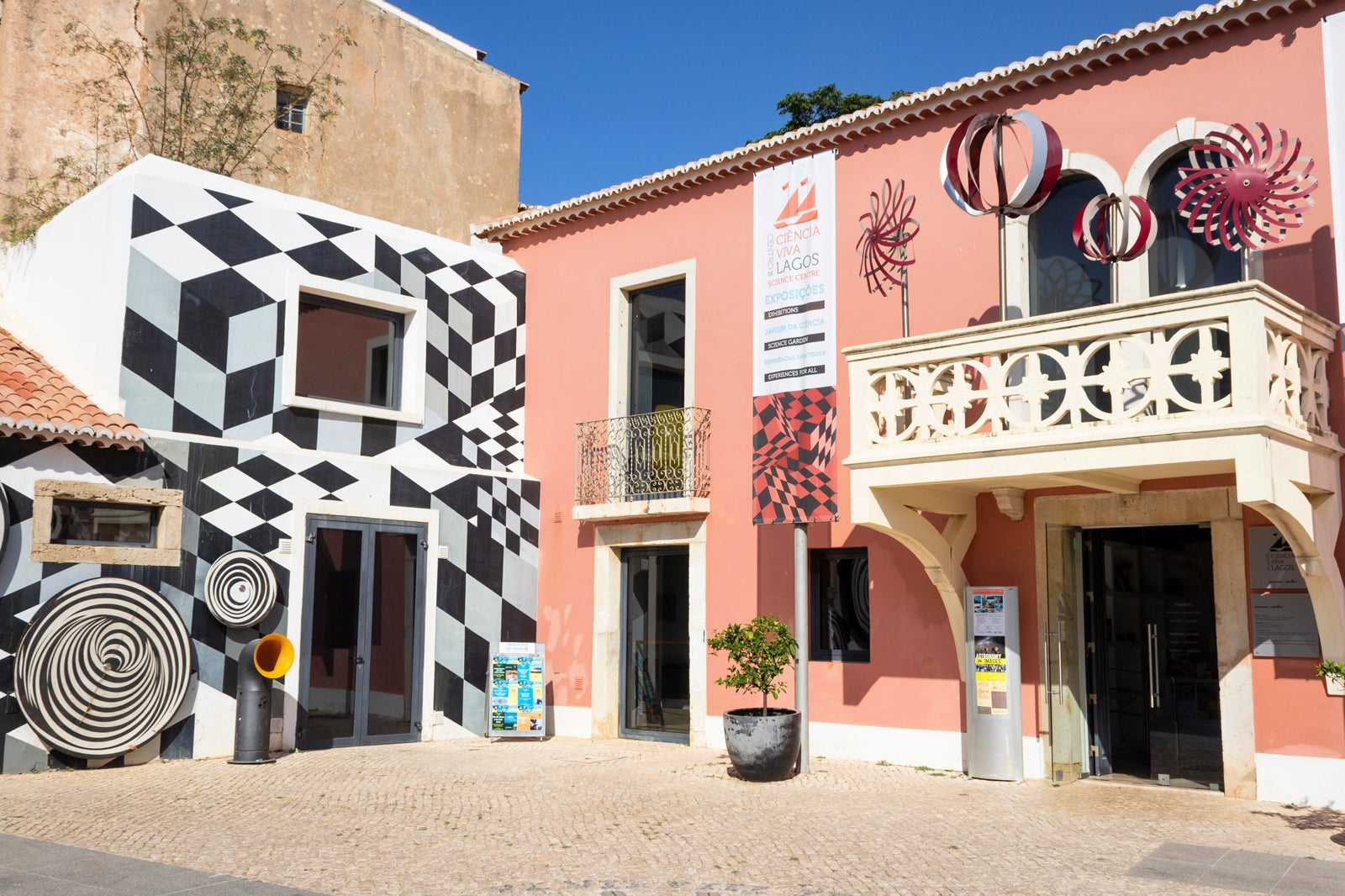 The Lagos Ciência Viva Centre aspires to teach children about the universe through wildly imaginative exhibits. Parents can join the fun as the science centre offers educational and interactive activities for all age groups. The centre's primary mission is discovery and the staff blends science and technology to teach the history of Portuguese navigation.
From Astrolabe to GPS is the centre's main exhibition, with a hands-on approach puts you in the shoes of a Portuguese explorer. The family can work together to complete typical tasks onboard a vessel that's sailing the unchartered waters. Other activities include an outdoor playground for the youngest members of the family and guided visits to the geologic and palaeontological sites.
Location: R. Dr. Faria e Silva 34, 8600-734 Lagos, Portugal
Open: Tuesday–Sunday from 10 am to 6 pm (closed on Mondays)
Phone: +351 282 770 000
2
Mercado de Escravos (Slave Trade Museum)
Learn about Portugal's role in the slave trade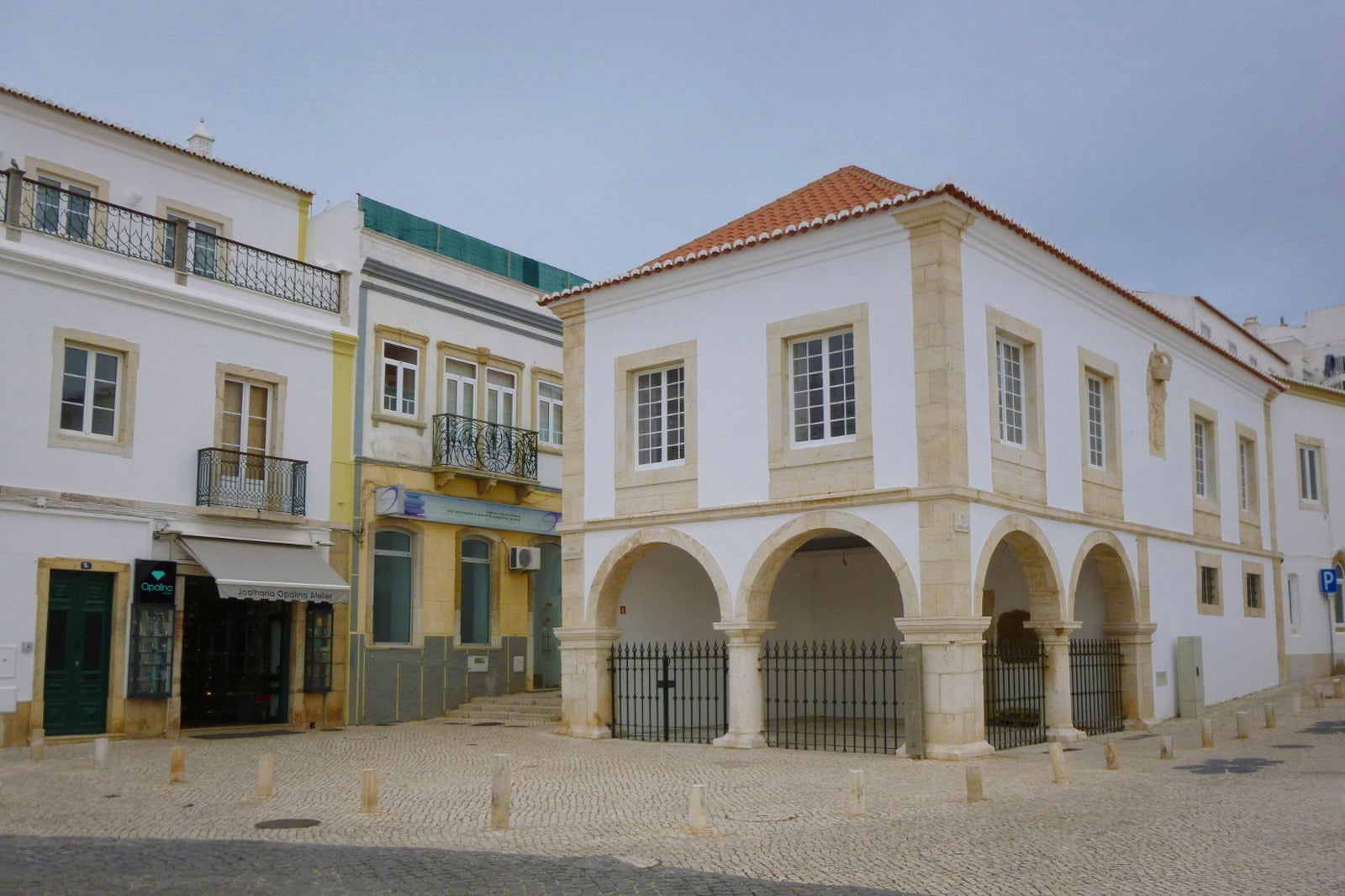 Mercado de Escravos is a modest museum in Lagos, occupying a 2-storey old building where slaves were sold in the past. The artefacts and photographs on display tell the stories of Africans who were brutally enslaved, as well as their eventual liberation. There are also cartographies mapping the route of where the slaves were taken and brought to.
On the 2nd floor of Mercado de Escravos, you'll be given a handheld tablet that connects you to the displays, providing extended information on certain exhibits. Tickets cost about €3.
Location: R. da Sra. da Graça 26, 8600-315 Lagos, Portugal
Open: Tuesday–Sunday from 10 am to 12.30 am and from 2 pm to 5.30 pm (closed on Mondays)
photo by Brigitte (CC BY-SA 2.0) modified
3
Go for a spa treatment
Zen out on a spa day in Lagos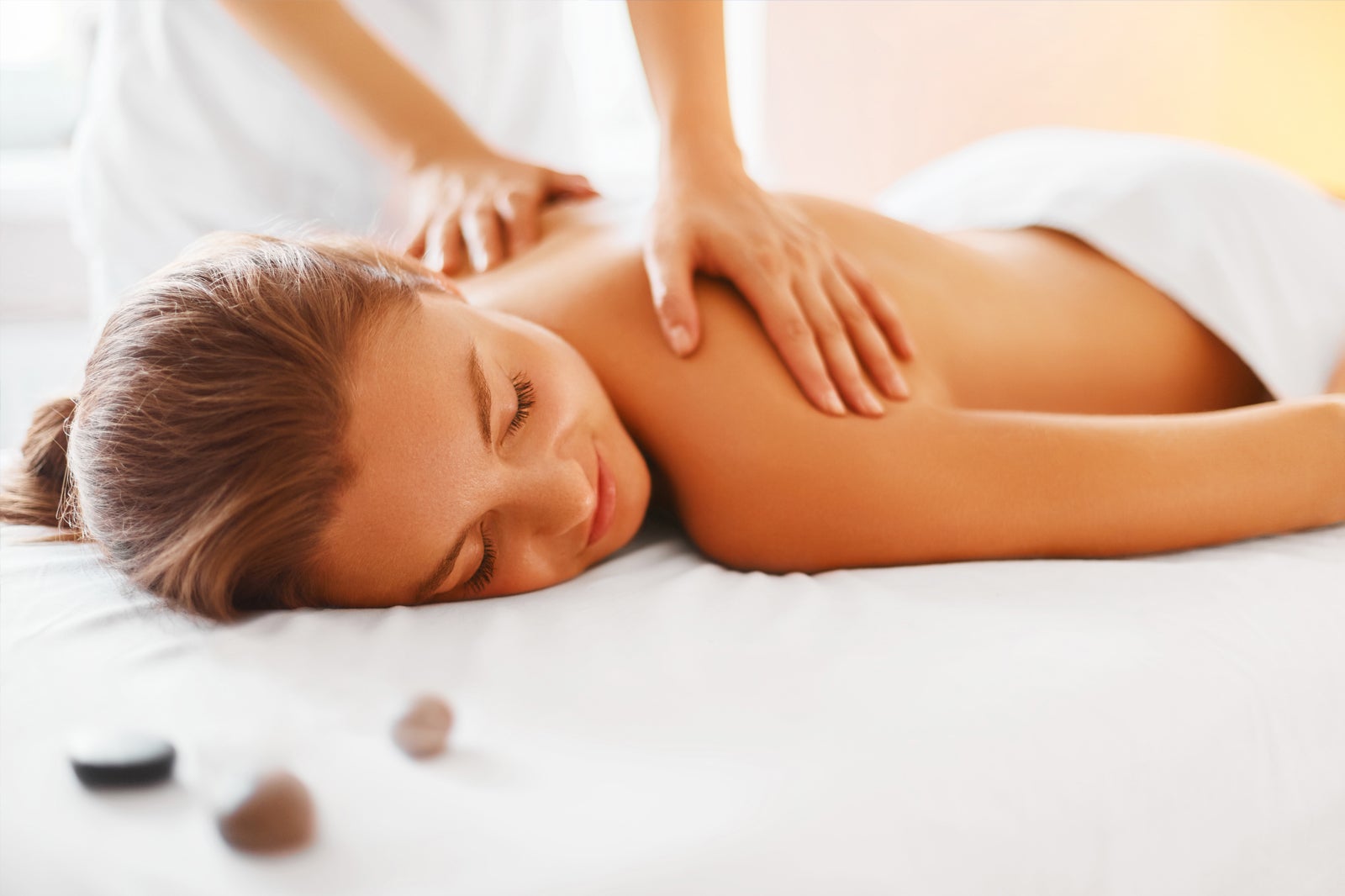 Few things are more blissful than rejuvenating your mind, body and soul with a spa treatment. For that, head to Spa Satsanga Lagos, a 10-minute drive from the city centre. Loosen up your tense muscles with a massage or make use of the jacuzzi, pool, and sauna in the spa complex.
If you don't mind venturing out of Lagos, take a 30-minute drive to Swan Day Spa in Alvor, where you can enjoy a facial, massage or wellness treatments in a calming ambience. For a unique spa experience, Aguadream in Alvor offers different pools for a salt bath, exfoliating bath or thermal bath. Body and facial treatments, as well as detox programmes, are also available.
4
Santo Antonio Church
For a dose of culture on the Algarve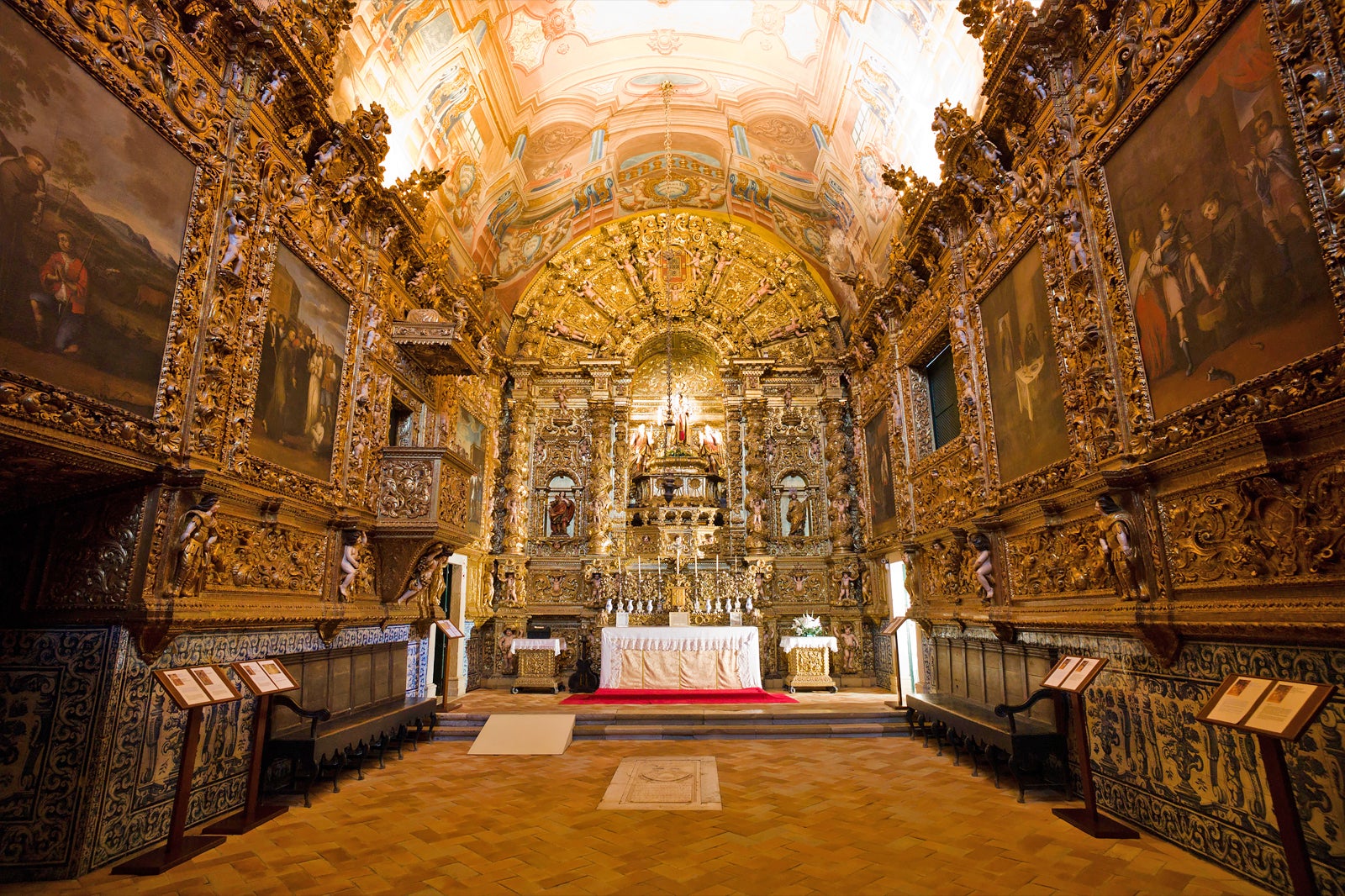 Igreja de Santo António (Santo Antonio Church) is listed as a Portuguese National Monument, with whitewashed exteriors that appear rather unassuming at first glance. Even so, stepping inside will reveal an impressive interior to rival the most renowned religious institutions across Europe. The Baroque gilded woodwork is a work of art complemented by ceiling frescoes and traditional azulejos.
The theme of the artwork inside depicts the life of St Anthony, offering explanations for visitors in both Portuguese and English. Returning outside, 2 bell towers are the most alluring element of its modest exterior. Previously owned by the military, the church now only holds 1 service annually to celebrate its Patron Saint in June.
Location: R. Gen. Alberto da Silveira 1, 8600-594 Lagos, Portugal
Open: Daily from 10 am to 12.30 pm and from 2 pm to 5.30 pm (closed on Mondays)
5
Museu Municipal Dr José Formosinho (Municipal Museum)
Journey through local and regional history in this museum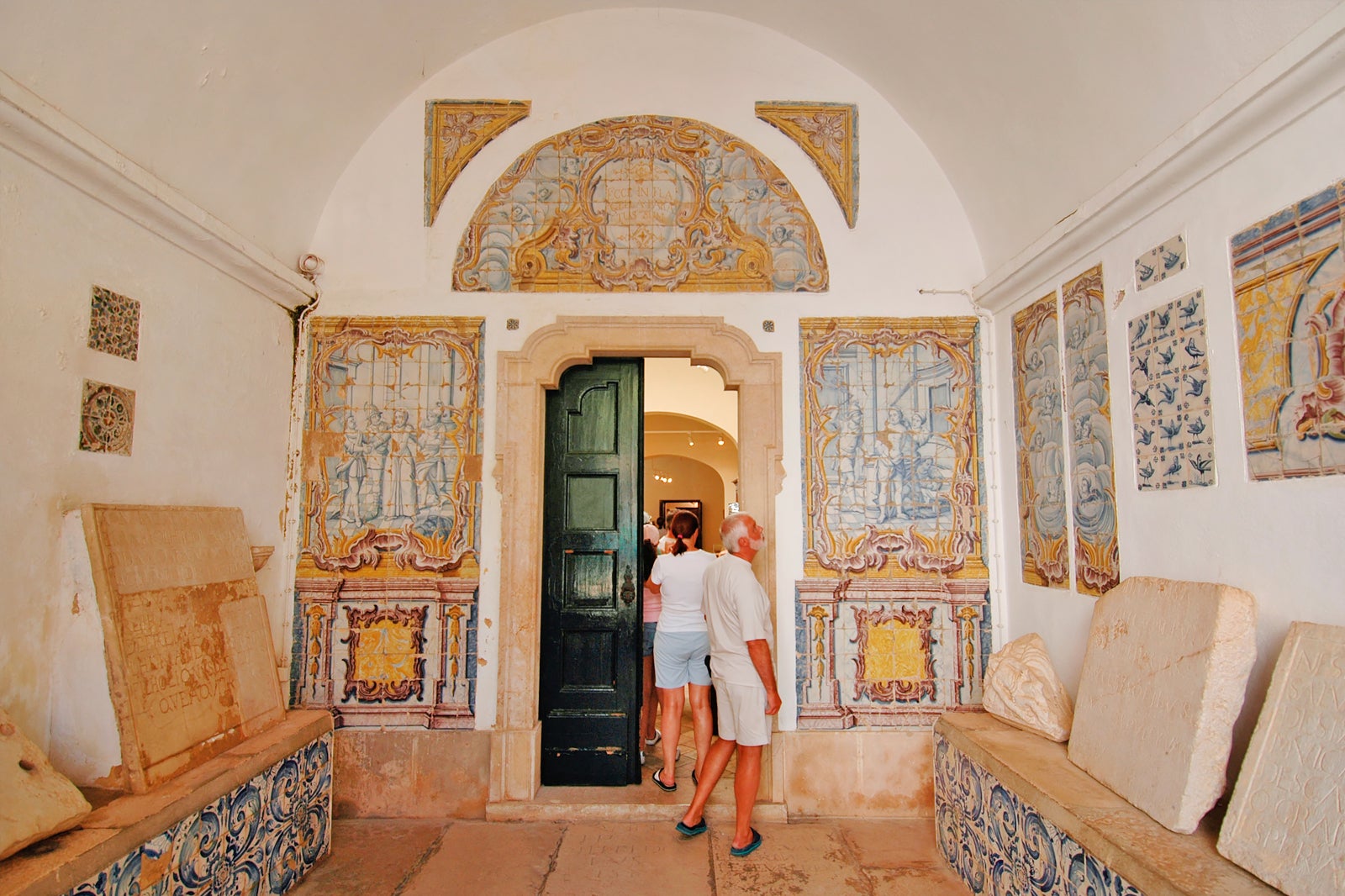 Museu Municipal Dr José Formosinho in the Old Town is a museum detailing the history of Lagos. Attached to a Baroque church, the museum exhibits a quirky collection of pieces ranging from archaeological artefacts from the Neolithic, Roman and Islamic periods to weapons, 18th-century paintings to traditional costumes and more.
On a rainy day in Lagos, you can consider spending a couple of hours wandering from room to room to get an understanding of the local history. Your tour of the museum ends in the ornate church of Igreja de Santo Antonio, where the life of St. Anthony is depicted on the gilded wood carvings and oil paintings on the church walls.
Location: R. Gen. Alberto da Silveira 1, 8600-594 Lagos, Portugal
Open: Tuesday–Sunday from 9.30 am to 5 pm (closed on Mondays)
Phone: +351 282 762 301
6
Santa Maria Church
A peaceful church in the heart of Lagos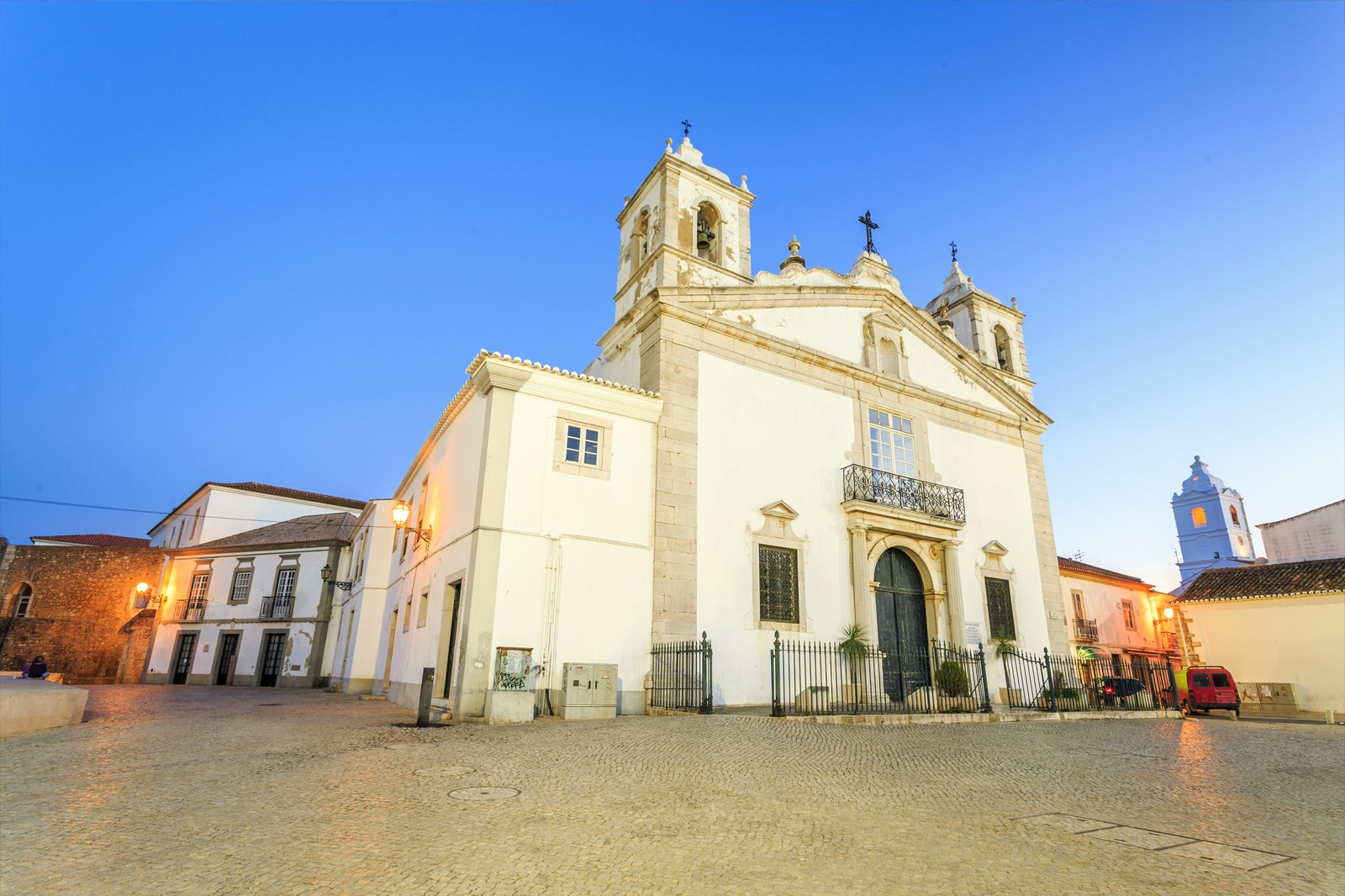 Santa Maria Church, near Lagos' Old Town harbour, bears characteristic white walls and a decorative masonry doorway dating back to the 16th century. However, this cathedral was established in 1498 and is a significant piece of local heritage.
As you enter the church, you'll see a rectangular nave and a raised choir to your right. Behind the altar, a mural depicts a battle of 2 angels. You can spend a few peaceful moments of quiet contemplation here, as you admire the ceramic tiles framing the doorway, the intricate patterned carvings on the ceiling, as well as the frescos.
Location: Praça Infante Dom Henrique, 8600-901 Lagos, Portugal
Open: Daily from 9 am to 7 pm
Phone: +351 282 762 723
7
St. Sebastian Church
Don't judge a church by its exterior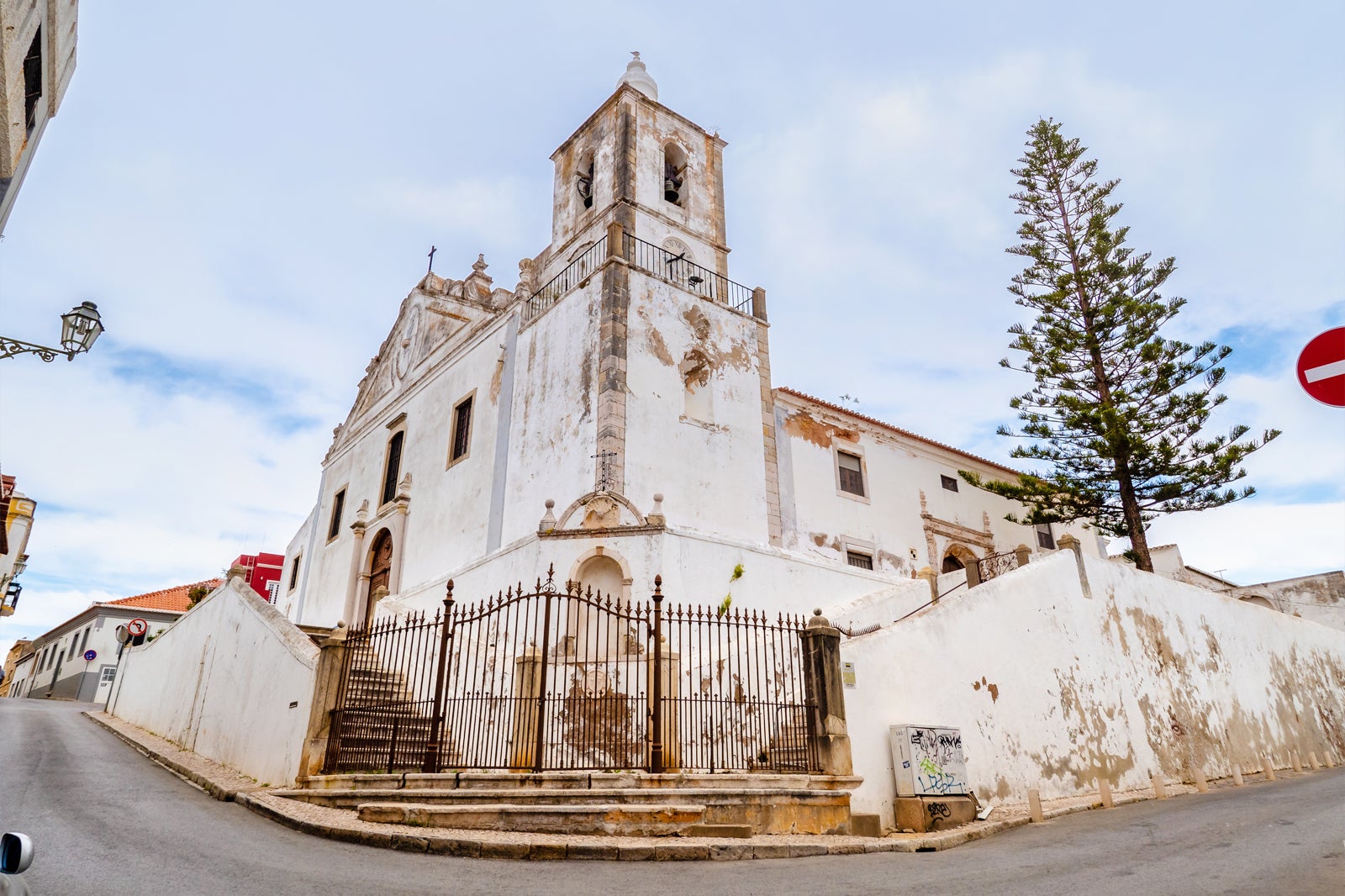 While St. Sebastian Church looks worn on the outside, its spectacular interior tells a different story. This 15th-century church is covered in gold on the inside, with a 19th-century altarpiece sculpted in marble in the main chapel. There's also a collection of religious statues as well as 2 other chapels. A must-see is the interesting but macabre Chapel of Bones, where the walls and ceilings are framed with the skulls of monks.
You can walk up the stairs to the bell tower and be rewarded with a dazzling view of the old town and the sea. Entrance to St. Sebastian Church is about €1.50 but it's free on Wednesdays.
Location: R. Conselheiro Joaquim Machado, 8600-682 Lagos, Portugal
Open: Tuesday–Saturday from 5 pm to 6 pm, Sunday from 10 am to 11 am (closed on Mondays)
Phone: +351 282 760 390
8
Lagos Cinema
Watch a modern English film in a family-run cinema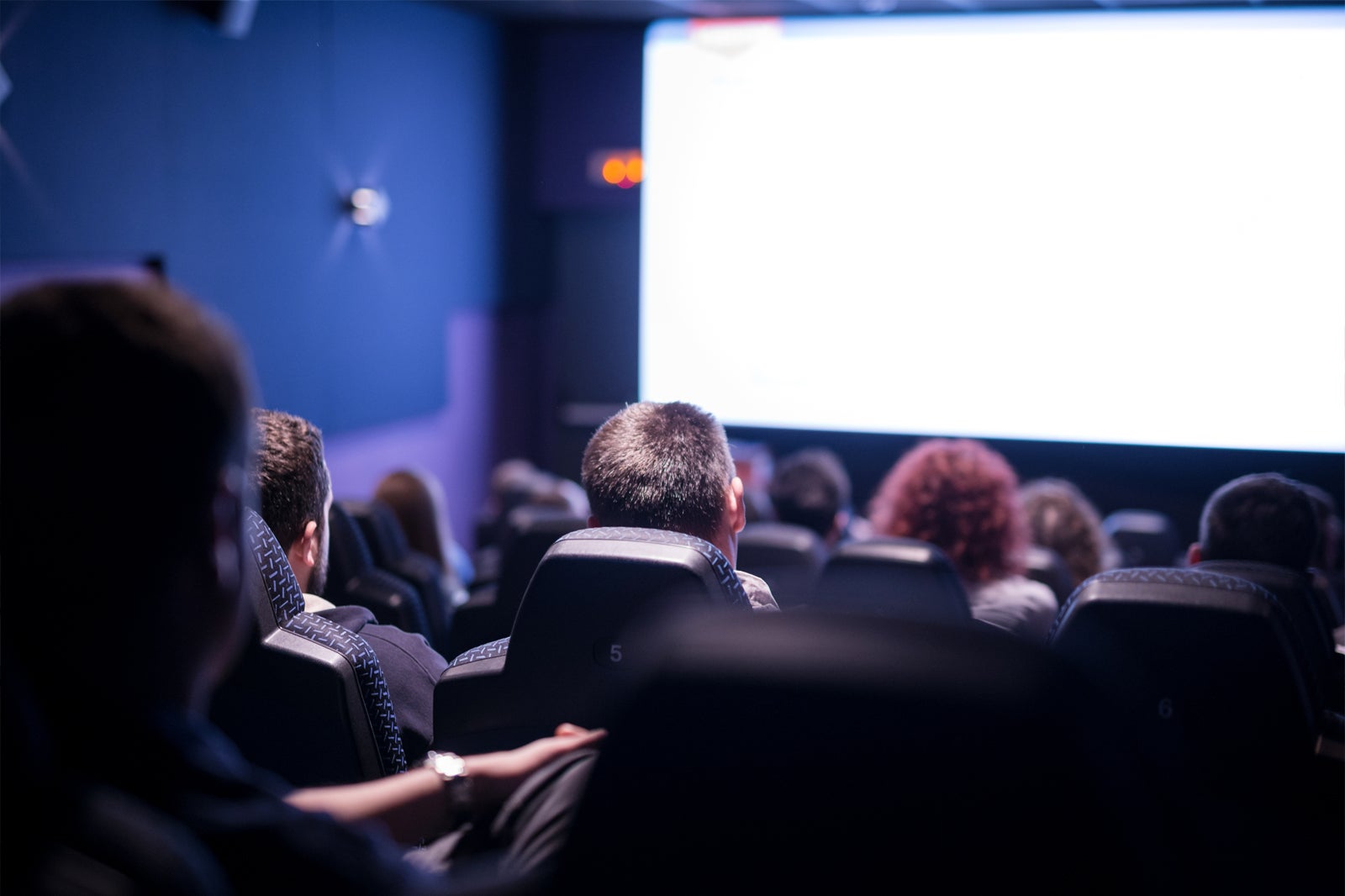 Founded in 1951, Algarcine Cinemas de Lagos is reminiscent of a '50s style movie house with old-fashioned but comfy seats, a big screen and friendly staff. Whether rain or shine, you can always kill some time at this small cinema with 2 screening rooms showing a wide selection of undubbed English films.
For about €4.50, you can watch some of the latest blockbusters here as you munch on popcorn. Surprisingly, there's an interval during the movie, during which you can stretch your legs or get ice cream. Movie tickets go for about €4 on Mondays, which is even more of a bargain.
Location: Rua Cândido Dos Reis, (Lagoshopping), Lagos, Faro, Portugal
Open: Daily from 2.30 pm to midnight
Phone: +351 282 799 138
9
Play bar games in Lagos
Entertain yourself with a drink in hand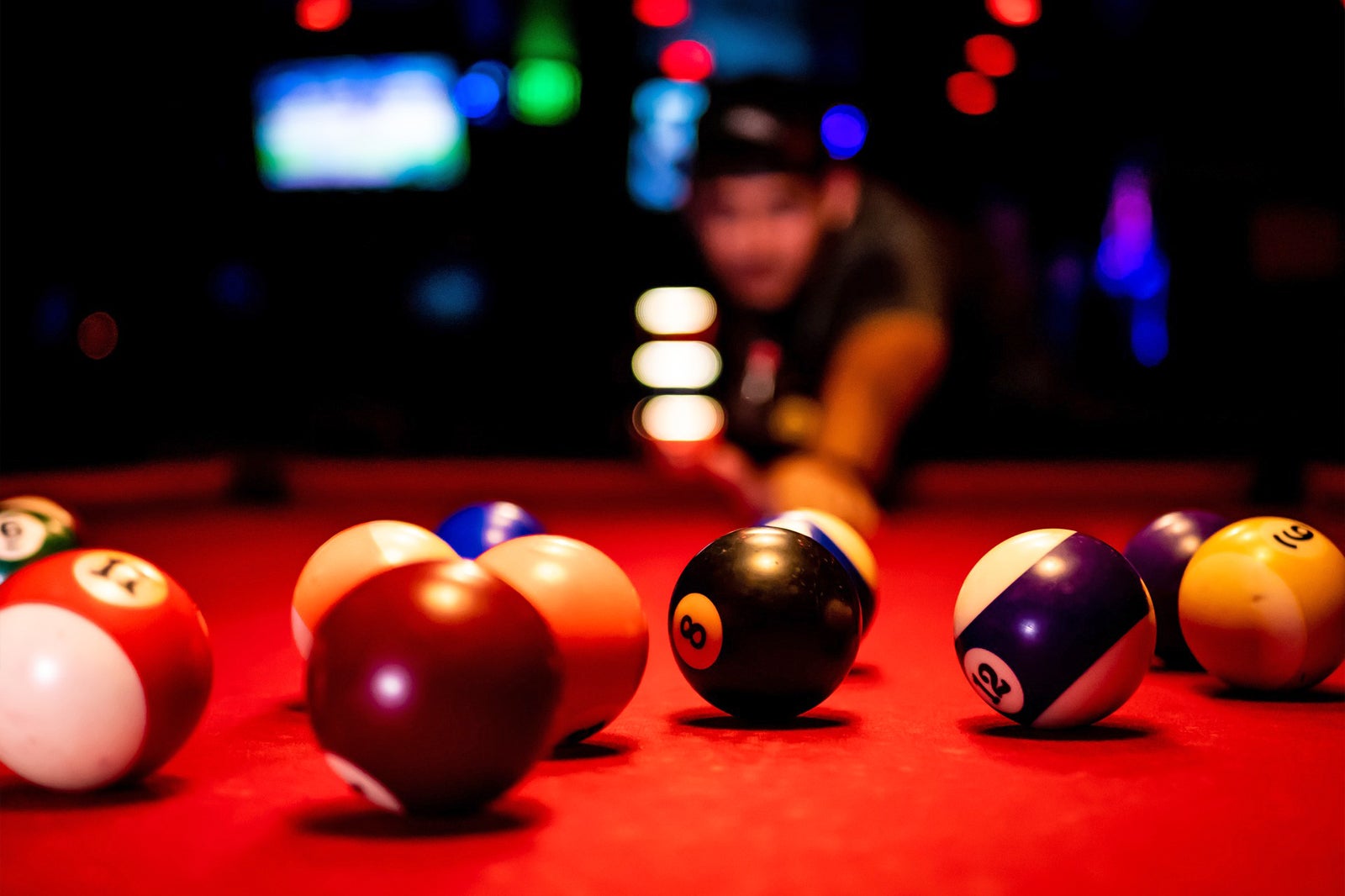 Lagos is a party town, with some of the best nightlife spots just a stone's throw away from each other. Grab your friends and spend a night out, especially if it rains in Lagos, drinking and playing bar games. For pre-drinks, head to DCs, where you'll get a free shot with every drink you purchase. You can also play a game of darts at this lively bar.
Once your evening is reasonably lubricated, head to Three Monkeys Bar, the most famous bar in town where you can play pool in a lively atmosphere. If you really want a challenge, start your night at Whytes Bar. You can score free drinks if you roll a dice with a number higher than the bartender's – the Beat The Bartender game takes place on Tuesdays, Thursdays and Sundays from 10pm to midnight.
10
Centro Cultural de Lagos (Lagos Cultural Centre)
Experience the diversity of Lagos' art and culture
Centro Cultural de Lagos (Lagos Cultural Centre) lets you admire Portuguese culture and talent. With a focus on performing arts and visual arts, cultural events are held here year-round. The venue includes an Italian stage with a 300-capacity seating area. It hosts various performances, from theatre and music to dance and stand-up comedy.
Exhibitions are held in a temporary area that's spread across 3 rooms. Topics covered include architecture, archaeology and history. A cosy little cafe in the central courtyard is your quiet oasis, where you can snack on Portuguese egg tarts while sipping coffee.
Location: R. Lançarote de Freitas 7, 8600-586 Lagos, Portugal
Open: Tuesday–Saturday from 10 am to 6 pm (closed on Sundays and Mondays)
Phone: +351 282 770 450
11
Portuguese Discoveries Wax Museum
Marvel at wax figurines portraying Portuguese historical characters
The Portuguese Discoveries Wax Museum is a unique way to learn about Portugal's most enigmatic figures. There are around 22 lifelike wax figures placed under the spotlight to entertain and educate museum visitors. Meet Portuguese monarchs, explorers and knights that shaped the world and watch how the staff brings them to life.
Enter the age of Portuguese exploration by delving into 16 scenarios that are presented in an engaging show. All the characters are dressed in the fashion of the era they lived. Witness the Battle of Aljubarrota, Vasco da Gama's arrival in India, the voyages of Henry the Navigator, and many other exploration stories.
Location: Urb. Marina de Lagos Edf. Astrolábio Portugal, 8600-315 Lagos, Portugal
Open: April–June and September: Tuesday–Sunday from 10 am to 6 pm (closed on Mondays). July–August: daily from 10 am to 7 pm. October–March: Tuesday–Sunday from 10 am to 5 pm (closed on Mondays).
Phone: +351 282 039 650
12
Malcolm Museum
A museum dedicated to whales
Whale spotting in Lagos is popular, but the Malcolm Museum offers a different perspective on these gentle mammals. The brainchild of English marine biologist Malcolm Clarke and his wife, the museum is located on their private property, in the charming village of Barão de São João.
The museum exhibits murals, fabricated octopi and whales, but its highlight has to be the skeleton of a whale. Photos of octopi and different species of whales, along with detailed descriptions of their birth, life and death are presented on the walls. If you didn't know much about whales before entering this museum, you'll definitely leave with some knowledge of these magnificent sea creatures. It can be a wonderful way to spend an afternoon as a family in Lagos, especially with a kid in tow.
Location: Pico, Barao de Sao Joao, Lagos 8600-013, Portugal
Open: May–October: Monday–Friday from 10 am to 5.30 pm, Saturday from 2 pm to 5.30 pm (closed on Sundays)
13
LAC - Creative Activities Laboratory
Celebrate freedom of expression and creativity behind prison walls
The LAC - Laboratory for Creative Activities is a non-profit organisation that occupies an old prison in Lagos. Built on the site of an old convent, the building is an important part of local history. By repurposing it into a creative space in 1995, LAC breathes new life into the prison cells by holding creative workshops and exhibitions. The works of artists in residence are housed in the LAR Gallery inside the building.
A wide range of activities takes place at LAC throughout the week, including dance, theatre, music and arts for both adults and children. Entrance is free, so drop by and have a look at street art and take part in the fun.
Location: Largo Convento Sra. da Gloria, Lagos 8600-660, Portugal
Open: Tuesday–Friday from 10 am to 8 pm, Saturday from 3 pm to 8 pm (closed on Sundays and Mondays)
Phone: +351 282 084 959
Back to top