10 Things to Do in the Algarve When it Rains
What to Do When Rain Spoils Plans in the Algarve
Rainy days in the Algarve may not be what you expect from your visit to the region. With it having over 300 days of sunshine annually, you could be forgiven for not having a 'plan B' in place for rainy days. Luckily, there's more to the Algarve than just its stunning beaches and bustling bars. In this article, we'll look beyond the region's magnificent coastline to see what attractions lie on dry (and not-so-dry) land.
From indulgent spa days and bustling local markets to decadent casinos and interactive edutainment venues, the Algarve has a lot to offer visitors beyond its world-renowned sun and sea. So, if the weather takes a turn for the worse while you're in town, don't worry! You'll find plenty on our list of things to do on a rainy day in the Algarve, below.
1
Algarve casinos
Rendezvous with Lady Luck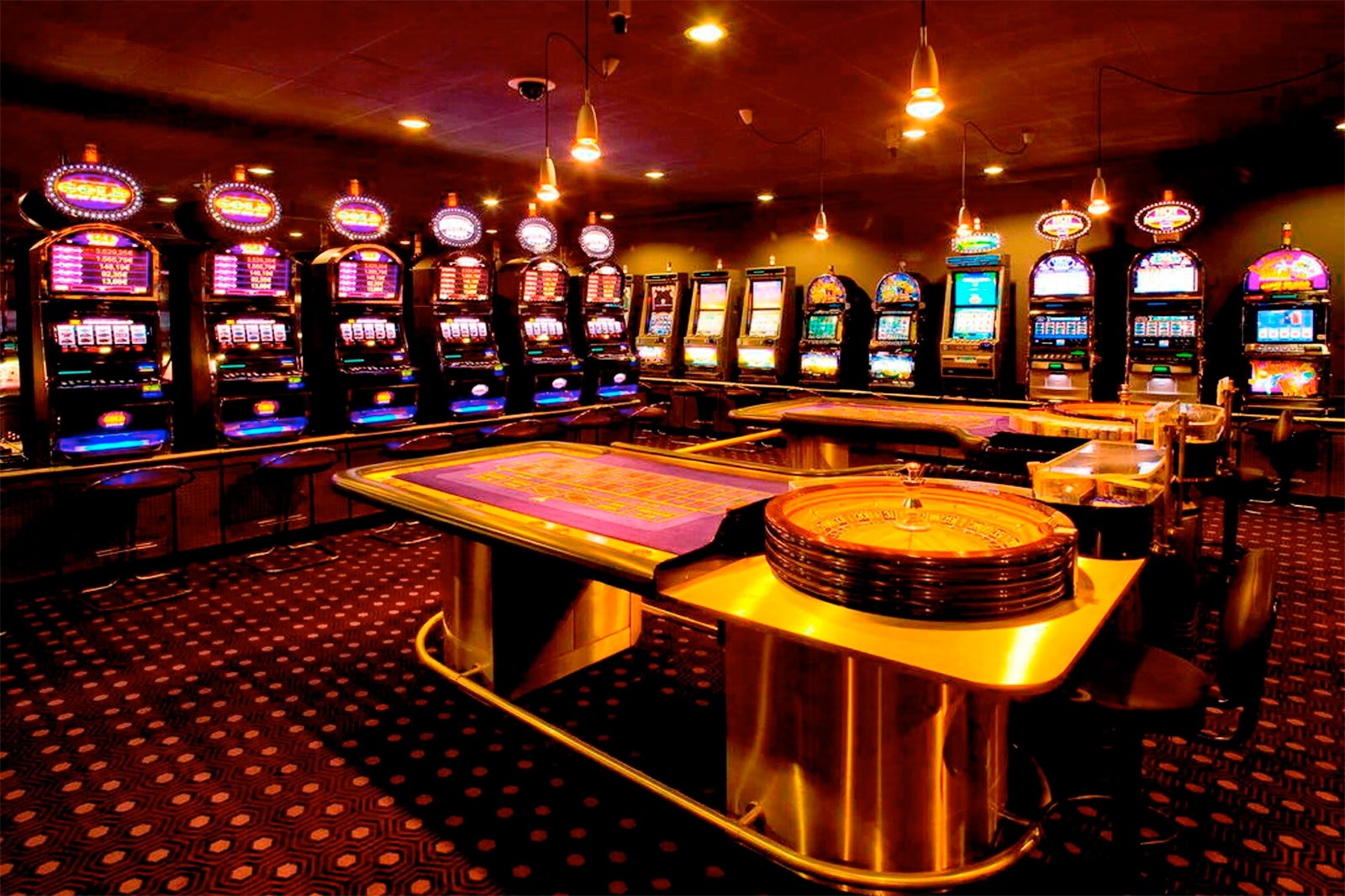 There are 3 casinos to choose from in the Algarve, where you can while away those rainy days and nights playing everything from roulette and blackjack to poker and the slot machines. You may even like to try your hand at the Portuguese dice game, Banca Francesa (French Bank).
Open all year round, there's Algarve Casino Hotel in Portimao, Vilamoura Hotel to the east, and Casino Monte Gordo right next to the Spanish border. It isn't only a spot of gambling on offer at these venues – each casino offers a variety of other entertainment options too. You'll find live music and dance performances, along with numerous bars and restaurants. If late nights are your thing, the Dice Club at the Vilamoura stays open until 6am on Friday and Saturday nights. The entrance fee is usually waived if you arrive before 1.30am.
2
Aquashow Park
Splash the day away at Portugal's largest water park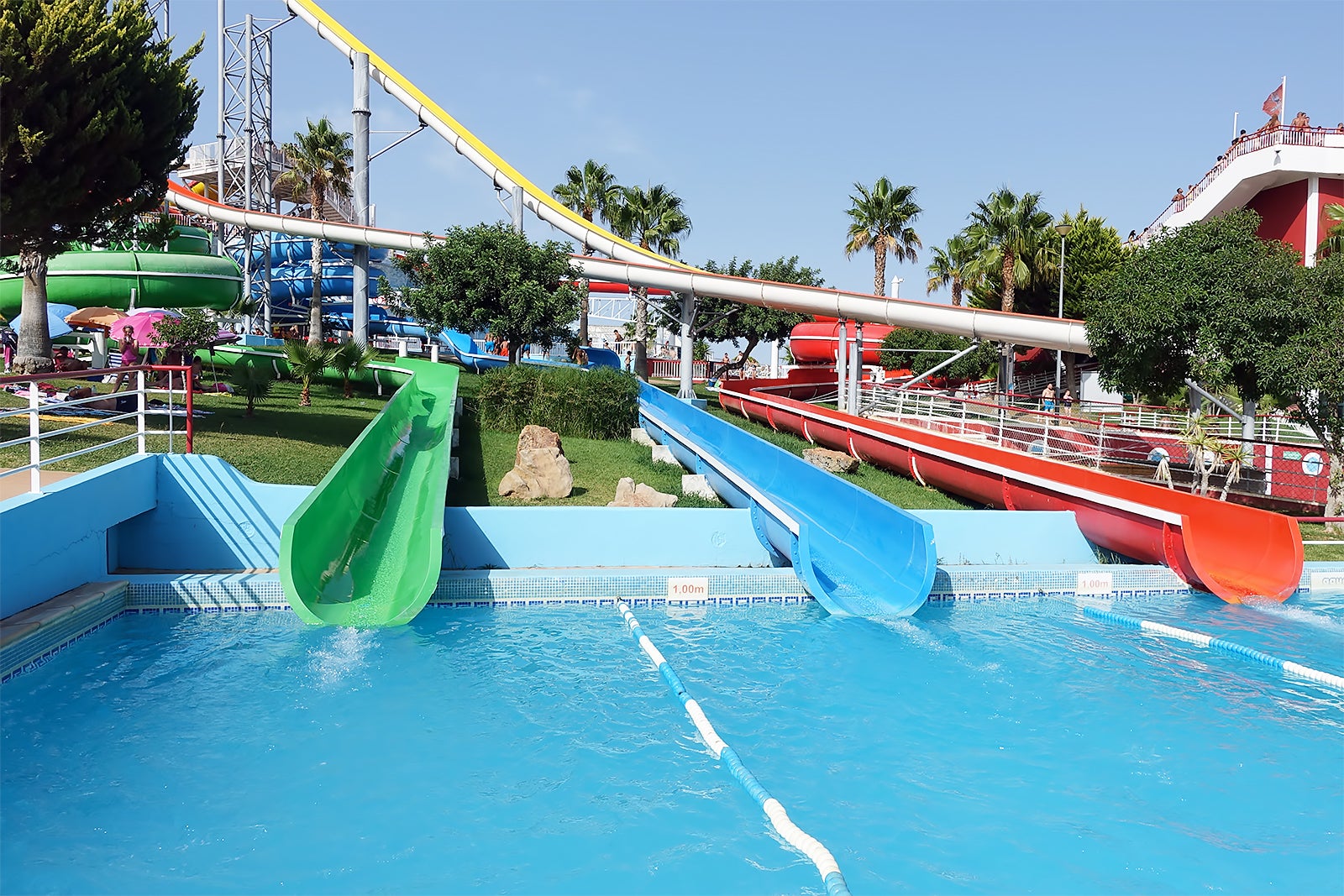 A trip to Aquashow Park won't exactly keep you dry on a rainy day, but Portugal's largest amusement park will make getting wet a lot more fun. The Water Coaster is one of the park's highlights. One of the largest water rollercoasters in Europe, this ride will raise pulses and hair as it races at speeds of up to 70 km/h. Among the wealth of attractions here, you'll find a wave pool and a huge double waterslide known as the Twin Space Shuttle.
You'll also find a variety of animal shows too, including birds of prey and reptiles shows. Onsite facilities include lockers, snack bars, restaurants, a photo service, and souvenir shops. Aquashow Park is in Quarteira and opens from May to September every year – opening times vary by month, so be sure to check ahead.
Location: Algarve Semino, N125 396, 8125-303, Portugal
Open: Hours vary by season
Phone: +351 289 315 129
photo by Joseolgon (CC BY-SA 4.0) modified
3
Go wine tasting in the Algarve
Sip your way around these Algarvan vineyards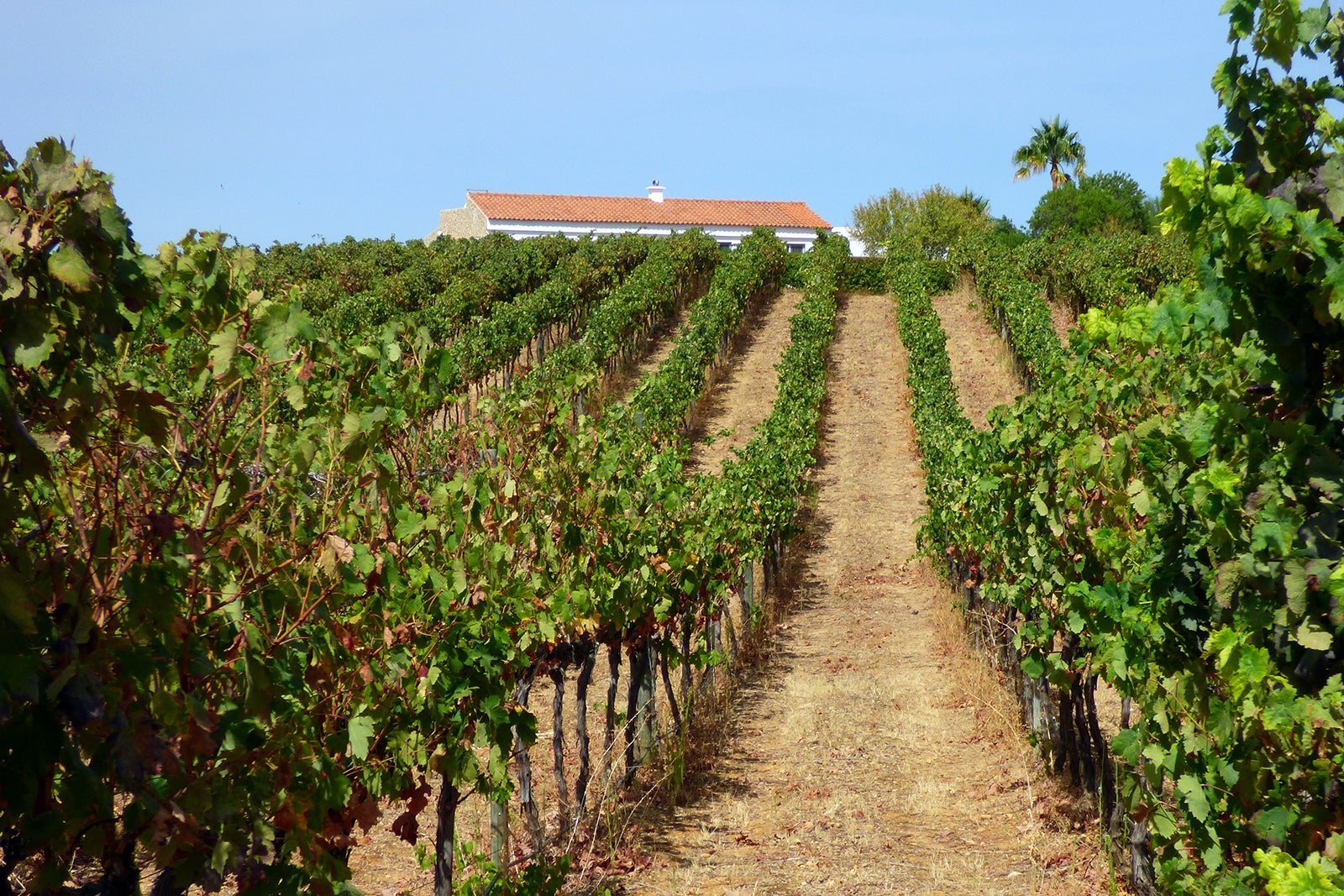 With around 2,000 vineyards and 30 wine producers, wine-tasting opportunities are plentiful in the Algarve. You can join one of the many organized tours or opt to explore the region's spectacular landscapes and wineries under your own steam – most local vineyards will gladly welcome visitors without reservation.
You'll find vineyards scattered all across the Algarve, but the greatest concentration of producers is in the west of the region, stretching from Albufeira westwards to Lagos. Many have more on offer than delicious reds and whites. Quinta dos Vales Wine Estate in Estômbar, Lagoa, is also a working farm that's home to Iberian black boars, geese, and some fascinating art sculptures – plenty to keep you occupied on a rainy afternoon.
4
Enjoy a spa day
Pamper yourself with a soothing treatment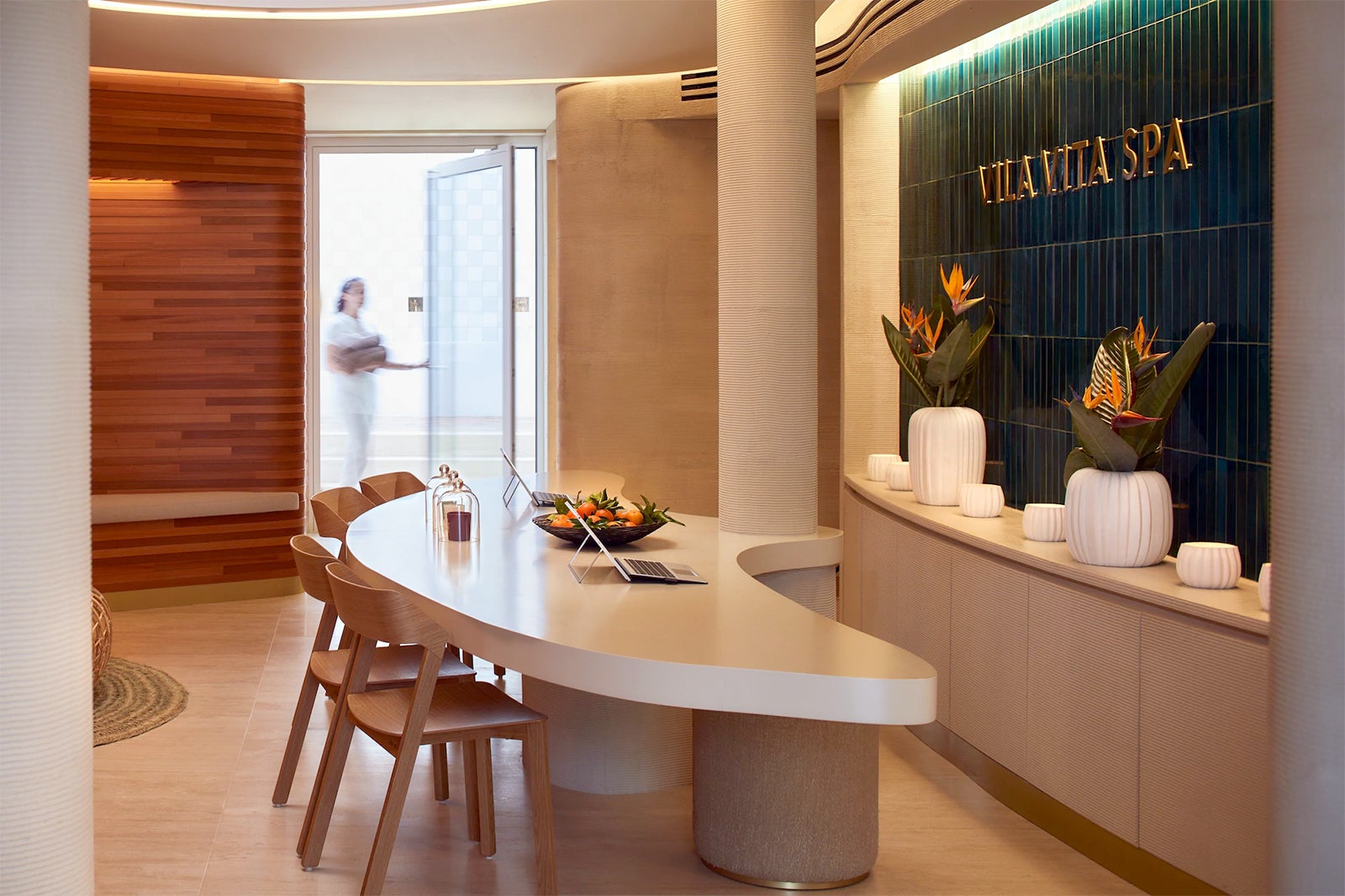 A spa day is an excellent way to escape from a day of drizzle and the Algarve is well-stocked with options. For a region so well-served with high-end hotels, it's not surprising that you'll find a wide range of choice when it comes to a bit of pampering – you'll find everything from Japanese shiatsu to Indian Ayurvedic therapies on offer.
If 5-star treatment is what you're after, you might want to try Vila Vita Parc Resort & Spa in Porches. Choose from several recommended treatment or opt for a tailor-made one just for you. You can enjoy the resort's expansive gardens and sea views as you unwind. Another good option is the Macdonald Monchique Resort and Spa, located high in the Monchique Mountains. This resort offers a full range of facilities, including an outdoor swimming pool and a heated indoor hydrotherapy pool. The views up here are spectacular, stretching all the way to the coastline in Portimao.
5
Visit a museum
Catch up on the region's fascinating history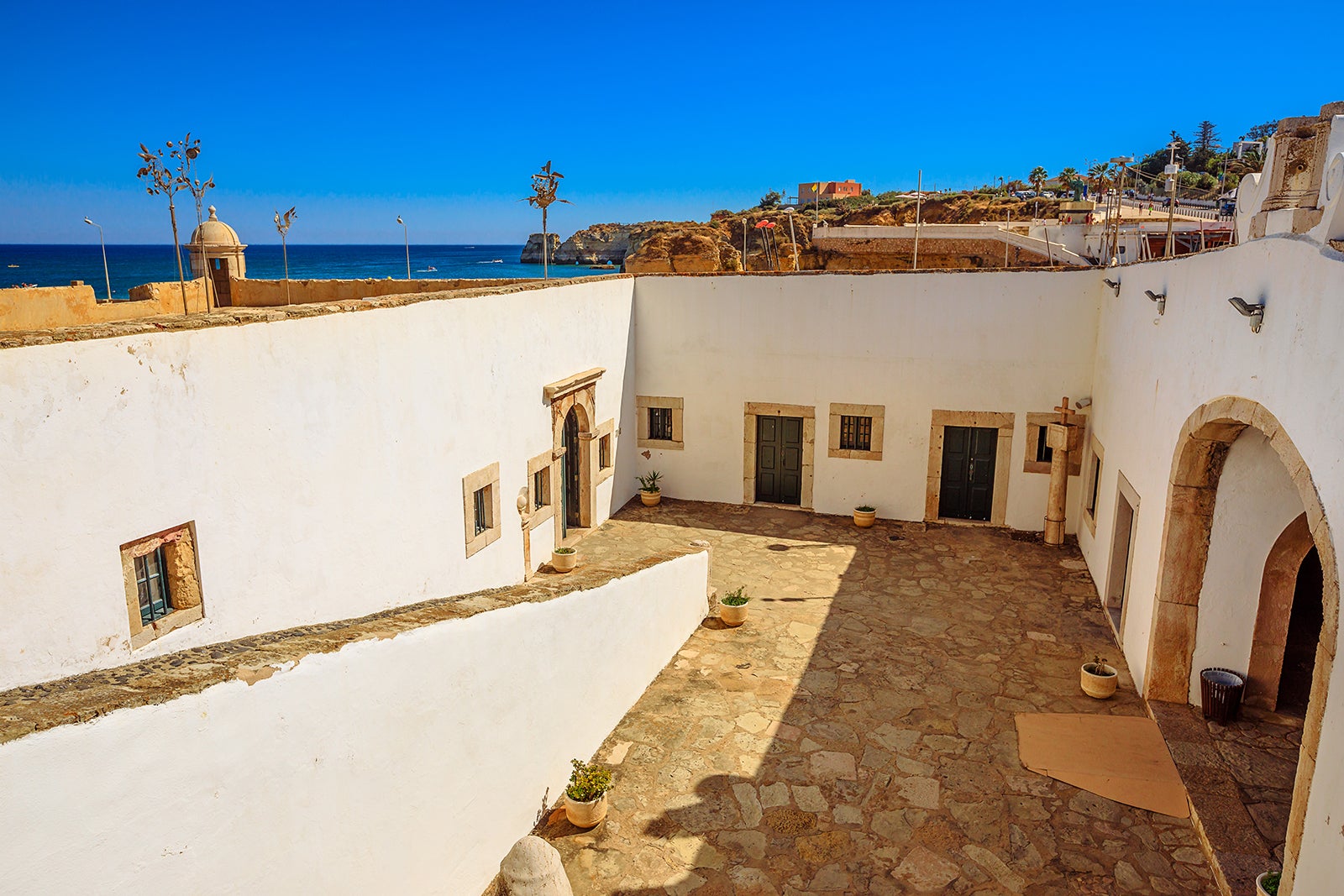 A visit to one of the Algarve's many museums will give you a chance to explore some of the region's rich culture and history. The Algarve Regional Museum in Faro is a great place to start if you want to get an overview of this area's Bronze-Age history and Roman occupation.
Given the extensive Algarve coastline, it's no surprise that many of the local museums have a maritime focus. The Museum of Portimao gives an insight into the important role fishing and maritime activities have played in the social and economic life of the region. The Portuguese Discoveries Wax Museum in Lagos makes for a fascinating stop-off, especially for the kids. This unique museum houses 16 'scenarios' in wax drawn from Portuguese exploits during the Age of Discovery.
6
Go souvenir shopping
Purchase a little piece of Portugal as a memento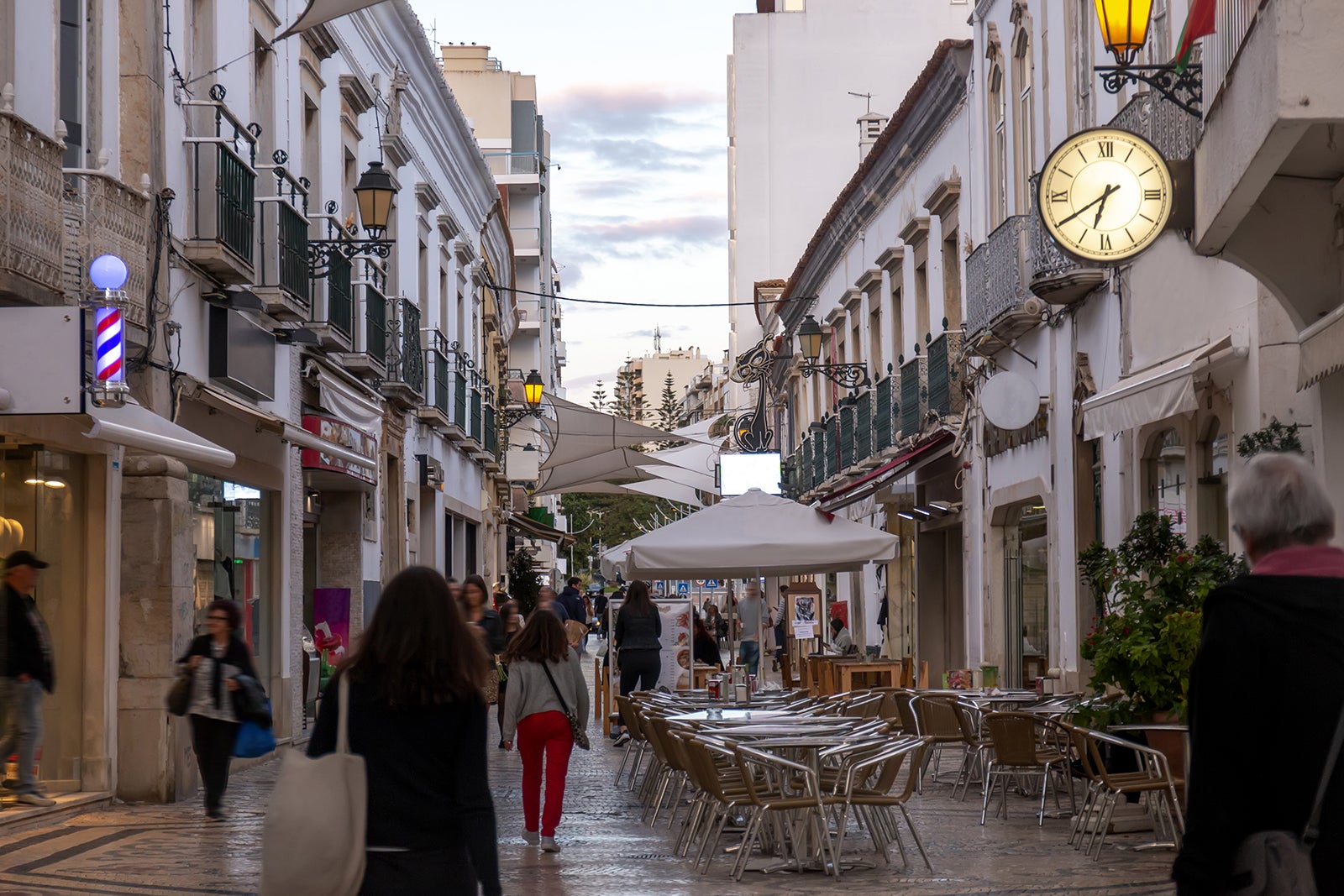 There's more to the Algarve than its beautiful beaches, as a spot of souvenir shopping will soon reveal. The region has many uniquely Algarvan mementoes, from the beach-inspired trinkets and jewellery available in every seaside town to local spirits such as Medronho – which is somewhat similar to brandy. Be careful though, some of this local firewater can be very high in alcohol content – especially the 'under the counter' stuff.
Azulejo ceramic tiles make for great keepsakes of your trip to Portugal, as do the wide range of items you'll find made from cork. Portugal is the world's largest producer of cork, much of it produced in the Algarve. You'll find it used to make a wide array of things, from shoes and purses to jewellery. Cork products have become very popular in recent years – though good quality stuff can be pricey, there are numerous shops in the region, so be sure to shop around for the best prices.
7
Estoi Palace
Take a selfie in the palace's photogenic grounds
Estoi Palace, and the namesake village itself, makes for an interesting rainy-day jaunt in the Algarve. The palace, originally built towards the end of the 18th century, now functions as a 63-bedroom hotel, but it's open to non-staying visitors as well. Best of all, it offers free entry to the castle and gardens and there's plenty to see. There are tea halls in the main building and the exterior is built in the rococo style and prettily decorated with tiles – a nice backdrop for a selfie. There's also a Turkish spa inside, should you wish to indulge yourself a little. Outside, there are the beautiful surrounding gardens cultivated in Versailles style for you to explore.
Estoi Palace is located in the village of Estoi, about a 20-minute drive north of Faro. Regular buses frequently run between the 2 areas. The village itself will give you a sense of a real Algarvan village, minus the tourist crowds. The Milreu Roman ruins are also nearby if you wish to make a day of it.
Location: R. de São Jose, 8005-465 Faro, Portugal
Phone: +351 21 040 7620
8
Escape rooms
Escape the rain solving puzzles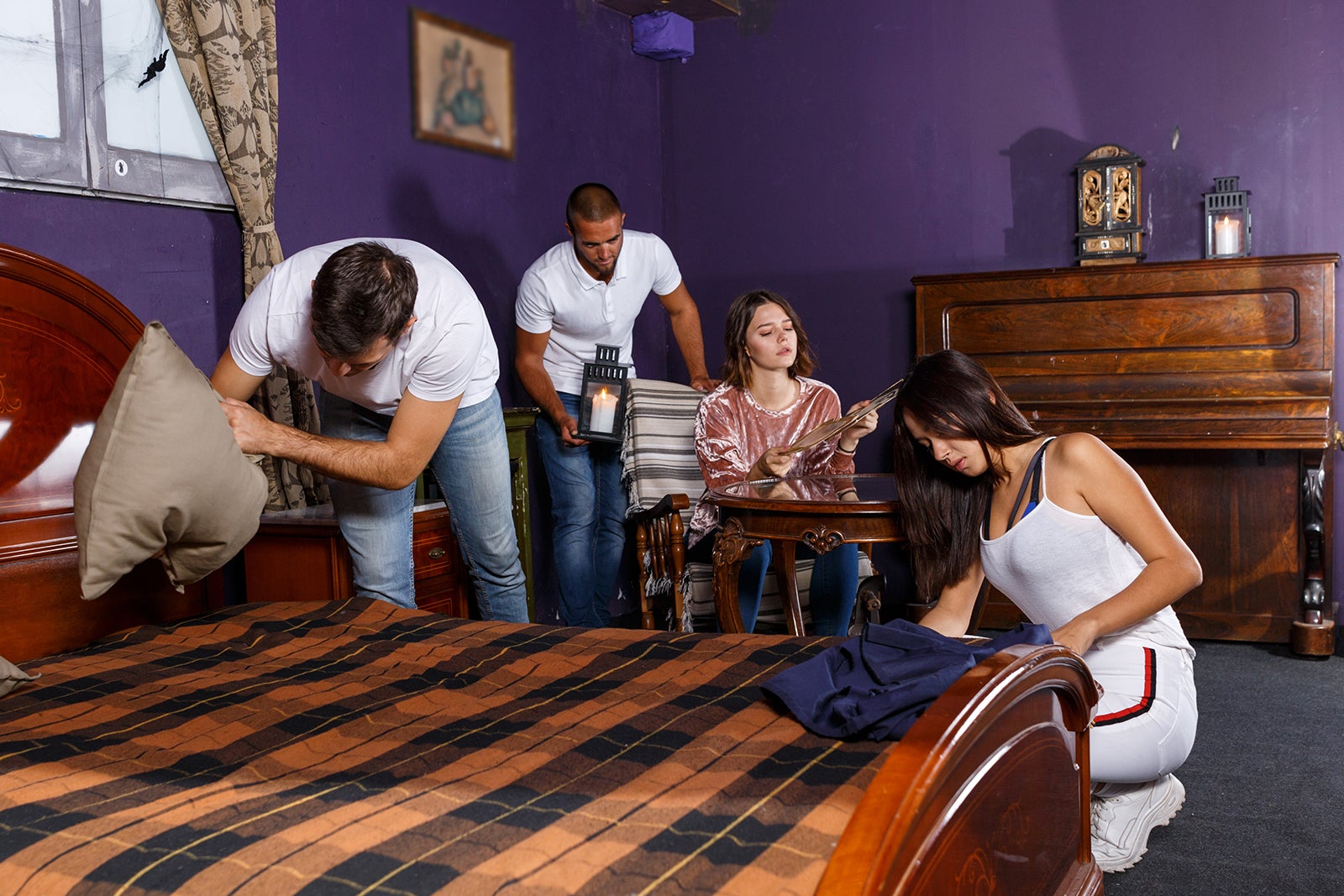 Escape rooms in the Algarve mean you can stay active while escaping from the rain. You'll find a range of companies offering a variety of escape scenarios in the region. Each escape room gives you a chance to pit your wits and puzzle-solving skills against various challenges as you attempt to free yourself. This is a fun way to spend the day and most rooms are suitable for between 2 to 6 players at a time.
If you're in Lagos, The Orphanage offers 2 modes of play. One is a darker take on the whole escape room phenomenon with a horror version of its game, which has lots of sinister noises, eerie atmospherics, and jump-out-of-your-skin scares. They also offer a classic version of their game for those looking to avoid nightmares. If you have children in your group, it's best to check ahead to see what scenarios are on offer and to make sure they're suitable for younger players.
9
Lagos Science Centre
Exercise the brain at this learning centre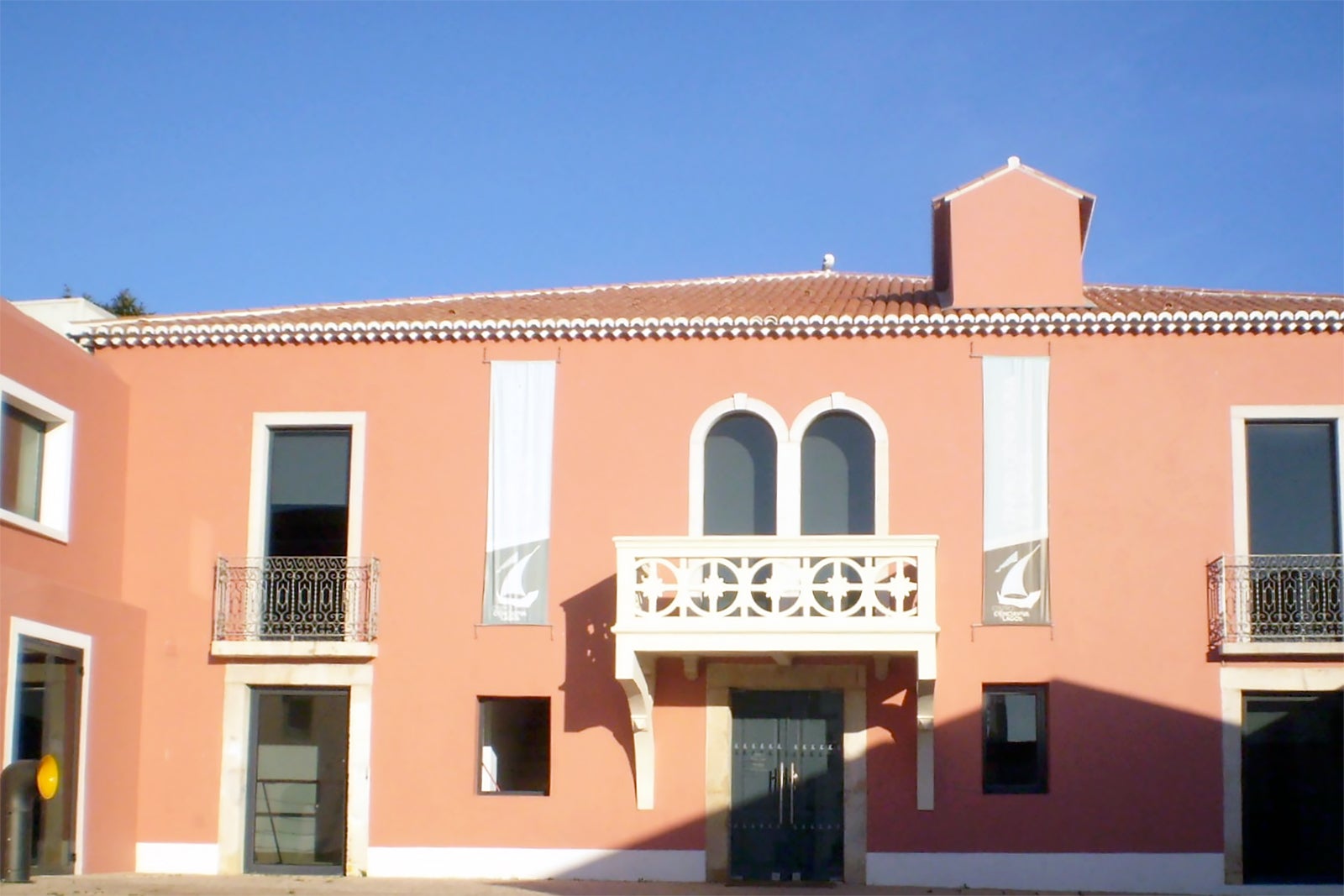 Lagos Science Centre is an excellent spot for a family outing be it rain or shine. It's filled to the brim with interactive activities and opportunities for hands-on learning. Not surprising for a country with such a rich maritime heritage, its main exhibition focus on discovery and navigation. You'll also find exhibits here exploring everything from drones and robots to 3D printing and GPS systems.
If the rain lets up, there's a 2,000-square-metre outdoor area where you can practice tying reef knots or you can get hands-on with an Archimedes' screw, among other things. The staff here are very helpful and there's a lot to do for what's a relatively small centre. All the exhibits are labelled bilingually in Portuguese and English, so language won't be an issue either.
Location: R. Dr. Faria e Silva 34, 8600-734 Lagos, Portugal
Open: Tuesday–Sunday from 10 am to 6 pm (closed on Mondays)
Phone: +351 282 770 000
photo by Ajpvalente (CC BY-SA 3.0) modified
10
Loule Indoor Market
Soak up the atmosphere at this covered market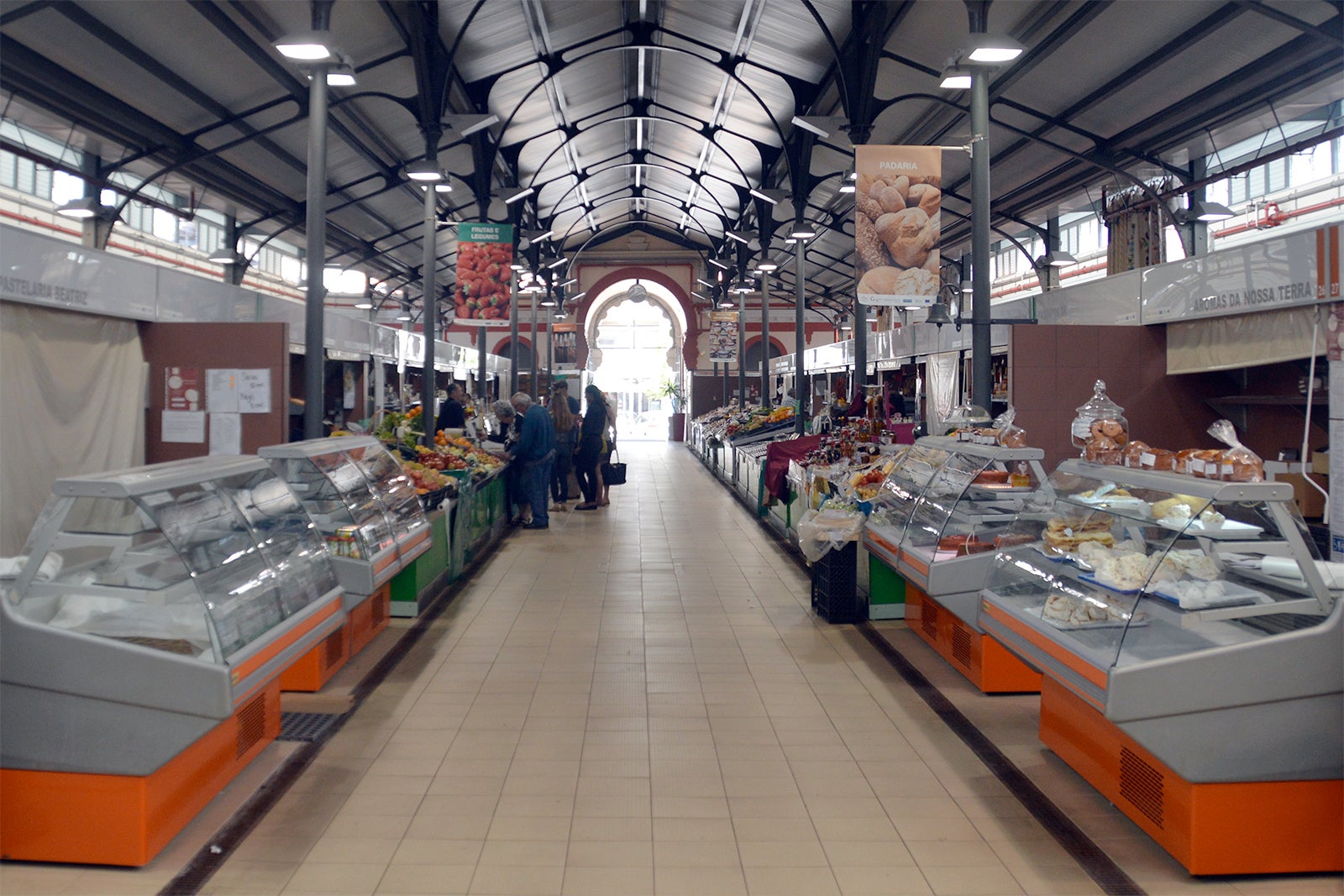 Loule Indoor Market, an Arabic-inspired covered market, is chock full of local produce and handicrafts. You'll find just about everything from freshly caught fish to intricately crafted regional ceramics. The market is certainly a focal point of this traditional Portuguese market town, but don't overlook its impressive setting. Located in the historic centre of town, Loule Indoor Market is set amid bustling side streets and alleyways, with the local castle and nearby Gothic church adding atmosphere to the bustling trade.
Visit on a Saturday to stop by the Gypsy Market, too. Here, you'll find some extremely tasty street food on offer, as well as plenty of knick-knacks and curios. It's an excellent spot to pick up an oddity or 2 to decorate your home – they're bound to spark a dinnertime conversation.
Location: N270 12, Loulé, Portugal
Open: Saturday from 8 am to 1 pm
Phone: +351 289 400 600
photo by Michael Gaylard (CC BY 2.0) modified