Manila Weather
Best Time to Visit Manila
Manila weather generally comes in 2 distinct seasons, thanks to the tropical monsoon climate. It's dry from December to May and wet from June to November. The average yearly temperature in Manila is around 27°C, while the average yearly rainfall reaches around 2,000 mm.
The tropical monsoon climate in a big city does make for quite a humid and sticky environment. Even so, as Manila is located close to the sea, it gets a nice sea breeze to help take the edge off the high temperatures and high humidity. Even so, be sure to pack lightweight, breathable clothes, particularly for the wet season.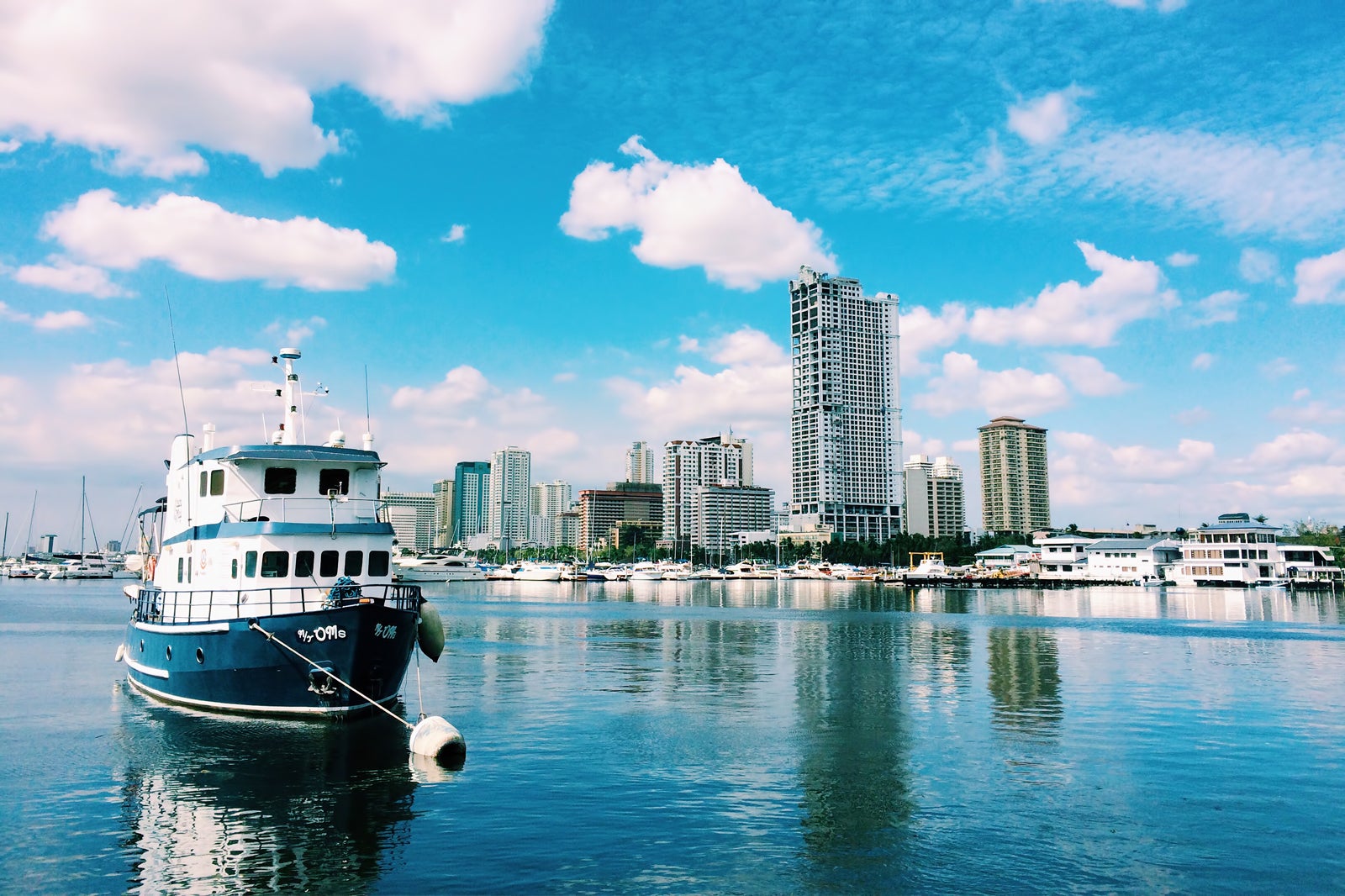 Best time to visit Manila
Even though the dry season lasts from December to May, the best time to visit Manila is from January to April. During these 4 months, average temperatures stay around 27°C, with a minimum of 22°C, and a maximum of 34°C. Rainfall is rare, with an average maximum of only about 6 rainy days per month at this time of the year.
December and May, at the edges of the dry season, can also be good times to visit but don't quite cut it as the best. December tends to be very humid while May is generally uncomfortably hot.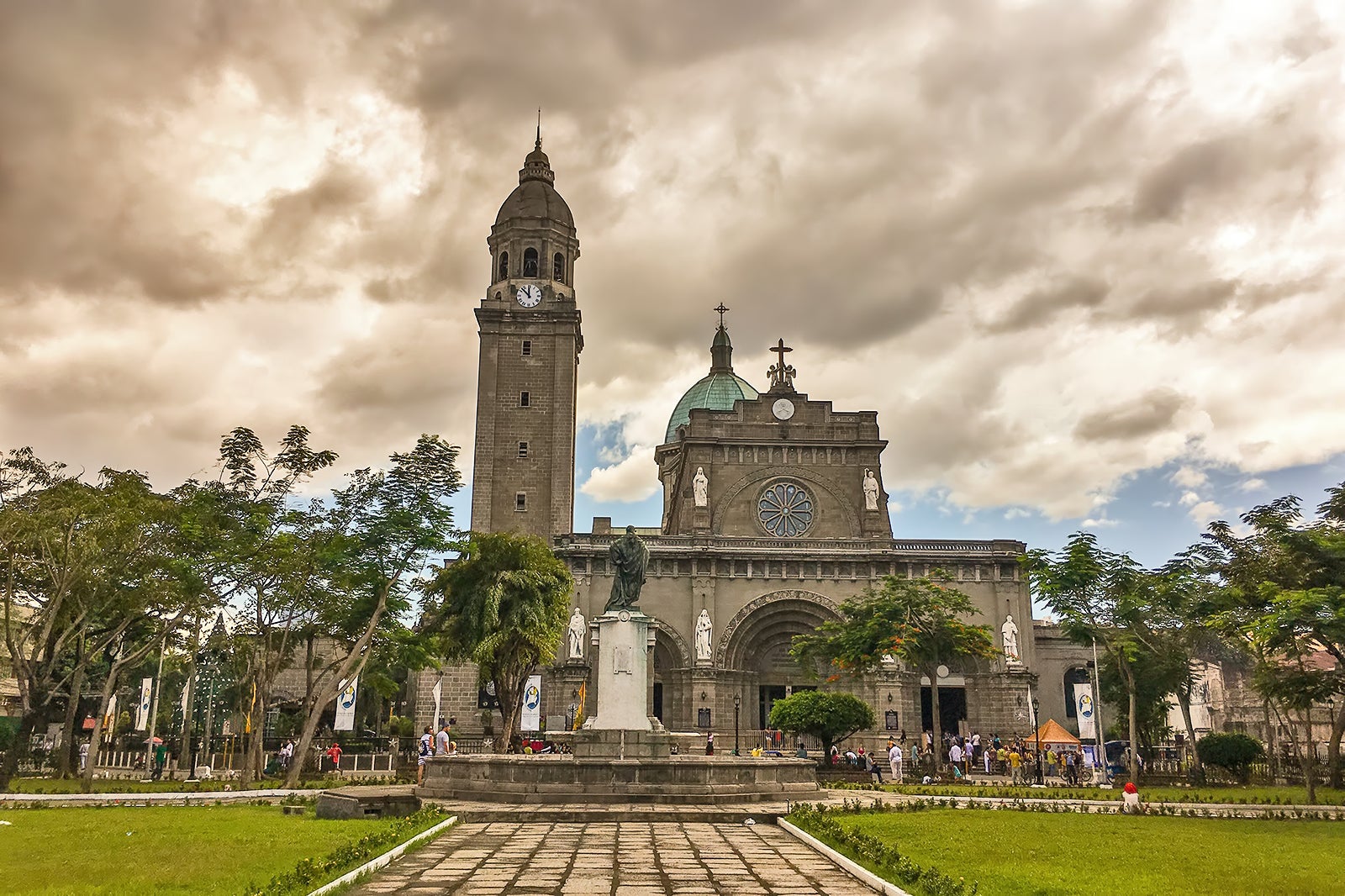 The wet season in Manila
The wet season in Manila, from June to November, is not a very pleasant time to visit the city. Even though rain doesn't fall permanently, the city becomes humid – very humid! Flooding is also not unusual in certain streets and, in some cases, entire neighbourhoods. The Philippines is regularly battered by cyclones every year, and Manila receive its share of strong wings at this time of year, too.
Fortunately, on the bright side, temperatures rarely (if ever) fall under 20°C, even during the wettest months of the year – August and September. So, if you decide to visit Manila during low season, you can safely leave your cold-weather clothes behind. Just do not forget your raincoat!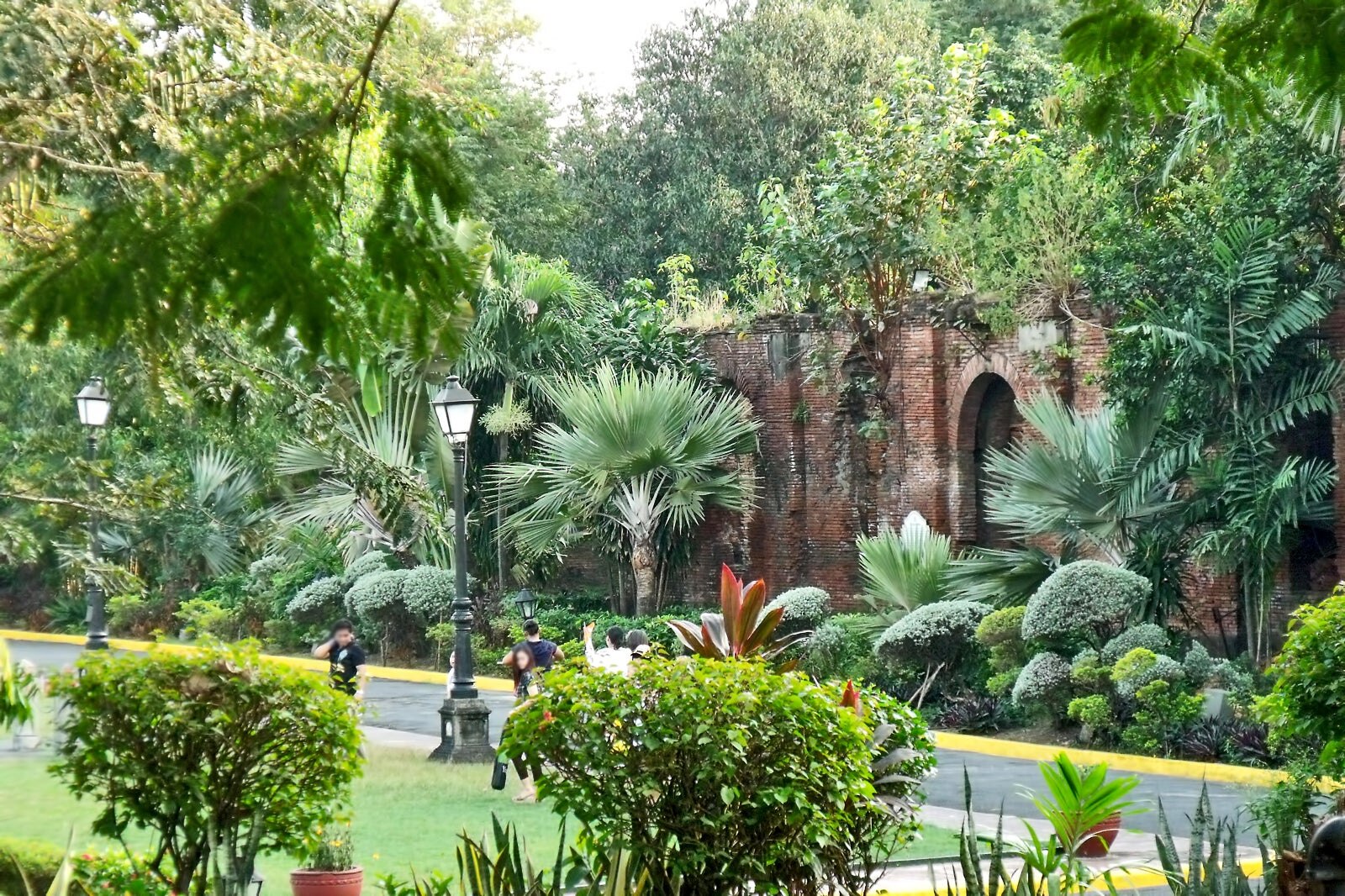 Back to top