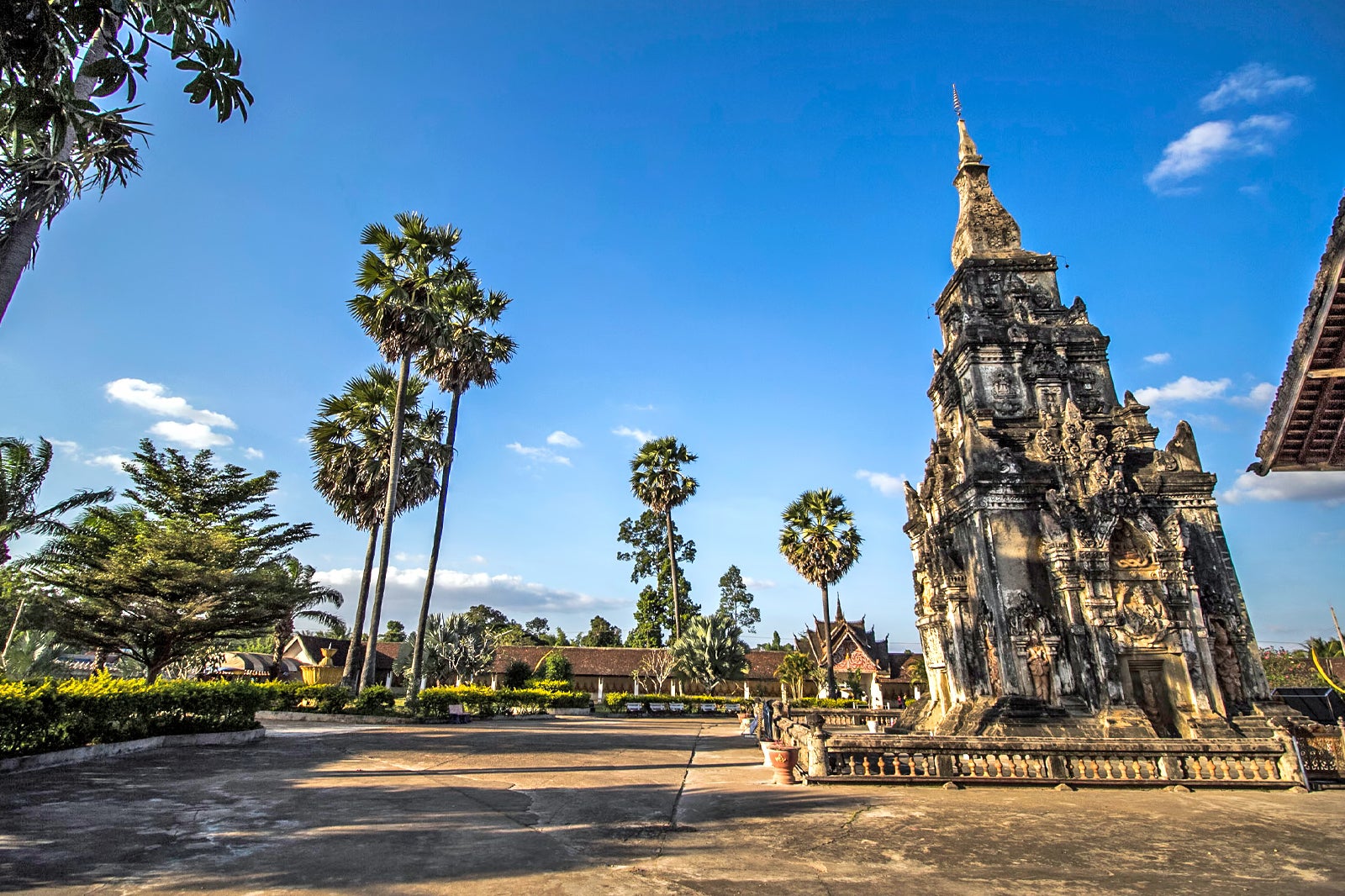 That Ing Hang Stupa is an important place of worship not only for Laotian Buddhists but also for Thai Buddhists who live in northern Thailand. The 16th-century tower is about 9 metres tall and is believed to house one of Buddha's bones.
If you're planning to visit That Ing Hang Stupa, wear clothes that cover your shoulders, chest and knees. Women may be required to wear a traditional sinh (Lao-style sarong) before entering the temple grounds. There are stalls selling lotus flowers and coconuts for those looking to give offerings at That Ing Hang Stupa.
That Ing Hang Stupa in Savannakhet - one of the highlights of 10 Best Things to Do in Laos (Read all about Savannakhet here)
That Ing Hang Stupa is about 13 km northeast of Savannakhet. You can get there by tuk tuk or by renting a motorbike from the town centre. If you're travelling from Thailand, you can cross the 1.6km-long Friendship Bridge from Mukdahan Province to Savannakhet.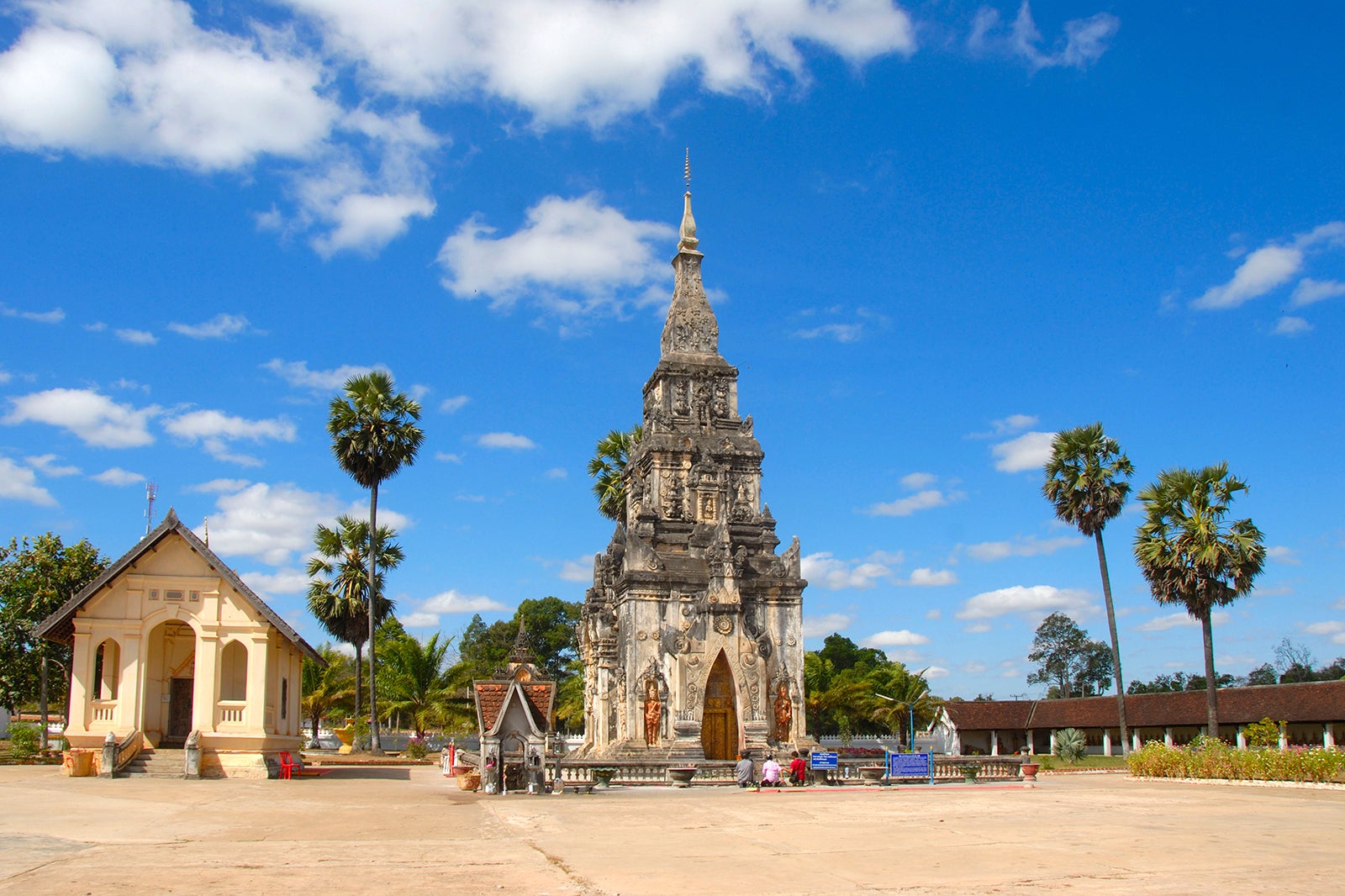 That Ing Hang Stupa in Savannakhet
Location: Ban That Village, Savannakhet, Laos
Open: Daily from 8am to 4.30pm
Back to top