9 Places Locals Love to Go in Sapporo
Cool Places in Sapporo You Might Not Know
Wondering which places locals love to go in Sapporo? For starting your trip in vast Hokkaido, it's a good idea to begin in this prefectural capital. Sapporo is Japan's 5th most populous city, but the city and nature coexist in a vast area twice as large as Tokyo's 23 Wards.
You can visit iconic buildings that hark back to the pioneer days such as Sapporo Clock Tower and the Former Hokkaido Government Office. Or, enjoy art and sightseeing together at the Snow Festival or Jazz Festival. Let's take a tour of the highlights of Sapporo, a city full of interesting things to see and do regardless of the season or time of day. From zoos and theme parks for families to popular night view spots for couples, here are the cool places in Sapporo worth adding to your itinerary.
1
Sapporo Mount Moiwa Ropeway
Take in the spectacular views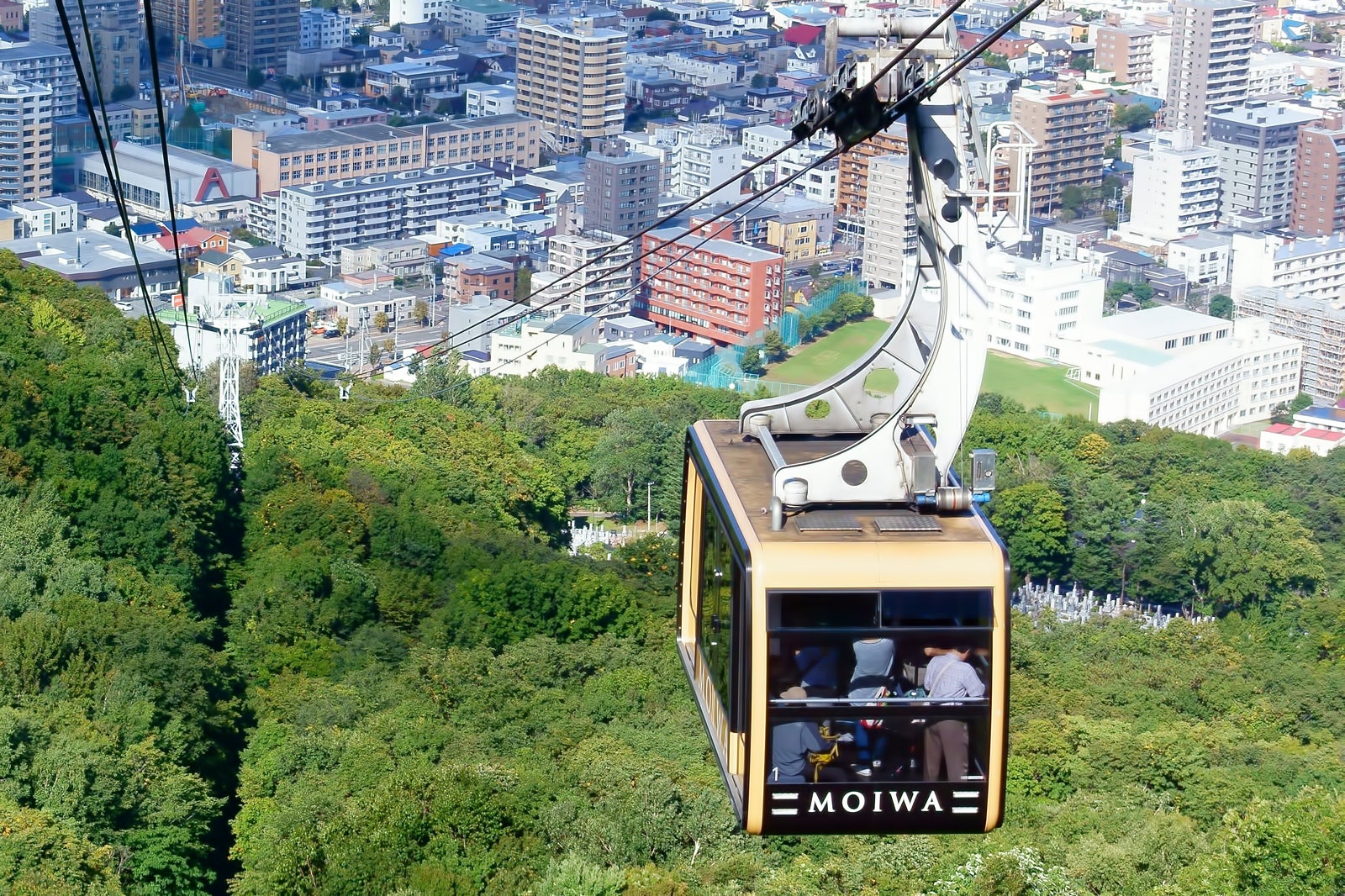 At Mount Moiwa, located a 20-minute drive away from downtown Sapporo, you can enjoy nature and spectacular views. The ropeway takes 15 minutes from Sanroku Station at the base to Chufuku Station halfway up, and you can enjoy a panorama of the natural environment of Mount Moiwa, the cityscape of Sapporo, and Ishikari Bay below. Transfer to the cable car from Chufuku Station, and you'll arrive at the summit in 15 minutes.
The beautiful mountain at an elevation of 531 metres has been chosen as one of Hokkaido's Best 100 Nature Spots, and the primaeval forest has been designated as a National Natural Monument. Mount Moiwa is a home to wildlife including about 80 kinds of wild birds including the black woodpecker, which is a Natural Treasure, Hokkaido squirrels, Ezo red foxes and Hokkaido owls. It's also nice to take a walk while enjoying seasonal wildflowers such as pheasant's eye in the spring and tripterospermum japonicum herbs in autumn.
Location: Sapporo Mt. Moiwa Ropeway, Kinroku Station, 5-3-7 Fushimi, Chuo Ward, Sapporo, Hokkaido 064-0942, Japan
Open: Summer: daily from 10.30 am to 10 pm. Winter: daily from 11 am to 10 pm
Phone: +81 (0)11-561-8177
photo by Route275 (CC BY-SA 4.0) modified
2
Sapporo Night View
Plenty of places to see the cityscape all lit up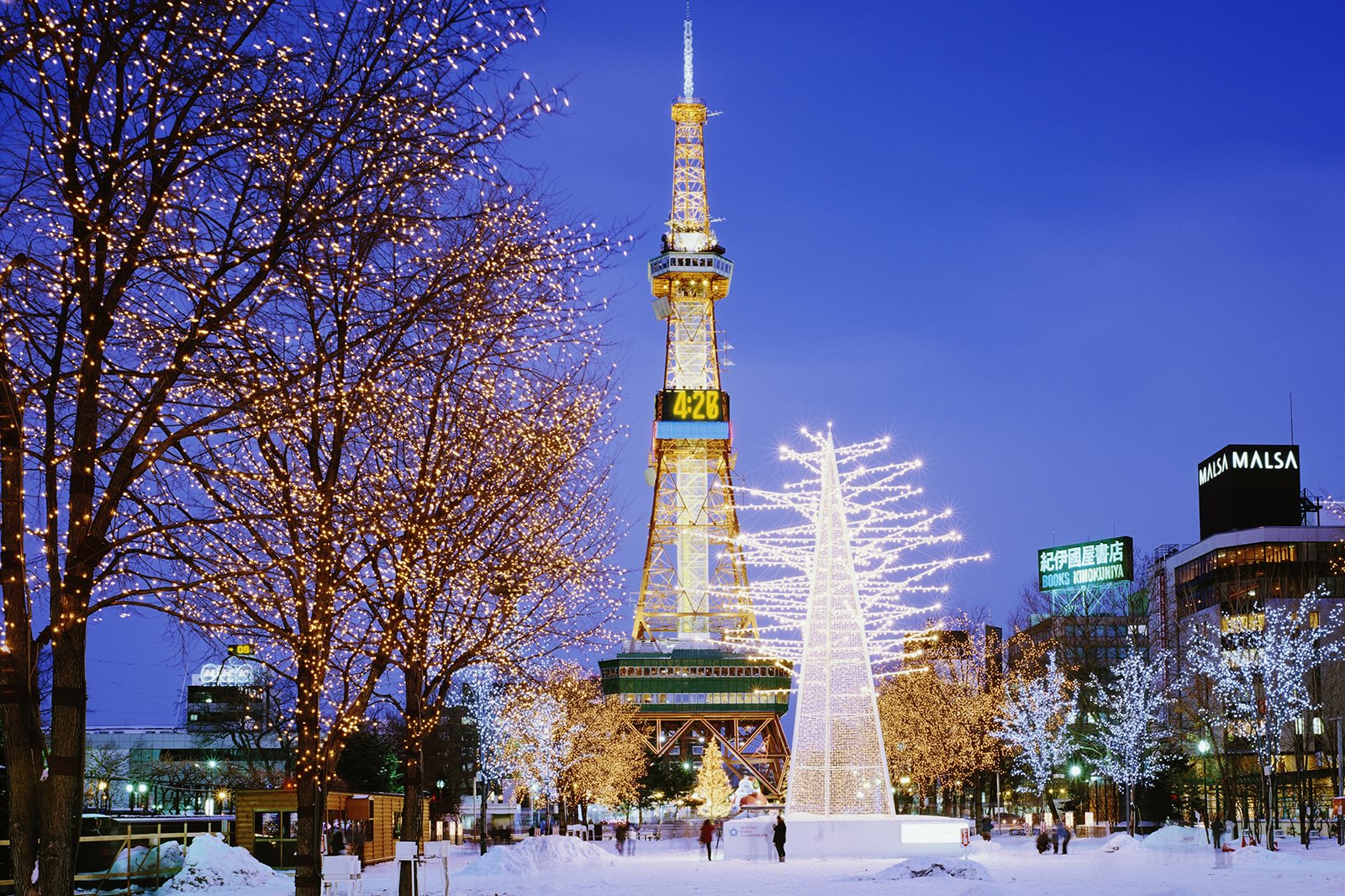 The night view of Sapporo was selected as Japan's new 3 Best Night Views in 2018, along with Nagasaki and Kitakyushu. Here are some simply the best places where you can enjoy that night view of Sapporo. First up is Sapporo TV Tower, the landmark of Sapporo. It's lit up at night, and you can look out over the night views of Odori Park and downtown from the observation deck (paid). At Horomi Pass Lookout Parking Lot, you can enjoy night views of Sapporo without even getting out of the car. From the top of Mount Moiwa, you can enjoy a panoramic night view with a 360-degree view of Ishikari Plain.
The artificial mountain in the centre of Moerenuma Park, a place for citizens to relax during the day, is the only mountain in Higashi Ward. The night view from the top of the mountain and the illuminated Sea Fountain are must-see. There's also Mount Okura Observatory and Asahiyama Memorial Park… Sapporo is full of places to enjoy night views!
Location: Sapporo, Hokkaido, Japan
3
Sapporo Clock Tower
A proud symbol of the city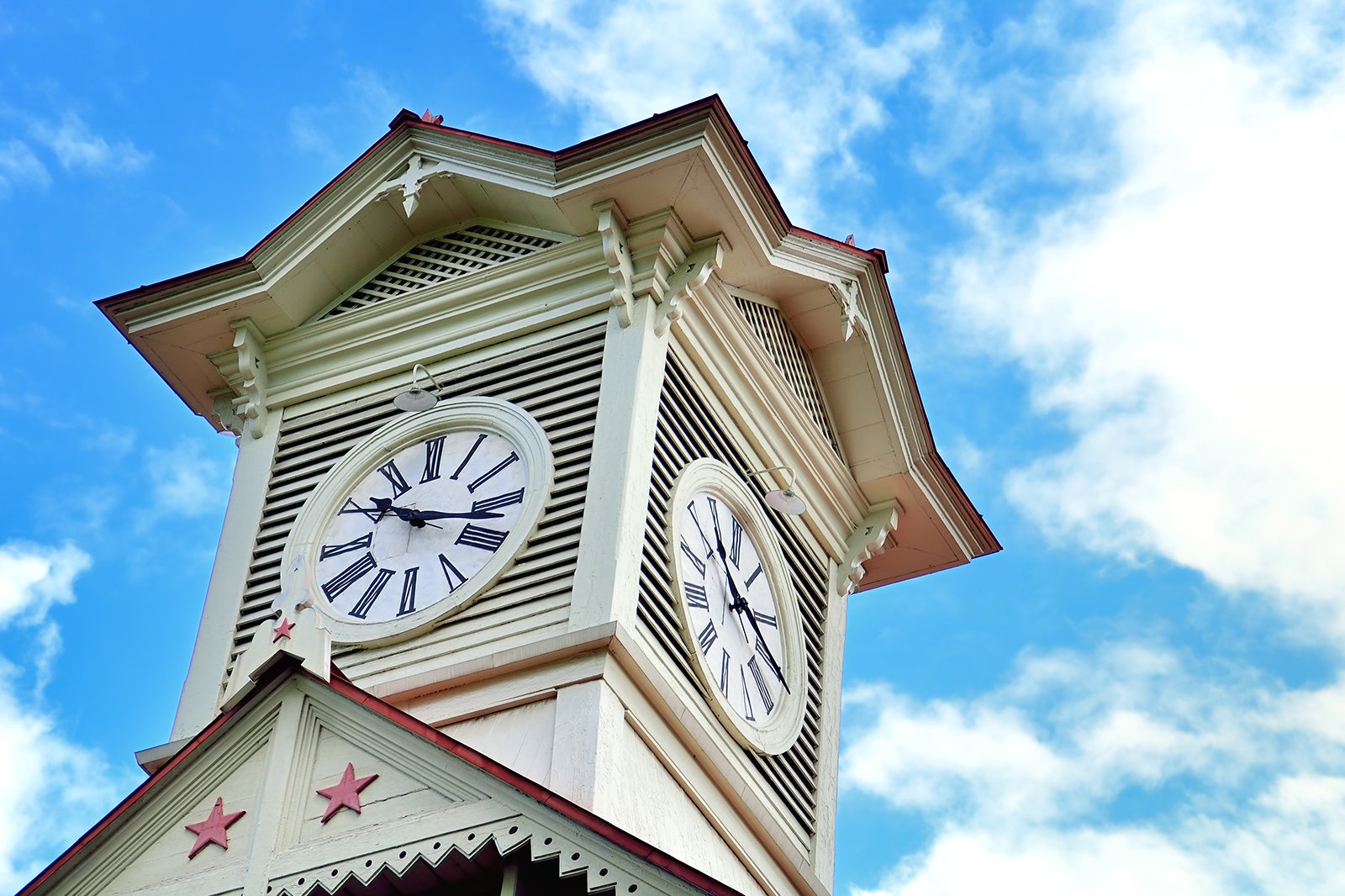 Sapporo Clock Tower is the symbol of the city loved by citizens of Sapporo since the Meiji period. It's about a 10-minute walk from the South Exit of JR Sapporo Station. Red stars, symbols of Hokkaido Development Commissioners, are engraved on the wooden building with red roof and white walls. It was constructed in 1878 as a drill hall of the former Sapporo Agricultural College, now Hokkaido University, and the clock tower was added a few years later.
The Western-style building of the Meiji period is designated as an Important Cultural Property of Japan. The clock tower appears in many novels and poems including "Constellation" by Takeo Arishima, and the clock continues to tick despite being more than 130 years old. This eco-friendly clock uses weight as the driving power, not electricity. The bell rings the number of hours at noon every day.
Location: 2 Chome Kita 1 Jonishi, Chuo Ward, Sapporo, Hokkaido 060-0001, Japan
Open: Daily from 8.45 am to 5.10 pm
Phone: +81 (0)11-231-0838
4
Hokkaido Government Office
Admire the Red Brick Office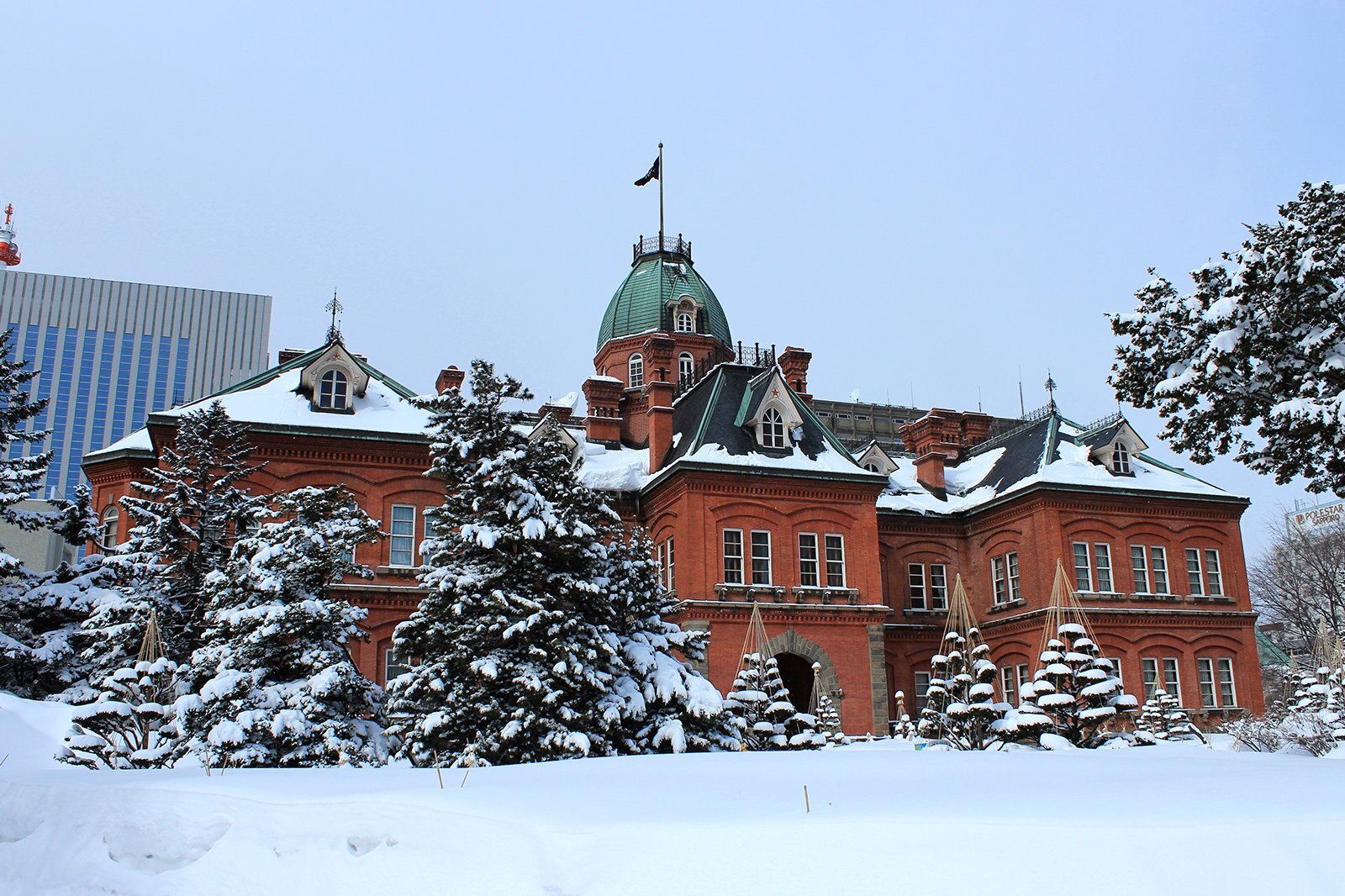 The Hokkaido Government Office is an Important Cultural Property of Japan and is lovingly known by its nickname, Red Brick Office. It's an American neo-baroque style building built in 1888, and about 2.5 million bricks made near Sapporo were used in its construction. Trees such as Japanese elms and poplars are planted in the front garden, and there's a pond where mallard ducks fly, making it a great place for citizens to relax.
After taking a photo of the seasonal flowers on the front flower bed and the retro brick building, head into the building. Explore the beautifully detailed decorations including the 3-section arch in the front hall on the 1st floor and the commemorative room that was used as the Hokkaido Governor's office. There are a lot of things to see, including a Sakhalin-related museum and paintings of the history of Hokkaido's development from the late Edo period to the middle of the Meiji period.
Location: 6 Chome Kita 3 Jonishi, Chuo Ward, Sapporo, Hokkaido 060-0003, Japan
Open: Daily from 8.45 am to 6 pm
Phone: +81 (0)11-231-4111
5
Hokkaido University Museum
A museum filled with educational exhibits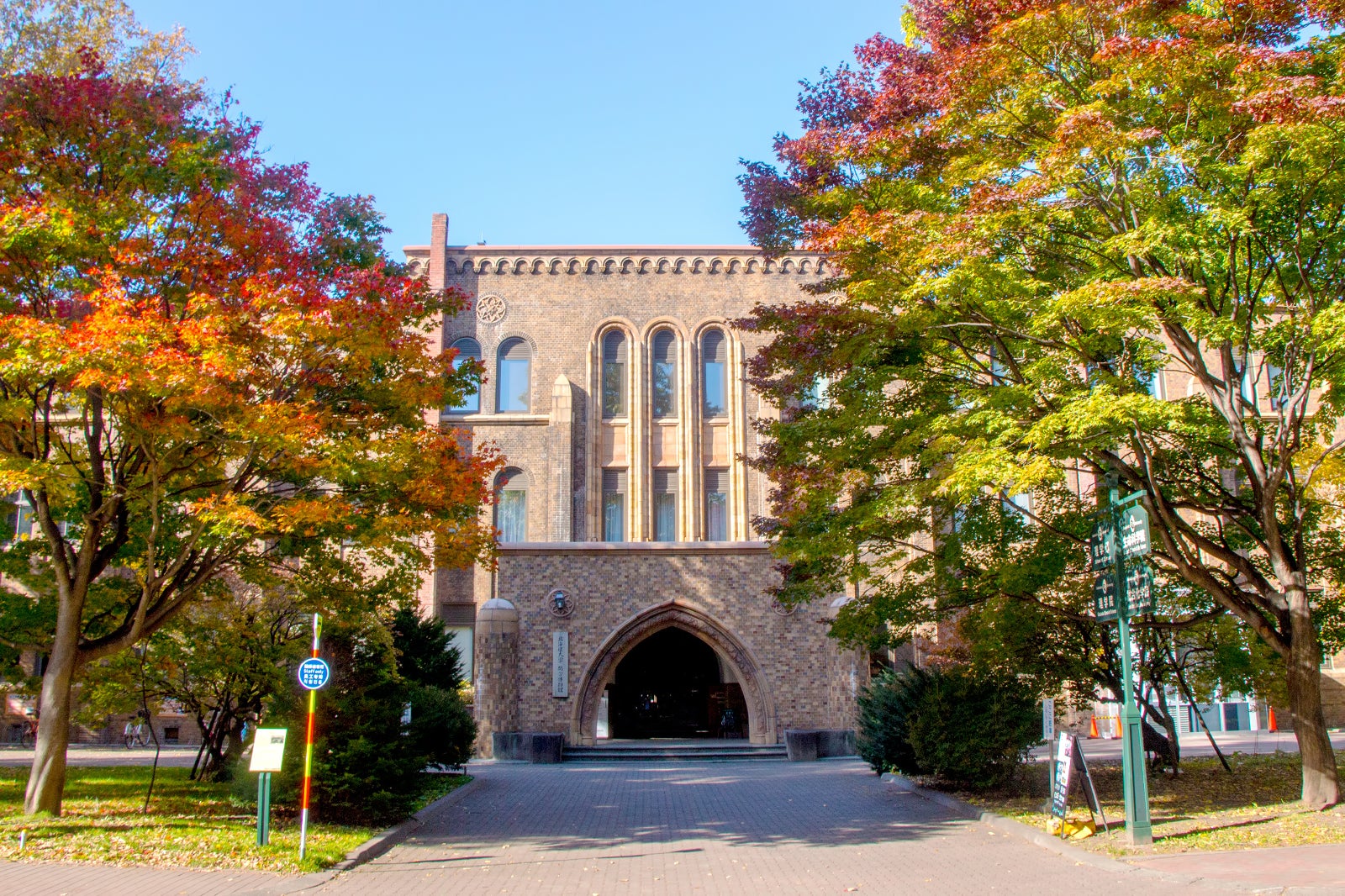 Hokkaido University Museum is within the campus of Hokkaido University, which was established more than 140 years ago. The museum has a collection of about 3 million valuable documents and samples that have been collected since the establishment of the university. There are plenty of educational exhibits like HU: Rising to the Challenge, which introduces the university's top-notch research, and the Interactive Zone where you can pick up and observe objects by employing all 5 senses.
After visiting the museum, enjoy strolling around the university campus. You can take a walk along the famous poplar avenue where 72 poplar trees line both sides of the path. You can also take a close look at Furukawa Hall, an American Victorian-style building with beautiful white walls and green roof built in 1909.
Location: 8 Chome Kita 10 Jonishi, Kita Ward, Sapporo, Hokkaido 001-0010, Japan
Open: November–May: 10 am to 5 pm. June–October: 10 am to 9 pm (closed on Mondays)
Phone: +81 (0)11-706-2658
photo by Mkuriki (CC BY-SA 4.0) modified
6
Sapporo covered wagon
Take in the city by horse and carriage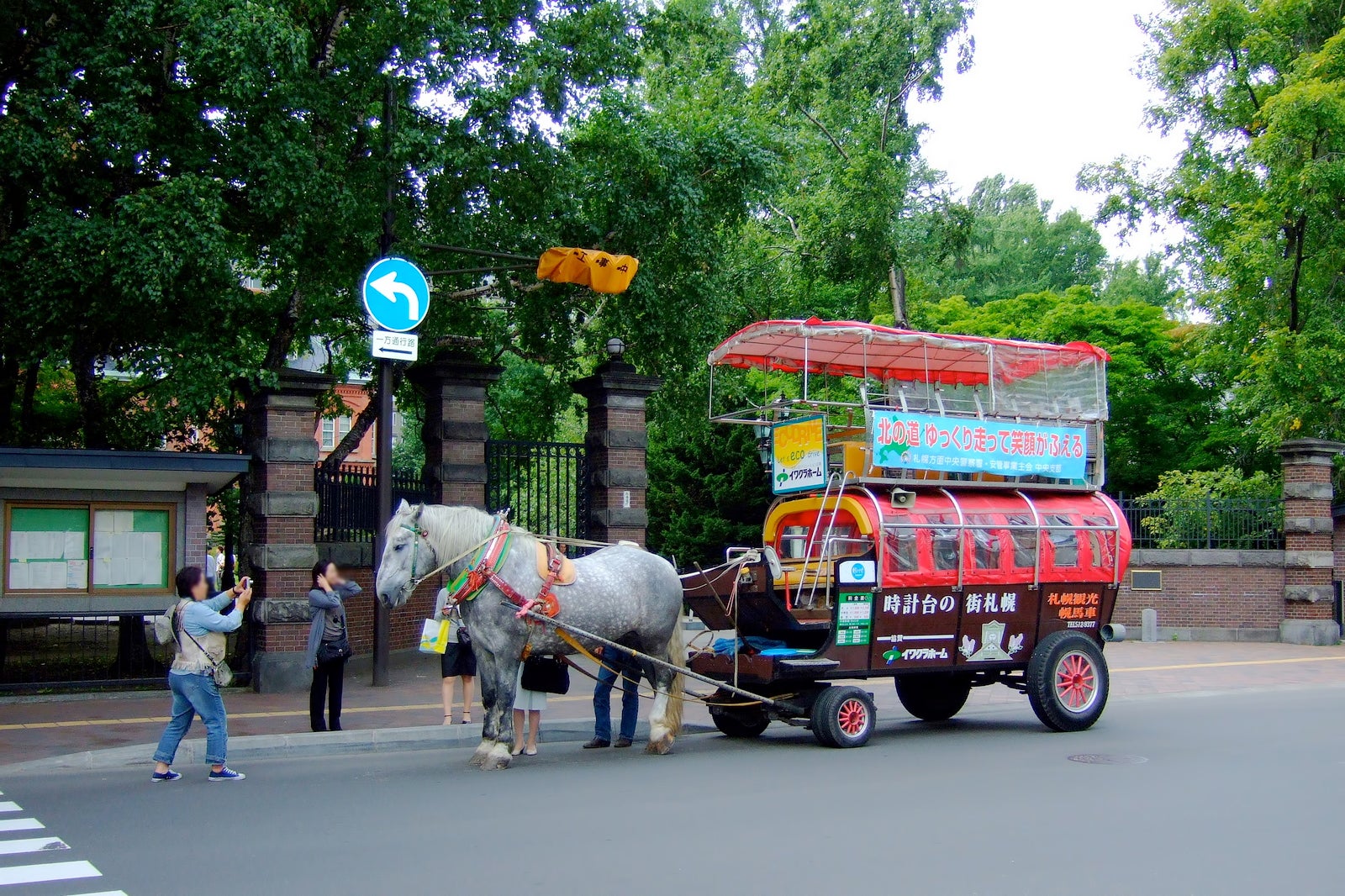 The red Sapporo covered wagon has been in business for over 40 years since 1978 and has a nice retro feel. There aren't many places in Japan where you can go around an office district by horse and carriage, but this is a great way of sightseeing in Sapporo. There's a stop right after coming out from Exit 5 of Subway Odori Station.
The carriage is a double-decker, and the top floor is popular because of the nice view it offers. It heads to the Clock Tower while looking at Odori Park where it stops for 5 minutes, allowing you to capture memories of the Sapporo landmark. It then goes to the Red Brick Office and stops there for 10 minutes, so you can take a close look at the historical brick building and its beautiful garden. Finally, it returns to Odori Park. It's a roundtrip of about 50 minutes. Make sure you get a photo together with the horse and the landmark as a backdrop.
Location: Odori, Chuo Ward, Sapporo, Hokkaido, Japan
Open: April–August: Thursday–Tuesday from 10 am to 4 pm (closed on Wednesdays). September–November: Thursday–Tuesday from 10 am to 3 pm (closed on Wednesdays)
photo by t-konno (CC BY-SA 3.0) modified
7
Sapporo Snow Festival
A famous annual winter event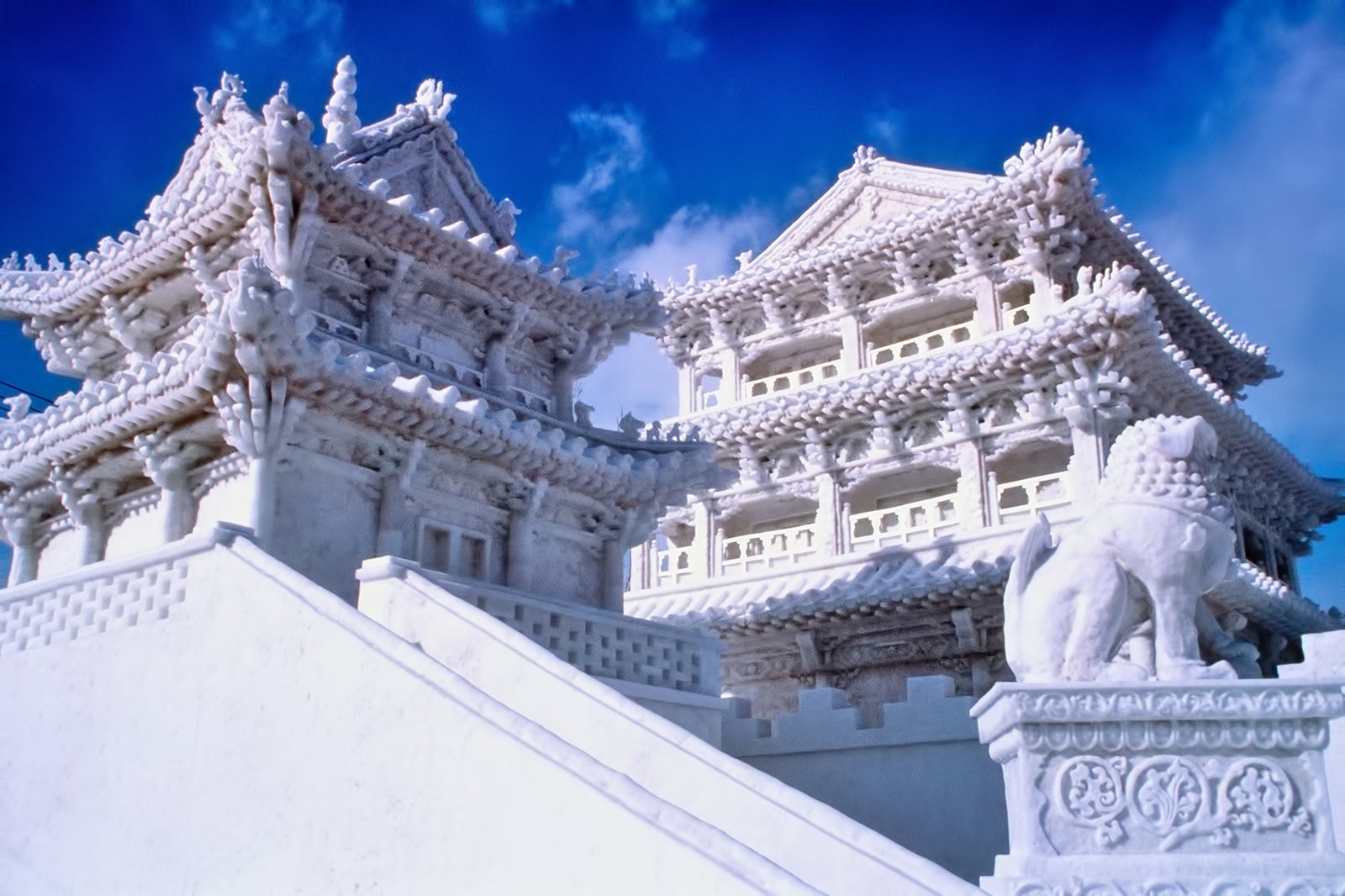 Sapporo Snow Festival immediately began after the war, in 1950, when 6 sculptures of snow made by local senior school students were placed at Odori Park. This is a festival of snow and ice held for about 1 week from early February every year. It's a famous annual winter event and centres on the Odori venue in Chuo Ward, the Susukino venue, and the Tsudome venue.
More than 200 snow and ice sculptures ranging from about 2 metres tall to huge ones of about 15 metres tall are created every year. Groups of the Japan Ground Self-Defence Force, Sapporo City government employees, citizens, and foreigners all participate with various themes. The huge snow slide is a big hit with children every year. The illuminated fantastical ice world at night is a must-see. Admission is free. Outdoor areas can be viewed at any time, but the indoor Tsudome venue is open only from 9am to 5pm.
Location: Sapporo, Hokkaido, Japan
8
Sapporo City Jazz
One of Japan's biggest jazz fests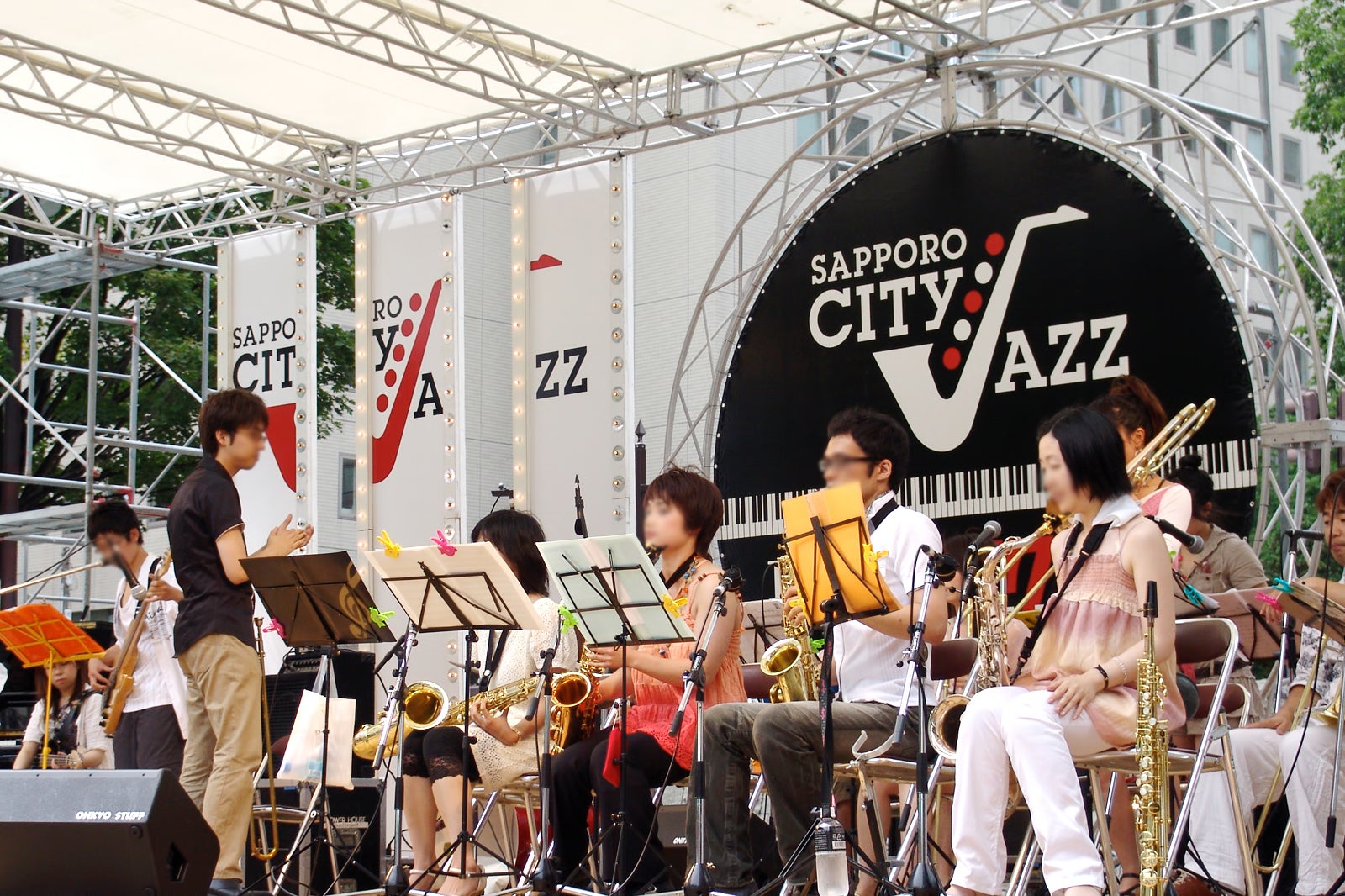 Sapporo City Jazz is one of the biggest jazz festivals in Japan and has been held in Sapporo every year since 2007 with the theme of "Turning Sapporo into a city of jazz!" The festival starts with a jazz parade in which a few hundred citizens participate. The event lasts 2 months.
Park jazz Live in the centre of Sapporo, where a few hundred bands from all over Japan come together and play, is free. Open-air concerts are held at Sapporo Art Park. You can enjoy the performances of great artists from Japan and abroad in a free and easy style, even lying down or sitting on the lawn. Could there be anything better than experiencing the cool Hokkaido summer with hot music?
photo by MIKI Yoshihito (CC BY 2.0) modified
9
Shiroi Koibito Park
All about sweets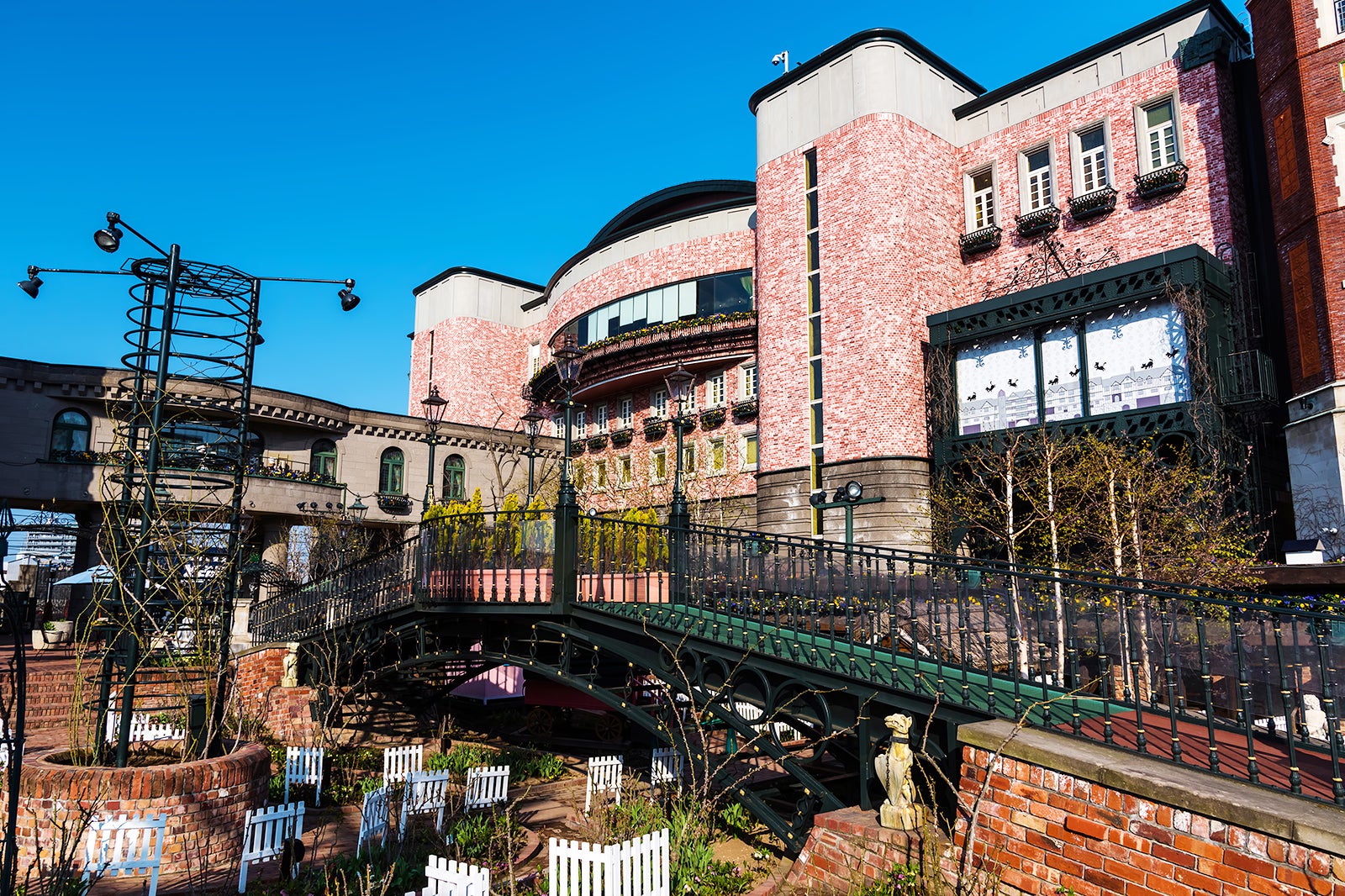 Shiroi Koibito Park is a confectionery theme park of sorts. It's located next to the headquarters of Ishiya, which is famous for its Shiroi Koibito sweets. It's full of delicious and fun activities including visits to the factory, learning about the history of chocolate and trying original sweets. The sweets workshop is a particularly popular area, and there are chocolate-making experiences and workshops where you can experience everything from baking a heart-shaped Shiroi Koibito cookie to wrapping it.
Gulliver Town POKKE, a town with miniature shops and houses, and the Shiroi Koibito Railway that runs in the garden are popular attractions for children. Each facility has an admission fee, but admission is free to if you just want to visit shops and the courtyard where you can enjoy 200 kinds of roses in summer and illuminations in winter.
Location: 2-11-36 Miyanosawa 2 Jo, Nishi Ward, Sapporo, Hokkaido 063-0052, Japan
Open: Hours vary by season
Phone: +81 (0)11-666-1481
Back to top