10 Places Locals Love to Go in Kyoto
Cool Places in Kyoto You Might Not Know
Which places do locals love to go in Kyoto? Firstly, the ancient capital is rich in history and tradition and it's packed with world heritage sites. Along with some of Japan's most iconic temples like Kinkaku-ji (also known as the 'Golden Temple') and Kiyomizu-dera, there's also Nijo Castle, where imperial rule was restored.
In recent times, the whole city of Kyoto has become a global tourist magnet. So it's worth exploring nearby places outside of central Kyoto, too. There might just be cool places in Kyoto you might not know or have heard of. Try heading to suburbs like Arashiyama, Sagano, Kurama, Kifune, Uji, and Ohara, and you'll find some stunning contrasts with shrines and temple set in beautiful natural settings.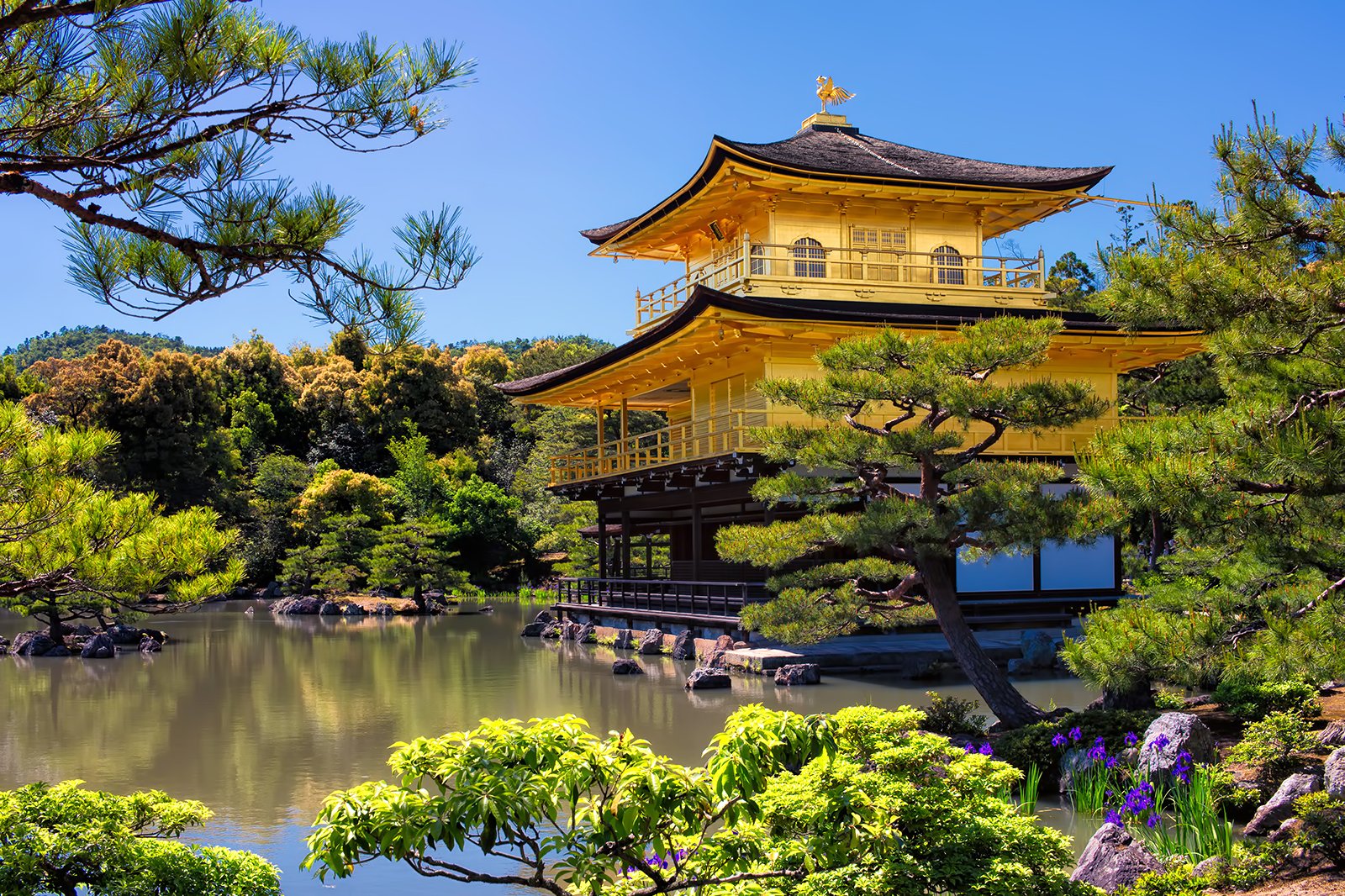 The Temple of the Golden Pavilion (Kinkakuji) is an iconic Kyoto landmark that's named so after the temple's famous golden reliquary hall that reflects on the Mirror Pond (Kyoko-chi). It appeared when Yoshimitsu Ashikaga, the 3rd shogun of the Muromachi period, built a villa here. Officially called Rokuonji, the temple was designated as a World Heritage Site by UNESCO In 1994 as one of the Historic Monuments of Ancient Kyoto. The temple represents the luxurious and gorgeous Kitayama culture.
The golden 3-tiered temple building is spectacular, but what particularly enhances the beauty of the Golden Pavilion is the garden that surrounds the Mirror Pond. It's a Zen garden with a path around a central pond and is designated as a National Special Historic Site and Place of Scenic Beauty. No matter when you visit, you'll be able to enjoy seasonal colours such as fresh green leaves in springtime, autumn leaves, and a beautiful snowy landscape in wintertime. You can get here by bus from JR Kyoto Station or Hankyu Kawaramachi Station.
Read more
Location: 1 Kinkakujicho, Kita Ward, Kyoto 603-8361, Japan
Open: Daily from 9 am to 5 pm
Phone: +81 (0)75-461-0013
photo by Ray in Manila (CC BY 2.0) modified
2
Ginkakuji
Temple of the Silver Pavilion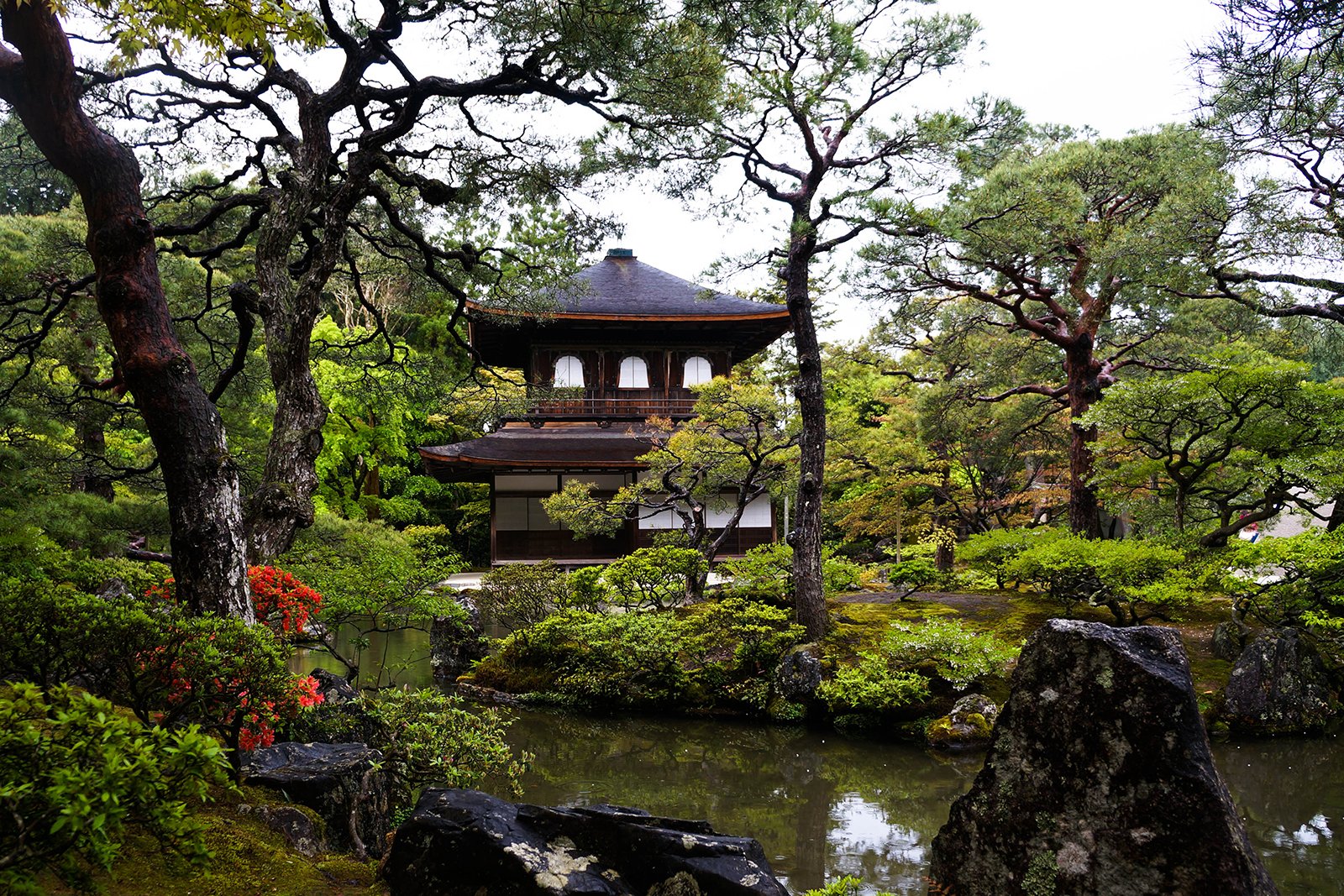 The Temple of the Silver Pavilion (Ginkakuji) is often compared to Kinkakuji and is renowned for its simple beauty based on the concept of 'Wabi-sabi' deeply influenced by Zen Buddhism. The temple dates back to the Muromachi Period (1338-1573) when the 8th General (Shogun) Ashikaga Yoshimasa built a holiday house in imitation of his grandfather Ashikaga Yoshimitsu, the patron of the Temple of the Golden Pavilion (Kinkakuji). After the death of Yoshimitsu, the name Ginkakuji was changed to Jishoji after the Rinzai sect of Zen Buddhism's Shokokuji sect.
The building itself is an icon of Higashiyama culture and forms a part of the 'Historic Monuments of Ancient Kyoto', a UNESCO World Heritage Site. Unlike Kinkakuji, with its golden-leafed hall of relics, there's no silver leaf applied to the Kannonden hall of relics at Ginkakuji. Kannonden and Togudo (Japan's oldest buildings in the Shoinzukuri style) are designated as National Treasures. This is the kind of place that never gets old. The beauty of the site extends to the Chisenkaiyushiki Teien Garden, with its representation of waves with white sand, and the conical Kogetsudai and Kinkyochi Pond. It's easy to get here too – just catch the bus from JR Kyoto Station.
Location: Ginkakujicho, Sakyo Ward, Kyoto 606-8402, Japan
Open: Daily from 8.30 am to 5 pm. December–February: daily from 9 am to 4.30 pm
Phone: +81 (0)75-771-5725
3
Sanjusangendo
One of Kyoto's iconic Buddhist Temples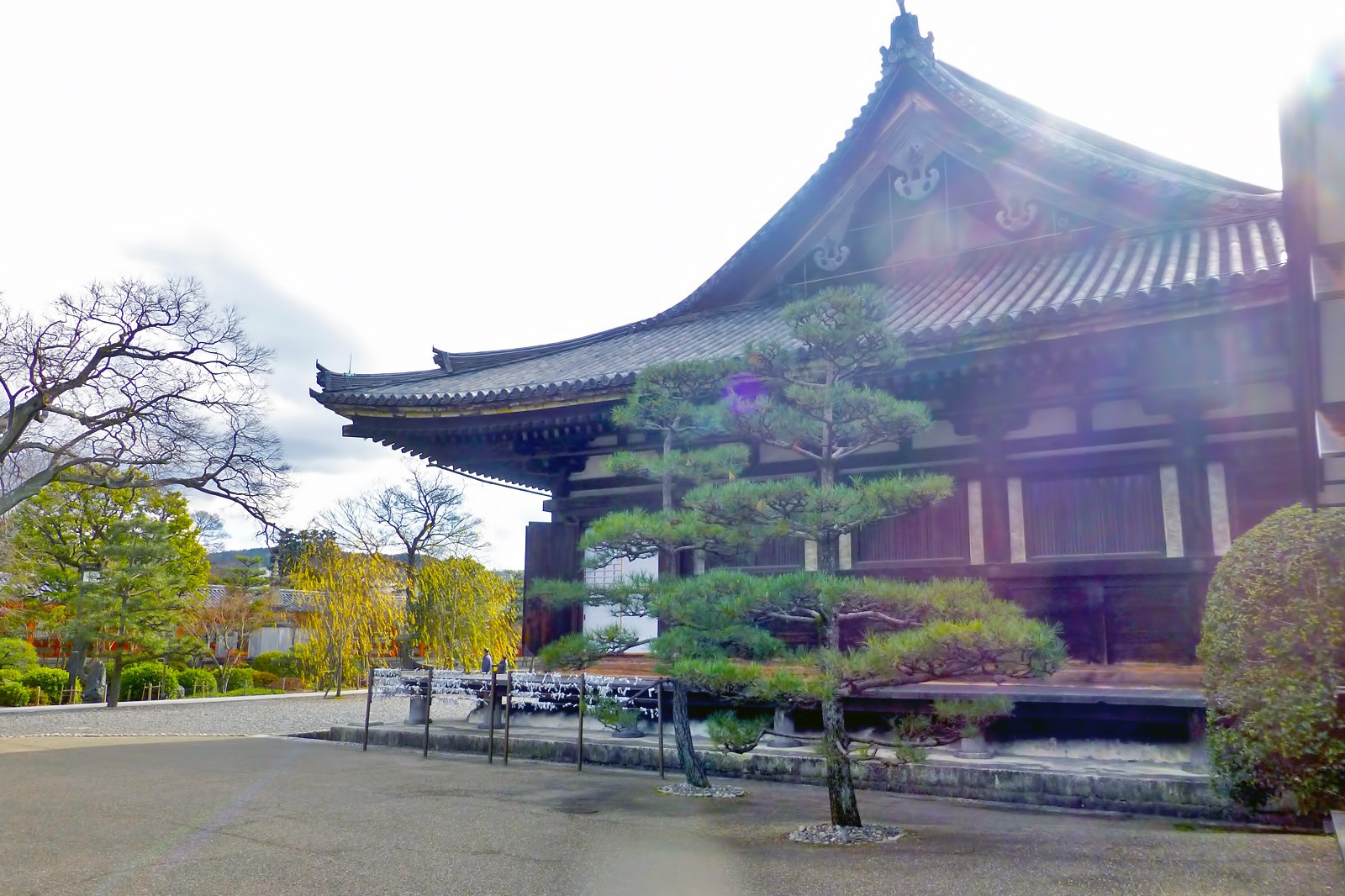 Sanjusangendo is a Buddhist temple that was built in 1164 by Tairano Kiyomori on the premises of the Imperial Villa of former emperor Goshirakawa Joko. Officially known as Rengeo-in Hondo, the temple was destroyed by fire before being reconstructed in 1266. Sanjusangendo means '33 intervals', derived from its structure of 33 columns standing 120 metres tall in the main hall. The number 33 comes from the number of times that Kannonbosatsu is said to reincarnate.
You'll be bowled over by the 3-metre-high, 1,000-armed Kannon (Senju Kannon) sitting statue together with the standing statues of 1,000 bodies of the goddess of mercy. In front of the 1,000 statues, you'll find its 28 guardian deities (Kannon Nijuhachi Bushu) and the Wind God (Fujin) and Thunder God (Raijin). All of these are National Treasures and masterpieces of Kamakura sculpture, including the Honzon by legendary sculptor Tankei, along with 124 Buddhist statues engraved in the Heian era (the 8th to 12th century). To get here, it's a 7-minute walk from Shichijo Station on the Keihan Line, or you can take a bus from JR Kyoto Station.
Location: 657 Sanjusangendomawari, Higashiyama Ward, Kyoto 605-0941, Japan
Open: Daily from 8 am to 5 pm. November 16–March: daily from 9 am to 4 pm
Phone: +81 (0)75-561-0467
4
Fushimi Inari Taisha
An important Shinto shrine in Kyoto
Fushimi Inari Taisha is the mother temple of the 30,000 Inari shrines found across Japan. The Senbon Torii (literally '1,000 Sacred Gates') is internationally famous as one of Japan's top Instagrammable locations, and you'll always find visitors from around the world taking photos of these iconic red gates. You can visit at any time of day, but the illuminations at night are particularly stunning. Its history dates back to 711 during the Nara period (710-794) when the common people worshipped it for blessings at harvest time, prosperity in business, the safety of their families, and to ensure that their wishes would come true.
You may be surprised to know that the object of this worship is the massive Mount Inari as a whole. Visiting the grounds is free and it's open all year round. Oyamameguri allows you to take a 4-km pilgrimage lasting 2 hours, starting from Okushahohaijo, which you come to after passing through Senbon Torii. You'll also enjoy visiting numerous spiritual hotspots like Kumatakasha, Kaminosha, Chojusha (also known as Mitsurugisha), Ichinomine Kamisha, Ganrikisha and Yakurikisha.
Location: 68 Fukakusa Kaidocho, Fushimi Ward, Kyoto 612-0882, Japan
Phone: +81 (0)75-641-7331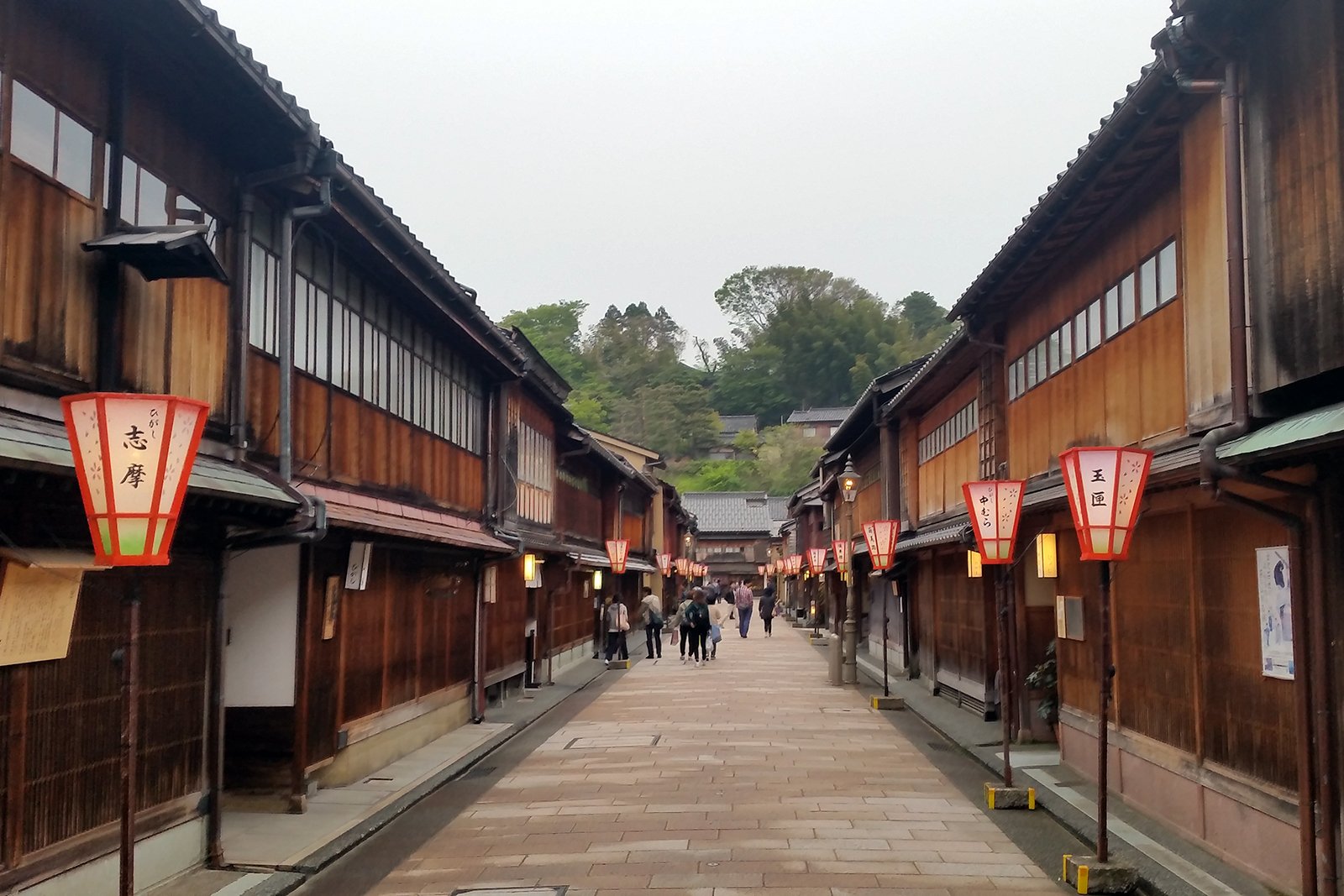 Gion is the quintessential tourist destination area in Kyoto. Enjoy the atmosphere of this historical city by walking through stone-paved alleyways where you could encounter the apprentice Geisha known as Maiko. Gion has expanded as a temple town centred on Yasakajinjya Shrine, and now it also includes many other venerable temples and shrines like Kodaiji, Kenninji, Chion-in, Kiyomizudera, Shoren-in and Hokanji. Getting here is easy by catching the bus from JR Kyoto Station.
Stone-paved streets like Shirakawa Minami Dori, Hanamikoji and Ishibekoji lined with Kyomachiya (Kyoto-style townhouses) enhance the ambience of the area, especially at night. Cultural highlights include Yasui-Konpiragu, known for deifying the god of marriage and separation, Maruyama Park with its famous weeping cherry trees, and the Sanneizaka Preservation District for Groups of Historic Buildings (the area surrounding Kiyomizudera through Kodaiji). There's no rush in Kyoto, so take your time to discover the area to the full.
Location: Gionmachi, Higashiyama Ward, Kyoto, Japan
6
Yasakajinja Shrine
The host of a major matsuri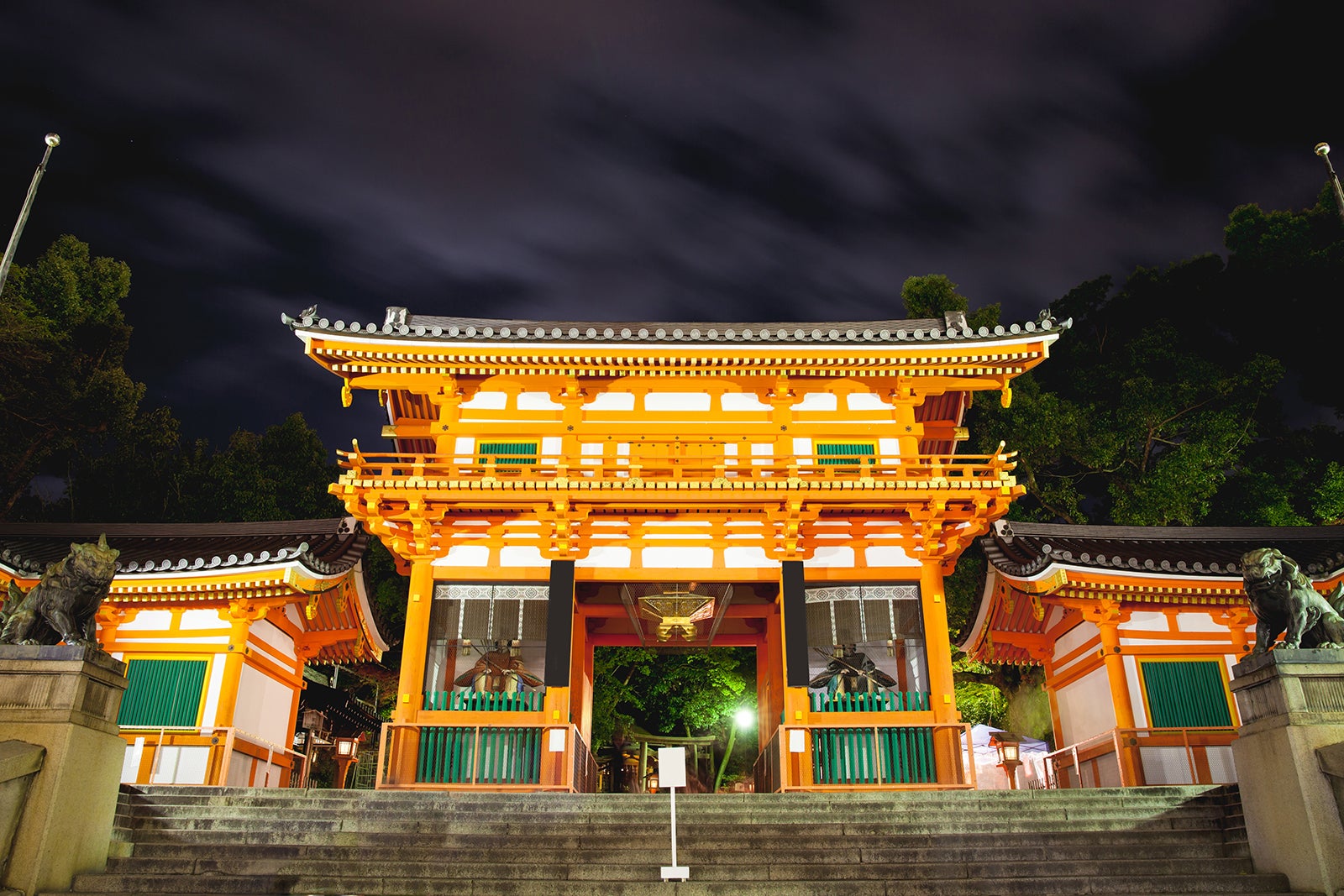 Yasakajinja Shrine is the host of the Gion Matsuri Festival, which is 1 of Japan's 3 major festivals. It takes place for one month starting from July 1st every year and is a key feature of Kyoto's summertime traditions. The Yamahoko Float on the 17th (eve of the festival) and 24th (after-festival) is one of the highlights of the festival and is registered as UNESCO Intangible Cultural Heritage, but it can be very difficult to get tickets for.
Yasakajinja, the famous shrine for granting wishes for good health at the end of the year, is affectionately known to the locals as Gion-san. Visiting the grounds is free and it's open all year round. Honden (the main sanctuary building) is surrounded by a number of Yashiro (subsidiary shrines). Utsukushi-gozensha is known as a beauty hotspot where Maikos pray to the goddess of beauty, Okuni Nushisha is home to the god of marriage, Hamonojinja is where to go if you want to break off an evil relationship, and Akuojisha is dedicated to the malevolent spirit of Susano-onomikoto. These are just some of the famous shrines in the area. To get here, simply catch the bus from JR Kyoto Station.
Location: 625 Kitagawa, Gionmachi, Higashiyama Ward, Kyoto 605-0073, Japan
Phone: +81 (0)75-561-6155
7
Kyoto Imperial Palace
The residence of past emperors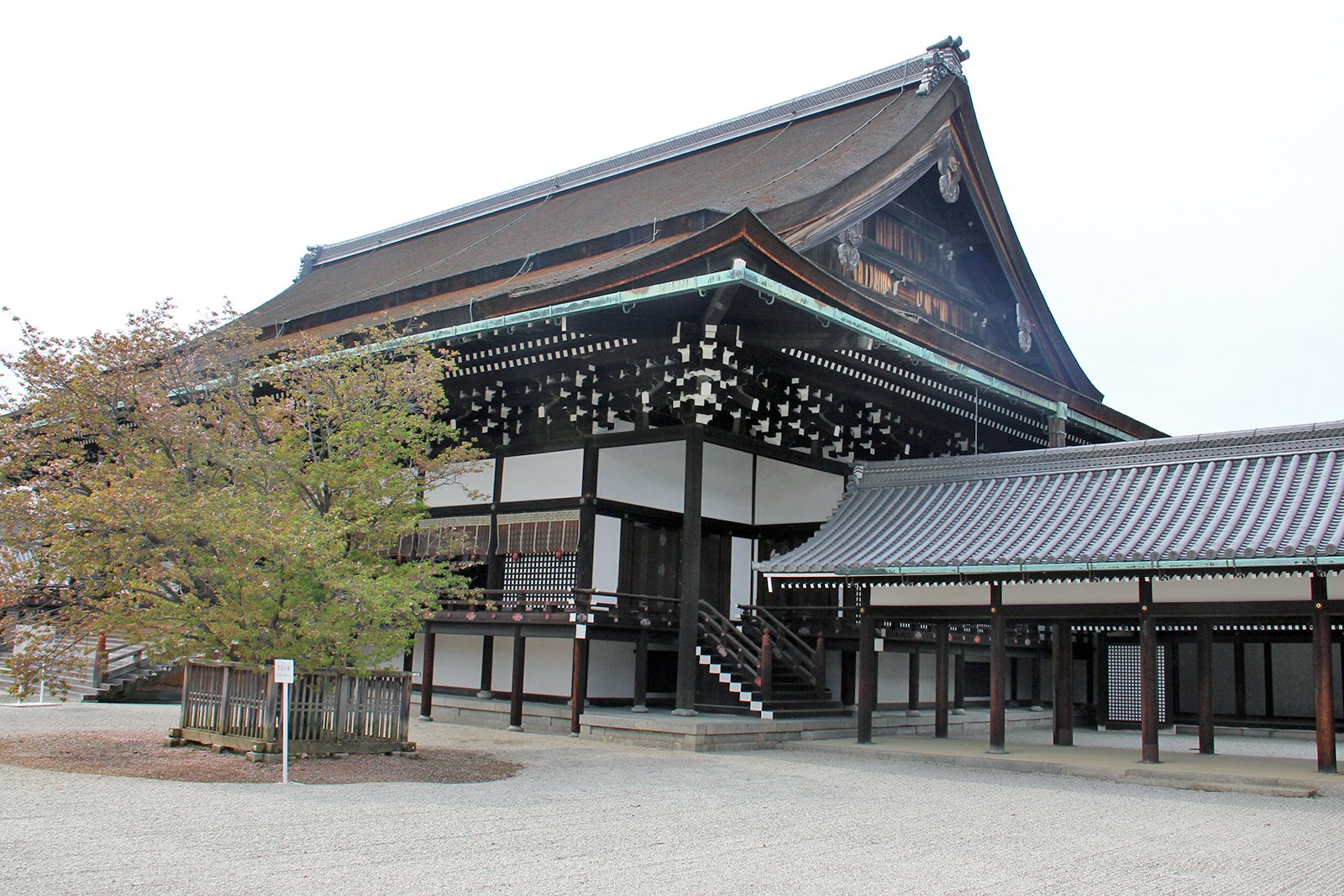 Kyoto Imperial Palace (Kyotogosho) served as the residence of successive Emperors from 1331 until 1869 when the capital was relocated as a result of the Meiji Restoration. You used to have to make a special reservation for a visit within a very limited period of time, but since 2016 it's been open to the public. It's a good idea to take the hour-long guided tour provided by Imperial Household Agency staff if you want to get a feel for the history of Kyotogosho, which preserves a number of designated National Cultural Assets.
Believe it or not, both the guided tour and admission are free of charge. So why not take a moment to imagine what it must have been like in ancient times as you enter from Seishomon Gate to admire the prestigious Shishinden, the Seiryoden which served as a daily living space, and the ceremonial venue of Kogosho. For easy access, catch the bus from Imadegawa Subway Station.
Location: 3 Kyotogyoen, Kamigyo Ward, Kyoto 602-0881, Japan
Open: Daily from 9 am to 5 pm (closed on Mondays)
Phone: +81 (0)75-211-1215
8
Arashiyama & Sagano
Stroll through a tranquil bamboo forest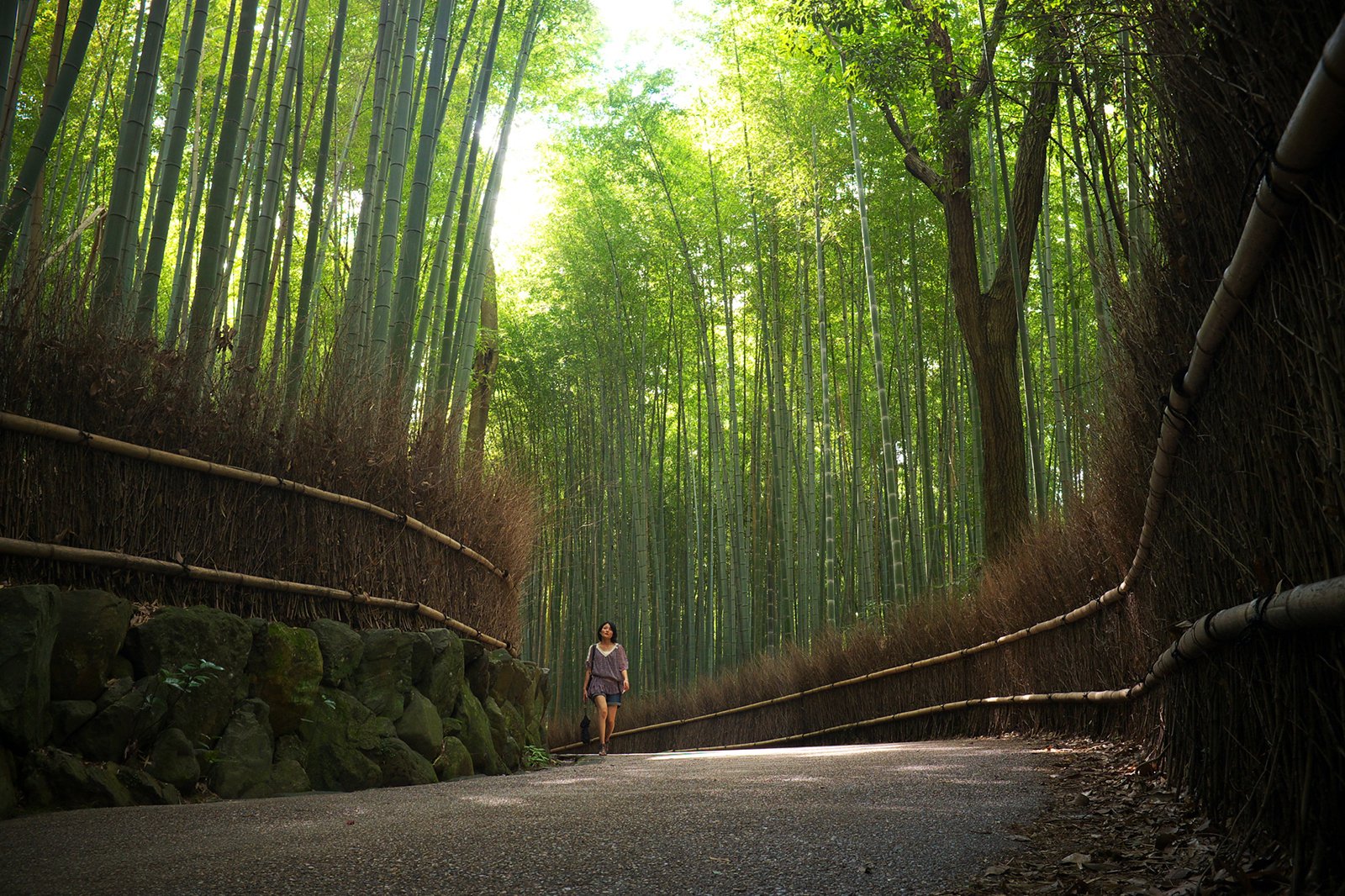 Arashiyama and Sagano are places that were admired by nobles in the Heian period and served as settings for various literary classics. A great way to start exploring this area is by taking a scenic walk starting from Togetsukyo, the bridge over the Oigawa river in which the nobility used to splash about. Tenryuji, designated as a World Heritage Site, is a famous and prestigious temple of Zen Buddhism, ranking first among the Kyoto-Gozan (5 leading temples of Kyoto). Sogenchiteien Garden, designed by Muso Soseki, still looks today like it did 700 years ago.
Next, take a rickshaw ride through the photogenic Bamboo Forest (Chikurin-no-michi). Kimono Forest is also another good place to get some unique snaps. One day simply isn't enough to discover all of the attractive spots here. If you have time, try to take in Nonomiya Shrine, the setting of Tale of Genji; Gioji, where Shirabyoshi from Tail of Heike lived; and Jojakkoji for its 2-storey pagoda. If you like taking trains, make sure you enjoy the beauty of the ravine with a ride on the Sagano Romantic Train.
Location: Sagaasahi and Togetsu-kyo Bridge, Ukyo Ward, Kyoto 616-8343, Japan
9
Uji
A town rich in culture and history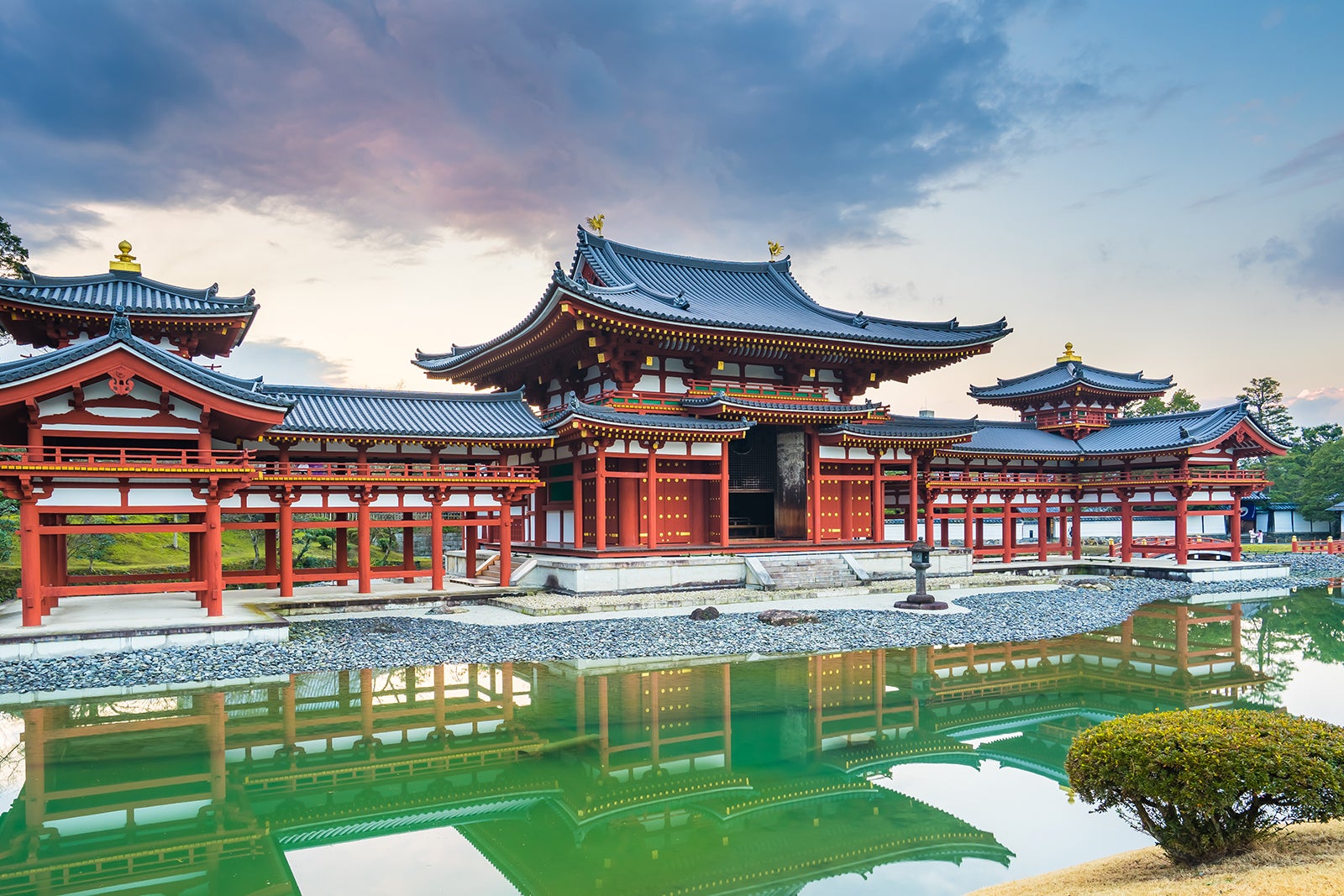 Uji, south of the city of Kyoto, has been the site of countless historical events with rich nature as its backdrop. There's Byodo-in Temple and Ujigami Shrine (both registered as World Heritage Sites), and not to mention Ujibashi Bridge, which is closely tied to the Tale of Genji. In autumn, when the leaves turn red and golden, the Phoenix Hall of Byodo-in is especially popular for the reflection it casts on the water's surface. Special night visits are also held for a limited period.
Honden (the main sanctuary building) and Haiden (the front shrine) of Ujigami Shrine, which serves as the Tutelary Shrine of Byodo-in, are the oldest existing shrine buildings. Obaku-san Manpuku-ji was founded in 1661 by the Zen master Ingen from Min in China, and today you can find here an unchanged temple complex layout from the Ming dynasty style. There's also a rare opportunity to enjoy Chinese-style Buddhist cuisine known as Fucha Ryori (reservation required). Uji is also the hometown of Japan's famous Uji tea, so don't forget to try out the area's various kinds of deserts based on Matcha tea. Uji is an easy 30-minute train journey from Kyoto Station.
Location: Uji, Kyoto, Japan
10
Amanohashidate
One of Japan's most scenic spots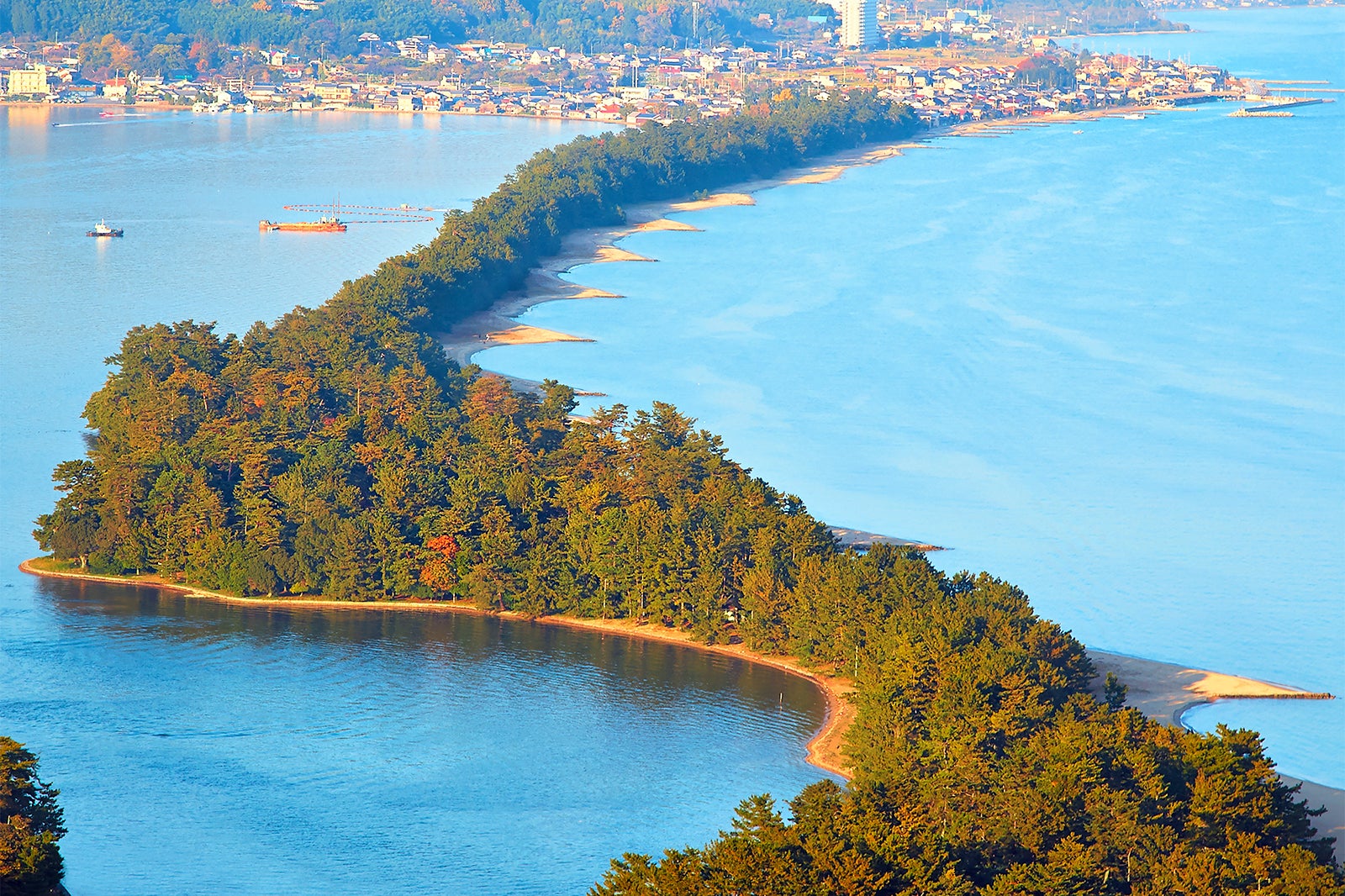 Amanohashidate, a sandbar situated in Miyazu Bay in the northern part of Kyoto prefecture, is one of the most picturesque places in Kyoto. It's counted as 1 of the 3 Most Beautiful Scenic Spots in Japan along with Matsushima in Miyagi prefecture and Itsukushima (also known as Miyashima) in Hiroshima prefecture. The confluence of the River Noda flowing into Miyazu Bay and the current from the open sea has formed a unique landscape with sand and gravel deposited into the sea.
The origin of Amanohashidate is said to go back as far as the old mythology of Izanaginomikoto and Izanaminomikoto giving birth to the country. Along this 3.6-km-long pine-covered white sandbar, you can also walk across the Hashidatesen, 1 of the 100 Best Roads in Japan. Amanohashidate View Land is a popular spot where you can take a lift to see panoramic views from 130 metres above the ground. At Matanozoki, crouch and see Amanohashidate between your legs in a stunning view that looks like a dragon soaring in the sky. Renting bicycles is also a good idea if you want to get up close to admire the beautiful nature in this designated quasi-national park. To get here, take the Hashidate Train from Kyoto Station to Amanohashidate Station.
Location: Miyazu, Kyoto, Japan
Phone: +81 (0)772-22-8030
Back to top