Top 10 Dishes Locals Love in Hyogo
A Guide to Local Specialities You Should Try in Hyogo
Kobe has been one of Japan's main adopters of foreign culture ever since the Meiji era, when the country first opened up to the outside world. An area rich in history and nature, it's no surprise that you can find countless restaurants that are famous for serving western-style cuisine. Beef cutlet, made with cuts from the Tajima breed of black wagyu cattle, is one of Kobe's most renowned delicacies. And don't miss the world-famous Kobe beef as well as the city's interpretation of Chinese cuisine.
What's more, with its excellent water and natural environment, Hyogo Prefecture is Japan's top sake production area. For a perfect match, try a glass or 2 with fresh seafood from the Seto Inland Sea. Let's check out some of the best local specialities you should try in Hyogo.
1
Steamed pork buns (butaman)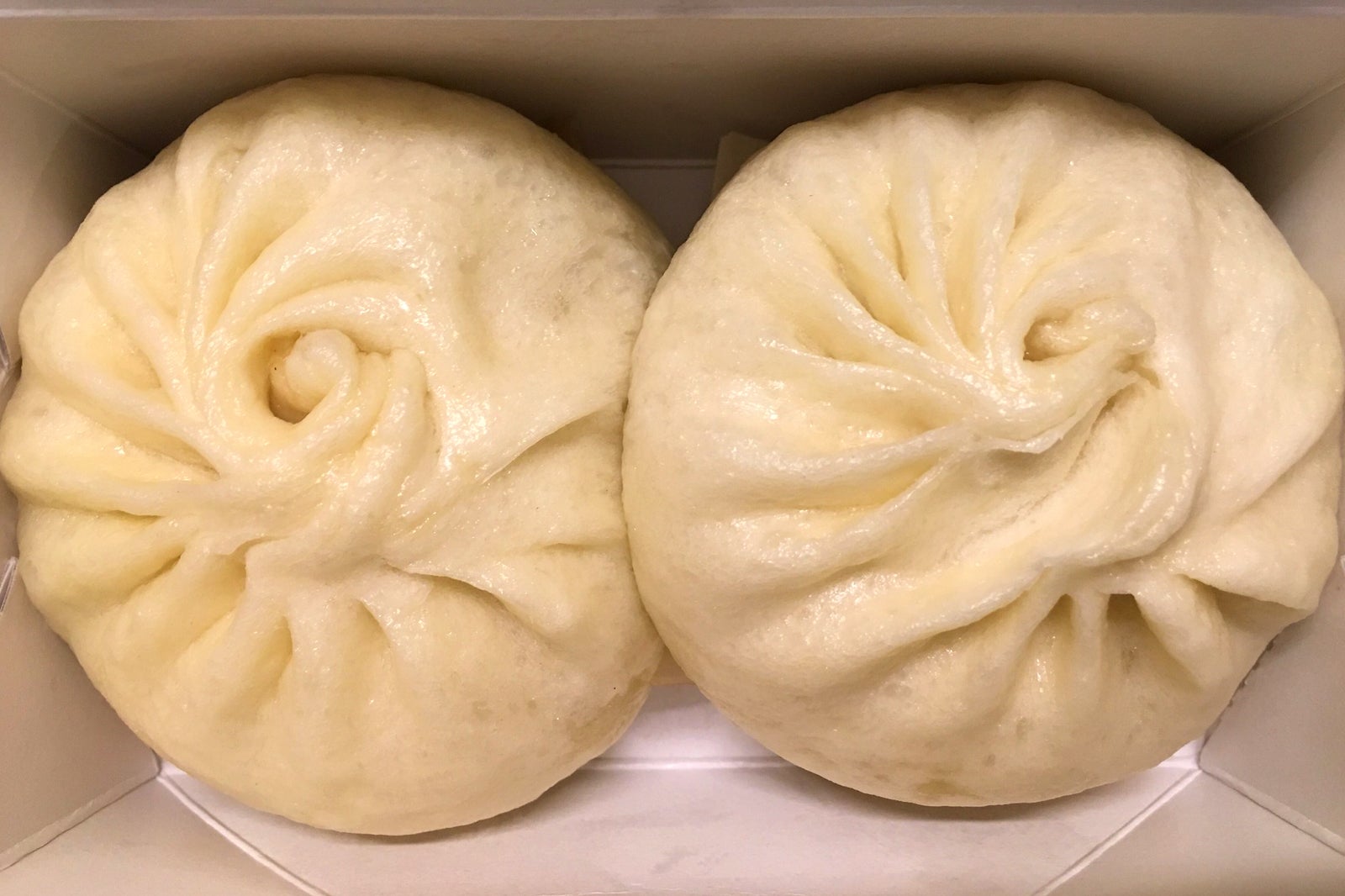 Nankinmachi in Kobe is one of Japan's 3 main Chinatowns. It's known as the birthplace of steamed pork buns (butaman). Butaman originated from Roshoki, which opened as Kobe's pork bun shop in 1915, with inspiration from meat buns found in the Tianjin region of China.
Over the past century, these juicy, easy-to-eat pork buns became hugely popular not only in Kobe, but throughout Japan. Since 2011, 3 well-established shops – Roshoki, Shikouro, and Sannomiya Ikkanro – have played central roles in hosting the Kobe Butaman Summit® every year. It's usually celebrated on November 11, which is also designated as Pork Bun Day. With so many famous butaman shops everywhere, Nankinmachi is a pork bun paradise.
Location: Nankin-machi, Chuo Ward, Kobe, Hyogo 650-0023, Japan
photo by bryansjs (CC BY-SA 2.0) modified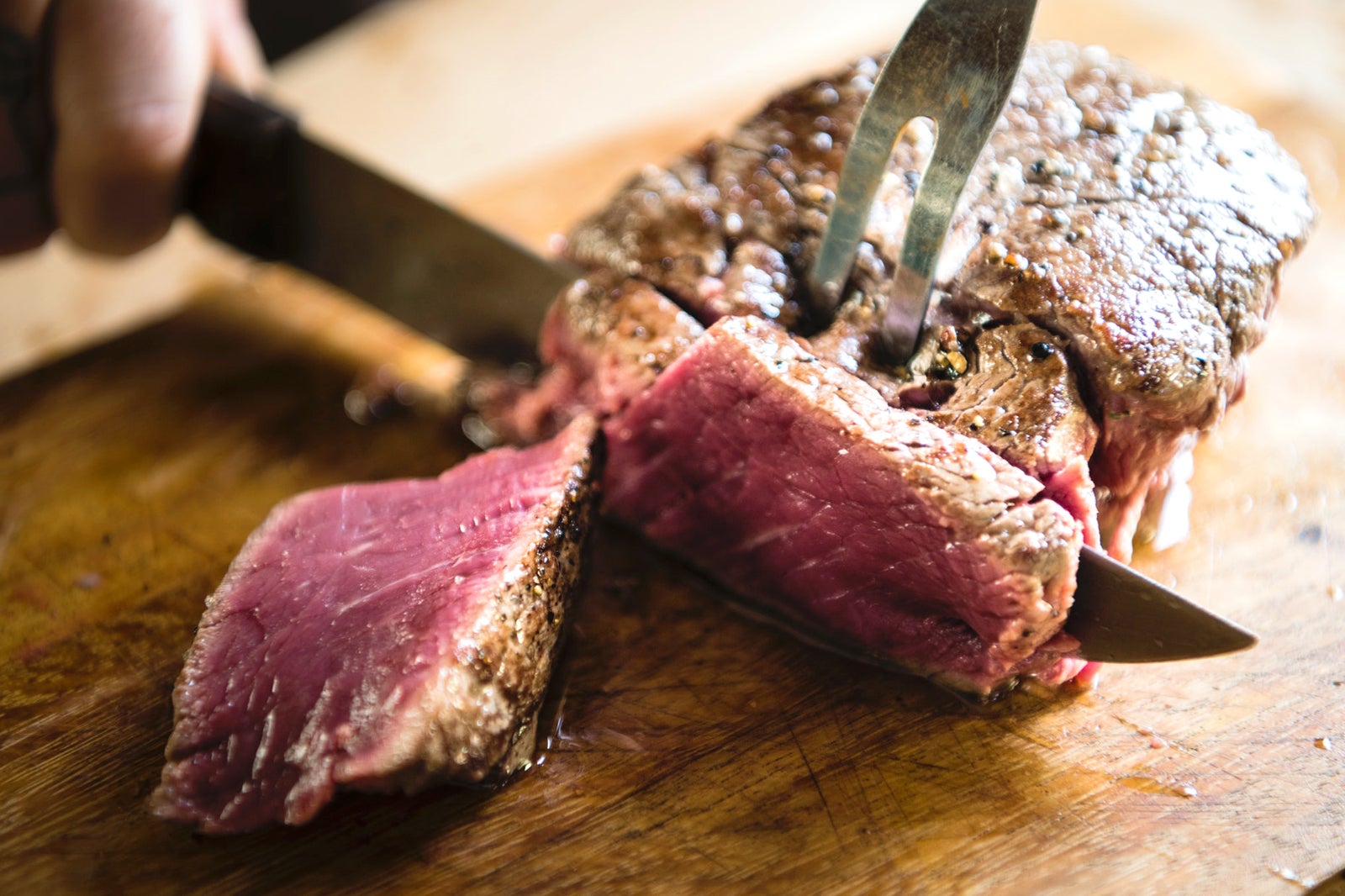 Couples
Families
Food
Luxury
Kobe beef is the world-famous Japanese beef reared with the highest standards among Japanese black cattle raised in Hyogo. Regarded as one the world's most luxurious foods, it's arguably the highest-grade beef around and is, of course, very well known to foodies all over the world. Japanese cattle are lovingly raised in Tajima, a mountainous area of beautiful nature.
The meat has a marbled fat (sashi) that melts when heated, resulting in an exquisite texture. You can find restaurants serving Kobe beef steak at reasonable prices, but the best time to enjoy this delicacy while on a budget is during lunchtime.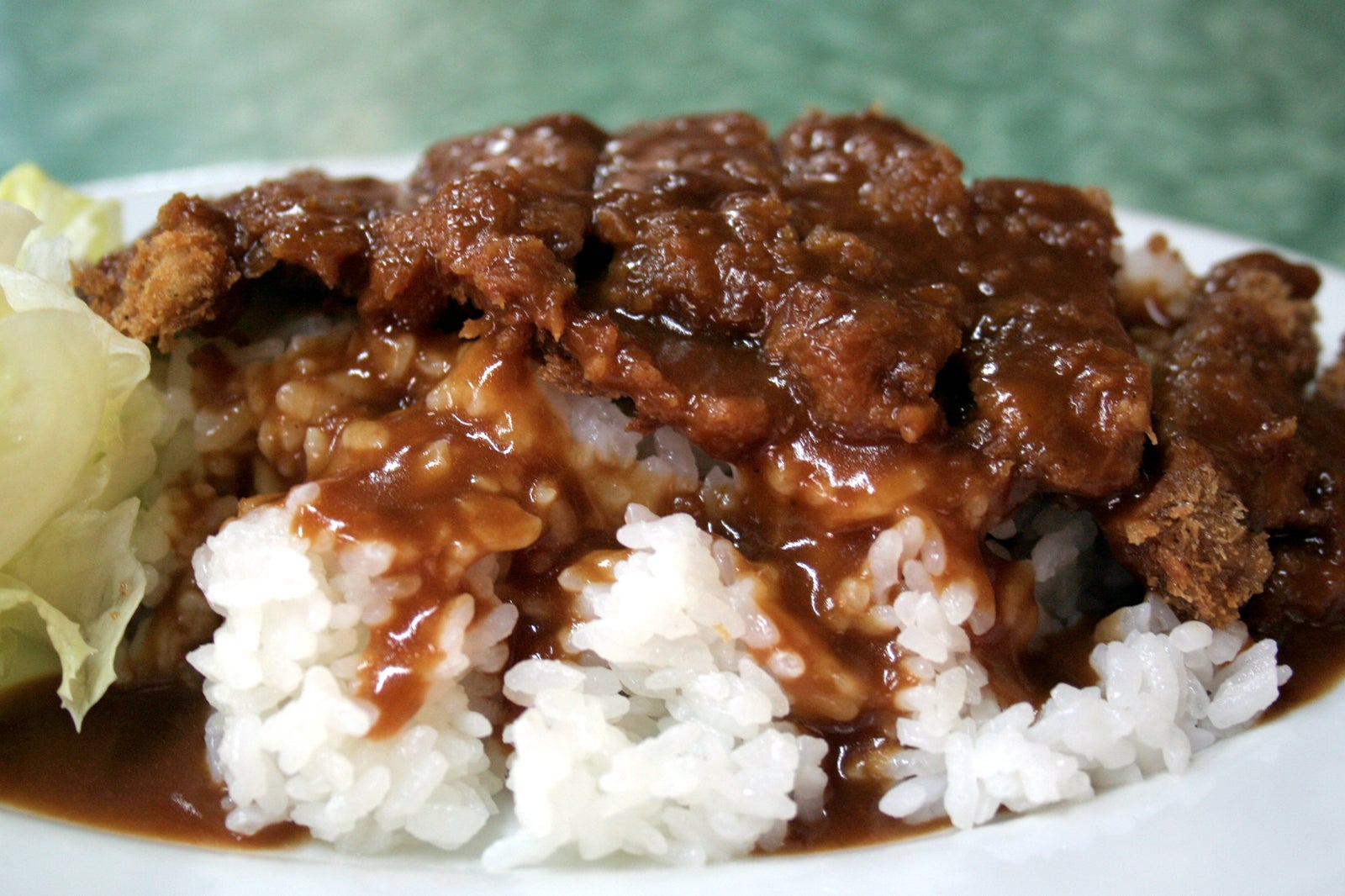 Couples
Families
Food
Single
Group
Westerners have lived in Kobe since the opening of the port in the Meiji era, and their food culture has prospered here as a result. One of the most popular dishes resulting from this fusion of cultures is the beef cutlet. It combines fried cutlets of high-quality beef from Tajima with a generous serving of demi-glace sauce poured on top.
This is a different dish from the typical beef cutlet, which has Japanese flavours such as grated radish. Beef cutlet gives a sense of the history of Kobe's western food culture. There are still many famous western-style restaurants in the city today – you can enjoy a delicious beef cutlet without putting a huge dent to your budget, too.
photo by Corpse Reviver (CC BY-SA 2.0) modified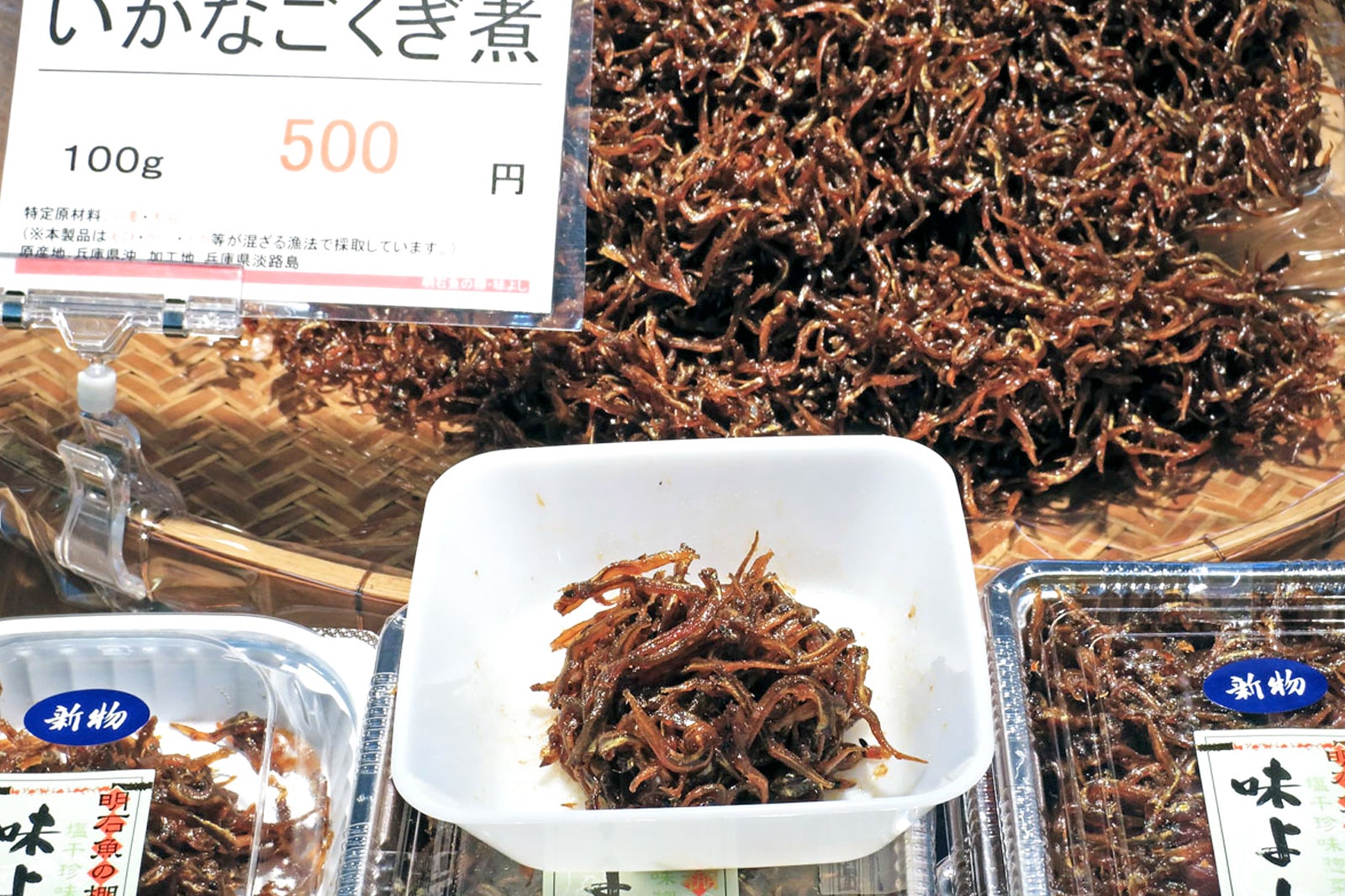 A sign that spring has arrived in Hyogo is the caramelised Japanese sand lance (ikanago no kugini). The season of the Japanese sand lance begins every spring in the Seto Island Sea, with hordes of these fish arriving at local supermarkets and fish shops. This local Hyogo dish is made by simmering young Japanese sand lance (ikanago) in a salty-sweet mixture of soy sauce, sugar and ginger. 'Kugini' literally means simmered nails, as the slowly simmered fish resembles bent nails.
Salty-sweet caramelised Japanese sand lance is usually served as a side dish to rice or Japanese sake. Every household has its own take on the type of sauce, and locals tend to share their preparations with friends and neighbours during this season. There are also commercially available versions of ikanago no kugini, so make sure you pick some up as souvenirs.
photo by Aiko99ann (CC BY-SA 3.0) modified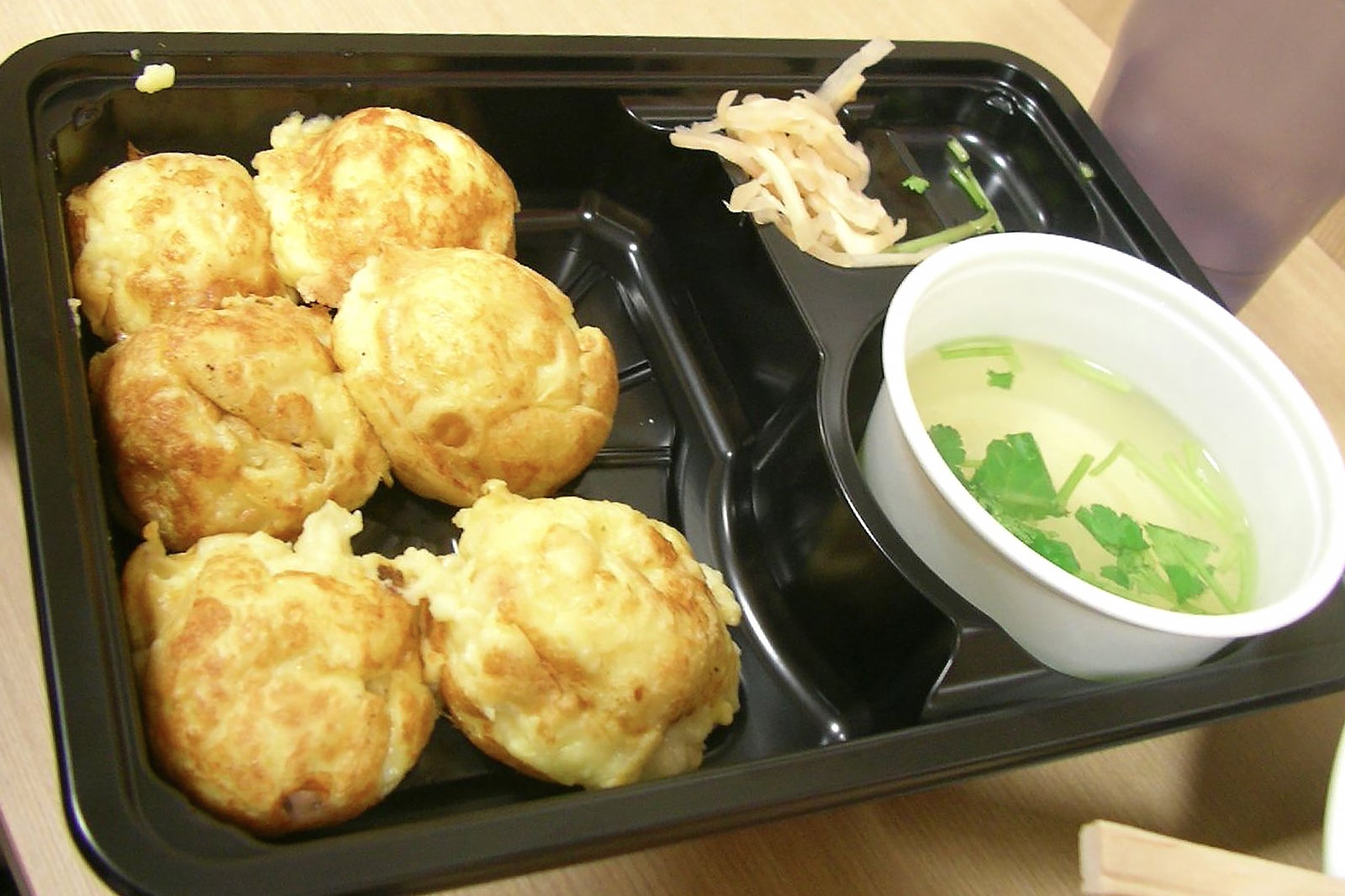 Couples
Families
Food
Budget
Single
Group
Akashiyaki is a local delicacy from Akashi that's said to be the origin of octopus balls (takoyaki). The round shape is similar, but locals call it tamagoyaki because it contains a lot of eggs (tamago). Akashiyaki is made from a batter of eggs, flour and wheat starch, mixed with delicious and crunchy octopus from Akashi. It's dipped in a dashi stock instead of a sauce, which produces a soft and fluffy texture.
While takoyaki is prepared on an iron plate, akashiyaki is often baked on a copper pan to ensure efficient heat conduction. Akashi has around 70 restaurants serving akashiyaki. The flour-based cuisine unique to Hyogo is a little different from that of Osaka's takoyaki, but it's still an excellent snack to enjoy.
photo by Hajime NAKANO (CC BY 2.0) modified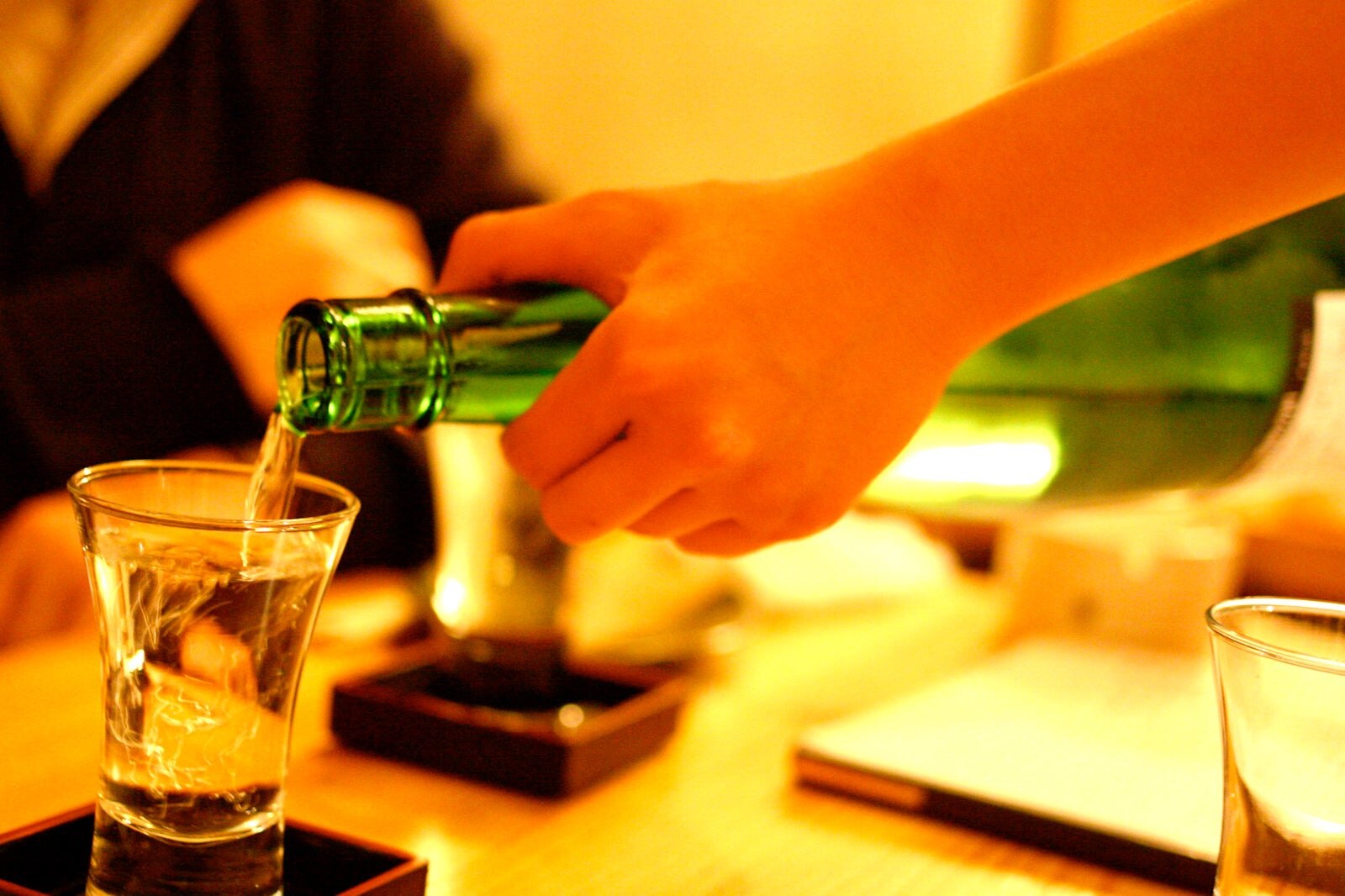 Hyogo is home to the largest producer of Yamada Nishiki, a short-grain rice variety most suitable for making sake. The hometown of the Tamba Brewers' Guild (Tamba Toji), which supports sake production, is the Tamba Sasayama area in Hyogo Prefecture. There are many sake-producing areas in Hyogo, but Nadagogo is arguably the most famous.
Japan's leading sake manufacturers are dotted across Nishinomiya City and the Nada and Higashinada wards of Kobe City. There are also many Japanese sake brewers in the Harima, Itami, Tamba and Tajima regions, each of which brews sake with different tastes and textures. Look out for the many sake-related events that regularly take place in this area.
photo by Tatsuo Yamashita (CC BY 2.0) modified
Couples
Families
Food
Budget
Single
Fried soba noodles and rice (sobameshi) is one of Kobe's popular cheap-yet-delicious dishes. It combines finely chopped fried soba noodles and rice seasoned with tonkatsu and Japanese Worcestershire-style sauce. The dish is said to have originated at an okonomiyaki (savoury pancake) restaurant in Nagata, when its chef stir-fried soba noodles together with cold rice that was brought in by a customer.
There are many sobameshi restaurants not only in Nagata ward, but also in central parts of Kobe like Sannomiya. Toppings and ingredients vary, so it's a good idea to walk around and try different versions of this dish.
photo by Masayuki (Yuki) Kawagishi (CC BY 2.0) modified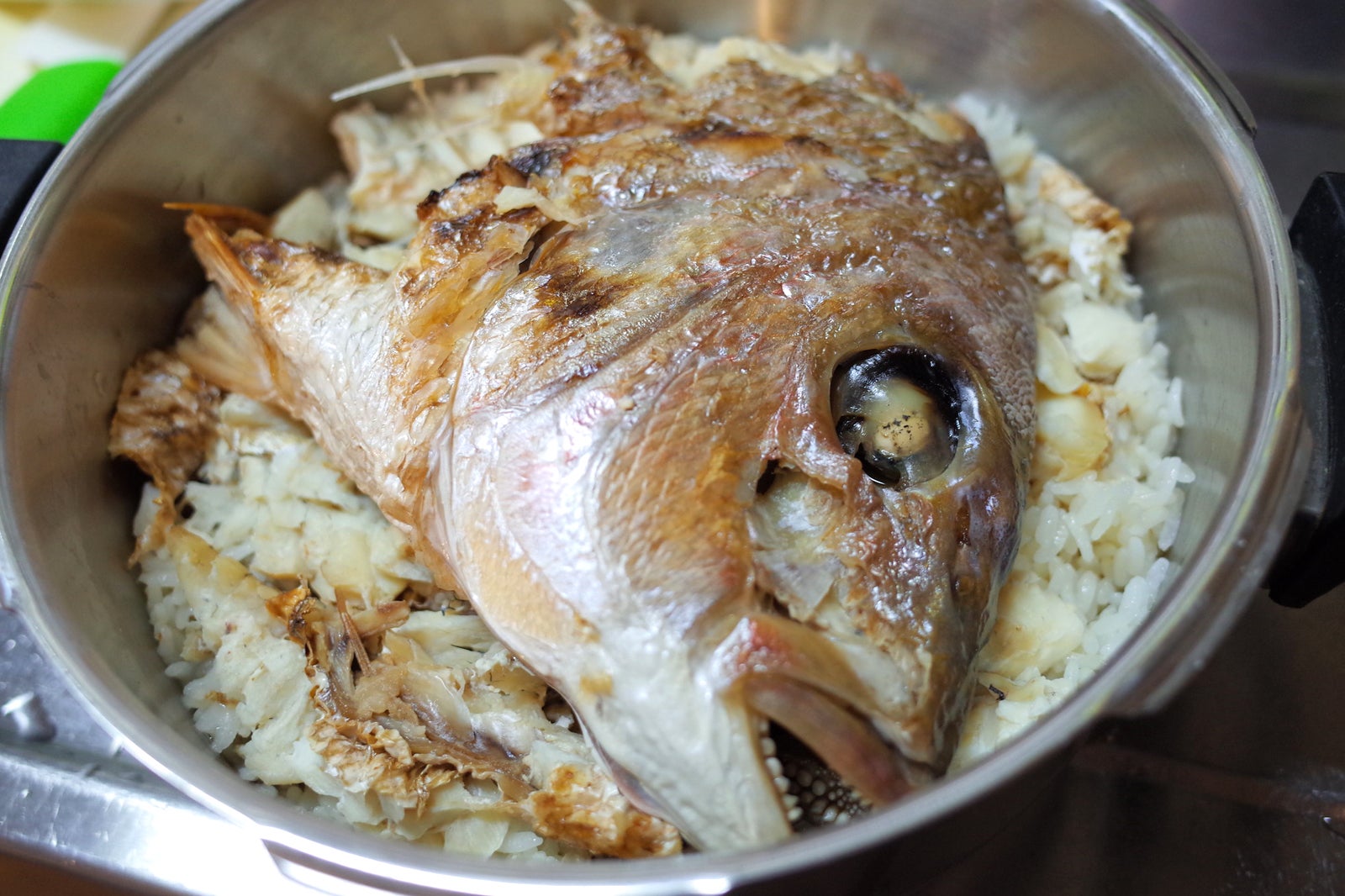 Couples
Families
Food
Single
Group
Akashi has a wide range of nationally renowned seafood, including sea bream, octopus and conger, which are caught in the strong tides of the nutrition-rich Akashi Strait. The Akashi sea bream, which is large and has a firm flesh, is a high-grade fish that's said to be the best of its kind in Japan.
Sea bream (tai) is associated with the last syllable of 'medetai', the Japanese word for 'happy'. Thanks to its beautiful reddish appearance, it's often treasured as a fish that brings luck. Sea bream rice (tai meshi) uses fish from Akashi. Sea bream is lightly broiled first before cooked with rice and kelp. This dish has a very comforting taste and best enjoyed freshly cooked and steaming hot.
photo by Masahiko OHKUBO (CC BY 2.0) modified
Octopus rice (tako meshi) is a delicious dish made with fresh Akashi octopus. It's said to have originated on a ship, as a fishermen's dish of mixed rice with chopped octopus. The octopus used for tako meshi is generally fresh or boiled, but dried octopus is commonly used as well. Drying removes the fishy smell and makes the flavour richer and more concentrated. Dried octopus is one of the most popular souvenirs in Akashi. Take some back so you can easily make your own tako meshi at home.
photo by Lombroso (CC BY-SA 4.0) modified
10
Black soybean (tanbaguro)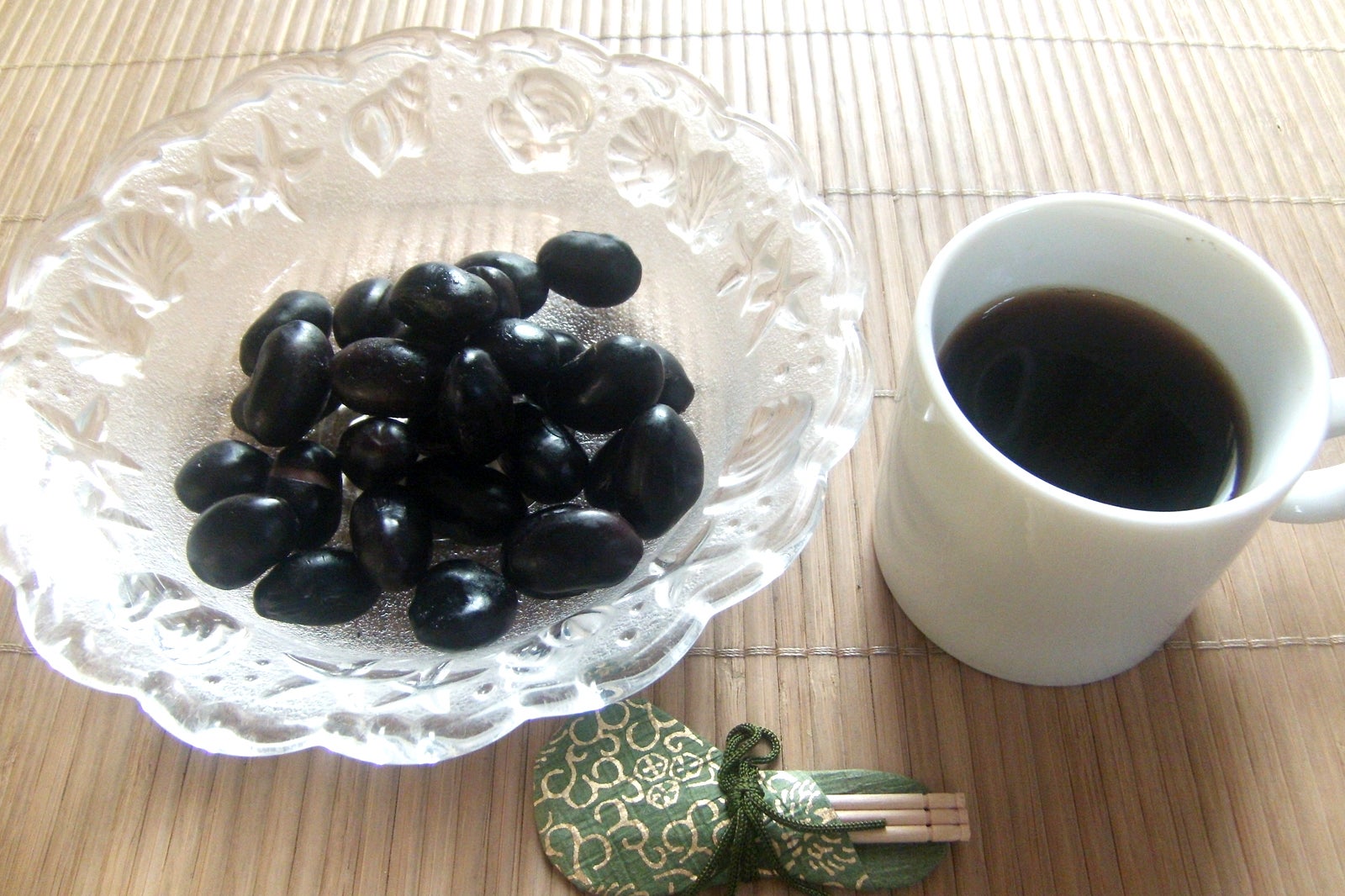 Black soybeans (tanbaguro), a speciality of Tanba Sasayama in Hyogo Prefecture, are high-quality black soybeans used for traditional Japanese New Year dishes (osechi). During a short period in October, you can eat steamed or boiled young tanbaguro in the Tanba Sasayama area.
Tanbaguro has an impressively rich and sweet flavour that's very different from typical soybeans (edamame). In Sasayama, edamame-picking can be enjoyed from the start of the tanbaguro season, usually early October. Note that it can get very crowded during this season, especially on weekends.
photo by Indiana jo (CC BY-SA 4.0) modified