A Romantic Weekend in Naples, Italy
10 Great Things to Do in Naples for Couples
Naples, Italy, is a city with a beating pulse. A romantic trip to Naples can be an enlivening experience as the vibrant street life contrasts with the old, crumbling buildings. You will see graffiti and shuttered buildings all over Naples, but the people are kind-hearted and generous. Couples who love exploring urban landscapes will find plenty of rewarding scenes. Food is another reason to take a romantic trip to Naples, along with its coastal location that is a short trip away from some stunning natural scenery.
1
Castel Nuovo
Rescue your damsel in distress at this medieval castle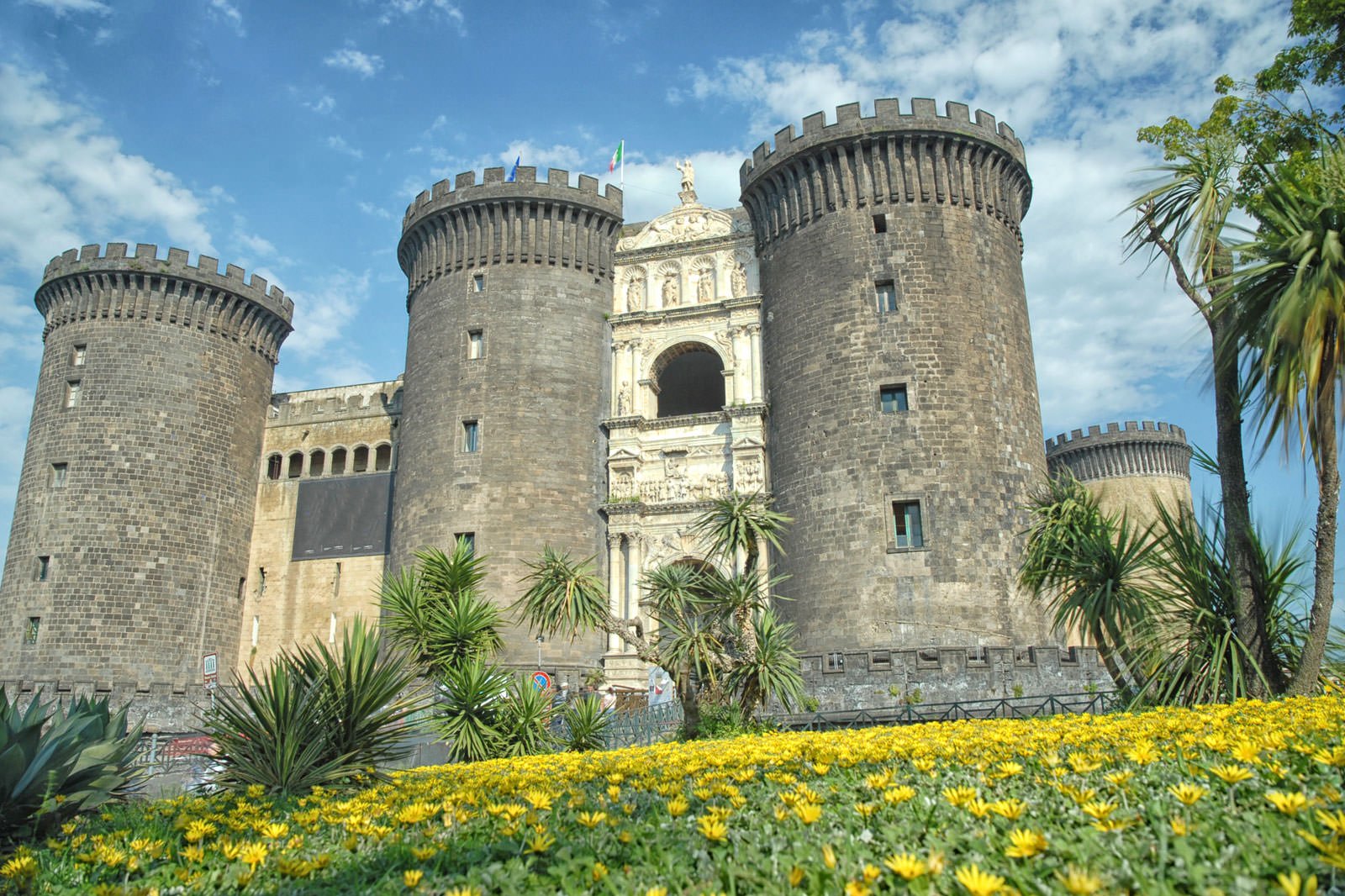 Castel Nuovo is huge landmark that is unusual for how close it is to Naples' city centre. A tour of the castle is fascinating as there's such a rich history attached to it. It has seen several major renovations, most notably the triumphal arch above the entrance – a popular backdrop for some cute pictures with your loved one. The upper floors of the castle display period art from the 17th century onwards. You can find Castel Nuovo down by the coast, close to Municipio subway station.
Location: Via Vittorio Emanuele III, 80133 Naples, Italy
Open: Daily from 8.30 am to 7 pm
Phone: +39 081 795 7722
2
Take a wine tasting tour
Drink the Tears of Christ – a famous local wine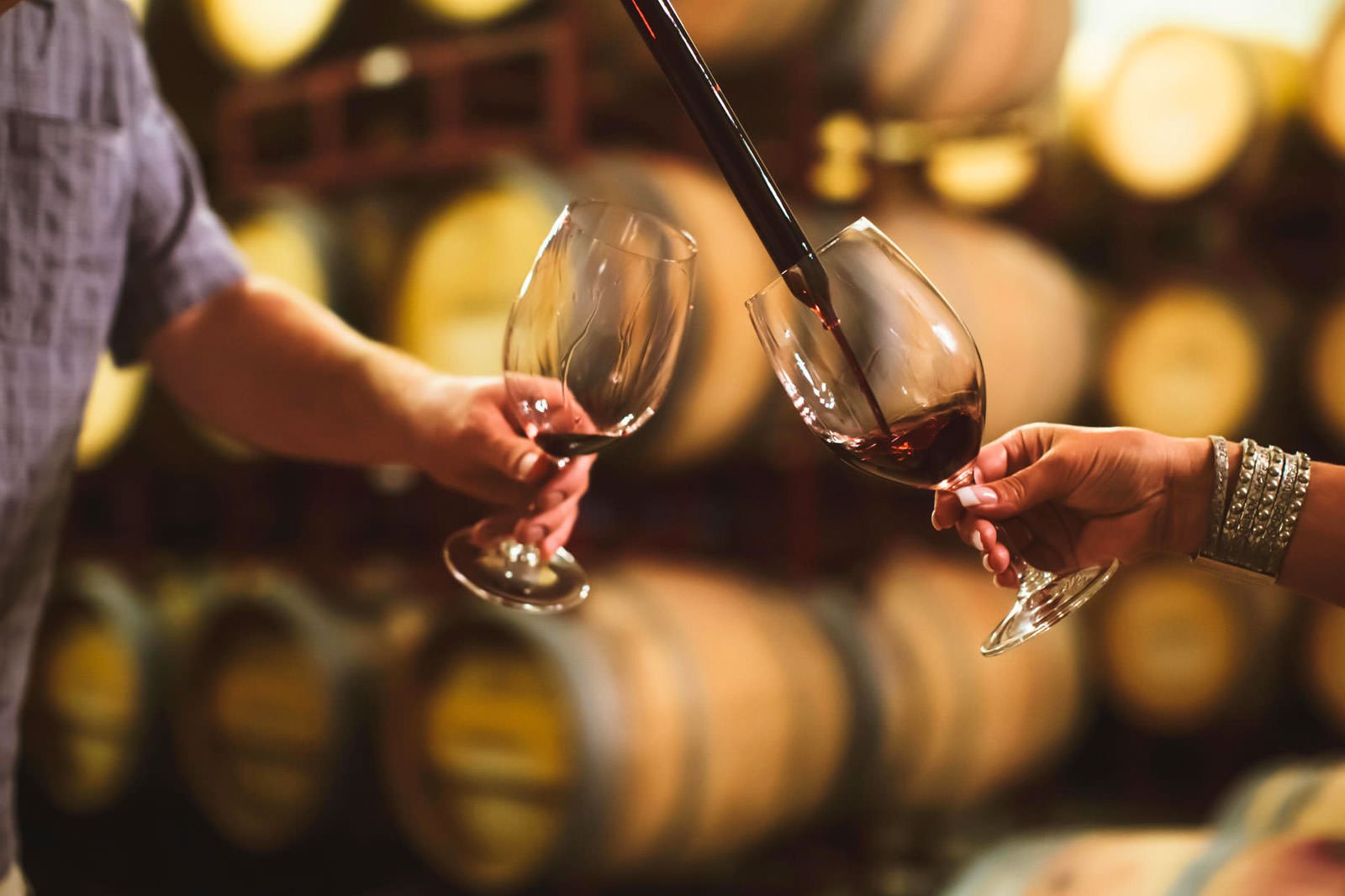 The volcanic soil around Naples is ideal for producing wine. The wider region is called Campania and is rightly famed for its food and wine. The hillsides of Mount Vesuvius are home to some rich and celebrated wine varieties, probably the most famous of them being the heavy Aglianico-based reds or the softer Piedirosso.
Wine tours from Naples typically take half a day, including a meal of local specialties – with wine pairing, naturally. Along with the regions famous red wine varieties, you will also be able to try a famed white wine called Lacryma Christi (Tears of Christ), whose production method has barely changed since the times of Ancient Rome. You can book a wine tasting tour online.
3
Wander around Spaccanapoli
Walk down the 'Naples splitter'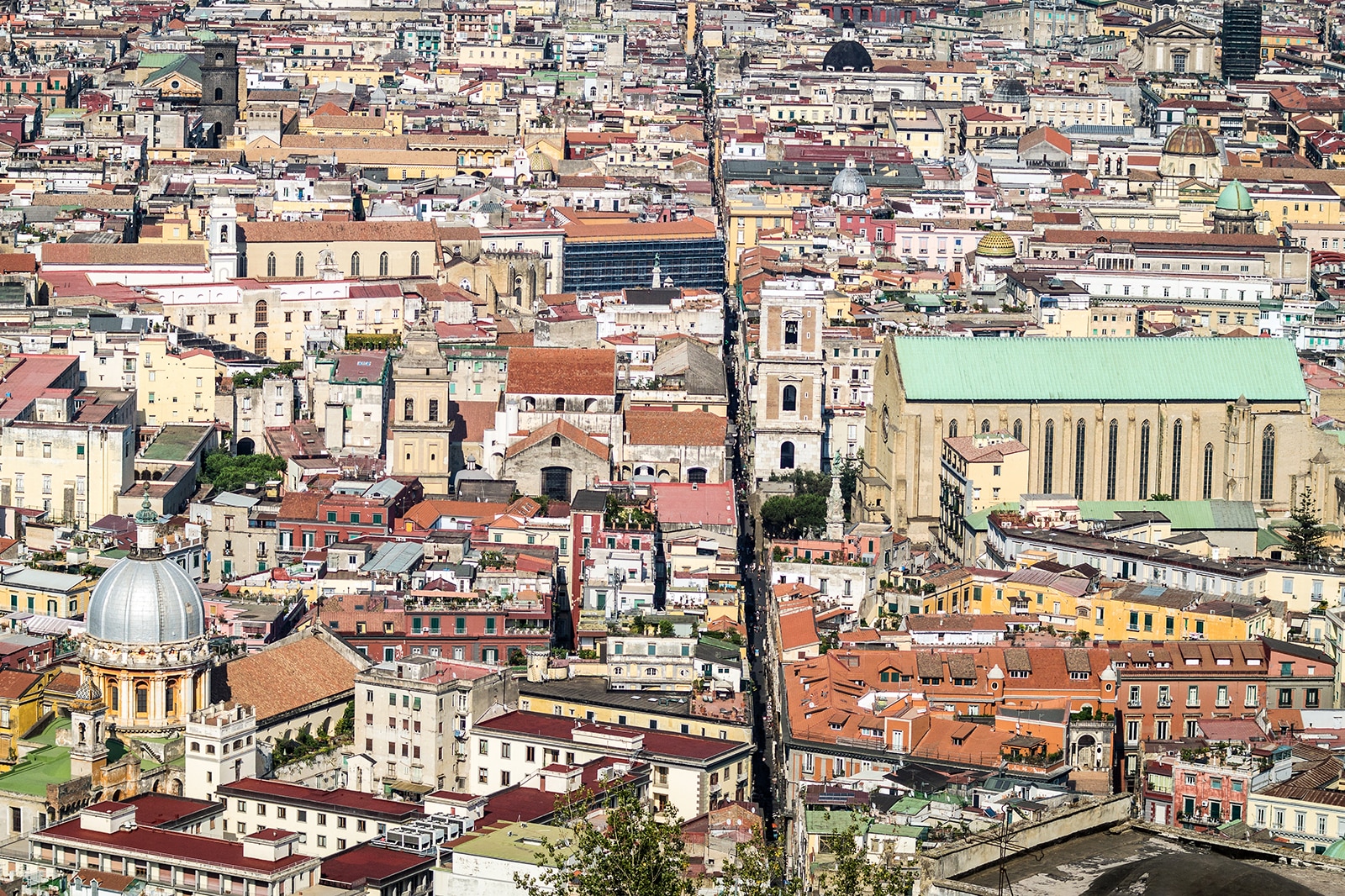 Some of the oldest parts of Naples can be found around Spaccanapoli, a 2 km street that stretches between Piazza del Gesù Nuovo and Via Duomo. Spaccanapoli is a paved corridor that runs as straight as an arrow, lined with tall vintage houses, boutiques, bars and restaurants. This historical neighbourhood is the typical Neapolitan cliché; it's a maze filled with beautiful palazzos, religious buildings, and small, lively squares that stay busy until late at night. There's no better place to experience the flavours and tempo of Naples.
4
Eat pizza at a humble trattoria
A classic Neapolitan pizza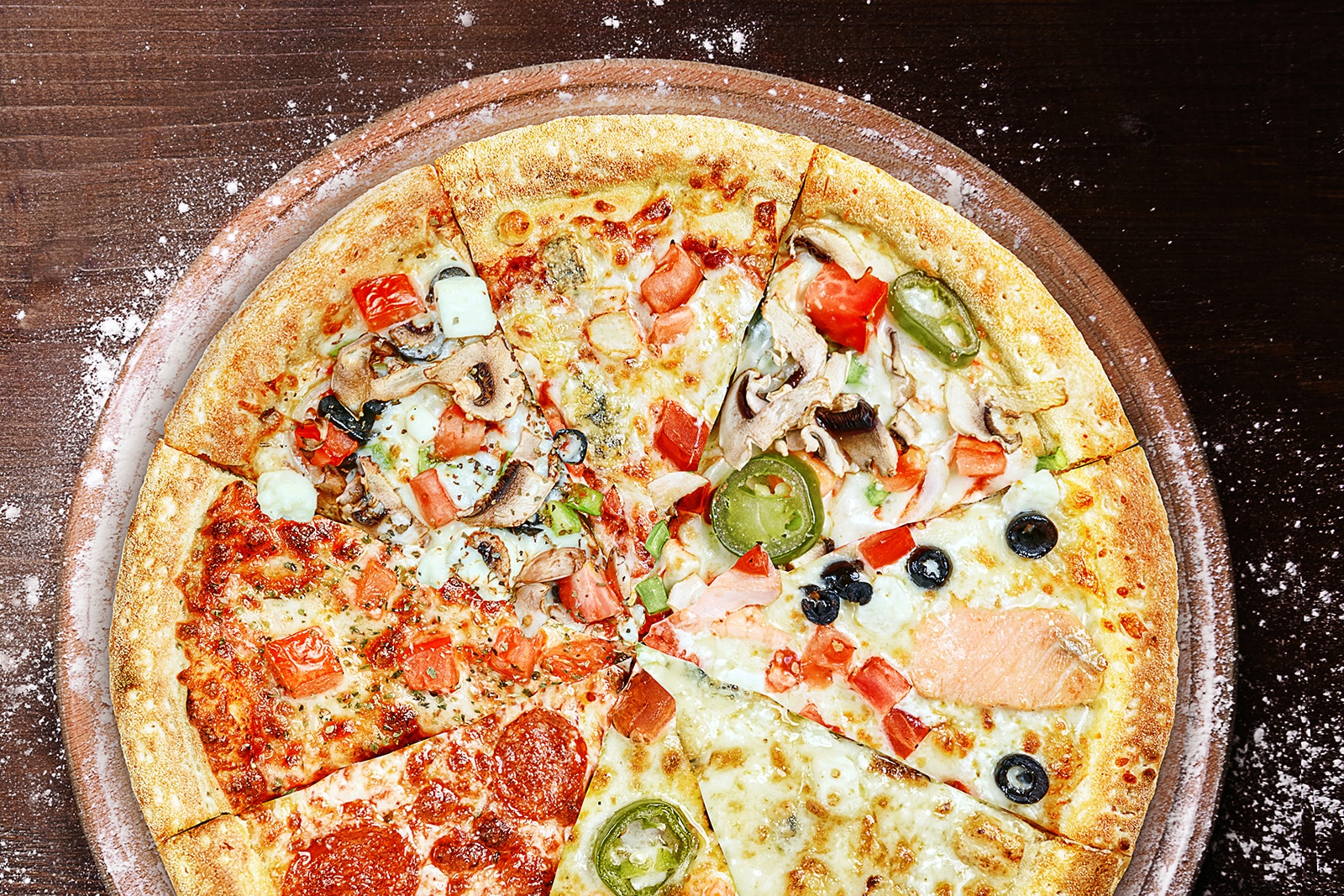 Naples is the home of pizza. Few culinary creations have such worldwide appeal, but, perfect in its imperfections, the rustic charm of a Neapolitan pizza is unlike most others. Some people claim it's all about the dough, others say it's about just the right amount of sweet tomato and stringy mozzarella cheese on top. Whatever the answer is, sharing a pizza with your partner is a memorable experience. Head to Via Partenope along the waterfront for a long line of pizzerias.
5
Enjoy the view from the peak of Mount Vesuvius
It's stunning but usually very windy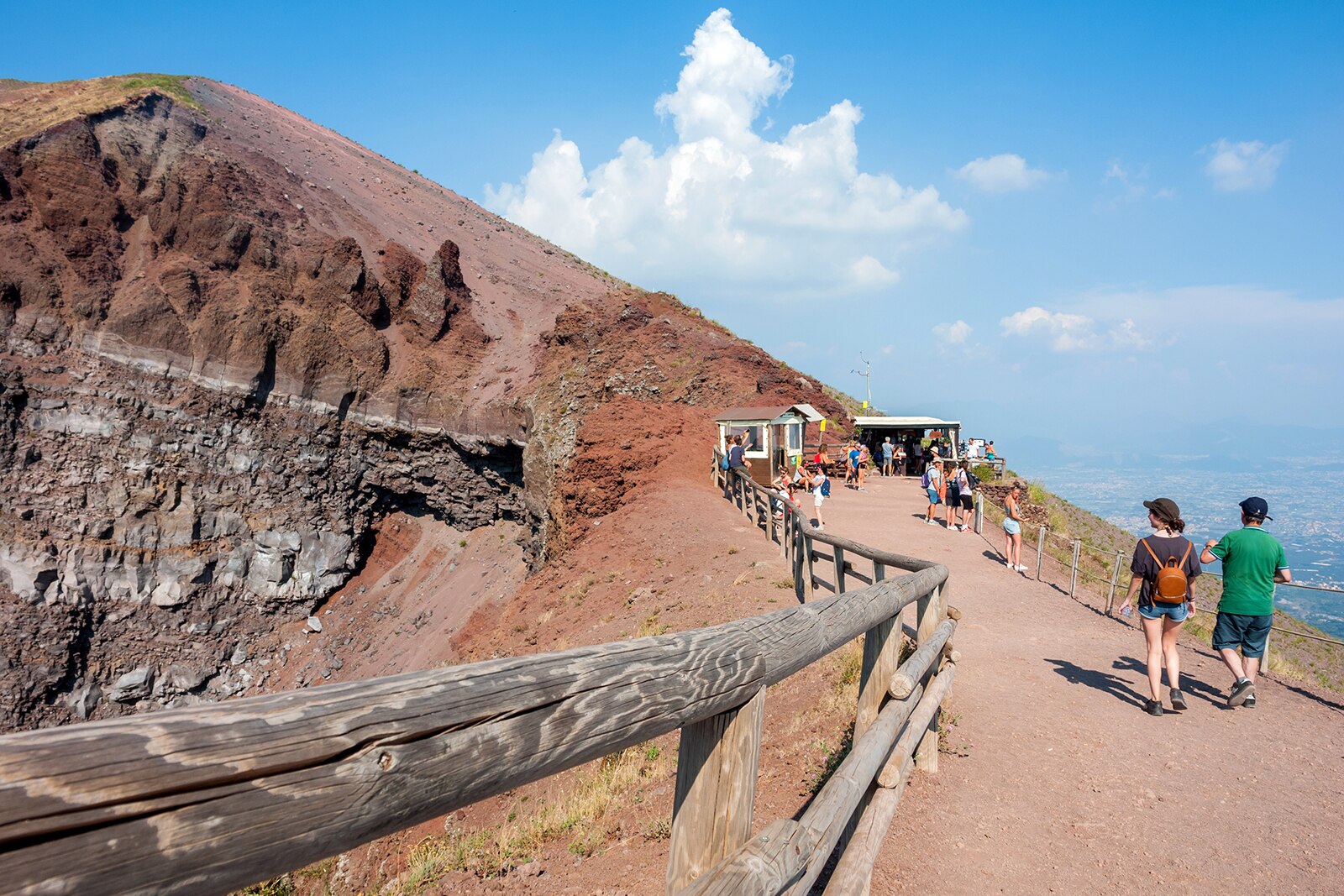 It's the only active volcano on mainland Europe but hasn't erupted since 1944. The views at the top are stunning, with a panoramic sweep across the Bay of Naples. The walk up the mountain takes around 30 minutes and is doable for most fitness levels. There are small shops placed at several spots on the way up, selling souvenirs and cold drinks, which is convenient but detracts from the adventurous vibe. Most of the hike up is unpaved, so proper footwear is required.
6
Daytrip along the Amalfi Coast
Discover charming seaside towns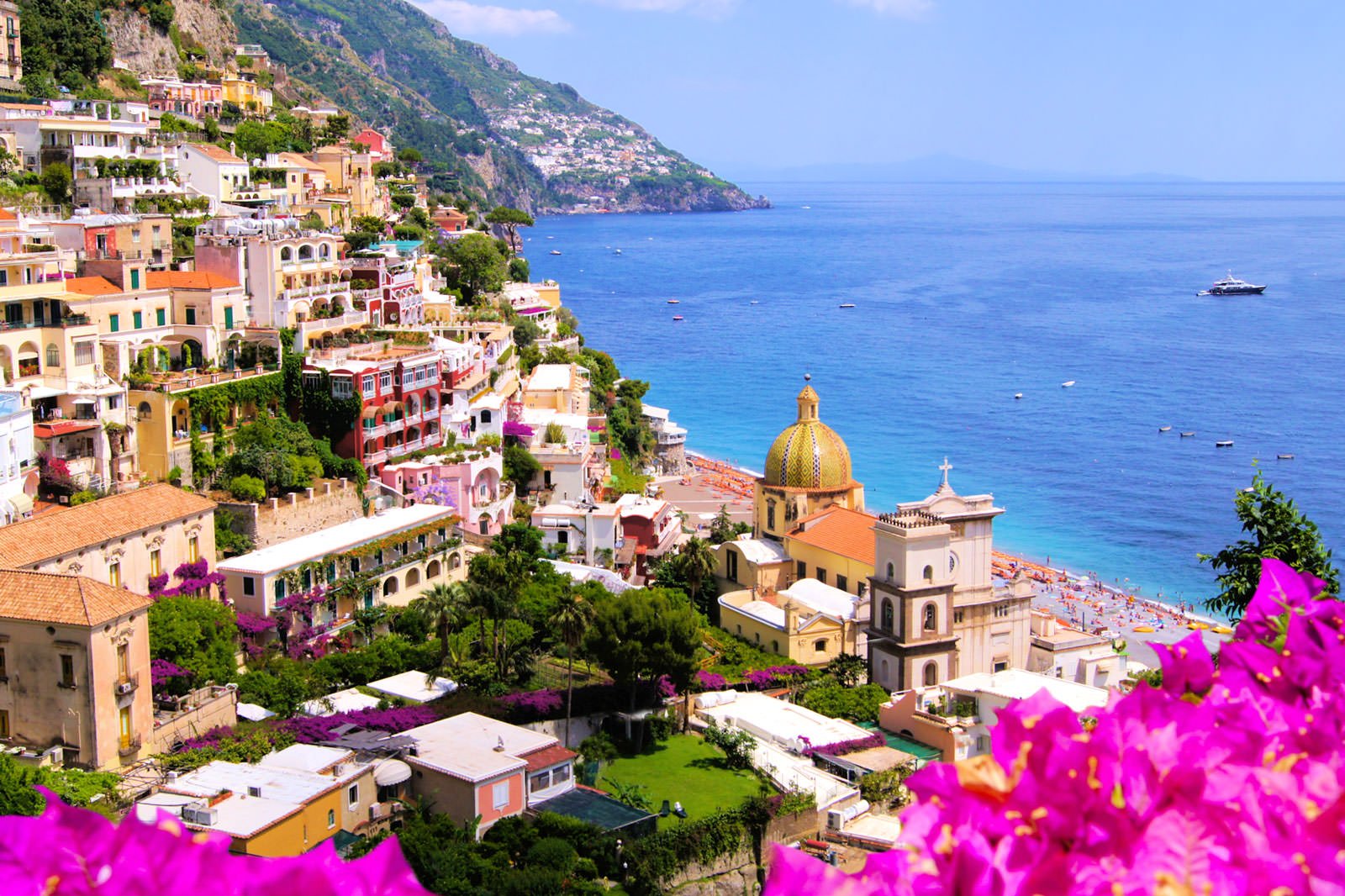 Naples is a fascinating city with a bold personality, but it's not typically pretty like Florence or Verona. If you're looking for stunning views, head out for a daytrip along the Amalfi Coast. This rugged region is made up of charming villages and some standout tourist towns like Sorrento and Solerno. The drive from Naples is along the coast the whole way, and you can stop frequently. Don't miss the small town of Scario, with its brightly coloured houses built into the hillsides.
7
Cruise around the Bay of Naples
Watch the sunset behind this grand old city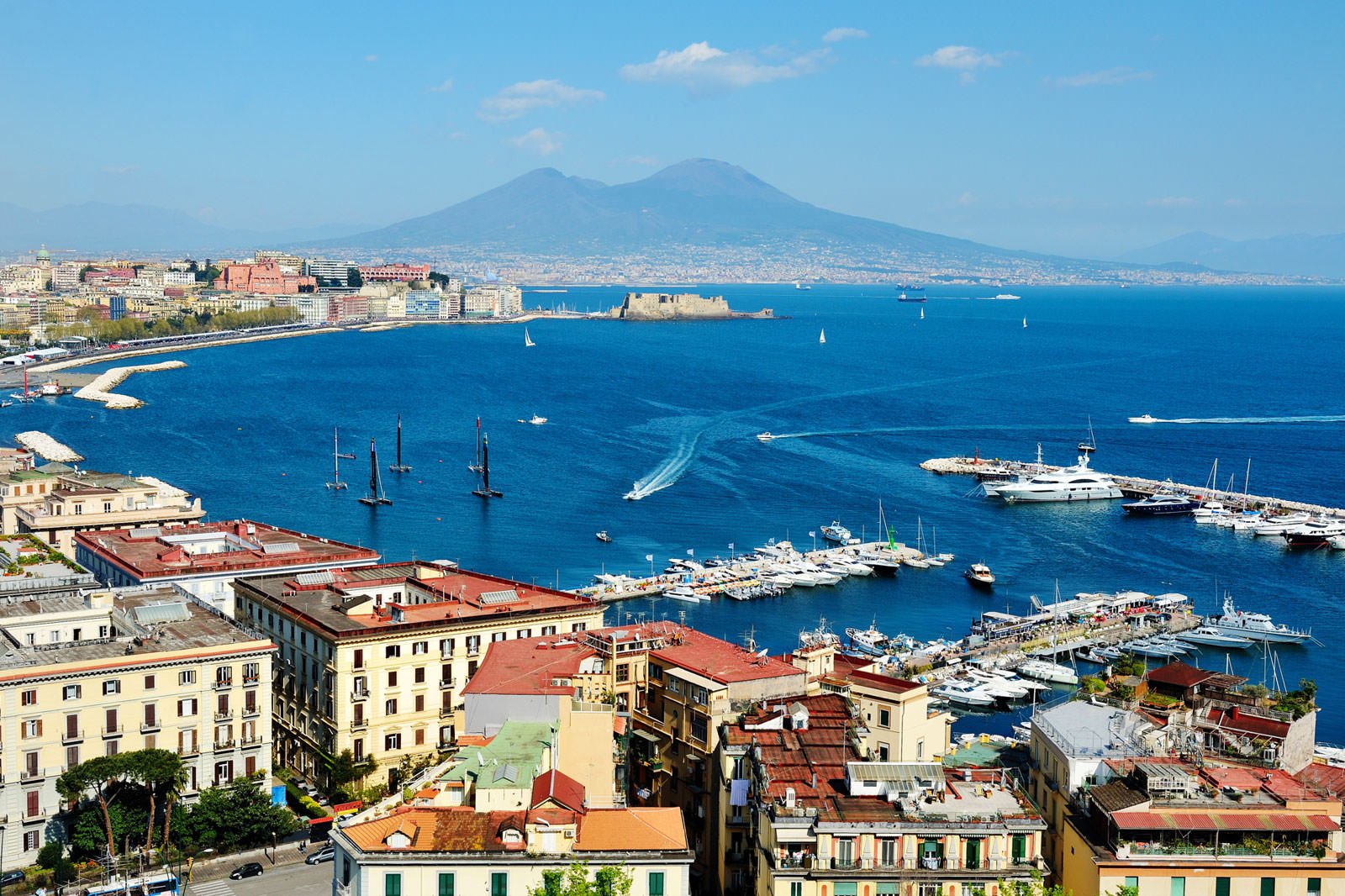 You have plenty of options for setting sail from Naples, but if you want to set the tone for romance, you should choose a sunset cruise around the bay. As the sky gradually darkens, you will sail past elegant villas, ancient castles, and small villages illuminated at night. Commentary in English helps to explain the significance of the amazing scenes.
Key sights include the House of Augustus, Castel dell'Ovo, and Villa Imperiale. Your boat stops several times along the way, giving you the chance to take pictures. The boat trip lasts around 2 hours.
8
Watch a show at San Carlo Opera House
It's a good idea to buy a programme so you can follow the storyline
Couples
History
Nightlife
Luxury
San Carlo Opera House offers couples the most extravagant way to end your night in Naples. It's a stunning theatre with rows of private boxes stretching up several storeys. They have installed many faux-period fixtures to give the impression of stepping back into the 18th century. If you really want to impress, consider booking the Royal Box. Popular shows include classic Italian opera, ballet, and visiting philharmonic orchestras. You can book tickets online or at the box office.
Location: Via San Carlo, 98, 80132 Naples, Italy
Phone: +39 081 797 2331
9
Fine dining with a view at Caruso Roof Garden
Classic Italian cuisine with a stunning rooftop view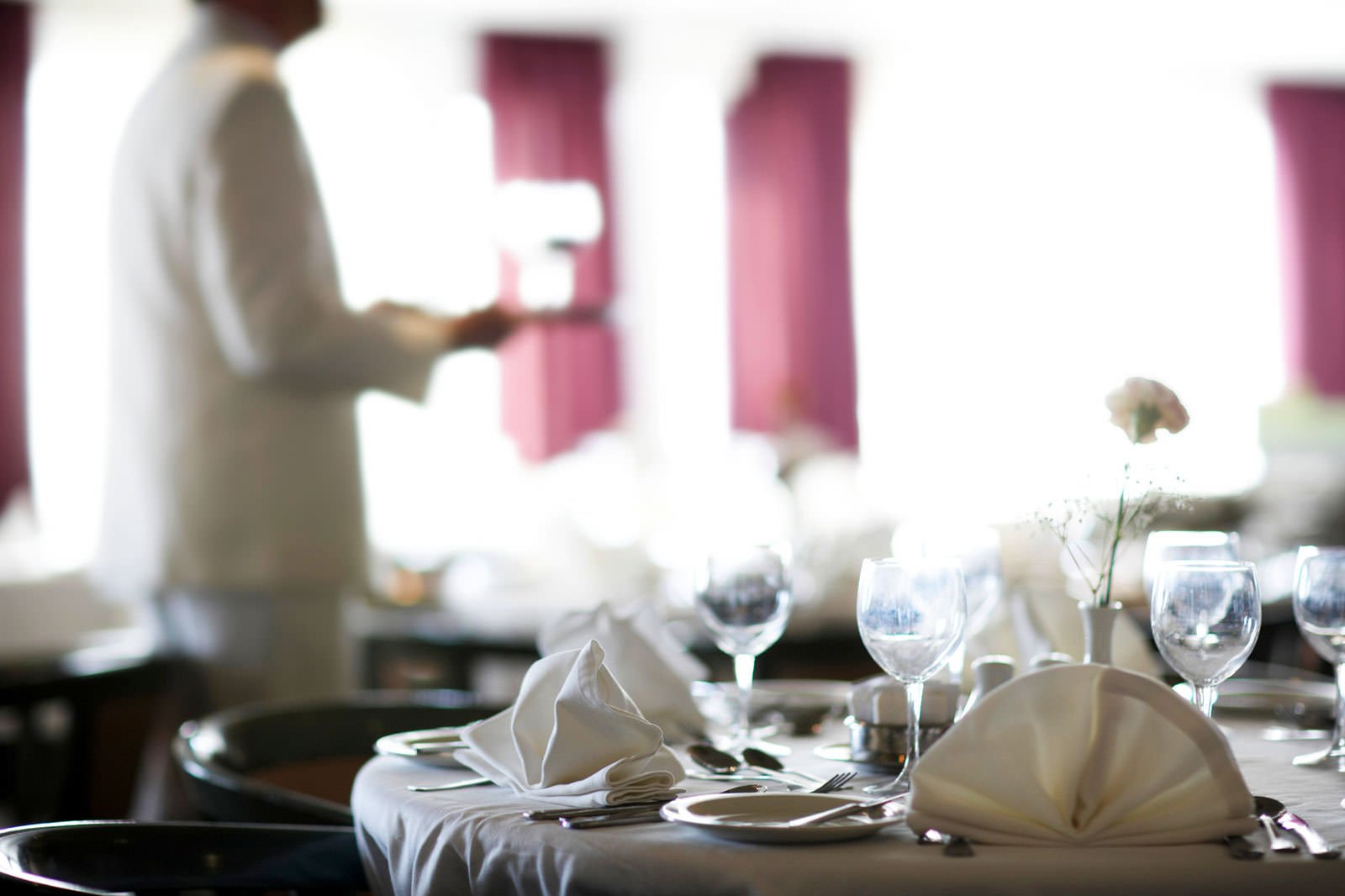 There's no better way to enjoy a romantic meal than with warm ocean breezes and panoramic views. Caruso Roof Garden Restaurant offers all of this, with a celebrated menu of local specialities, served with grace and style. The cuisine is classic Italian.
While this is certainly one of our favourite restaurants in Naples for a special occasion, the view is the thing which stays longest in the memory. You can see the deep blue of the Mediterranean on the horizon, with the harbour and Ovo Castle beneath you. Call ahead to book a table with a view.
Location: Grand Hotel Vesuvio, Via Partenope, 45, 80121 Naples, Italy
Open: Daily from 9 am to 1 am
Phone: +39 081 764 0044
10
Have a few drinks in Piazza Bellini
If you want action and music, head to this lively public square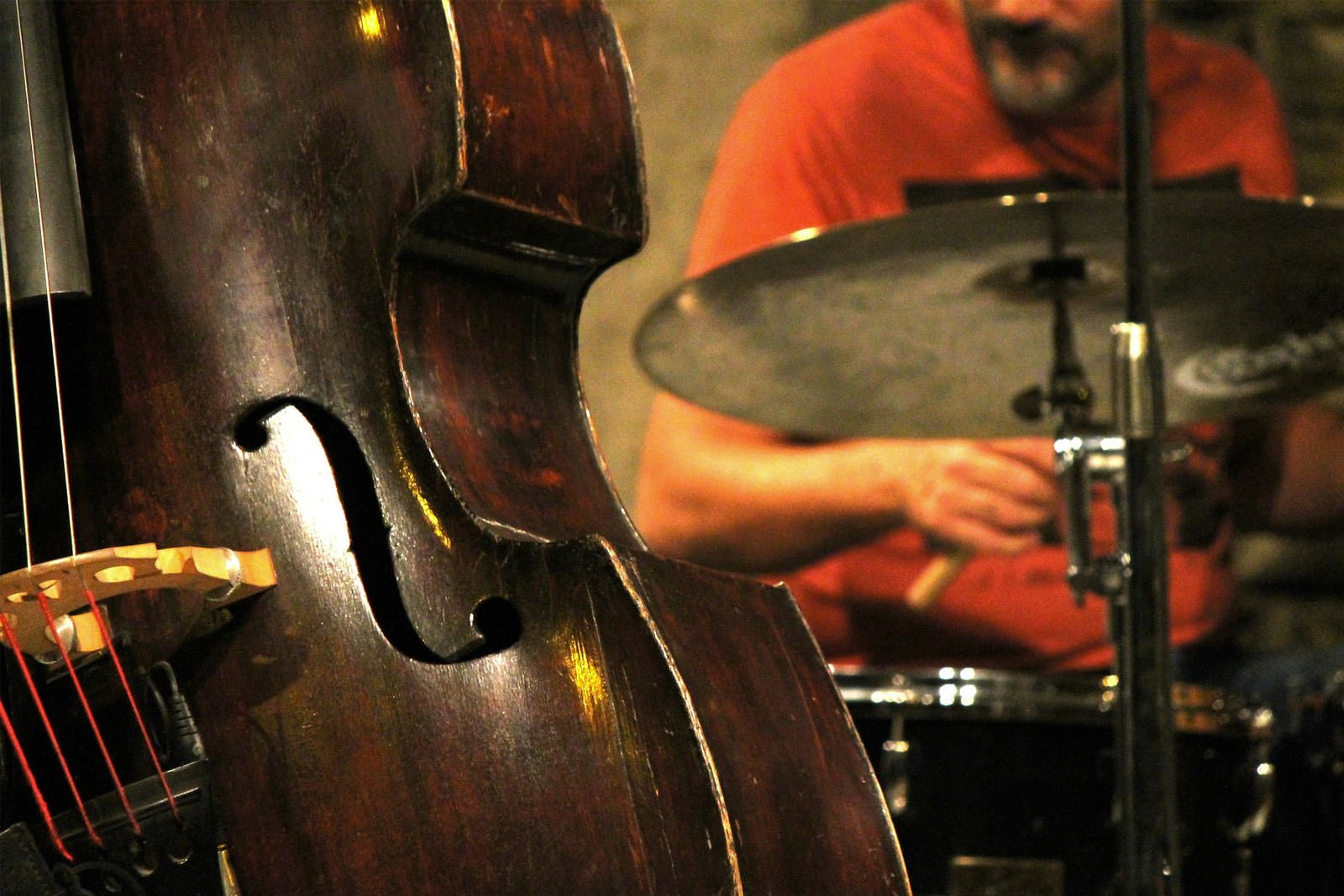 Piazza Bellini is one of the liveliest spots in Naples, popular with groups of friends who want somewhere to hang out. But this is also a popular date spot for young Italian couples who want to get to know each other over a few drinks. The collection of bars and restaurants is perfect for bar-hopping. Piazza Bellini is right in the heart of the old town, close to Dante subway station. There's a small police station in one corner of the piazza so it feels safe, even when busy.
Location: Piazza Bellini 80138 Naples, Italy
Back to top