Rimini Travel Essentials
Useful Information to Help You Start Your Trip to Rimini
Our Rimini Travel Essentials lays out the essential information you need to help planning your trip to one of the most popular destinations in Italy. No matter how frequently you travel, some questions will always need answers: What's the weather like? How can I get from the airport to my hotel? What currency and type of plug do I need? We have all these answers plus other basic info about the best time to go, getting there, getting around, and a few useful travel tips.
It's all compiled in this Rimini Travel Essentials. After reading this short and easy-to-read guide, you will be a little more prepared to start your trip in Rimini.
1
Best time to travel to Rimini (weather-wise)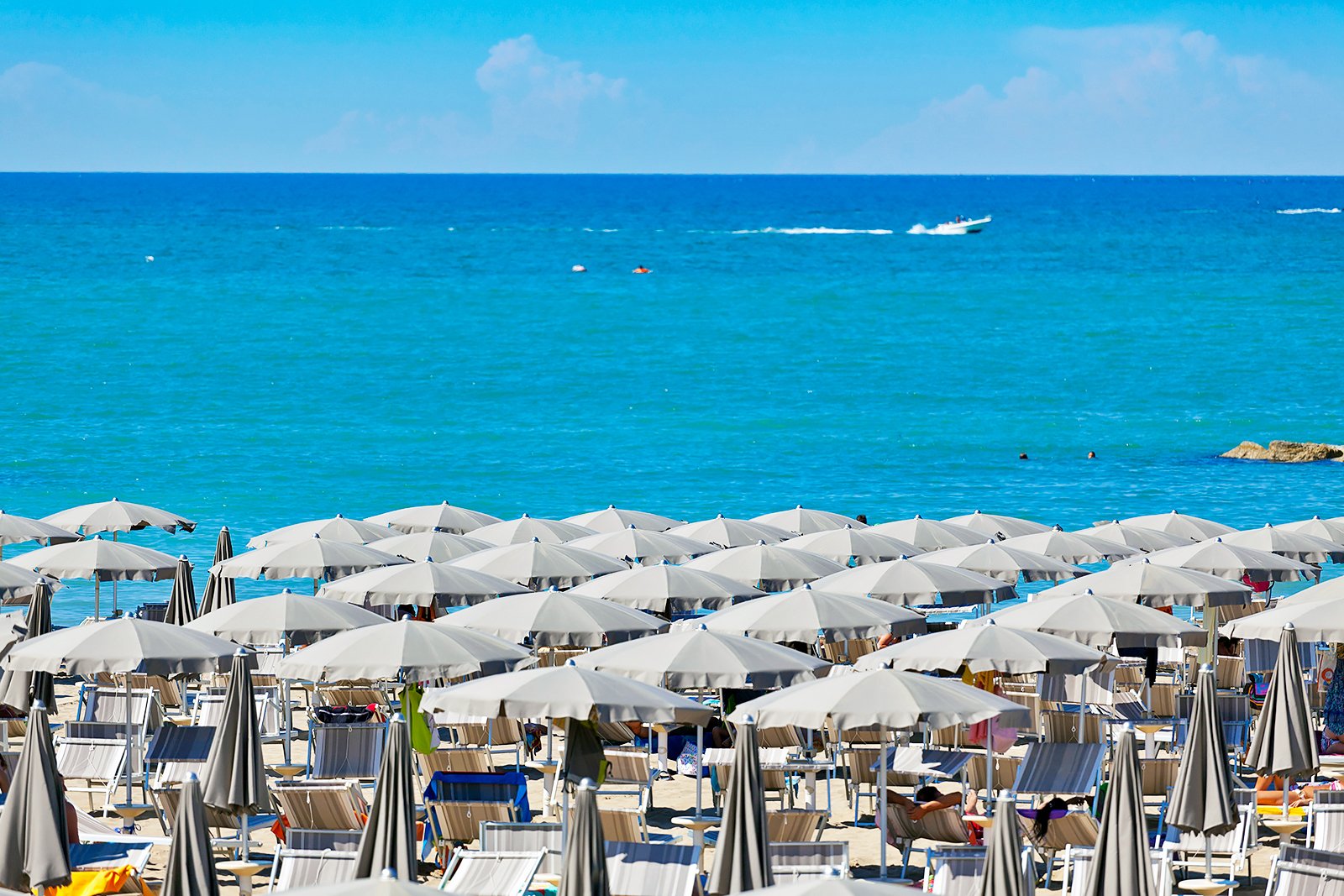 Rimini's climate is humid subtropical, with average temperatures ranging from 4ºC in winter to 23ºC in summer.
The warmest time of the year is from May to October.
Summer, from mid-June to early September, is peak tourist season, with hotel and flight prices rising accordingly.
April, May and October are great times to visit, as the temperatures range around 16-18ºC, you'll avoid the summer's crowds, and flight and hotel prices are more affordable.
October usually has the highest rainfall.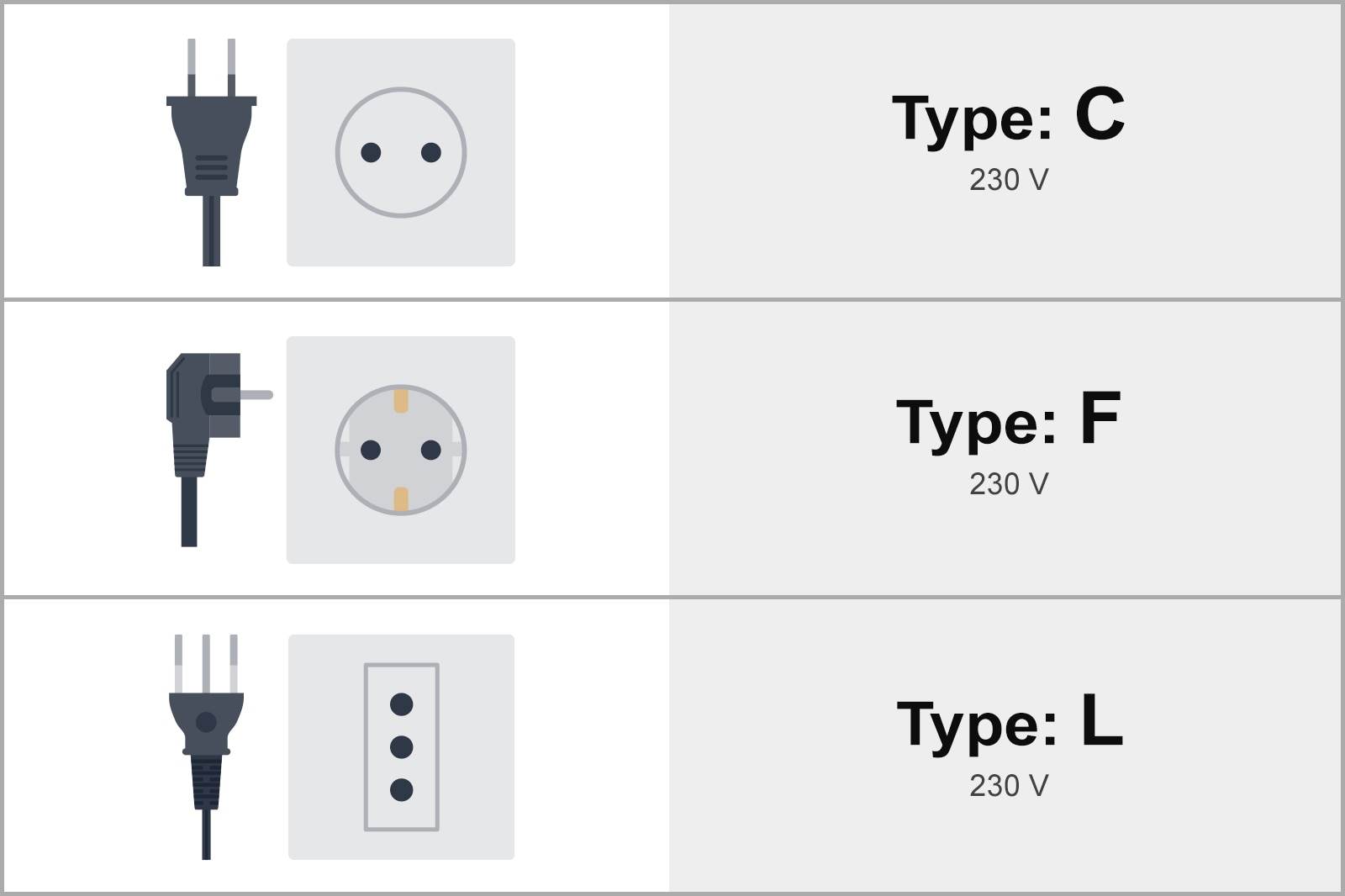 Primary language: Italian
Plug types: C, F and L
Electricity: 230 V
Currency: Euro (€)
International dialling code: +39 0541
Emergency telephone number: 112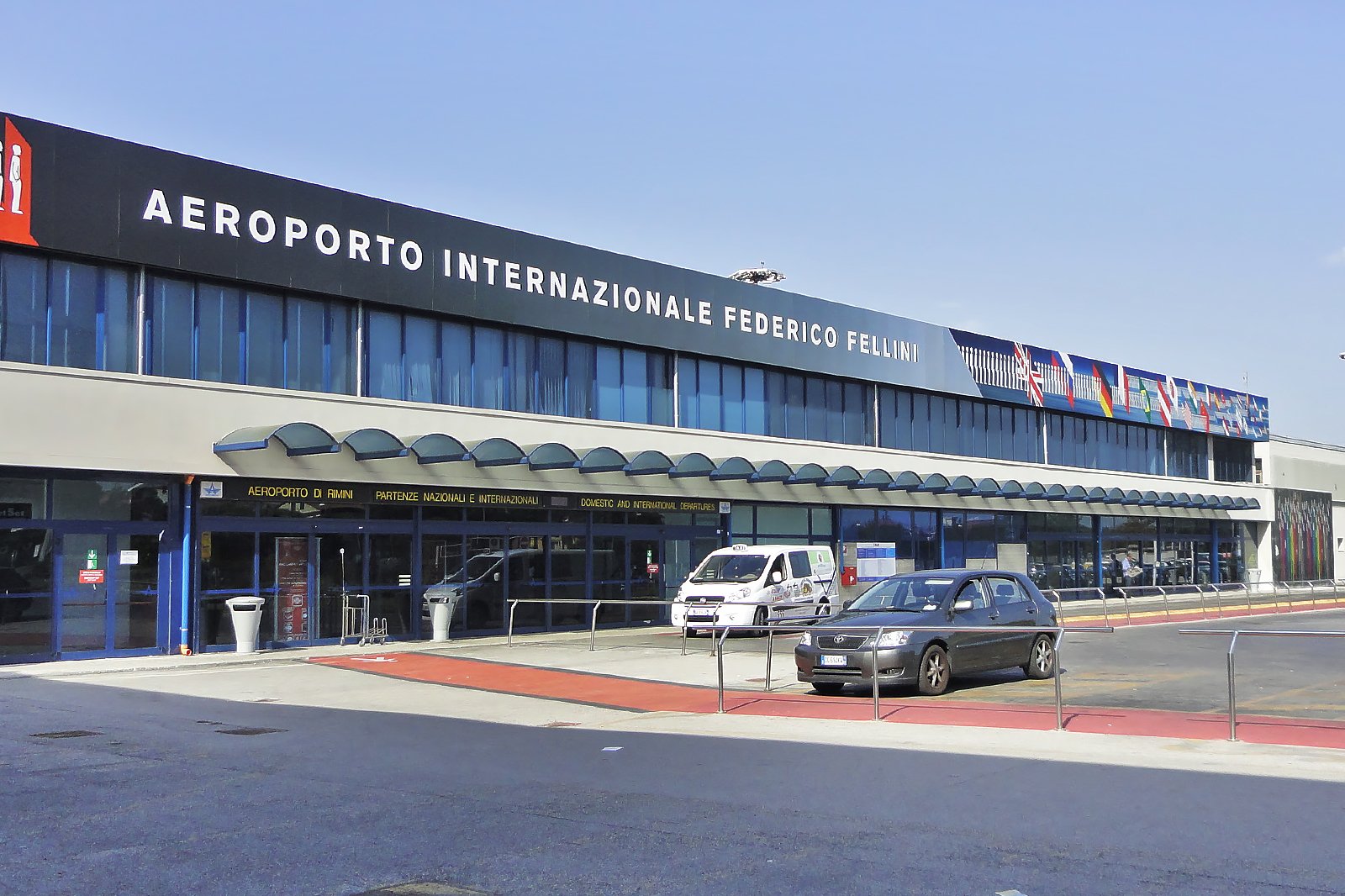 Federico Fellini International Airport
Federico Fellini International Airport sits 6 km southeast of Rimini city centre. It hosts 1 terminal in which you'll find a few dining and shopping options as well as facilities including banking and currency exchange services. There are several transfer options to reach central Rimini:
A taxi to the city centre takes around 15 minutes and costs roughly €20. Taxi ranks can be found outside the arrivals hall.
The bus Line 9 takes 30 minutes to reach the city centre and costs roughly €1-2. Bus stops are right outside the terminal.
Rental cars can be found on the parking in front of the terminal.
Rimini Train Station
Opened in 1861, Rimini Train Station is located 600 metres northeast of the city centre. It's connected by high-speed trains to major Italian destinations including Milan, Bologna and Venice. Rimini Train Station hosts facilities that include coffee shops, newsstands and ATM machines. From here, you can easily get anywhere in Rimini by bus or taxi. You'll also find a car rental agency 350 metres west of the station.
photo by Nubifer (CC BY-SA 3.0) modified
4
Getting around Rimini
Travel tips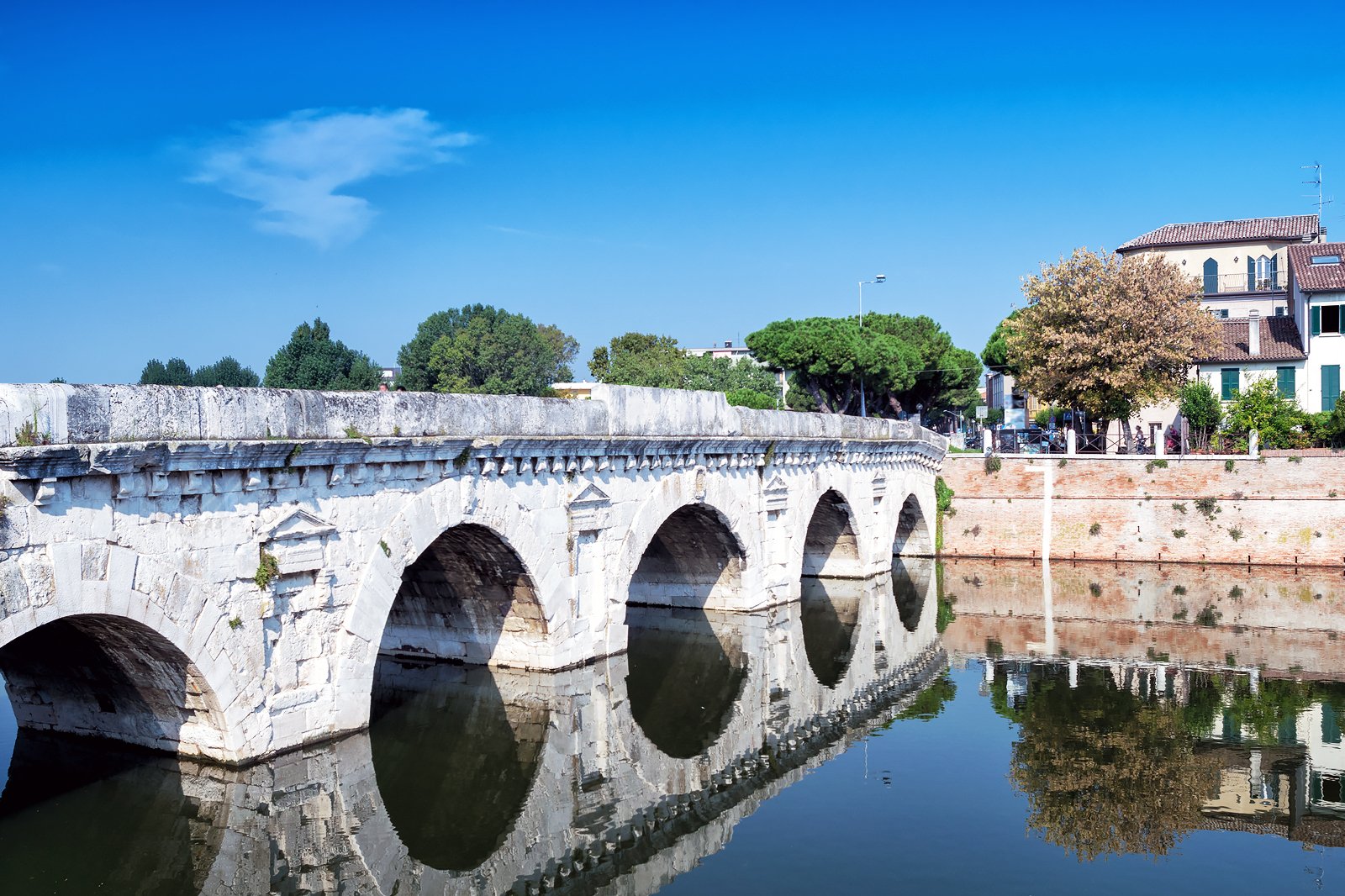 The best way to get around Rimini historical centre is on foot. You can find landmarks such as the Tiberio Bridge, the Roman Amphitheatre and the Arch of August within 1 sq km of the city centre. Rimini Old Town also features many pedestrian streets lined with quaint restaurants and boutiques.
Run by START Romagna, public buses can get you anywhere in Rimini.
It's best to purchase your ticket before you get on a bus as there's an extra charge when you buy it on the bus.
Tickets must be validated as soon as you get on board.
Tickets can be found in tobacconists, in many licenced bars and shops harbouring a 'bus tickets' sign, and at the half dozen Start Romagna offices available throughout Rimini, including 1 in front of the train station.
Single ticket prices range from €1.30 to €5.70 depending on the number of zones you travel through.
24-hour ticket prices range from €3 to €7.50 depending on the number of zones you travel through.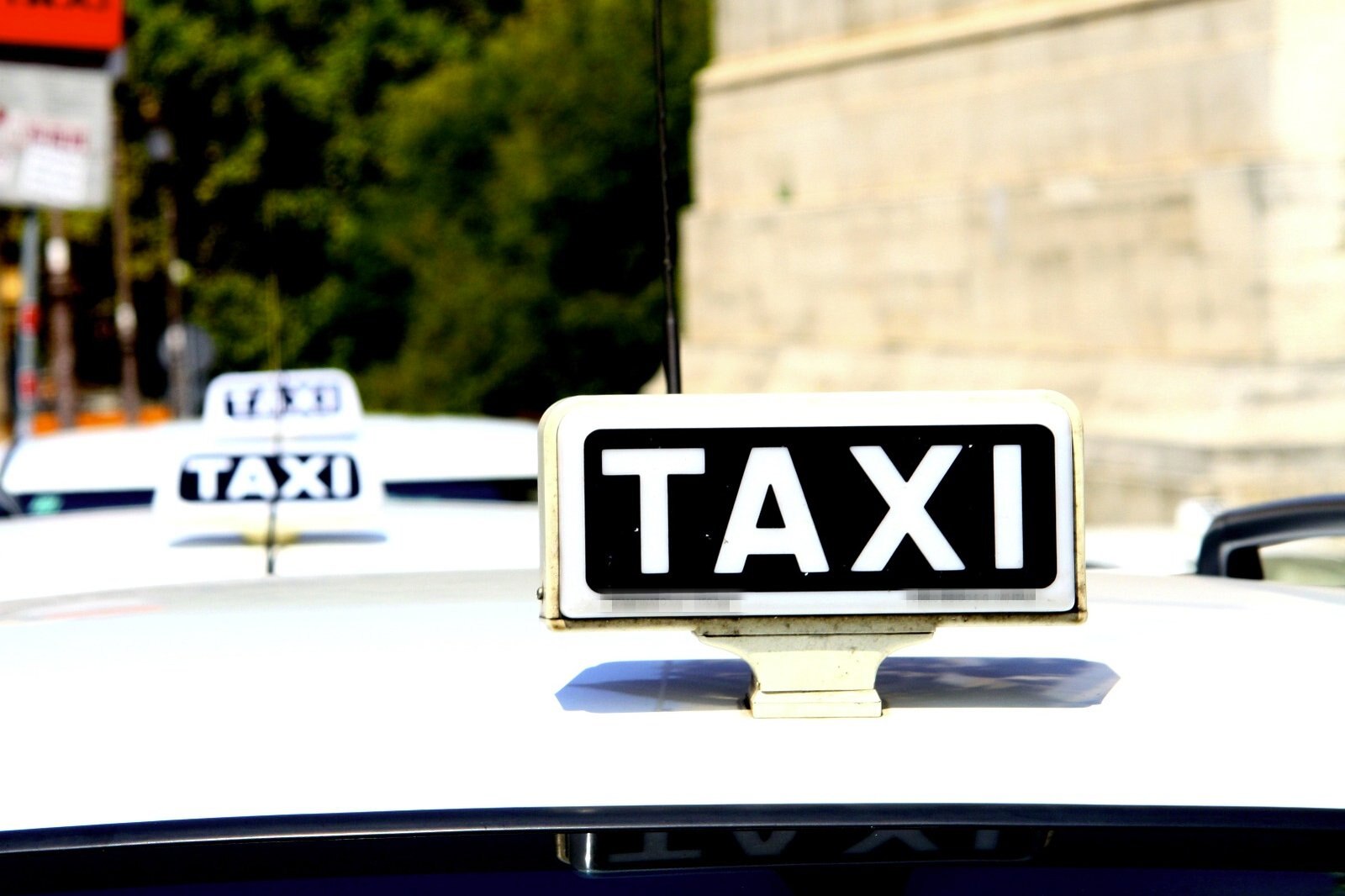 The main taxi company in Rimini is Rimini Radiotaxi. You can order a taxi at +39 0541 50020 or use a Taxi app.
Taxis cannot be hailed down on the street in Italy.
There's a base fare of €4.80, then €1.30 for each subsequent kilometre. Rates are more expensive at night.
Payment of the fare by credit card is usually possible but it's better to ask the driver before you get in.
It's always best to double-check that the meter is on.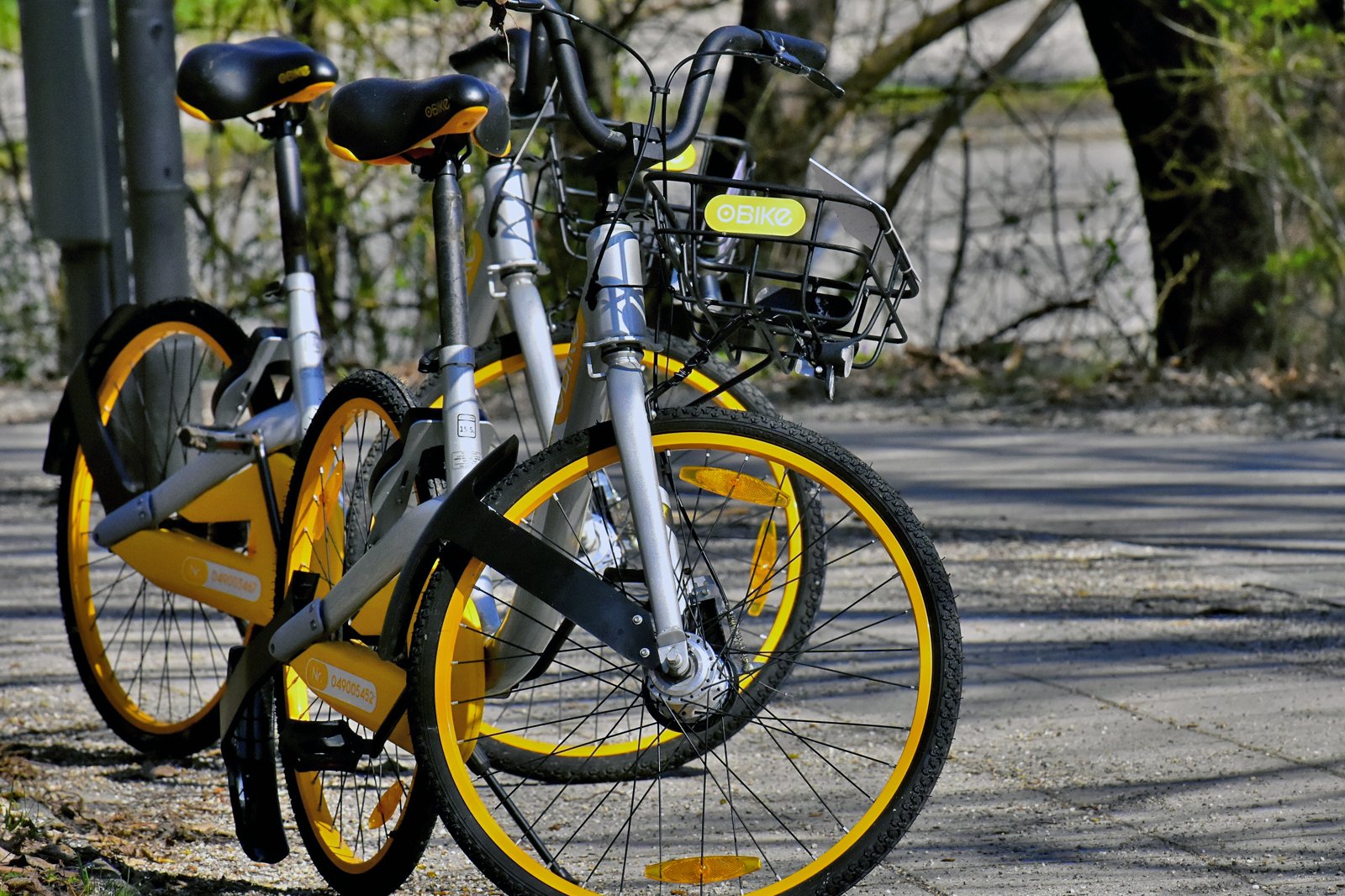 Rimini features a dockless bike sharing scheme run by OBike. It offers a cool way to get around the city which hosts a good cycle paths' network. All you need to do is to download the app for free. Rates are €0.50 per 30 minutes.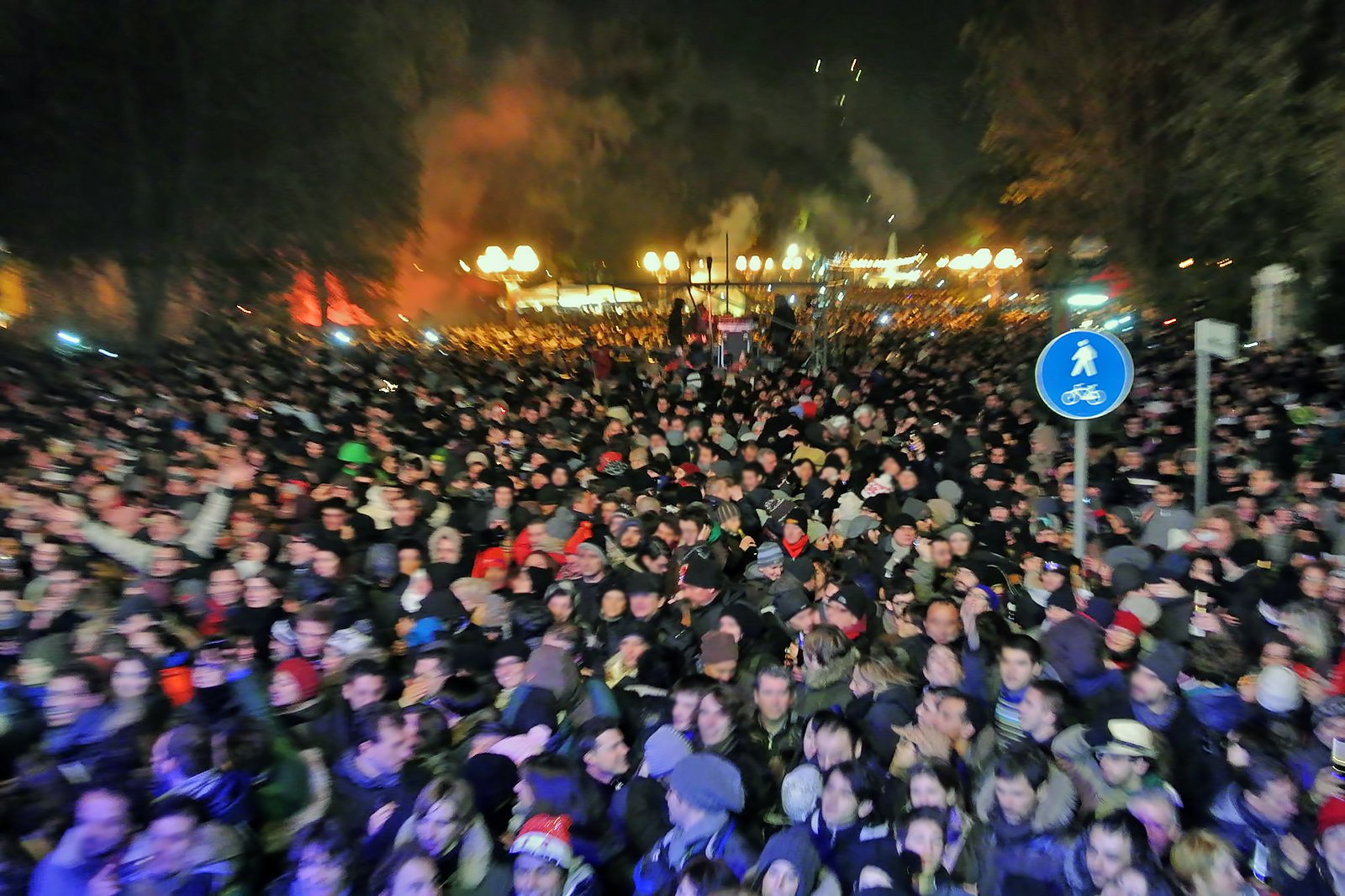 Notte Rosa (Pink Night)
What: A weekend of free concerts, performances and nightlife entertinment
When: first weekend in July
Where: All along the Emilia-Romagna Adriatic Riviera coastline
photo by Comune Rimini (CC BY 2.0) modified
Back to top