Naples Travel Essentials
Useful Information to Help You Start Your Trip to Naples
Our Naples Travel Essentials lays out the essential information you need to help planning your trip to one of the most popular destinations in Italy. No matter how frequently you travel, some questions will always need answers: What's the weather like? How can I get from the airport to my hotel? What currency and type of plug do I need? We have all these answers plus other basic info about the best time to go, getting there, getting around, and a few useful travel tips.
It's all compiled in this Naples Travel Essentials. After reading this short and easy-to-read guide, you will be a little more prepared to start your trip in Naples.
1
When is the best time to travel to Naples?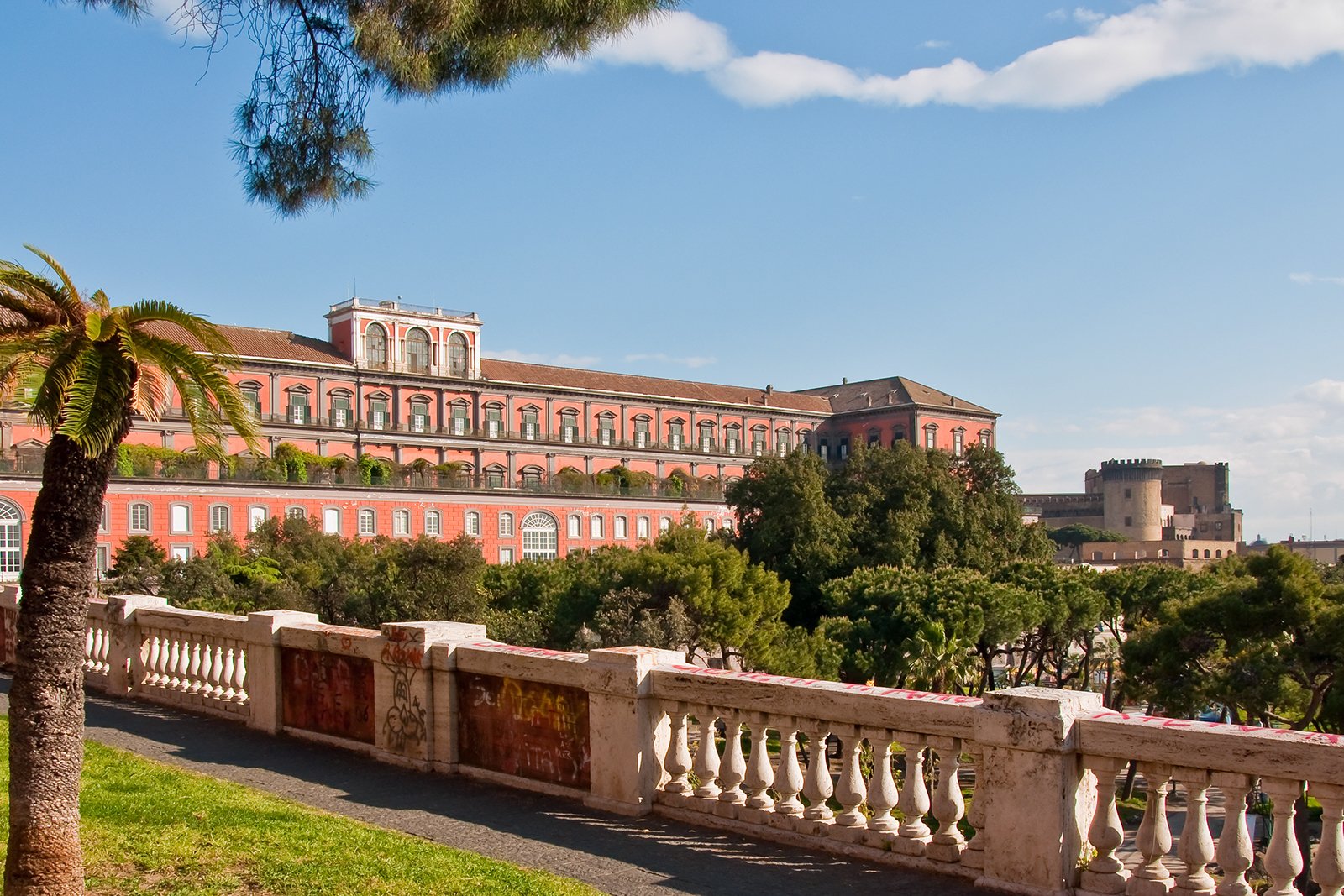 Naples' climate is between the Mediterranean and humid subtropical, with average temperatures ranging from 5ºC in winter to 25ºC in summer.
Most rainfall occurs from November to March.
The sunniest time of the year is from May to September.
Summer, from June to August, is peak tourist season, with hotel and flight prices rising accordingly.
Late April, May, September and early October are great times to visit, as the temperatures range around 16ºC, you'll avoid the summer's crowds, and flight and hotel prices are more affordable.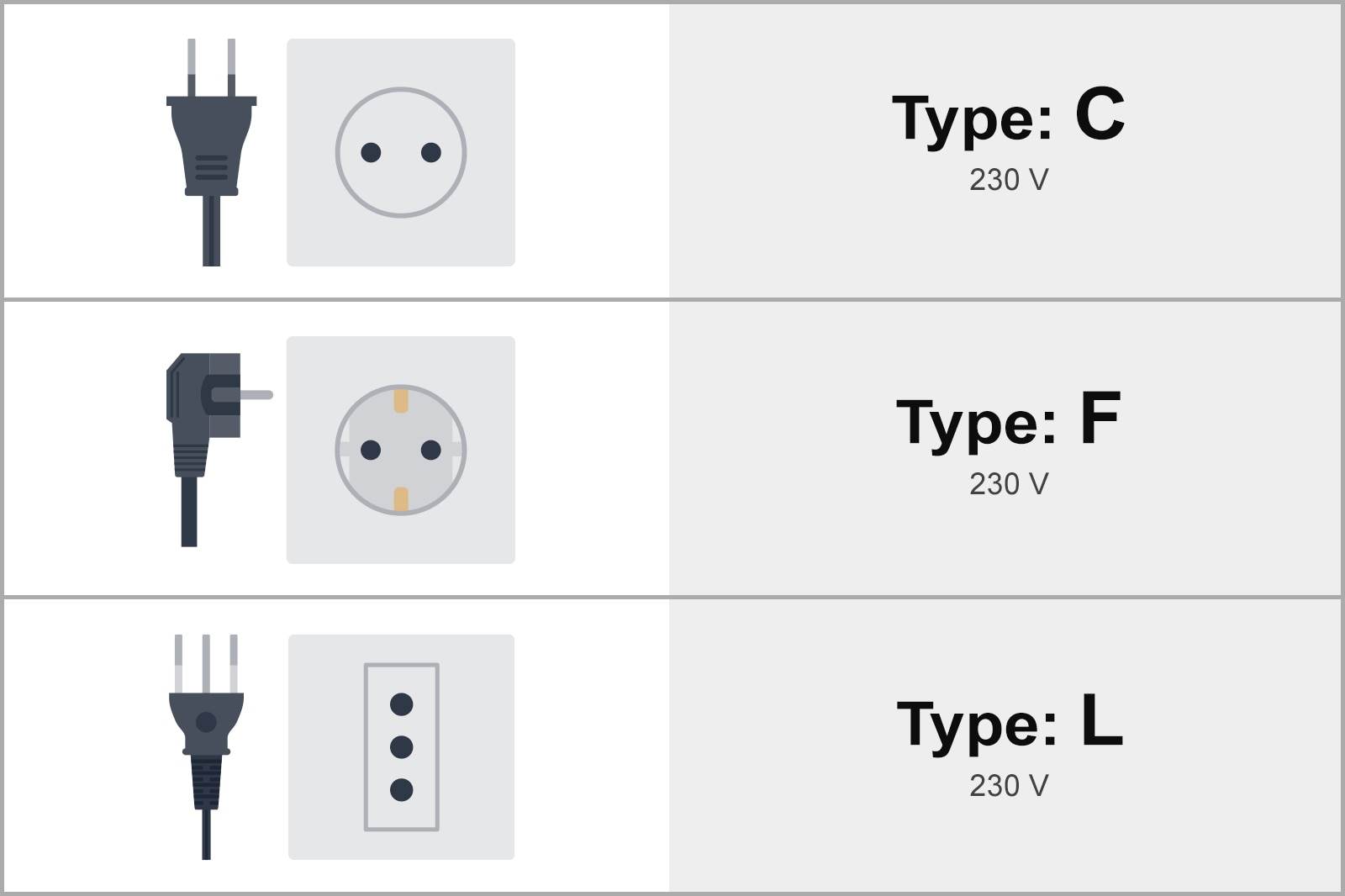 Primary language: Italian
Plug types: C, F and L
Electricity: 230 V
Currency: Euro (€)
International dialling code: +39 081
Emergency telephone number: 112
3
How to get to my hotel in Naples?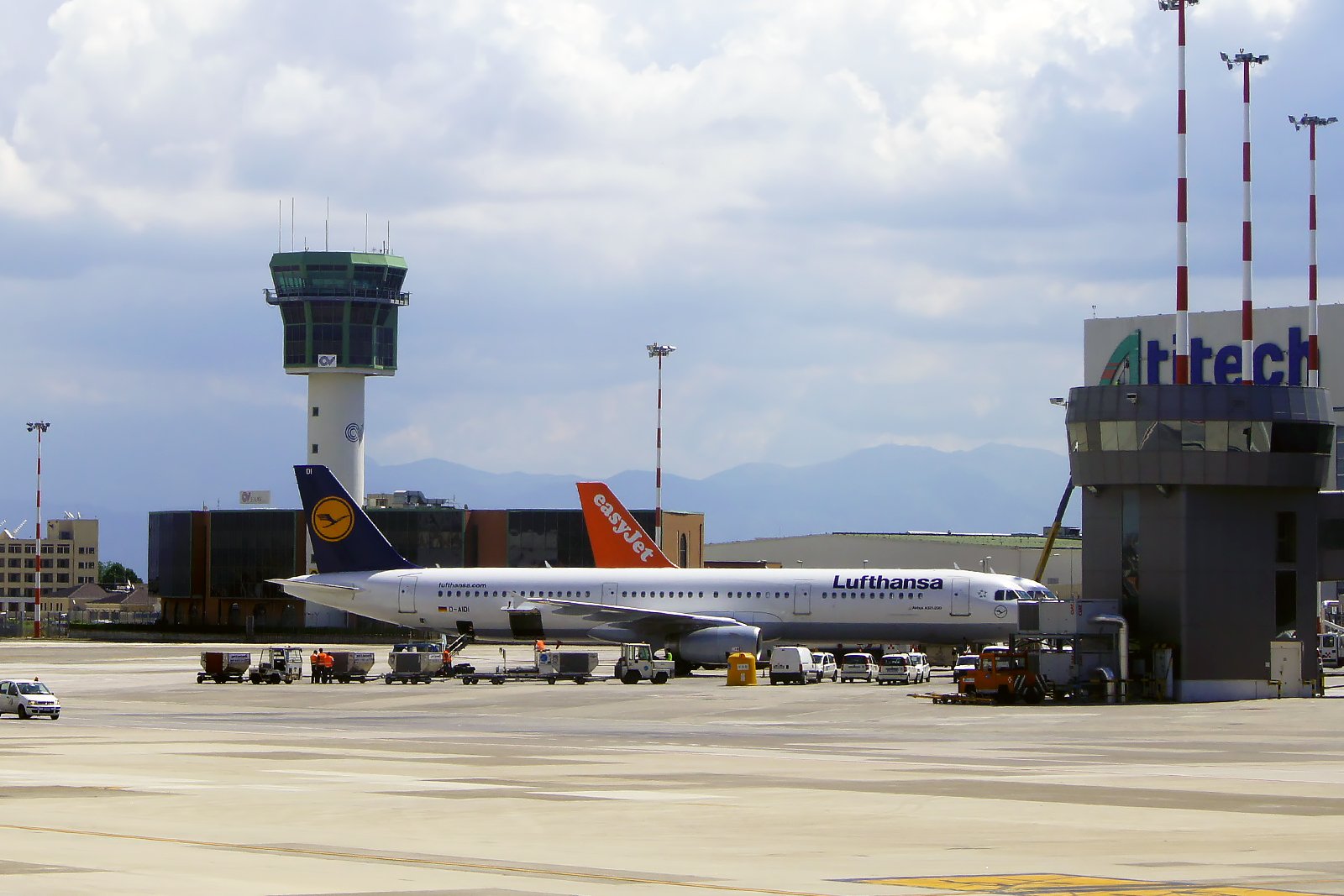 Naples International Airport
Naples International Airport sits roughly 6 km north-northeast of the city centre. It hosts 2 terminals in which you'll find dining and shopping options as well as facilities including banking and currency exchange services. There are several transfer options to reach central Naples:
A taxi to the city centre takes around 20 minutes. Taxi ranks can be found right outside the arrivals hall.
The airport shuttle bus takes around 25-30 minutes to reach the city centre. Bus stops are 100 metres south outside the arrivals hall.
Car rental agencies can be found in the parking area, 500 metres south of the airport.
Naples Central Station
Known in Italian as Napoli Centrale, Naples main railway station is located in the city centre, 1 km east of the Old Town. One of the busiest train stations in Italy, it's connected by high-speed rail lines to major Italian cities including Rome, Florence and Milan. Napoli Centrale hosts facilities that include restaurants, shops, newsstands, currency exchange booths and ATM machines. From here, you can easily get anywhere in Naples by bus, metro, tram or taxi. Taxi ranks, bus and tram stops are right in front of the station. You'll also find car rental agencies just outside the station.
photo by Francis Cook (CC BY-SA 3.0) modified
4
How to get around Naples?
Travel tips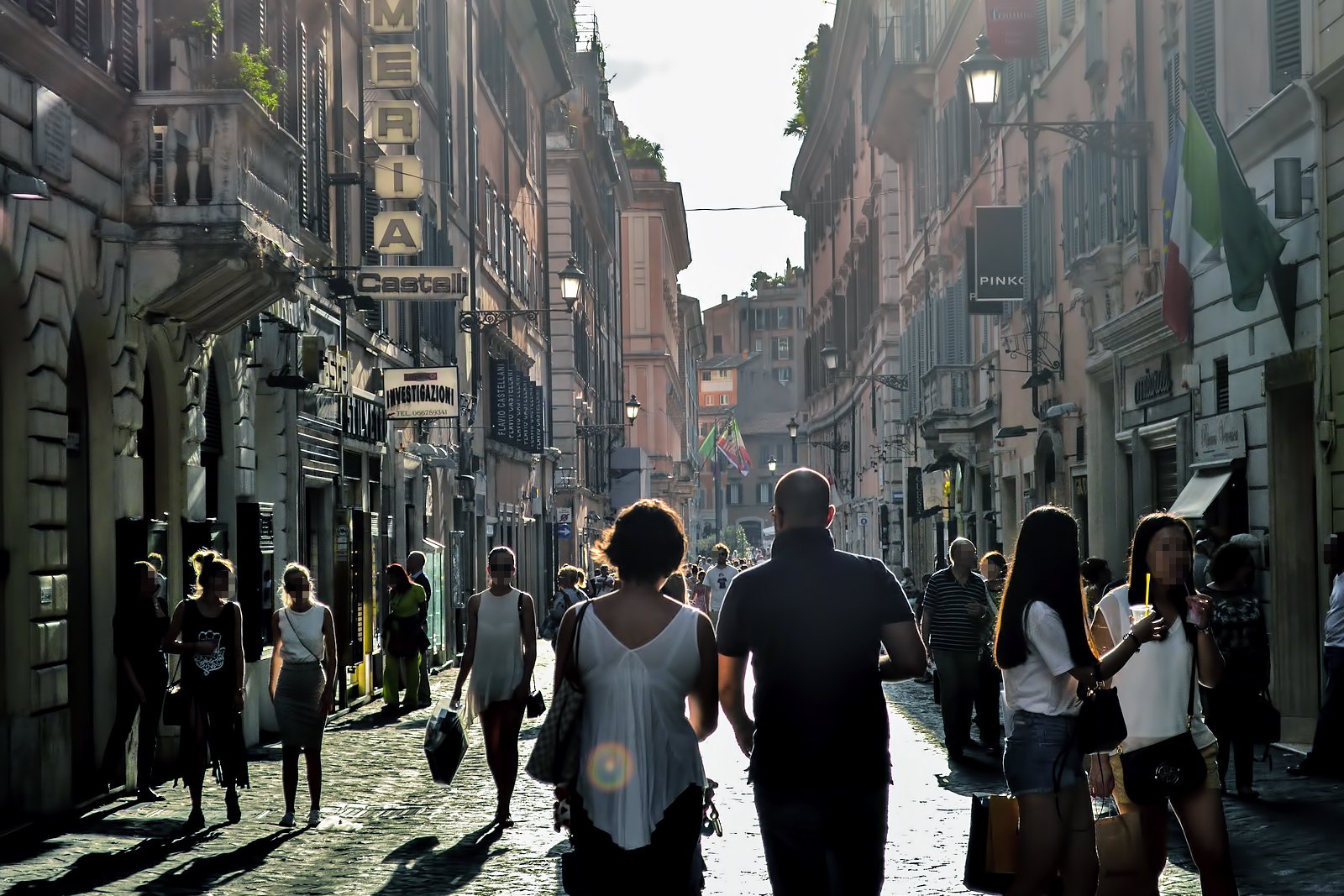 The best way to get around Naples historical centre is on foot. You can find landmarks such as the Ovo Castle, the Royal Palace of Naples and the Napoli Sotterranea (Naples Underground) within 3 km of the city centre. Naples Old Town also features a large pedestrian zone with a maze of narrow streets and squares lined with quaint restaurants and boutiques.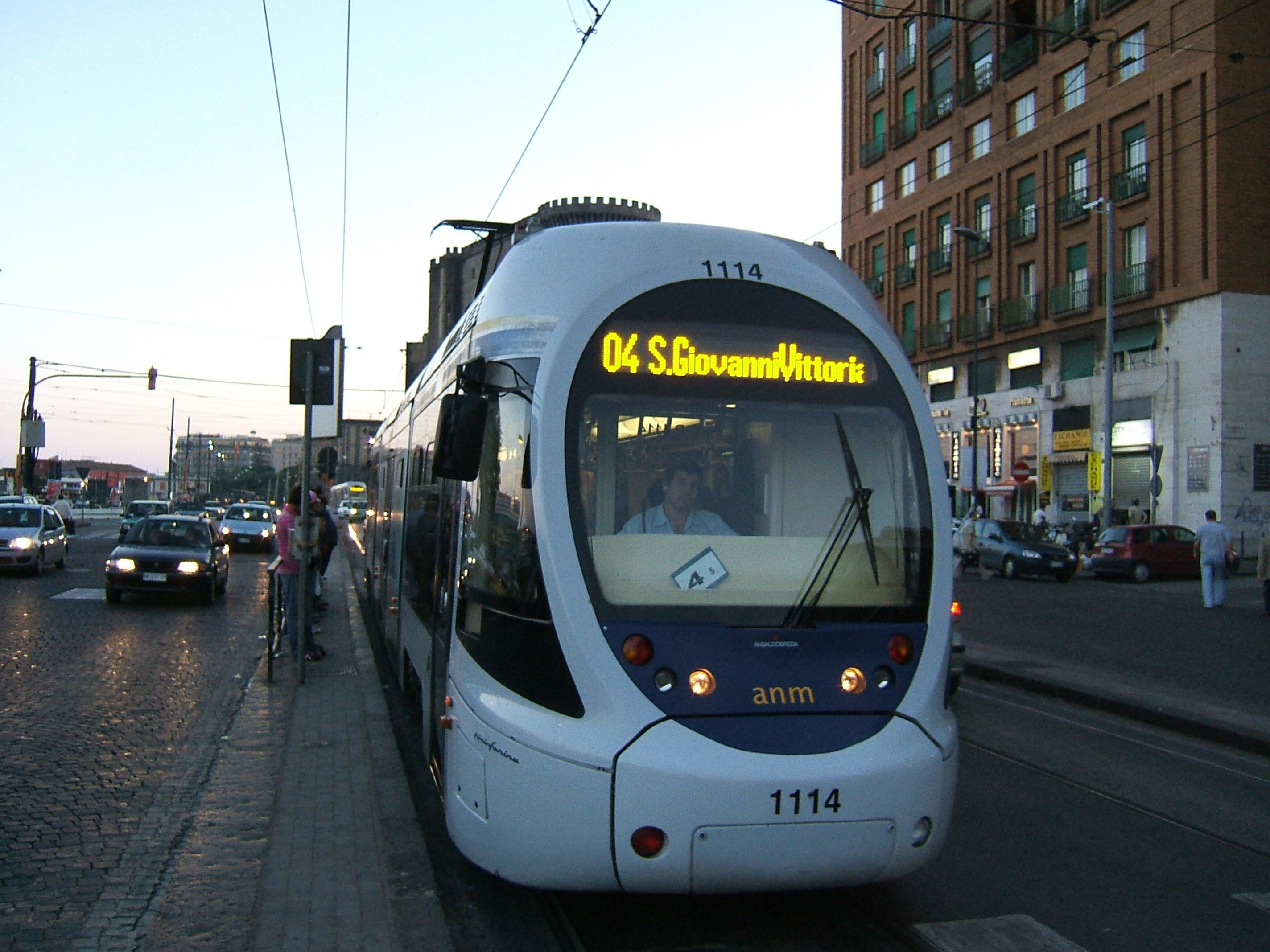 For longer journeys, Naples features a public transport system that includes bus, tram, metro and funicular. Run by Unico Campania, the transport system allows you to get anywhere in the city at affordable rates.
A single ticket is valid for 90 minutes.
1-day and 1-week tickets are available.
Tickets must be validated as soon as you get on board the bus/tram or before you get on board the metro.
Tickets can be found in metro and tram stations, tobacconists, and in many licenced bars and shops. All in all, over 500 public transport ticket points of sale can be found throughout the city.
If you plan to visit many historical sites and museums, you can purchase a 3-day Unico Artecard. It gives you unlimited access to most public transport services, and free or discounted entrance fee to over 50 attractions.
photo by Peter Van den Bossche (CC BY-SA 2.0) modified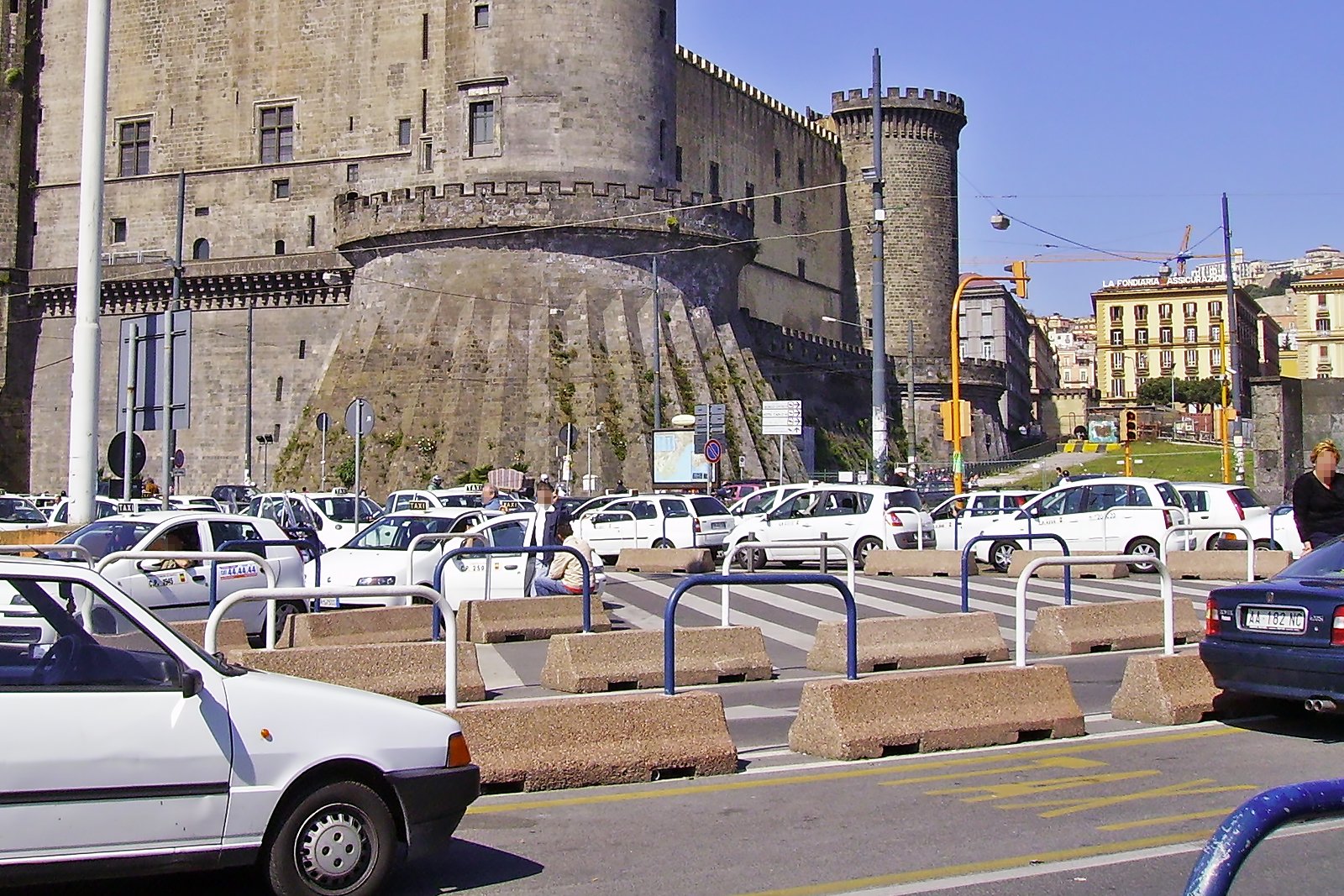 Naples licenced taxis are white with the city emblem and the registration number on both their front doors.
Over 160 taxi ranks can be found in Naples, near squares, attractions and train stations.
You can also call companies such as Taxi Napoli (+39 081 8888), Radio Taxi 570 (+39 081 570 7070), Radio Taxi La Partenope (+39 081 0101) or use the 'it Taxi' app.
Taxis cannot be hailed on the street in Italy.
Rates are more expensive at night and on weekends.
Payment by credit card is usually possible but it's better to ask the driver before getting in.
If you don't speak Italian, have your address ready to show the driver.
Beware of taxi scams and always insist that the meter is turned on.
photo by Yair Haklai (CC BY-SA 3.0) modified
7
What are the main annual events in Naples?
Pizzafest/Napoli Pizza Village
What: This 10-day culinary festival is dedicated to one of the most popular foods in Naples: pizza. The city's best pizzaiolos compete for the first prize to the sound of live music and street art performances.
When: Early June
Where: Promenade Lungomare Caracciolo
Live Tones Napoli
What: Live Tones Napoli is a first-class jazz and soul festival held in the historic atmosphere of the impressive Nuovo Castle. Leading national and international musicians who have performed at the festival include Riccardo Arrighini and Billy Harper.
When: September
Where: Castel Nuovo
La Festa di Sant'Anna
What: La Festa di Sant'Anna is a traditional event celebrating Vincenzo Ferrer, the Spanish monk who ended a cholera epidemic in the 15th century. Expect a boat show in the port of Ischia, live music and a great fireworks display.
When: 26 July
Where: Port of Ischia
Back to top