10 Things to Do with Your Family in Milan
Milan's Best Family-Friendly Places
Milan may be better known as a destination for fashionistas and romantics. However, families aren't left out as this beautiful city has plenty in store for travellers, even those with kids. Even the Duomo inspires awe for both young and old, and a visit can provide a lot of fun as you navigate inside the cathedral to climb to the top and share the prize view.
Here's a shortlist of Milan's best family-friendly places, ranging from waterparks where you can cheerfully splash and slide about, to amusement parks and interactive museums that offer days out for exploring and learning. Plan your next family trip with these things to do with your family in Milan.
1
The Duomo
A medieval maze with dramatic skylines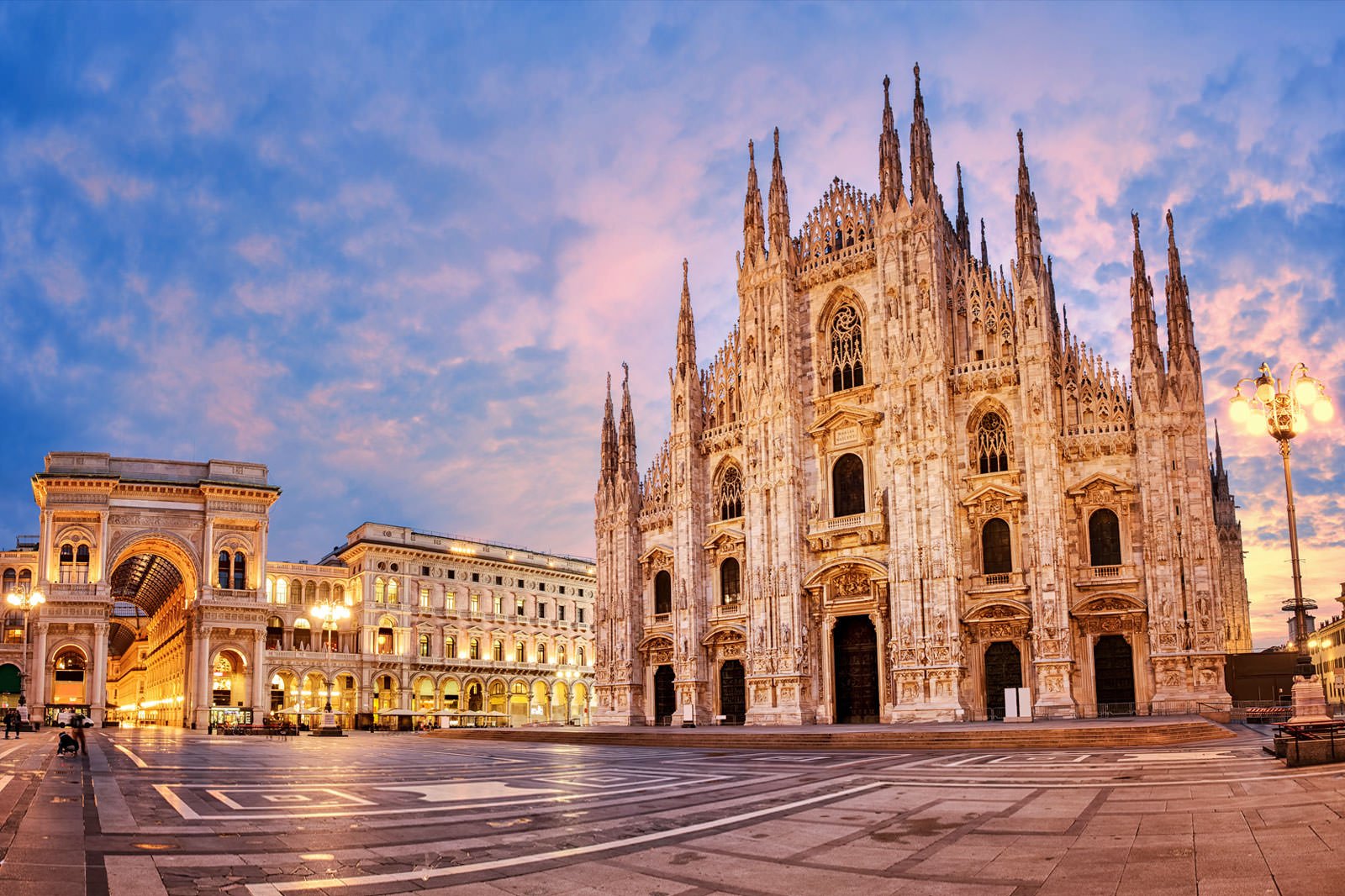 This major Gothic landmark that serves as the focal point of Milan is not to be missed by any visitor to the city. However, families with kids can have a great time besides taking selfies and admiring this massive architectural wonder. Young kids will have a blast playing "I spy" with the hundreds of spires and countless statues – some of the Gothic reliefs are amusingly out of place, such as tennis rackets and boxing gloves. It can also be a fun journey navigating through the maze-like cathedral and climbing up to the Duomo's scenic terrace.
Location: Piazza del Duomo, Milan, Italy
Open: Daily from 9 am to 7 pm
Phone: +39 02 7202 2656
2
Acquatica Waterpark
Splashing fun for families in Milan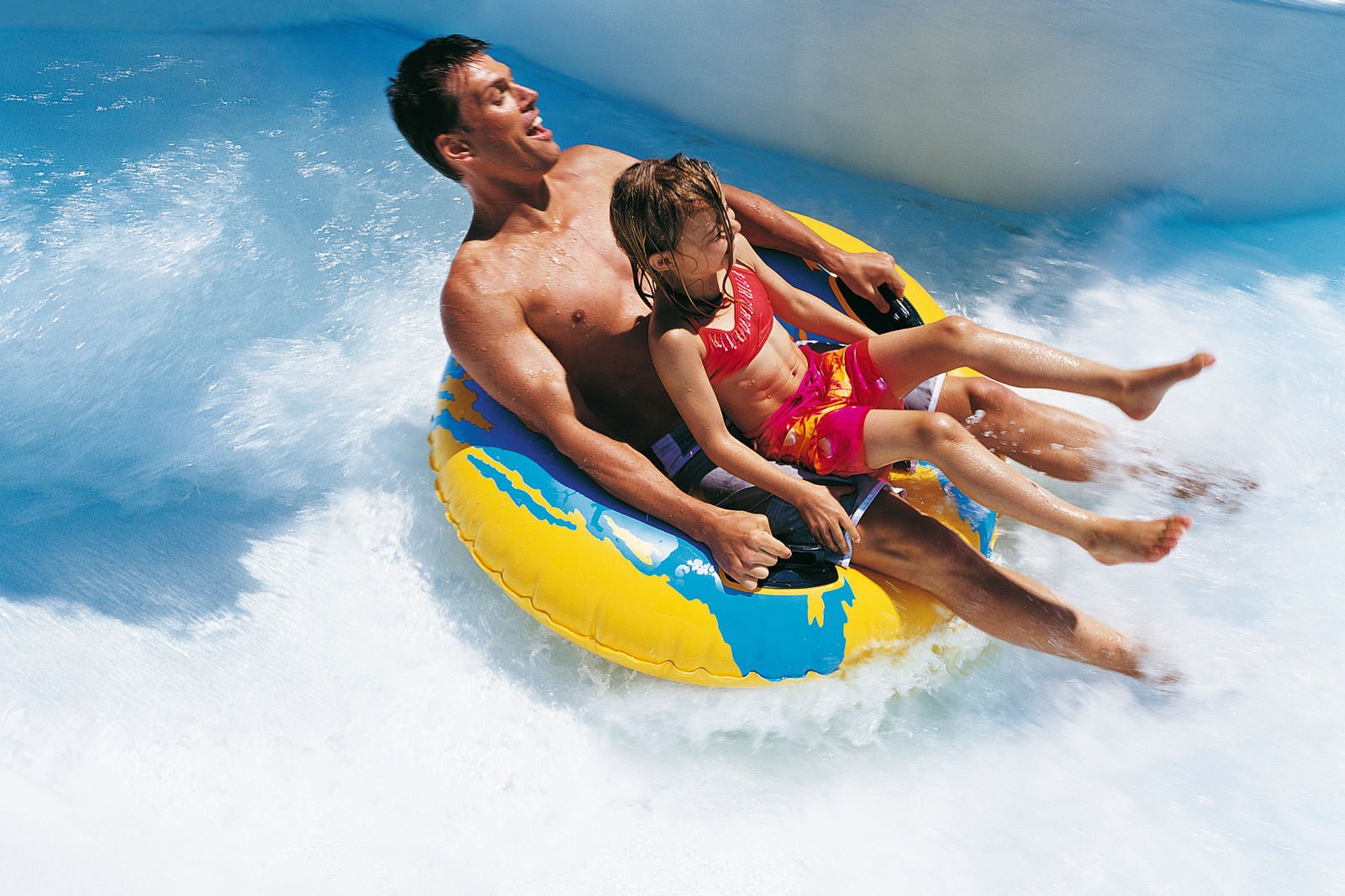 You can reach this waterpark within a half-hour's drive west from downtown Milan. It isn't very large, but offers a fun time out with its collection of pools and slides. Entry is around €19 for adults but free for kids under a metre tall, and locker rentals are around €5. Some of the slides require you to be at least 120cm tall. Thrill-seekers can try the 25-metre-high racetrack-style slides, as well as a spiralling Twister slide and the 90-metre-long Kamikaze. Fun bits for smaller kids include a lagoon and dedicated kiddie park.
Location: Via Gaetano Airaghi, 61, 20153 Milan, Italy
Open: July - August daily from 10 am to 7 pm
Phone: +39 02 4820 0134
3
Leonardo da Vinci National Science Museum
Inspiring interactive science exhibits for all ages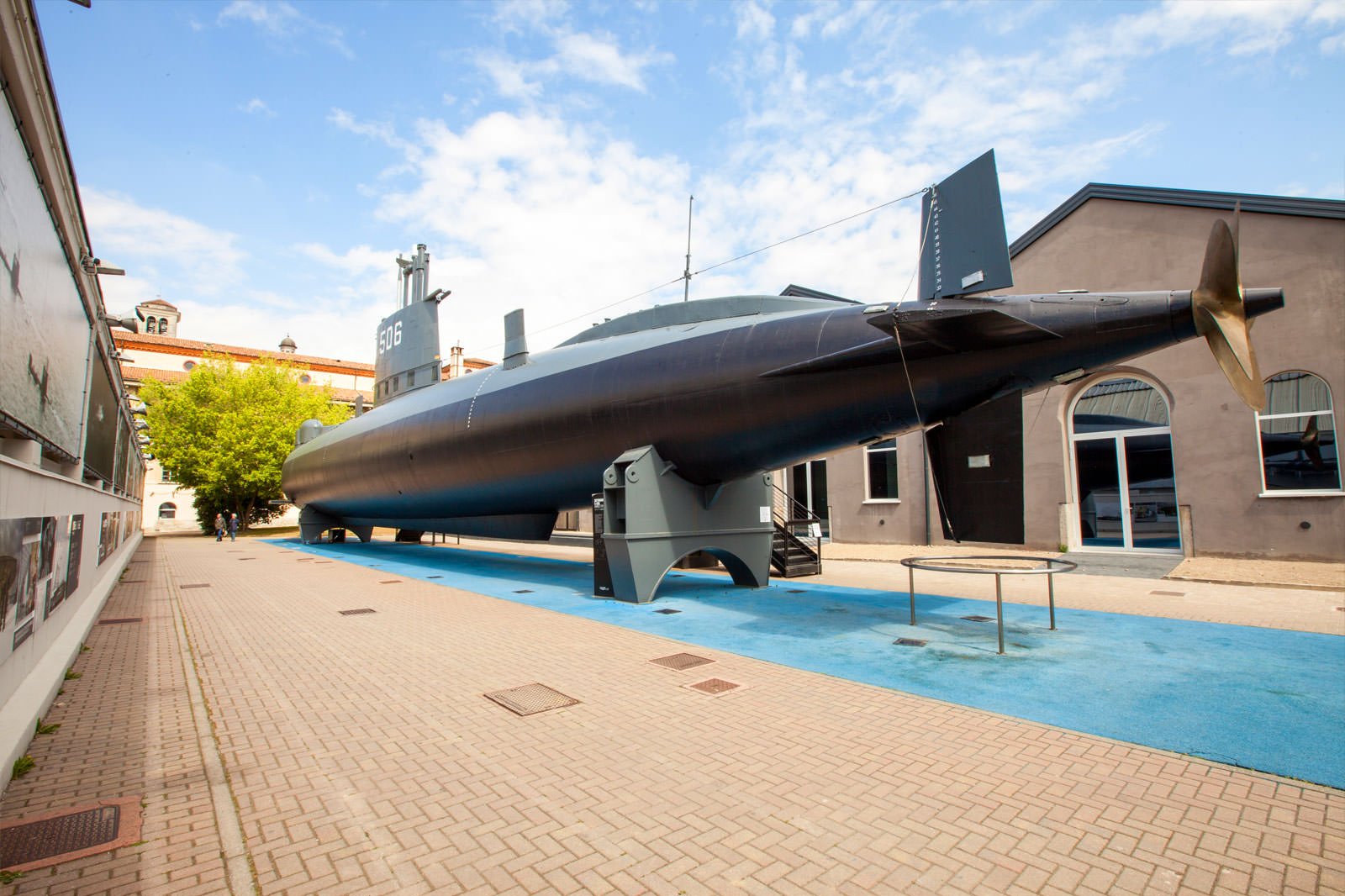 For an educational trip that can also offer a tonne of fun and inspiration for adults, check out the Leonardo da Vinci National Museum of Science and Technology. It houses an impressive collection of interactive and educational exhibits. Among them are 3D realisations of da Vinci's mechanical designs, including his famous bat-like gliders and many more of his fascinating flying machines. Other multimedia exhibits serve as windows into the wondrous world of physics and astronomy. A life-size WWII submarine is parked outside, which most kids will find irresistible. Full tickets are from €10.
Location: Via San Vittore, Milan, Italy
Open: Tuesday - Friday from 9.30 am to 5 pm, Saturday - Sunday from 9.30 am to 6.30 pm
Phone: +39 02 485551
photo by Museo nazionale della scienza e della tecnologia Leonardo da Vinci, Milano (CC BY-SA 4.0) modified
4
Milan Civic Aquarium
A small but interesting collection of aquatic exhibits in the city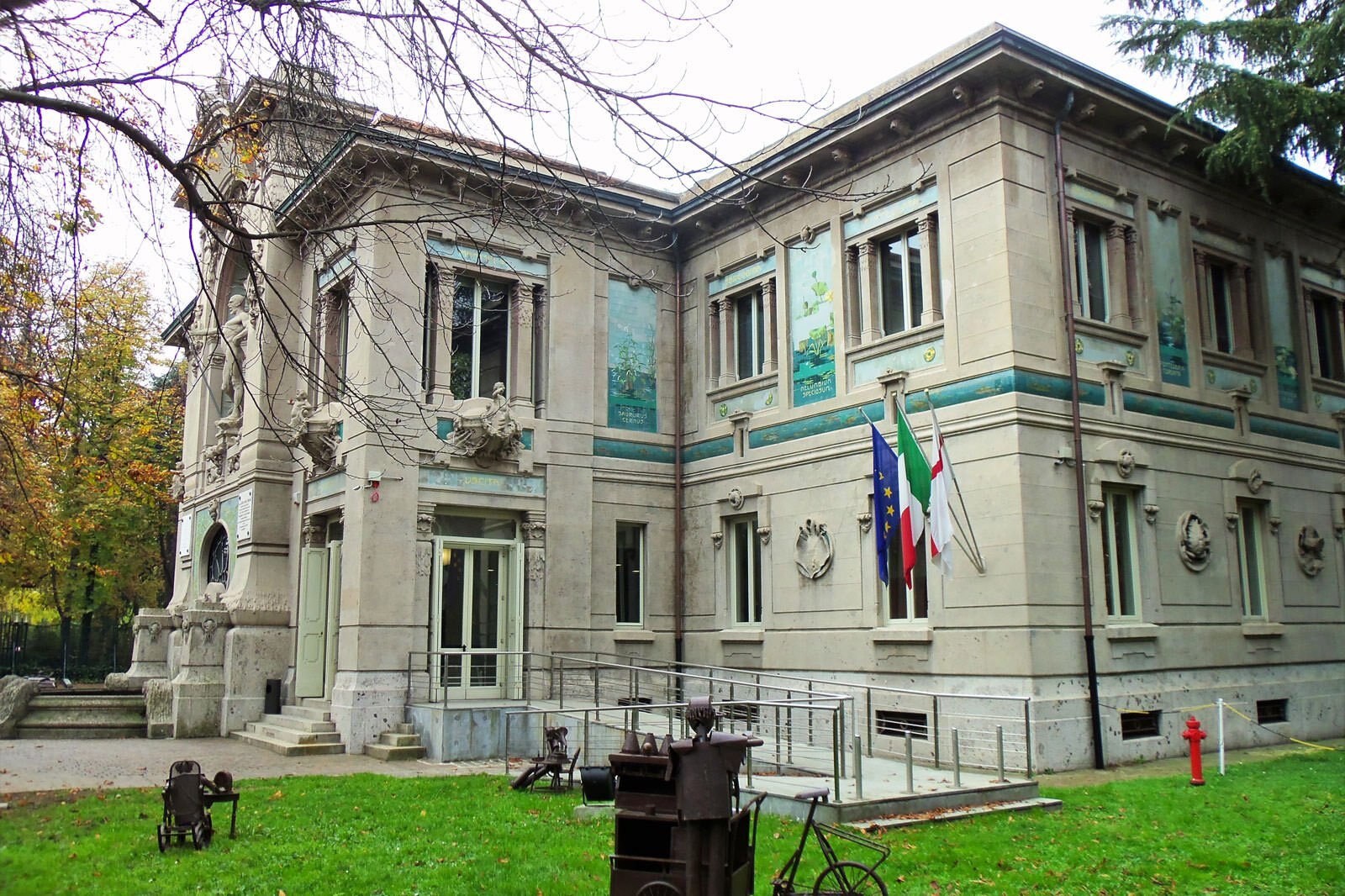 North of Sforza Castle, on the edge of Parco Sempione, the Acquario Civico di Milano (Civic Aquarium of Milan) is a good spot for families to spend a few calm hours. Don't expect a large marine-park-like collection, though. It's a lovely Renaissance building with a few ponds outside and its façade features a statue of Neptune and busts of various marine creatures. For around €5 for adults (free for the little ones), you can enter to walk through their small tunnel through a tank filled with rays, and explore other tanks featuring a variety of fish, starfish and sturgeon.
Location: Viale Gadio, 2, 20121 Milan, Italy
Open: Tuesday - Sunday from 9 am to 5.30 pm (closed on Mondays)
Phone: +39 02 8846 5750
photo by Yorick39 (CC BY-SA 3.0) modified
5
Sforza Castle
A 15th-century fortress to explore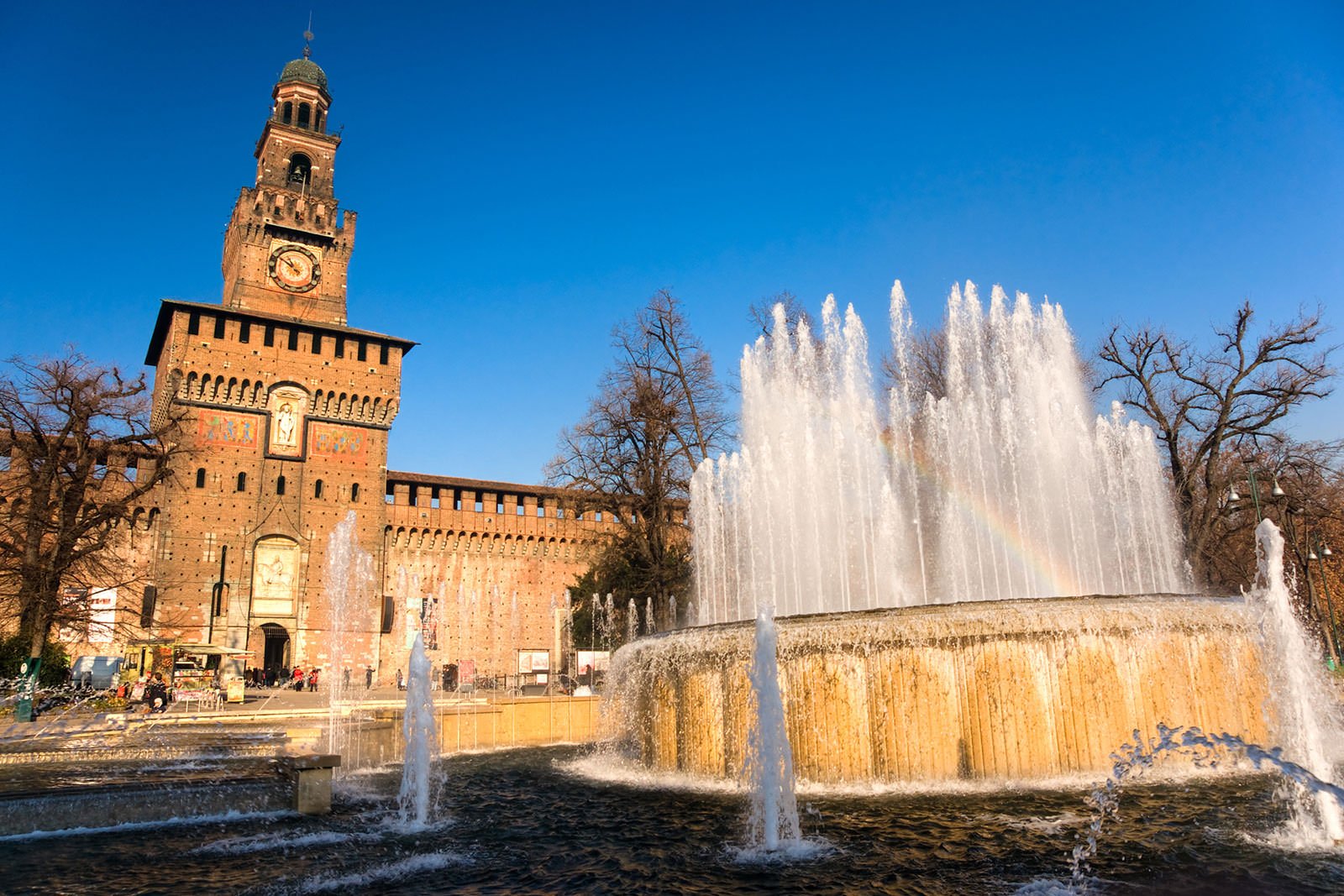 Couples
Families
History
Photo
Milan's Castello Sforzesco (Sforza Castle) is a good place for your kids to live their fairy-tale fantasies. The castle has a large courtyard where they can wander around, as well as circular towers and gardens that they can discover. Older kids can broaden their horizons on art and history at the castle's library and its several museums within. Some of the castle's galleries house important Renaissance artworks, including some by Michelangelo and Leonardo da Vinci. There are also cats roaming freely around the castle and its dry moat.
Location: Piazza Castello, Milan, Italy
Open: Tuesday - Sunday from 9 am to 5:30 pm
Phone: +39 02 8846 3700
6
Leolandia Park
Fun rides and a park filled with miniature Italian landmarks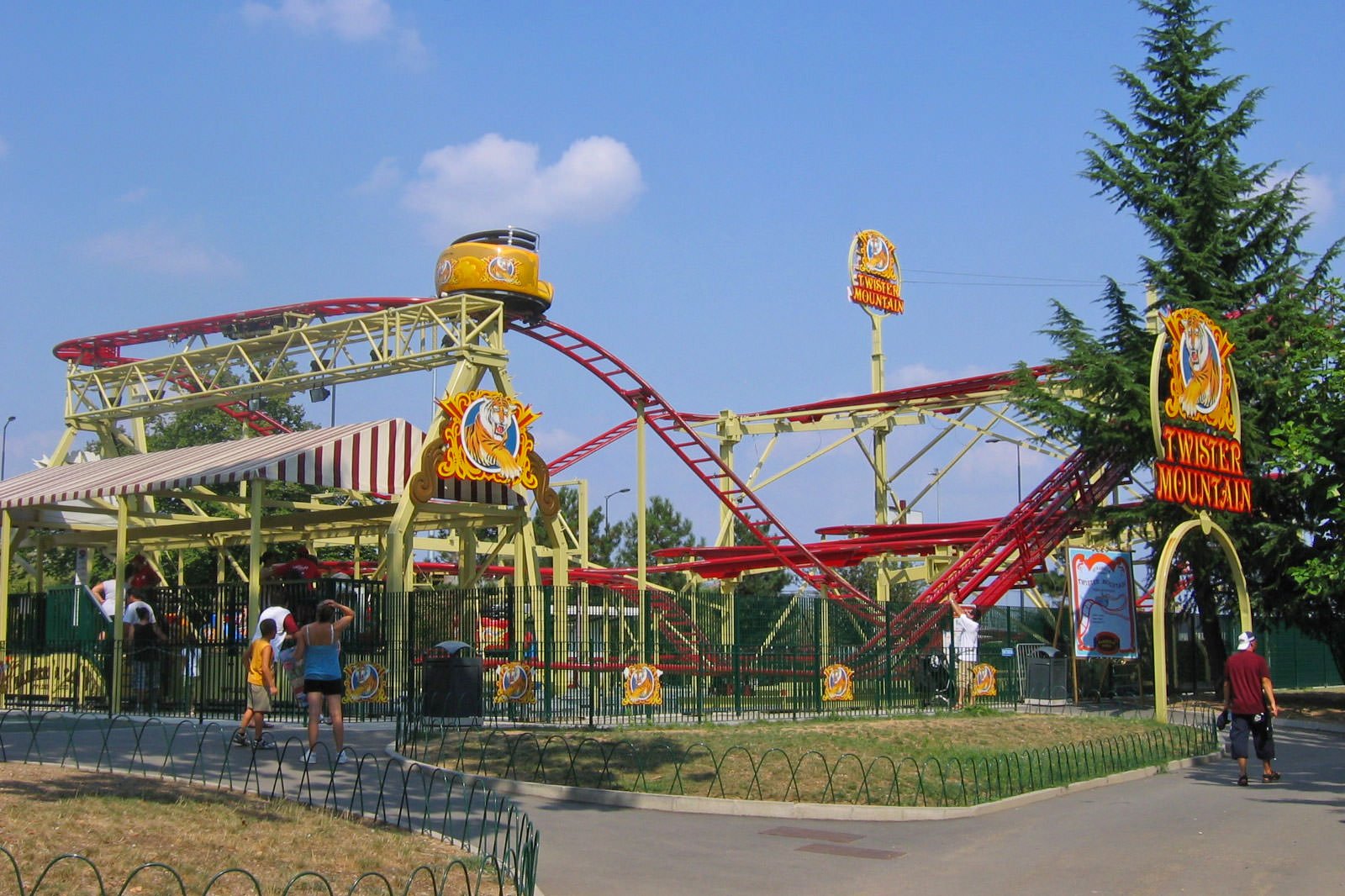 Please the kids with a visit to this massive children's amusement park that's around a 45-minute drive northeast from central Milan. Leolandia occupies a vast green space that's filled with over 40 rides and attractions suited for varying ages. Kids can meet their favourite TV and cartoon characters here, such as Peppa Pig and Geronimo Stilton, and they can even hop aboard Thomas the Train for a fun ride. Adjoining Leolandia is Minitalia, a spacious park where you can feel like a giant looking over various miniatures of Italy's famous landmarks. Tickets are around €38.50 per person.
Location: Via Vittorio Veneto, 52, 24042 Capriate San Gervasio, Italy
Open: July - September daily from 10 am to 6 pm
Phone: +39 02 909 0169
photo by Sys76 (CC BY-SA 3.0) modified
7
Milan Natural History Museum
Walk under a T-Rex and view life-size dioramas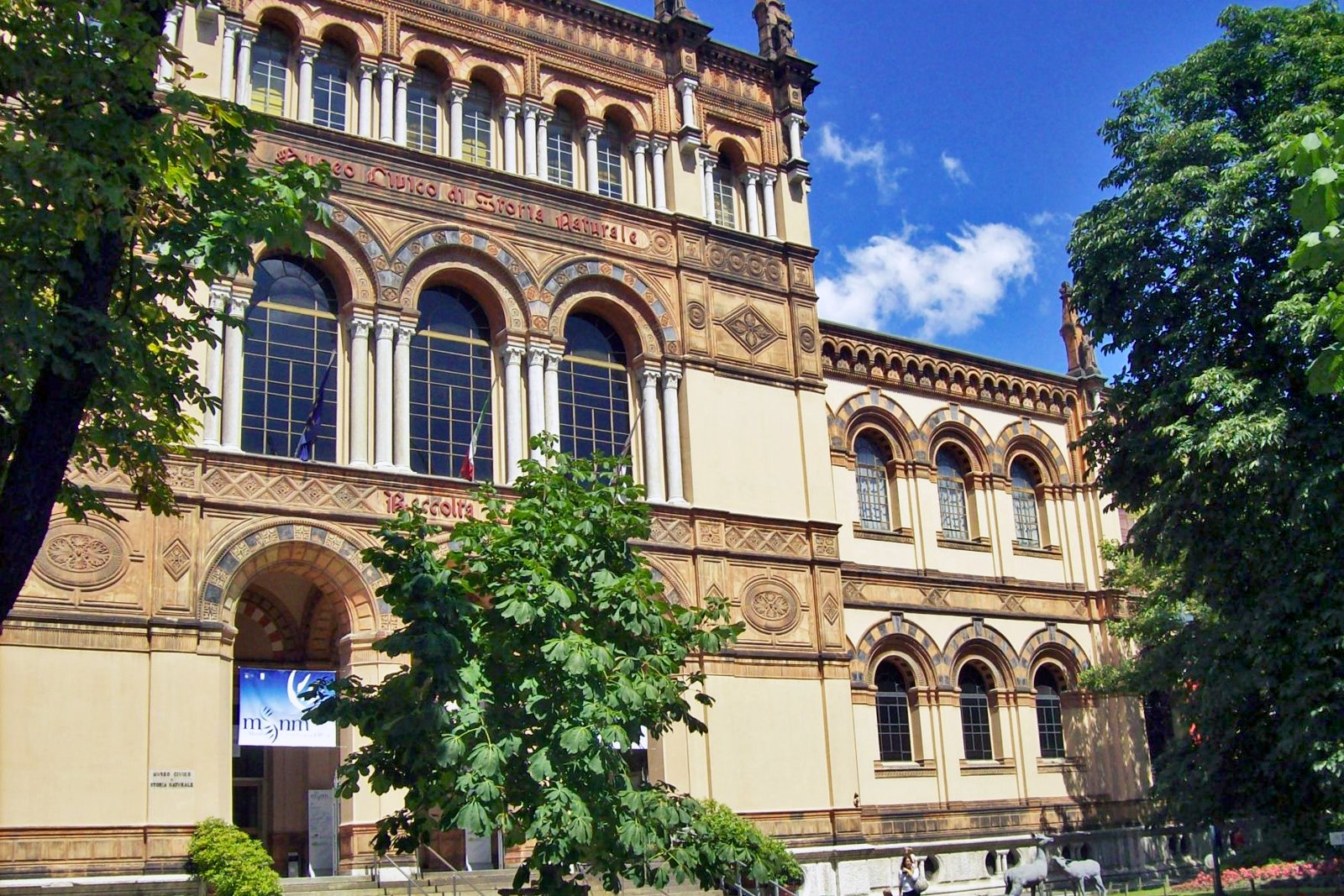 The Civico Museo di Storia Naturale (Natural History Museum of Milan) is housed in a 19th-century building at the edge of the Indro Montanelli Park. Highlighted ground-floor exhibits include a real T-Rex skeleton on display, mounted in a stalking stance, together with other dinosaur fossils and full-scale models. Further upstairs, you and your kids can discover the museum's series of life-size dioramas. These feature various animals in their mock-up habitats from the world's major continents. Tickets are €5 for adults, while kids enter for free.
Location: Corso Venezia, 55, 20121 Milan, Italy
Open: Tuesday - Sunday from 9 am to 5.30 pm (closed on Mondays)
Phone: +39 02 8846 3337
photo by Stefano Stabile (CC BY-SA 3.0) modified
8
Ulrico Hoepli Civic Planetarium
Learn about the planets, the solar system, and beyond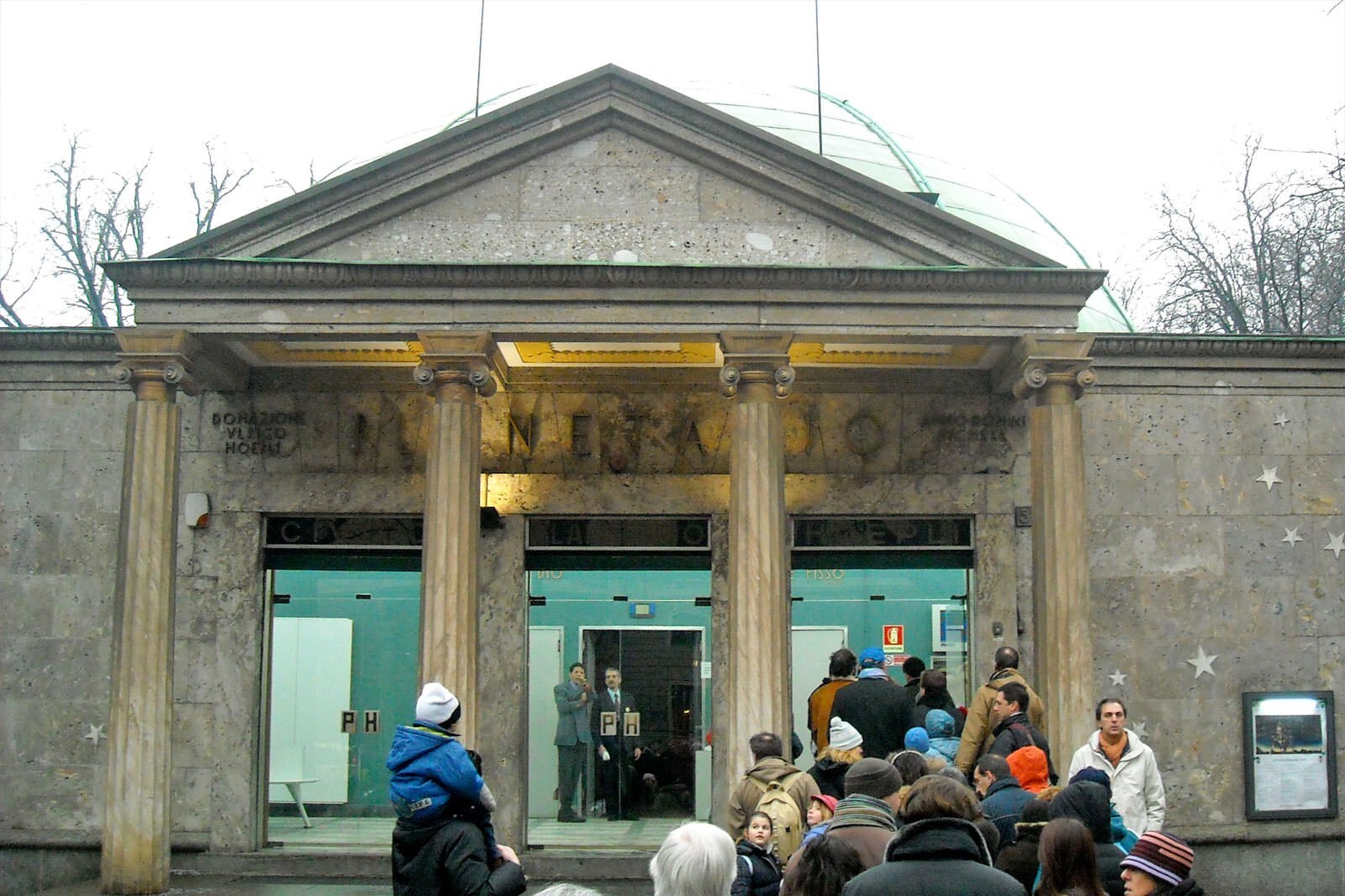 Simply referred to as the Milan Planetarium, the Ulrico Hoepli Civic Planetarium is considered Italy's largest. Established back in the 1930s, the planetarium retains much of its historical features, such as its original architectural styling and interiors with wooden chairs. Its regular schedule of family events includes a young astronomers' club where you and your budding space explorers are introduced to the wonders of the stars, and rewarded with a special pin. Tickets are around €5 for adults and €3 for kids.
Location: Corso Venezia, 57, 20121 Milan, Italy
Open: Monday - Friday from 9 am to 1 pm and from 2 pm to 5 pm, Saturday - Sunday from 2.15 pm to 5.30 pm
Phone: +39 02 8846 3340
photo by David Orban (CC BY 2.0) modified
9
Parco Sempione
Vast green oasis in the heart of Milan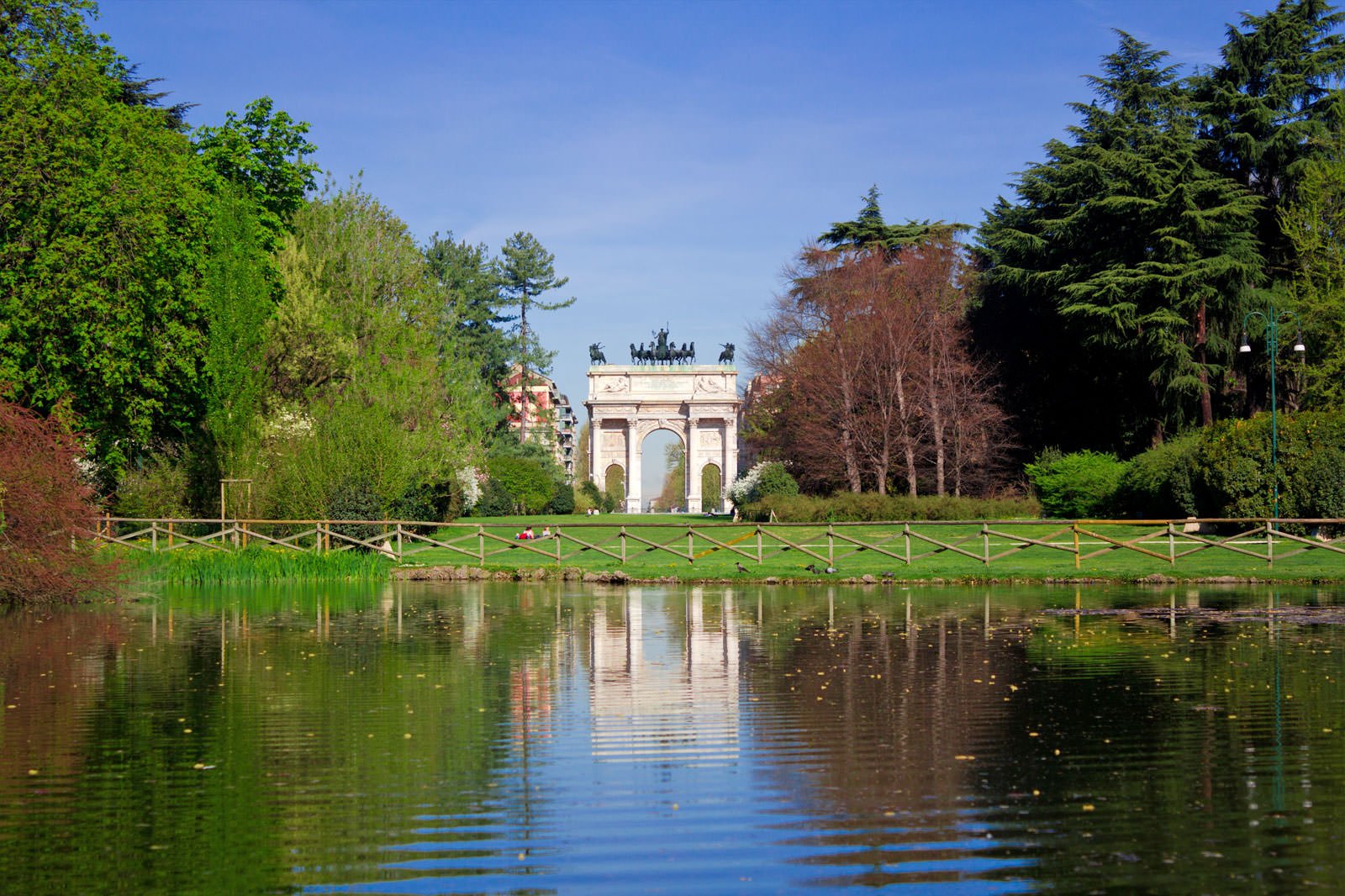 This pleasant green space right in the heart of Milan adjoins the Sforza Castle. The little ones can enjoy running freely across green lawns and even going on some classic rides or having fun in dedicated playgrounds. Meanwhile, mum and dad can enjoy the lovely views and even discover some of their own favourite spots within the park. The lake here is home to ducks and turtles, and there are plenty of places to sit and have a picnic.
Location: Piazza Sempione, 20154 Milan, Italy
Open: Tuesday - Sunday from 9 am to 5.30 pm
Phone: +39 02 8846 7383
10
MUBA Children's Museum
Interactive and fun learning for young kids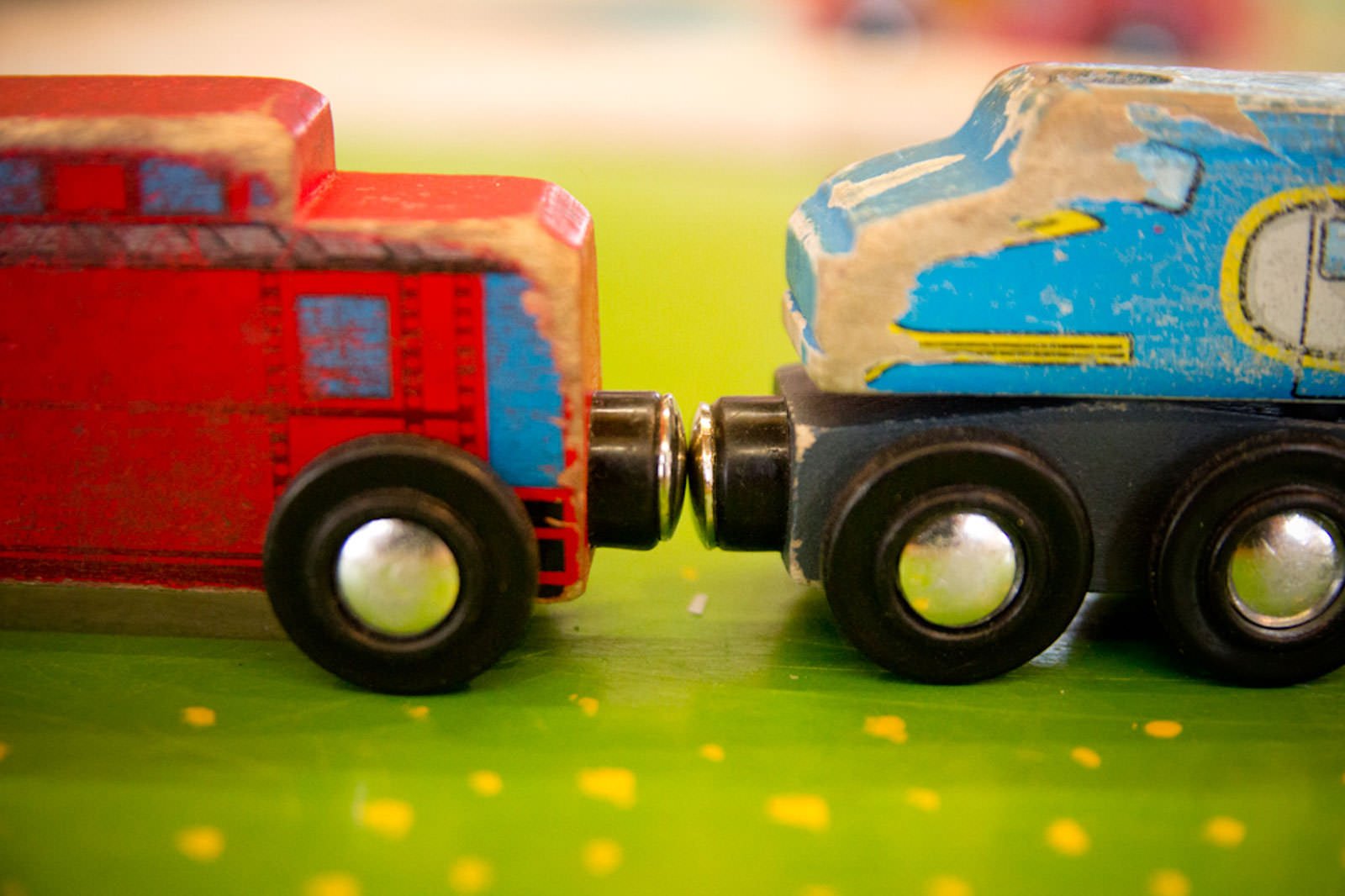 The non-profit MUBA or Museo dei Bambini (Children's Museum) of Milan features workshops and events for young kids. Most of the activities follow fixed schedules, so you'll need to check what's on in advance, and you'll usually have to book ahead. Among their more popular workshops is an interactive exhibition of light and colours, suitable for toddlers. Led by a team of educators, the kids can actively learn through interactive exhibits with touch and experimentation. Tickets are around €8 for adults and €6 for kids.
Location: Via Enrico Besana, 12, 20122 Milan, Italy
Open: Tuesday - Saturday from 9.45 am to 6 pm (closed on Mondays)
Phone: +39 02 4398 0402
photo by Steven Depolo (CC BY 2.0) modified