10 Things to Do in Florence with Kids
Best Family-Friendly Places in Florence
Florence is a wonderful place to experience as a family. It's filled with treasures of the Renaissance that can even appeal to young kids. Civic museums house the inspiring discoveries of some of the world's greatest minds, such as Galileo and Da Vinci. Showcases and hands-on exhibits range from early telescopes and thermometers to mechanical inventions – they can instil awe and wonder among the next generation of space explorers and engineers.
For families with active kids in tow, Florence offers vast and beautiful 15th-century gardens to explore. There are also great outdoor swimming pools throughout the city, where you can swim and splash or soak up some sun in the summer. Presenting a compilation of some of the best things to do in Florence with kids, this guide should help you plan your next fun-filled family adventures in the Tuscan capital.
1
Dress up in Medici clothing at Palazzo Vecchio
Slip into royal costumes and act like a Renaissance noble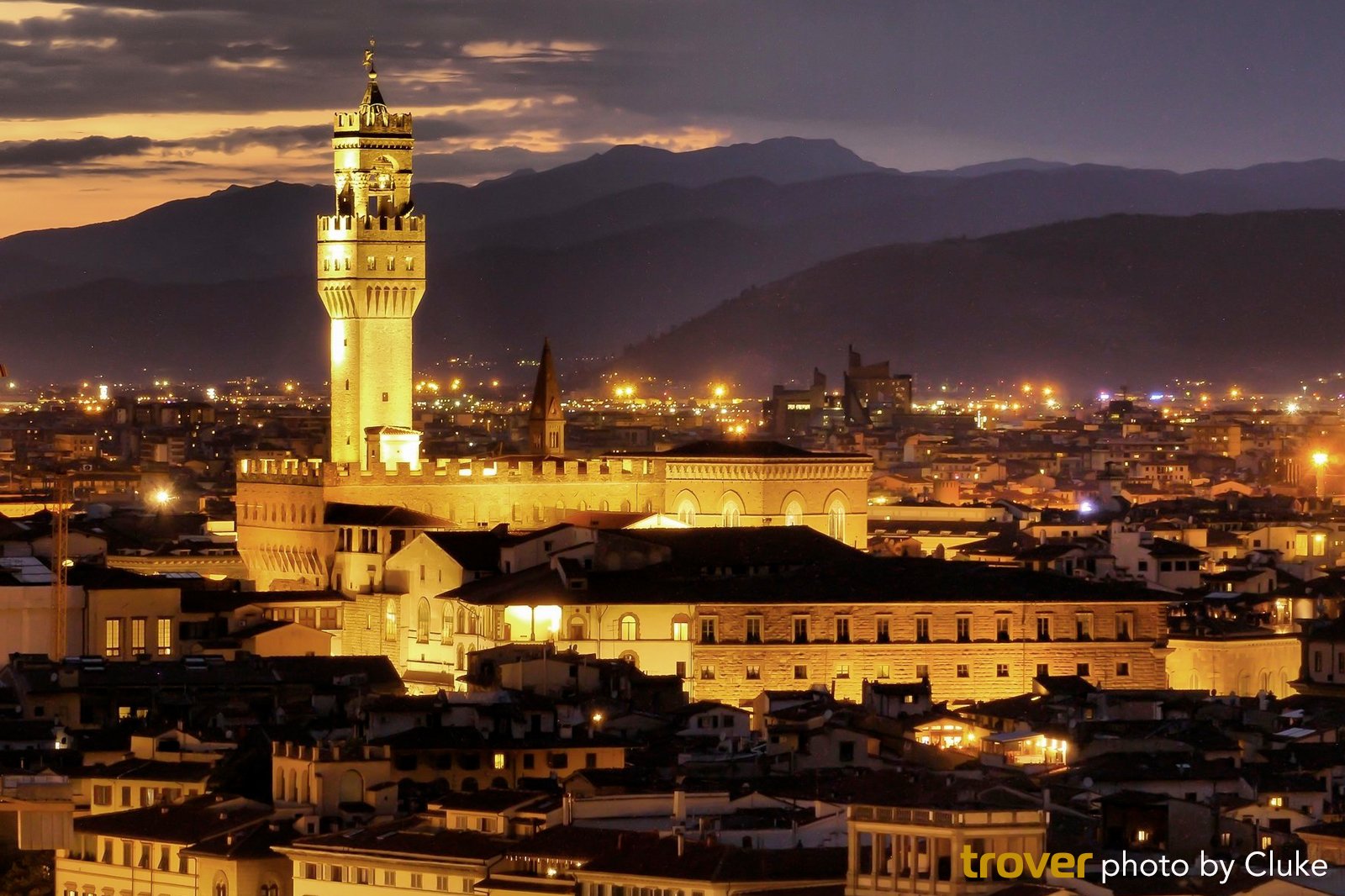 Palazzo Vecchio is a fortified, 13th-century Florentine palace that also serves as a townhall and civic museum. The palace overlooks Piazza della Signoria and offers exciting interactive tours for families.
Your tour of the palazzo will usually cover the elaborately decorated rooms, where the kids can learn about the secret passages that follow into the private chambers of the Medici family. A fun part of the tour is being able to dress up in extravagant Medici clothing, then striking a pose like they do in those famous Renaissance paintings.
Location: Piazza della Signoria, 50122 Firenze FI, Italy
Open: Daily from 8:30 am to 7 pm
Phone: +39 055 276 8325
2
Check out the early telescopes at Galileo Museum
Astronomical history for the little ones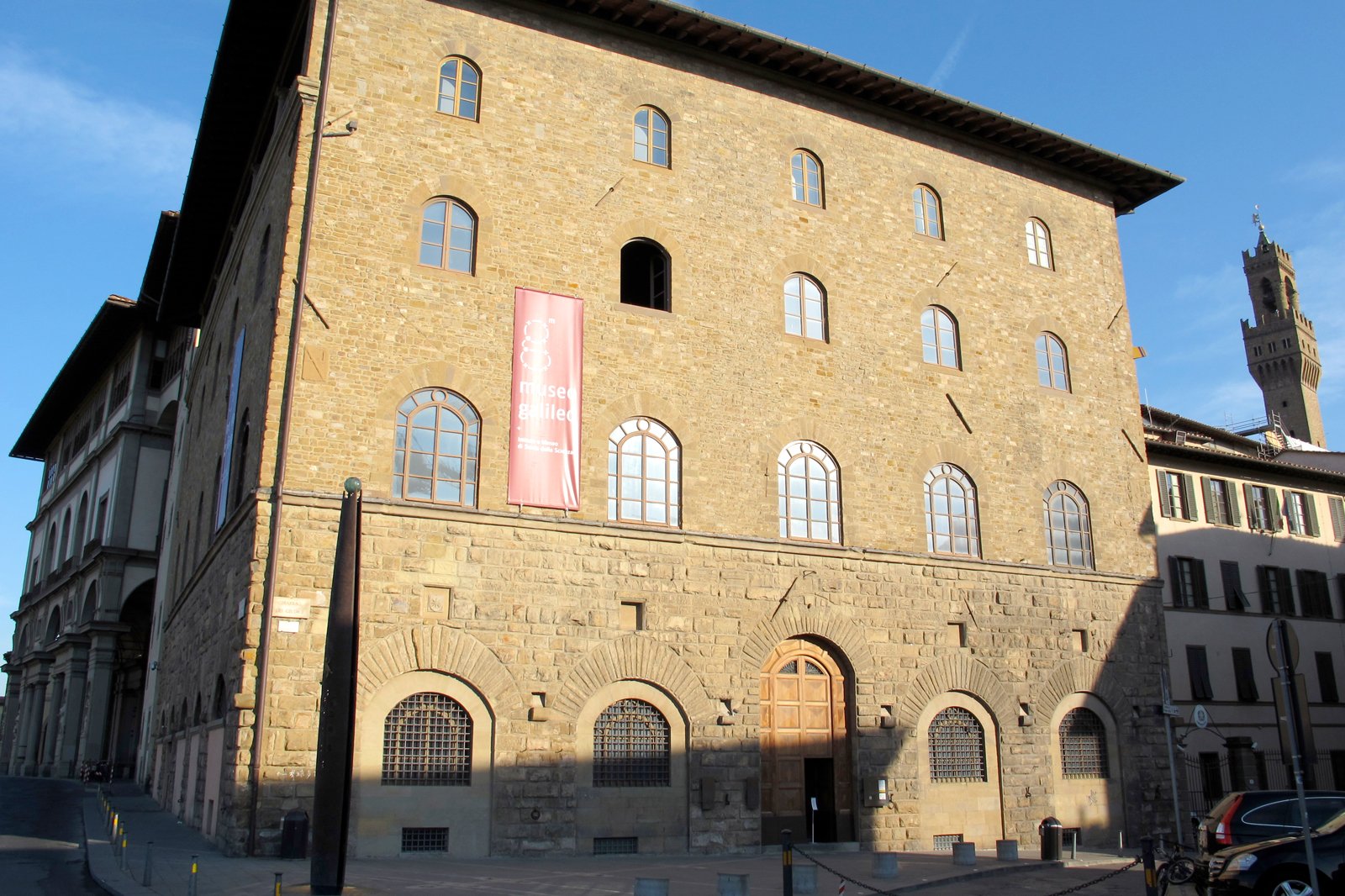 Museo Galileo (Galileo Museum) offers a great educational tour that can be inspiring for kids. The museum exhibits Galileo Galilei's early inventions, extant telescopes, and scientific instruments, which date back to the 15th-century. You can also learn about how the world was viewed back in the era, through the collection of terrestrial globes.
Private tours are available, but it's always a good idea to share with younger kids a bit of a background on the great astronomer before your visit. Tickets are from €10 for adults, €6 for kids from 6 to 18 years, and free for kids under 6 years and under.
Location: Piazza dei Giudici, 1, 50122 Firenze FI, Italy
Open: Wednesday–Monday from 9.30 am to 6 pm, Tuesdays from 9.30 am to 1 pm
Phone: +39 055 265311
3
Ride the vintage carousel at Piazza della Republicca
A brightly painted Florentine merry-go-round
Piazza della Republicca is the bustling public square in Florence that's home to an antique but functioning carousel. The brightly painted carousel is compact, with 20 horses and 2 gilded carriages. You'll often see the carousel spinning but empty, with many onlookers simply enjoying the sight alone.
Rides are around only €1.50 per person, but your family photos here will be timeless. There are benches around, from where you can capture the best angles.
Location: Piazza della Repubblica, 50123 Firenze FI, Italy
4
Explore the maze-like pathways of The Boboli Gardens
Enjoy dreamy walks past Renaissance sculptures and fountains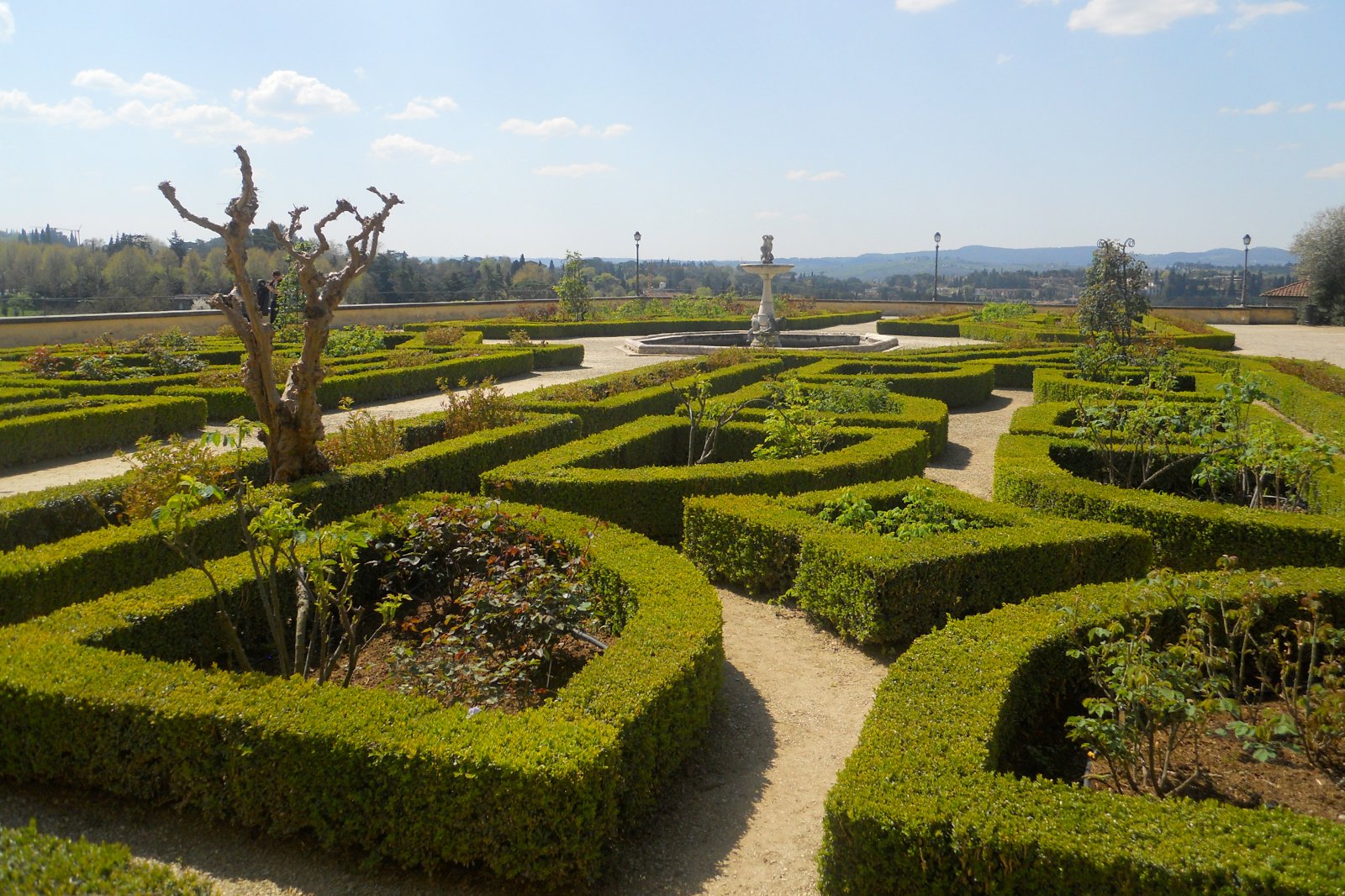 Couples
Families
History
Photo
Giardino di Boboli (The Boboli Gardens) is a 15th-century garden that's part of the Pitti Palace in Florence. The lush, manicured grounds are dotted with Renaissance sculptures and ornate fountains. You can also enjoy some of the most splendid Florentine skylines from the garden's hillsides.
With a labyrinthine hedge and cypress tree-lined pathways winding throughout the hilly grounds, Boboli seems like one big maze garden. Tickets are around €10 per person, but entry is usually free every first Sunday of the month.
Location: Piazza dei Pitti, Florence, Italy
Open: Daily from 8.15 am to 6.30 pm
Phone: +39 055 265 1838
photo by Erik Drost (CC BY 2.0) modified
5
Swim at Piscine Le Pavoniere
A top spot for splashing fun under the sun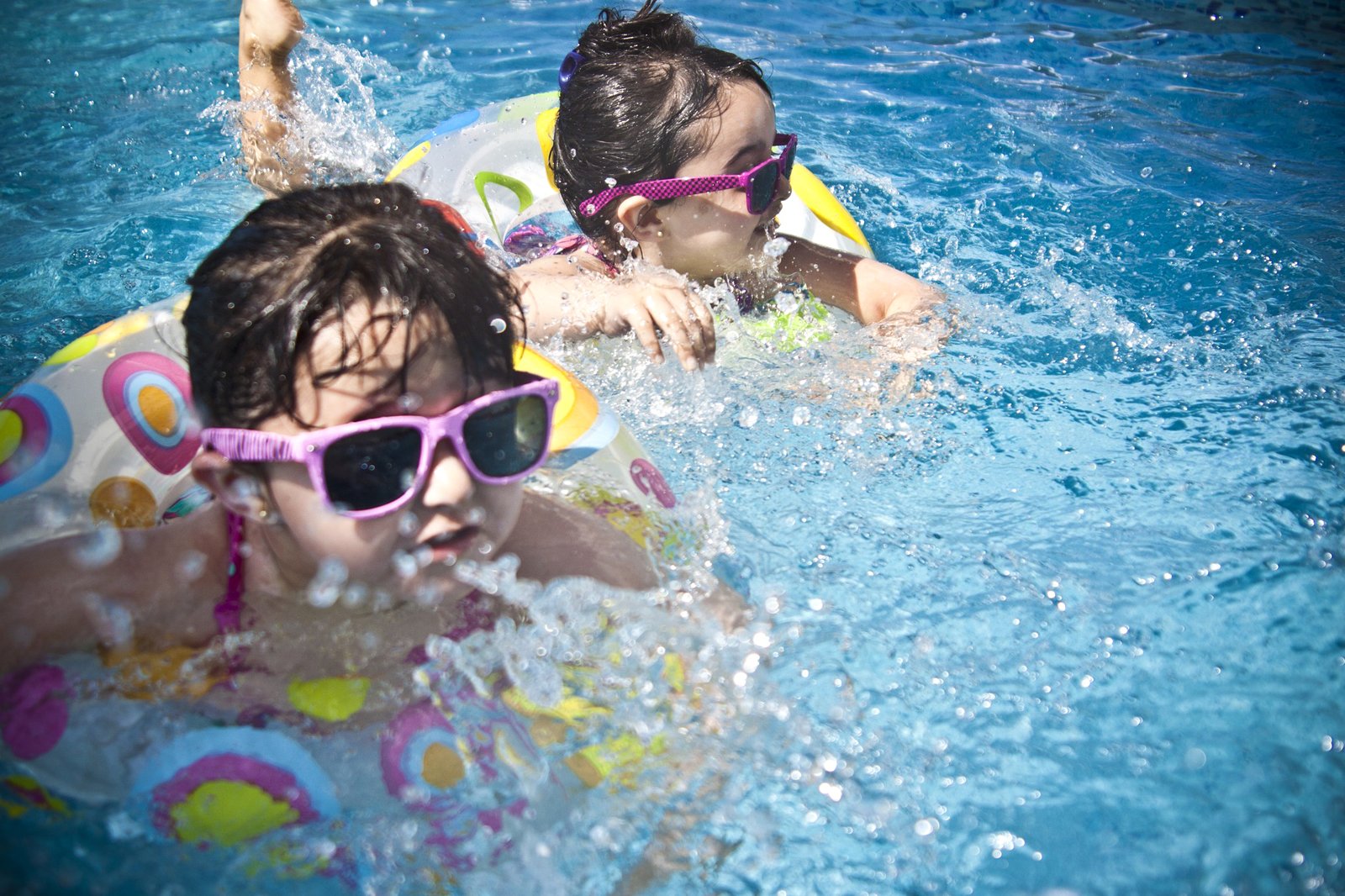 Piscine Le Pavoniere is one of the most popular outdoor swimming pools in Florence. It is part of the monumental and historical green oasis of Parco delle Cascine (Cascine Park). Compared to Florence's larger pools, like the municipal swimming pool of Costoli, Le Pavoniere gets it just right for families.
The pools aren't too deep, and the kids can alternatively enjoy dry fun at an onsite playground. There's ample shade and a complete range of facilities. These, plus a restaurant and cocktail bar ensure you can spend a whole day here. Tickets are from €3.
Location: Viale della Catena, 2, 50144 Firenze FI, Italy
Open: Daily from 10 am to 6.30 pm
Phone: +39 334 521 0999
6
Meet armoured knights at Stibbert Museum
A fine global armoury of an English art collector
Stibbert Museum showcases the immense collection of armour that was amassed by the Italian-born English art collector, Frederick Stibbert. Stepping inside can be an overwhelming experience, much like entering a fully stocked toy shop. The huge variety of antique weapons and armours come from different civilisations, ranging from samurais to Greenwich armour – swords, protective garments, body plates, and all.
Check out the stunning Hall of The Ride, with its life-size cavalry of armoured riders on horses, posed against an intricately frescoed interior.
Location: Via Federico Stibbert, 26, 50134 Firenze FI, Italy
Open: Monday–Wednesday from 10 am to 2 pm, Friday–Sunday from 10 am to 6 pm (closed on Tuesdays)
Phone: +39 055 475520
7
Make prints and paper crafts at Il Papiro
Beautiful handmade papers from Florence
Il Papiro is a paper store in Florence that presents a wide range of handmade stationery items and marbled paper. Their friendly staff will be happy to show the kids around and even ask for you to join their paper-marbling workshops.
You can pick your favourite colours and try out how different mixtures and selection of tools can create varying patterns. You can then take your own masterpiece home. Il Papiro has 2 branches in Florence: the main one is on Via Cavour and the smaller shop is right behind the Duomo.
Location: Piazza del Duomo, 24-red, 50122 Firenze FI, Italy
Open: Daily from 10 am to 7 pm
Phone: +39 055 281628
8
Learn to make pizza or gelato
Make your own delicious Italian classics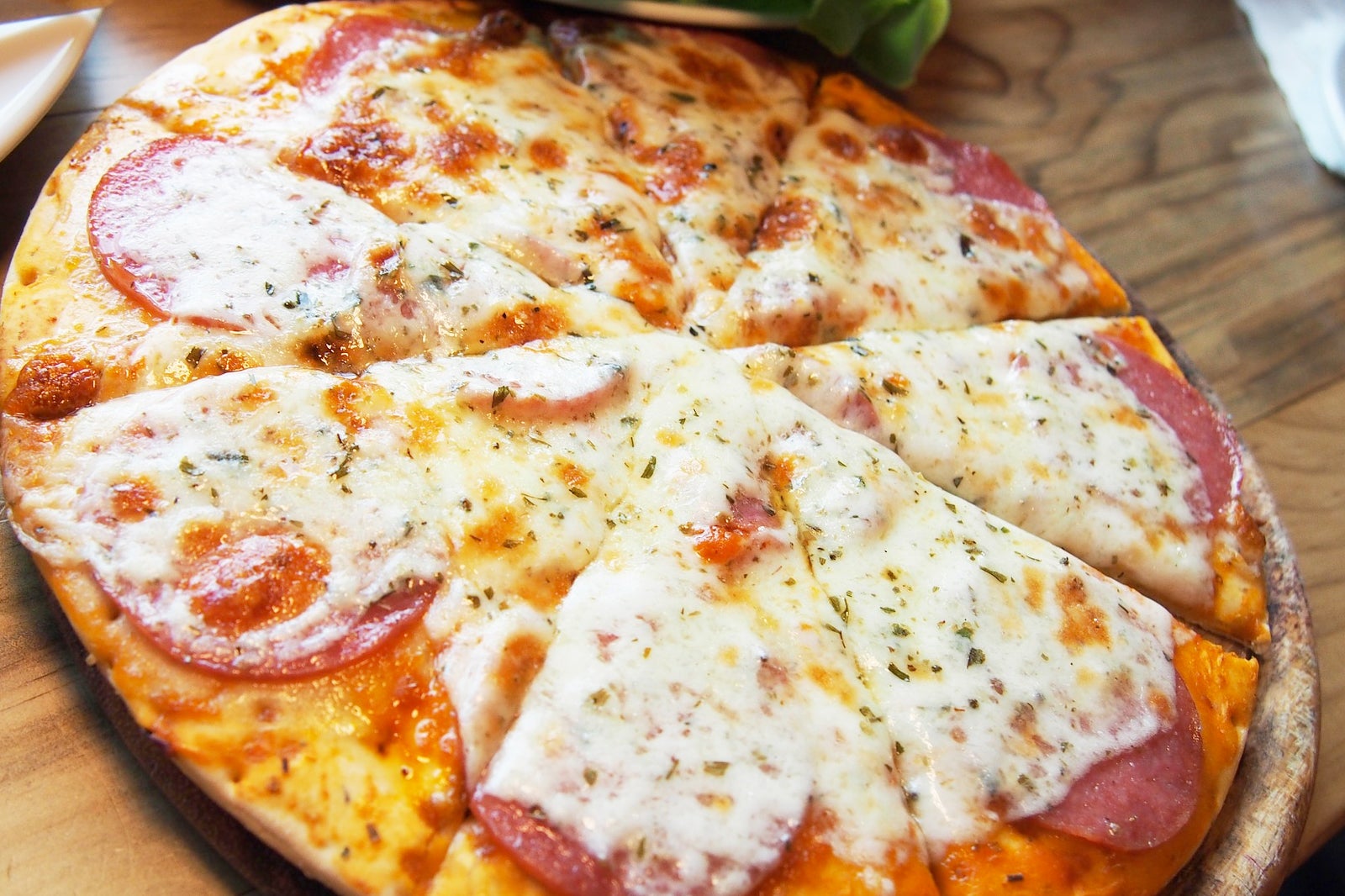 Joining a cooking class can serve as a fun family outing in Florence. Classes let you go through traditional Italian recipes together, then go hands-on with mixing ingredients to create delicious gelato and stretching doughs to make authentic pizzas.
With professional chefs leading you through the cooking process, you can create your very own personalised pizza with the most delicious selection of toppings imaginable. With the pizza in the oven, you will then learn how to make the much-loved Italian dessert. In the end, enjoying a family lunch or dinner in Florence becomes truly memorable with your very own creations.
9
See dinosaurs at the Florence Museum of Natural History
From fossilised skeletons to preserved animal specimens
Museo di Storia Naturale di Firenze (Florence Museum of Natural History) has 6 major galleries spread throughout the city centre. The geology and palaeontology exhibit is just a short walk from the Santa Maria del Fiore cathedral. The gallery is where kids can 'walk with dinosaurs' as it houses fossilised skeletons of dinosaurs and elephants.
Another interesting showcase is the La Specola zoological display, which is next to Pitti Palace. It has taxidermy galleries filled with exotic bird and animal specimens from around the world. There's also an assortment of detailed wax anatomical models of the human body (not for the squeamish).
Location: Via Giorgio la Pira, 4, 50121 Firenze FI, Italy
Open: Monday–Friday from 9.30 am to 4.30 pm, Saturday–Sunday from 10 am to 4.30 pm (closed on Wednesdays)
Phone: +39 055 275 6444
10
Play with Renaissance machines at Leonardo Da Vinci Museum
Have you ever seen robots from the 15th century?
Museo Leonardo Da Vinci is a museum in Florence that showcases hundreds of exhibits honouring the works of the Florentine 'Renaissance Man'. It features rediscoveries and recreations of some of Da Vinci's most fascinating mechanical inventions that kids will often find hard to believe to have come from centuries ago. These include the humanoid and animal automata known as Leonardo's Robot and Leonardo's Mechanical Lion.
Unless labelled otherwise, most are interactive displays that provide kids a hands-on approach to understand how things work.
Location: Via dei Servi, 66, 50122 Firenze FI, Italy
Open: Daily from 10 am to 6 pm
Phone: +39 055 282966