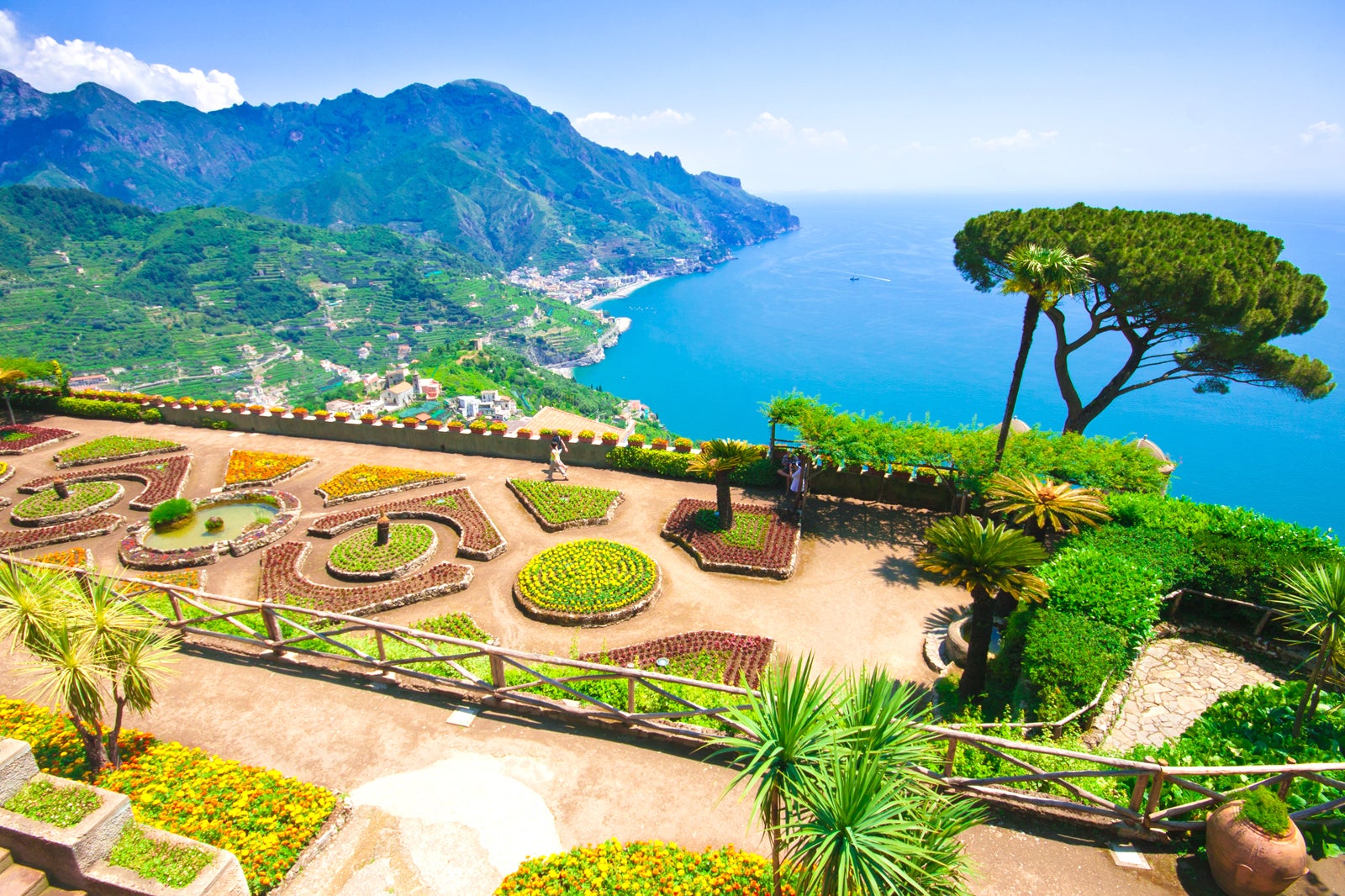 10 Best Things to Do in Ravello
What is Ravello Most Famous For?
Ravello is one of the prettiest towns on the Amalfi coast, combining luxurious villas and lush gardens with one of the country's best music festivals. Sitting up high up on the cliffs for breathtaking views of the Bay of Salerno, the town has an air of glamour and sophistication in its quiet cobbled streets and elegant piazza.
Wander down the winding lanes by following the footsteps of Gore Vidal, Richard Wagner and DH Lawrence, who found inspiration for their iconic art in Ravello. Watch coral being carved using centuries-old traditions, enjoy a concert in the modern auditorium, or sample the area's traditional lemony dessert. Ravello will surprise you at almost every turn with how many top-quality attractions it has to offer.
What are the best things to do in Ravello?
Back to top