A trip to Trinity College puts you right in the centre of old Dublin, but the bright sparks who flock here give the place a youthful buzz. Book a hotel near Trinity College and explore the hidden nooks and crannies of Ireland's oldest university.
Trinity College in Dublin - one of the highlights of 10 Best Things to Do in Dublin and 10 Stunning Places to Visit in Ireland (Read all about Dublin here)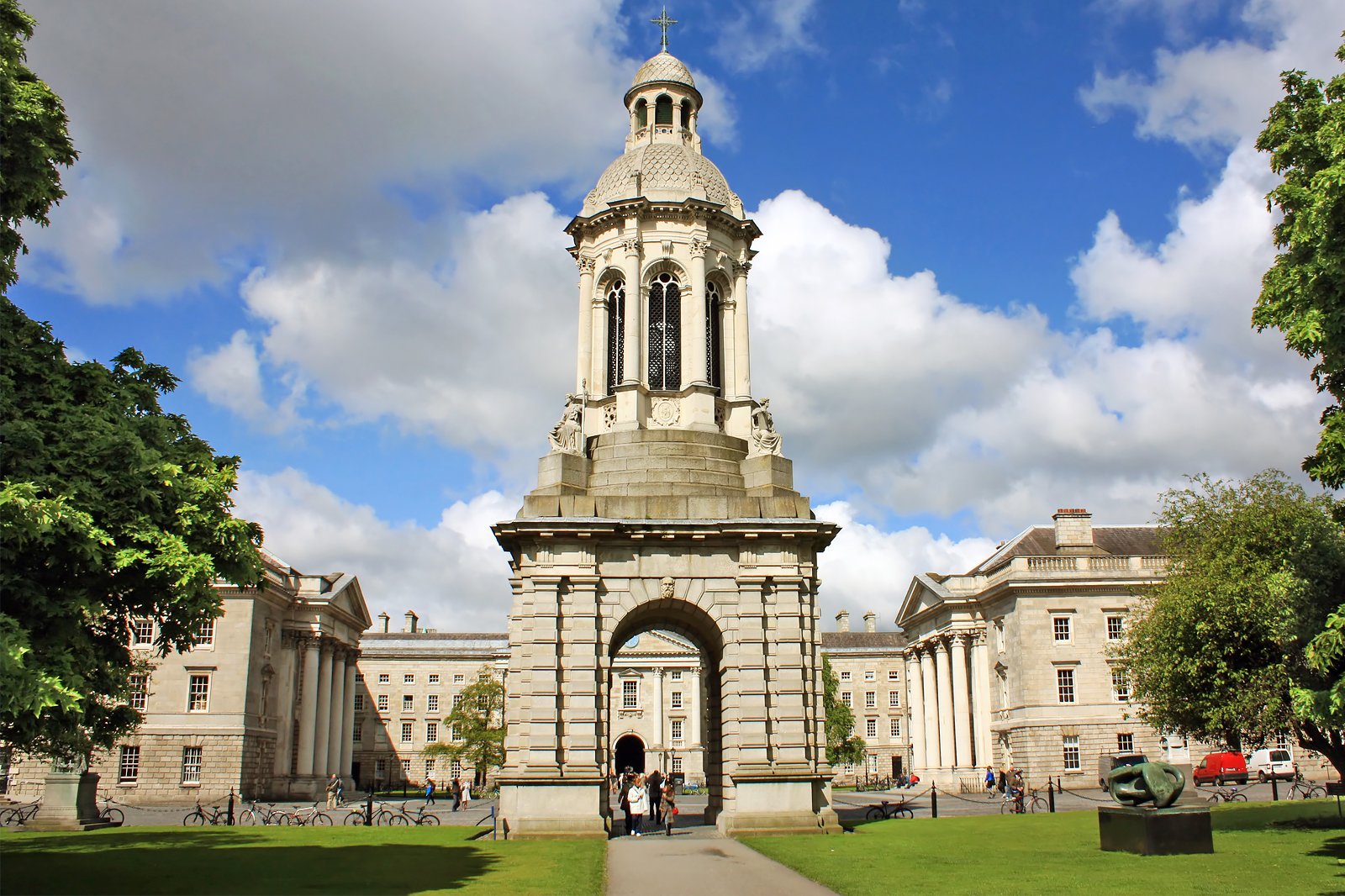 History in the stones
Presidents, Nobel Prize winners and famous Irish authors like Oscar Wilde and Samuel Beckett have all studied at Trinity College. Follow in their footsteps by wandering its hushed halls or walking the cobbles of granite-coloured Parliament Square. Take a picnic of freshly baked soda bread and Irish salmon and relax on the grass by Trinity's famous Campanile bell tower. The sturdy shelves of Trinity's Long Room library heave with rare manuscripts, timeworn texts and the ancient Book of Kells.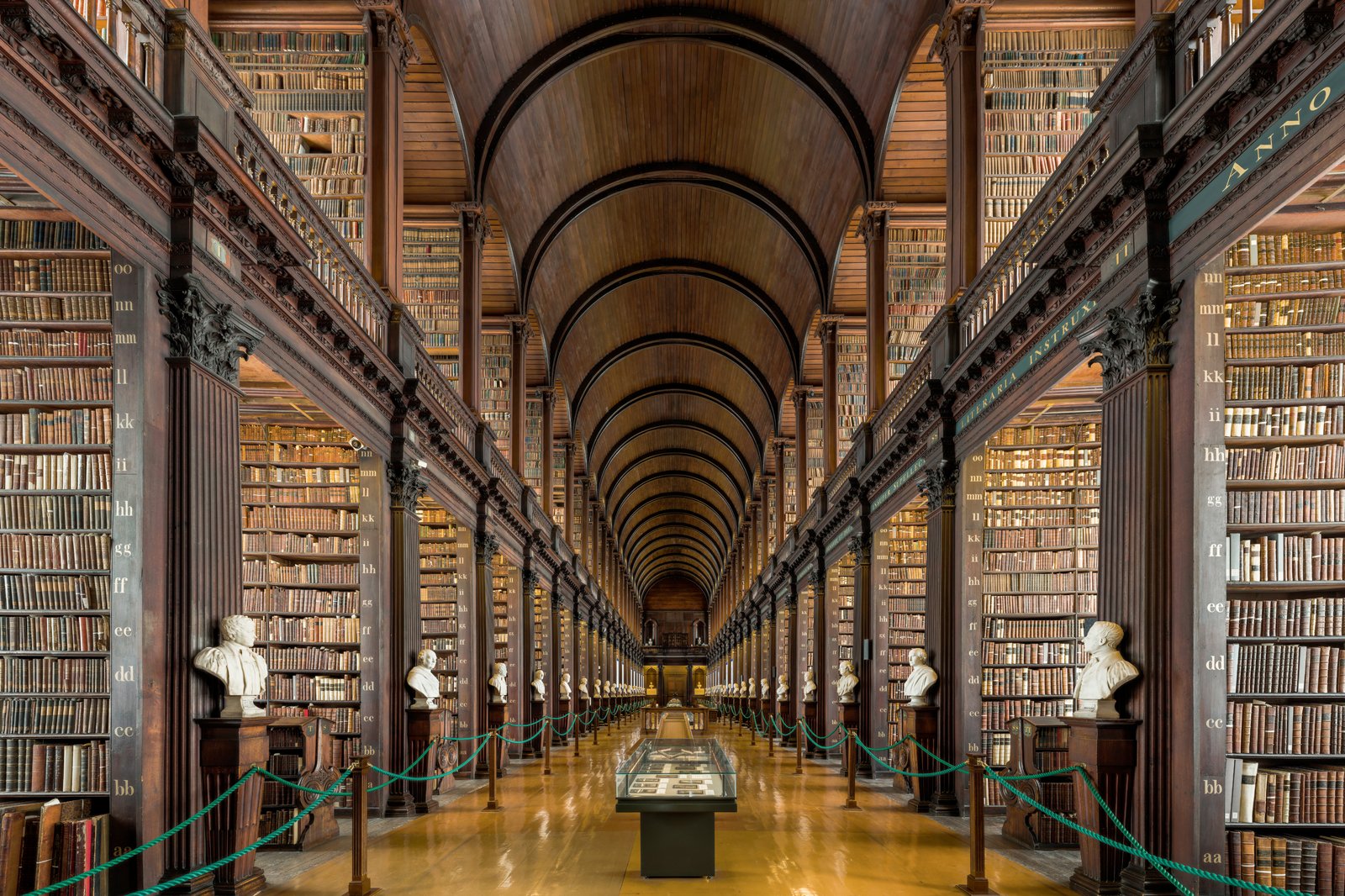 The Book of Kells
A religious text written by monks more than 1,000 years ago, the magnificently illustrated Book of Kells is one of Ireland's most important religious relics. Visitors shuffle silently through the Long Room's passageway of dimmed corridors before finally reaching the priceless manuscript. The book's golden pages are romantically faded, and its elaborate illustrations and intricate calligraphy are a highlight of any Trinity College visit.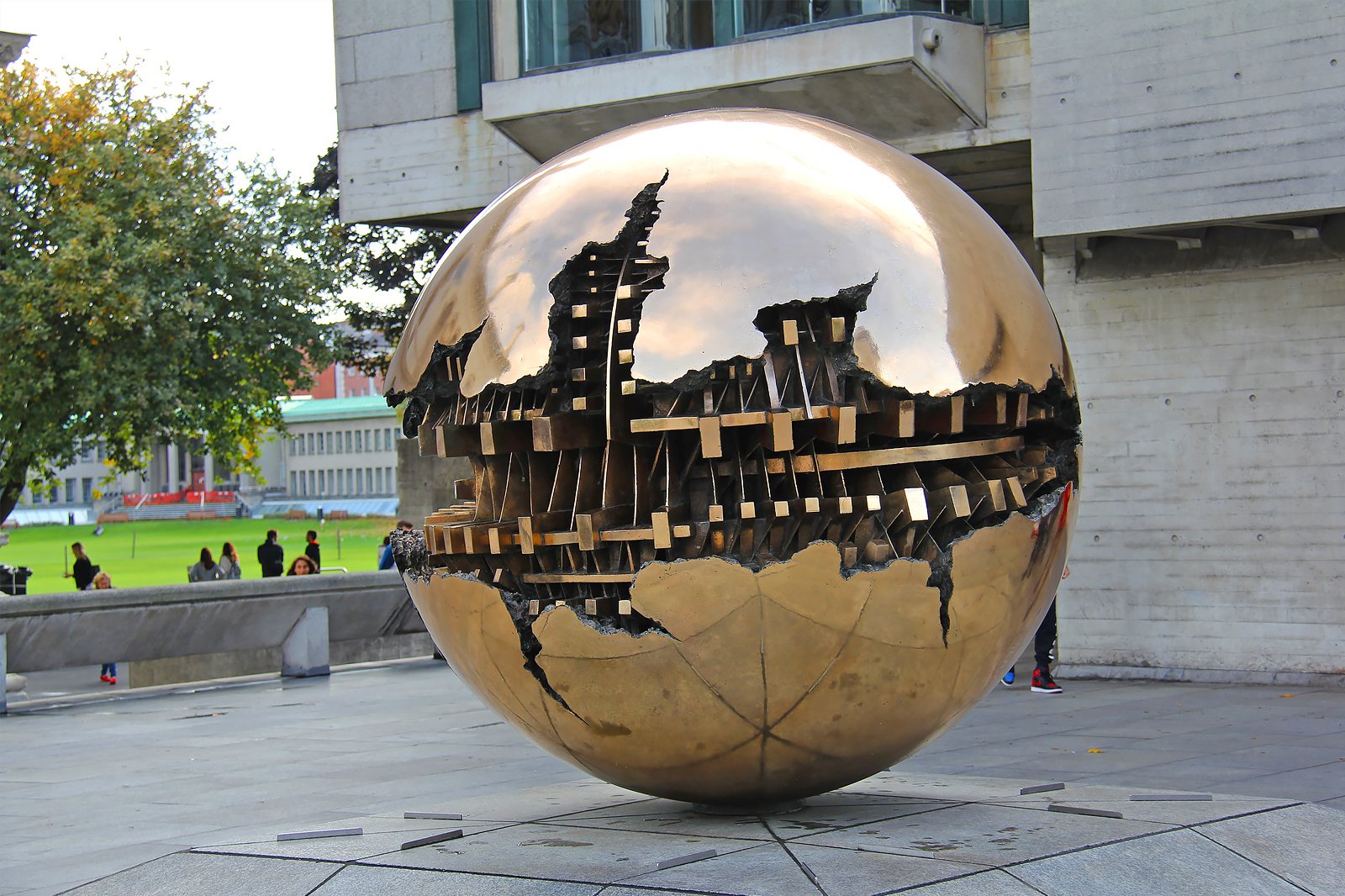 Around town
A hotel near Trinity College puts you right in the middle of the Dublin city centre action. Trinity College borders the pedestrianised shopping boulevard of Grafton Street, where buskers compete for attention with designer boutiques. Follow a day's shopping and sightseeing with a well-earned pint in nearby Temple Bar, Dublin's premier pub quarter.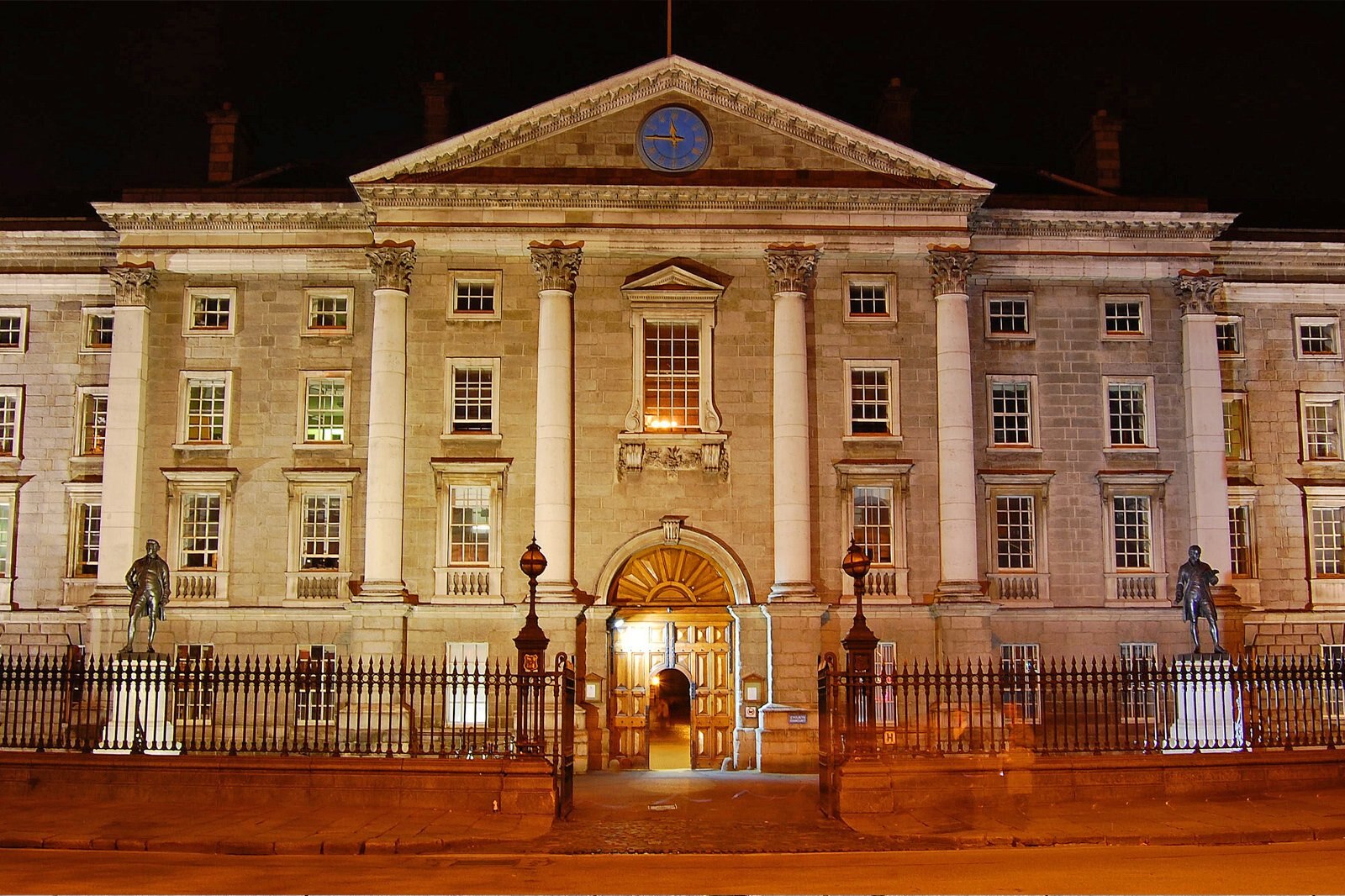 Trinity College in Dublin
Location: College Green, Dublin 2, Ireland
Phone: +353 (0)1 896 1000
Price: Access to Trinity College is free. Tickets must be purchased to see the Book of Kells
Back to top