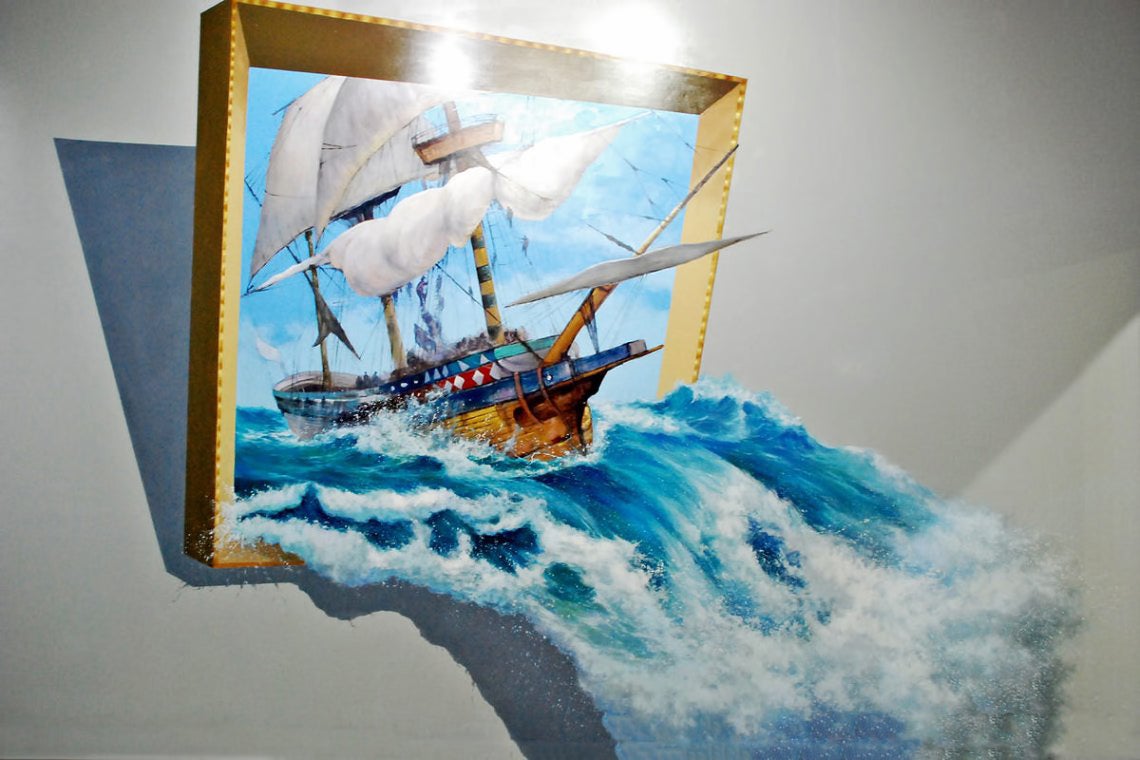 3 Great Trick Art and 3D Galleries in Bali
Bali Trick-Eye and Interactive Museums
Trick art galleries and interactive 3D museums in Bali make wonderful alternatives to the beach and malls, especially during rainy days. Step inside these unique art spaces to find immersive murals masterfully crafted to create stunning 3D illusions. Some are life-sized and hyper-realistic, which allow lots of experimentation with your creative poses – all to make that one-of-a-kind group shot.
From parodies of celebrities to current pop-culture references, these interactive museums offer hours of photo opportunities. Most have a helpful team of staff offering creative posing tips and helping take photos for you so that everyone can get in the shot. Check out our guide of popular Bali trick-eye and interactive museums.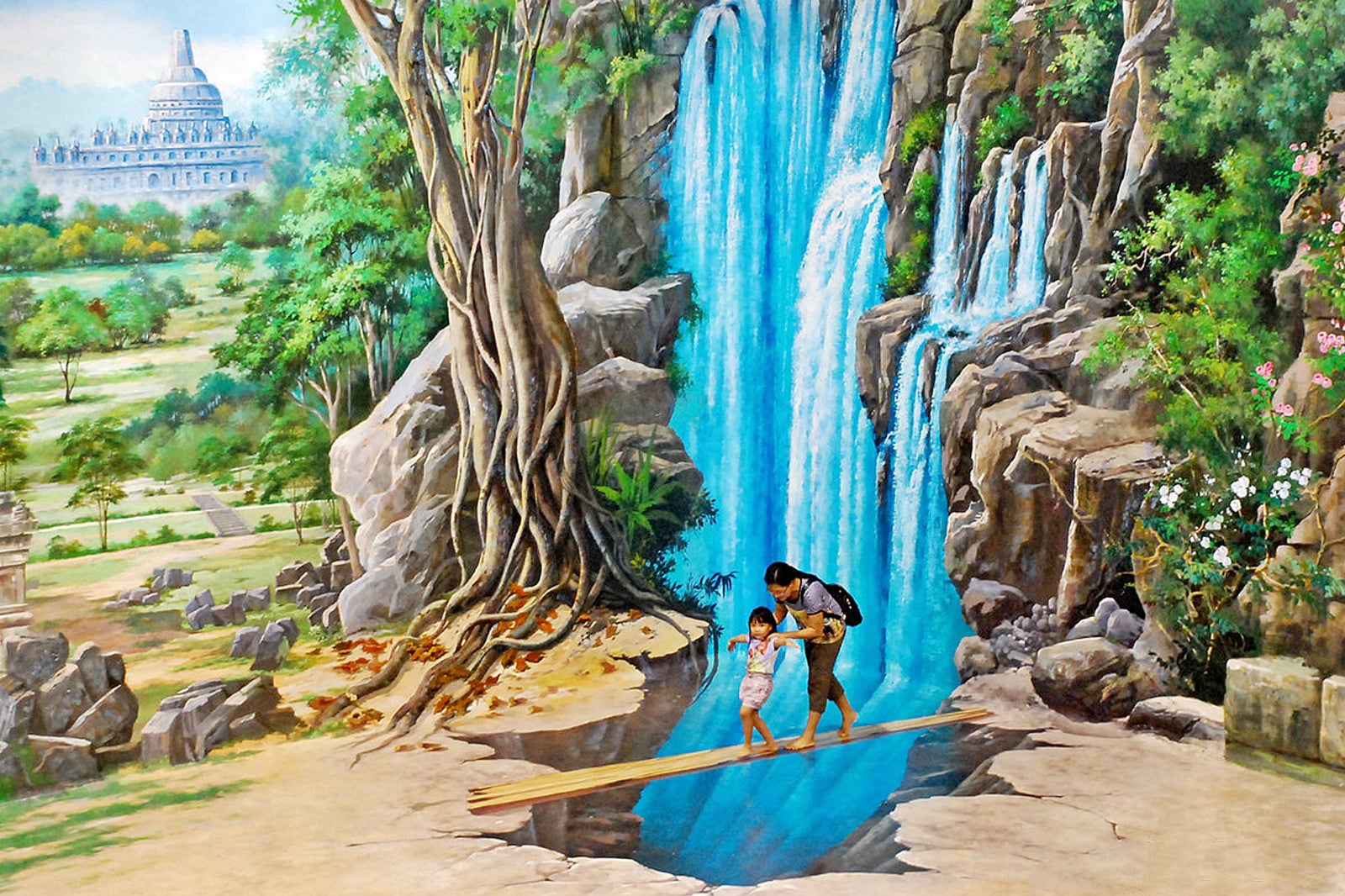 Dream Museum Zone (DMZ) Bali is a fun and interactive art gallery in Kuta. Around 120 unique artworks serve as interactive backdrops for trick photography. You'll find parodies of famous paintings, such as Mona Lisa carrying a fruit basket and Van Gogh with shaving foam. There are several sets with full-sized paintings of landmarks and ruins, such as Prambanan Temple and Tanah Lot. Staff are also helpful in suggesting the best pose to experiment with, and may even help you take photos.
Read more
Location: Jalan Nakula No.33X, Legian, Badung, Bali 80361, Indonesia
Open: Daily from 9 am to 10 pm
Phone: +62 (0)361 849 6220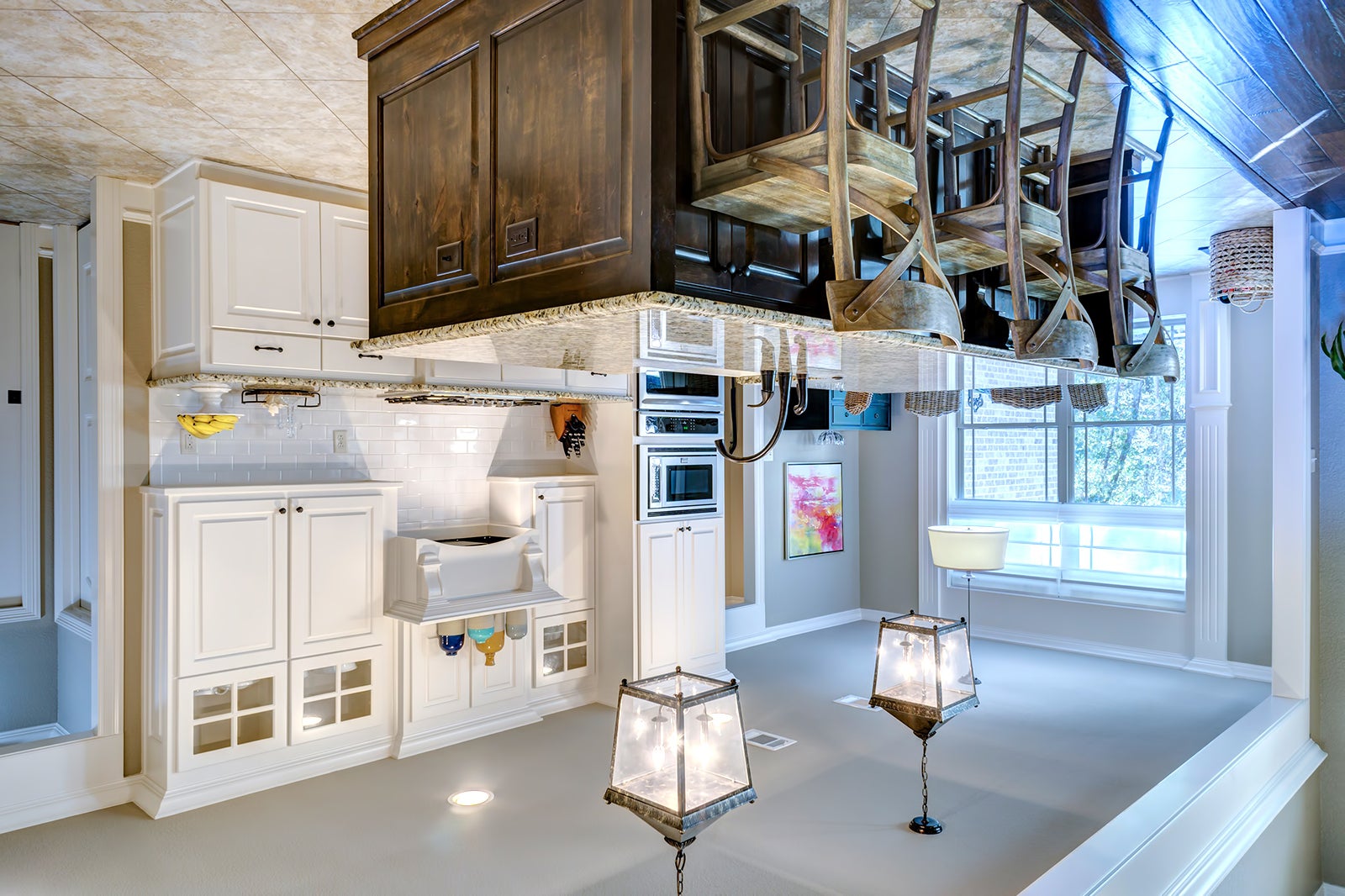 Upside Down World Bali is built like a home that's deliberately the wrong way up. There are 7 specially designed rooms with décor and furniture arranged on the ceilings, so you can strike whacky poses that end up as gravity-defying stunts in photos. Upside Down World Bali is a great place for families. Cameras on selfie mode don't really work here, but there are friendly staff to help take photos and guide you through the disorientating rooms.
Read more
Location: Jalan By Pass Ngurah Rai No.762, Pemogan, Denpasar Selatan, Kota Denpasar, Bali 80221, Indonesia
Open: Daily from 9 am to 8 pm
Phone: +62 (0)361 847 3053
3
I AM Bali 3D Interactive Art Museum
Denpasar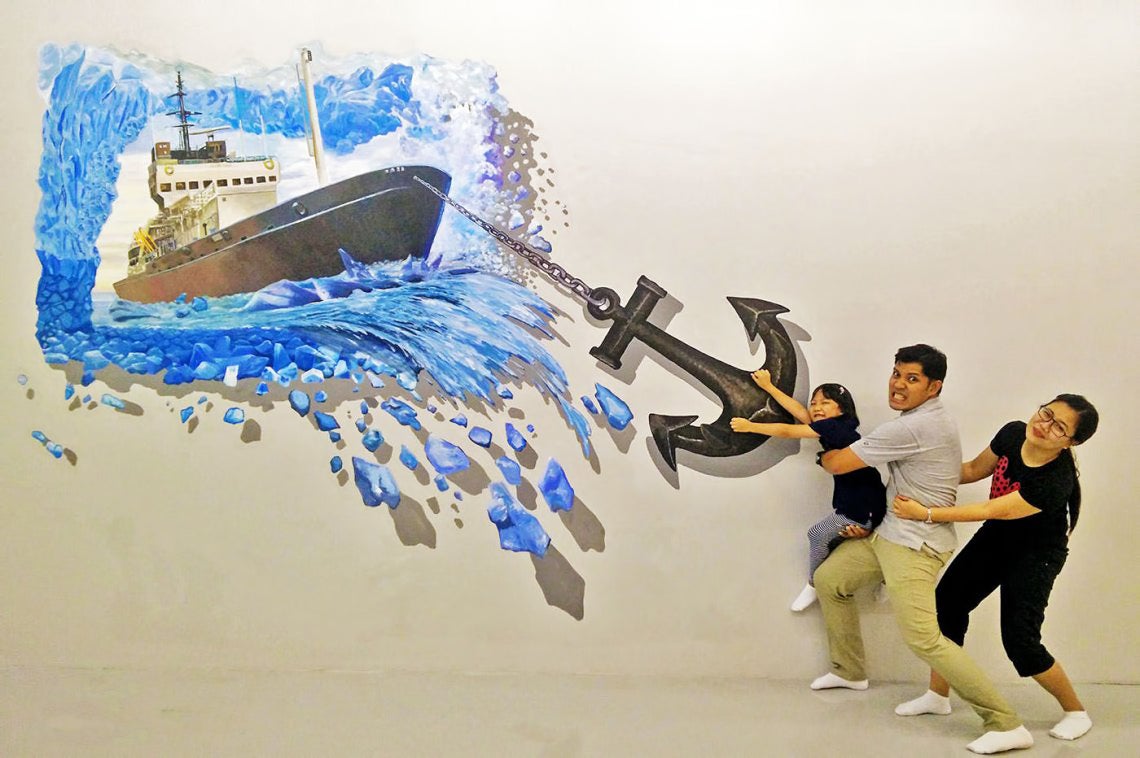 I AM Bali 3D Museum is a nice place for family and friends in Bali's provincial capital of Denpasar, especially if you're up for some crazy group photos. This interactive art gallery is located on the ground floor of Bajra Sandhi Museum in Puputan Square. There are dozens of vibrant 3-dimensional trick-art murals, with themes ranging from rural Bali and agricultural life to pop culture like Disney cartoons and Pokémon.
Location: Bajra Sandhi Monument Ground Floor, Jalan Raya Puputan, Panjer, Denpasar Selatan, Kota Denpasar, Bali 80234, Indonesia
Open: Daily from 9 am to 8 pm
Phone: +62 (0)361 474 9838
Back to top