16 Best Things to Do in Seminyak
What is Seminyak Most Famous For?
Seminyak is Bali's most sophisticated and upscale beach resort area, where the top draws are its beautiful beaches and chilled-out vibes. Compared to the likes of Ubud, there's not a huge number of things to see and do here, but there are some fun, family-friendly attractions to enjoy.
Despite humble beginnings, Seminyak is now a very modern part of Bali. Even so, among the glitz and glamour of the boutique shopping streets and fine-dining restaurants are some traditional touches like Petitenget Temple. If you're looking for something to do between sunbathing sessions on some of Bali's most beautiful beaches, you'll find a good selection of distractions here.
What are the best things to do in Seminyak?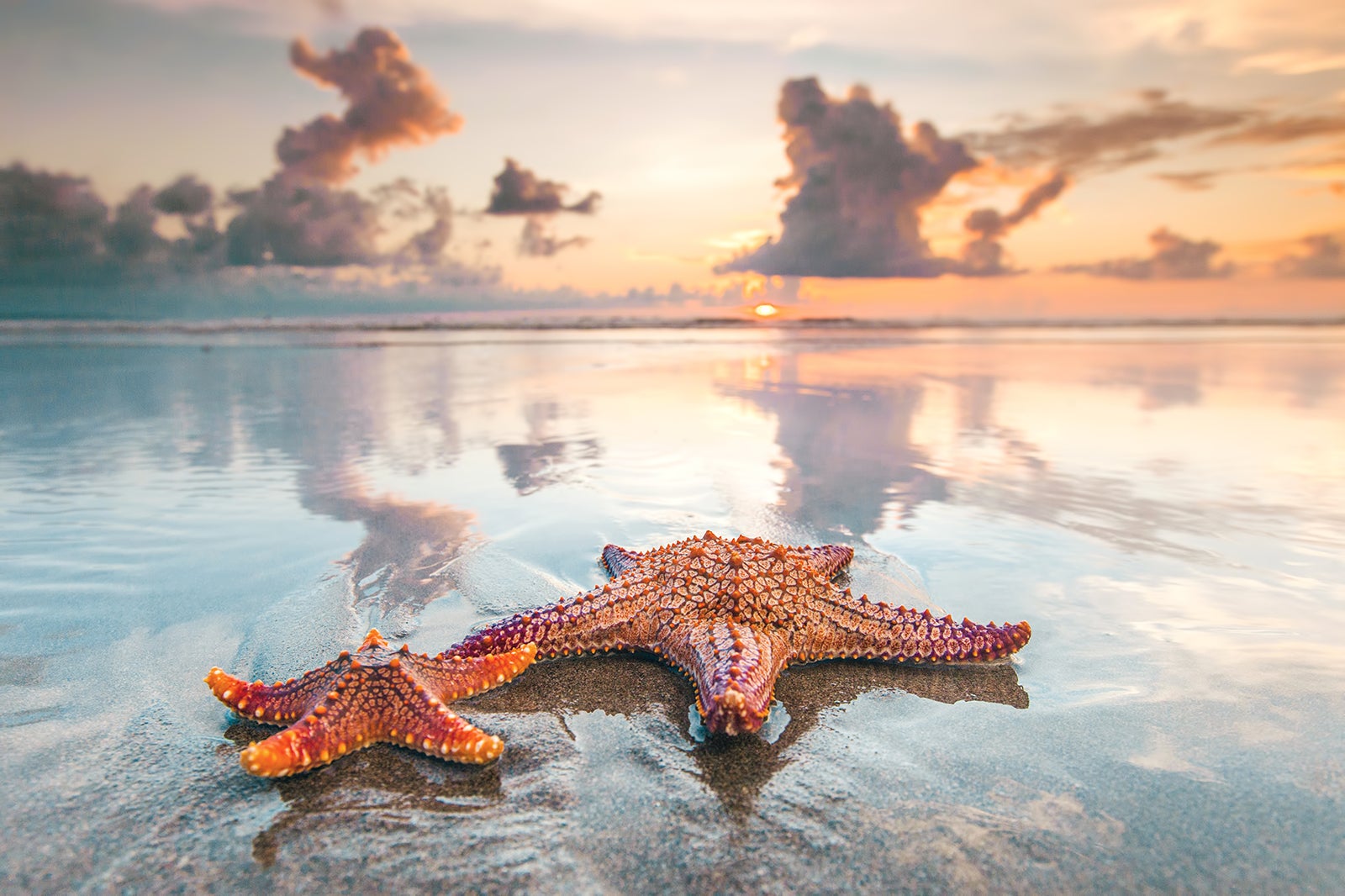 Couples
Families
Photo
Budget
Single
Group
Located on the west coast of the southern region of Bali, to the north of Kuta and south of Umalas, Seminyak Beach is relatively quiet during the day. Its cool, sunny and breezy ambience provides a great place for hanging out with your friends, kite flying, sunbathing or swimming.
Be sure to check the red flags displayed by lifeguards indicating a 'No-Swim Zone' before you jump into the ocean, though. Surfing in certain areas of the beach is allowed and you can rent boards at the beach for the same price as in Kuta.
Read more
Location: Seminyak, Badung, Bali, Indonesia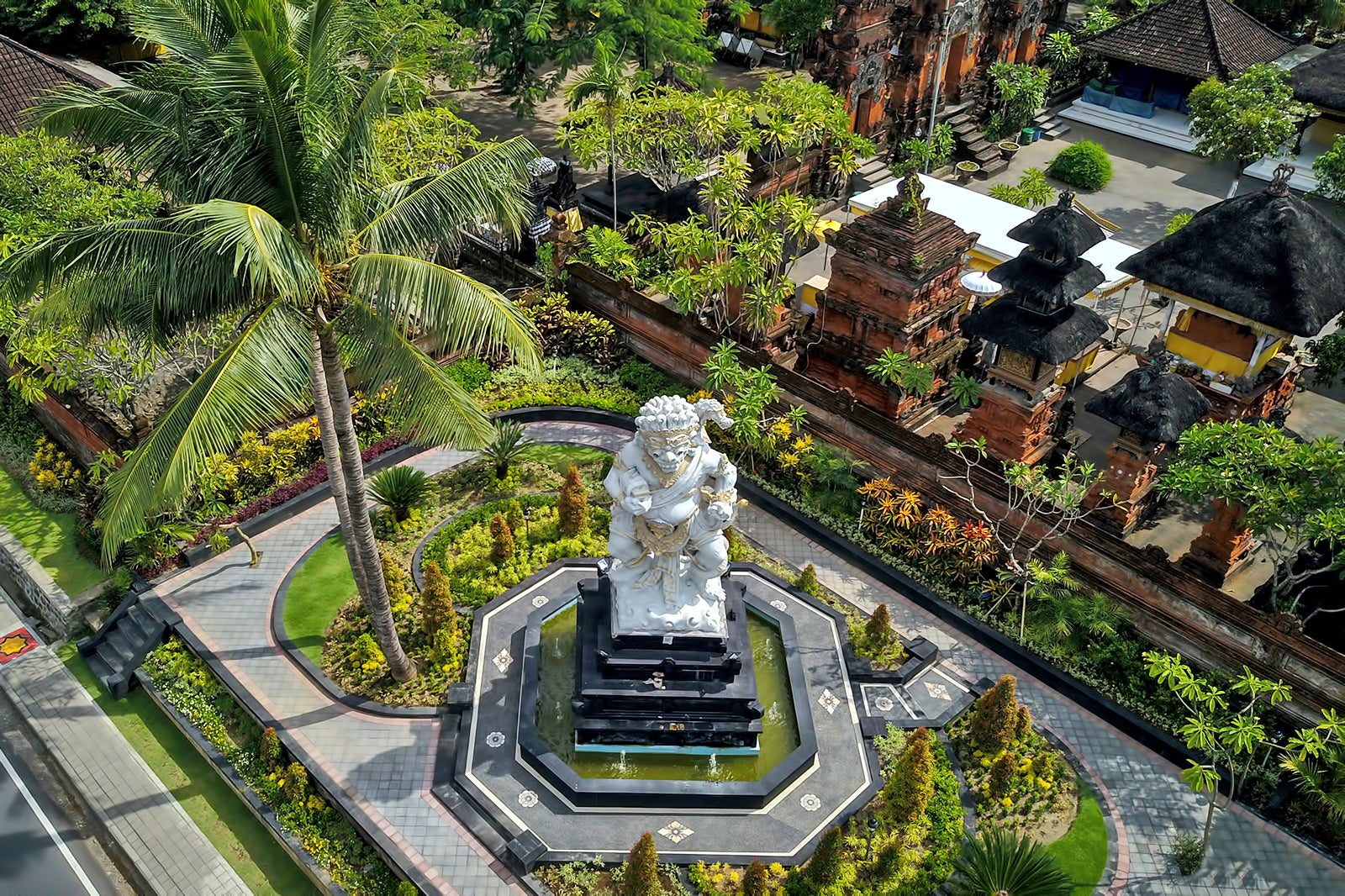 Couples
Families
History
Photo
Budget
Petitenget Temple is Seminyak's central cultural landmark. Known as Pura Petitenget in the local tongue, the centuries-old temple is a must-see and really comes to life during its festive 210-day anniversaries. The name of the street that runs parallel to the beach is actually taken from the temple. The namesake Petitenget Beach is only a few steps away from the temple, where visitors and locals enjoy the best spots to share in the gorgeous sunset moments.
Another temple sits beside the main courtyard, named Masceti Ulun Tanjung Temple. Local villagers pray here for protection against famine and disease.
Read more
Location: Jalan Petitenget, Seminyak, Badung, Bali, Indonesia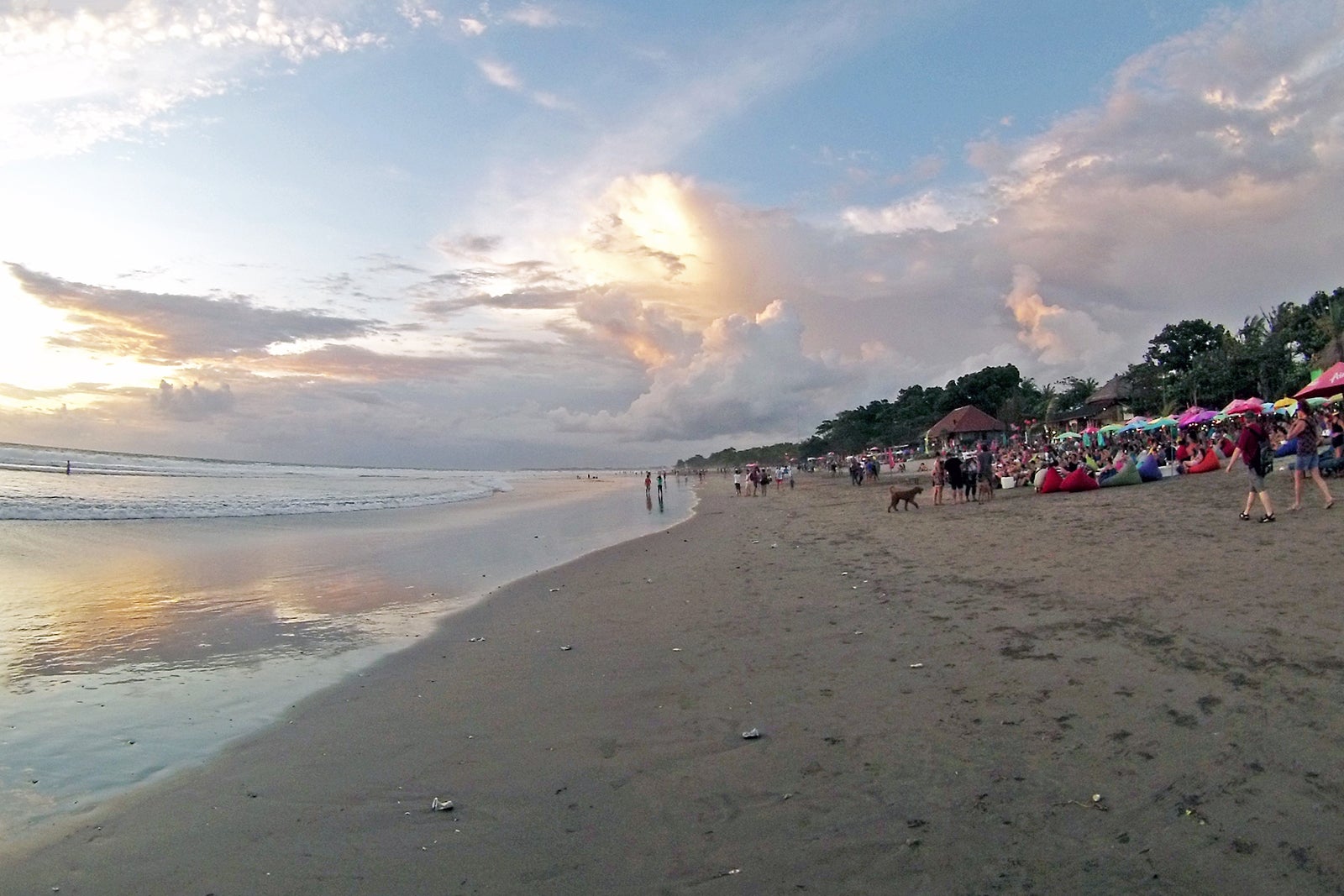 Double Six Beach is a half-kilometre stretch of golden-white sand that's part of the whole length of Seminyak Beach. The beach connects the northernmost strip of Legian (Blue Ocean Beach) to Seminyak's southernmost beachfront at The Oberoi Bali resort (often referred to simply as Oberoi Beach).
Part of Jalan Double Six (also known as Jalan Arjuna) runs parallel the beach. One of Legian's main beachside streets, it's lined with hip bars and restaurants.
Read more
Location: Jalan Double Six, Seminyak, Badung, Bali, Indonesia
photo by Jnzl's Photos (CC BY 2.0) modified
4
Totem Room Escape Challenge Bali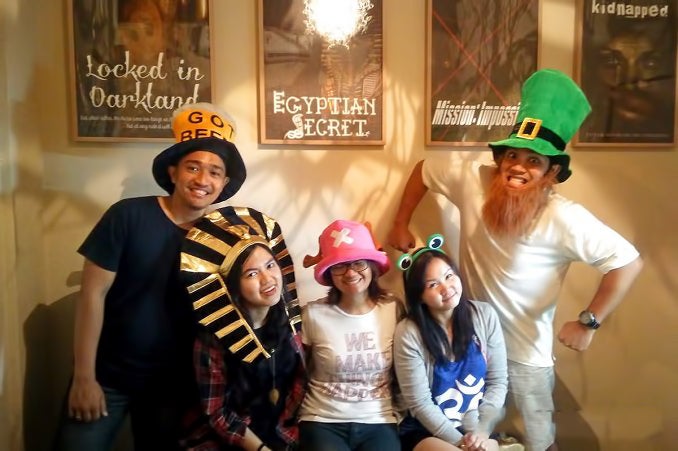 At Totem Room Escape Challenge Bali, you and up to 6 friends can enjoy a fun hour indoors in Seminyak. As a team, you are transported into intricately designed 'worlds' or game rooms and thrown right into a scenario with a series of puzzles that only your combined inner-sleuths can solve.
A timer ticking away overhead adds to the adrenaline rush as your brain cells are kept firing until your ultimate 'escape'.
Location: Jalan Kayu Aya No.18C, Seminyak, Badung, Bali 80361, Indonesia
Open: Daily from 10 am to 10 pm
Phone: +62 (0)361 4740071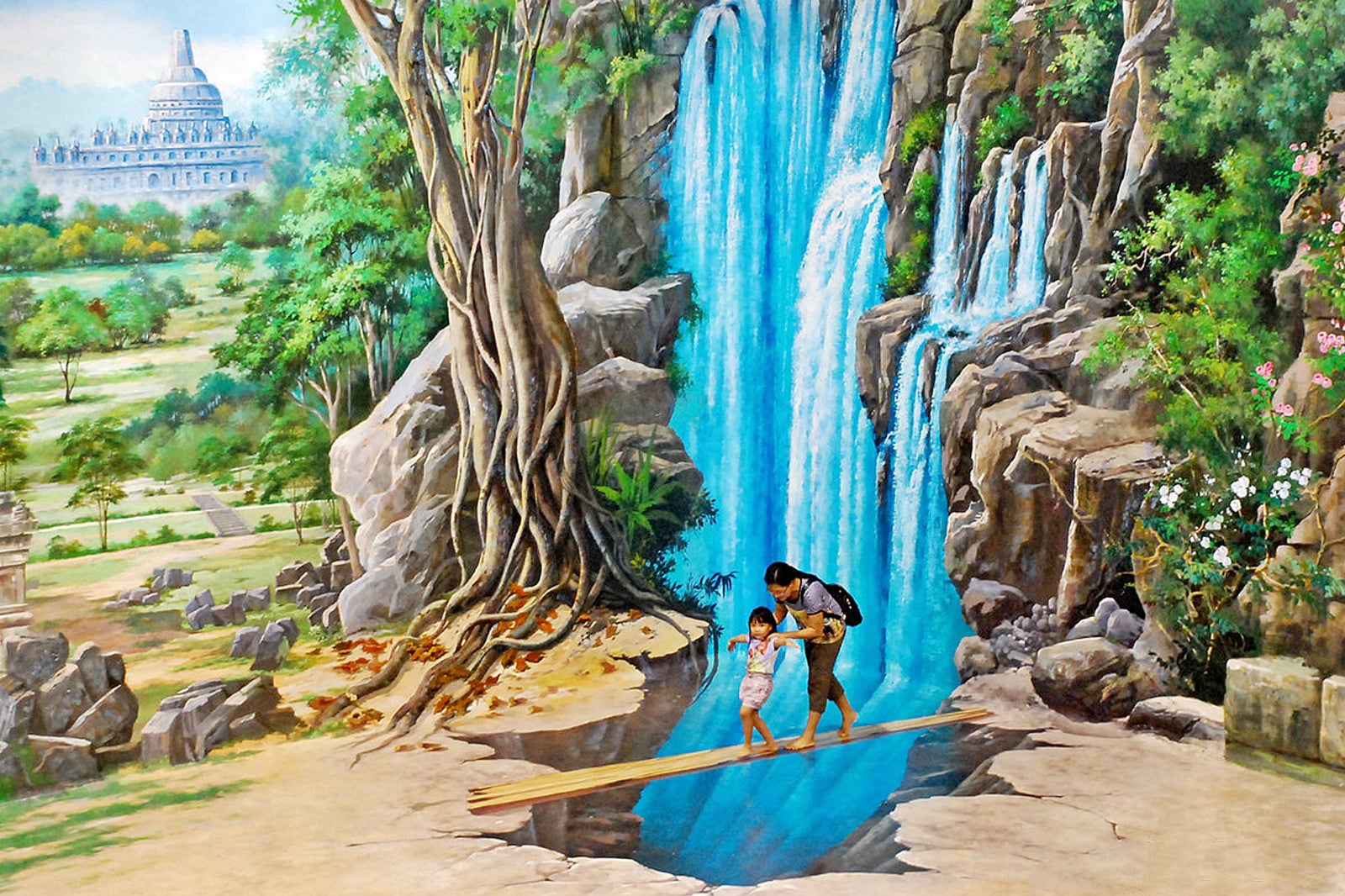 Dream Museum Zone (DMZ) Bali is a fun and interactive art gallery with a vast collection of 3-dimensional, life-size murals for visitors to pose and play with. The gallery contains a rich array of masterfully painted artworks that each serves as an interactive backdrop for trick photography.
There's an impressive total of 120 unique artworks in 14 different categories spread over 3 levels, which provide a full day of discovery and creativity between them.
Read more
Location: Jalan Nakula No.33X, Legian, Badung, Bali 80361, Indonesia
Open: Daily from 9 am to 10 pm
Phone: +62 (0)361 8496220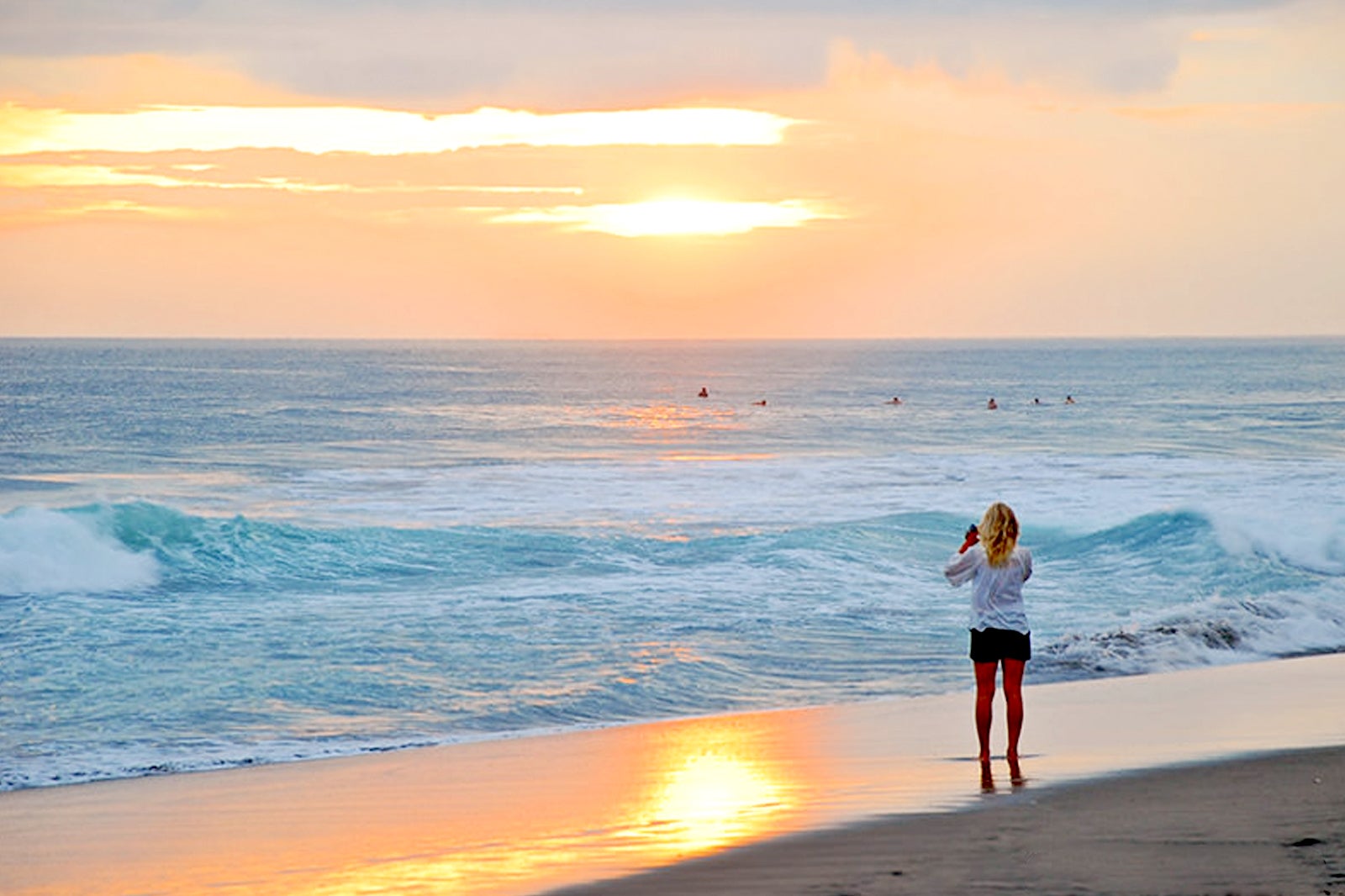 Couples
Families
Photo
Budget
Echo Beach is one of Bali's most popular surf spots. The nickname – taken from the beach club there – overshadows its local name of Pantai Batu Mejan, after the significant Balinese Hindu sea temple nearby.
Echo Beach has become one of the most popular of the nearby beaches because of its advanced reef breaks, 180-degree seascape and sunsets. There's also an array of delicious seafood cafés set on a high vantage point, from where to enjoy it all. The beach is clean and well-kept, and it's a great place to chill with a laid-back vibe, great views, and delicious seafood.
Read more
Location: Jalan Pura Batu Mejan, Canggu, Badung, Bali 80361, Indonesia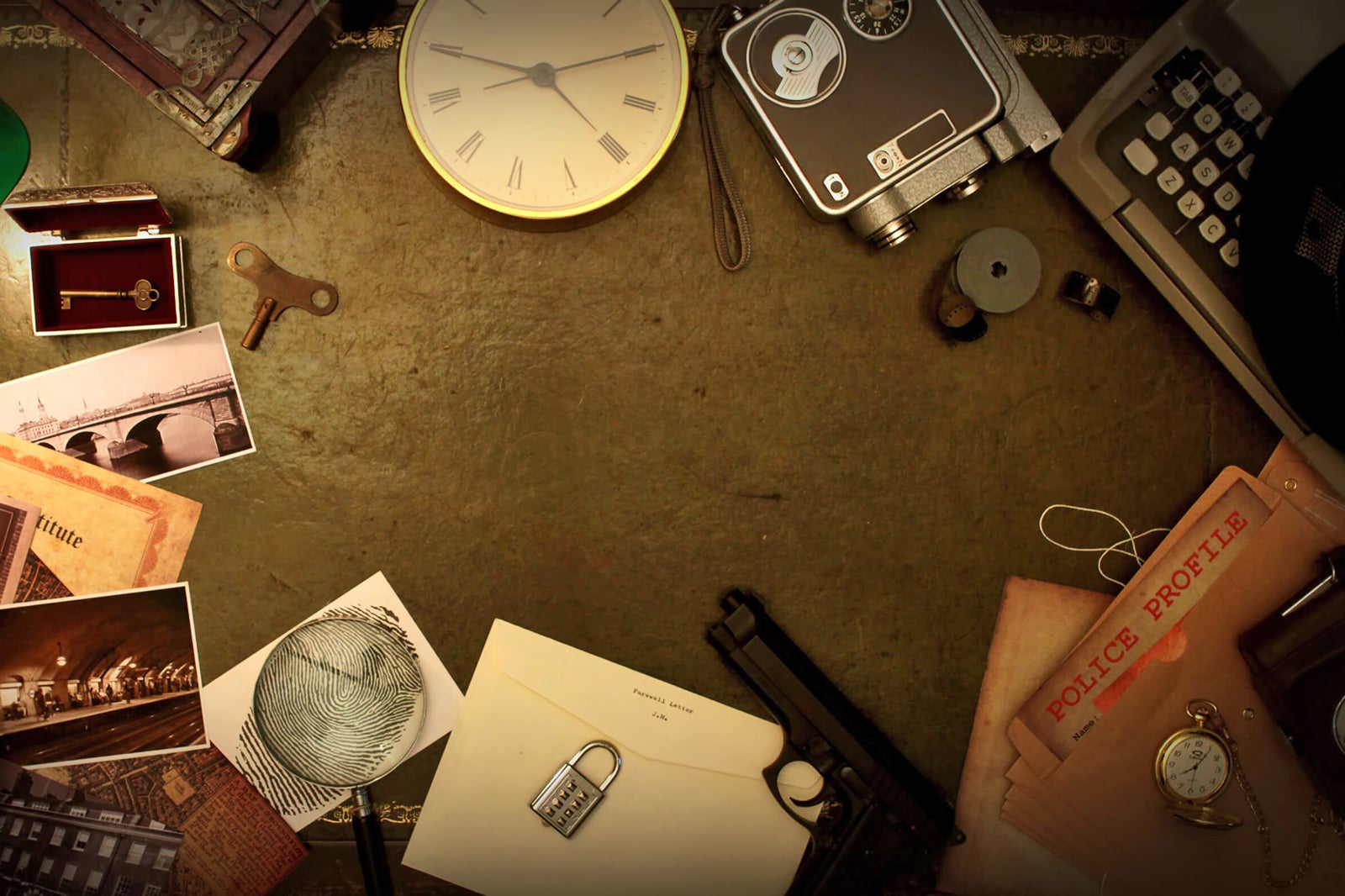 Escape Room Bali offers great indoor fun on the Seminyak end of Sunset Road. With 4 immersive escape room challenges, teams of 2-6 people can play and work together to solve different clues and puzzles. The objective is to escape the room within a limited time.
The games are focused on problem-solving and team building, making it a great option for families and corporate events.
Location: Jalan Sunset Road No.88, Seminyak, Badung, Bali 80361, Indonesia
Open: Daily from 10 am to 10 pm
Phone: +62 (0)361 9347141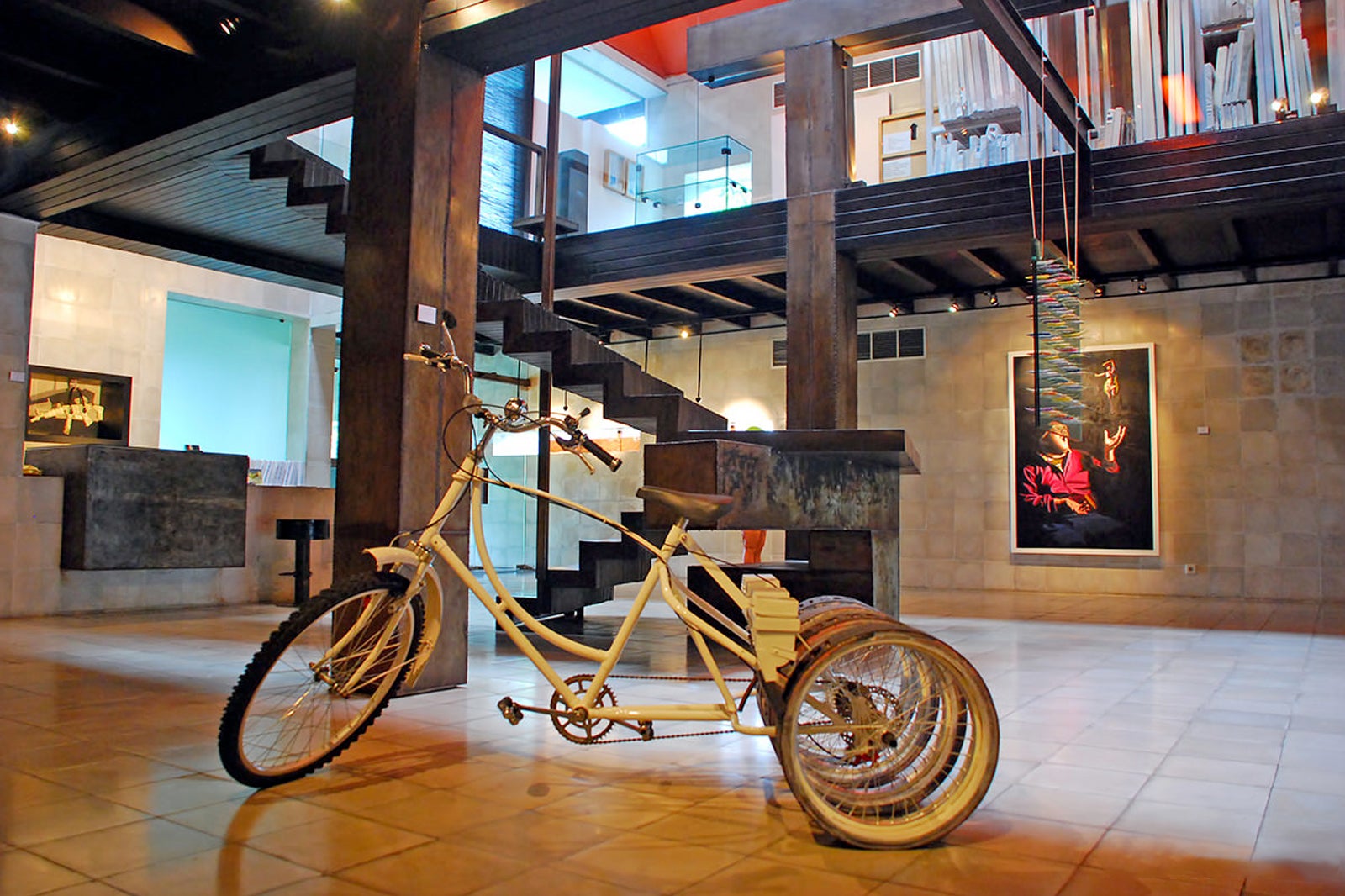 Biasa ArtSpace is an art centre that's out of the ordinary. It's been at the front line in promoting young and talented Javanese and Balinese contemporary artists since 2005, and is where the creative, conceptual and avant-garde can be nurtured and supported. Biasa ArtSpace usually exhibits artwork of progressive and previously unexposed artists.
Location: Jalan Raya Seminyak No.34, Seminyak, Badung, Bali 80361, Indonesia
Open: Daily from 9 am to 9 pm
Phone: +62 (0)361 730945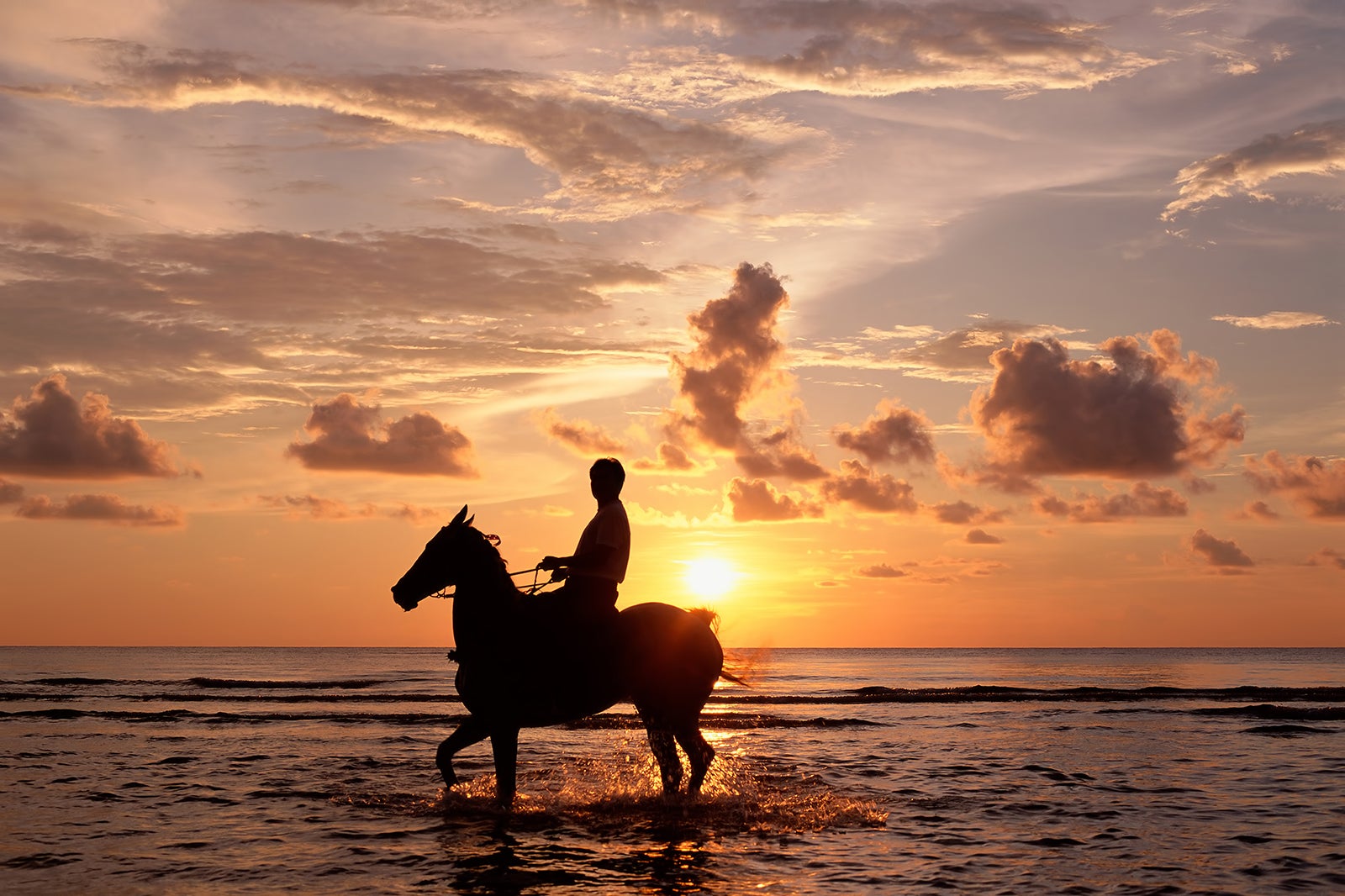 Couples
Families
Adventure
Group
A good way to enjoy Bali's beautiful scenery is by horseback riding along the beaches of Canggu and Seminyak and through the lush rice terraces of nearby Kerobokan. Accompanied by a professional guide, you can ride all the way up to Canggu from Seminyak over the course of a few hours.
Horse-riding tours are provided by several stables in the area, which offer a selection of disciplines and size of mounts to suit your skill level and to give you a truly enjoyable riding experience. If you're staying in Bali with your loved one, it could be a romantic activity just before sunset.
Read more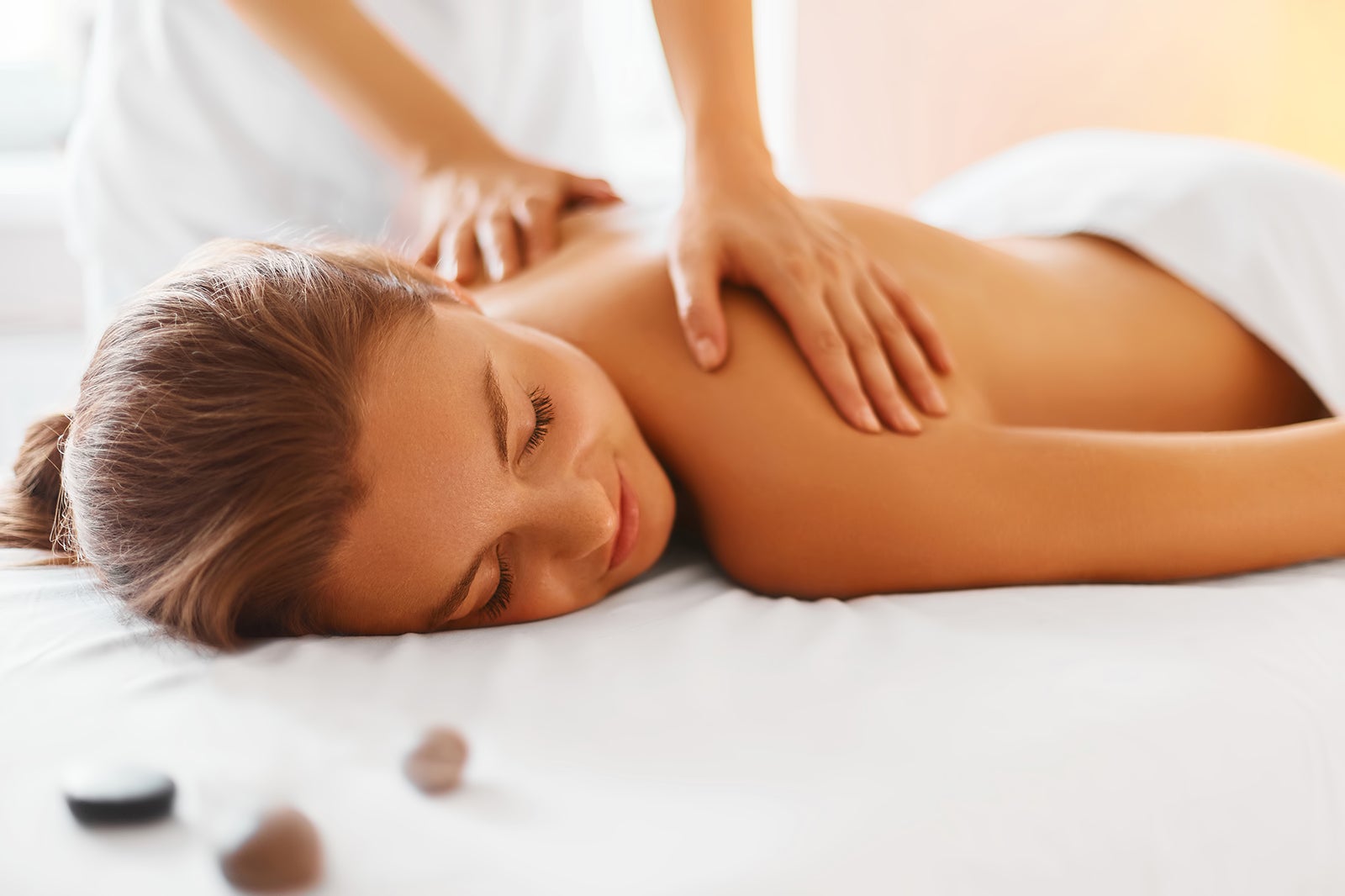 Bali has developed into one of the top spa destinations in Asia, and there's a virtually endless supply of spa choices in Seminyak. There's no excuse not to pamper yourself with a rejuvenating Balinese massage, Balinese boreh body scrubs or creative signature treatment tailored to your needs by a professional therapist. Every spa facility offers unique treatments that are worth exploring.
A few notable spa facilities along Jalan Raya Seminyak, Kunti and Laksmana to check out include the Moroccan-themed Prana Spa, Chill Reflexology, Espace Spa and Jari Menari Massage Centre. The name of the last one in that list, where all the masseuses are male, literally means 'dancing fingers', so it's no wonder they won an award for their 4-hand massage treatment.
11
Surfing at Seminyak Beach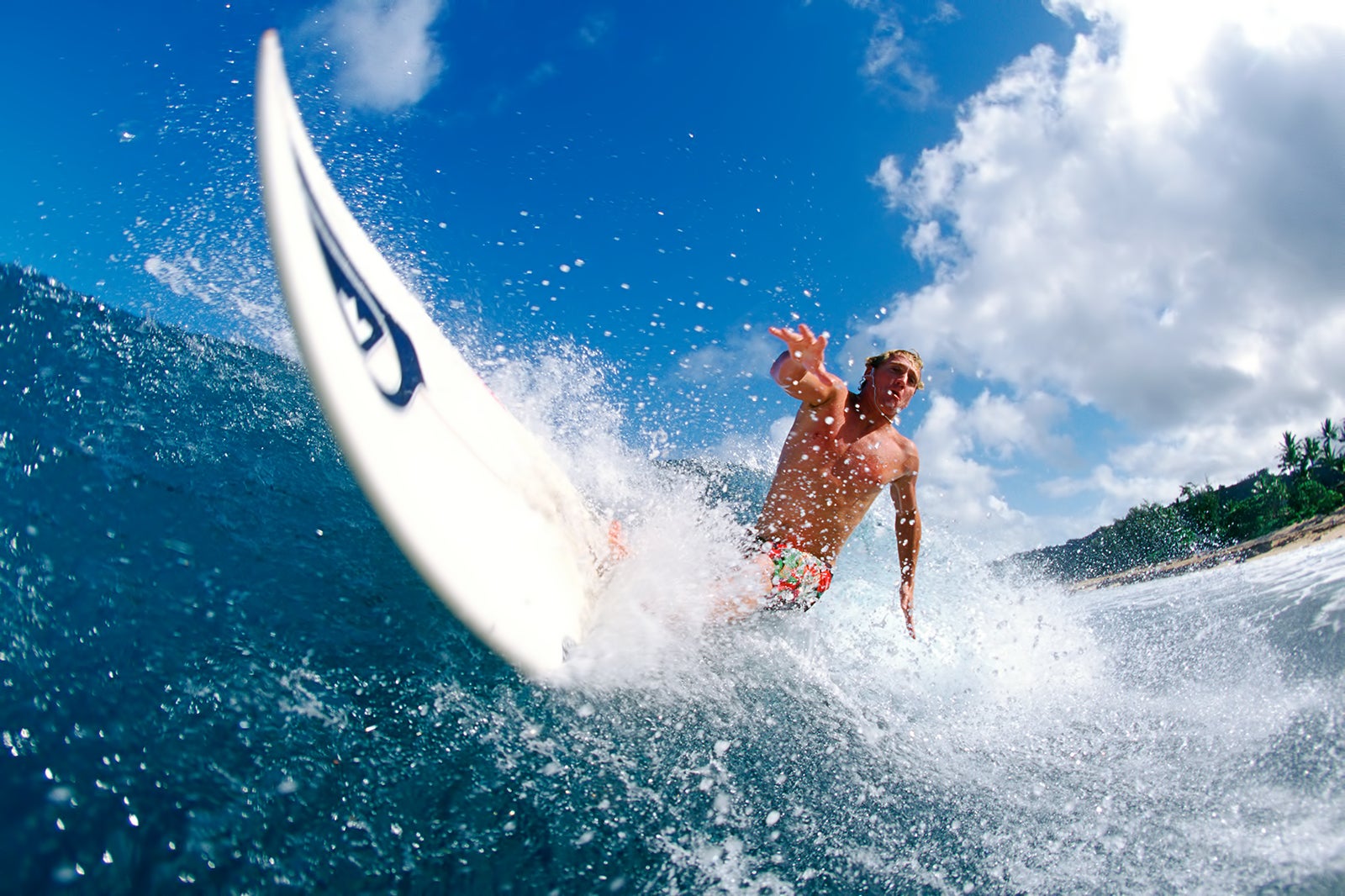 For intermediate surfers who want to find a quieter beach to enjoy surfing with fewer competitors, the beaches in Seminyak include some great options. The beach is cleaner than Kuta and there are fewer beachside hawkers.
The waves can be double the size of Kuta and are at their best in the early morning. At Petitenget Beach, you'll get lefts and rights, with short lengths suitable for kids and beginners. There are also a few surf camps and schools in the area.
12
Balinese cooking class at The Amala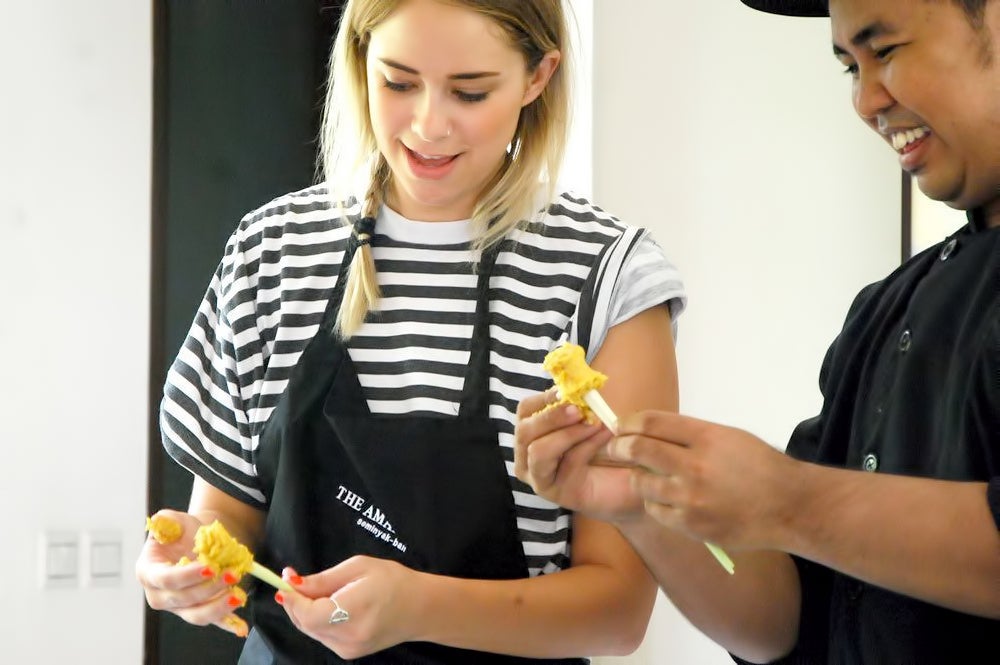 The Balinese cooking class at The Amala is a great option if you're up for some learning fun in local culinary arts while in Seminyak. The class is one of the great activities that both in-house and outside guests can experience at the resort.
Classes are held at the resort's Bamboo Restaurant and are conducted by the resident Balinese chef, who will share their passion for the island's heritage cuisine, including the secrets and techniques. Unlike other cooking classes, it doesn't include trips to a fresh market – you simply put on an apron and get straight into cooking.
Location: The Amala, Jalan Kunti I No.108, Seminyak, Bali 80361, Indonesia
Phone: +62 (0)361 3001013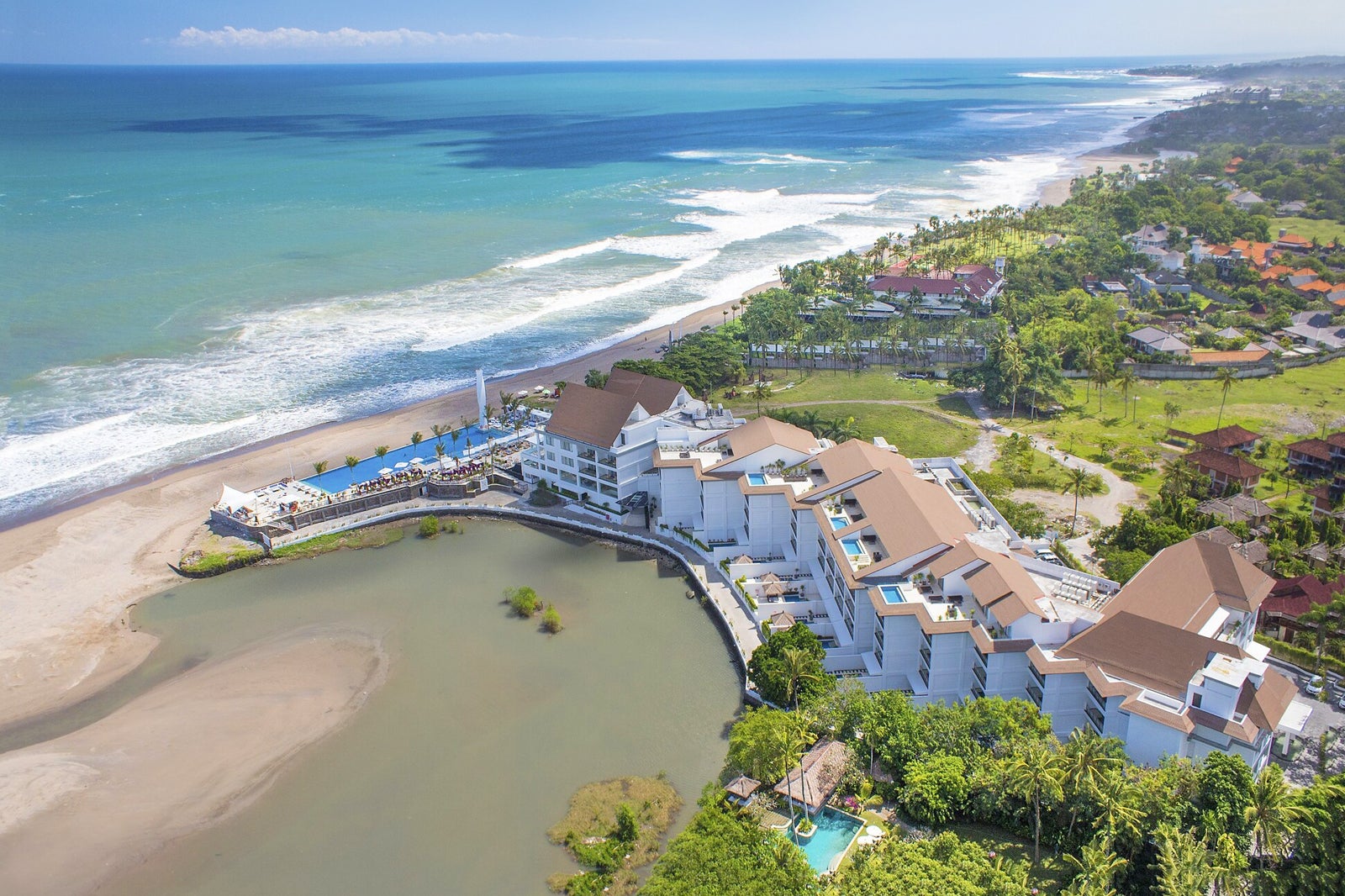 Couples
Families
Photo
Budget
Adventure
Berawa Beach is situated in Canggu, about 5 km from the hub of Seminyak. The beach is windy and fairly clean, with light-brown sand and is also home to the largest lagoon along the Canggu coastline.
It's an interesting spot for surfing and is especially good if you're looking to avoid the crowds. That same quietness also makes it a good place for meditation, yoga and horse riding. Here, you can witness the daily life of typical fishermen who catch fish from their traditional boats, as well as enjoying peaceful sunsets from the nearby bars and chill-out spots.
Read more
Location: Jalan Pantai Berawa, Tibubeneng, Canggu, Badung, Bali 80361, Indonesia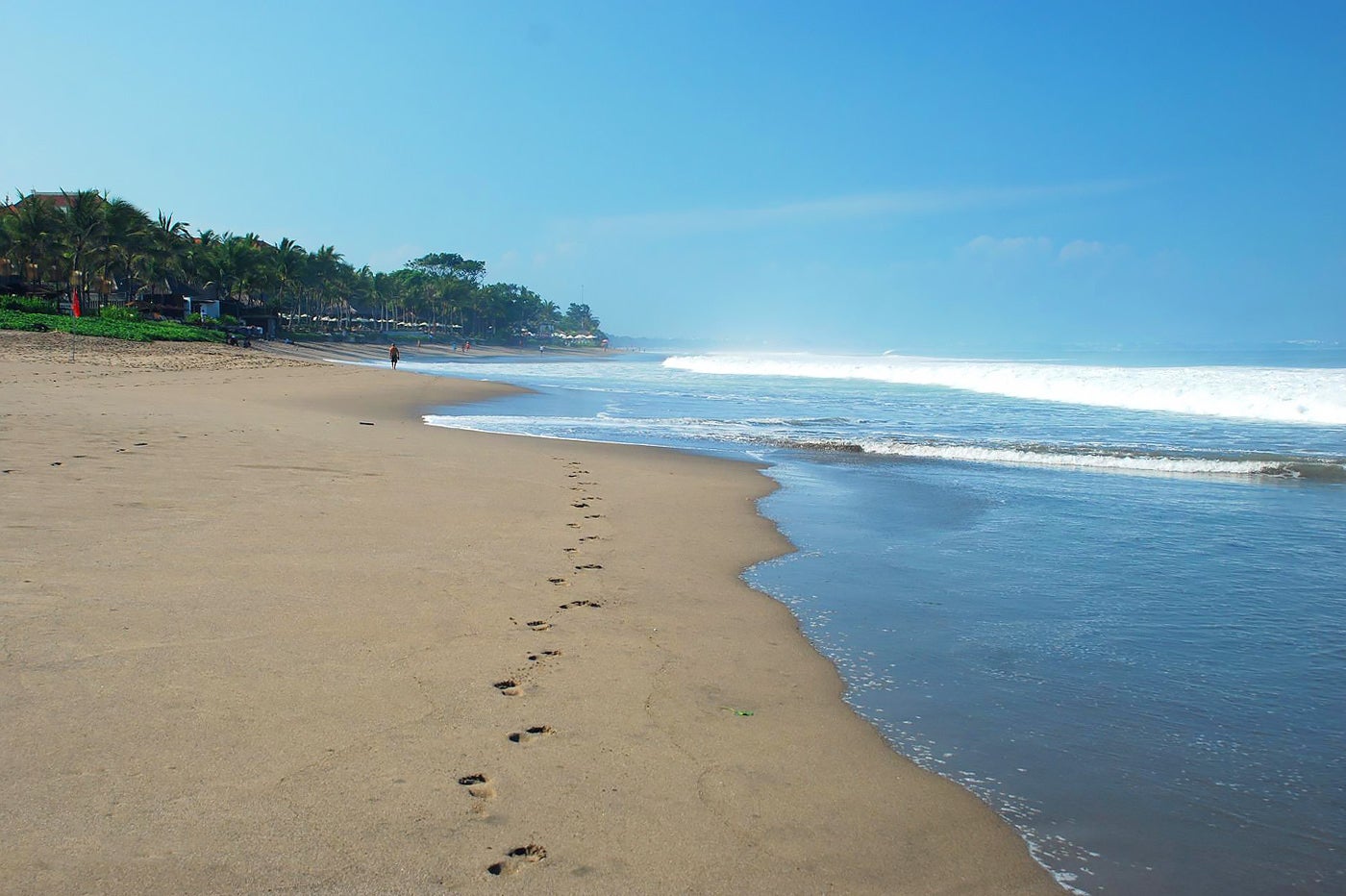 Couples
Families
Photo
Budget
Adventure
Petitenget Beach is named after an ancient temple nearby. It's one of Bali's quieter beaches, despite being quite easy to reach, since it's located in a tranquil neighbourhood. The grey sand creates a mysterious look and the peaceful atmosphere has made it into an alternative hideout venue from the crowds, where you can swim, sunbathe, jog, meditate or meander along the waterfront before sunset.
Read more
Location: Seminyak, Badung, Bali, Indonesia
15
Primo Bali Chocolate Factory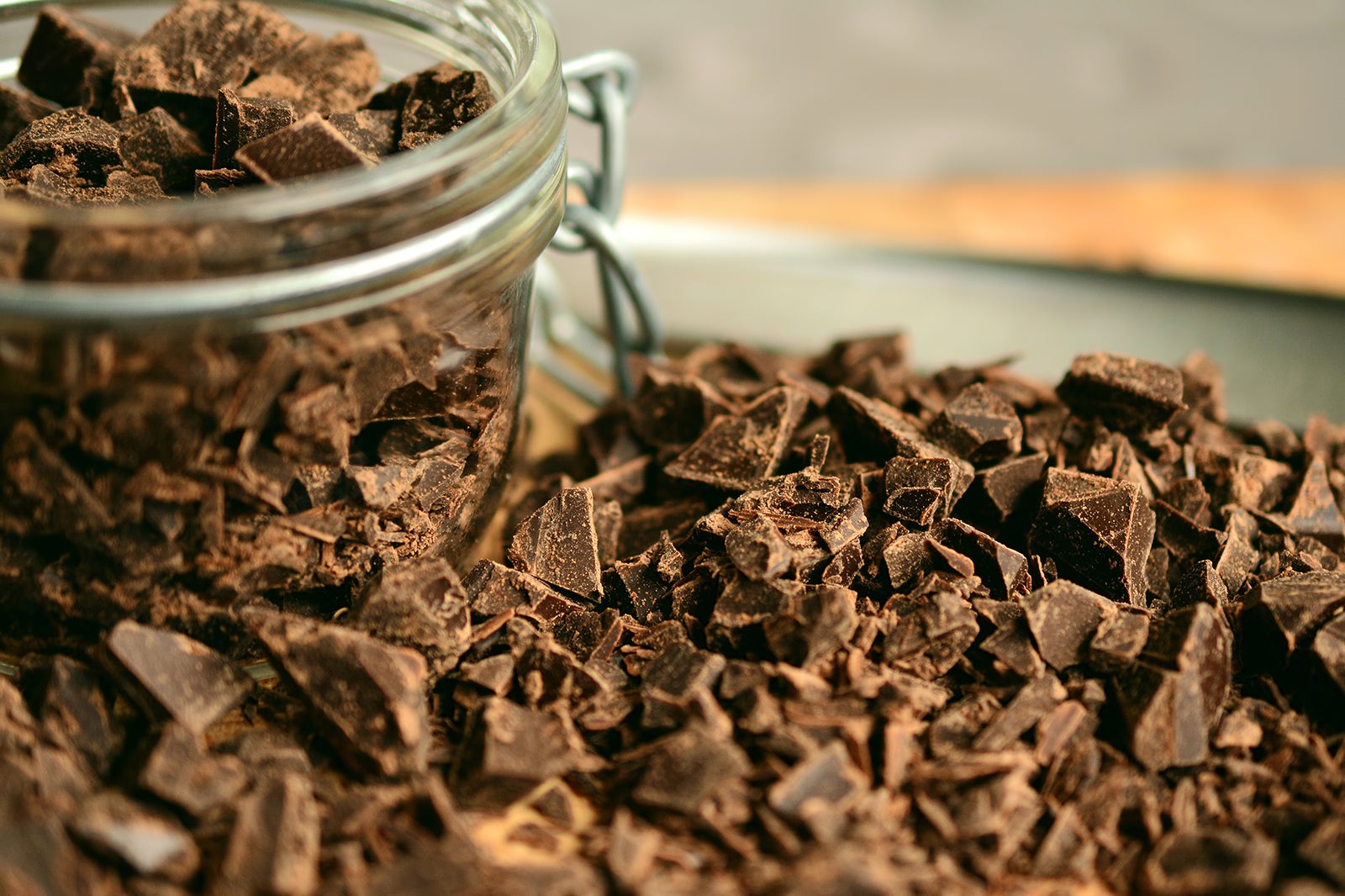 The Primo Bali Chocolate Factory produces pure, high-quality, handmade chocolate from locally-sourced cocoa beans. The small artisan factory is in Kerobokan, just north of Seminyak proper. It was started by Pepe, a passionate Italian who works closely with cocoa farmers in the island's central highlands.
Enter the small factory and you'll be greeted by the amazing aroma of chocolate. A custom-built grinder that he designed works its way through raw, single-origin and seasonal cocoa beans. The beans are ground at low speed and low temperature, otherwise known as 'cold processing', which in turn maintains the full flavour of the chocolate while suppressing its acidity levels. You can sample the end products and buy bars and pure chocolate drops in various flavours. You'll need to arrange factory tour appointments beforehand.
Location: Jalan Bumbak Dauh No.130, Kerobokan, Badung, Bali 80361, Indonesia
Open: Monday–Saturday from 9 am to 6 pm (closed on Sundays)
Phone: +62 (0)812-3611-4454
Nyaman Gallery is a cosy and intimate art space where you'll find a diverse assortment of contemporary pieces created by local Balinese and Indonesian emerging artists. The gallery on the Seminyak Road of Jalan Basangkasa also hosts a variety of carefully curated international talents.
Inside the subtly-lit spaces, you'll find bare brick walls covered in paintings and photographs, while several corners exhibit 'wearable art' items and exotic décor pieces designed for your villa or living room back home.
Location: Jalan Raya Basangkasa No.88, Seminyak, Badung, Bali 80361, Indonesia
Open: Daily from 9 am to 9 pm
Phone: +62 (0)361 736226