10 Best Shopping Experiences in Bali
What to Buy and Where to Shop in Bali
There are plenty of shopping experiences in Bali, from modern malls offering international brands, to artisan villages specialising in traditional crafts and art forms. The island is also home to international designer brands, many of which have flagship boutiques in the more touristy resort areas like Kuta and Legian.
Markets are some of the best places to shop for souvenirs like fine art and handicrafts, unique homewares, antiques, handmade jewellery, wooden sculptures, and colourful fabrics. If you're unsure of what to get as mementoes of your holiday, our guide on what to buy and where to shop in Bali can help you get started.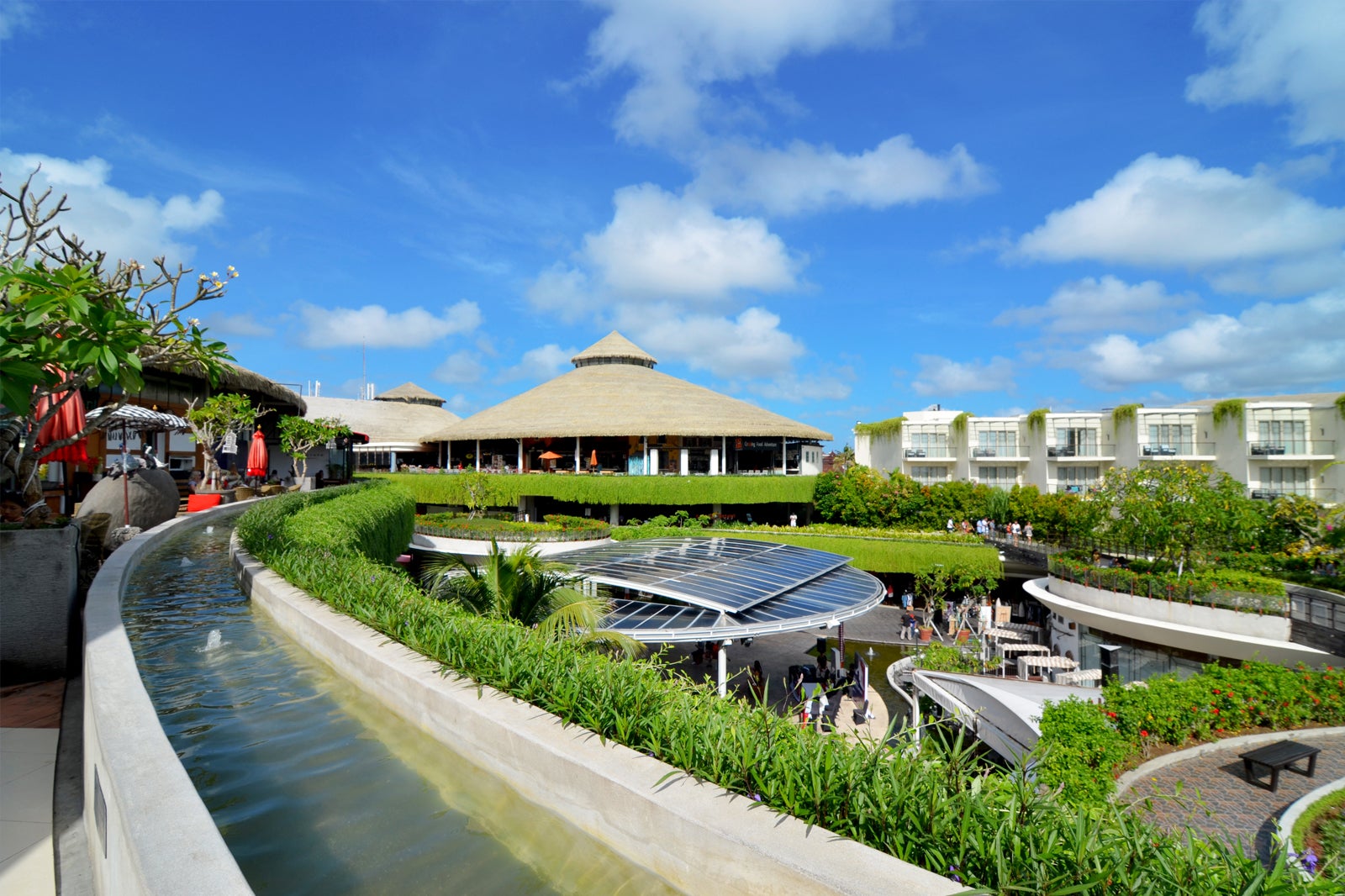 There's usually 1 (or more) shopping mall in every major resort area in Bali. Kuta has 3 notable malls, including Kuta Beachwalk, an open-air shopping venue just across the road from the beach. As a resort island, Bali may be lacking in high-rising metropolitan buildings and glitzy malls, but some of our favourites are relatively large complexes with plenty of dining and entertainment options.
Several Bali shopping malls have department stores and gift shops where you can find a wide range of souvenirs if you're tired of haggling at art markets.
Read more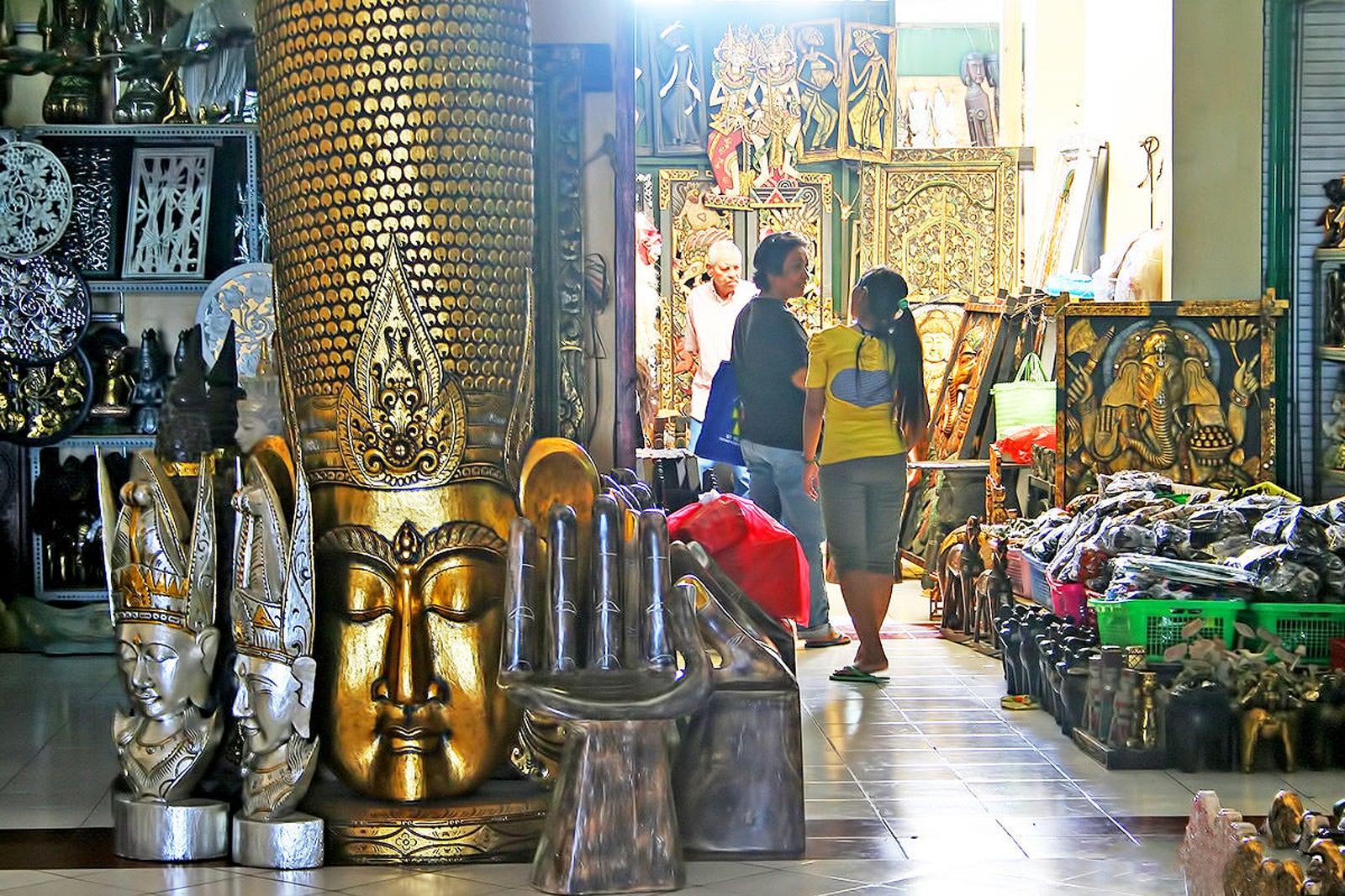 Put your bargaining skills to the test at Bali's art markets, where you can shop for traditional artworks and handicrafts made by talented local craftsmen. Some items come with price tags, but you can still try your luck at getting a lower price (chances are better if you're buying in bulk).
Most of the art markets in Bali are made up of small kiosks within a semi-open-air complex. The Kumbasari Art Market in Denpasar has a neatly arranged layout, while the famous Ubud Art Market has a main building, along with rows of outdoor art kiosks along its backstreets.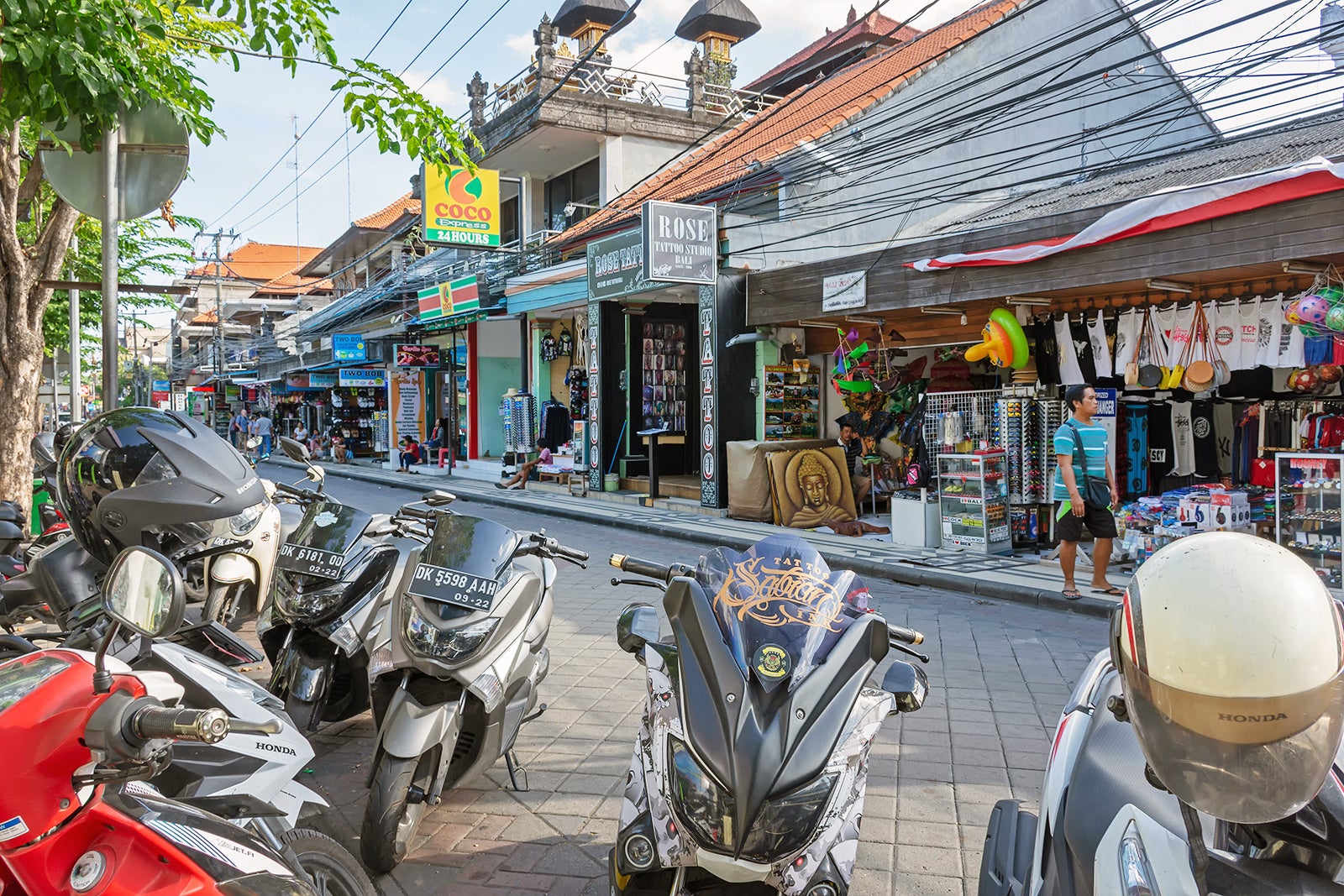 Shopping streets in Bali typically run through popular resort areas, such as Kuta, Legian and Seminyak, as well as Ubud's main hub. These pedestrian-friendly streets are lined with shopping hotspots and points of interest, including traditional art markets, fashion boutiques, modern malls, and art galleries.
Some offer a good mix of restaurants, roadside cafes, and lively bars that serve local and international cuisine, as well as refreshments to help you cool off throughout your day of shopping.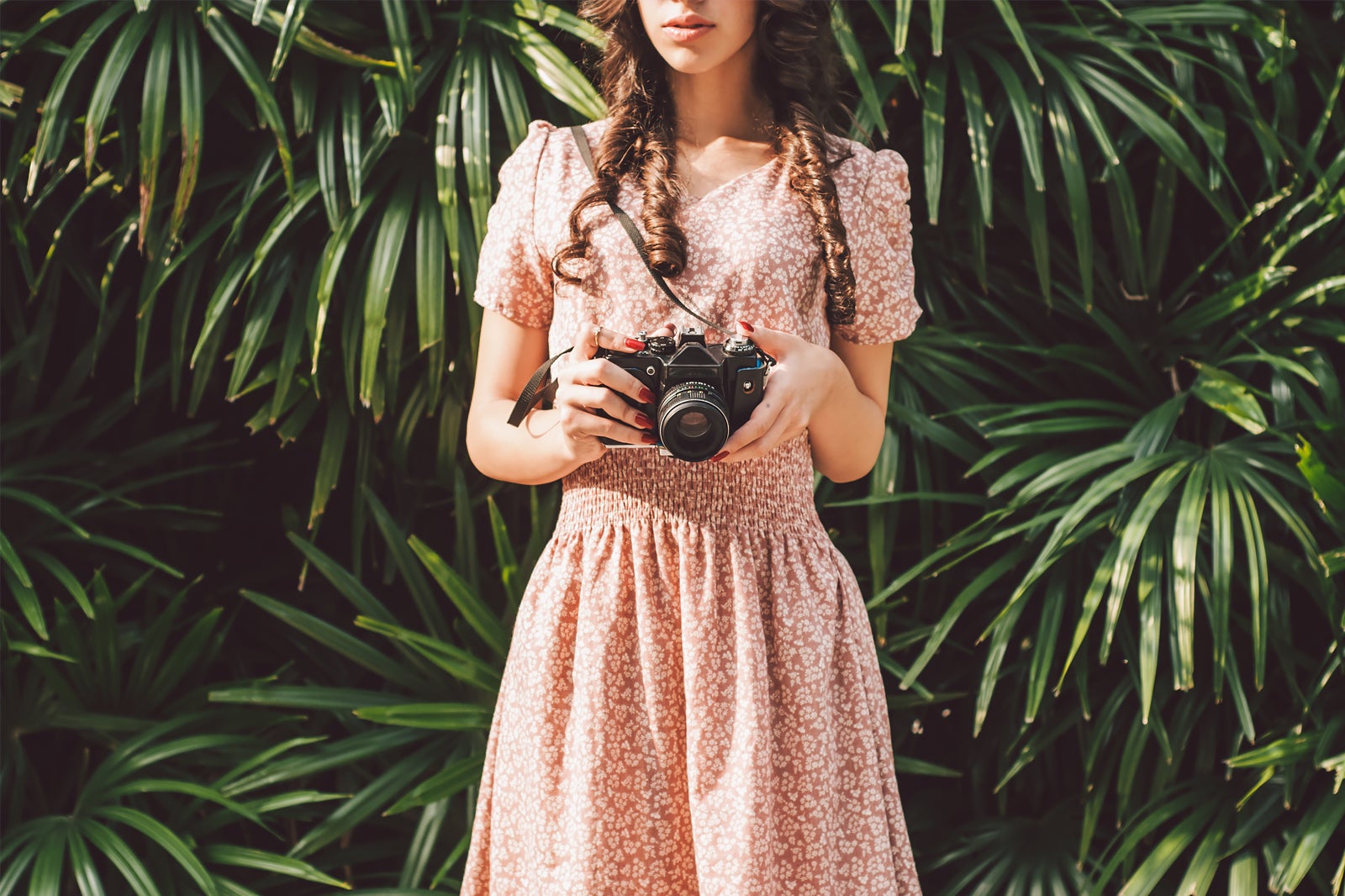 Bali has plenty of designer boutiques and showrooms that are usually within a short walk from the island's luxury resorts and hotels. Many fashion outlets have been around since the 'flower power' days of Woodstock, so expect plenty of boho-style maxi dresses, playsuits, kaftans, swimwear, and shirts with bright floral designs.
Some of Bali's most prominent international designer labels include Paul Ropp, Auguste The Label, Paulina Katarina, and Mrs Sippy Bazaar.
5
Homeware and furniture shops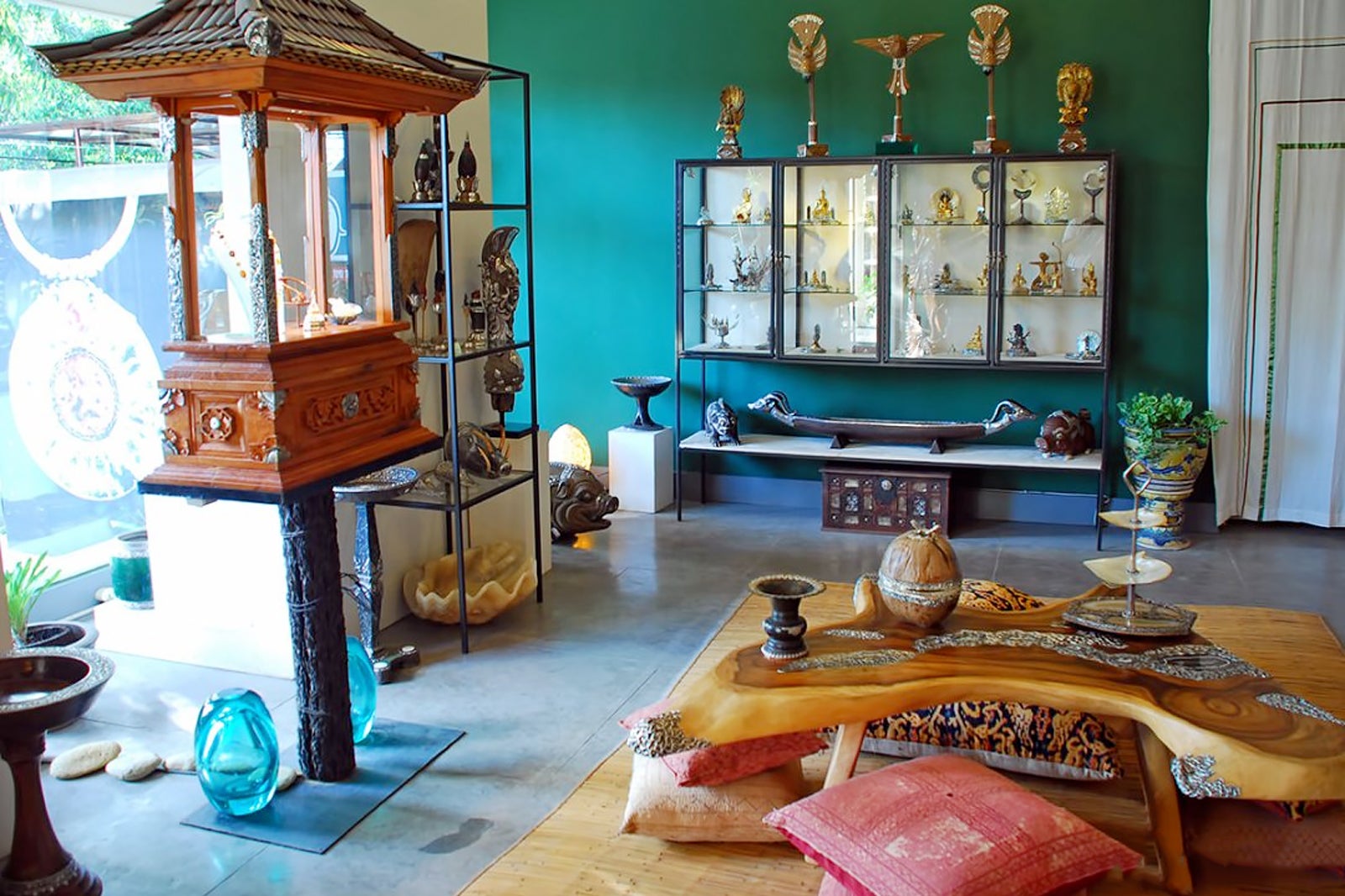 Furniture and homeware are some of the best things to buy in Bali. Passionate storeowners source unique décor pieces from local craft villages throughout the island, with items ranging from handmade ceramic crockeries and candle holders to spa and bathroom paraphernalia.
Some homeware and furniture shops in Bali produce and display their own products, usually ceramics, upholstery, or furniture using specific materials. Styles range from brightly coloured hippie chic to nature-inspired motifs.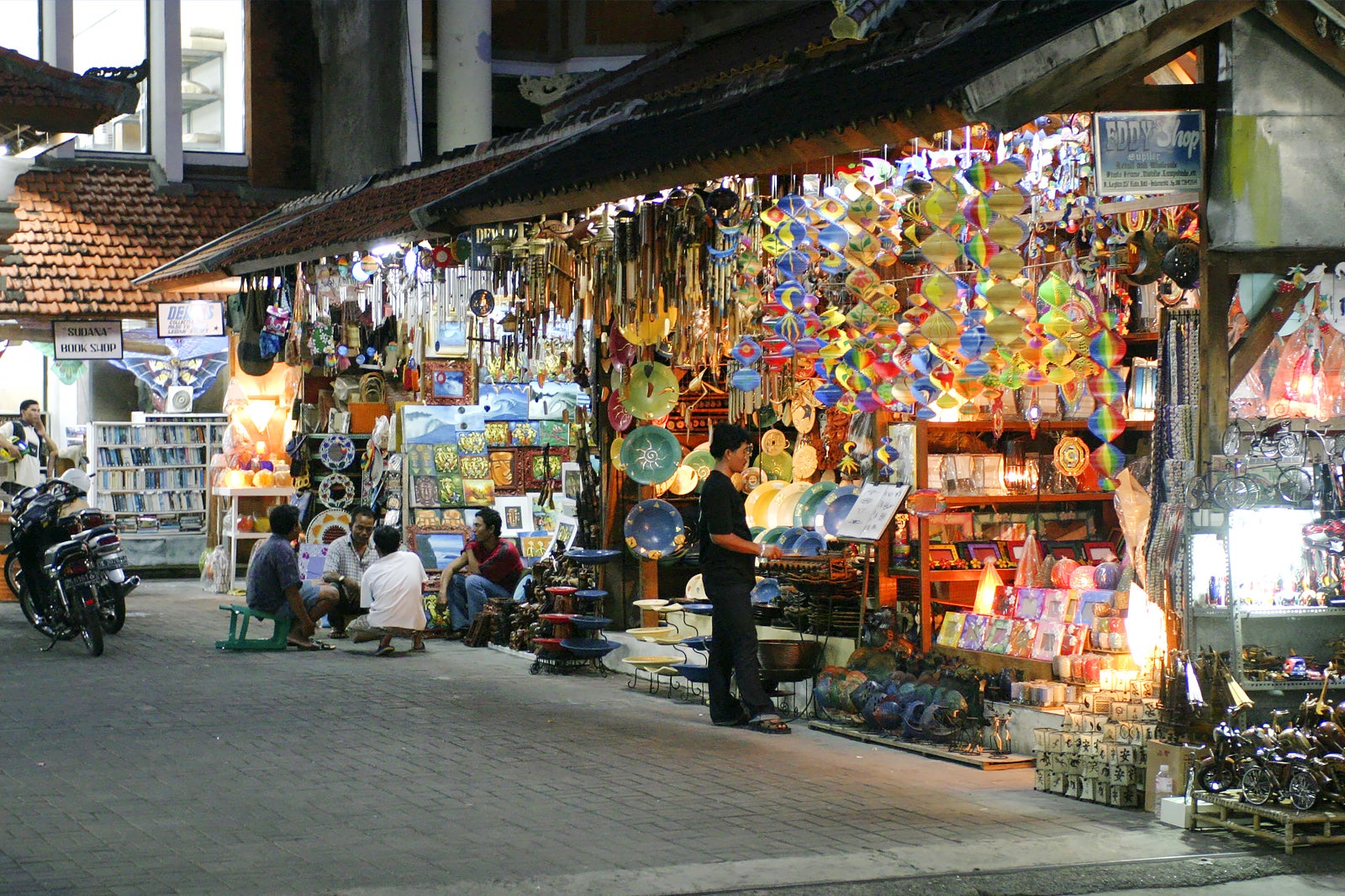 Night markets, or pasar senggol, offer a local shopping scene that's mostly food-related, where you can discover favourite local snacks and learn about traditional household items and their uses. The best time to visit is after sunset, when rows of food vendors are ready to cook up authentic Balinese dishes like satay, fried rice, and roast meat.
The night markets in Bali also have kiosks selling Balinese arts and crafts at great bargains, though most people come here for the delicious (and cheap) food.
Bali has dozens of jewellery shops and silver workshops, many of which are owned by Balinese families of silversmiths who have been producing ceremonial and household items for centuries. You'll also find international designers who were inspired by the local artistry, resulting in contemporary jewellery with Balinese-style motifs.
Many of these stores have onsite workshops, where you can see local silversmiths at work. If you're looking to create your own design, silver making workshops are offered at House of Alaia, Prapen Jewelry & Artifacts, and WS Art Studio.
8
Tegallalang handicrafts villages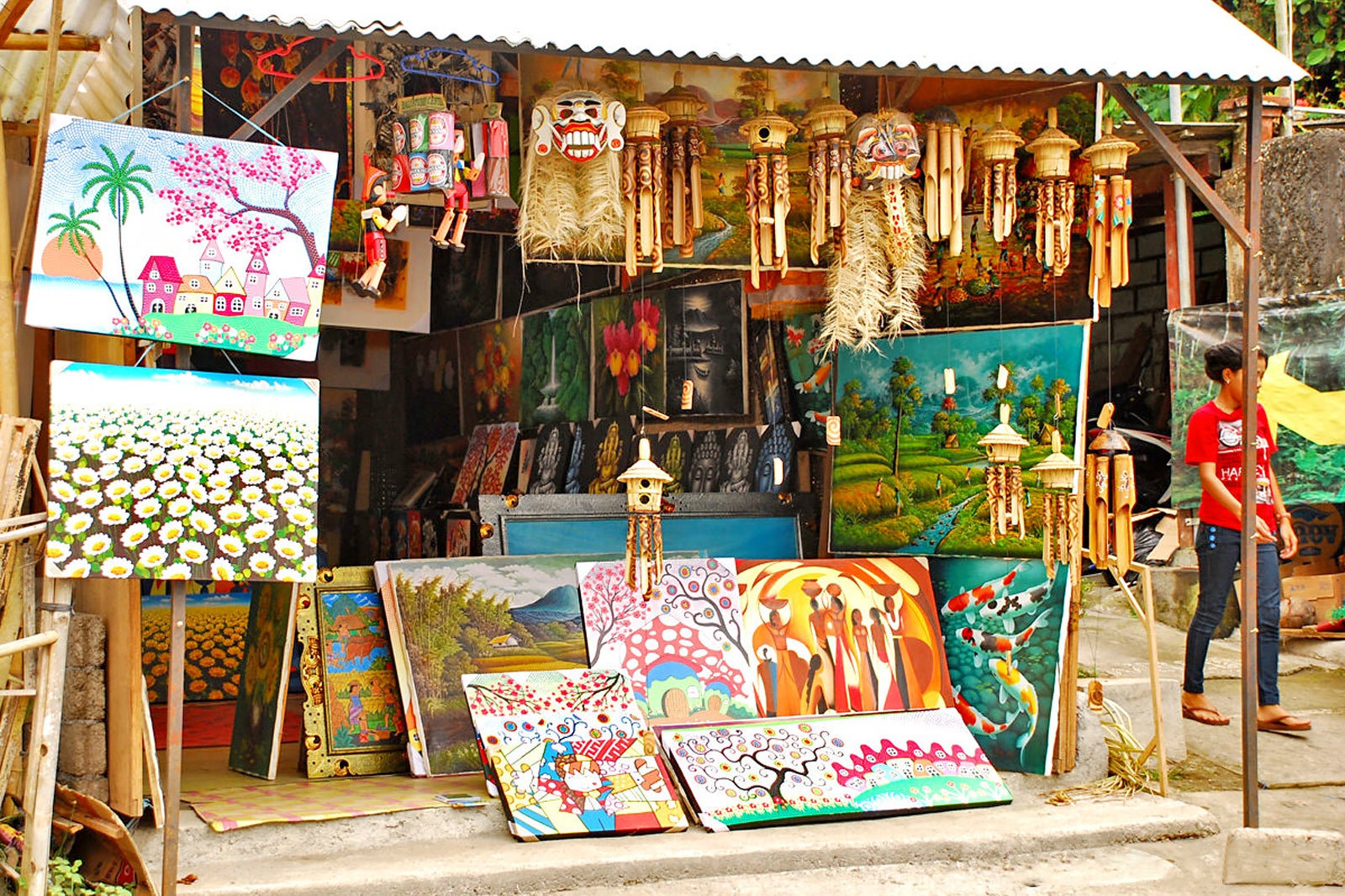 Tegallalang is around 15 km north of central Ubud, along the Jalan Raya Tegallalang main road. You'll see plenty of cottage industries with showrooms and workshops on woodcarving, painting and mask making.
Pakudui, one of Tegallalang's handicrafts villages, is known for producing life-size woodcarvings of animals and the Garuda mythical bird. Tegallalang also has one of the longest rows of art shops in Bali, making it a popular stopover for those travelling to the area's iconic rice terraces.
Location: Jalan Raya Tegallalang, Tegallalang, Gianyar, Bali 80561, Indonesia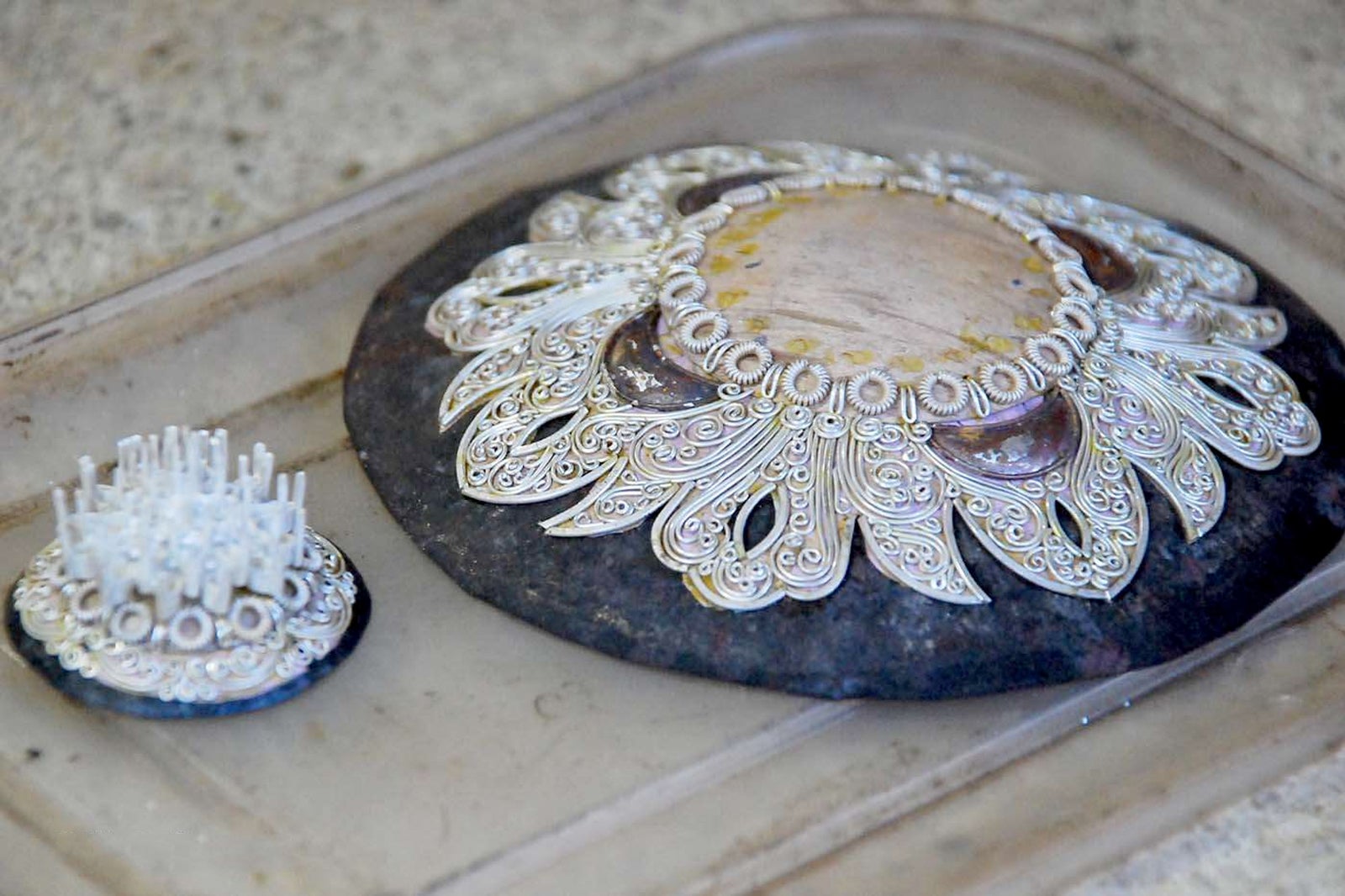 Celuk Village is a major centre for gold and silver, with its main road lined with galleries, stores, and workshops. Several shops display kitchenware made from silver, with nature-inspired motifs. You can pick up the art of silver making (from granulation to soldering, and down to the final polish) during your visit – most workshops offer courses at reasonable rates. The village is about 4 km southwest of the Sukawati District.
Location: Celuk, Sukawati, Gianyar, Bali, Indonesia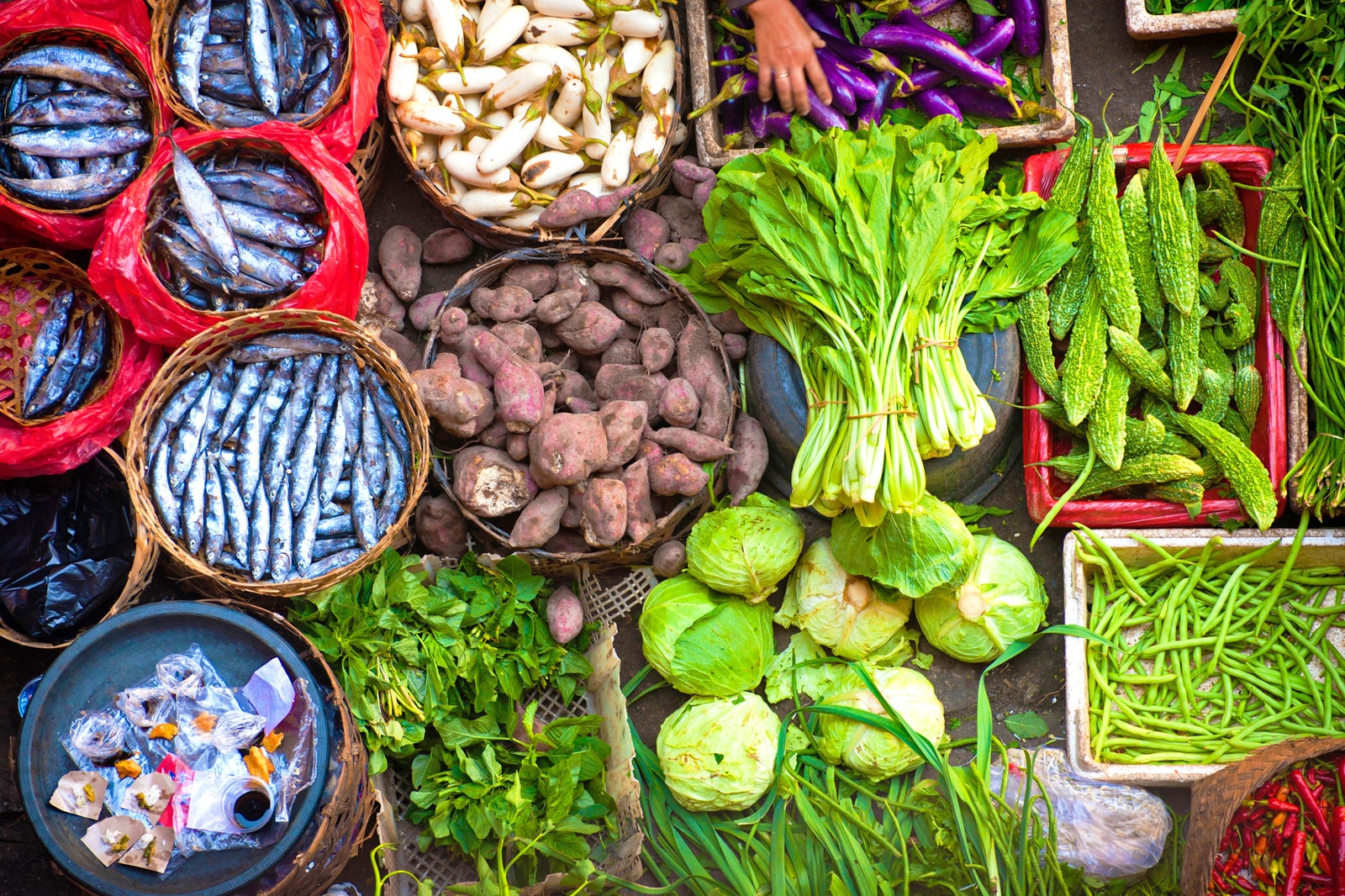 Bali's fresh markets are where the locals source basic daily necessities for cooking and housekeeping in the early mornings. Fresh vegetables and meats are usually harvested from nearby farms and plantations within the island, while seafood comes from the Indian Ocean.
These early-morning markets make for interesting tours – many popular Balinese cooking schools include a visit to one, where you'll shop for fresh produce before the start of your lessons.