18 Things to Do in Bali with Kids
Best Family-Friendly Places in Bali
Visiting Bali with kids can be fun and exciting. There is a wide range of activities fit for the whole family to enjoy while holidaying on this feature-rich island. While some of the 5-star resorts in Bali provide family-friendly services and facilities with fully-equipped kids clubs, there is still much for the whole family to see and do outside the hotel grounds.
Some of the best things to do with kids in Bali range from nature activities, thrilling animal parks and safaris, fun splashing water parks, rafting up in the valleys and water sports down by the coastline. There are also novel indoor additions such as galleries loaded with awesome artworks, where the whole family can strike a funny pose.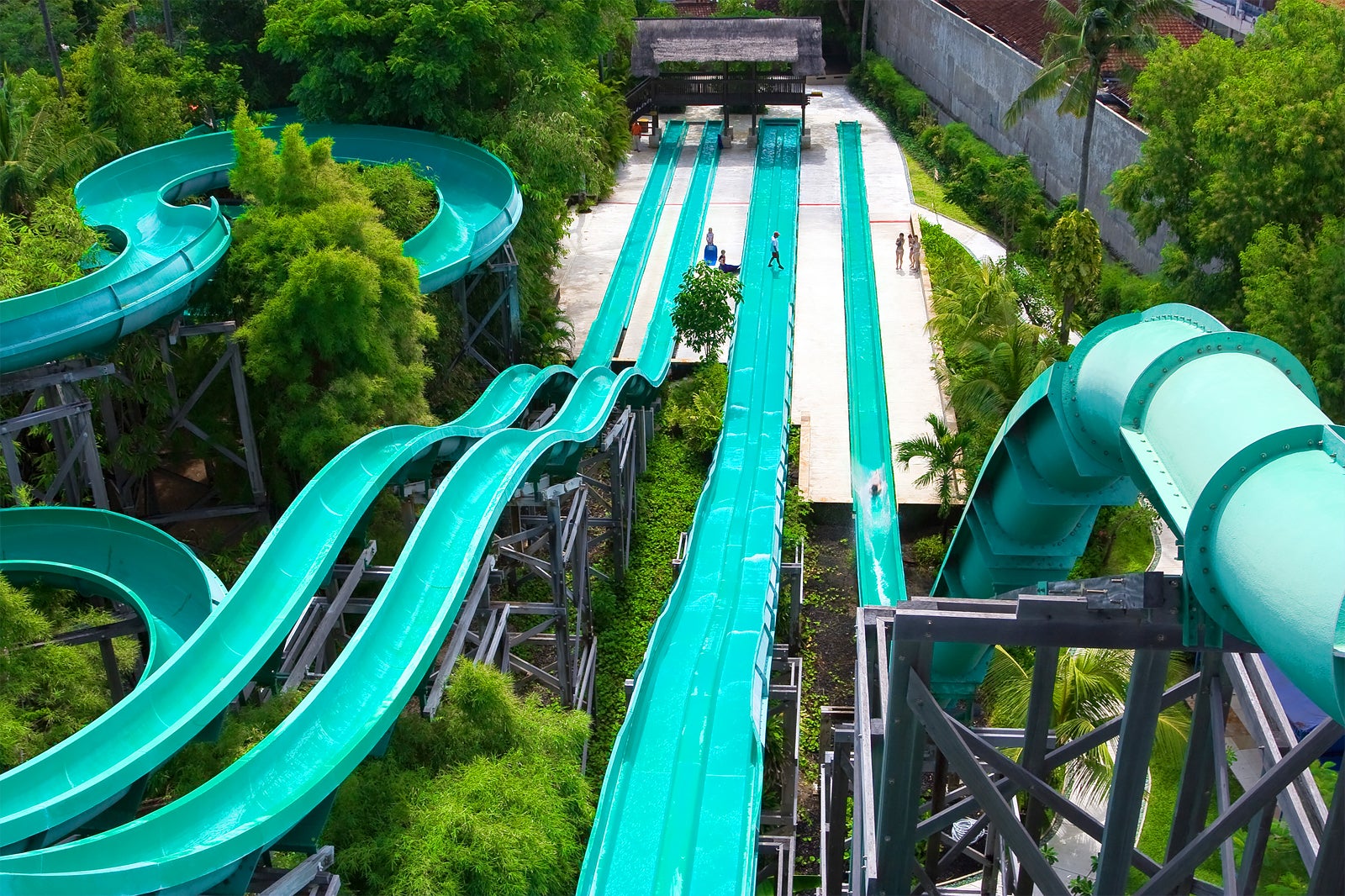 Allow an entire day for some splashing fun, with world-class water slides and water-based activities at Waterbom Bali, Bali's premier water park. The water park has over a dozen exciting waterslides and water games for all ages, spread throughout 38,000 sq m of tropical gardens and pools.
It's a must-do for a whole day out with kids in Bali. After working up an appetite, head over to Waterbom Bali's many onsite restaurants, where you can enjoy a wide range of Indonesian, Japanese, and Mexican dishes.
Read more
Location: Jalan Kartika Plaza, Tuban, Bali 80361, Indonesia
Open: Daily from 9 am to 6 pm
Phone: +62 (0)361 755 676
2
Rip Curl School of Surf
Legian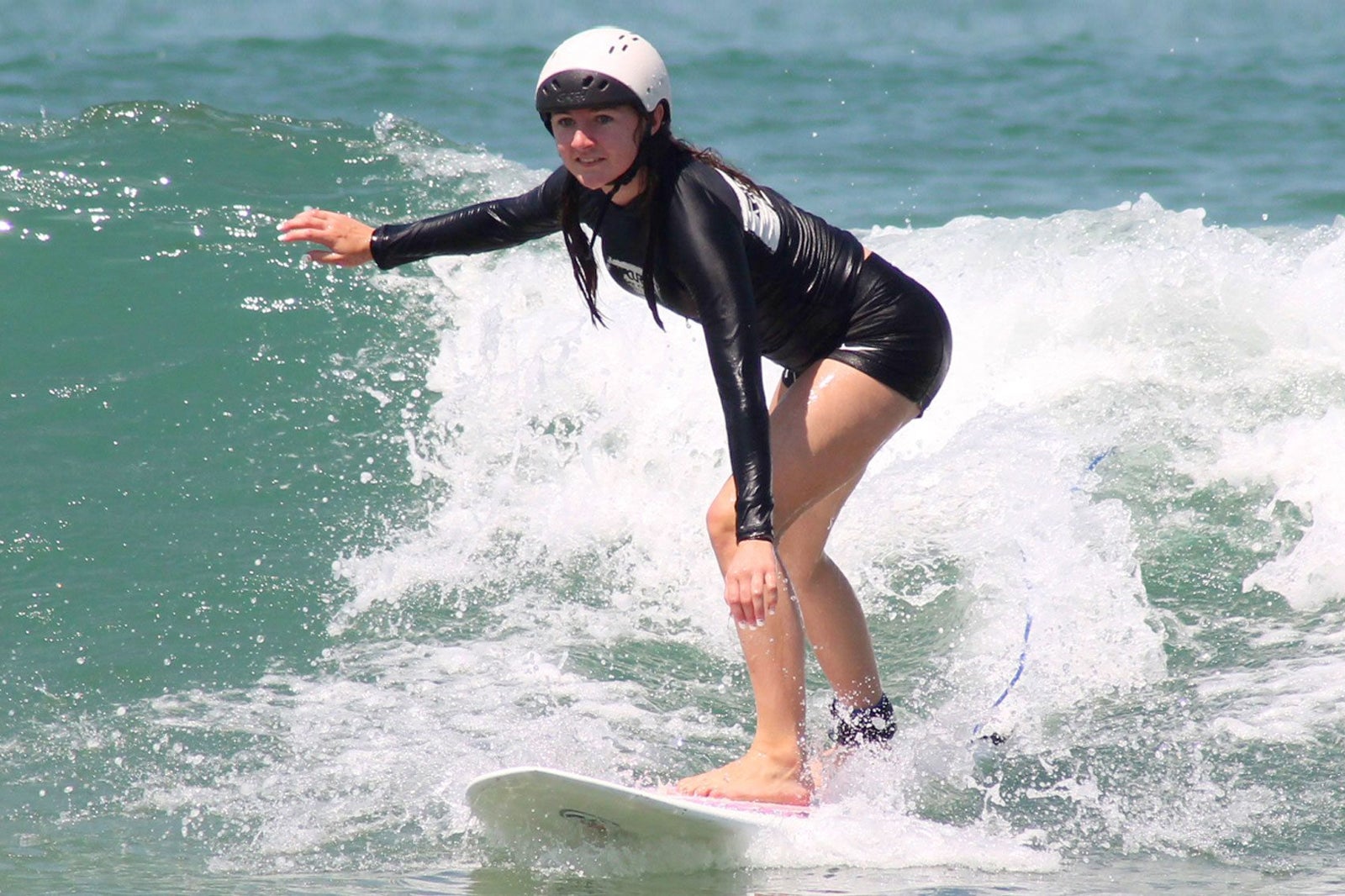 Bali's beaches are popular for surfing, so why not take the kids to enjoy the waves with a fun session at a reputable surf school? Rip Curl School of Surf offers an hour-long surfing course called Little Ripper, which is specifically designed for kids under 13 years.
The kids will build confidence and improve their skills riding over the waves while having lots of fun on their foam-lined boards. If your kids aren't into surfing but looking for other water sport activities, the Rip Curl School of Surf also organises snorkelling and diving trips at fair prices.
Location: Jalan Arjuna, Legian, Badung, Bali 80361, Indonesia
Open: Daily from 7 am to 5 pm
Phone: +62 (0)361 735 858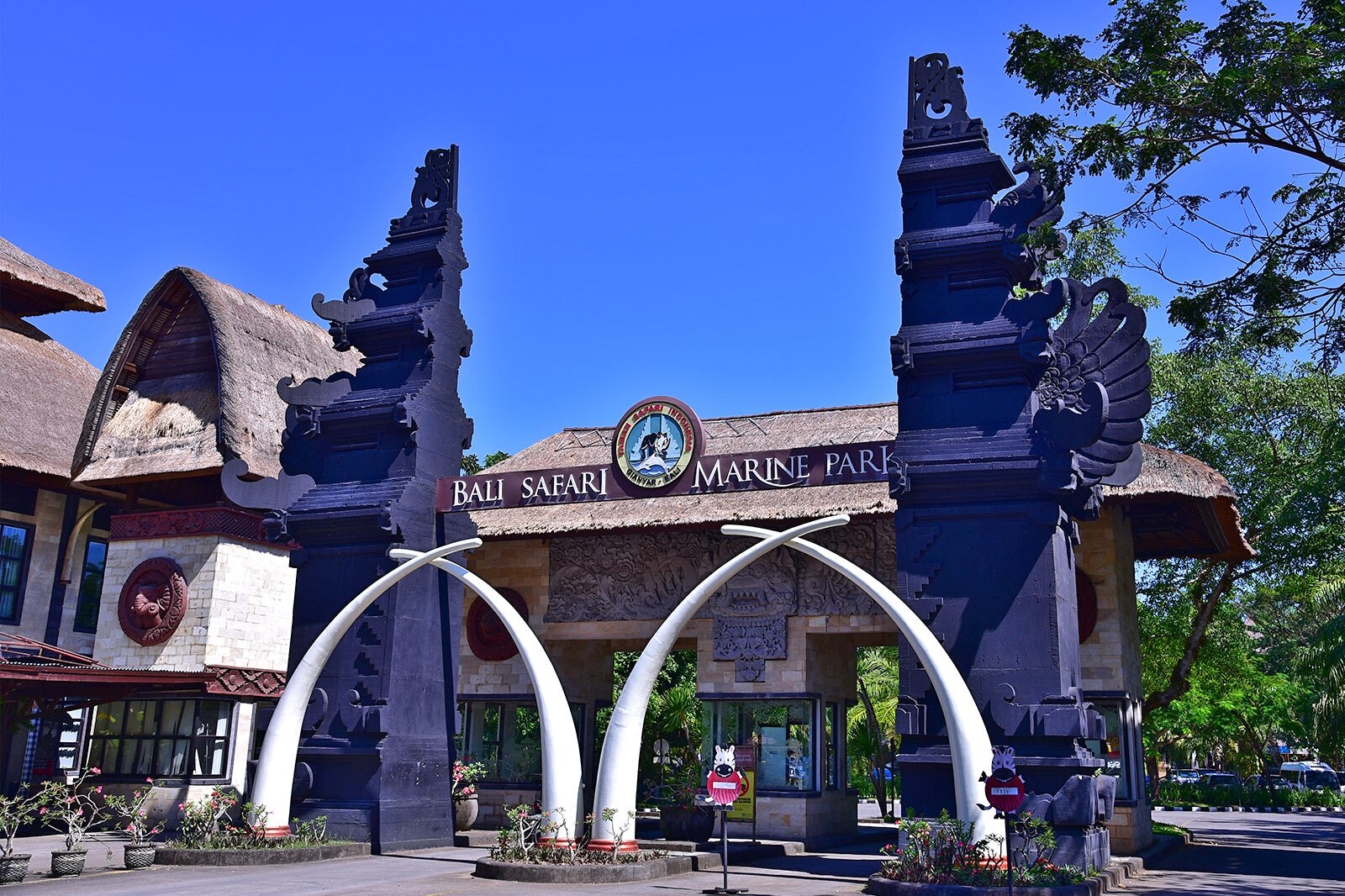 Bali has a collection of animal parks and attractions featuring exotic species of fauna, and offer an awe-inspiring time for children of all ages. The largest is the Bali Safari and Marine Park in Gianyar, which is also one of the island's most-visited wildlife theme parks. Bring a change of clothes, towel and swimwear if you want to take a dip and have fun at the onsite water park.
Read more
Location: Jalan Prof. Dr. Ida Bagus Mantra Km. 19.8, Serongga, Gianyar, Bali 80551, Indonesia
Open: Daily from 9 am to 5 pm
Phone: +62 (0)361 950 000
photo by shankar s. (CC BY 2.0) modified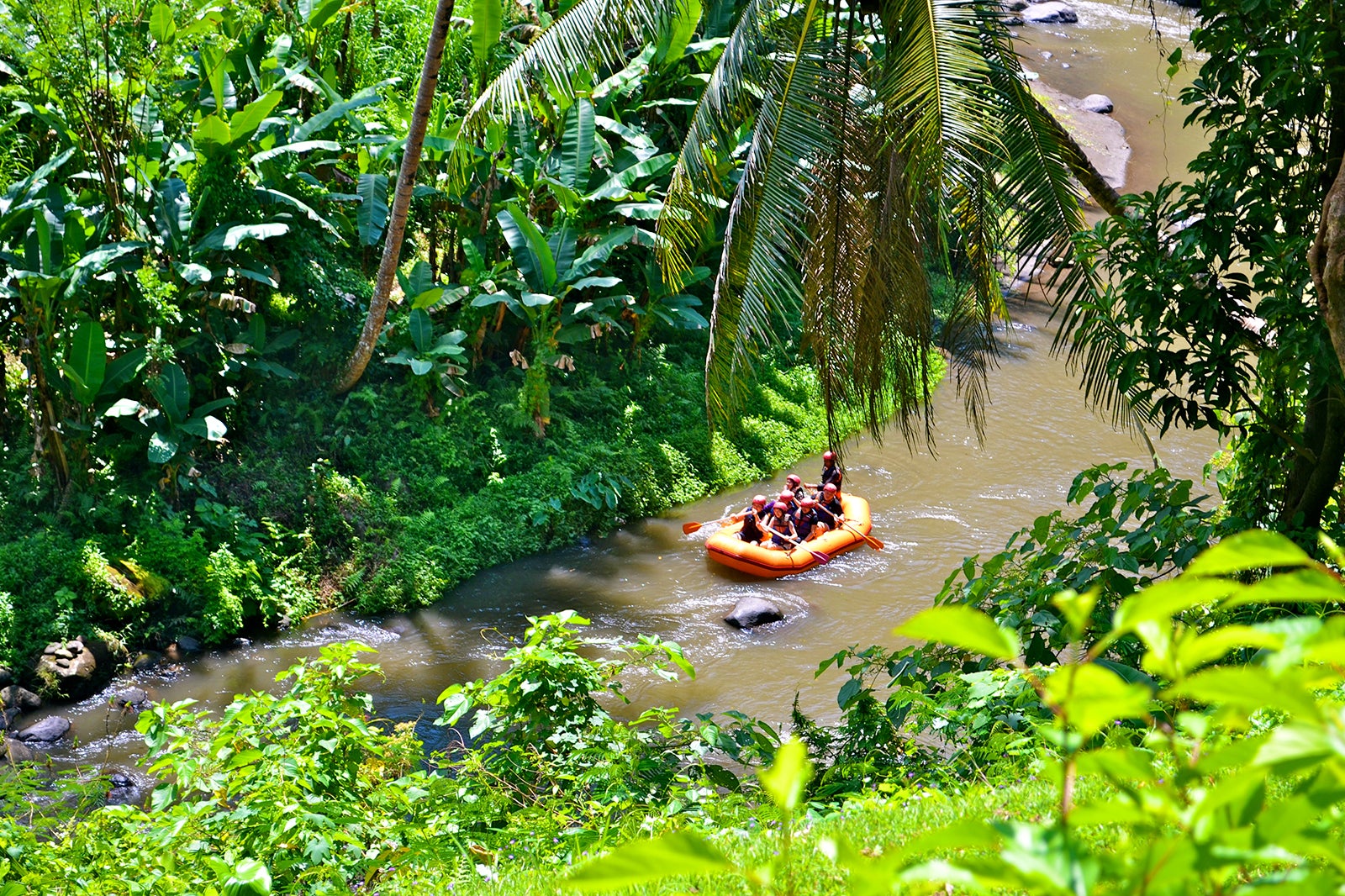 Splashes, thrills and a whole lot of fun awaits you and the little ones in the lush valley of the Ayung River near Ubud. As one of the most popular rafting rivers in Bali, Ayung is an accessible option for all skill ranges and children 7 years and up. Different adventure tour operators dot the 75-km-long river with varying starting points that allow you to experience a series of rocky and gentle rapids, all while enjoying Bali's real natural beauty.
Read more
Location: Ayung River, Bali, Indonesia
photo by Studio Sarah Lou (CC BY 2.0) modified
Take the kids out for some fun wakeboarding sessions at Bali Wake Park. The unique cable system enables you to not only wakeboard – but also kneeboard or any other tow-pulled water sport you can think of, all while pulling off a variety of tricks.
Budding riders aged 6 to 14 can join an exciting kids club program at System 2, a 2-tower station, where they can learn how to wakeboard from expert instructors. Bali Wake Park also has one of the largest inflatable obstacle courses in Southeast Asia, though it's only open for those aged 6 and older.
Read more
Location: Jalan Raya Pelabuhan Benoa No.7X, Pesanggaran, Denpasar, Bali, Indonesia
Open: Monday–Friday from 10 am to 6 pm, Saturday–Sunday from 10 am to 8 pm
Phone: +62 (0)361 846 8866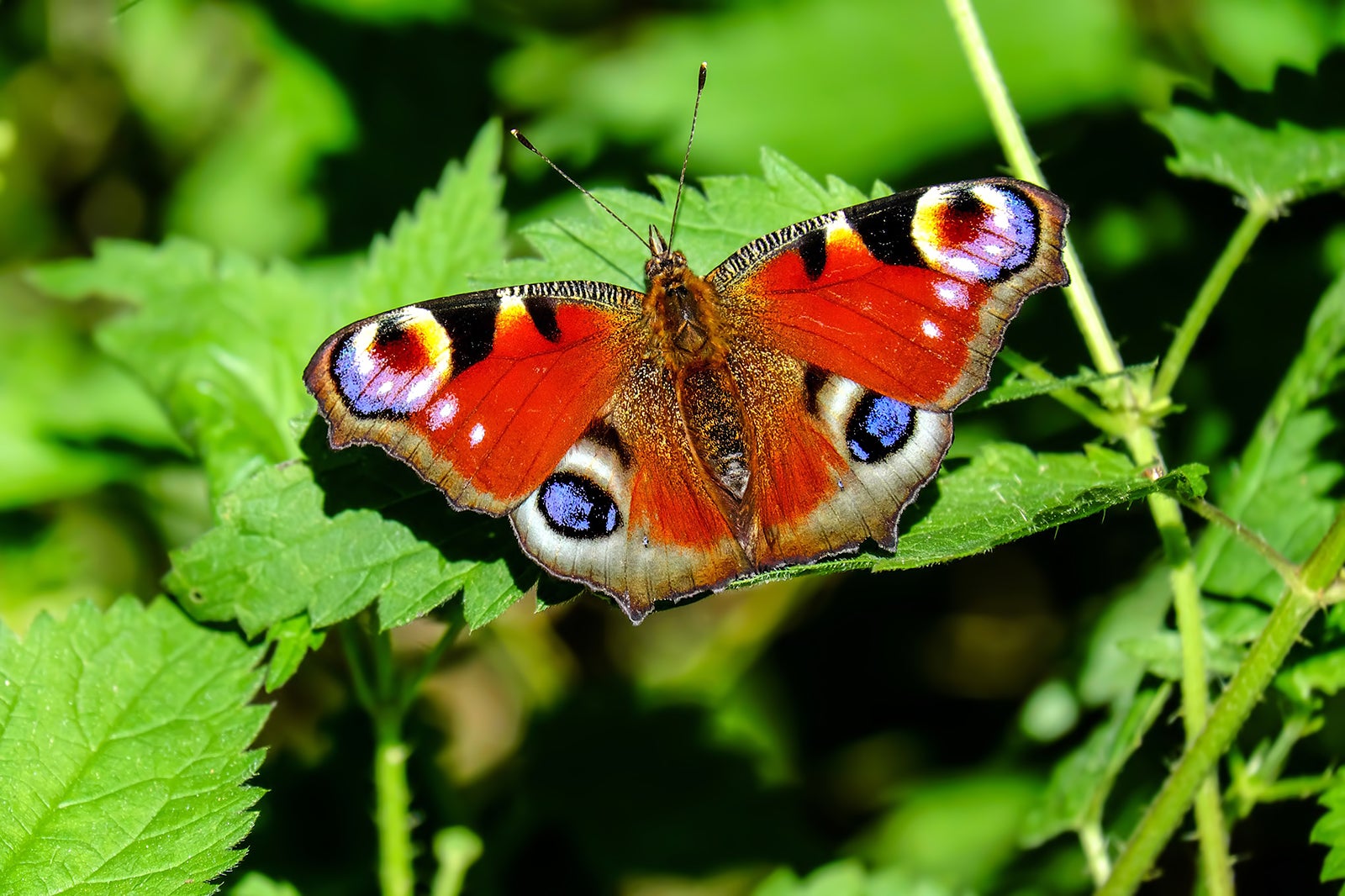 Kemenuh Butterfly Park serves as a gentle animal attraction, which lets you admire nature's artistry. It opened in 2016, becoming Bali's 2nd butterfly park after the Bali Butterfly Park in Tabanan. Families will enjoy an educational and recreational tour at the park, meandering through expansive flowering garden enclosures covered by netted canopies.
Inside, over 500 butterflies flutter with ease, siphoning nectar from flower to flower. Another section lets you see their metamorphoses from up close, from beautiful chrysalis to their emergence with spread wings in full colours.
Read more
Location: Jalan Raya Kemenuh, Kemenuh, Sukawati, Gianyar, Bali 80582, Indonesia
Open: Daily from 9 am to 5 pm
Phone: +62 (0)878 5549 3397
7
Banana boat rides
Tanjung Benoa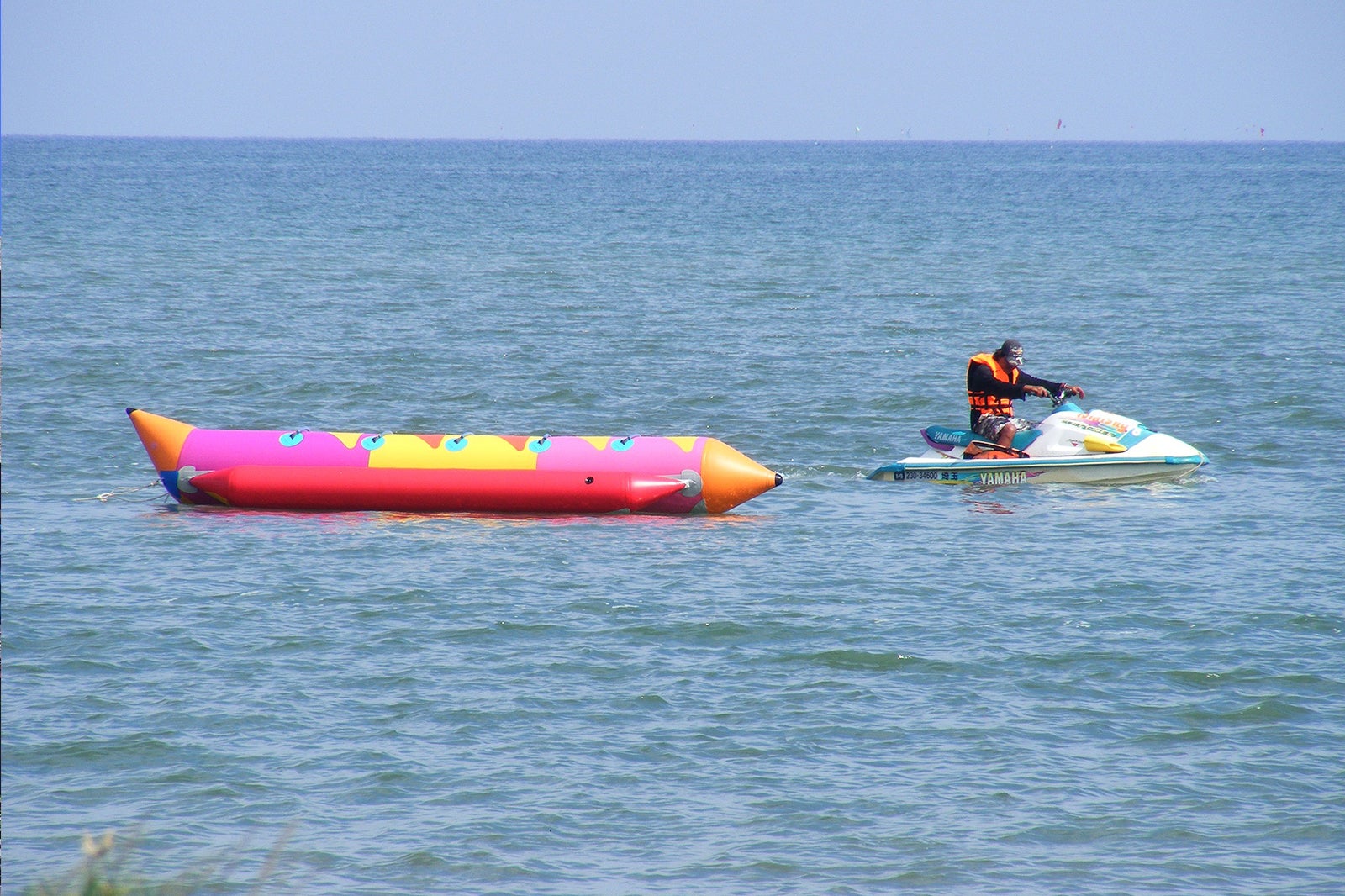 Straddle up with the whole family on these bright yellow and funny-looking inflatables, for a splashing fun time out on the waves. Banana boat rides can seat up to 5 or 6 passengers, depending on the size of the craft. The fast-paced bumpy rodeo often gets a bit crazy when the boat driver deliberately do sudden and sharp turns.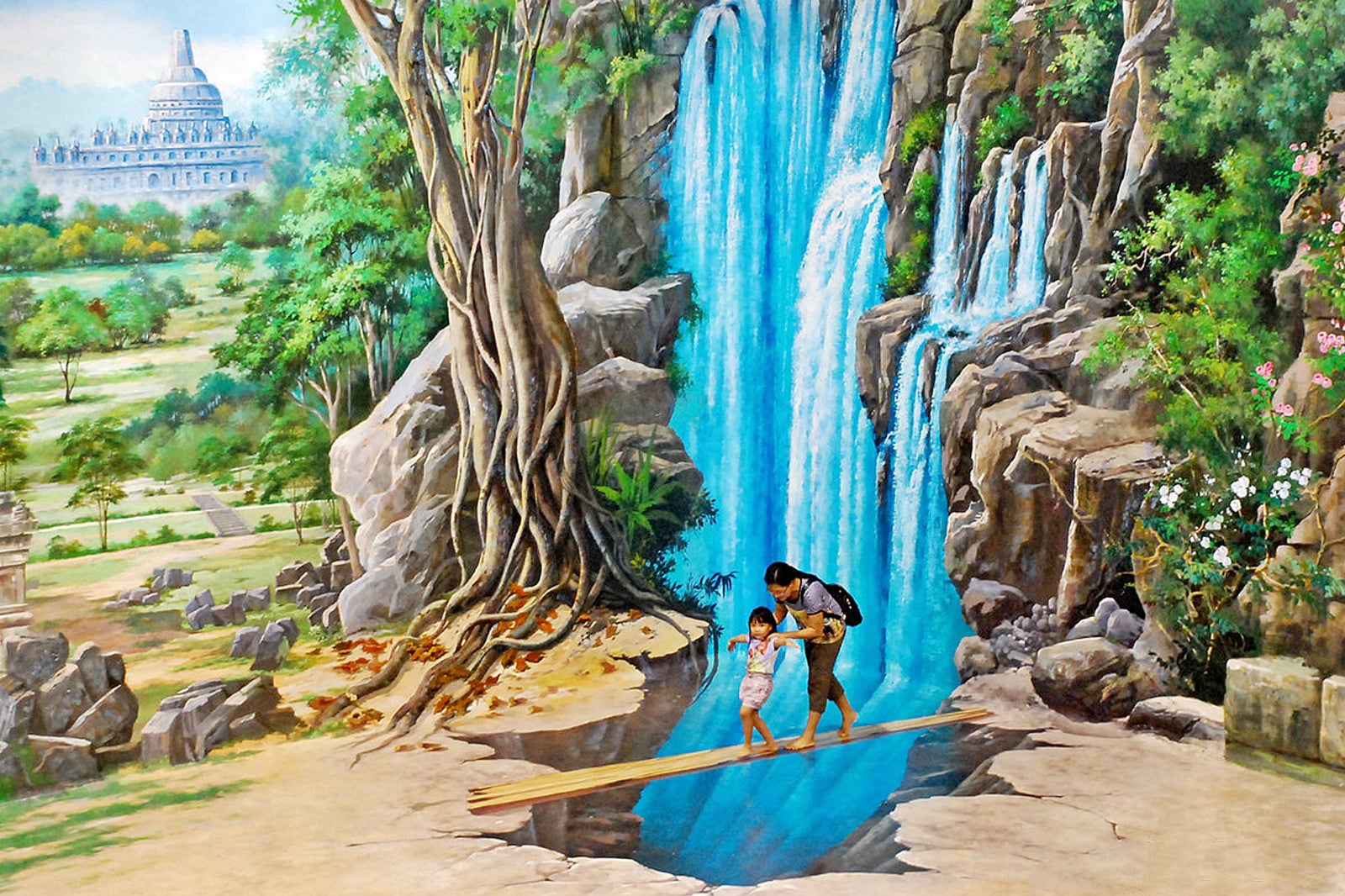 Novel additions to Bali's choices of attractions include interactive art galleries with 3D Illusion art, offering amazing photo opportunities and great fun for the whole family. There are 2 such galleries in the Legian-Seminyak area, with the largest being the Dream Museum Zone bordering between Kuta and Legian, which has 120 unique and life-sized artworks spread over 3 levels.
Read more
Location: Jalan Nakula No.33X, Legian, Badung, Bali 80361, Indonesia
Open: Daily from 9 am to 10 pm
Phone: +62 (0)361 849 6220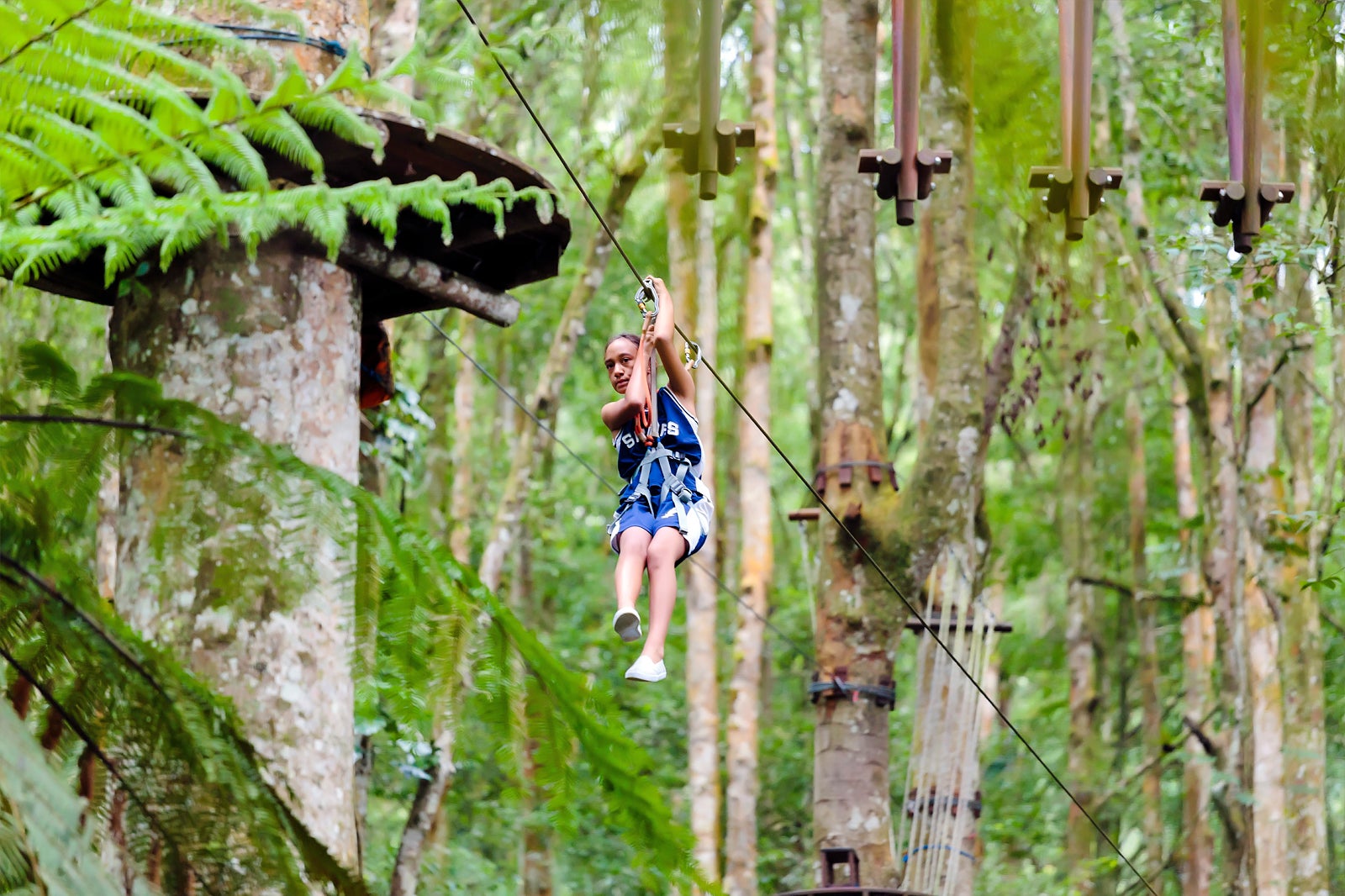 The Bali Treetop Adventure Park offers kids and parents the chance to enjoy an overall fun day out together – by swinging through the air like Tarzan. This family-friendly adventure park has 6 main circuits stretching from tree to tree, with rope bridges and a flying fox zip-line spanning 160 metres. It's a nice place to get your adrenaline fix while enjoying views of Bali's main botanical gardens in the Bedugul highlands.
Read more
Location: Candikuning, Baturiti, Tabanan, Bali 82191, Indonesia
Open: Daily from 9 am to 6 pm
Phone: +62 (0)361 934 0009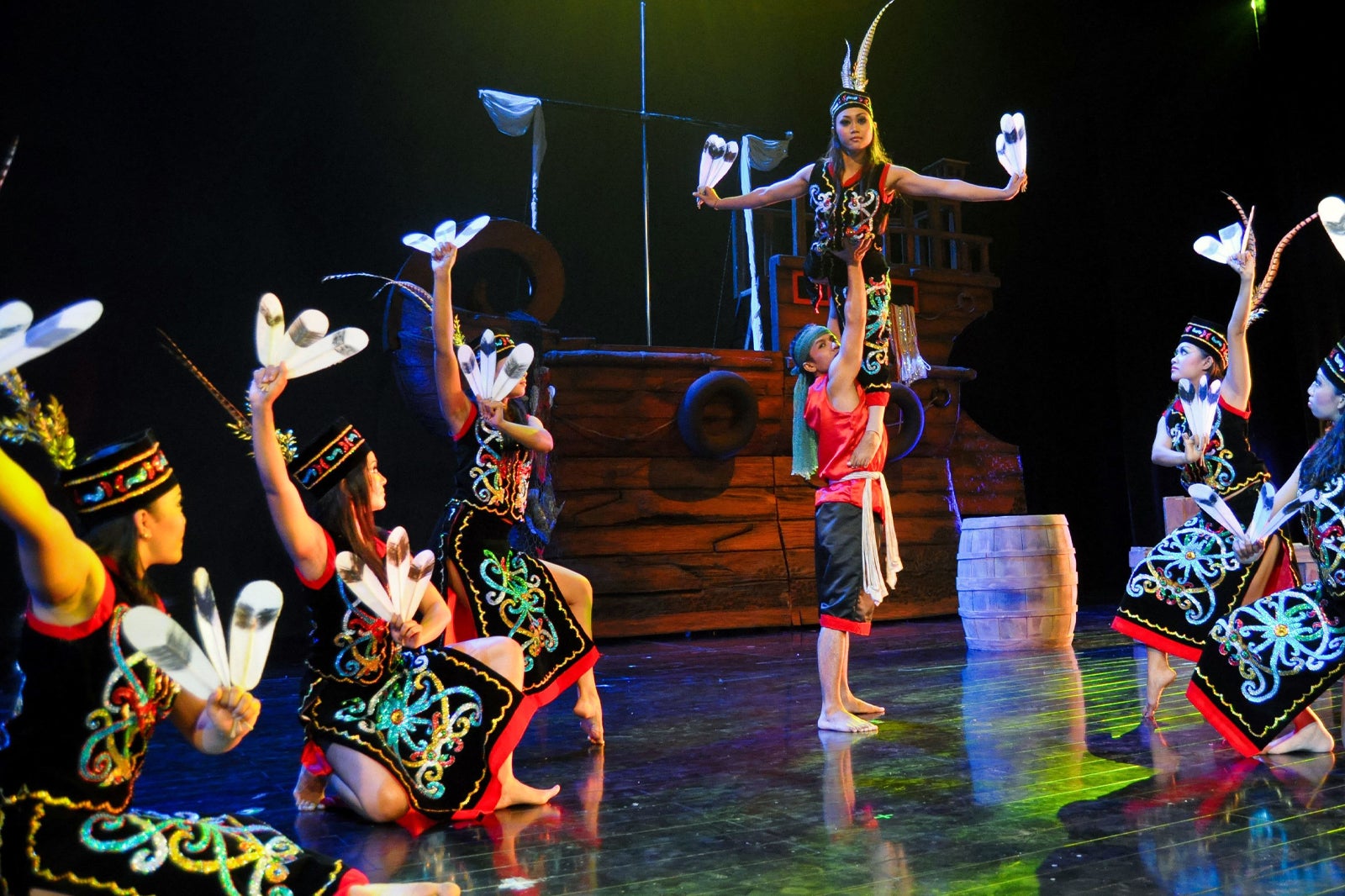 Couples
Families
Nightlife
Group
Devdan Show at Bali Nusa Dua Theatre presents a 90-minute story about a boy and girl who decide to break away from their mundane tour group, only to stumble upon an enchanted treasure chest containing various cultural objects from the different islands in the Indonesian archipelago.
Visually stunning props are combined with state-of-the-art lighting and sound systems, rotating stages, pyrotechnics and artificial rain. You can take photos with the cast and crew all in full costumes outside the auditorium after the show ends.
Read more
Location: Komplek ITDC Nusa Dua, Nusa Dua, Badung, Bali 80363, Indonesia
Open: Monday, Wednesday, Friday and Saturday from 7.30 pm to 9 pm
Phone: +63 (0)361 770 197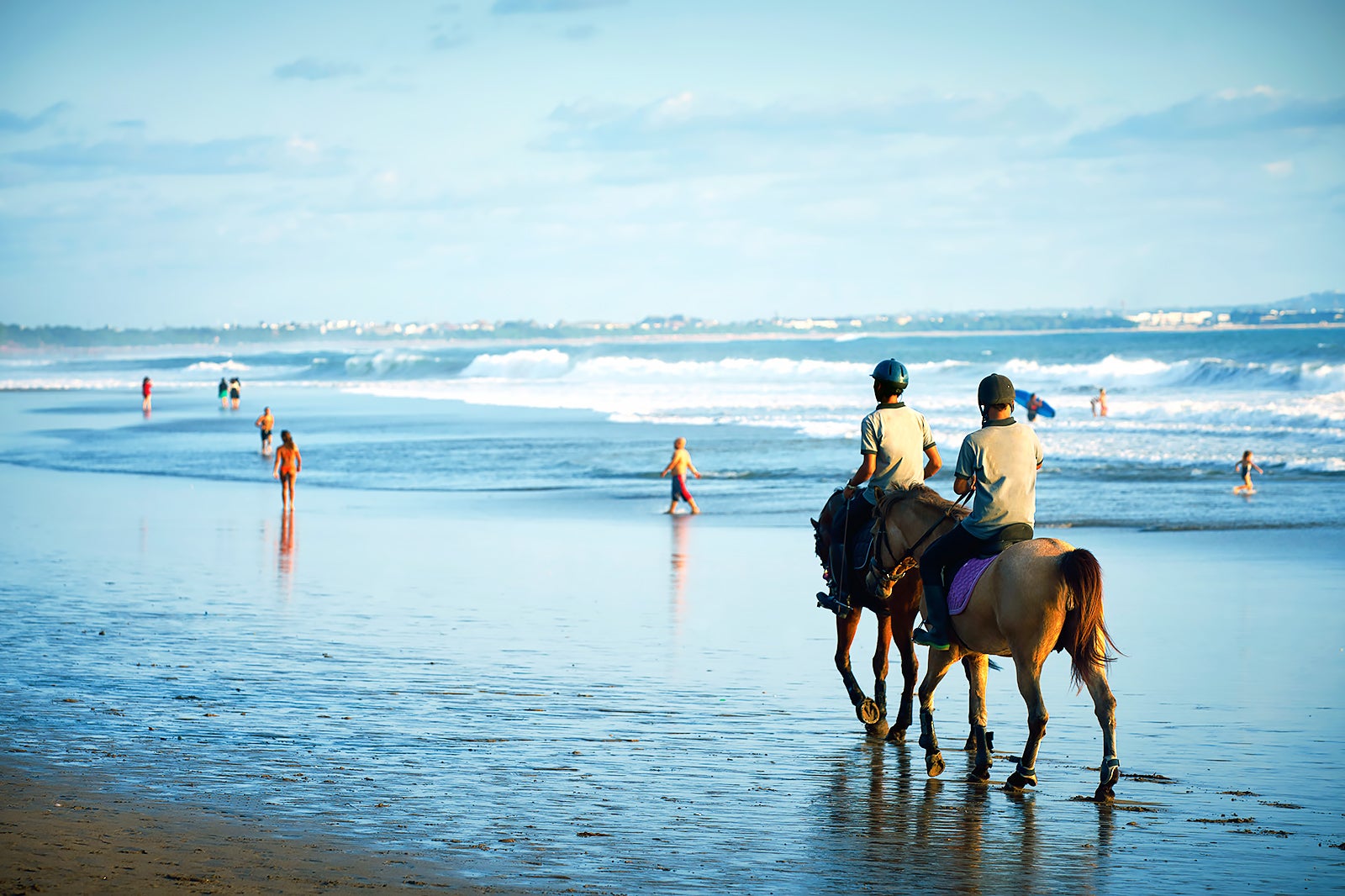 Kids and parents can enjoy horseback riding in Bali, even if they have no prior horseback experience. There are several notable stables across the island, with the most popular ones offering tours to some of Bali's quietest, most exotic beaches. Its's a fun and exciting way to enjoy outback scenes, from trails down rice fields to splashing trots along black sand coasts. You can join introductory rides before progressing to your actual horseback riding tours in Bali.
Read more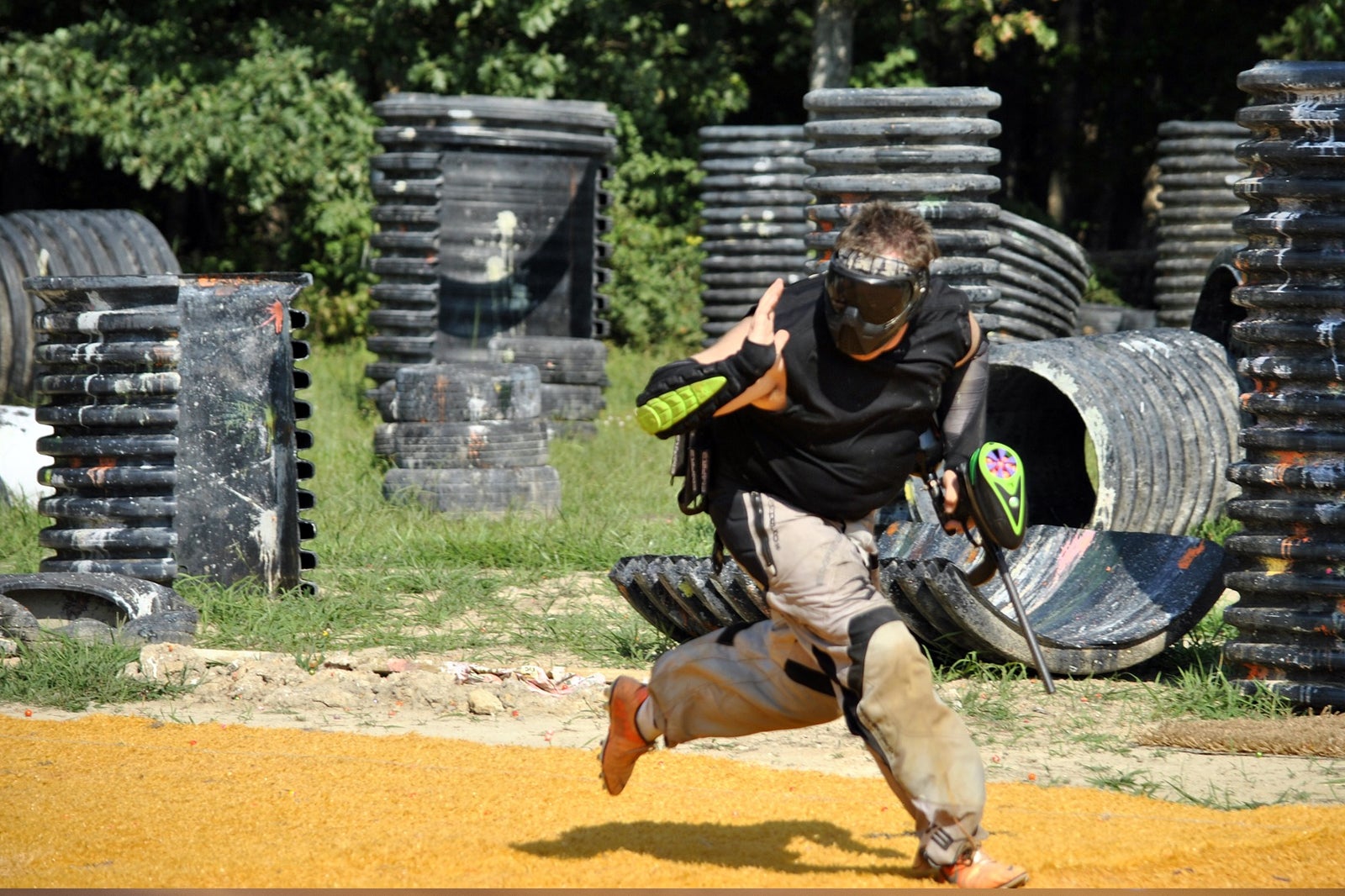 Enjoy an adrenaline rush with the whole family at Bali Paintball Arena, located up in the hills of Ungasan. This large compound has life-sized obstacles and props that mimic a guerrilla-warfare battlefield. It's a fun way to spend an exciting day in Bali, particularly for siblings looking take their rivalry to the field – in a sportive and positive way, of course.
You can choose to play by the rules in a round of "capture the flag" or just run wild until you run out of ammo on a freestyle shootout.
Location: Perum Bali Kencana Resort, Ungasan, Badung, Bali 80361, Indonesia
Open: Daily from 9 am to 5 pm
Phone: +62 (0)877 6045 4222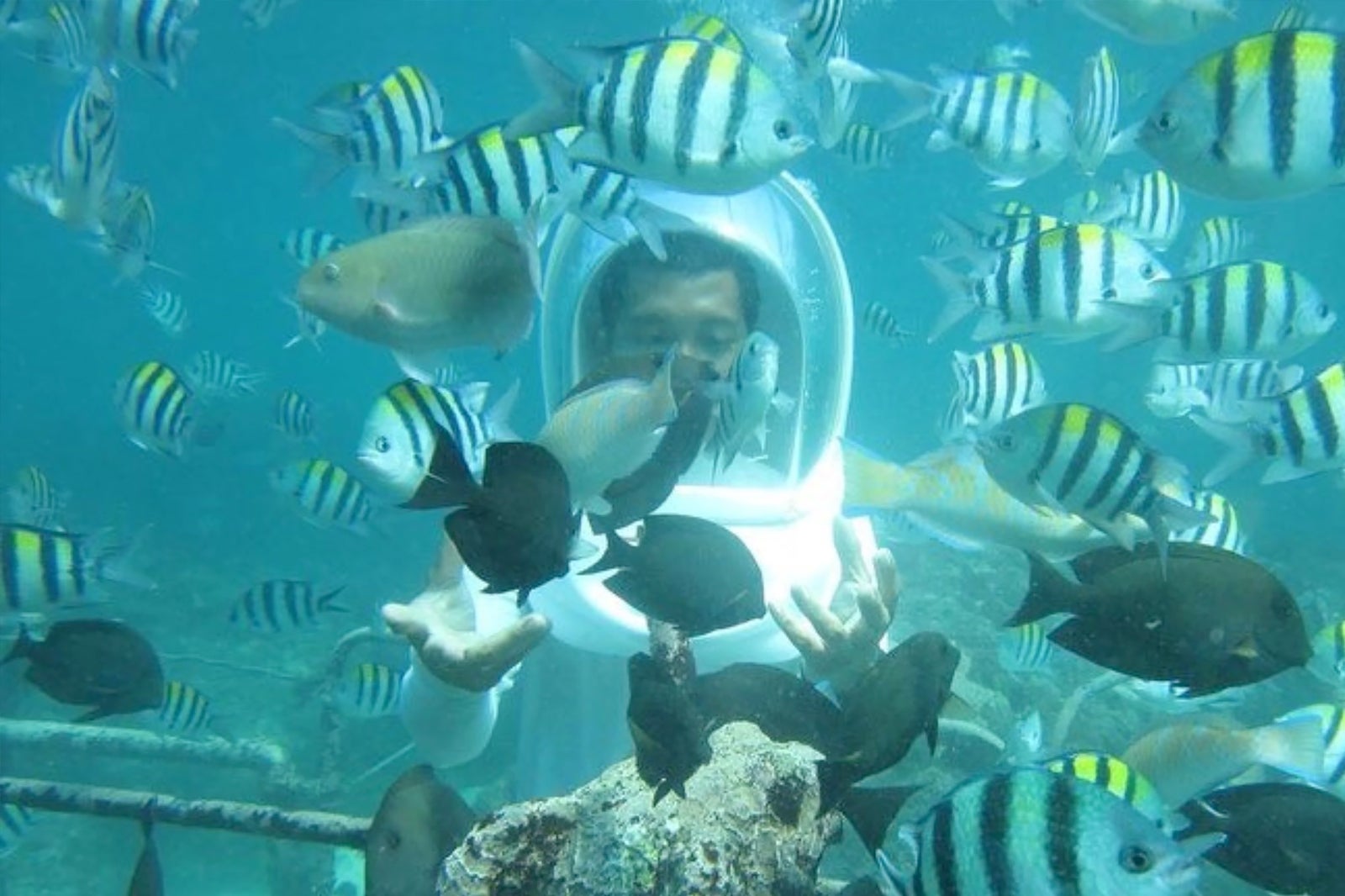 Bali Seawalker lets you explore the bottom of the Indian Ocean using a specially designed helmet. A standard package usually includes hotel transfers, refreshments and soft drinks, Seawalker gear and safety equipment, certified guides, and insurance coverage. Guides provide full instructions before you set out to sea.
The pontoon in Sanur is anchored 5 minutes offshore, where you can see beautiful reef formations and varieties of tropical fish. Bali Seawalker is suitable for children aged 10 and up, and no diving experience or swimming skills are necessary.
Read more
Location: Puri Santrian Hotel, Jalan Cemara No.35, Semawang, Sanur, Bali 80228, Indonesia
Open: Daily from 10 am to 8 pm
Phone: +62 (0)813 3739 9432
14
Pondok Pekak Library Bali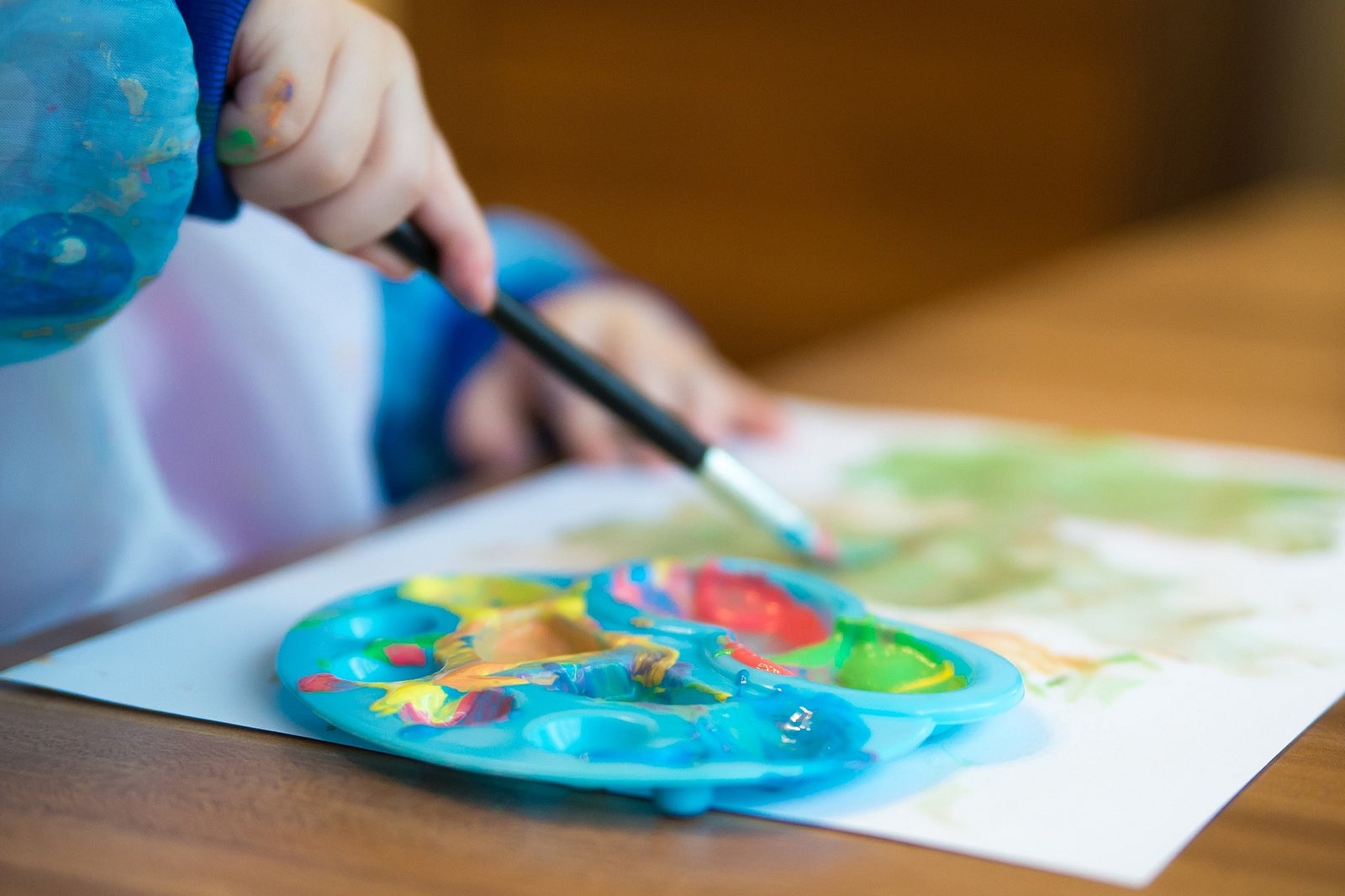 Pondok Pekak Library Bali is a welcoming space for all ages, with over 30,000 books in its collection and a full schedule of weekly activities. Many local kids gather at this community centre to read books, play educational games, and solve puzzles.
Your kids can also take part in Bahasa Indonesia language courses, private classes in traditional Balinese art and culture, as well as traditional Balinese dance, music and crafts. Its popular art workshop takes place on Saturdays from 1pm to 4pm. There's a rooftop terrace where you can sit back and enjoy views of Ubud's Sacred Monkey Forest Sanctuary.
Location: Jalan Monkey Forest, Ubud, Gianyar, Bali 80571, Indonesia
Open: Daily from 9 am to 9 pm
Phone: +62 (0)361 976 194
15
Cheeky Monkeys Kids Club Bali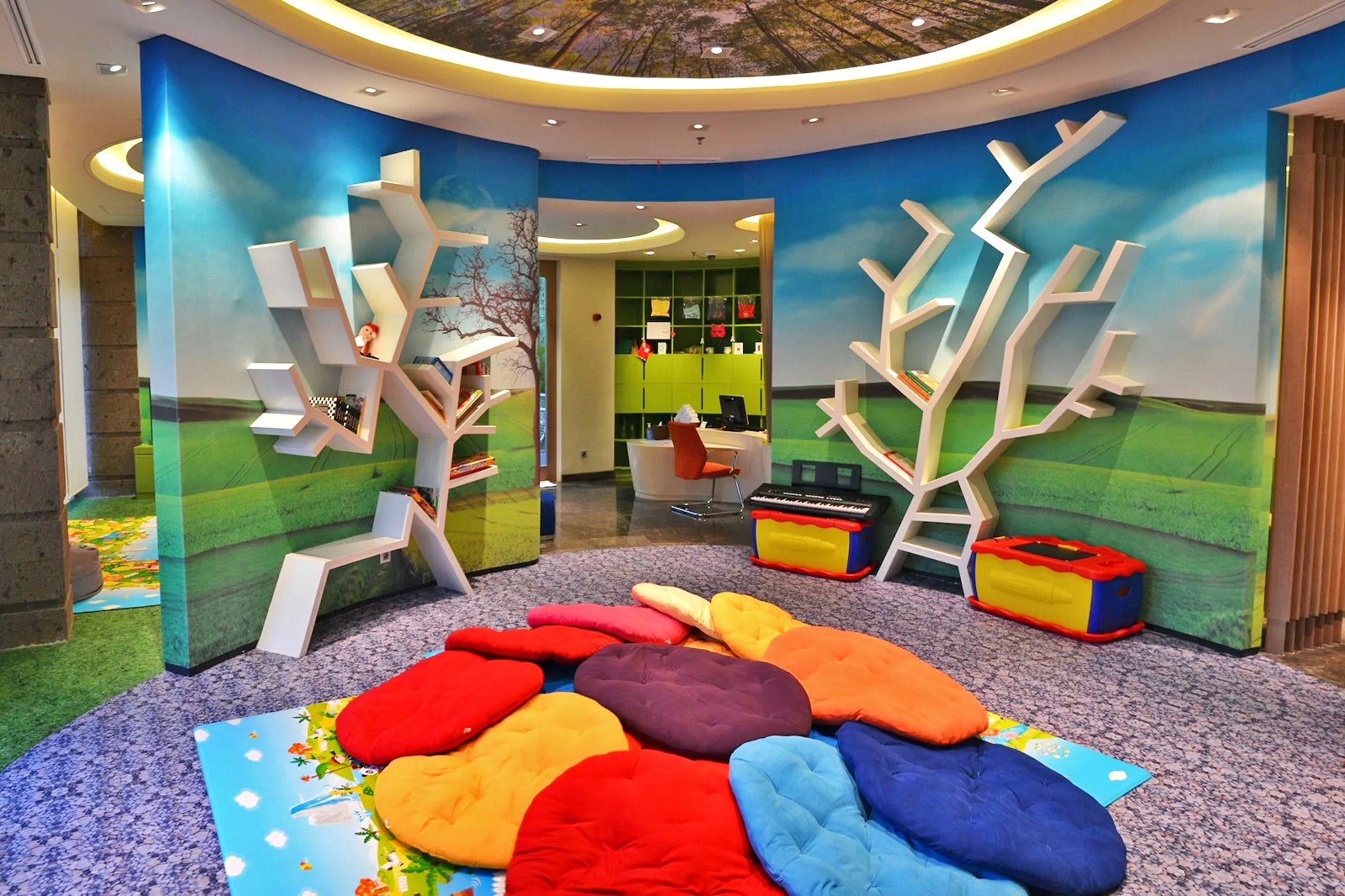 Cheeky Monkeys is a kids club in Bali that operates in 3 locations, including at Sofitel Bali Nusa Dua Beach Resort. Officially called La Villa Des Enfants, the children's centre is close to the resort's beachfront, with onsite facilities like an outdoor kids' pool, a reading room, and a napping room.
As a Sofitel Bali guest, your kids can take part in fun and safe activities – free for the first 4 hours. These include arts and crafts, music, and playtime with a wide range of toys and video games. Babysitting services are also available.
Location: Sofitel Bali Nusa Dua Beach Resort, Kawasan ITDC Lot N5, Nusa Dua, Badung, Bali 80363, Indonesia
Open: Daily from 8 am to 6 pm
Phone: +62 (0)361 849 2888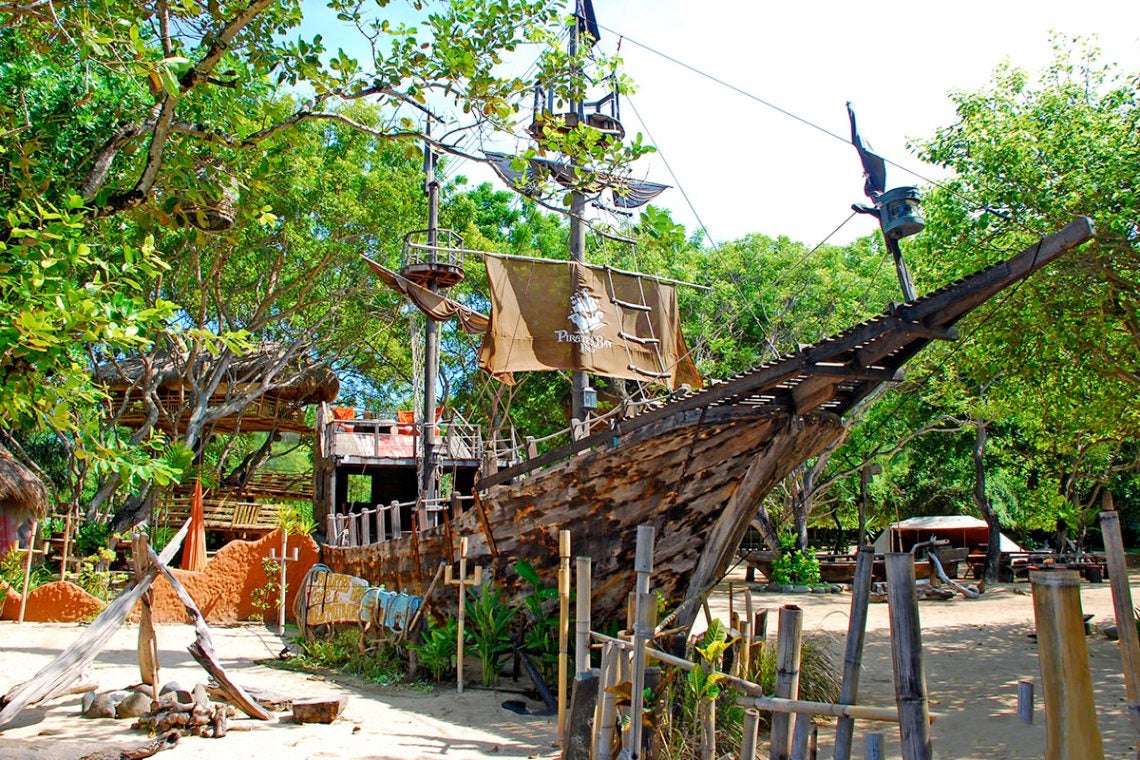 Pirates Bay Bali is a pirate-themed open-air cafe and restaurant in The Bay Bali. It sits right on the beachfront of Nusa Dua Bay, with a replica pirate ship near the sand. Once you pass its bamboo fence, you'll find bamboo tree houses and a lookout tower, as well as fun obstacles, swings, seesaws, and plank walks.
Pirates Bay Bali organises treasure hunts – complete with pirate costumes – to keep your kids entertained throughout the day. Its pirate-themed kitchen serves a wide range of seafood, Asian, Mexican, and European dishes.
Location: The Bay Bali, ITDC Area Lot C-0, Nusa Dua, Badung, Bali 80361, Indonesia
Open: Daily from 10 am to 10 pm
Phone: +62 (0)361 894 8138
Bounce Bali is a trampoline centre in Canggu that offers different challenges and circuits that are covered with 2-inch thick safety pads. Located at the Finns Recreation Club, it's great for exercise and is simply fun as you bounce off walls, do some somersaults, and even dive into a pool filled with soft black foam cubes. Bounce Bali often hosts activities like trampoline dodgeball and basketball, so check online for the exact dates and times.
Location: Jalan Pantai Berawa, Tibubeneng, Canggu, Badung, Bali 80361, Indonesia
Open: Sunday–Thursday from 10 am to 8 pm, Friday–Saturday from 10 am to 9 pm
Phone: +62 (0)361 848 3939
18
Peek A Boo Play Café Bali
Peek A Boo Play Café Bali occupies a large warehouse on Sanur's main highway of Jalan Ngurah Rai. One of Bali's largest playgrounds, it covers over a 1,000 sq m of sheltered space, divided into dedicated play stations, matted playgrounds and obstacles to suit toddlers and babies. Peek A Boo Play Café Bali also has an air-conditioned café, where mum and dad can relax while watching the little ones play.
Location: Jalan By Pass Ngurah Rai No.17, Sanur, Bali 80227, Indonesia
Open: Daily from 9 am to 8 pm
Phone: +62 (0)361 282 638